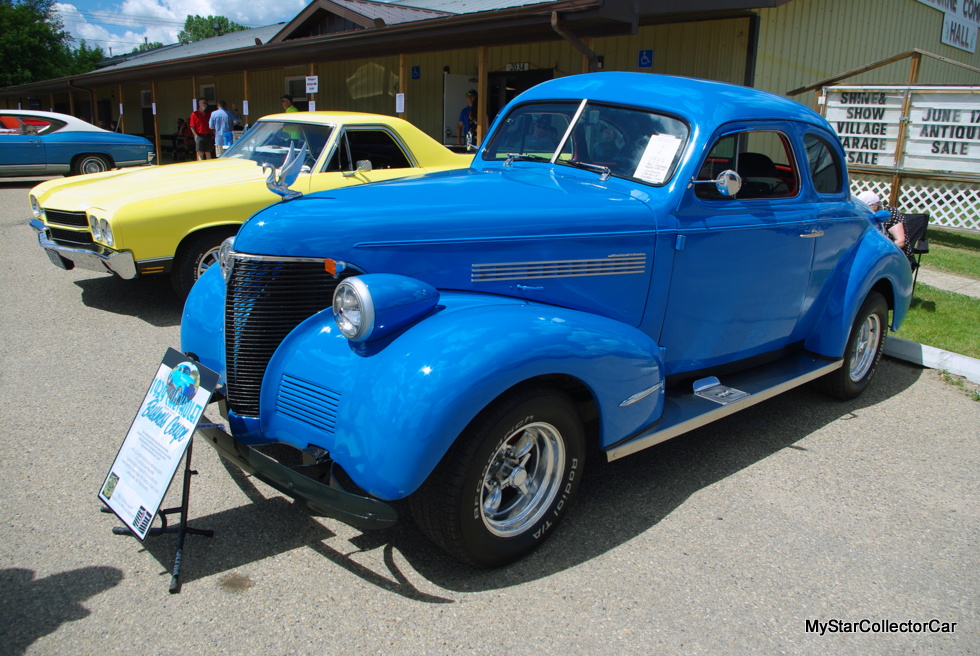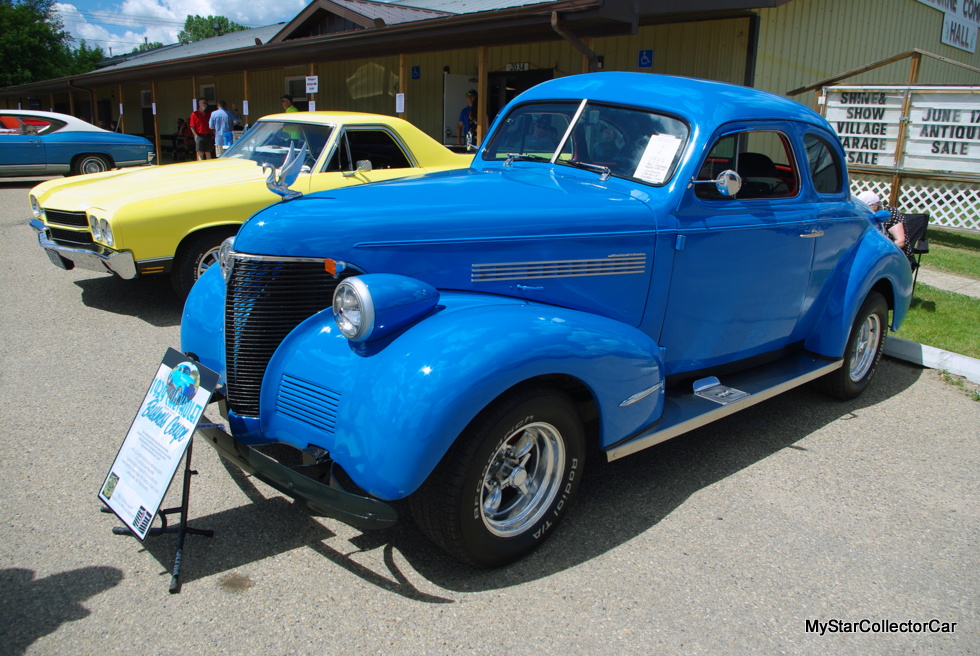 The sight of a rusted-out car that is already late for a date with a crusher is enough to make mere mortal car guys cry crocodile tears and immediately jump ship on the massive reconstruction.
It's a good thing that Mel Andres is not a mere mortal car guy because he was able to save a 1939 Chevy Business Coupe and transform it into an incredible resto mod.
Mel described his Chevy as a "pile of rust" when he found it. Fortunately he had the right skill set to save the pre-war car and transform it into a stylish custom ride.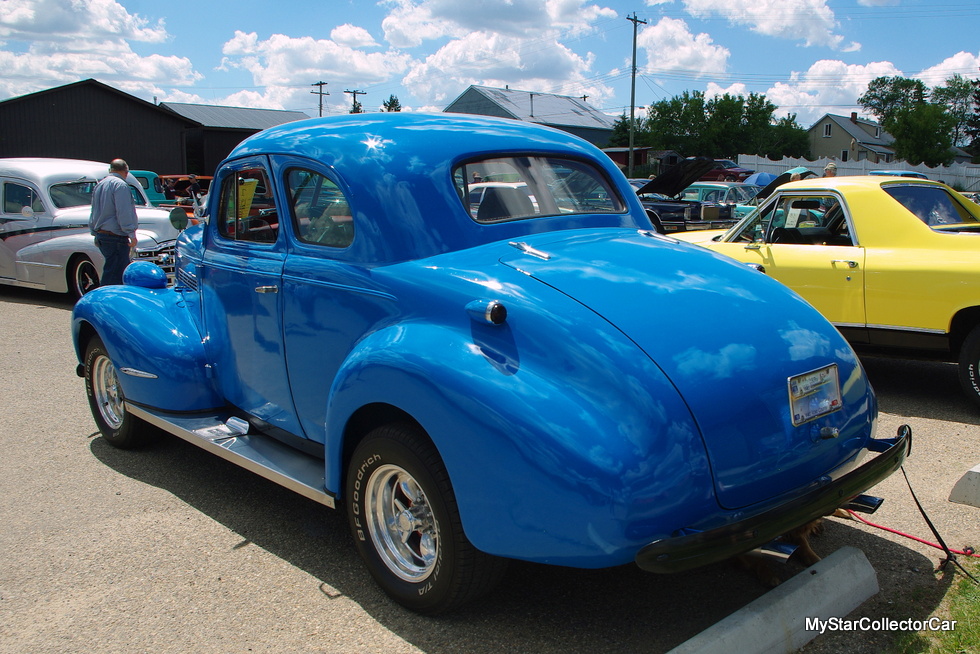 Mel is an old school car guy who wanted to be heavily involved in the project so he could avoid the pain of a final bill for the same job. He is also talented enough to tackle a massive resto mod job on his own.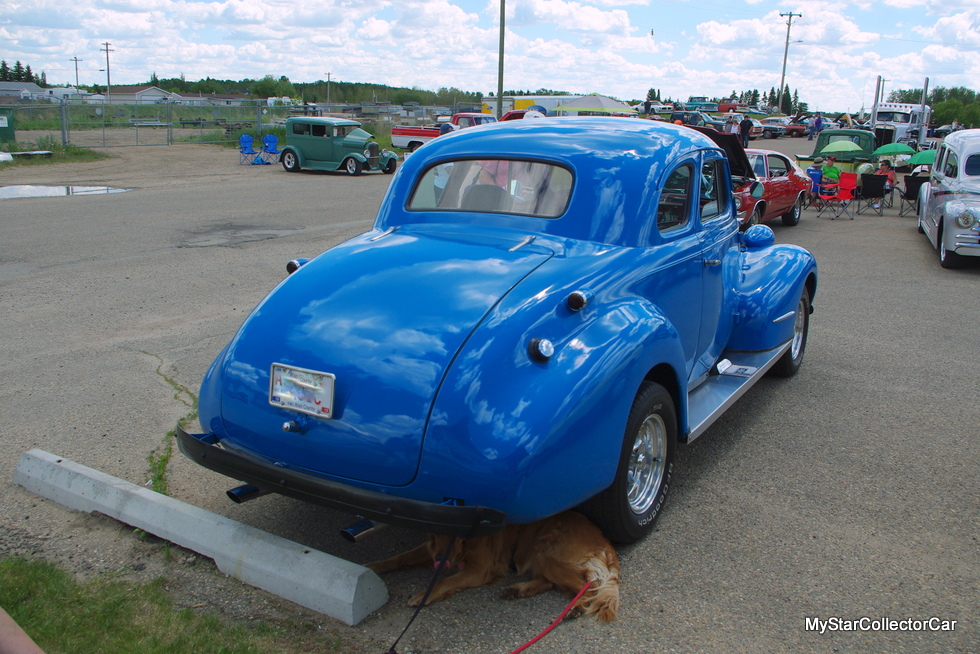 The '39 Chevy now sits on a Chevy S-10 chassis because Mel wanted to build a car that had some modern features. The S-10 frame was compatible in many ways and the donor truck even supplied a modern electrical harness that was a big upgrade on the aging six volt system in the Chevy.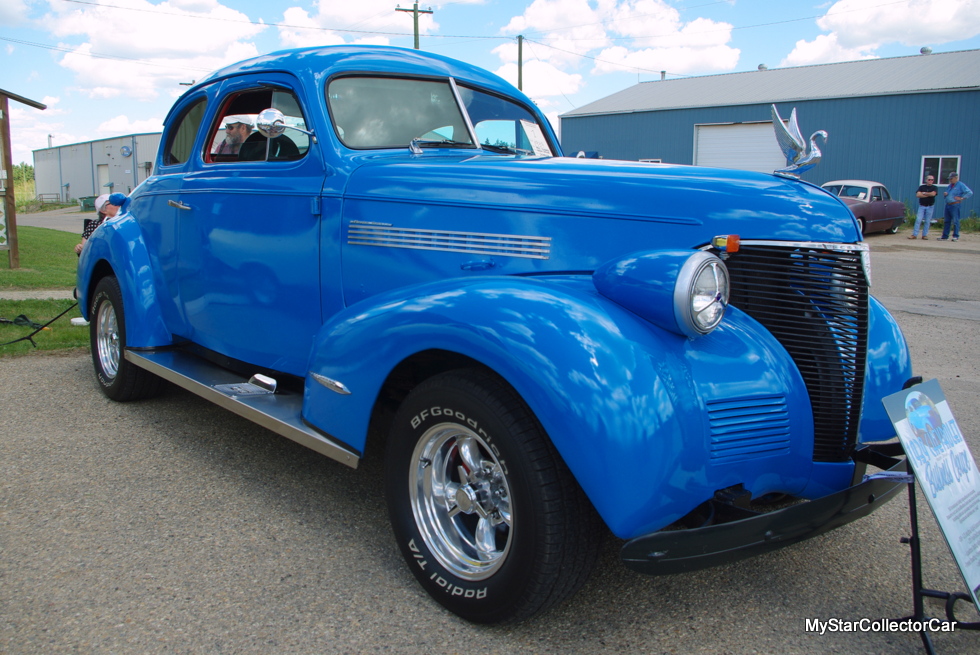 Mel even hand-built the custom gauges in his '39 Chevy because he wanted to save money on an after-market alternative that was an expensive alternative for his car.

The metal on the Chevy was ravaged by years of rust so Mel hand-built replacement pieces whenever the need arose on the project. "I even bent metal"; in Mel's words.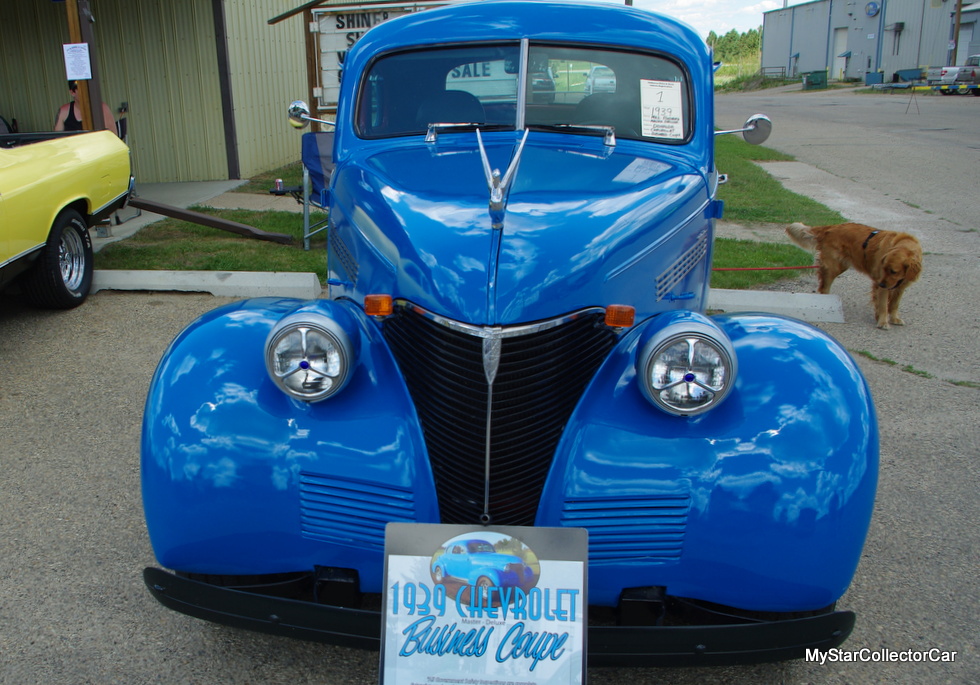 He also hand-built the stainless steel running boards on the Chevy and added some Chevy step plates so people do not scratch the stainless steel when they climb into his car.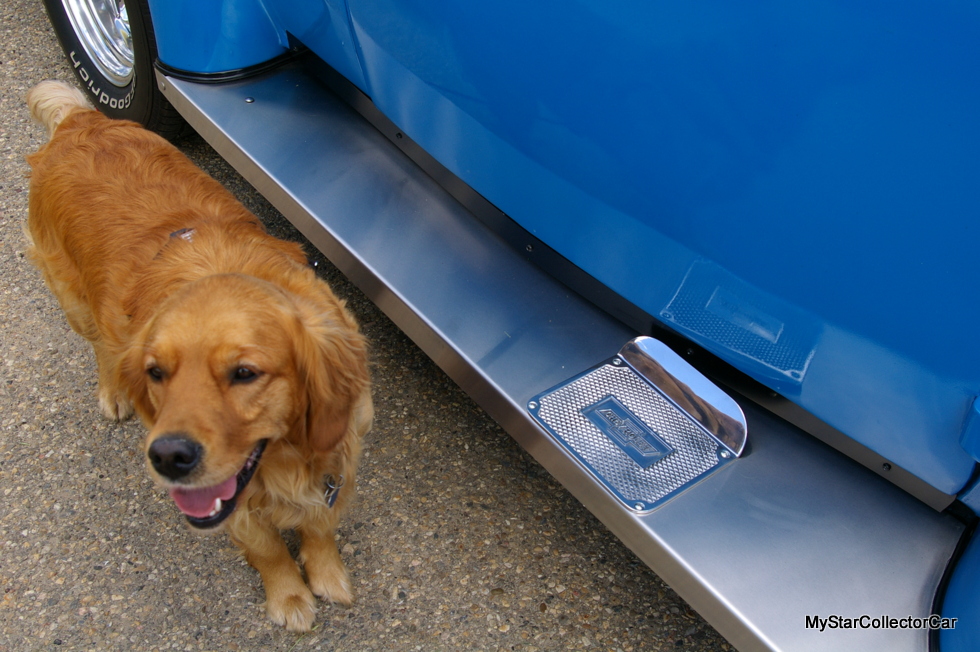 The (8-way power) leather front seats were donated by a 1988 Toyota and offer a high level of comfort when Mel and his wife are on the road. Other comfortable custom accessories in the Chevy include power steering, power brakes with front discs, tilt steering and cruise control to make the road trips more enjoyable for Mel and his bride.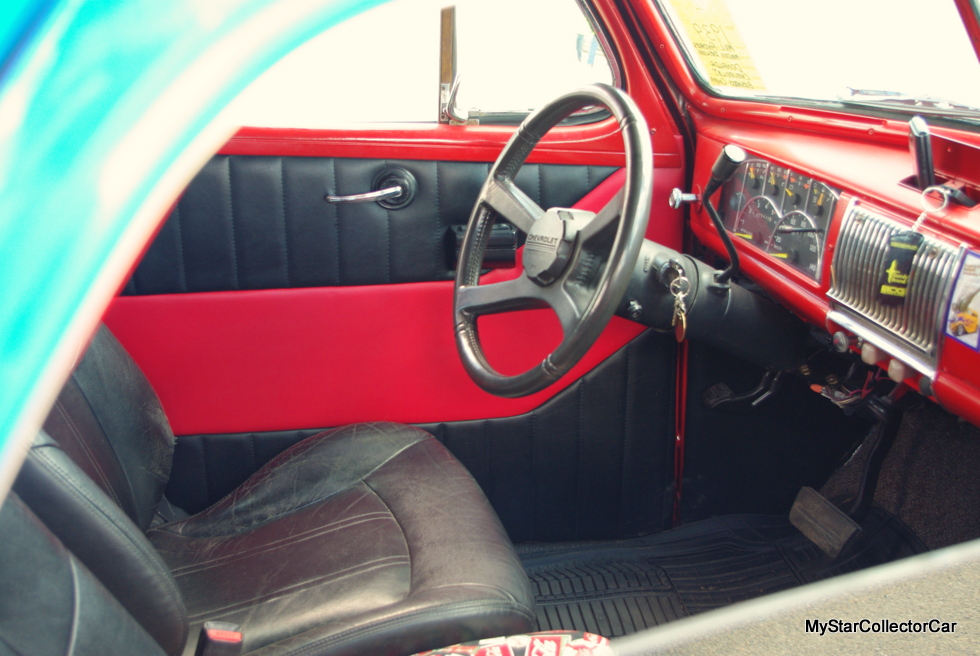 The engine in the '39 is a 350 small block Chevy hooked up to a 4L60-E automatic tranny with a 3:73 posi rear end.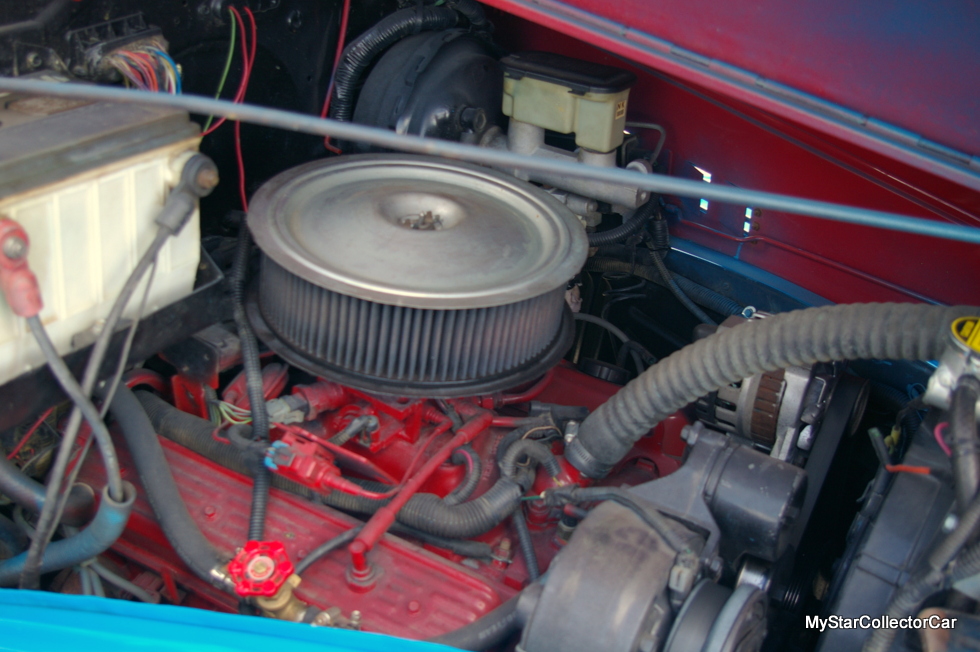 There are two features on Mel's Chevy that really jump out at onlookers. The first is a striking solid blue paint job that really works on the car. The other is a tall ride height that is very close to the original ride height on the 1939 Chevy.
Most car guy choose a lower-than-factory ride when they tackle a 1930s-era car project so Mel's approach was different by comparison to most custom ride projects. He also kept the front vent on his Chevy because it still provides a form of air conditioning for passengers in the '39 Chevy.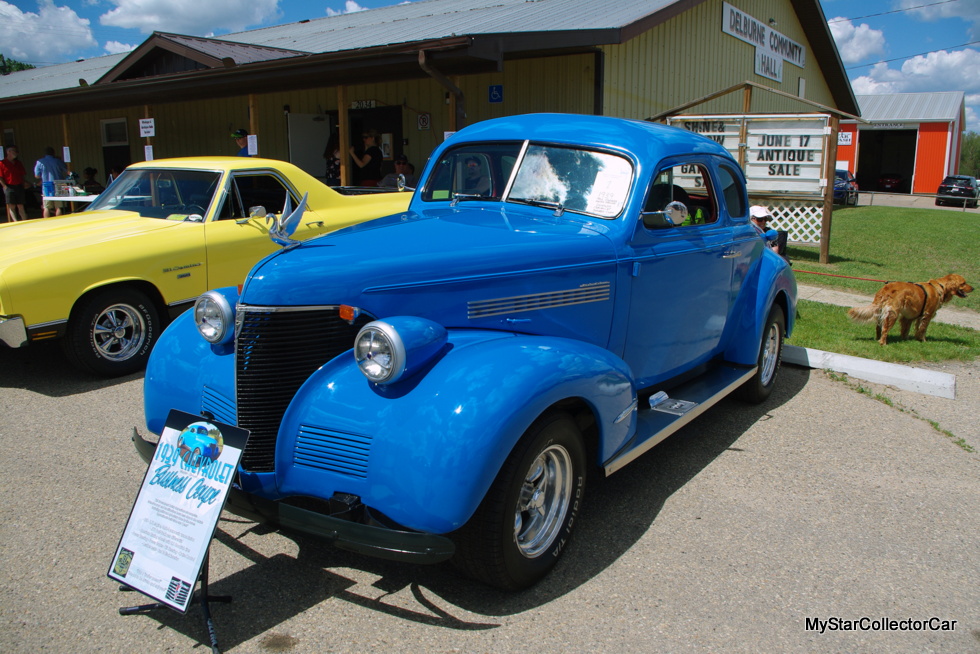 The result has been good for Mel because he had only been to five shows (at time of writing) and won four of them. Mel believes the car's striking appearance sets it apart from the competition.
Incredibly, the entire process only took about a year for Mel. He was able to work long hours on it in his shop during the winter and commented that he "didn't want to sit in the house and look at the walls (or TV) all winter".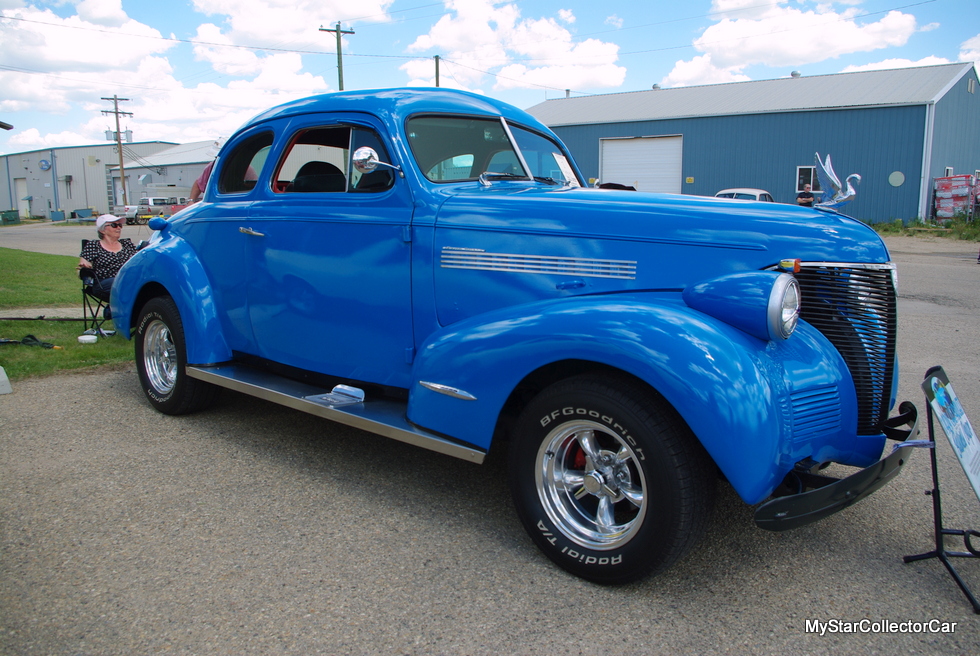 He was able to debut his Chevy resto mod this past spring and has driven it everywhere since that first day on the road.
Mel does not believe in trailer queens; "If I can't drive it-I don't want it", in his words, although he will not take the car down gravel roads. He added; "I can always clean the bug splats off".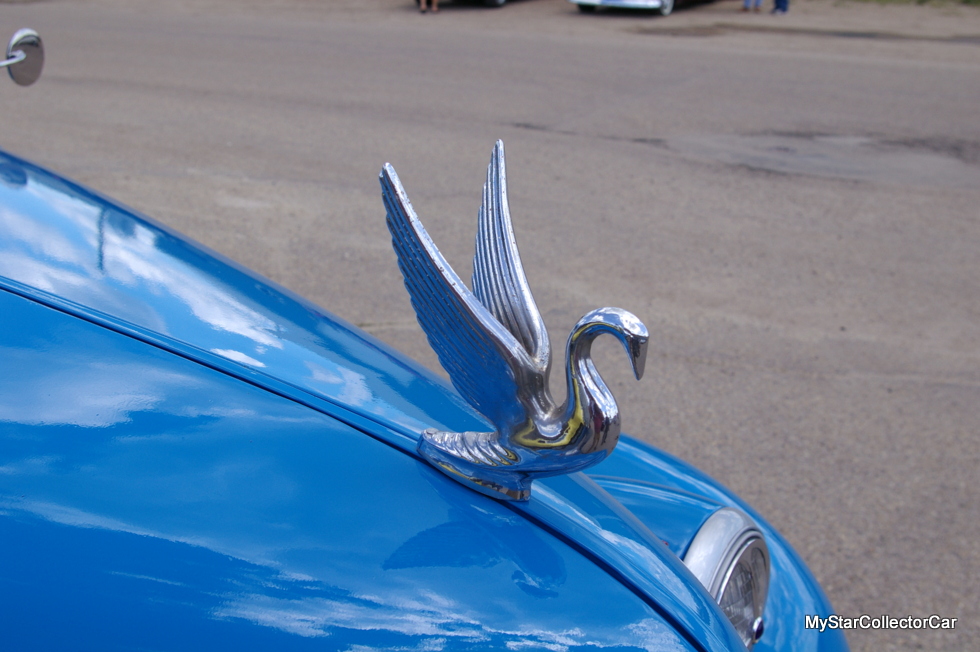 The '39 Chevy has already seen plenty of time on the road this year because Mel enjoys any opportunity to hit the road in his car. He just follows the swan hood ornament (donated by a vintage Hudson) and flies down the road in his upgraded Chevy.   
BY: Jim Sutherland
Jim Sutherland is a veteran automotive writer whose work has been published by many major print and online publications. The list includes Calgary Herald, The Truth About Cars, Red Deer Advocate, RPM Magazine, Edmonton Journal, Montreal Gazette, Windsor Star, Vancouver Province, and Post Media Wheels Section.