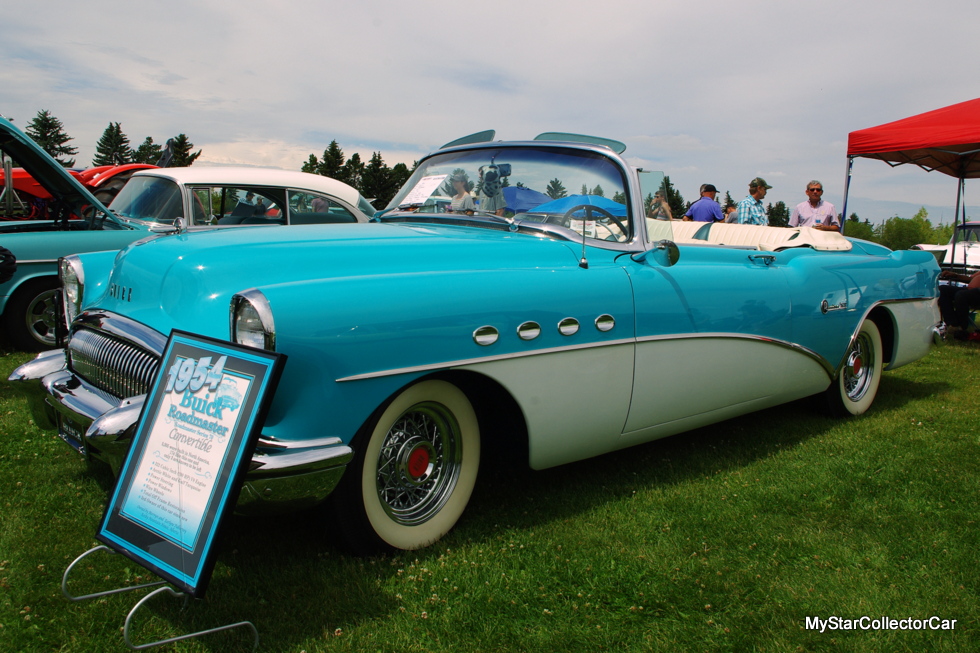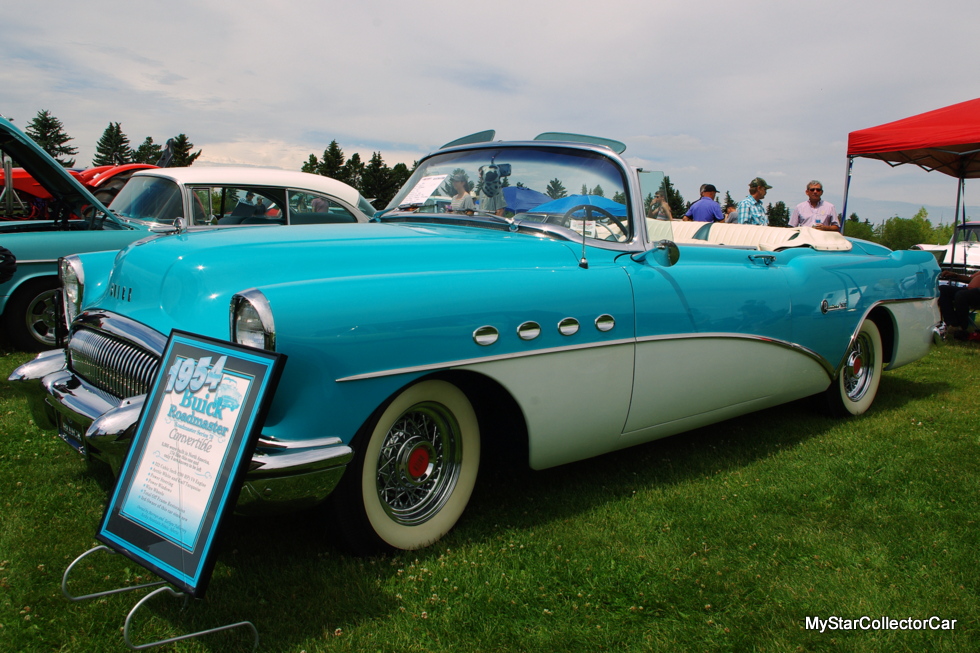 Car auctions can be a bigger gamble than a slot machine at Vegas.
'The risk is spread evenly between buyer and seller because you could be spending the cost of an average house on a car that's a can of worms under the metal or you can sell your beloved ride at less than wholesale prices if the bidders power out.'
This Arctic White and Gulf Turquoise '54 Buick Roadmaster convertible is a definite case of seller's remorse.
Merv Pidherney is an astute car guy so he went after the Buick seven years ago when it came up at an auction because he realized this car was extremely rare. Merv knew the history behind this Roadmaster convertible and that was a huge selling point because he confirmed this was a documented two-owner car.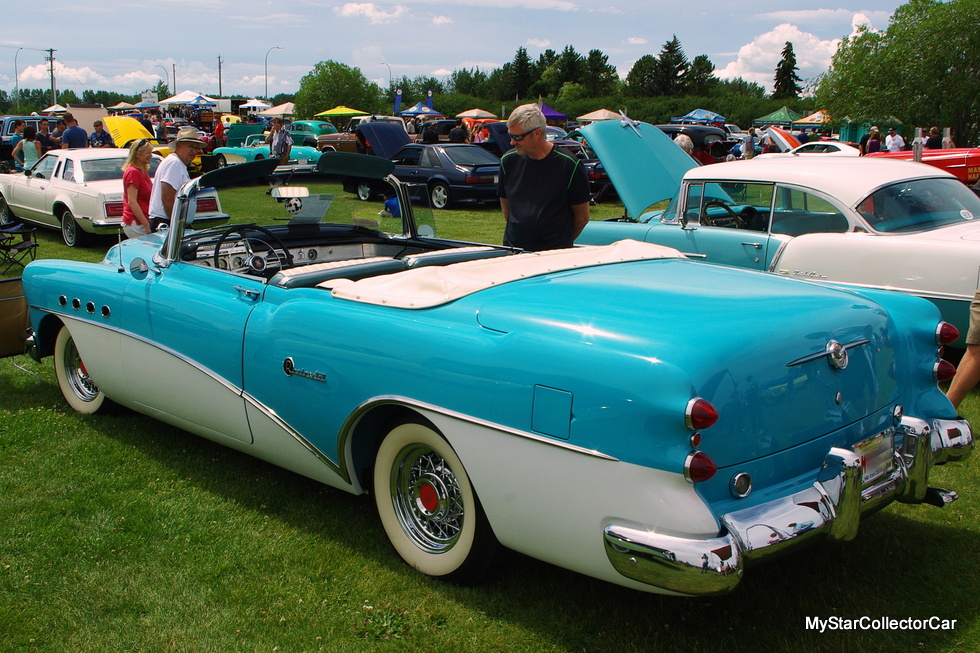 The original owner was a doctor who passed away and left it to is wife. She died and here was no interest in it from the immediate family so when it came up for sale at his wife's estate the car was purchased by a company that specialized in building hearses.
Merv explained how "they knew what they were doing" when they took on the Buick as a major restoration project. This was a frame-off restoration done to high standards but when it was done they inexplicably decided to send it to an auction.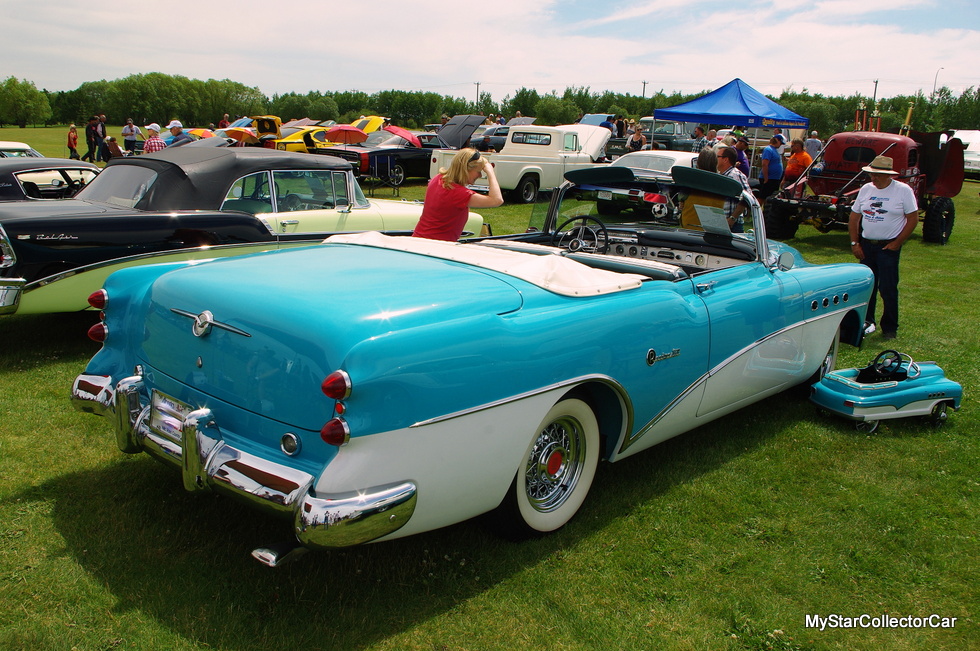 The expectations were high so the auction talked the sellers into lifting the reserve on the Buick and Merv had the high bid at that point. He couldn't believe his luck when it "stalled right there" and he took the car home—plus they threw in a scale model version of the car for his beloved dog.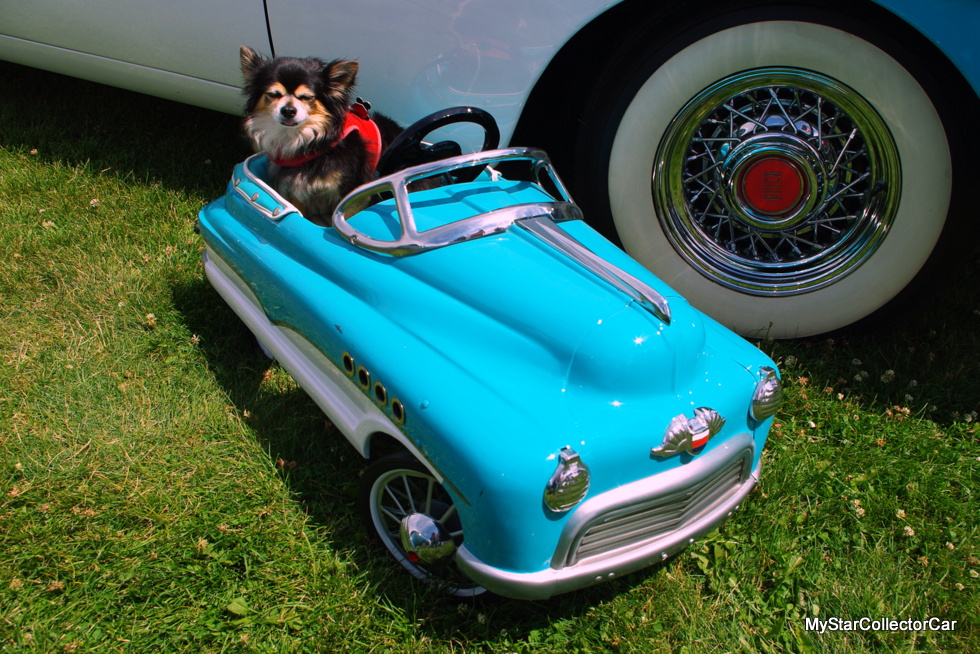 Merv was more surprised than the seller when the hammer fell on the car and he went home a lot happier than the former owner.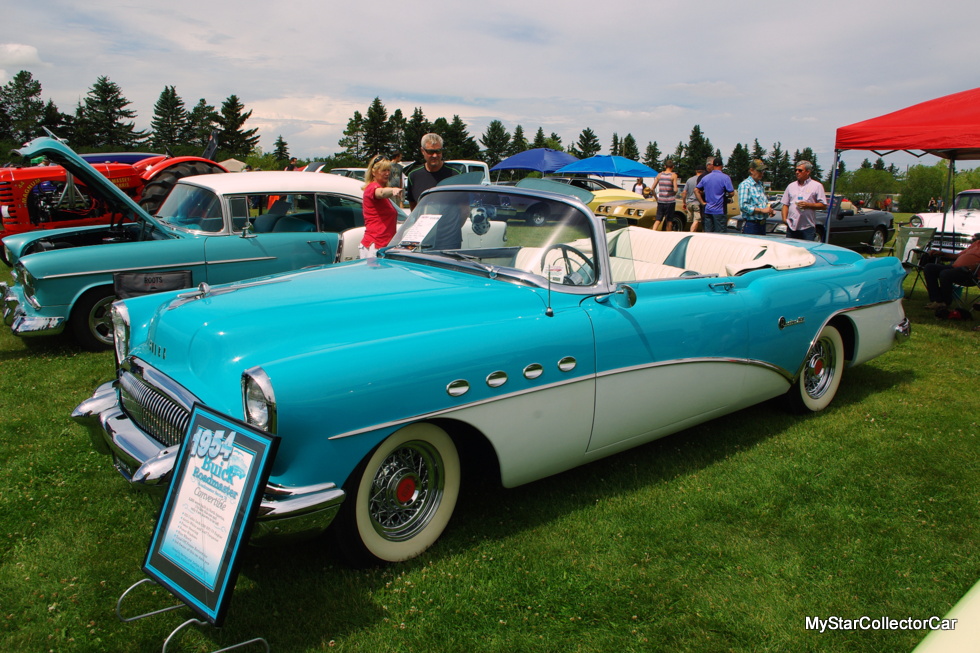 This '54 Buick Roadmaster convertible is an exceptionally rare car. They only built 3305 of them in total, only 174 were optioned like Merv's and only 3 are known to exist in 2016.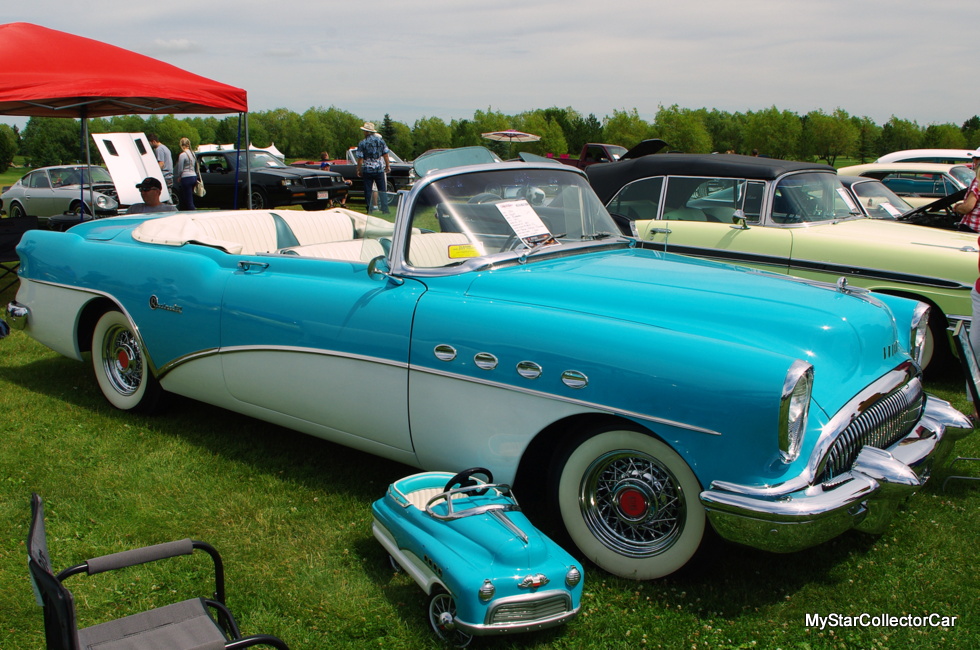 This is a typical high-end Buick so it's a fully-optioned car with power brakes, power steering and power windows plus there's a 322 cubic inch V-8 under the hood. Doctors were at the high end of the pay scale back in 1954 so the first owner liked to travel in style.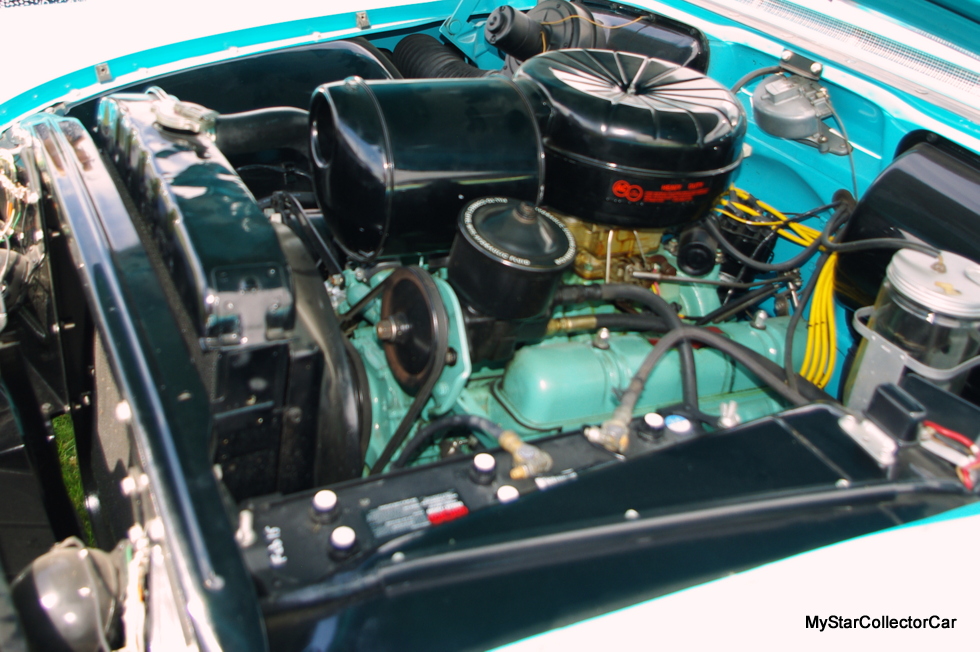 Merv described it as a very smooth engine  and ride but he doesn't like to run up the clock on the car. He describes it as "too precious to risk" so he confines his driving to short runs to local shows where he can proudly display his rare piece of automotive history.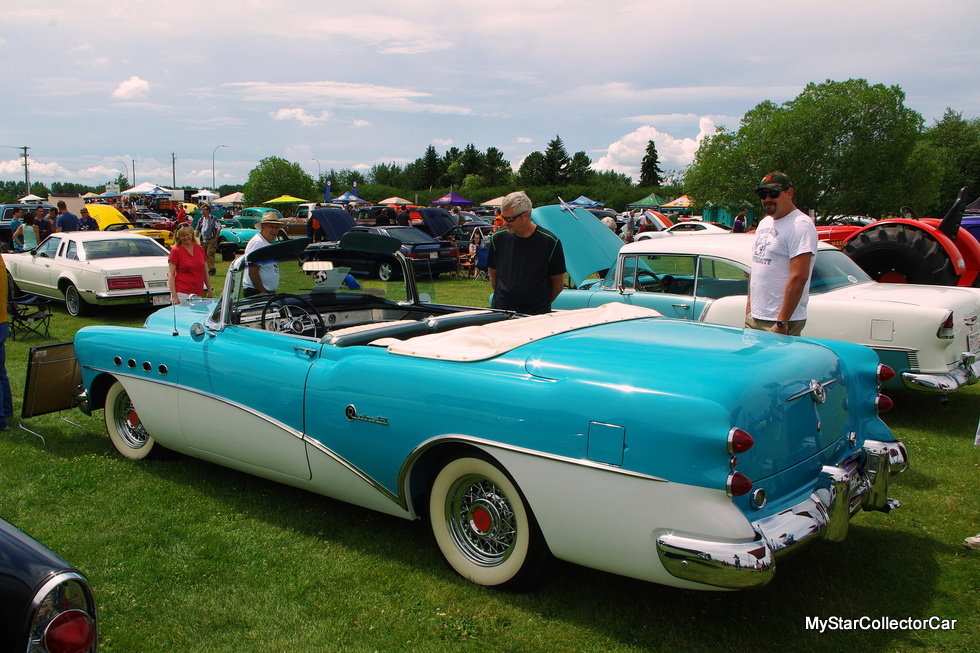 This car rides like a large 50s car so it's comfortable to the point where a couch at home is rougher than the feel of a run at highway speeds in this Buick. Turnpikes were a huge factor in 1950s automotive engineering and design because people wanted a car that could loaf at 75 miles per hour and ride like it was on a cloud.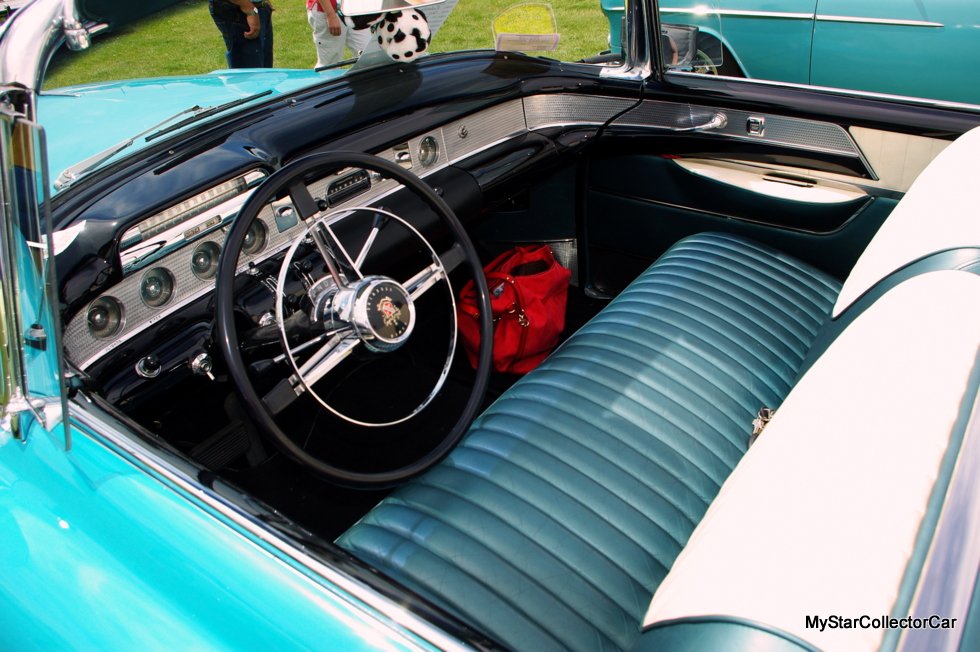 Merv bought the car for many reasons because he's a hardcore car guy but he was pleasantly surprised when the car took the People's Choice award at a large show in June 2016. He appreciates the hardware but what he really likes is the opportunity to show people a rare piece of history.
'He also likes to remember when he stuck his hand up at the right time when the Buick was on the auction block.'
Jerry Sutherland
CLICK HERE to Like us on Facebook
CLICK HERE to Follow us on Twitter
CLICK HERE to Follow us on Pinterest
Please re-post this if you like this article.