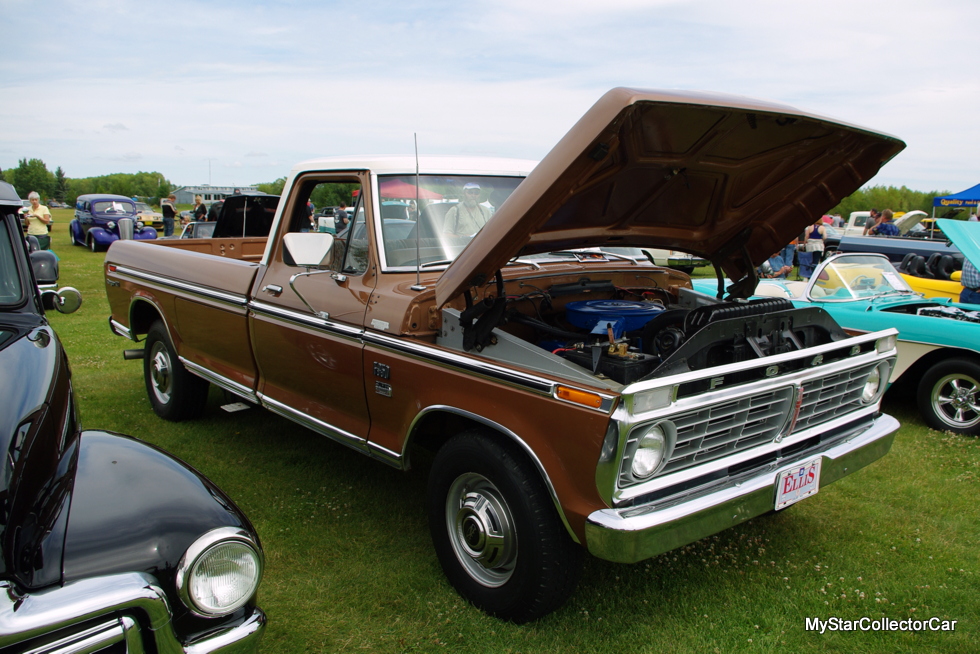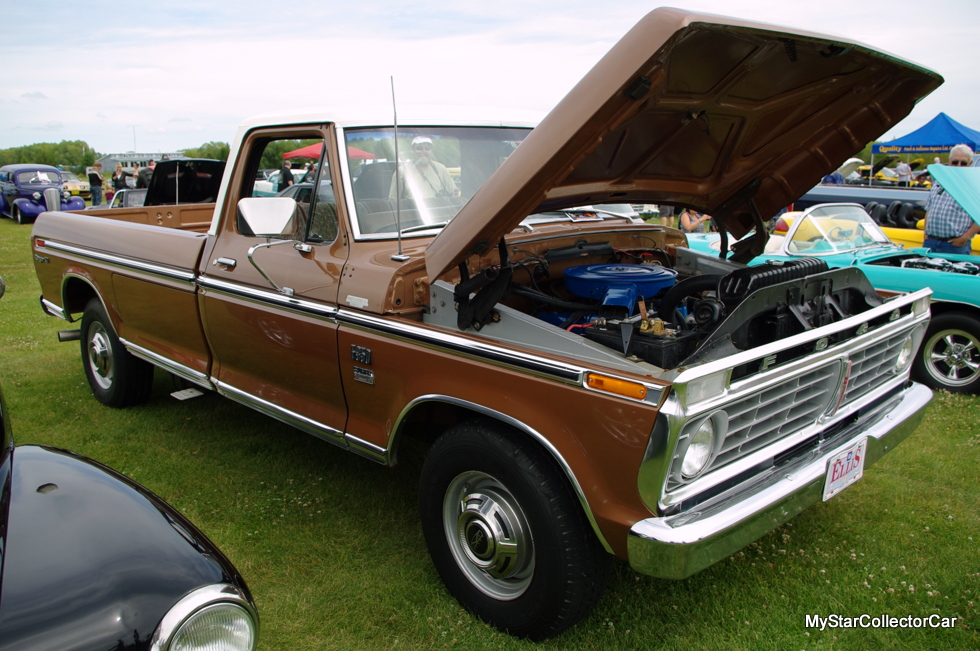 An original 1974 Ford truck would typically show plenty of wear and tear if it was even around after all these decades.
Trucks were built for hard work and were rarely pampered by their owners.
'A 1974 Ford XLT F-350 made its first-ever visit to a car show and MSCC was fortunate enough to be at that milestone event.'
Owners Bob and Carol MacDougall are the proud second owners of this remarkably well-preserved truck and they were well-versed in the Ford's history because they were very familiar with its first owner: Carol's father Lorie.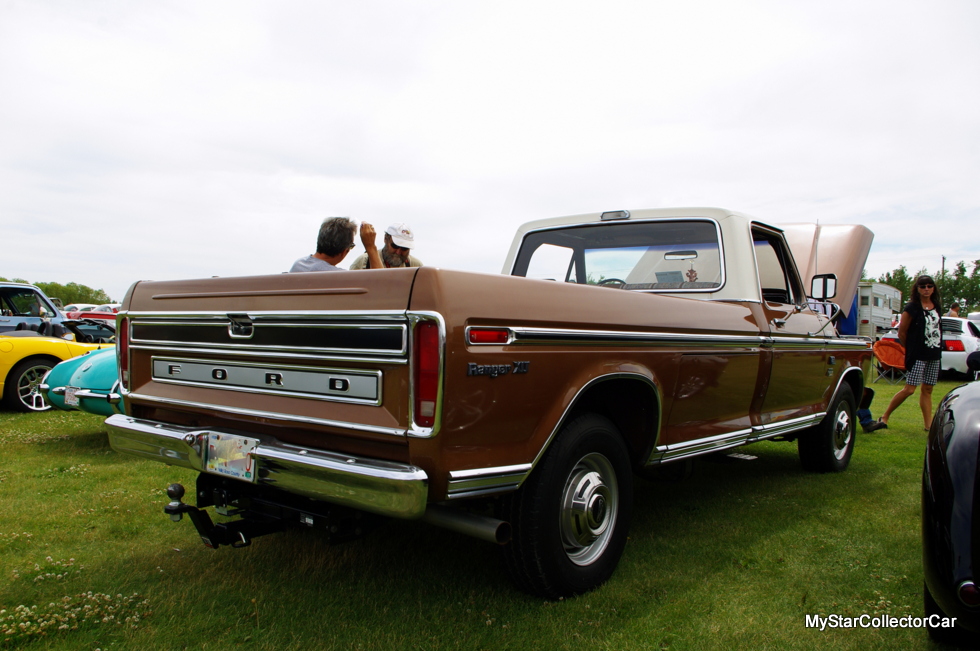 Carol was born in April and shares her month of birth with the Ford. Her father Lorie Ellis even knows the production date of the Ford (April 26, 1974) and Carol said her dad considers this date to be the truck's birthday.
A truck with an owner who celebrates its birthday is a good reason the 42-year-old Ford looks like it just left the factory. The paint is original and there are few discernible marks on the Ford's sheet metal after all those years on the road.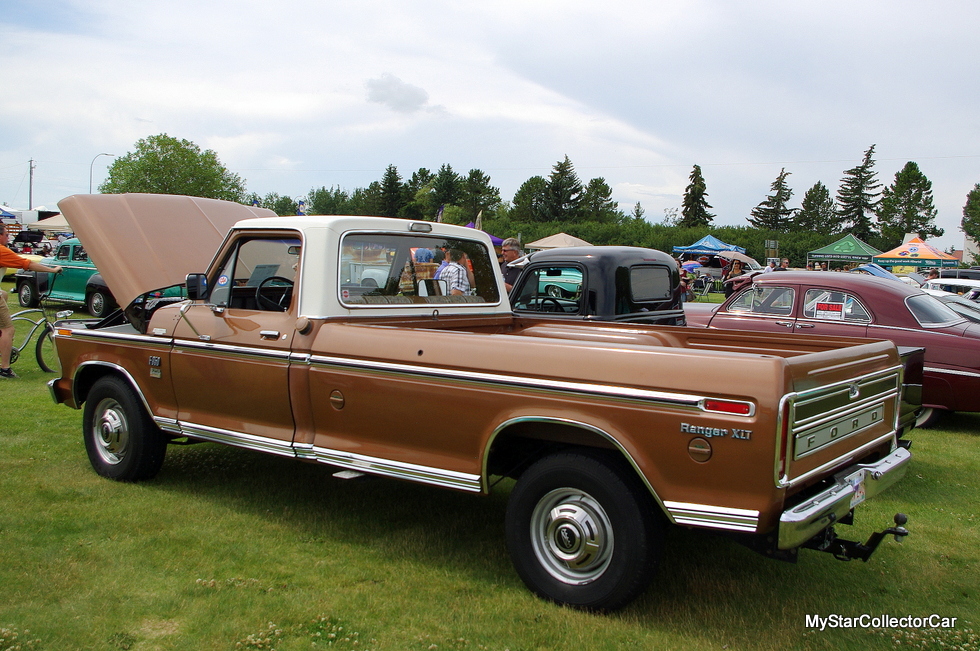 Lorie purchased the truck as a camper package and used it to travel cross-country from his Nova Scotia home and head north into the wilds of Alaska.
The Ford has a larger one-ton capacity so Lorie used a large camper unit on the truck as his home away from home on his summer road trips.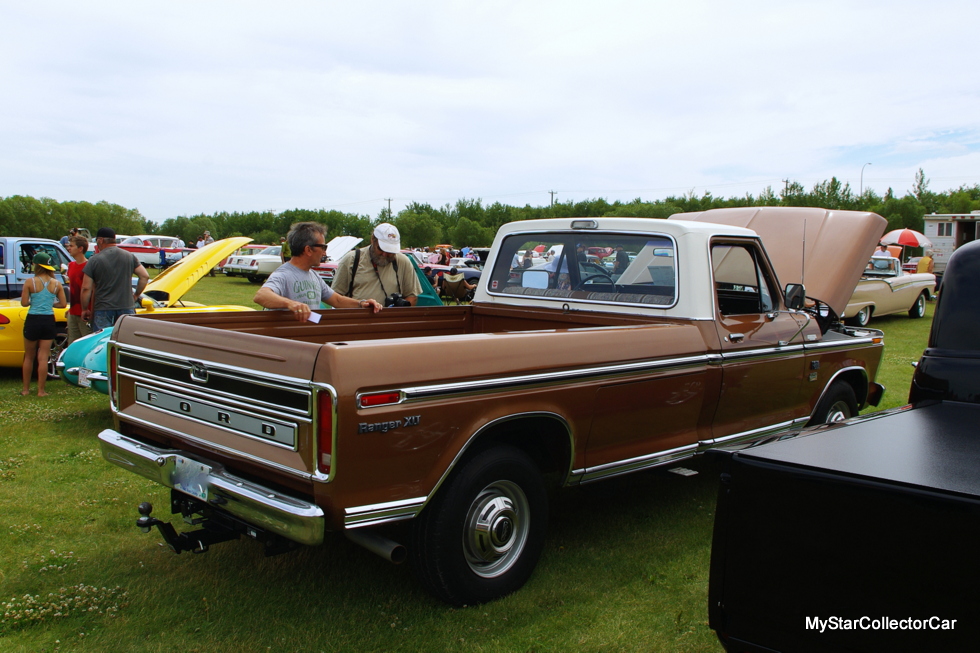 He also chose to add three fuel tanks to the truck so he could travel more miles between fill ups on the road. The fuel tank switch system is completely mechanical and required some manipulation to make a smooth transfer from one tank to another tank.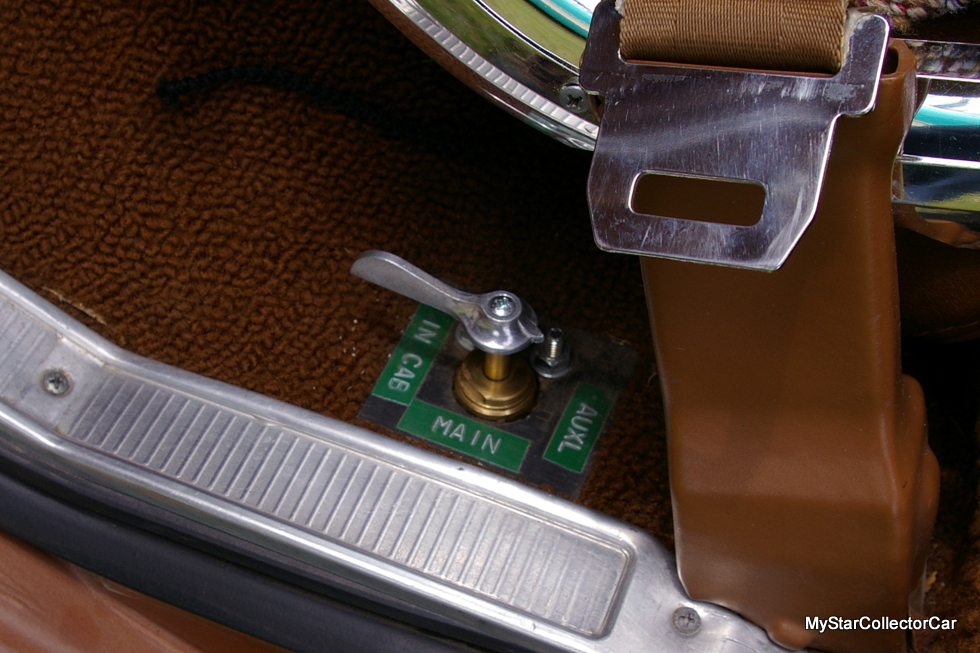 Three tanks meant the spare tire location had to be moved from the back to the side of the truck behind a door.
Eventually, the camper unit on the back of the truck was replaced by a trailer and the Ford continued to be used as a summer holiday vehicle.
Carol grew up with the truck and knew why the truck looks so good after so many years. Her father was very protective of his Ford and did not allow any harm to come its way.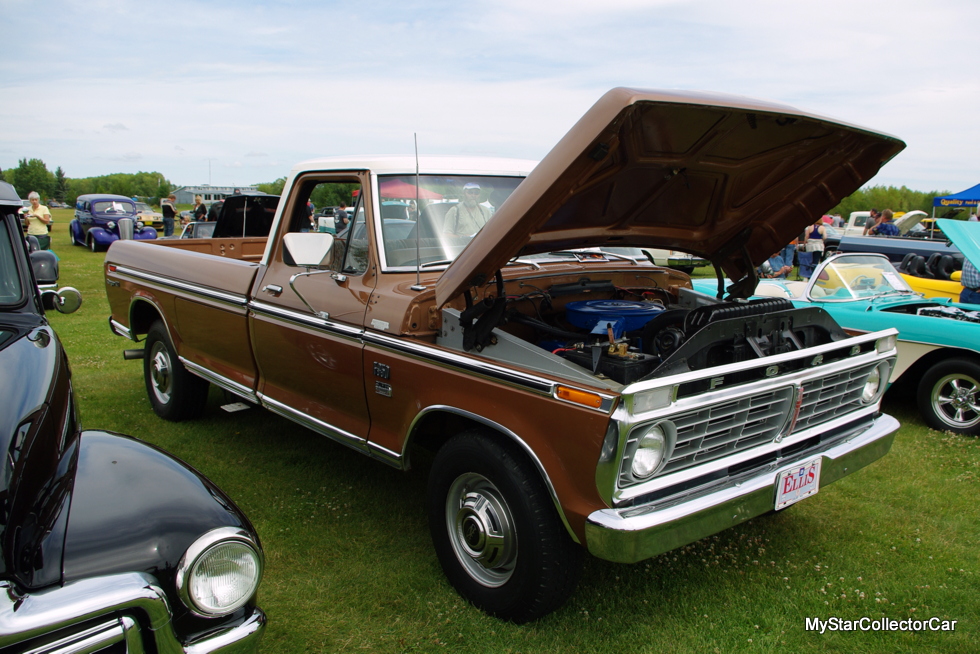 Carol recalled how no food or beverage was ever allowed in the truck cab and mentioned how her first time driving the truck occurred only after she and Bob became the second owners of the Ford pickup.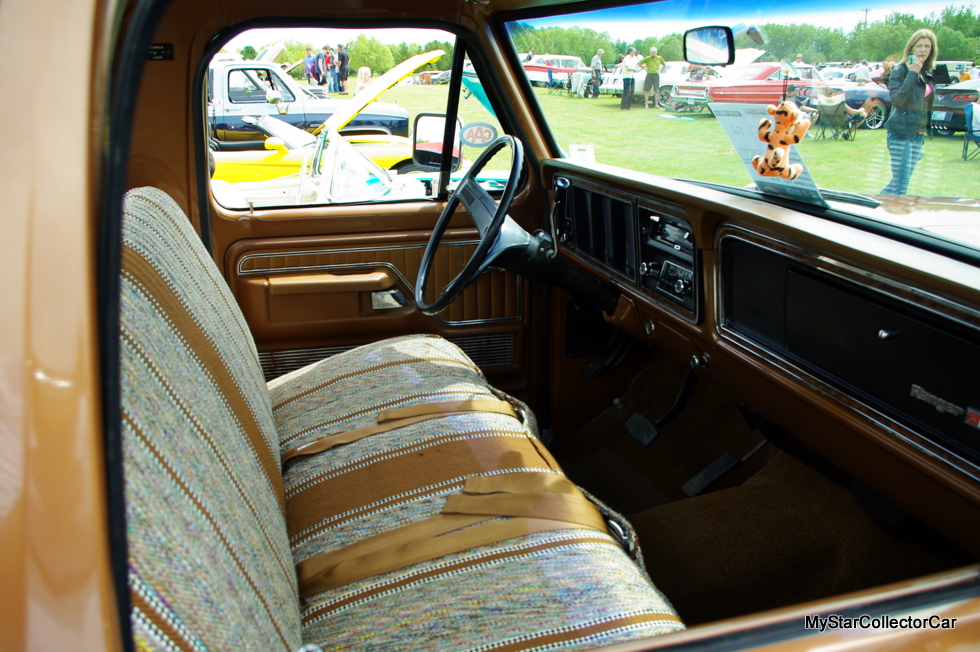 They live thousands of miles away from Lorie, but they hear from him frequently and he always asks about his old truck.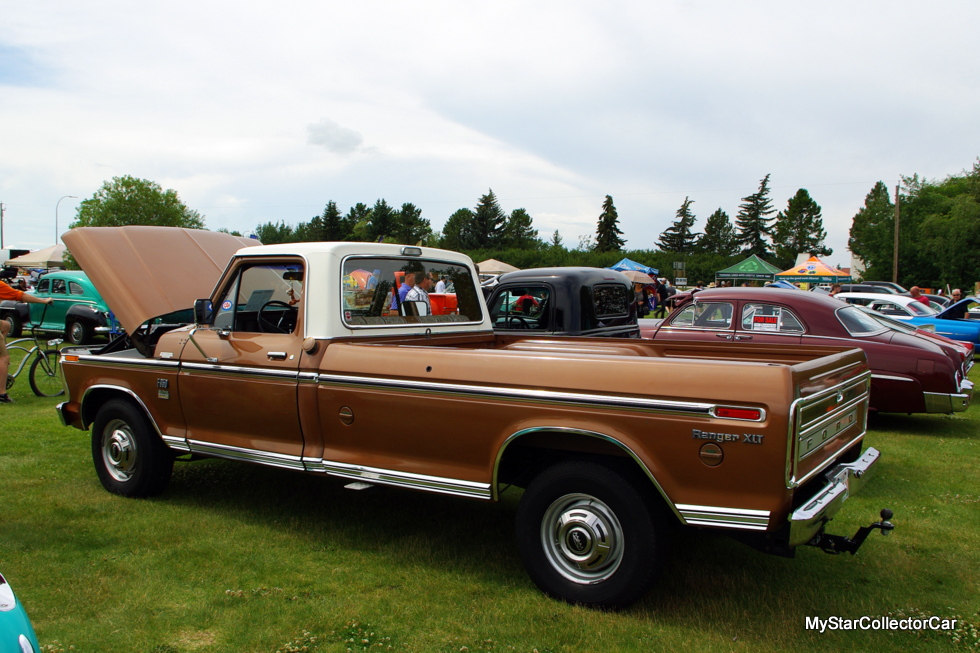 Bob recalled a conversation with Lorie when they first got the truck. Bob mentioned that he rebuilt the carb, among other repairs, and Lorie questioned the need to do anything to the Ford.
Bob also pulled the engine so he could spruce up the inner fender wells, but he and Carol have remained faithful to Lorie's vision for the truck.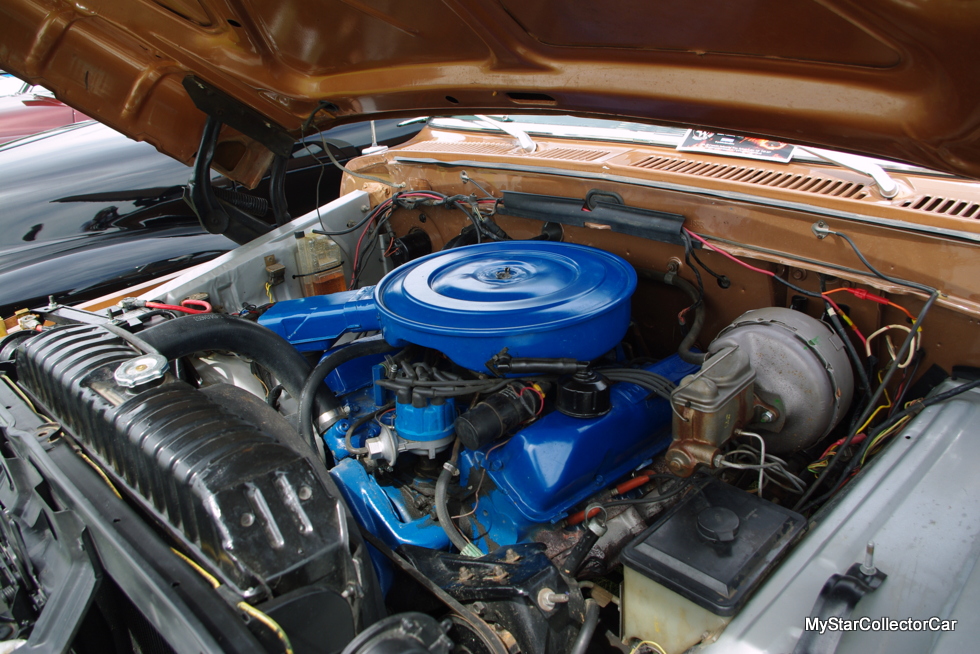 Lorie wants Carol and Bob to preserve the legacy of the '74 Ford in its unaltered stock form and they are happy to oblige him.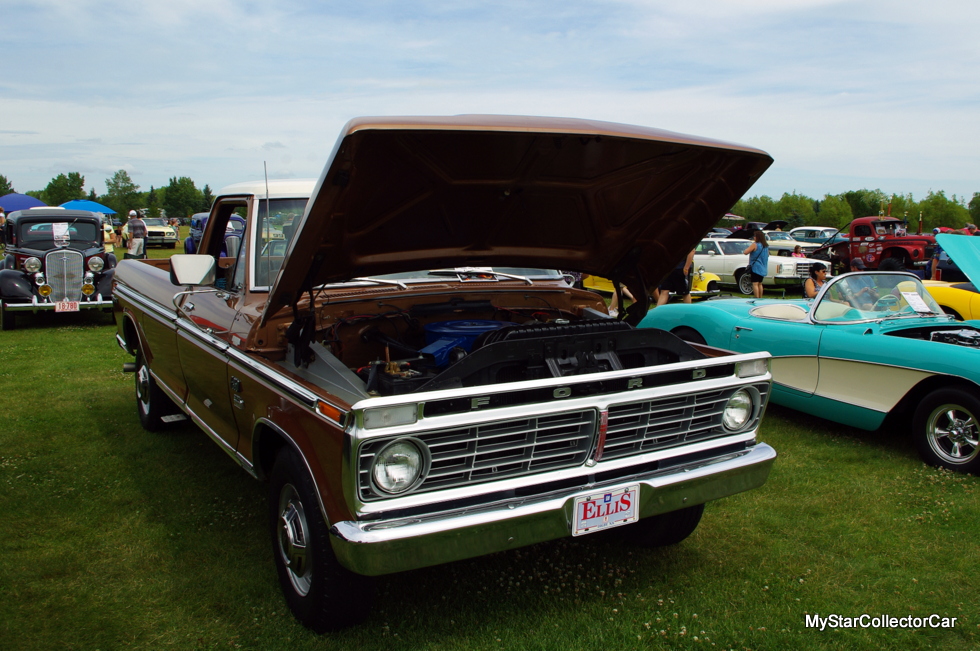 'The 1974 Ford XLT is a rolling memory for the entire family and Lorie can rest assured his beloved pickup is still in good hands with his daughter and son in law.'
Jim Sutherland
CLICK HERE to Like us on Facebook
CLICK HERE to Follow us on Twitter
CLICK HERE to Follow us on Pinterest
**Please re-post this if you like it.