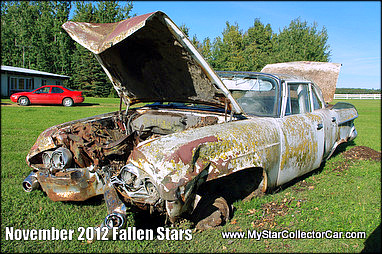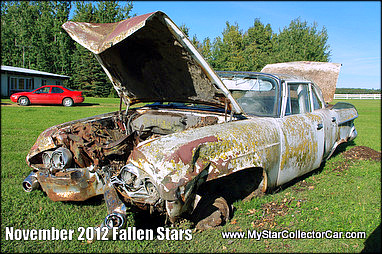 The world of old iron is merciless in many ways because there's a tipping point in every project where the costs of a restoration far outweigh the value of the vehicle.
Most car guys would love to save them all but after one major project you learn that the end doesn't justify the means.
In many cases, battle scarred veterans of a project will buck at anything close to a major job so many of this November Fallen Stars will never see another day on the road.
Some of their parts will survive but these old beasts of burden are probably done.
That's the reality behind "project cars" but at least these cars and trucks will be immortalized as mscc Fallen Stars.
For past Fallen Stars please follow this link- https://www.mystarcollectorcar.com/3-the-stars/fallen-stars/1673-october-2012-fallen-stars-eureka-its-a-motherlode-of-old-iron.html