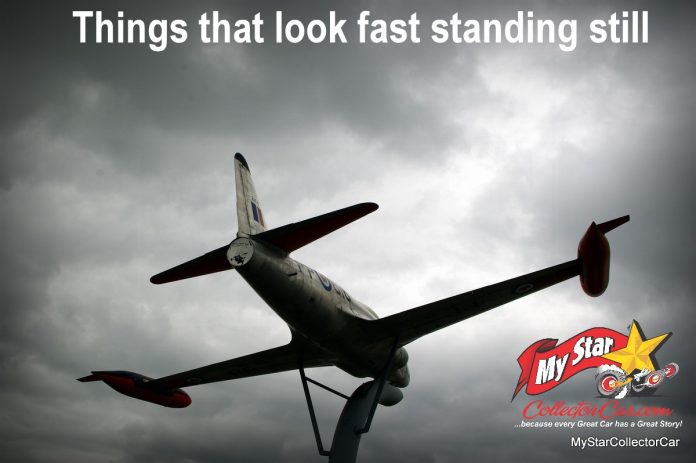 What was one of the unique features of yesteryear's vehicles? Some of them looked like they were already doing 60 mph before they even turned a wheel.
The first addition to our second list is the early C-3 Corvette model that began production in 1968 with a brand-new look based upon the prototype Manta Ray/Mako Shark II (XP-830) introduced as a concept car in 1965.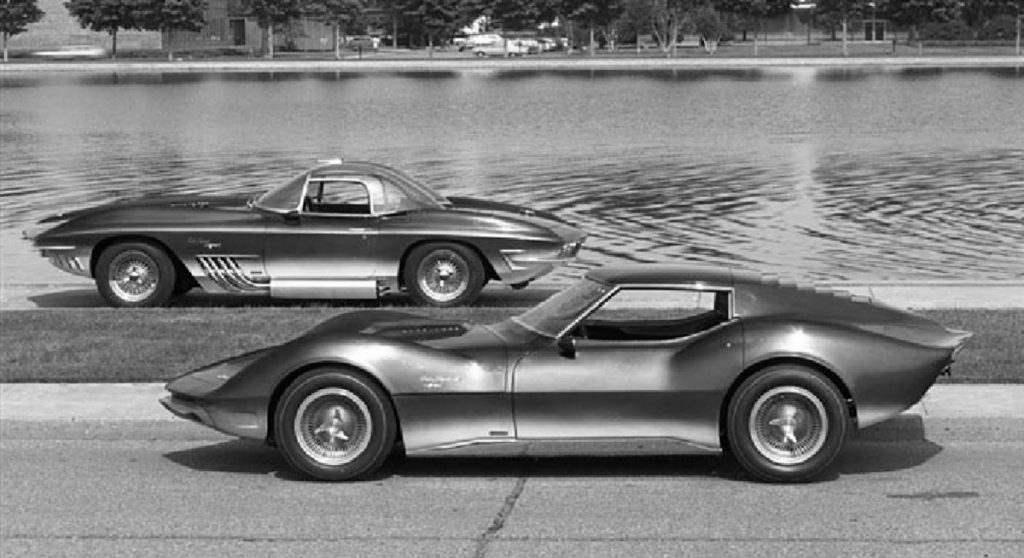 GM already had a legendary go-fast Corvette with its C-2 Sting Ray models built between 1963 and '67. These earlier Vette models could easily be added to our list because the C-2 Vettes were a radical style departure from typical domestic vehicles built during the same time frame.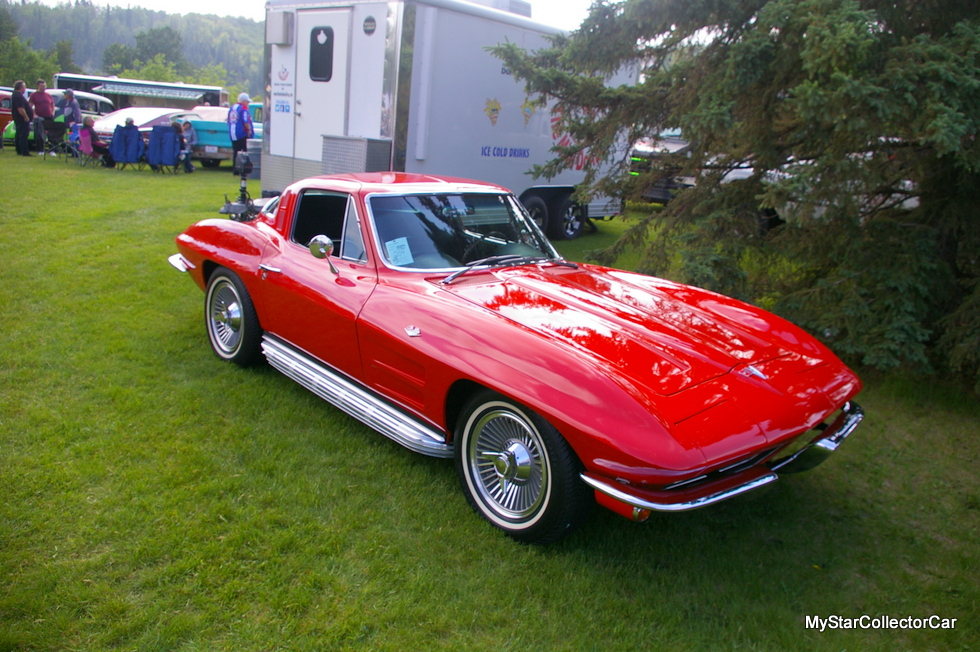 However, the C-3 Vette was in a league of its own in the fast-at-a-standstill department, largely because of the curvy over-sized front fenders and rear quarter panels, a feature that was borrowed heavily from the Mako Shark II concept car and scaled back in size with the C-3.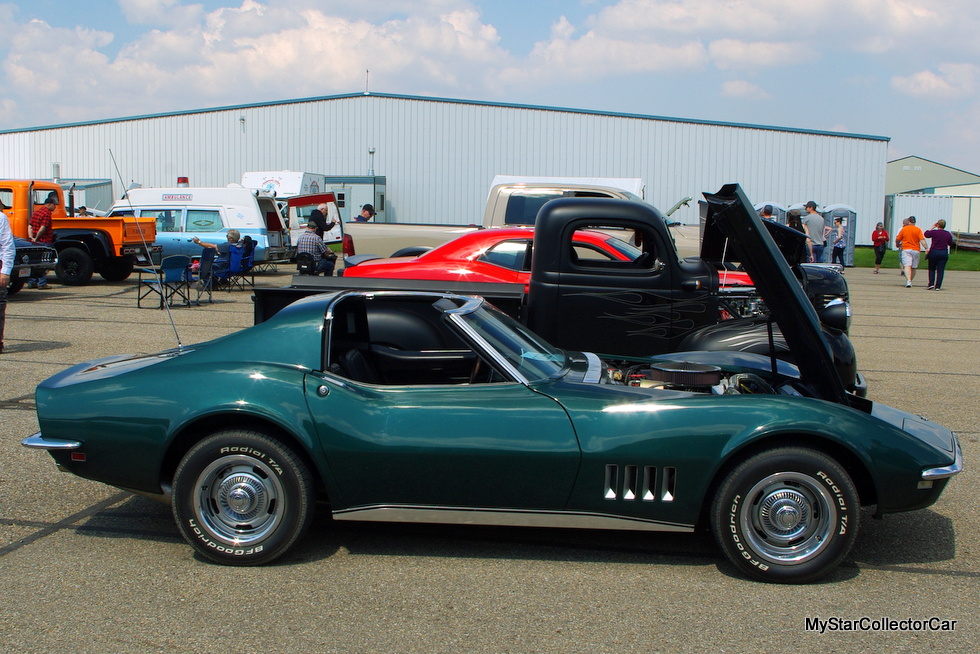 The C-3 Vette's fender and quarter panel size reduction were minimal enough to keep the style connection between the C-3 Corvette production models and the Mako Shark concept car easy to spot. The C-3 Vettes looked very fast at a standstill, in our humble opinion here at MyStarCollectorCar.
Therefore, the C-3 Corvette is an easy pick for our list of fast-looking retro rides.
Another member in good standing of our go-fast pack is the 1970 Ford Torino Cobra Jet 429. Ford's big block 429 cubic inch engine was essentially a race engine, so the '70 Torino Cobra Jet not only looked fast-it was fast.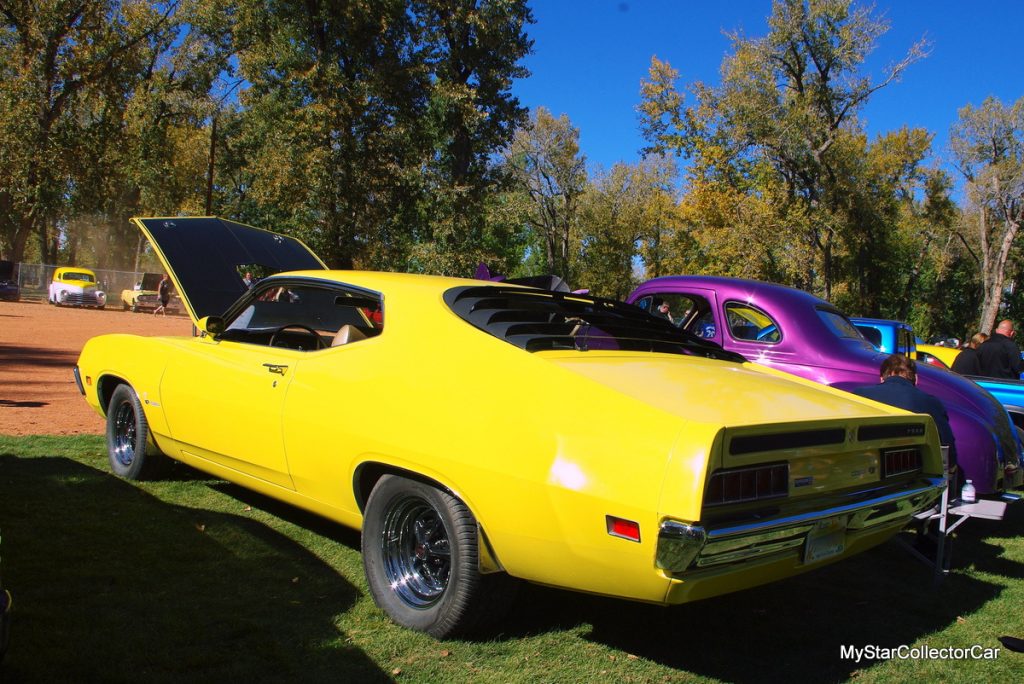 Ford had already designed and produced mid-sized models with the famous fastback roof (SportsRoof in Ford parlance) that enhanced the swift-looking bodylines of the vehicles in 1968, but the company really hit a home run with its 1970 Torino Cobra Jet's style.

The main reason was the sleek new front end of the car, including its headlights that blended well with the Torino Cobra Jet's pointed front fenders, performance hood scoop and fastback roof design. The car was more aerodynamic than its predecessors and looked faster than late 1960s mid-sized Ford models, plus the 429 Cobra Jet models could also walk-the-walk in the speed department.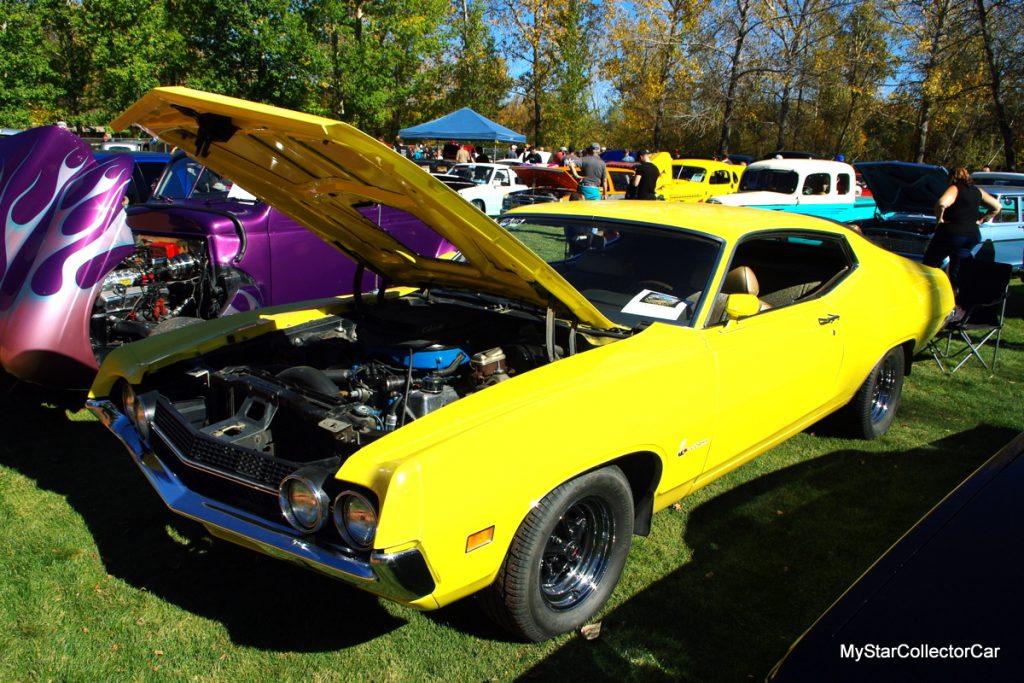 We at MyStarCollectorCar believe the 1970 Ford Torino 429 Cobra Jet is a worthy addition to our look-fast list.
The 1960 Dodge is also a worthy addition to our look-fast-at-a standstill list, mainly because of its wild-looking design that marked the end of the finned era for this Mopar model. The 1961 Dodge models would have no fins, but Dodge went out in a blaze of glory with its '60 models.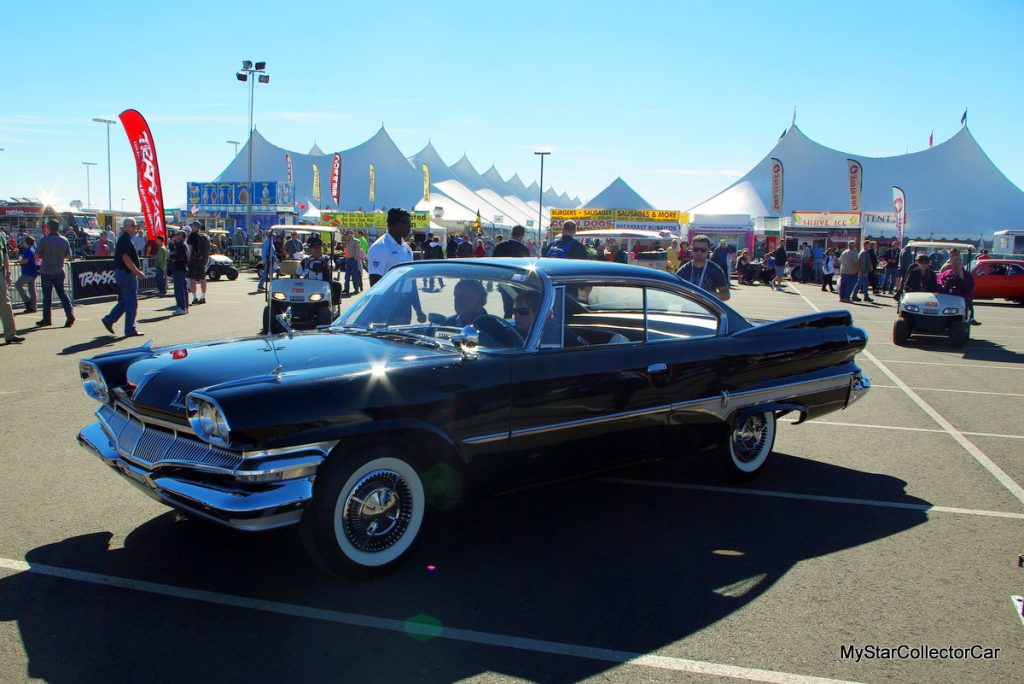 Suddenly it was 1960, a new decade for car design where fins were not welcome on car designs, but Dodge was still all-in for fins that year.
The front end of a 1960 Dodge was almost unremarkable, but the real magic began on the rear end of these cars. The tailfins swept back into massive circular taillights that resembled jet boosters that blazed red whenever the brake lights were on, an intentional effect that really added to the blaze of glory angle for the 1960 Dodge models.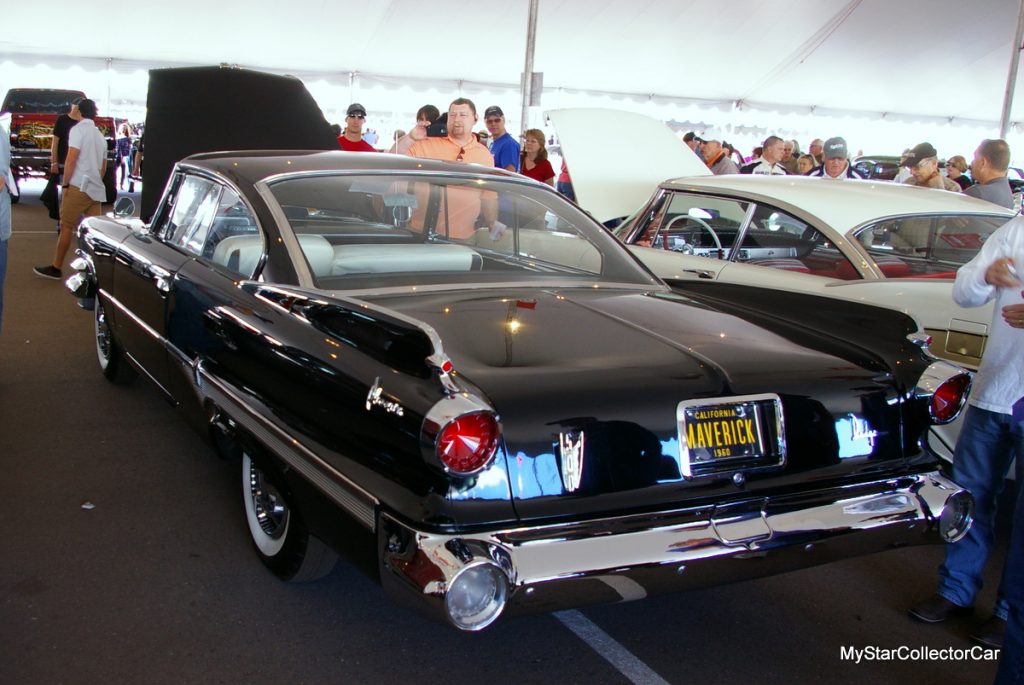 A side view of a 1960 Dodge lent itself to the car's velocity vibe because of its overall design, a feature that was evident to us here at MyStarCollectorCar, so that is why we added this unusual Mopar to our list.

BY: Jim Sutherland
Jim Sutherland is a veteran automotive writer whose work has been published by many major print and online publications. The list includes Calgary Herald, The Truth About Cars, Red Deer Advocate, RPM Magazine, Edmonton Journal, Montreal Gazette, Windsor Star, Vancouver Province, and Post Media Wheels Section.