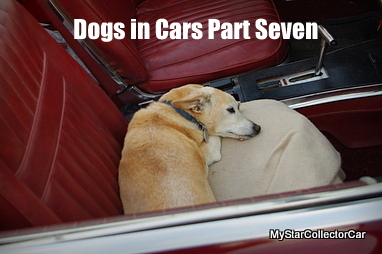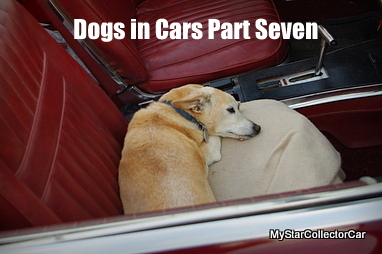 There are few things dogs like better than a car ride.
Once a dog gets tuned into the concept of a car ride, the words "car ride" have an immediate, profound and explosive effect on man's best friend.
Unless they've been in the car for awhile…then they turn the front seat into a favorite napping spot like the guy in the picture.
This guy likes the front seat but shotgun isn't good enough. This is clearly an example of a "driver's seat is the only seat" canine orientation.
Center row is good enough for this guy. You get a great view of the world and there's nothing dogs like better than a good seat on a long road trip.
Back seats are great too–especially if you get a spot in the sun and you have the whole back seat to yourself. This guy is clearly enjoying his day in the sun.
Shotgun works too. It gives you the option to really take in the fresh air but this guy must have seen a cat because he's halfway out the window in pursuit mode.
There's nothing wrong with this rear window. He's digging the fresh air just like the guy in the front seat because perspective for a dog is simply an open window.
This guy is more reserved because shotgun and an open window are good enough so there's no need for a precarious perch in life. The view is good enough.
Ownership is another huge factor in doggie-land. This guy doesn't need the open window, shotgun or captain seat because he's the king of the center console.
Clearly dogs love car rides but if you're going to take Rover for a ride take a cue from these pictures and let him ride inside…
Jerry Sutherland
CLICK HERE to Like us on Facebook
CLICK HERE to Follow us on Twitter
CLICK HERE to Follow us on Pinterest