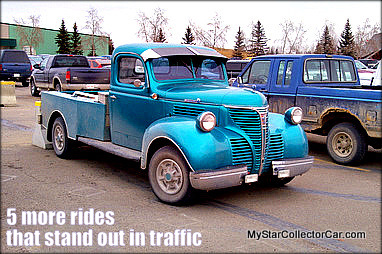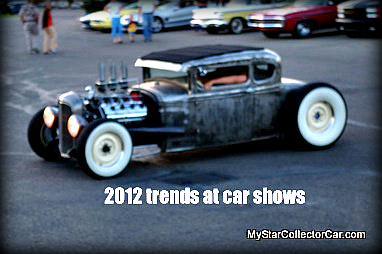 There is no better way to get attention than an old vehicle.
These babies simply own the road every time their lucky owners hit the pavement.
We at MyStarCollectorCar.com know better than most about the curb appeal of an old ride so we had to offer five more ancient vehicles that will get you lots of attention on the street.
It is very unlikely that the owners of these five beauties are really concerned about time in the spotlight, but that is where the owners are found whenever they are behind the wheel. These vehicles are uncommon at any show and that only adds to their appeal for curious onlookers.
The first vehicle is actually a work truck for its mechanic owner Stan Purcell. His 1947 Fargo is rigged out with tools and he uses it year round for practical business reasons. The Fargo was a Canadian cousin to the Dodge truck and was sold through the Plymouth dealerships in Canada. It is a rare addition to the streets in summer- let alone winter in Canada where it is a working truck for Stan.
A 1955 Buick is the quietly genteel cousin of the famous 1955 Chevy and it is not easy to find at a typical show in 2012. The '55 Buick was a solid road car for its slightly more affluent owner in the mid-50s but it never achieved legendary status like the '55 Chevy. The unique look of the '55 Buick makes it a crowd favorite whenever one shows up at a meet. Want to meet new people? Buy one of these babies immediately.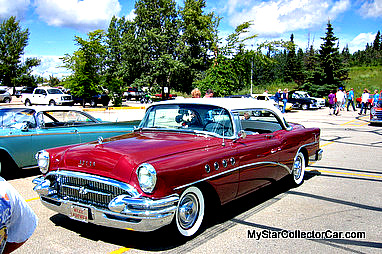 A 1949 Chevrolet Canopy Express is a very rare sight at a show because they only made 570 of the trucks, specifically for the southeastern US market. Fresh fruit and vegetables are a little more common as a year round commodity in this region and the Canopy Expresses thrived as a local four-wheeled market garden at the time.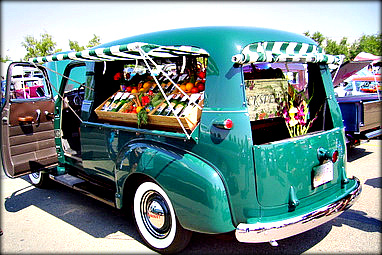 This unique Chevy truck has been featured on 'My Classic Car', a show whose famous host Dennis Gage loves to zero in on the unusual rides at shows. The Canopy Express fit his requirements to a tee and grabbed huge attention at a car show when we discovered it.
Nobody outside of the Brady Bunch paid much attention to Dodge Coronet station wagons in the 70s. Things have changed drastically in 2012 because a 1975 Dodge Coronet wagon will garner plenty of attention since they were not exactly saved for posterity after they ran their course as family-haulers. The Coronet wagons are rare, unusual and nostalgic at shows for one simple reason: we bailed almost all of them. This one took a cross-Canada tour in 2010.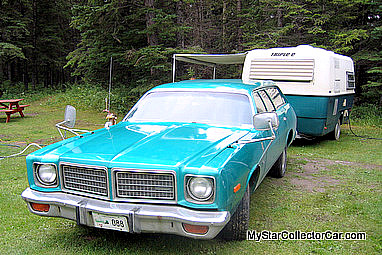 A 1953 Kaiser was not plentiful on the streets in 1953-let alone in 2012. The Kaiser was the flagship of a small American car company that never quite made the big leagues in domestic car world. However they made some very interesting cars during their 1947-55 production run in the United States and this '53 model had many admirers around it when we ran across it at a car show.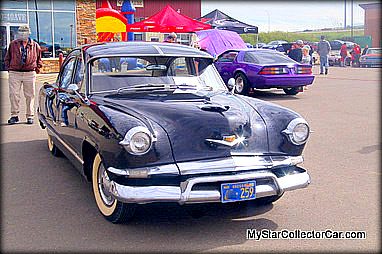 Look for five more serious attention-getters in the near future here at MyStarCollectorCar.com because we are having fun with this topic.
Jim Sutherland
Follow us on Facebook-http://www.facebook.com/MyStarCollectorCar
Follow us on Twitter at- https://twitter.com/#!/MyStarCollecto1