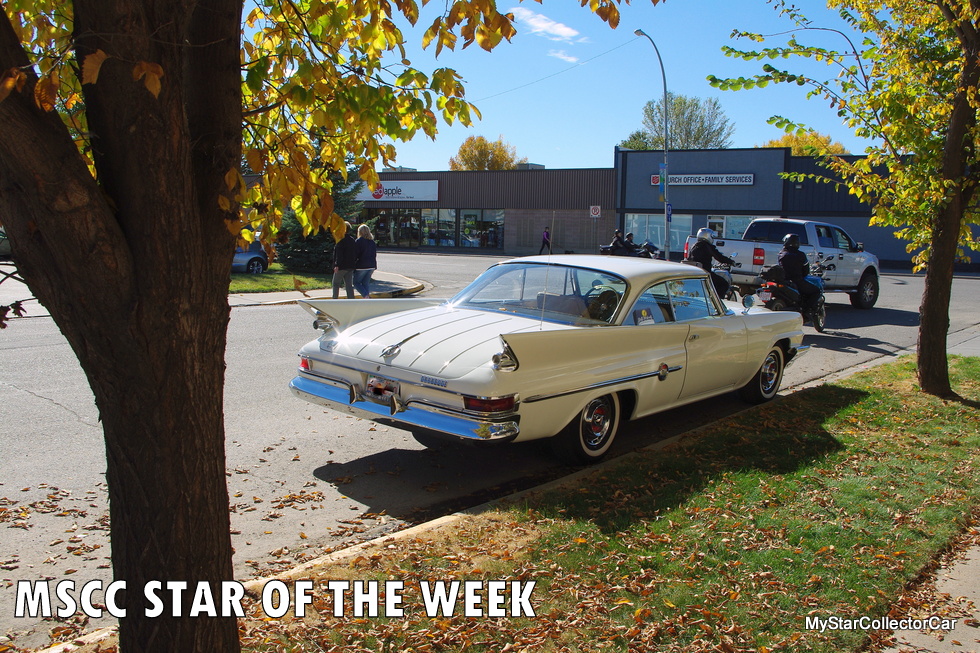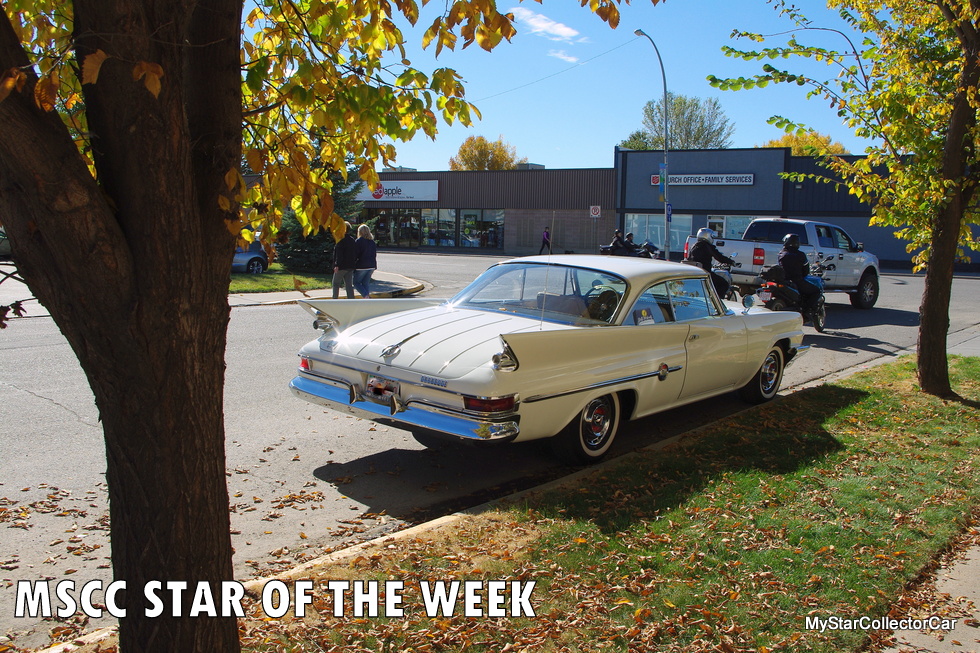 MSCC FEB 7 STAR OF THE WEEK 1961 300G—BECAUSE MOPAR MUSCLE IS A LONG TERM CONCEPT
The history of Mopar muscle goes back decades—far more decades than most people remember.
Mopar muscle didn't start in 1970 with the 'Hemi Cuda or in '69 with the Daytona because Chrysler was building monster machines long before those cars were even a sketch on a notepad.'
Mopar muscle started in 1955 with the Chrysler C-300 when that hemi-powered brute nudged 130 miles per hour right out of the showroom and after that the letter cars kept breaking speed records on the beach at Daytona.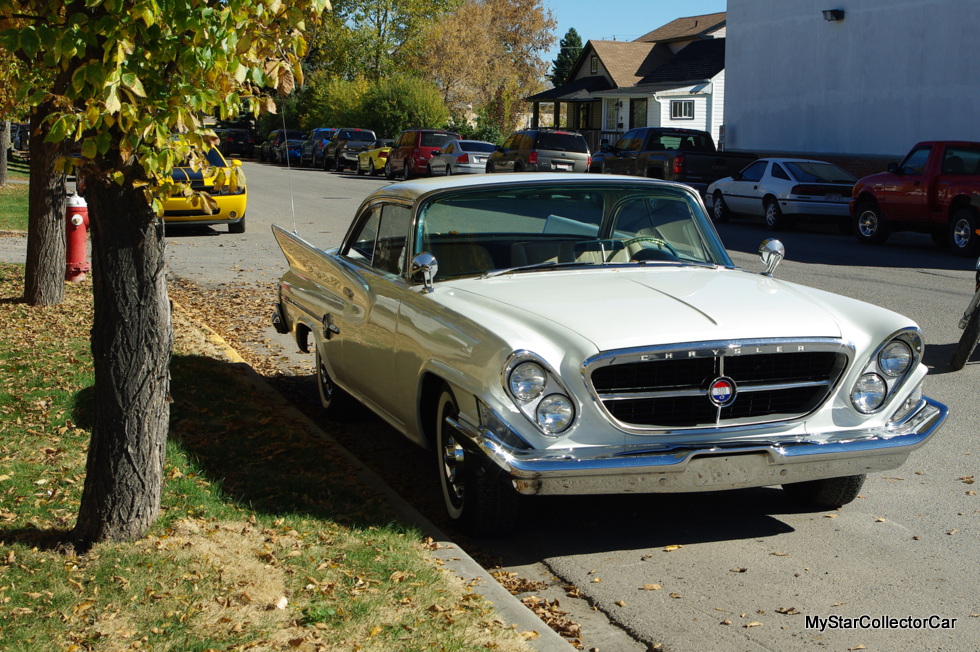 'This MSCC Star of the Day '61 300G was one of the fastest letter cars ever built—it cracked 143 mph in the 1961 flying mile and it explained why Mopar muscle is a long-term concept.'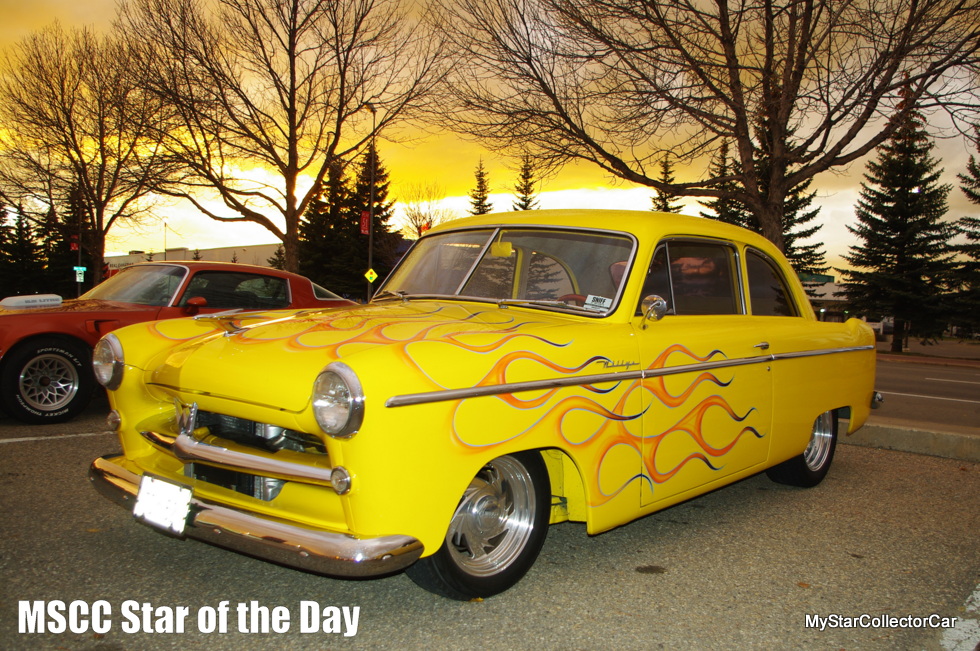 MSCC FEB 6 STAR OF THE DAY: WILLYS AERO—MUSCLED OUT IN ITS NEXT LIFE AS A STREET MACHINE
The Willys Aero was never built for speed.
They were sedate little cars that fought for a newly-formed niche in the North American car market.
'Cars were destined to explode in size over the course of the 1950s but there was an expanding appetite for smaller cars when suburban living dictated two-car families– cars like the Willys Aero fit nicely in a two-car garage.'
This MSCC Star of the Day Willys Aero at a show last October was muscled-out in its next life as a street machine.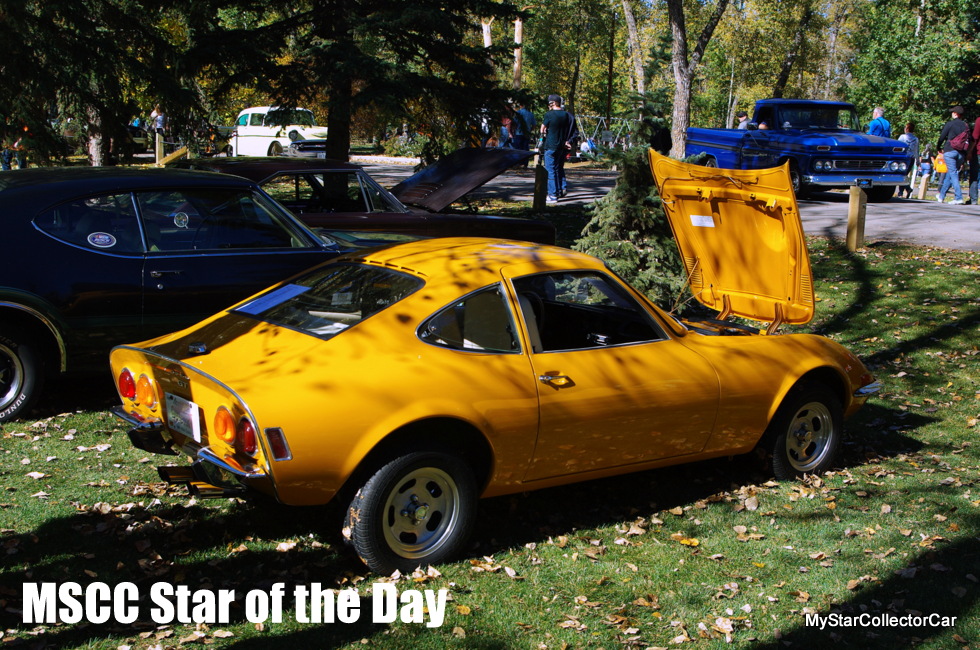 MSCC FEB 5 STAR OF THE DAY: OPEL GT—THE BABY CORVETTE HAD ITS OWN SENSE OF STYLE
The Opel GT has been called the Baby Corvette because it looks like a Vette that shrank in the wash.
They built Opel GTs from 1968-73 and along the way, these sporty little cars attracted a cult following.
'You won't see lineups of Opel GTs at car shows because they didn't build many of them and not many survive to this day so any sightings are a unique opportunity to see a car that can still attract interest decades after the last one rolled off the factory floor.'
This MSCC Star of the Day Opel GT was at a show last September—the Baby Corvette had its own sense of style.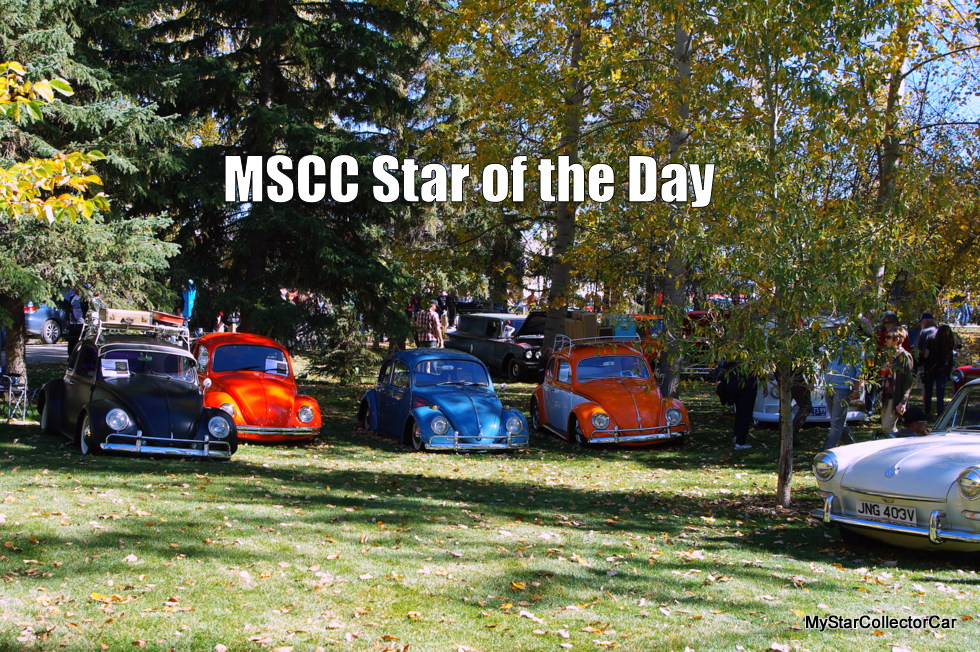 MSCC FEB 4 STAR OF THE DAY: BEETLES INVADE A STAND OF TREES
They used to be all over the place.
'VW Beetles were so common back in the day kids invented the legendary "Punch Buggy" game where a Beetle sighting earned a punch in the shoulder—parents usually shut the game down after the 50th Punch Buggy.'
Their numbers are down in 2016 but there are places where the VW Beetles still thrive.
This MSCC Star of the Day is a treed area invaded by Beetles last September.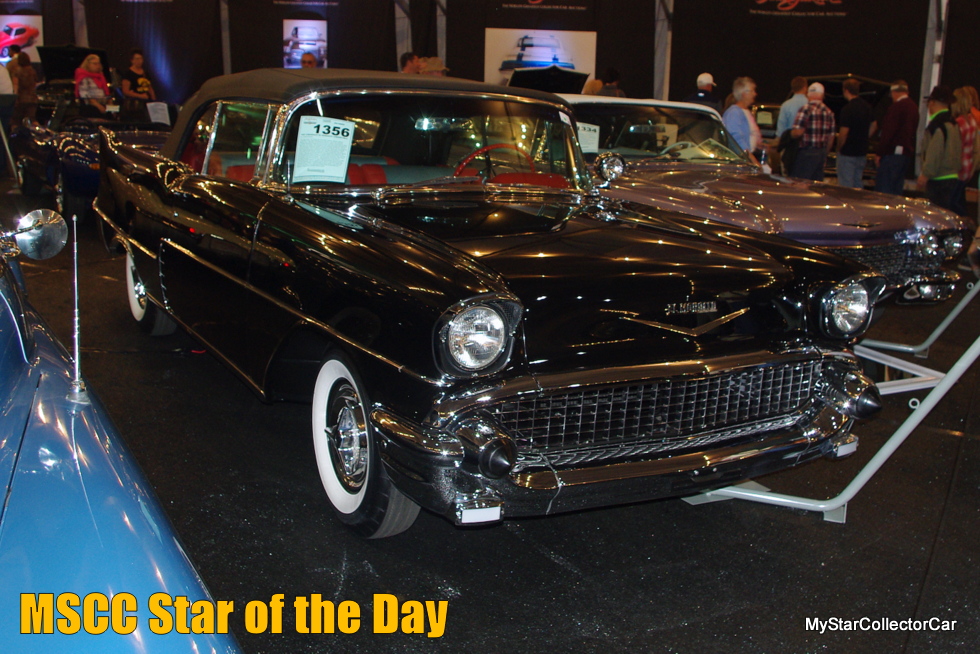 MSCC FEBRUARY 3 STAR OF THE DAY: '57 CHEVY EL MOROCCO CONVERTIBLE—A 1 OF 3 TRI-FIVE PIECE OF HISTORY
The '57 Chevy is not a rare sighting at most car shows thanks to its overwhelming popularity and an abundance of reproduction parts.
A '57 Chevy is a 50s icon that rivals Elvis for notoriety and cult following.
'The sheer numbers of '57 Chevys on the road over the last 30 years have probably increased thanks to the aforementioned generous parts supply and the emergence of aftermarket steel bodies—particularly convertible bodies—but the '57 Chevy El Morocco will always remain rare.'
This MSCC Star of the Day '57 Chevy El Morocco convertible is a (1 of 3) tri-five piece of history.
MSCC FEBRUARY 2 STAR OF THE DAY: 1947 CADILLAC 62—POST WAR COOL, CADDY STYLE
The years after World War II were catch-up years for carmakers.
New designs were on the draft tables but the war stopped them in their tracks so most manufacturers were stuck with pre-war designs for a few years after the global conflict.
'There was a huge demand for cars of any type in 1946 because North America was back in business after years of war so the pre-war look didn't matter to buyers.'
This MSCC Star of the Day '47 Cadillac 62 is a great example of post war cool—Caddy style.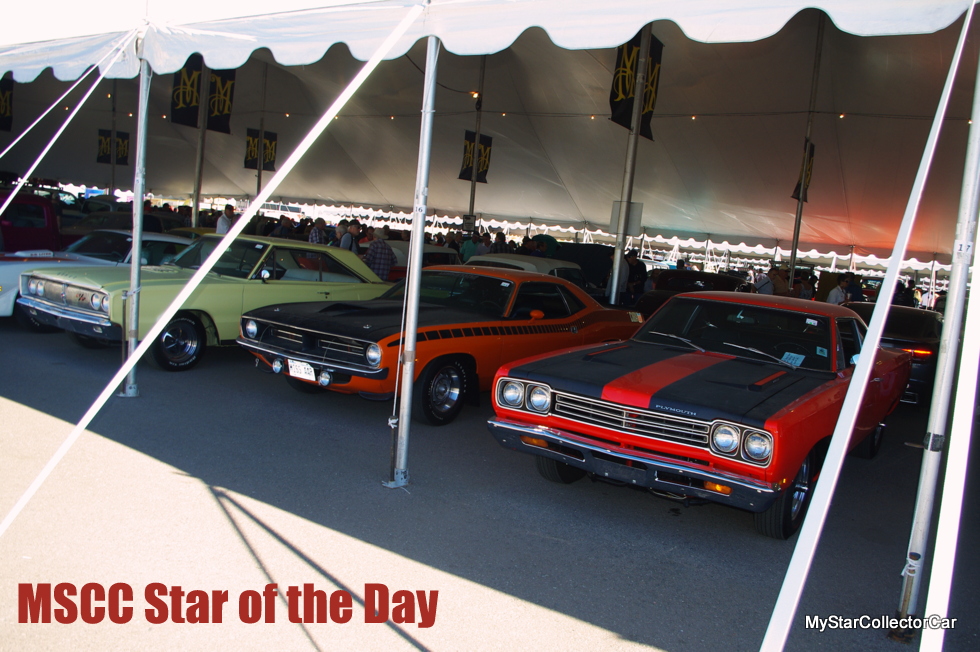 MSCC FEBRUARY 1 STAR OF THE DAY: A MOPAR DREAM TEAM GARAGE
Car guys make up lists of what they'd have in their garage if they were working with a budget the size of the national debt.
'Chevy guys would land on every significant Corvette from 1953 to 2016 and every COPO ever made while Ford guys would load up with Shelby Mustangs, Cobras and GT-40s.'
Clearly the dream team in the garage varies from make to make and continent to continent because Chevy guys don't get too excited about a vintage Porsche or Ferrari and vice versa.
This MSCC Star of the Day '67 Coronet RT, '70 AAR Cuda and ''69 Hemi Road Runner represent a Mopar dream team garage
CLICK HERE to Like us on Facebook
CLICK HERE to Follow us on Twitter
CLICK HERE to Follow us on Pinterest
Please re-post this if you like this article.