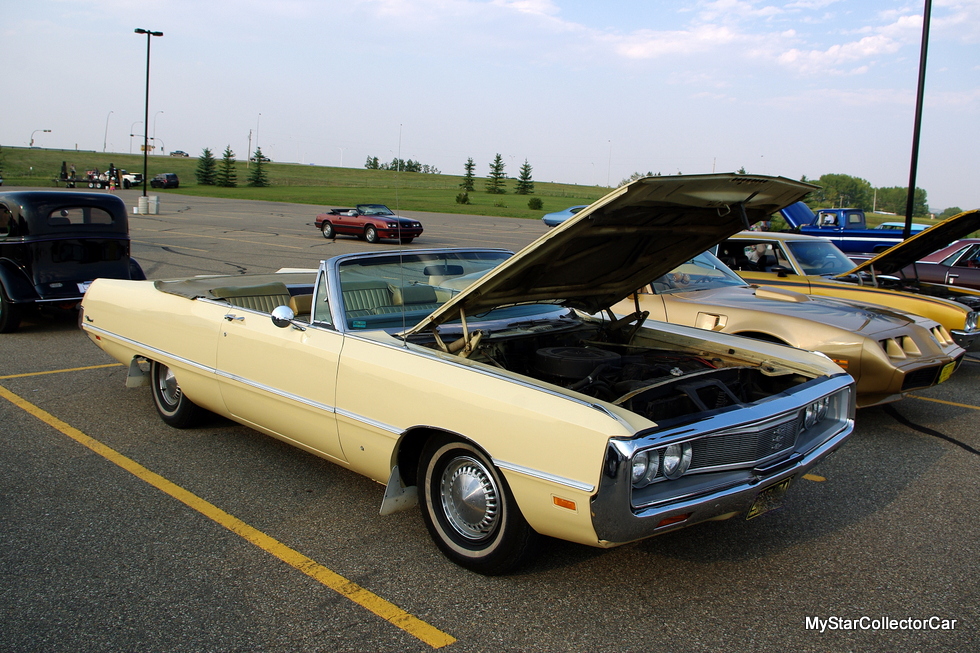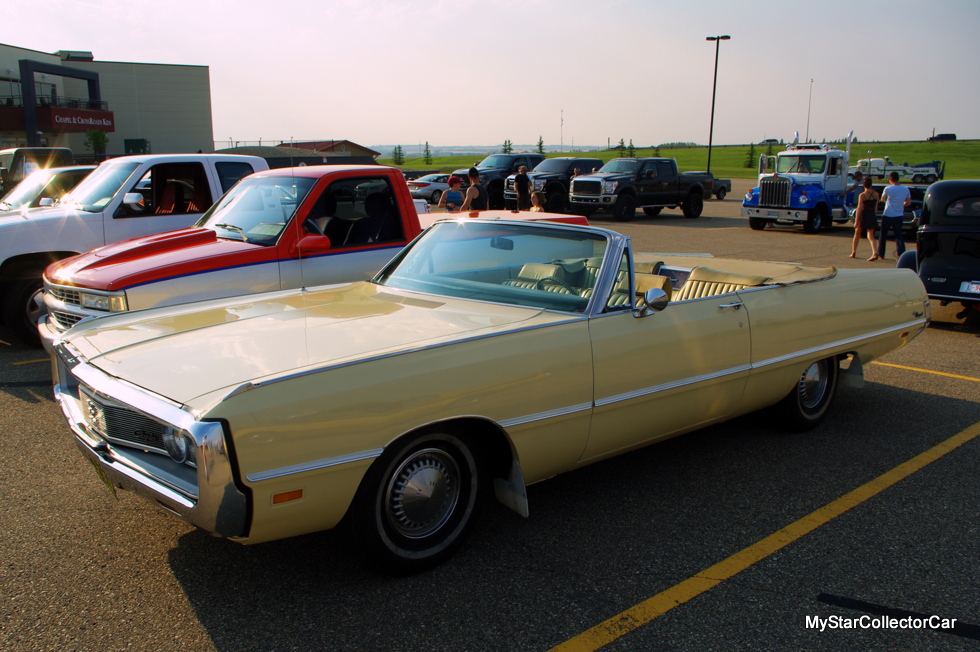 There isn't a car guy with a pulse who doesn't wish he could go back in time and keep that one car he sold.
"Most guys take it pretty well but there's a lifetime pang of regret in every case because, under different circumstances, they would have been smart enough to hang onto that beloved old ride.'
What's it like to buy a cool car for a great price decades ago and actually keep it for 43 years?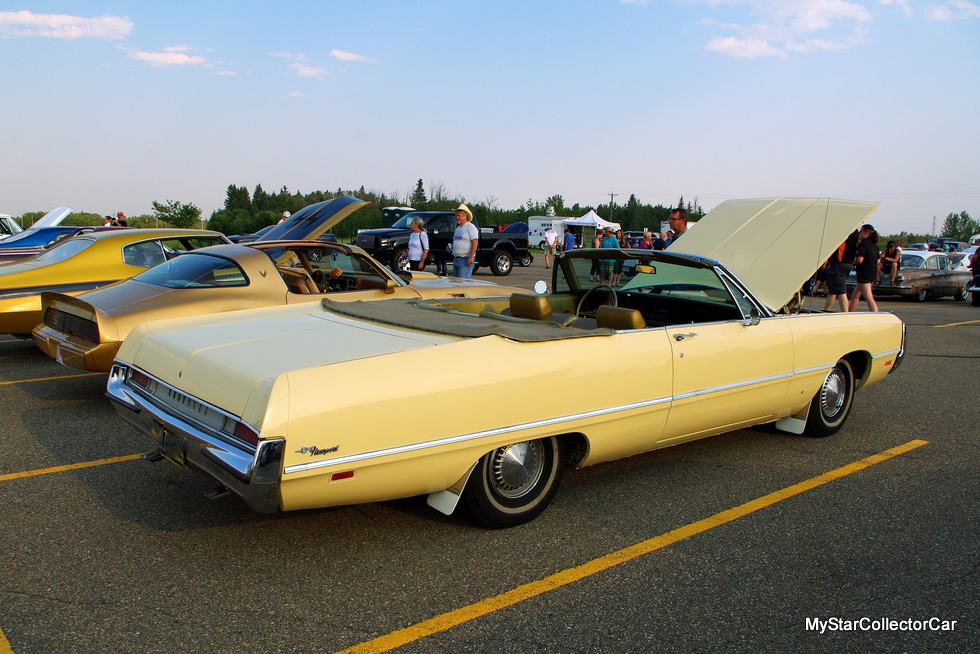 George Andre knows exactly what it's like to own a vintage ride for a great price without a time machine—thanks to his very astute father.
George's dad spotted this 1969 Chrysler Newport convertible on a Los Angeles car lot back in 1972 and he thought a roofless car would fit in well with the Southern California early 70s vibe. This was an extremely low-mileage car so he bought it on the spot for 1400 dollars.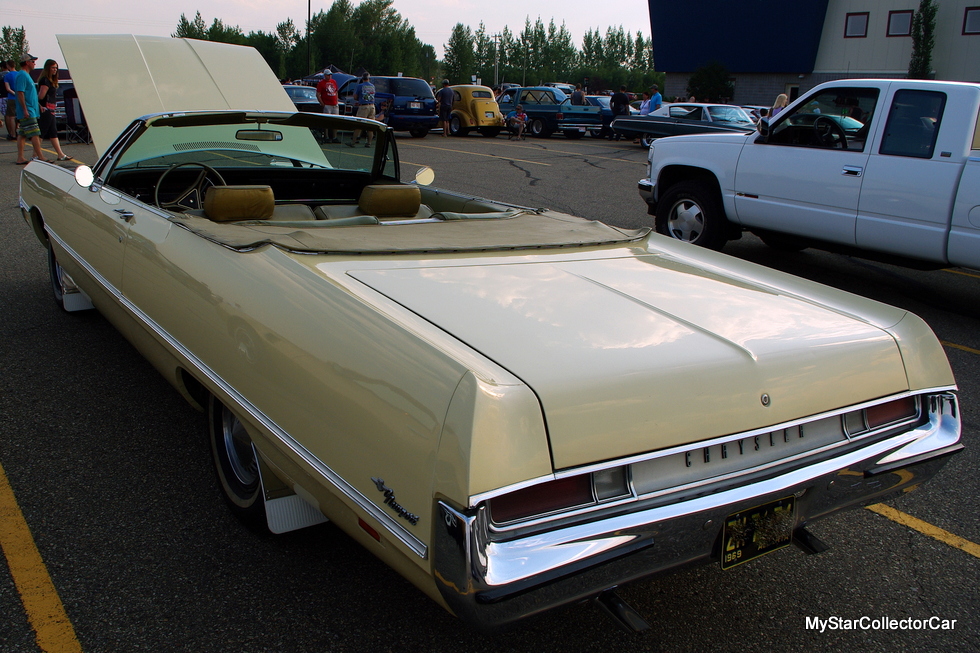 George remembers his dad behind the wheel of this car when he was a kid even though the car didn't run up a lot of miles. The car had about 8000 miles on it when it was semi-retired from the road and George estimates it's only had 6000 miles put on the odometer over the last 18 years.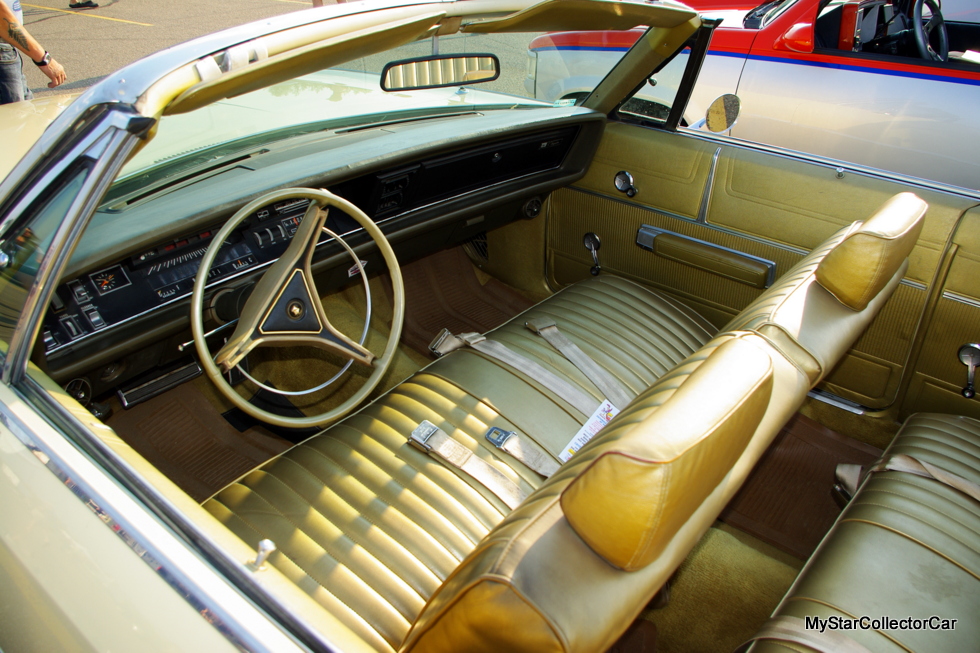 Typically that kind of prolonged storage is far worse for a car than the occasional routine run because seals dry out, mice take over and gas tanks turn into a gooey sludge but this old Chrysler fared well. George did the right things before he started the 383 2-barrel—he explained how he "  changed out the antifreeze and other fluids, added fresh gas, and it fired up right away. It clattered a little bit but it settled out pretty fast". He was impressed how well it did run after the long sleep so he's added a few more miles to the clock.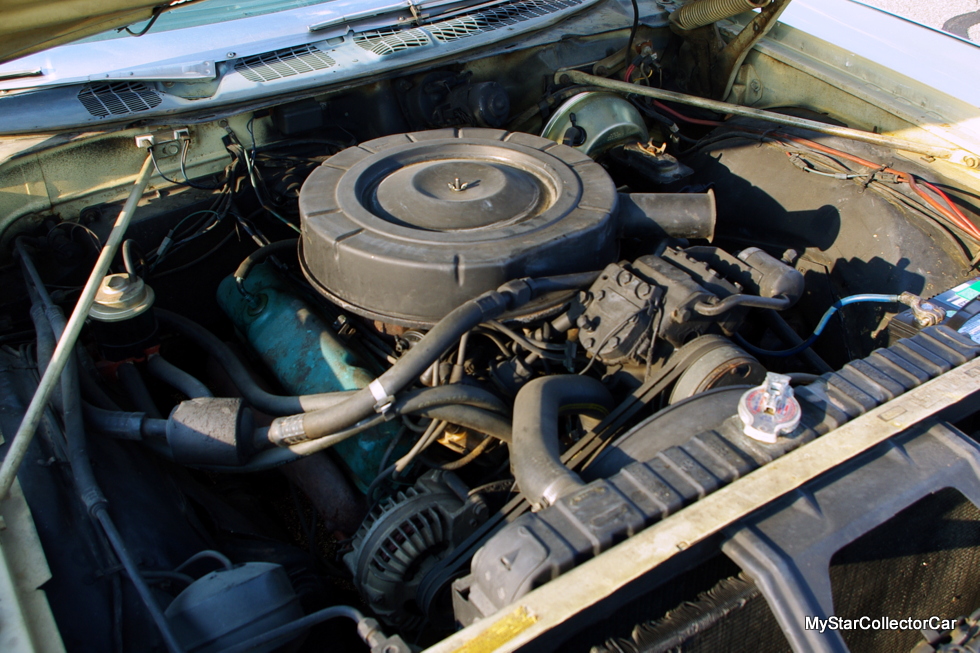 The asking price for his dad's Newport was even better than the lot price back in '72 because George admitted he "got it for a dollar"—but he's not entertaining offers for twice what he paid for it.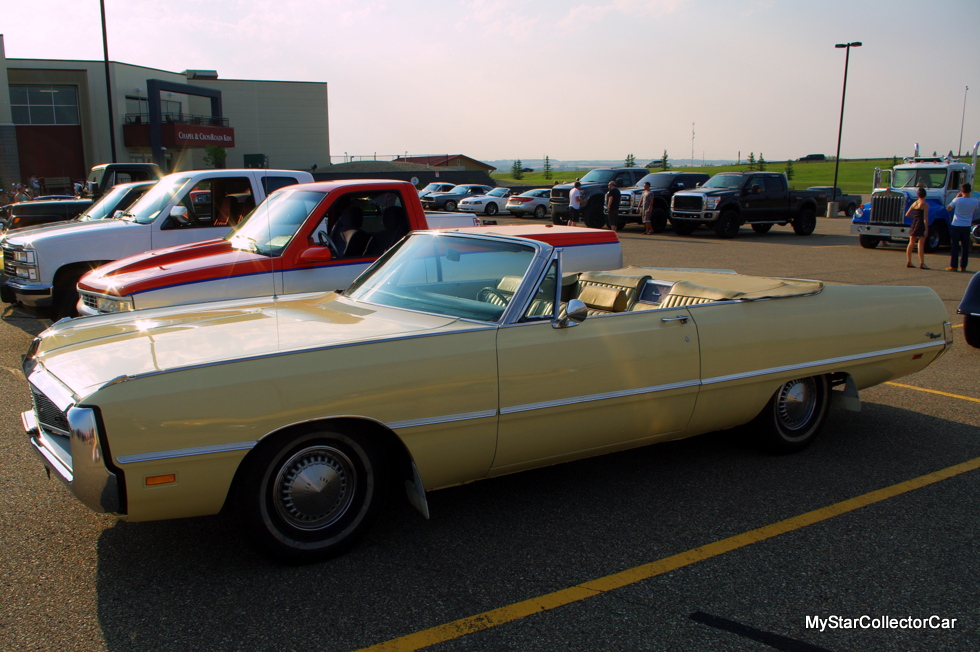 This is a well-documented car with all the invoices and the build sheet plus the 1969 plates are the ones registered to the car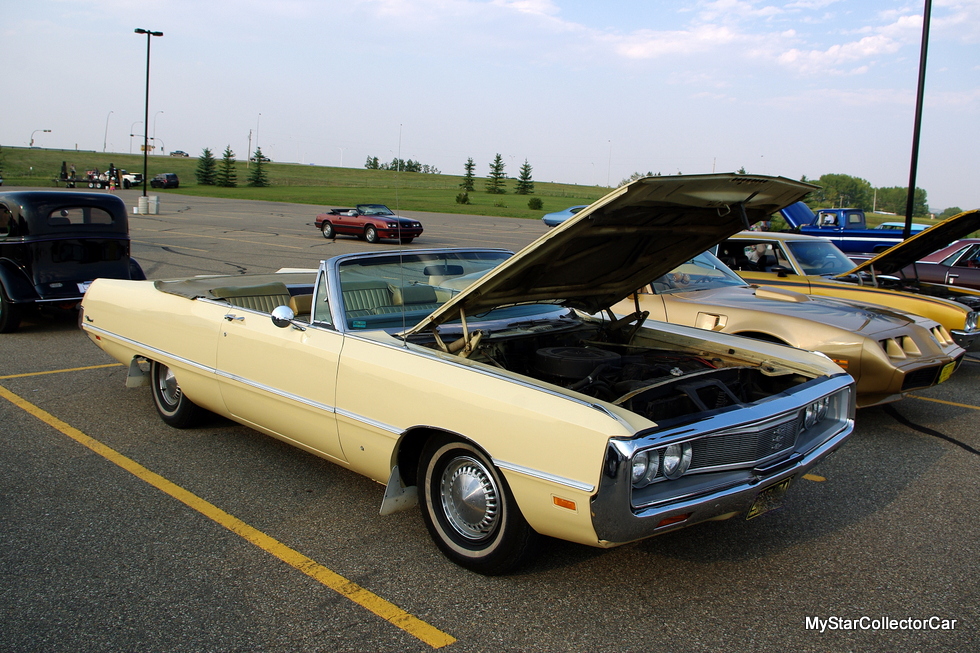 George doesn't bring the car out much because of personal time restrictions and respect for the low mileage survivor status but when he does, he is bombarded with questions about his rare C-body Mopar. His daughter is encouraging him to drive this classic more and with any luck he'll be able to spend some time behind the wheel.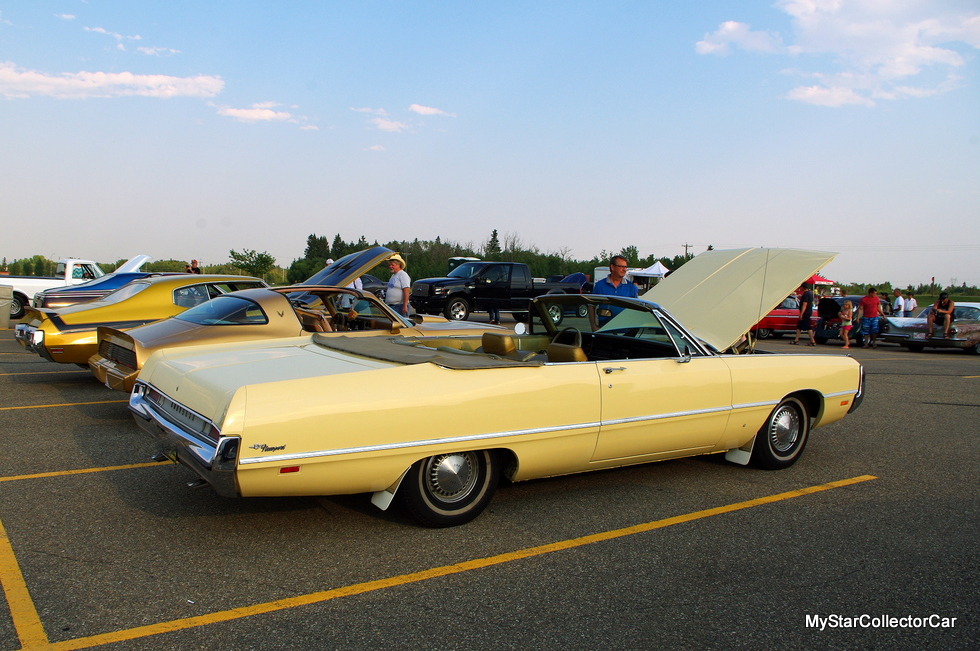 This is not one of those cold-blooded investment cars because George has no intention of selling this rare convertible. There are many reasons why as George explained how, "he doesn't have a lot in it, they only made 900 of these" and most of all—it's his dad's.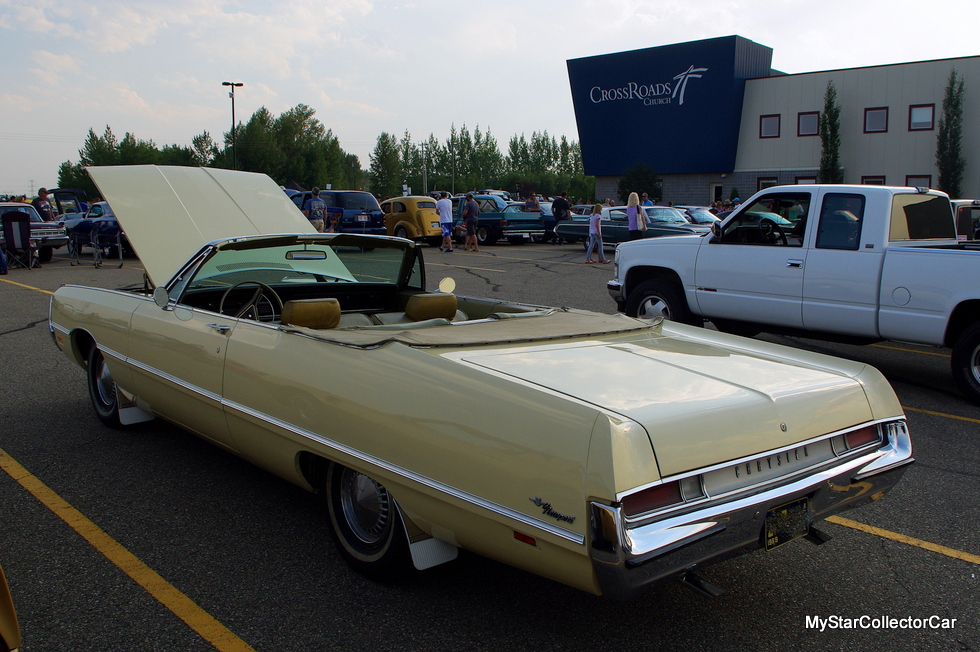 A low mileage '69 Chrysler convertible for 1400 bucks is definitely the kind of car that many car guys would regret selling but fortunately George's dad made the right choice at the time and kept this classic.
George didn't need a time machine–he just needed a father with vision.
Jerry Sutherland
CLICK HERE to Like us on Facebook
CLICK HERE to Follow us on Twitter
CLICK HERE to Follow us on Pinterest
Please re-post this if you like this article.