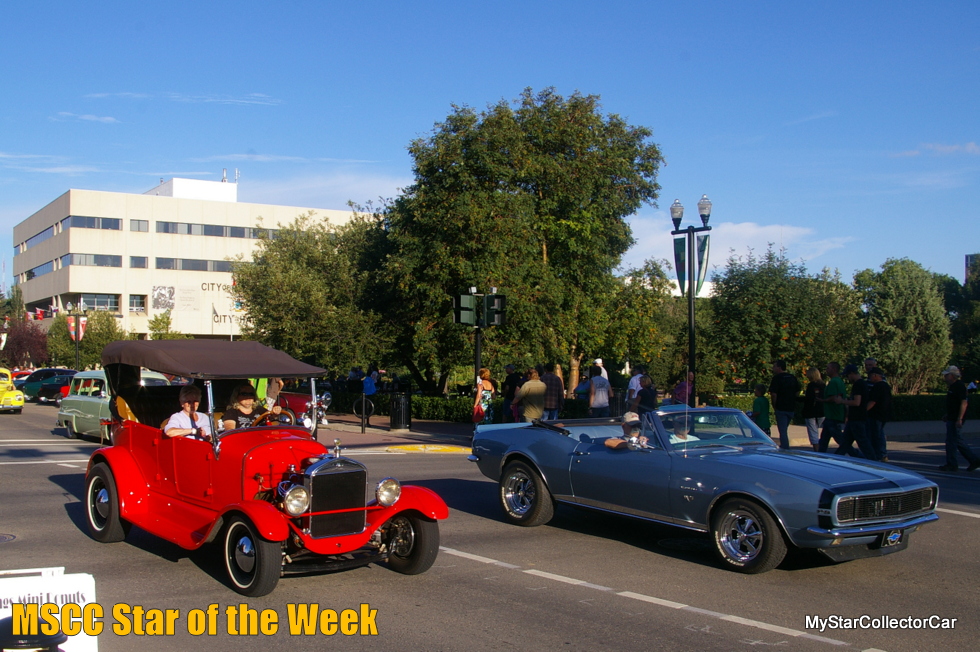 MSCC DEC 27 STAR OF THE WEEK: THE MAGIC OF A DOWNTOWN CAR SHOW
There are so many positives about car shows they all should be honored with some kind of Walt Disney lifetime achievement award.
Car shows are a blend of wholesome family entertainment with nostalgia, personal investment and a large helping of blood, sweat and tears.
'You don't have to be fully invested in the car hobby to appreciate what you'll see when a car show fills a city street with unique examples of everything that is magic about the hobby—it's a combination of art and brute force and you'll only see it in the world of old iron.'
This MSCC Star of the Week is simply an example of the magic you'll see in a downtown car show.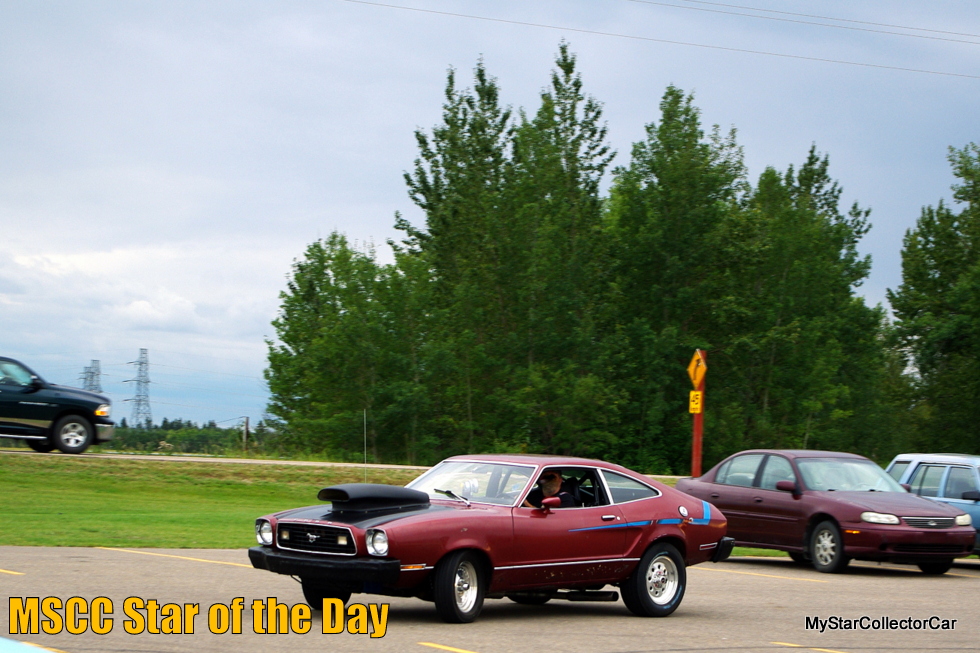 MSCC DECEMBER 26 STAR OF THE DAY: MUSTANG II—A TOUGHER VERSION OF AN UNLOVED PONY CAR
The Mustang II wasn't the most popular version of the famous pony car.
'The 1st Gen Mustang is an icon but the '74-'78 version didn't reach people in the same way because they saw this car as a warmed-over Pinto with little relationship to its famous name.'
History is kinder to these cars but back in 1974 they were met with fierce resistance from traditional Mustang guys.
This MSCC Star of the Day is a tougher version of an unloved pony car.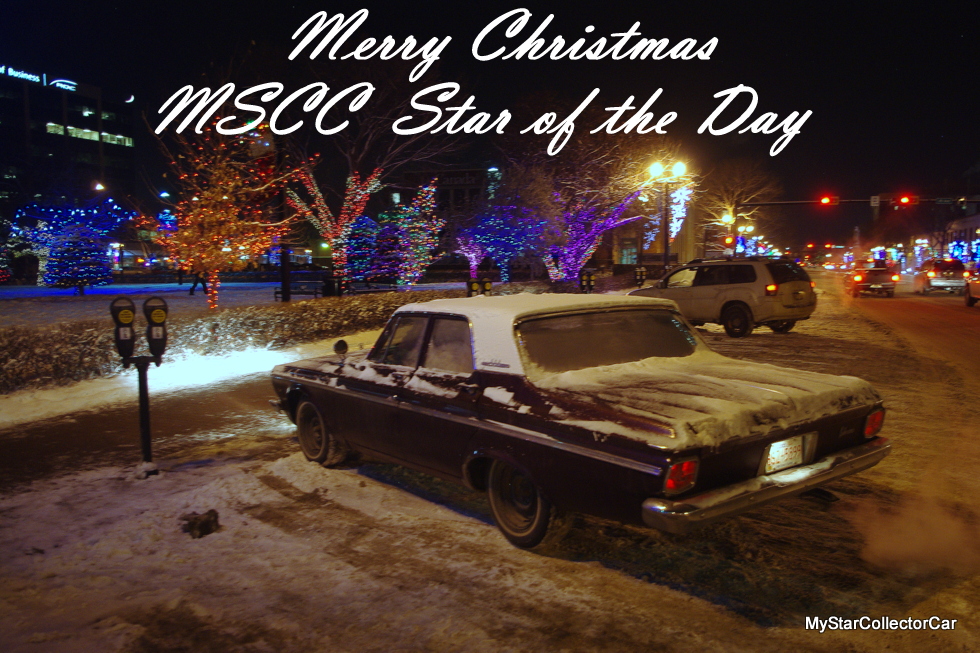 MSCC DEC 25 STAR OF CHRISTMAS DAY: A SCENE FROM ANOTHER ERA MEETS CHRISTMAS 2015
There was a time when everything happened downtown.
'You shopped downtown, you partied downtown, your dentist was downtown, your doctor was downtown, your mechanic was downtown—it was so pervasive Petula Clarke sold well over 3 million records singing about 'Downtown'.
Shopping malls killed the downtown vibe by the time the 1970s rolled around but downtown was still cool in Christmas 1964 when Petula Clark sang about the inner city urban experience.
This MSCC Star of Christmas Day is what happens when a scene from another era meets Christmas 2015.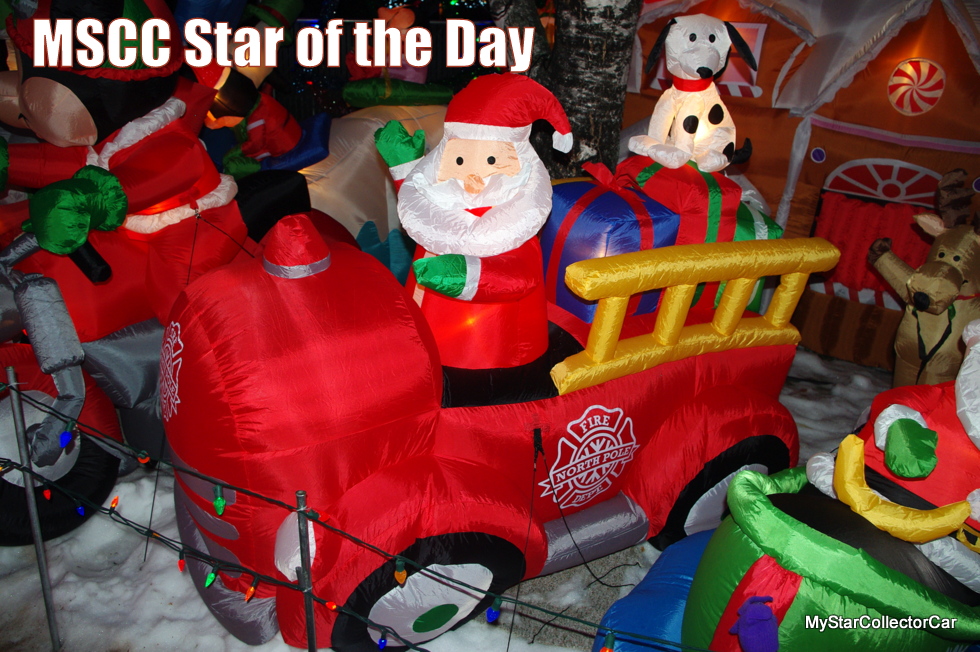 MSCC DECEMBER 24 STAR OF THE DAY: A SALUTE TO THE BIG GUY IN THE RED SUIT
December 24 is typically not a huge day for old iron because most of them are safely tucked away in winter hibernation.
Christmas Eve is for kids of all ages but it's not a typical day to take your old '61 Chevy out for a run because snowdrifts aren't much fun unless you're running chains.
'Despite the winter weather one guy has to take whatever is available for transportation because December 24 is his biggest night of the year so parking his ride is not an option no matter how rough it is outside.'
This MSCC Star of the Day is a salute to the big guy in the red suit.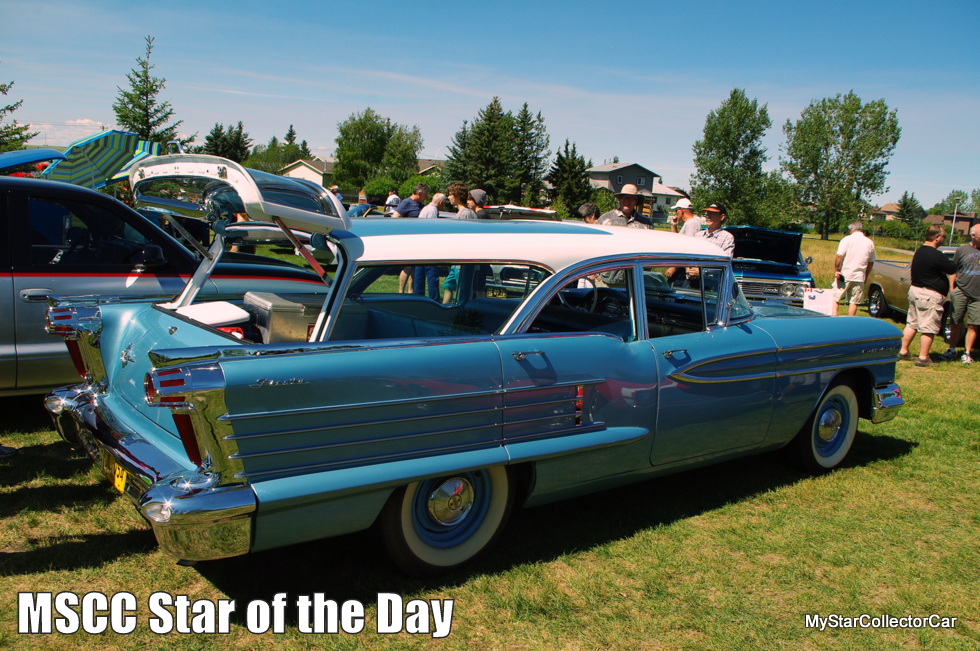 MSCC DEC 23 STAR OF THE DAY: '58 OLDS FIESTA WAGON—AN ERA WHEN BIGGER WAS BETTER
Cars were shrinking over the last few decades—the last Ford Crown Victoria (Sept 15, 2011) signaled the end of big sedans.
The last big station wagon disappeared in December 2006 when the full-sized Caprices and Buick Roadmaster Estate wagon ended production.
'Production of full-sized wagons wasn't a problem back in the late 50s because every manufacturer had a massive station wagon in their sales brochure because the culture called for bigger, faster, more powerful and comfortable rides.'
This MSCC Star of the Day '58 Olds Fiesta wagon is a piece of history from an era when bigger clearly was better.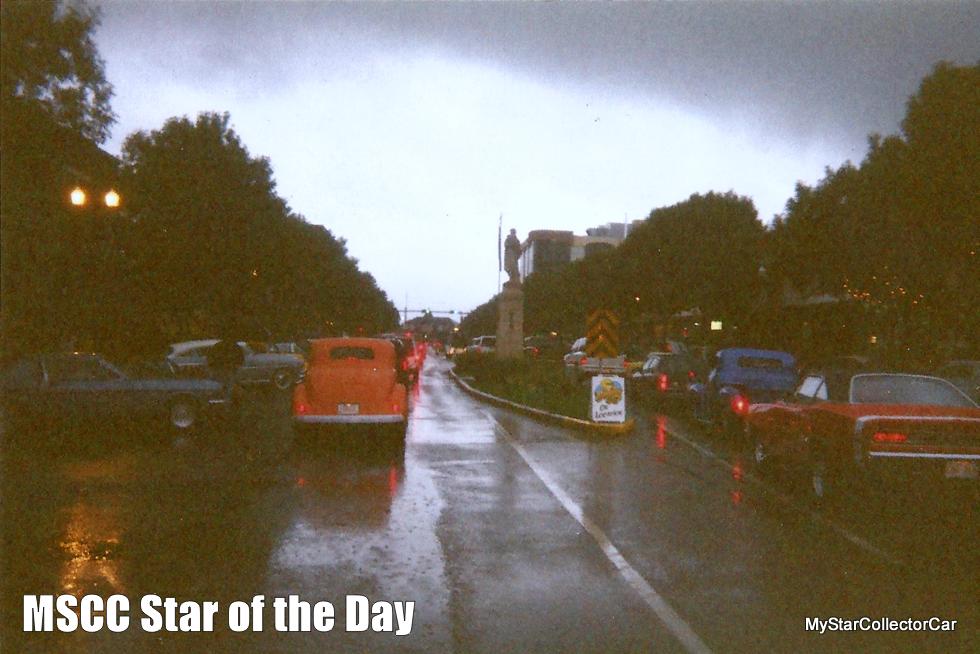 MSCC DEC 22 STAR OF THE DAY: A LOOK BACK 9 YEARS AGO TO A RAINY DOWNTOWN CRUISE
Car show organizers gamble on the biggest roulette wheel in the world—the weather.
'You can organize the best car show with the best prizes, the biggest turnout and the biggest crowds but if the skies turn dark and a cold driving rain hits your car show you're in for a long, gloomy day.'
A downtown cruise can turn into a pretty depressing experience if the clouds roll in.
This MSCC Star of the Day is a scene from a rained-out car cruise 9 years ago—a classic example of what happens when you anger the weather gods.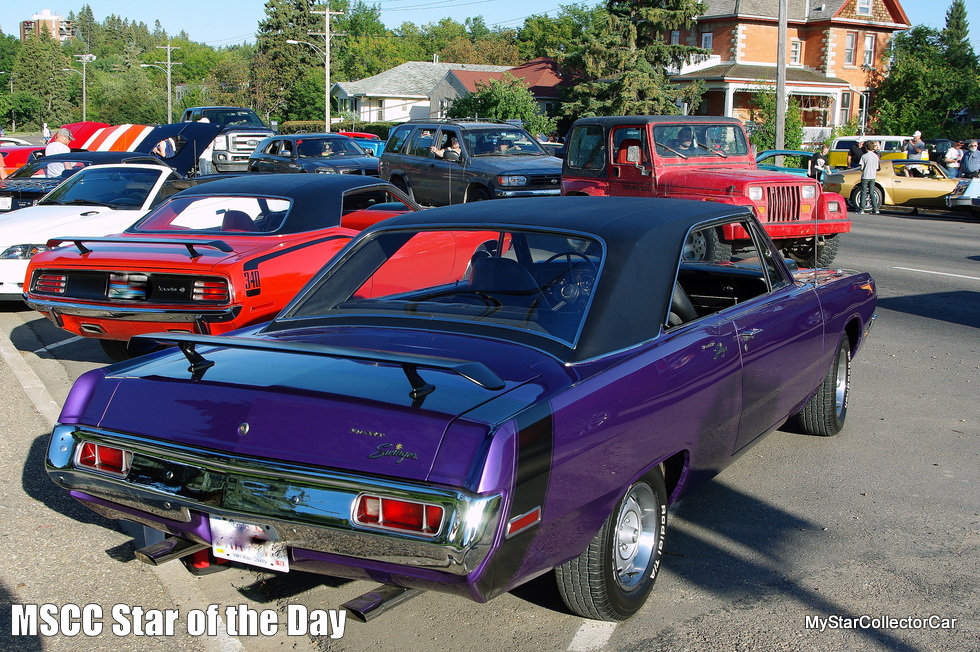 MSCC DEC 21 STAR OF THE WEEK: DART SWINGER—LIGHTWEIGHT WITH A HEAVYWEIGHT PUNCH
The horsepower wars peaked in 1970 after they'd been raging since the 413-409-406 cubic inch Detroit fistfights in the early 60s.
'The game went up a notch every time a competitor gained an advantage so by 1970 the 440 6-packs and 426 hemi Mopars duked it out with 427 and 428 Fords or 455 Oldsmobiles and 454 Chevelles for street supremacy.'
Big block massive horsepower may have been the norm back in the early 70s but there was a little street fighter in the late 60s that ran with the big boys in the truest sense.
This MSCC Star of the Day is a 340 Dart Swinger and it punched far above its weight class in an era when brute force and size mattered in street wars.
CLICK HERE to Like us on Facebook
CLICK HERE to Follow us on Twitter
CLICK HERE to Follow us on Pinterest
Please re-post this if you like this article.