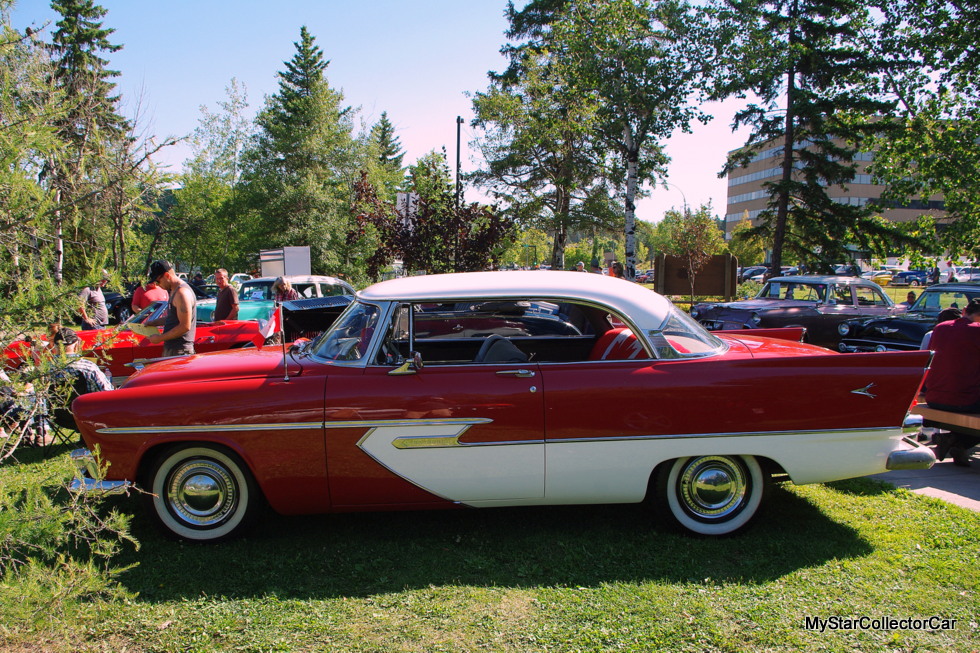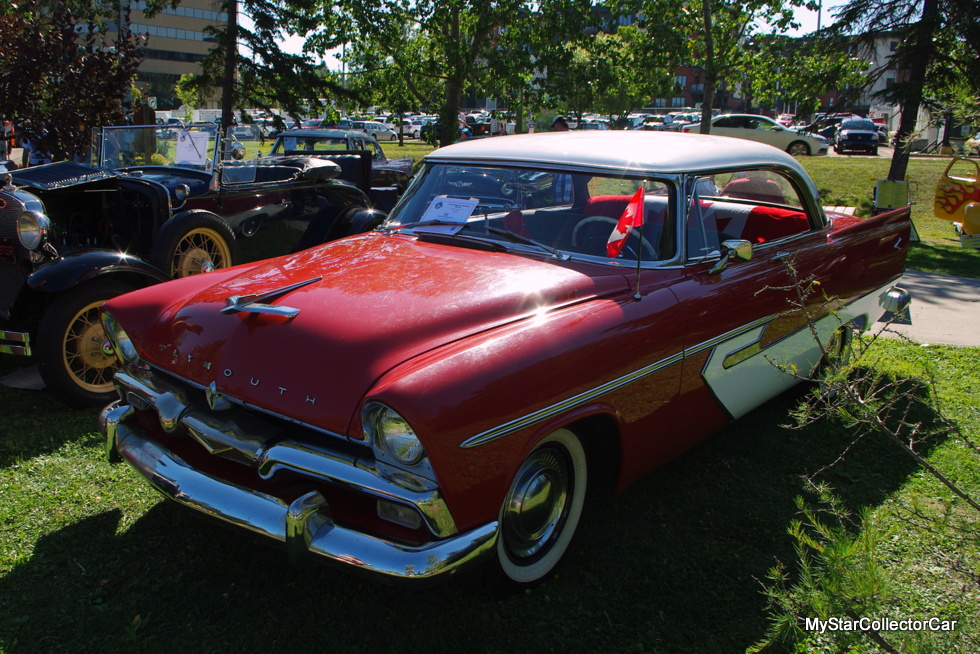 There were fewer options available in the 50s when you hit a dealer's showroom plus people were less frivolous so extra features were well thought out.
Someone may have wanted power steering back in the 50s because full-sized cars were monsters but power windows were a step too far.
This '56 Plymouth Belvedere two-door hardtop had a very strange mix of options because what was missing was more interesting than what was there.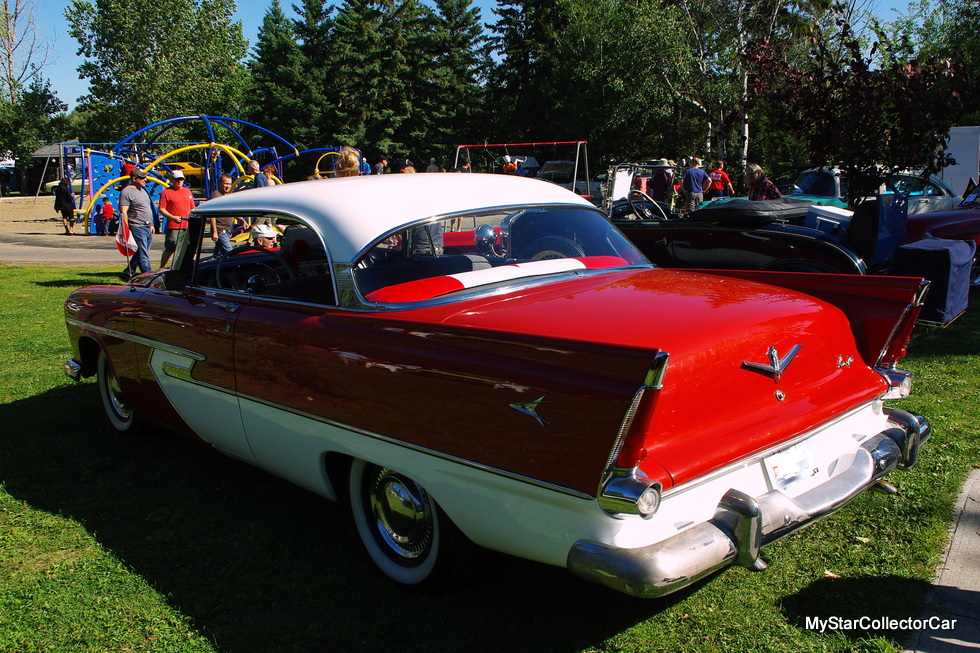 Denis Bourdon is the proud owner of this classic Forward Look Mopar. He's owned it for over twenty years when the last owner bought it from an estate and sold it after five years. Denis thinks it came from Spokane originally before it crossed the border into Canada. He was drawn to the car for a standard reason—his dad "owned something similar".
This Belvey was at a project in waiting stage when Denis bought it so he did an assessment of the car before the plan began. Denis saw some issues with one of the front fenders and the rockers so he fixed the rockers and used a 1955 Plymouth fender to replace the rusty original.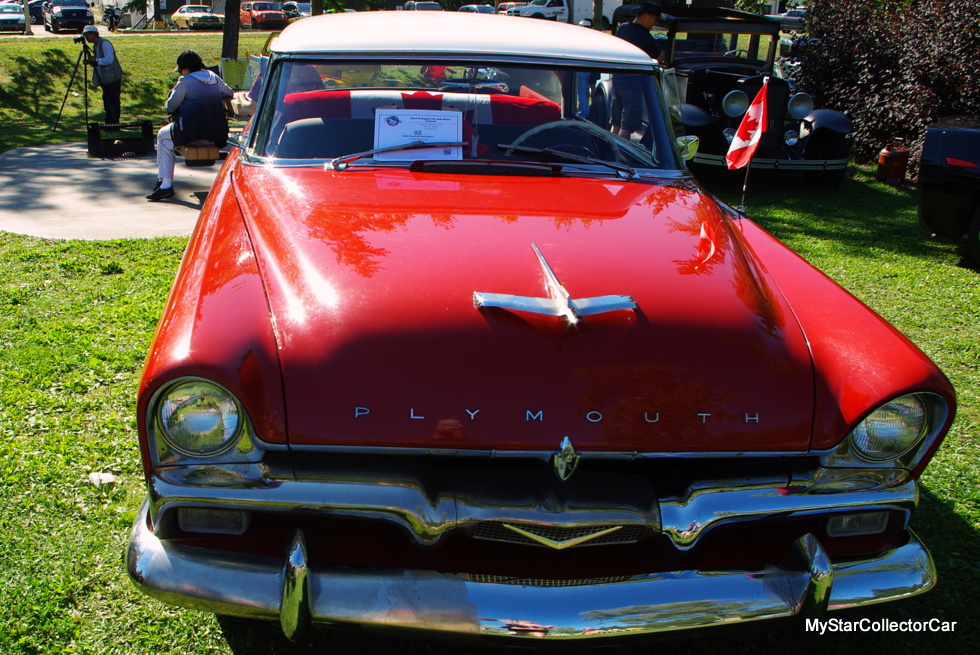 Denis worked on the mechanical side of the Plymouth and took care of the leaks. He got lucky with the transmission when he traced a leak to a part—he "talked to a guy about the problem and the guys said you need this part and he had it on the shelf". Denis said the guy "didn't even know why he kept it—he just knew it would come in handy someday".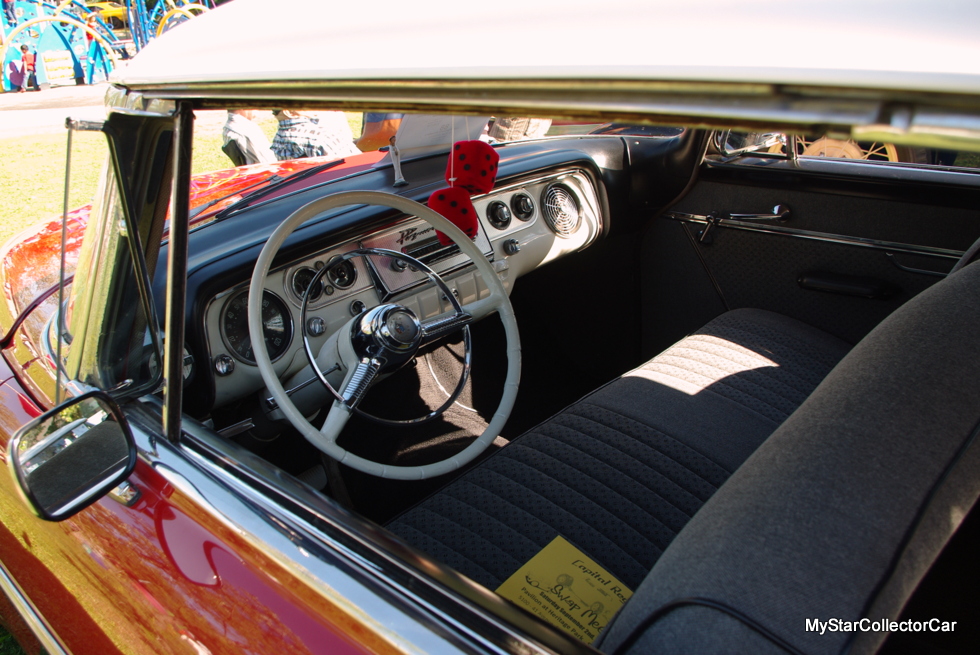 Denis spent about three years on the project and since then he's simply had fun with his '56 Plymouth.  He said it "gets pushed at 65 miles per hour" so he runs it a little slower on the road. The 277 cubic inch V-8 has enough power but Denis thinks the rear end and the 2-speed Powerflite automatic are limiting factors. The single master cylinder brake system also makes Denis more subdued in today's traffic.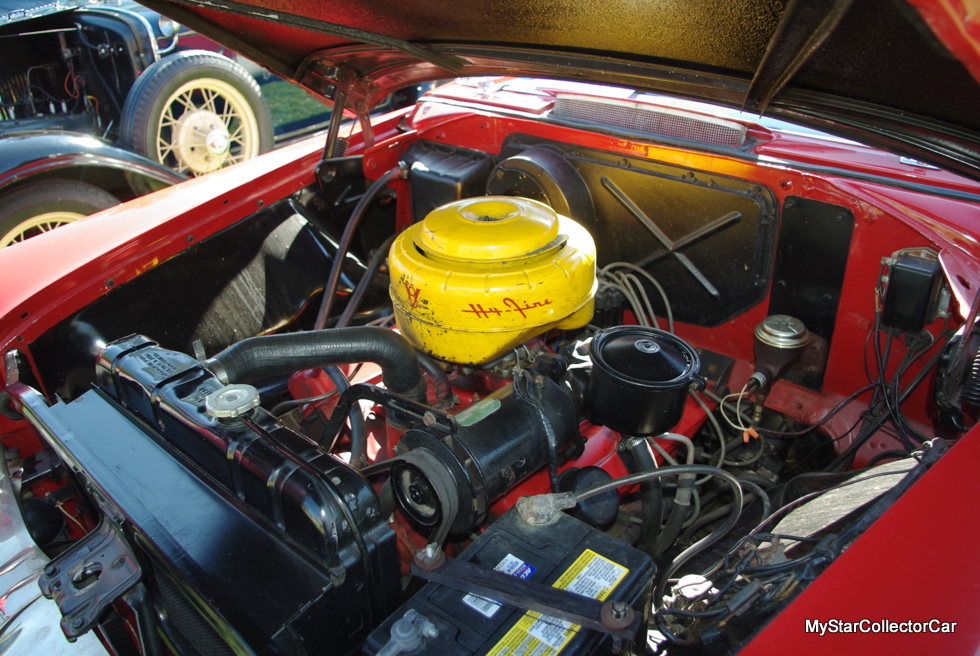 He likes the feel of the Belvedere on the road and said it "tracks down the road" well but he did add radials to give him more of an advantage in the handling department.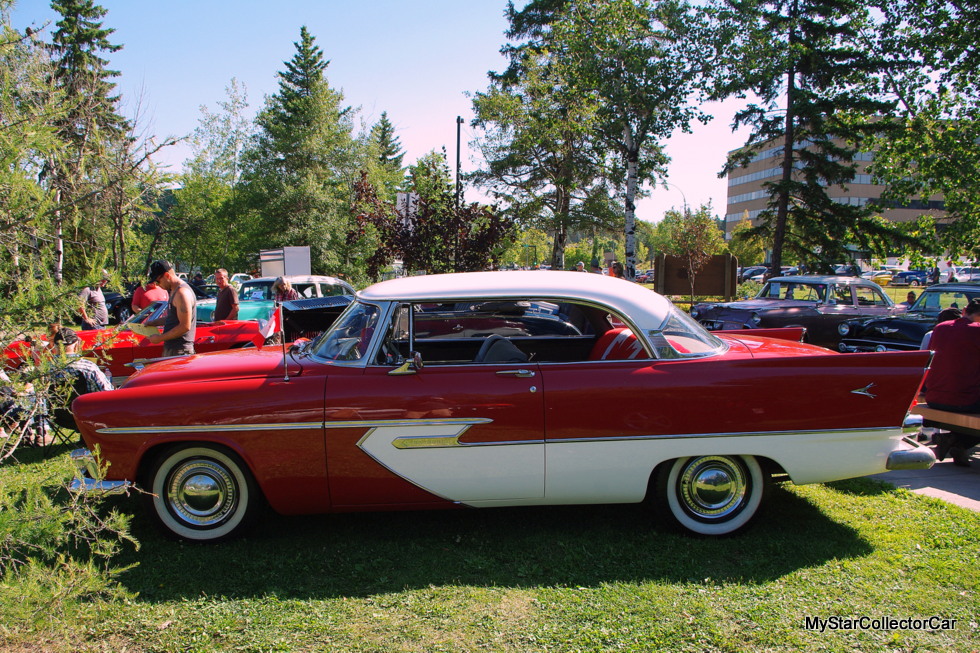 The car was painted about twenty years ago and it retains a nice finish because this Plymouth has never seen winter weather since it was redone. Denis has this '56 Belvedere at a nice cosmetic level and he wants to protect his beloved fin car.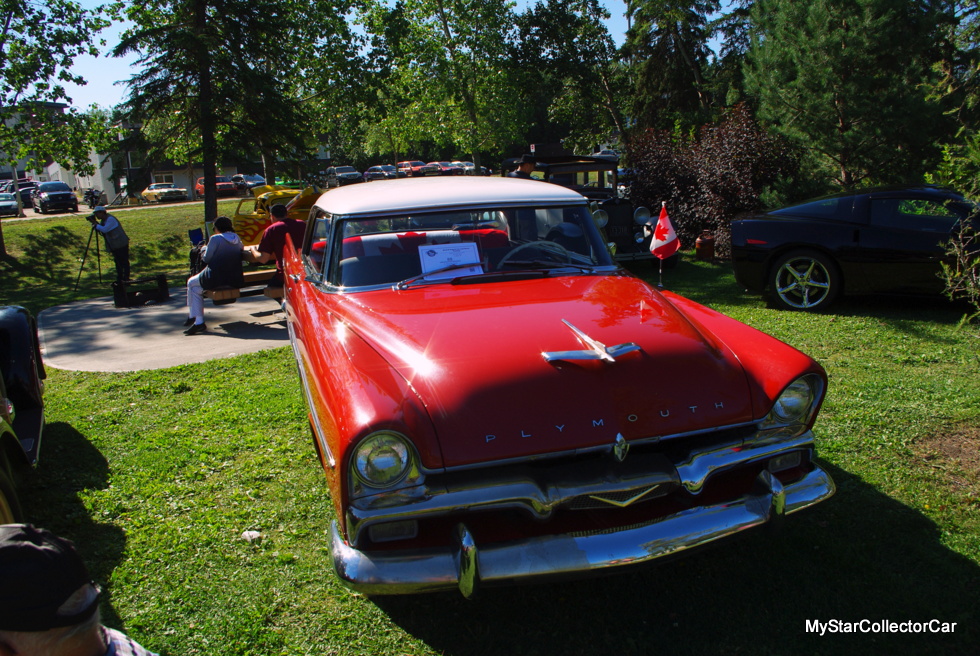 Denis is a little mystified by the option list on his Plymouth because it has power steering (pump spins off the generator) and power seats but no radio. The power seats are a rare option but a radio wasn't so this may have been a dealer ordered car designed to sit on the lot as a lower cost car with a few options.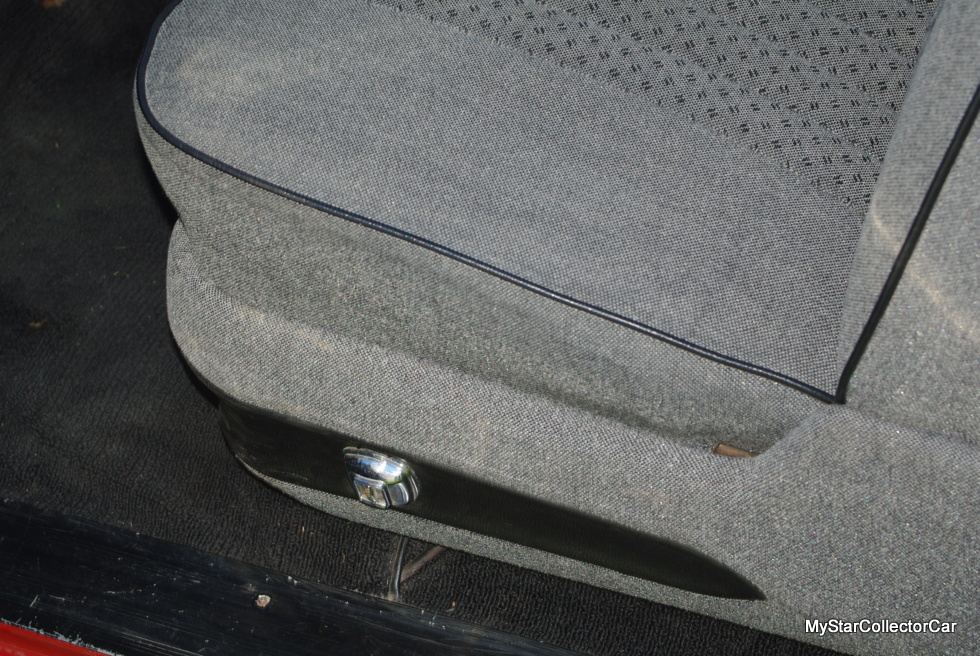 A 50s fin car like a '56 Plymouth generates a great deal of curiosity because these cars are extremely rare in today's world. Denis likes "the looks people give it" when they see his Belvedere. He said he gets one of two reactions—they either love it because someone they knew owned one or they hate it and call it "the worst car they ever bought".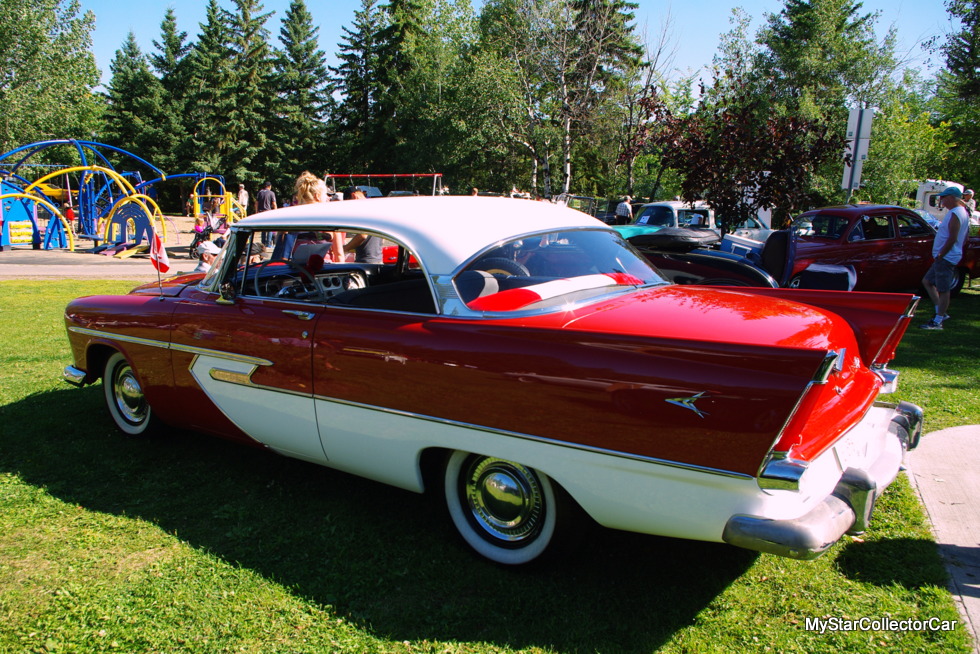 Denis is definitely in the first category.
Jerry Sutherland
CLICK HERE to Like us on Facebook
CLICK HERE to Follow us on Twitter
CLICK HERE to Follow us on Pinterest