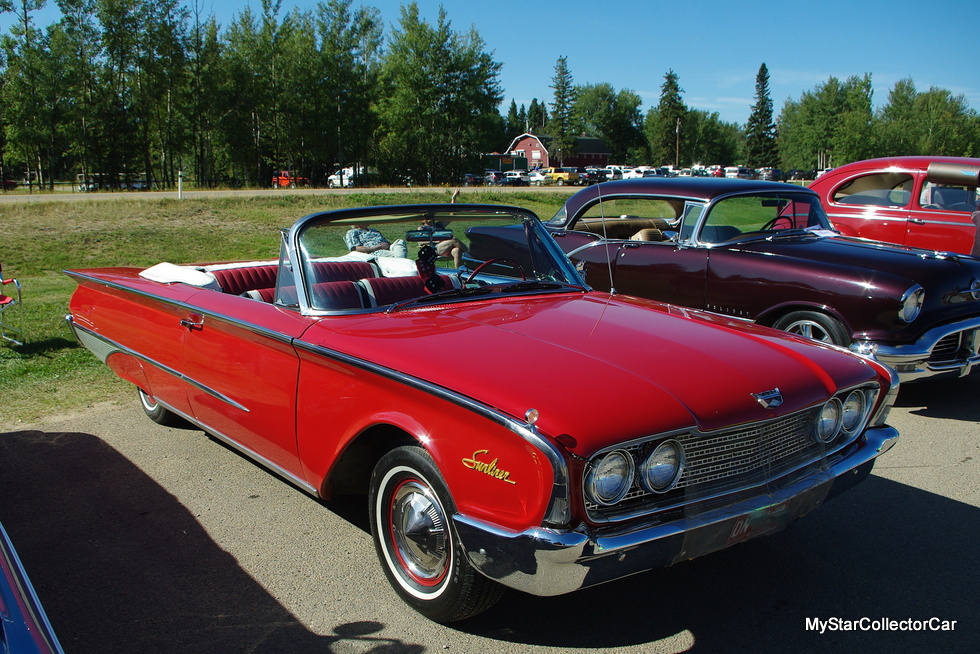 Most car projects are well-planned for a very simple reason—they have to be because they're labor intensive.
That's one of many reasons body shops won't touch them but they do have an upside.
They're a great 'make work' when the shop has a slow period and there are guys standing around instead of being productive.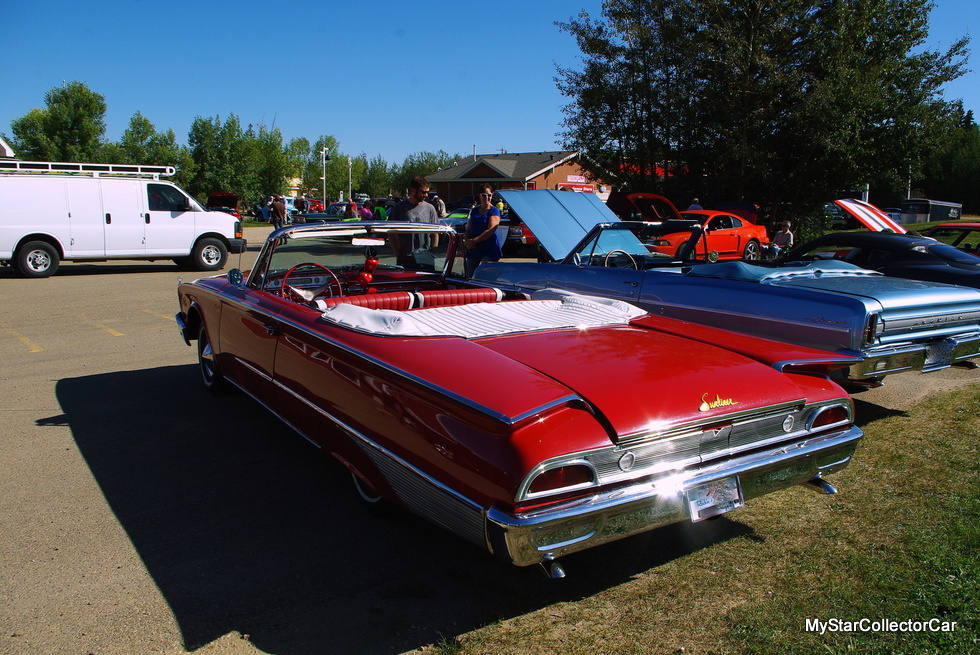 This incredible 1960 Ford Sunliner convertible is the net result of a make work project at a body shop. Robert Simpson is the current owner of this classic and he is well aware of just how well done his Ford convertible was because it stands the test of time.
The Sunliner was done twenty seven years ago and it still looks like a show winner.  Robert said there is "no rust anywhere—it's still that nice and there's no evidence of collision damage".
Robert actually wanted a 1960 Ford Starliner two-door hardtop because he's always been a huge fan "of the lines on the car".  He explained it this way: "Every guy has a list of cars in their head and this one was definitely on that list, I wanted a hardtop but didn't get it". Door number two was this convertible and no serious car guy would argue against Robert's 2nd choice.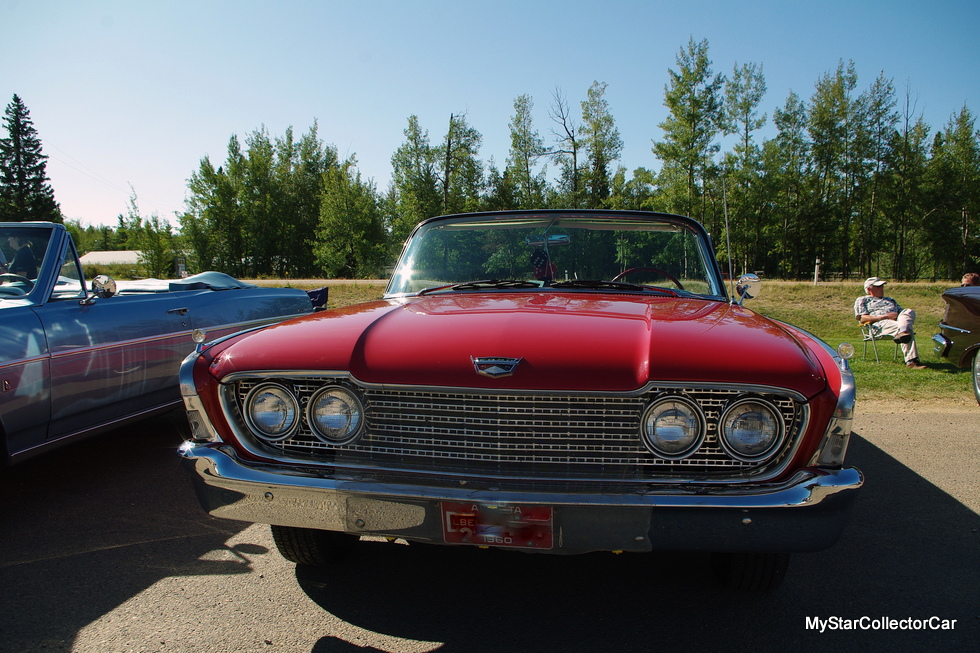 Robert added you can find "more '61 and '63 Fords but these '60 Fords are a lot harder to find". The search was worth it because these cars are so rare Robert's car was mobbed at the car show.

This is a 352 cubic inch car and it handles the road with ease. Robert believes the car has a 2:91 gear at the back so it was built for the freeway and he runs it about 70-75 miles per hour.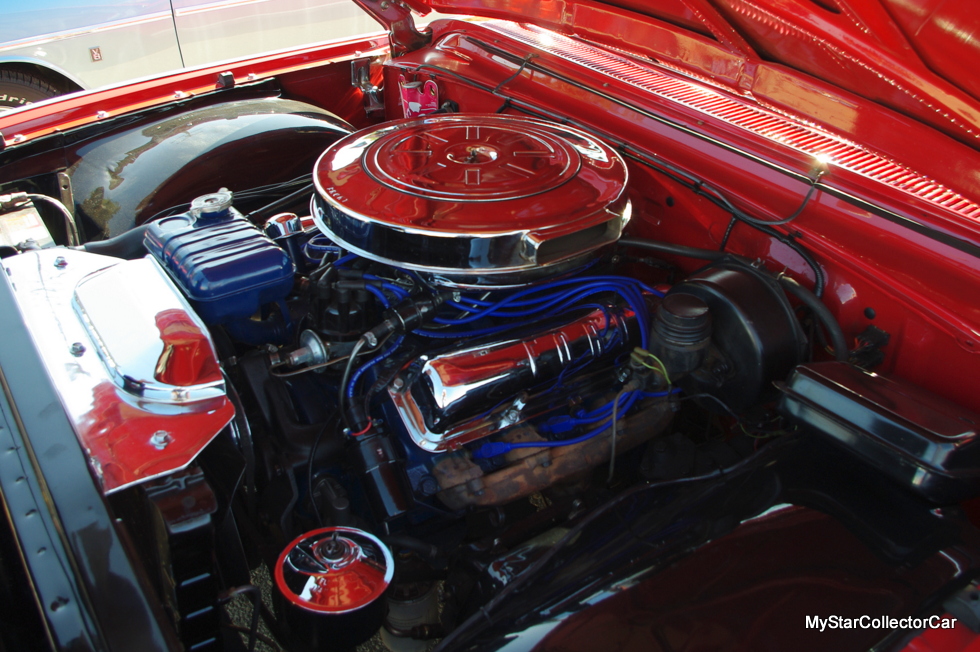 The gas mileage doesn't suffer at those speeds because Robert reported it gets about 19 miles per gallon. He said it's "really got torque, you can spin the wheels but it really lifts when you hit the gas".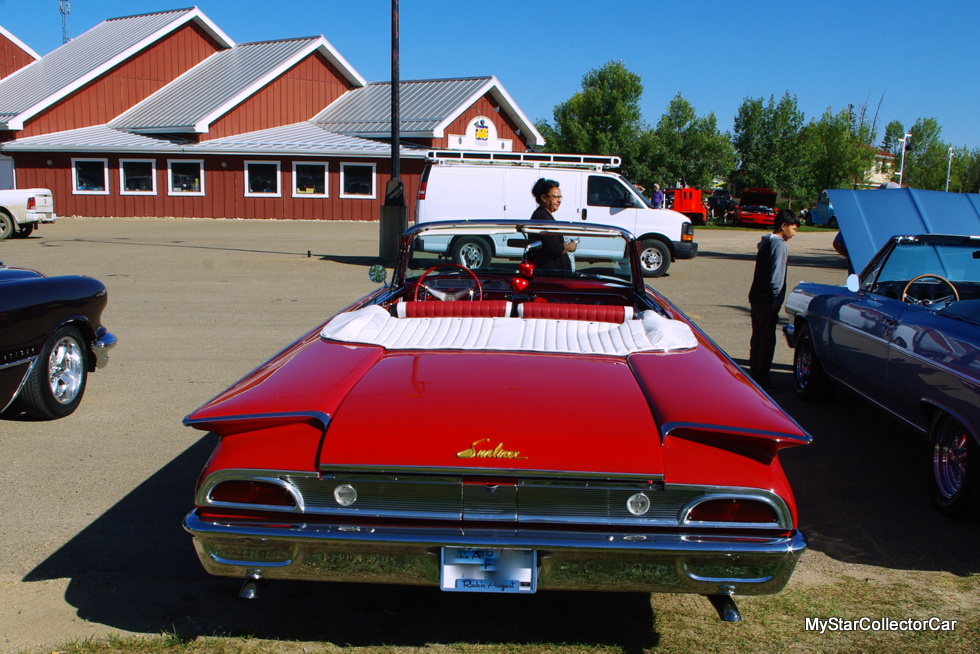 Robert isn't a top down guy on the highway even though he admits it's "quieter with the roof down and the windows rolled up". He definitely puts the top down when he's at a show or on city roads and that's a good thing because Robert has found he's "driving the car more than ever". He said his Sunliner, "floats on the road, it has a soft ride, very comfortable".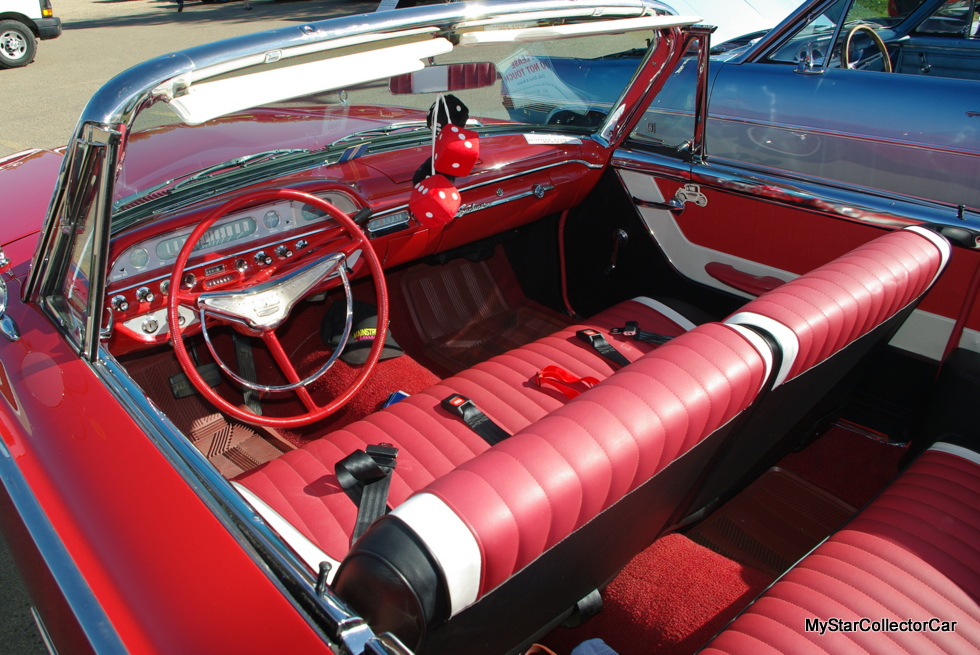 Robert is a detail guy and one of the details is the stock side of this car. He believes in originality and the Sunliner reflects his philosophy. He's reluctant to make the switch to disc brakes even though it makes sense in today's insane traffic patterns because it "wouldn't be stock anymore".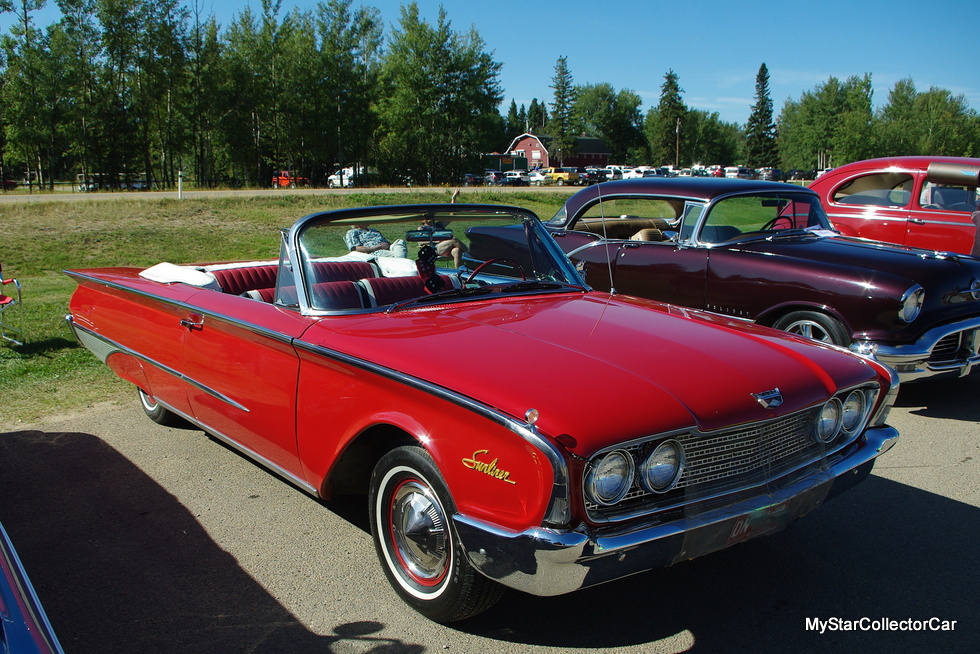 The same logic applies to the radio—Robert called it "an old tube Johnny Cash AM radio". He's toying with the idea of retrofitting the old radio so it will handle AM/FM and Bluetooth settings but externally it will look stock. He's still not 100% convinced on the modification, but regardless of the outcome Robert's car will still look factory correct.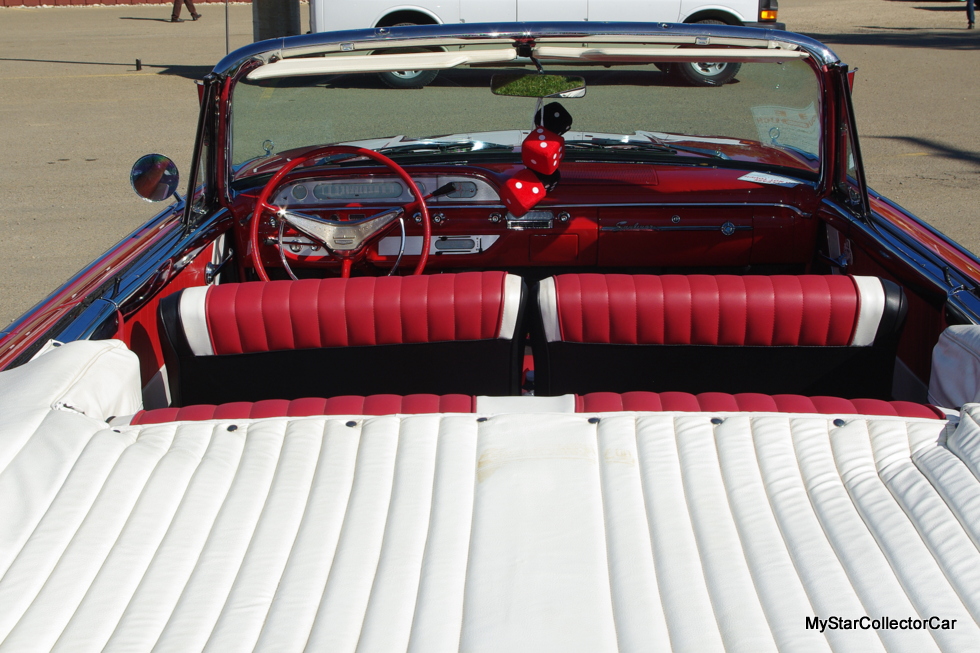 There's a lesson in Robert's '60 Ford Sunliner story: "Make work projects that aren't government funded are a great thing".
By: Jerry Sutherland
Jerry Sutherland is a veteran automotive writer with a primary focus on the collector car hobby. His work has been published in many outlets and publications, including the National Post, Calgary Herald, Edmonton Journal, Ottawa Citizen, Montreal Gazette, Saskatoon StarPhoenix, Regina Leader-Post,  Vancouver Sun and The Truth About Cars. He is also a regular contributor to Auto Roundup Publications.
CLICK HERE to Like us on Facebook
CLICK HERE to Follow us on Twitter
CLICK HERE to Follow us on Pinterest
Please re-post this if you like this article.