VW vans are largely associated with children of the 60s who owned them for magical mystery tours to Woodstock and other psychedelic destinations during the Age of Aquarius.
The 60s image has given these vehicles a certain cachet in the 21st century and now they enjoy stardom as a serious investment vehicle.
I spotted a 1956 VW microbus at a show and it brought back some personal memories for me.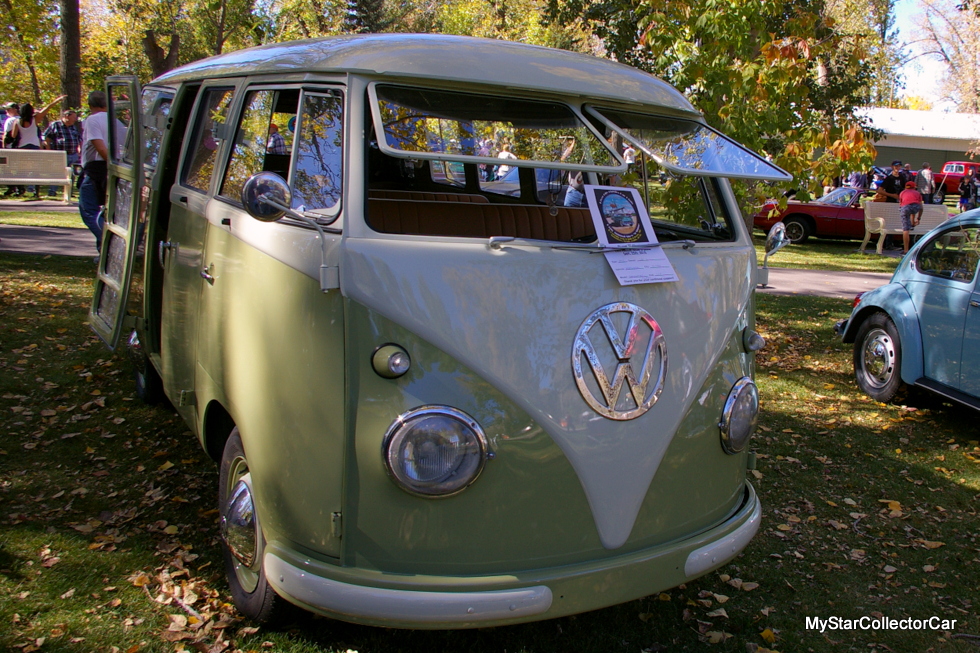 I was too young to be a flower child in the 60s and had little interest in the concept, but I was a high school kid in the early 70s who needed a set of wheels.
I had just blown up the engine in my first vehicle, but I had already tasted the freedom of owning a car and I was unwilling to give up that teenage dream.

So I bought a 1960 VW van for under a hundred bucks and got back my freedom to hit the open road. My VW van was a slow-moving slug but it served its purpose in a minimalist kind of way as a teenage party wagon.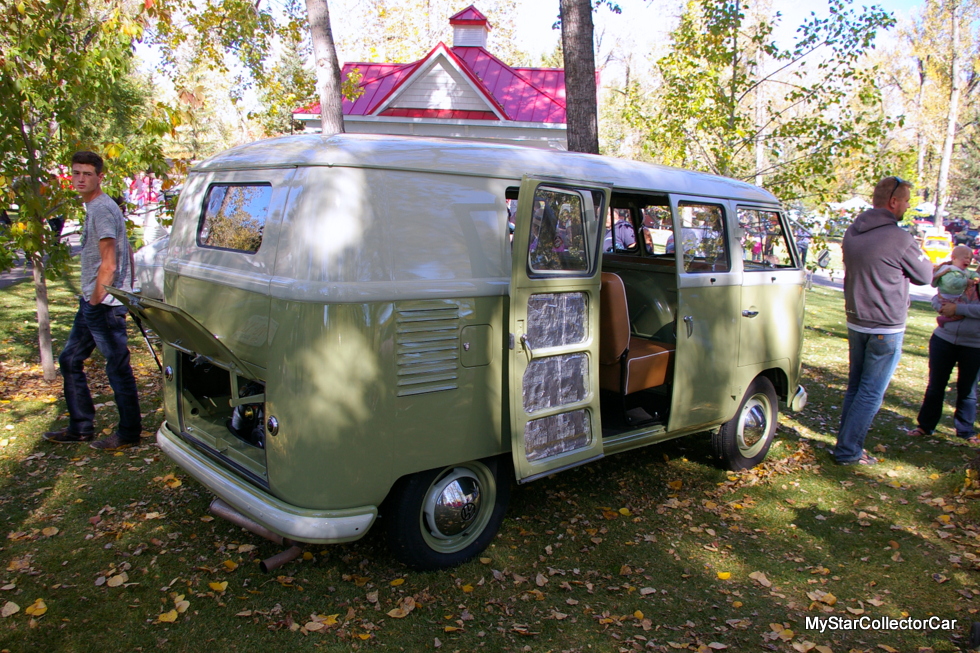 Eventually it nickled and dimed its way out of my life and I moved on to my next vehicle. However, I have always carried a torch for these iconic German vehicles so the sight of a '56 VW van with an identical two tone paint job to my VW grabbed my attention.
Owner Oak Loyer is too young to remember the 60s- or the early 70s for that matter- but he is a big fan of the legendary first generation Volkswagen microbus. Oak's answer to the question of why he owned a VW van was pretty basic: "I just liked the look of it'".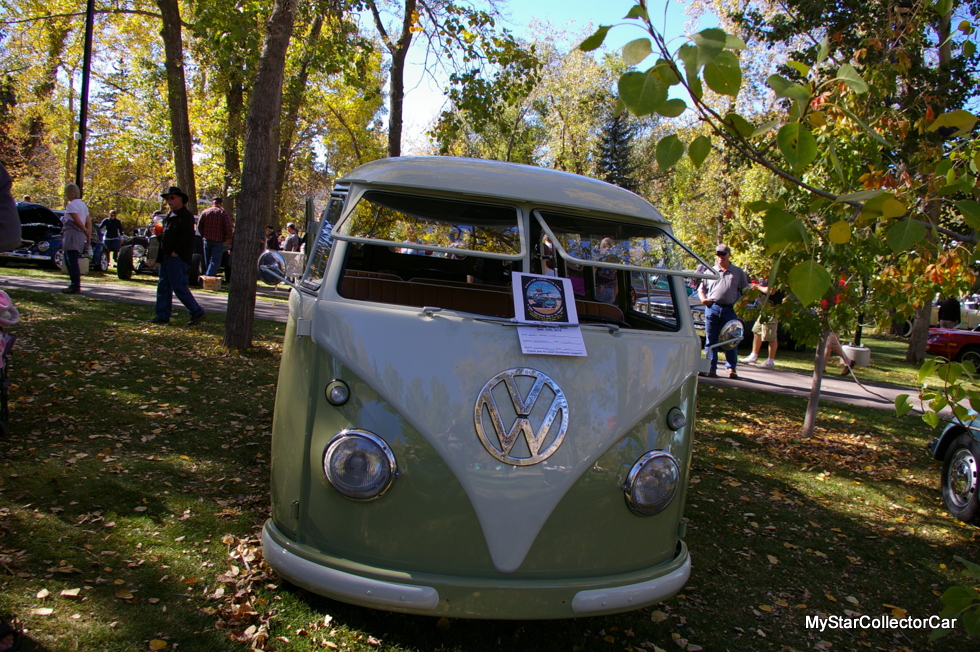 Oak actually bought the VW about 16 years ago and committed a car guy cardinal sin when he stripped the van down without a solid game plan to put it back together again. The result was a giant metal jig saw puzzle that ended up in storage for over a decade.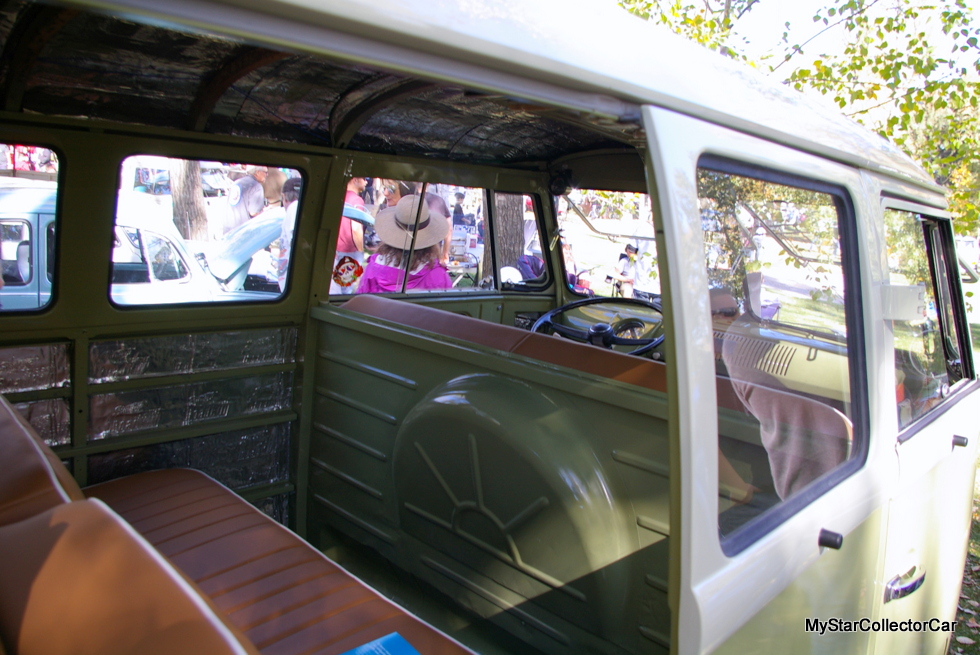 Oak restored the van over the past few years and managed to get the VW back on the road in 2016. He met a local group of like-minded Volkswagen enthusiasts and tapped into their expertise during the restoration phase.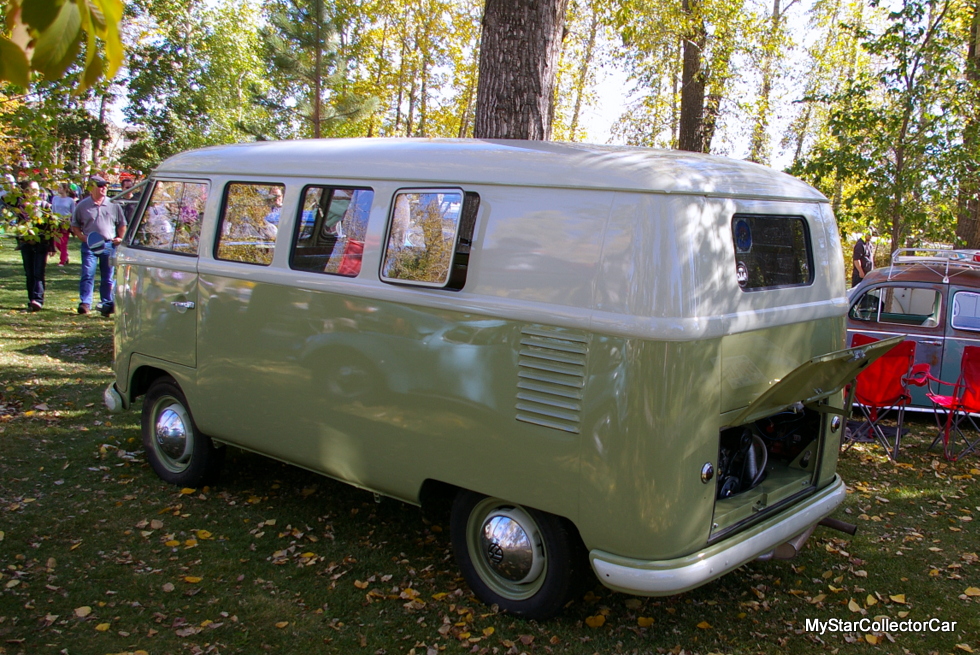 One fellow VW owner was an invaluable source of information and guided Oak through the process. Oak's new friend is an expert in vintage VW vans and was able to help him rebuild the disassembled puzzle presented by Oak's car guy misadventure during his younger years.
The VW microbus now has a beefed-up engine that produces about 60 horses in Oak's estimate. A 60-horsepower engine may seem tame by 21st century standards but this VW only had a 36-horsepower engine when it left its German factory.
The vans are actually pretty light, so 60 horses provides a big boost in performance for Oak's microbus. Oak is now able to maintain a very respectable pace on the highway behind the wheel of his retro bus.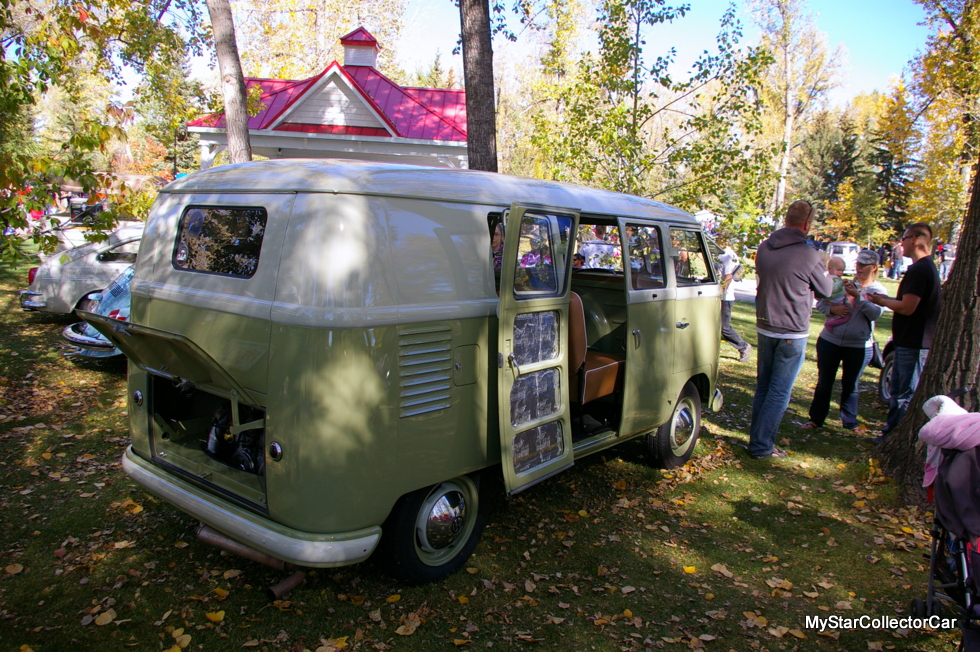 2016 was the first summer for Oak and his 1956 VW van. He expects to log plenty of miles behind the wheel in the upcoming summer months.
Maybe Oak will drive his quintessential hippy van to San Francisco to celebrate the 50th anniversary of the Summer of Love.
Jim Sutherland
CLICK HERE to Like us on Facebook
CLICK HERE to Follow us on Twitter
CLICK HERE to Follow us on Pinterest
Please re-post this if you like this article.