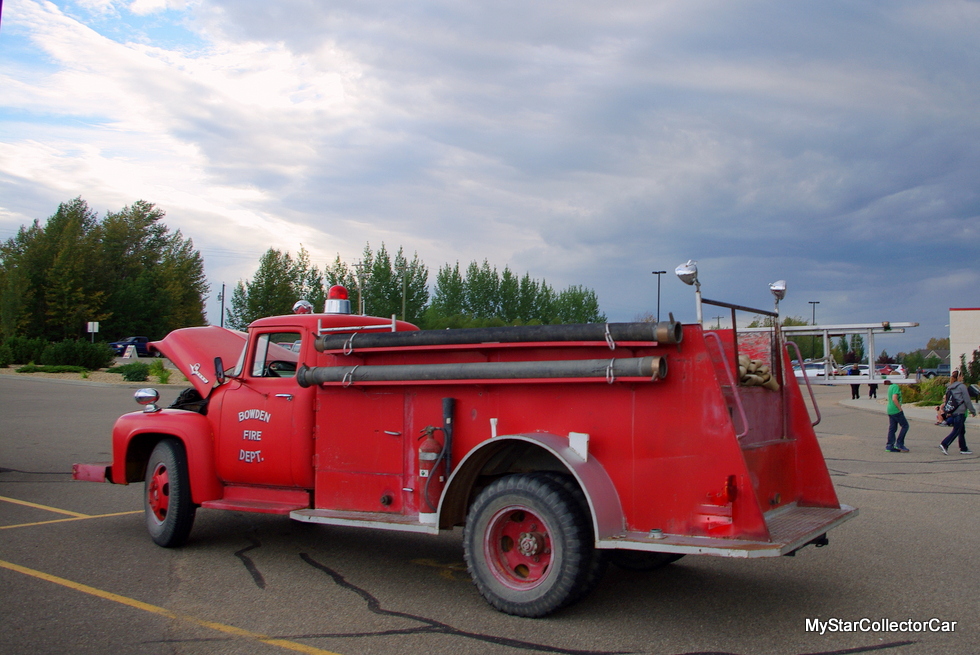 Hank Van Erp was born in Bowden, Alberta.
Bowden is a small town of about 1200 people where everybody knows everybody and news travels faster than the town's old fire truck on its way to a fire.
Hank was very familiar with the 1956 Ford F-600 because both of them have spent their entire life in Bowden.
The fire truck was built in Ontario and driven thousands of miles west to its current home in Bowden 61 years ago.

The F-600 only has 5140 miles on the odometer after all these years and most of them came from the cross-country trip to its new home. The truck was only a cab and chassis during its maiden voyage from the factory and was fitted as a pumper truck so it could report for duty with the Bowden Fire Department.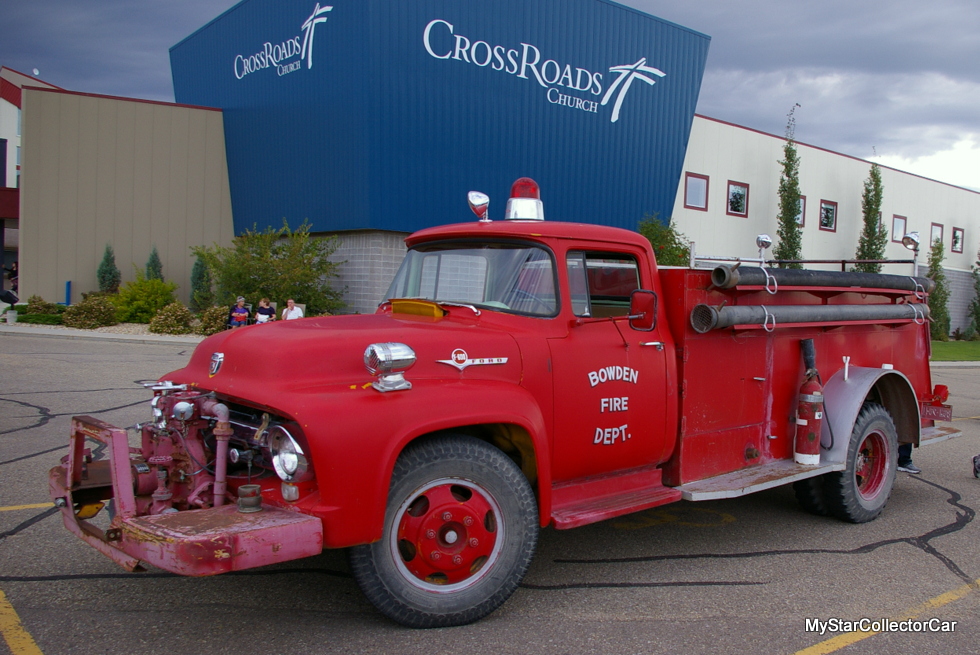 Hank was well aware of the truck as a kid because many of us were fascinated with fire engines when we were kids. However, Hank took his fascination to the next level as an adult and became a member of the Bowden Fire Department as a volunteer firefighter.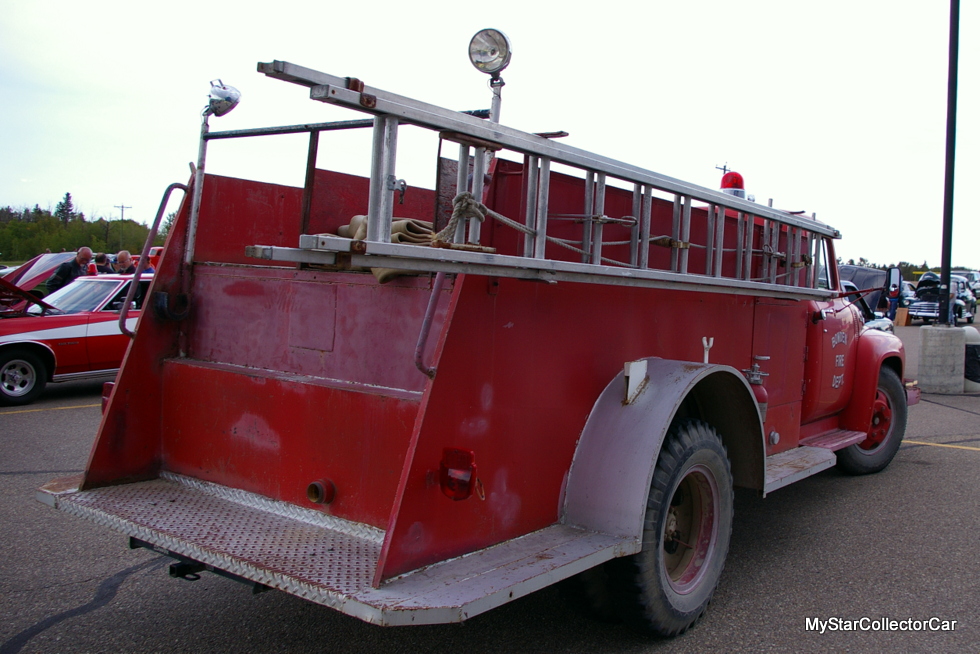 He served as a firefighter for 17 years and drove the F-600 on the job. Eventually the fire truck was retired out of active service and Hank became its new owner about 5 years ago.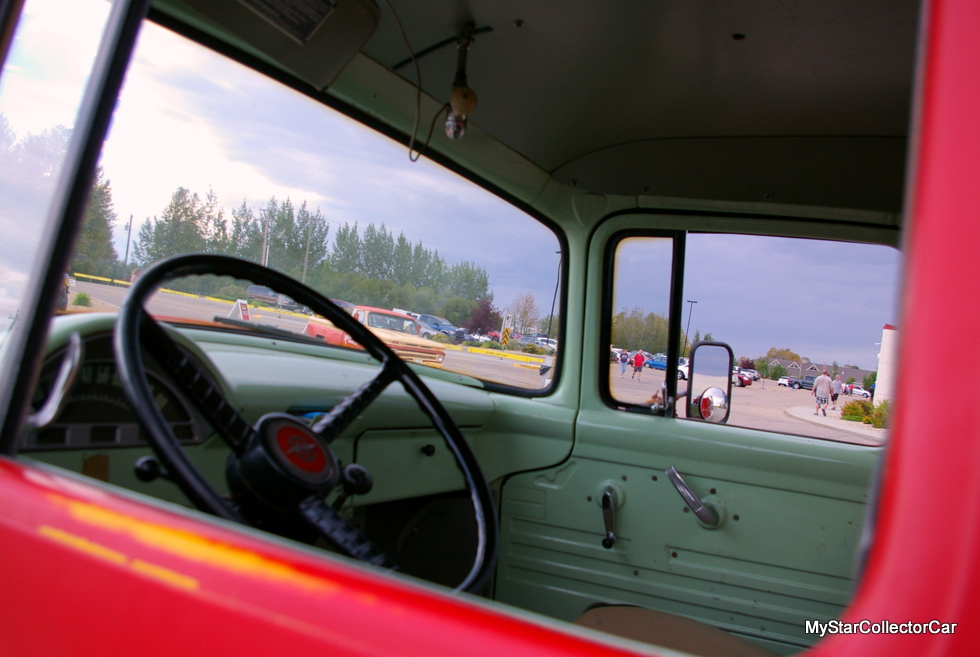 The fire truck retains its original equipment, including its emergency lights and old school siren. The fire truck's original decals are still on the door and little has changed on the F-600 since it was an active duty truck, although the pump on the front end is now seized up from lack of use.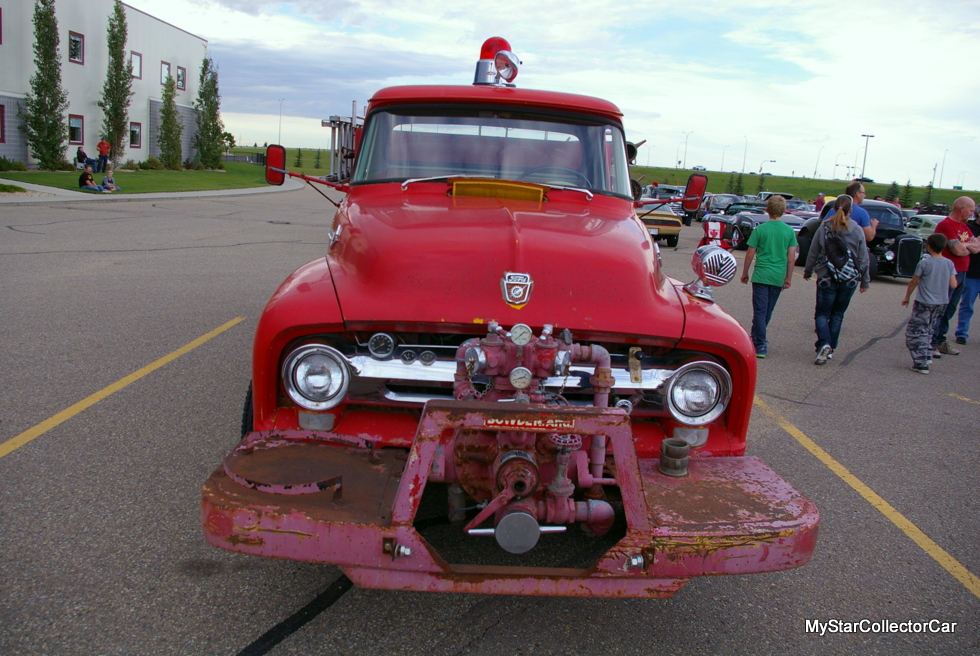 The pump was specially designed for the fire truck and runs off a PTO drive shaft that forced the builders to move the radiator up so the drive shaft could connect with the pump.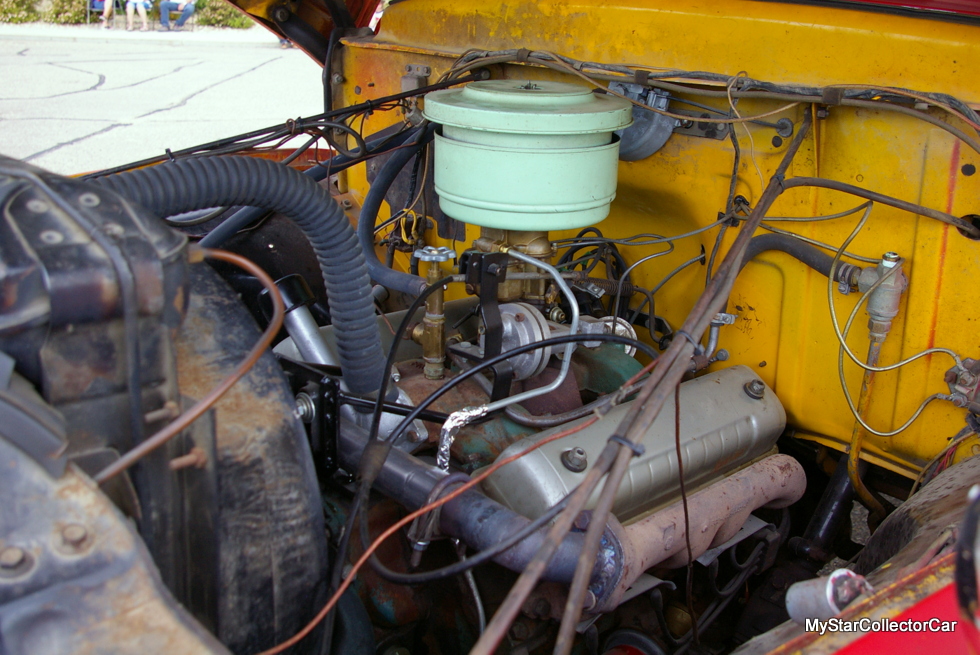 Hank uses the truck for occasional excursions to special events and car shows. We can confirm Hank's 61-year-old pumper truck draws plenty of attention from all generations of car guys at shows.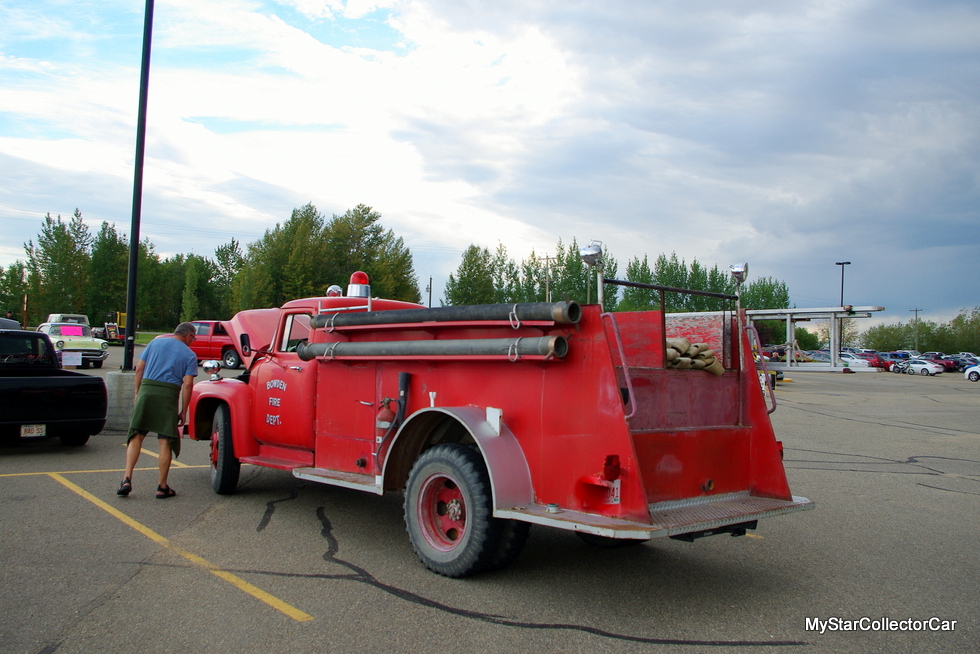 The truck was not built for speed and Hank said it is comfortable at about 40 mph (68 km/h) on the highway. It took Hank and his son about an hour on a secondary highway to drive to the show where we interviewed him.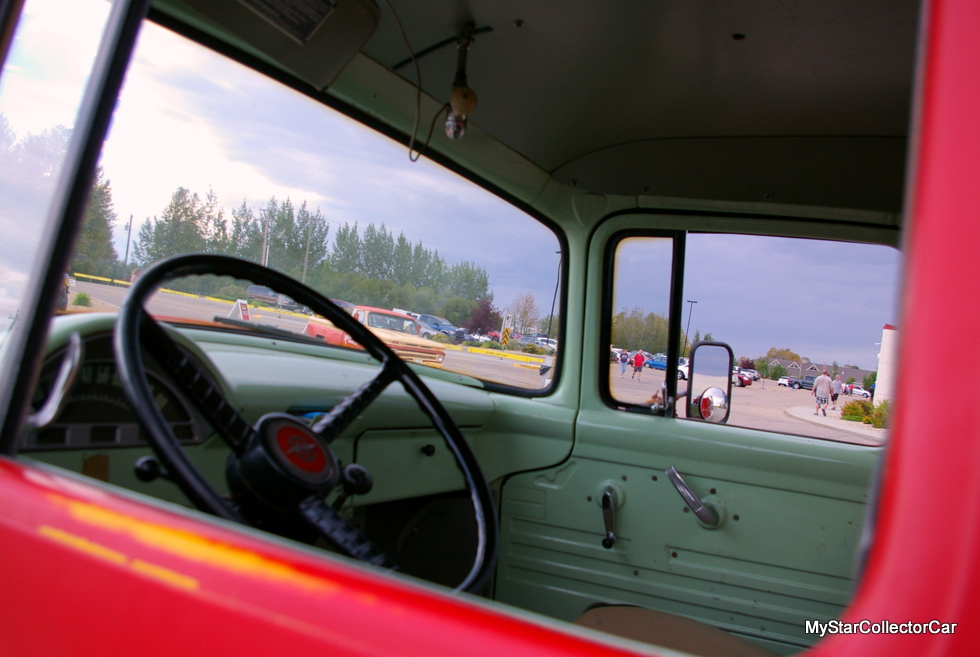 The trip takes half that time on the freeway in a vehicle built for highway speeds. However, the journey is a trip down memory lane for Hank every time he gets behind the wheel and drives it. For him, it is not how fast he gets there–it is how he gets there–and there is no cooler way to get there than a vintage fire truck from his home town.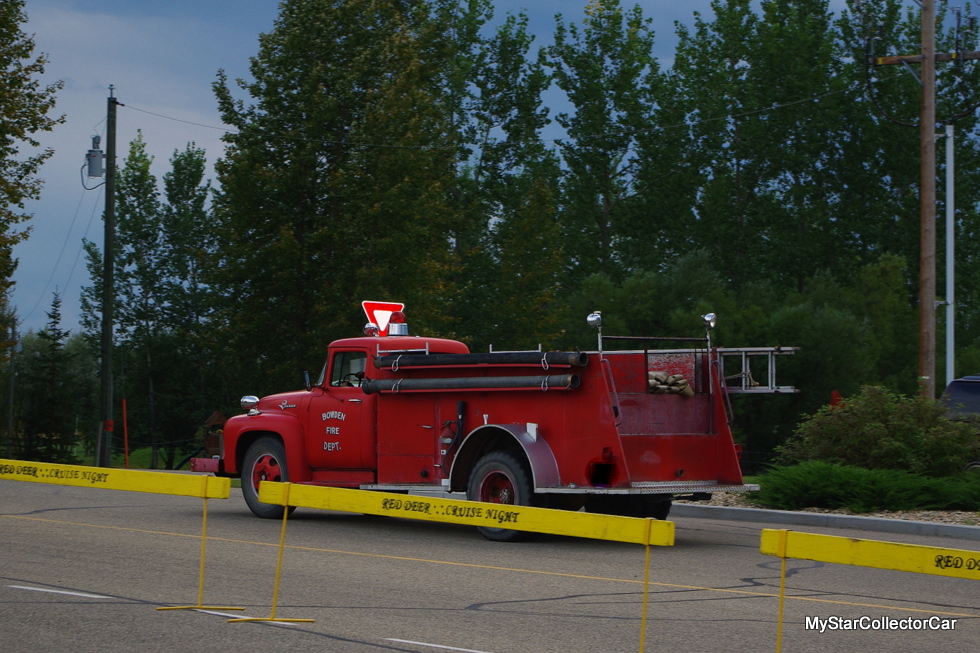 The experience is definitely not lost on Hank's young son because he gets as big a kick out of the fire truck as his father.
We predict this very cool 1956 Ford F-600 Fire truck will be in Bowden and the Van Erp family for a very long time.
Jim Sutherland
CLICK HERE to Like us on Facebook
CLICK HERE to Follow us on Twitter
CLICK HERE to Follow us on Pinterest
Please re-post if you enjoyed this feature.

Thank you