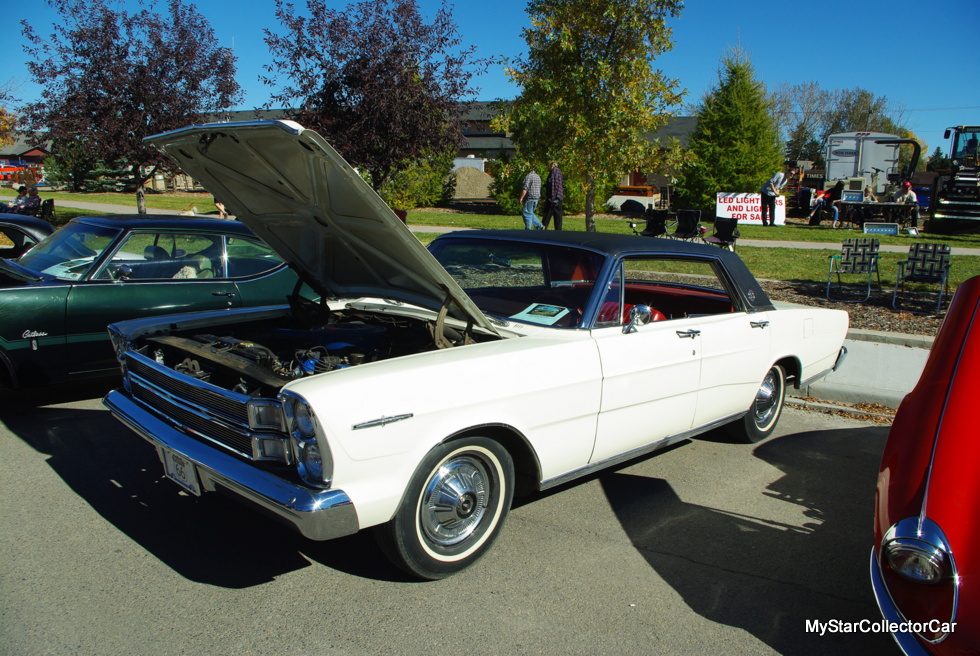 The "bought new and still in the family" car story is an easy one to write.
Cars are disposable by design so the chances are slim that a car ordered and purchased new 51 years ago would still be in the same family.
This is definitely one of those stories.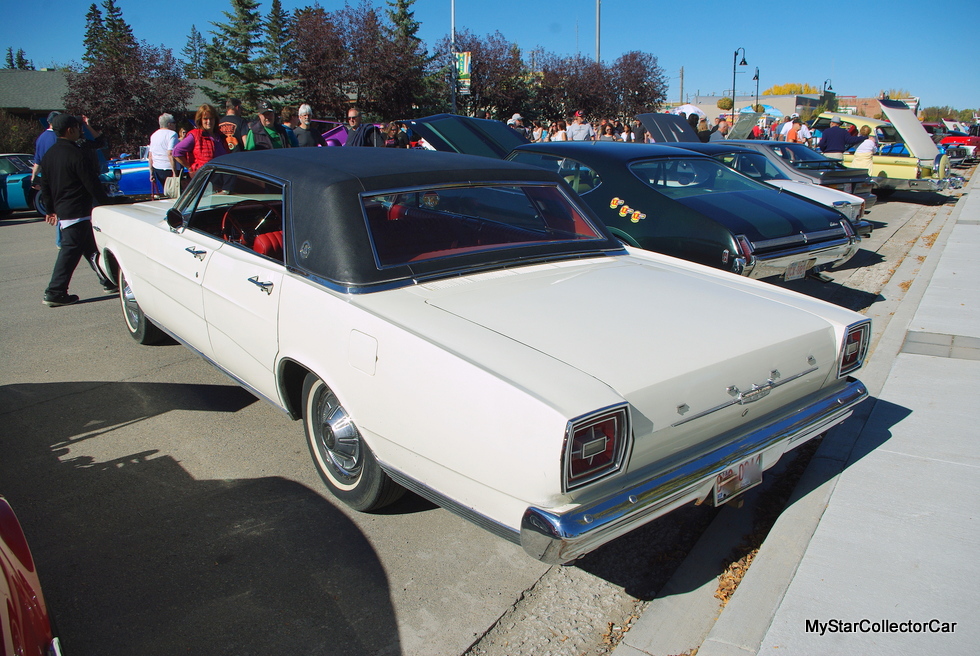 Bill Eagles was there when his uncle ordered a brand new 1966 Ford LTD from a local Ford dealer. He was there two months later when his uncle took delivery of his high-end ride so his attachment to the car was immediate and permanent.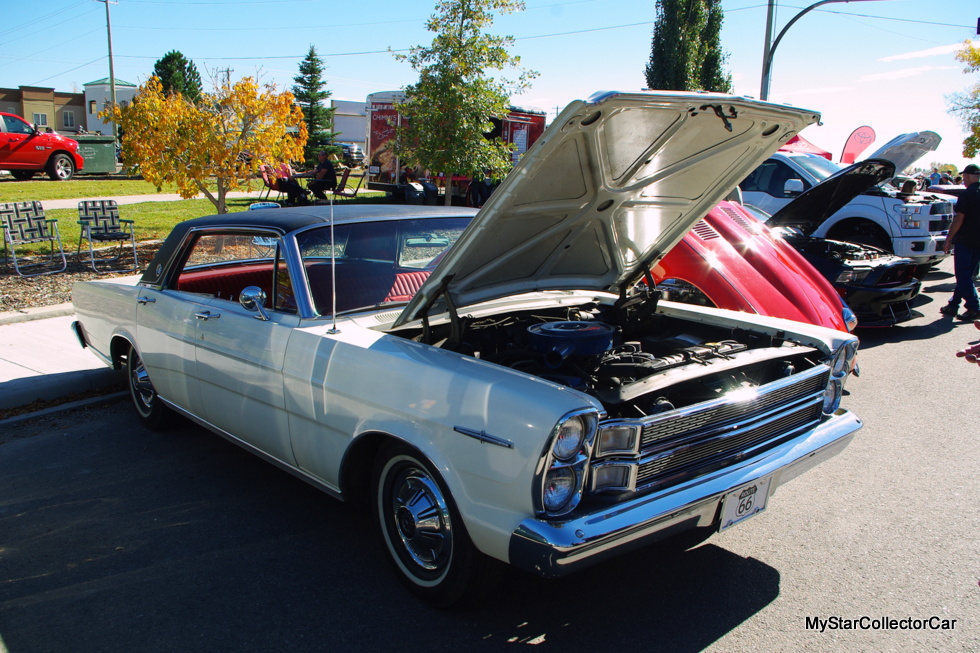 Bill believes his uncle stored the car away in the early 70s so that explains its survivor status decades later. The car was in a metal building so Bill explained how "the roof sweated a little so you can see the discoloration on the paint" but overall the big Galaxie is a well-preserved, 89,000-mile original.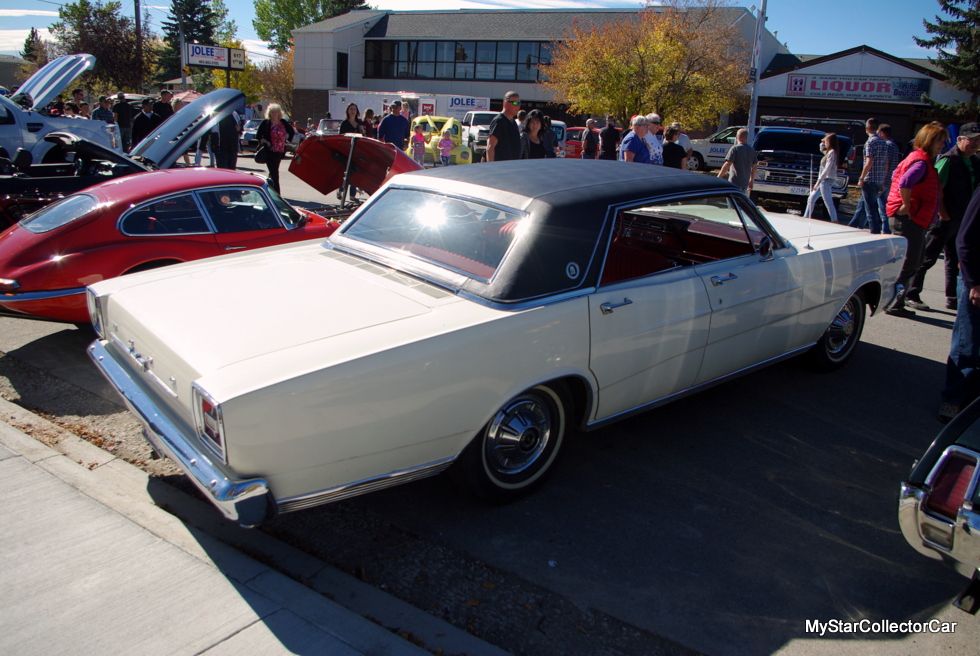 Bill took a big interest in the car when his uncle "decided he wanted to sell it". Bill said: "I didn't know if I really wanted it but I bought it to keep it in the family".

He was well aware of the car's history because Bill knew his uncle really well. Bill's uncle was a fire chief and he was the kind of guy who liked to "get everything" in a car so the top of the line LTD suited his philosophy.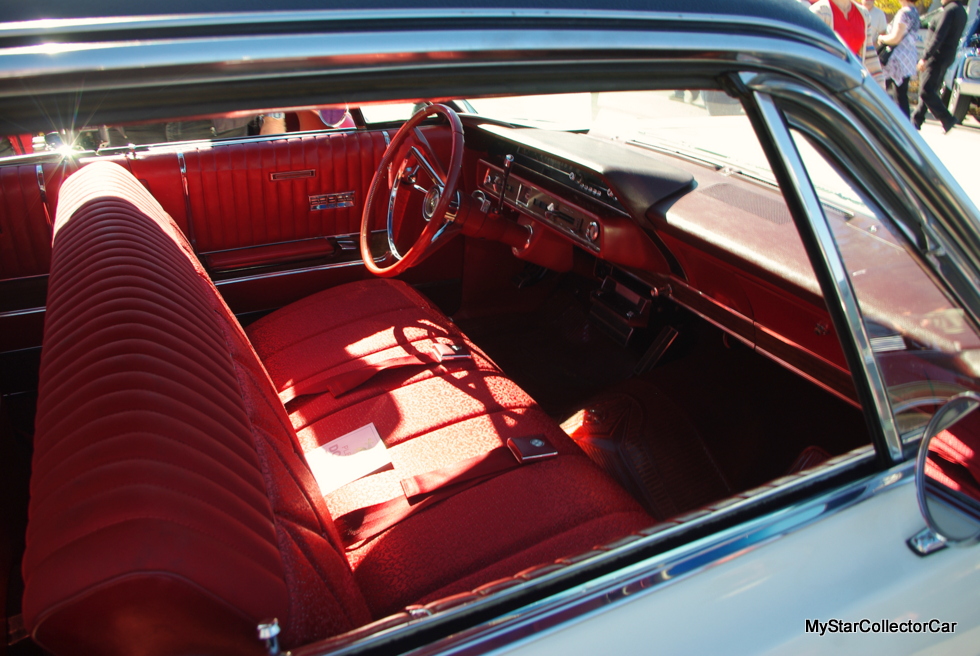 Bill stuck to a basic concept—keep this survivor '66 original but there were a few issues. He had to replace the exhaust system because "it was rotted away" so he put a new exhaust system on the LTD. The muffler guy was convinced "that car had to have dual exhausts" so there was a slight change in direction from the factory system.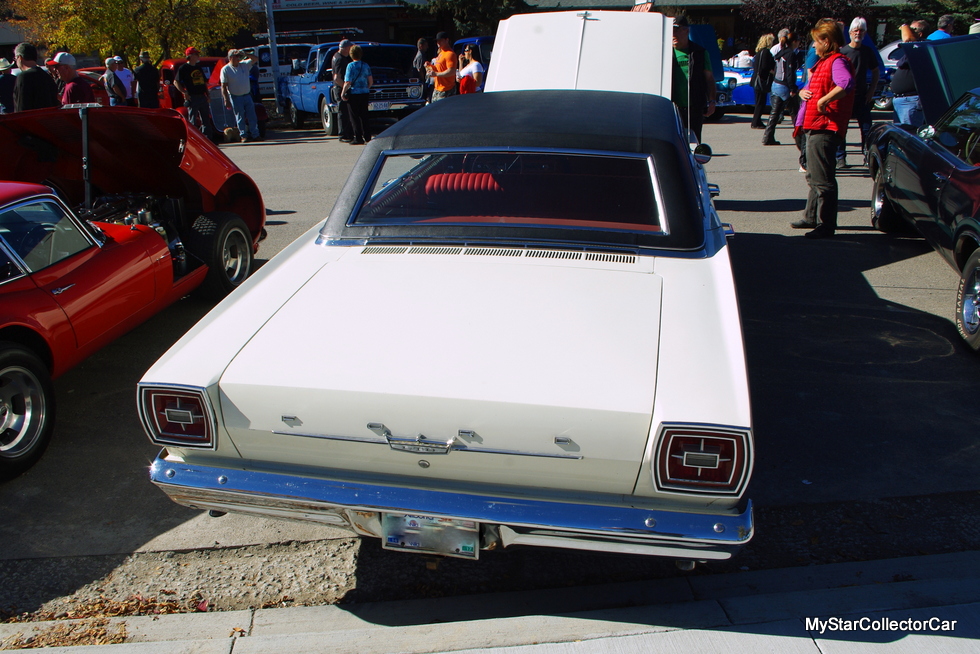 The 390 cubic inch two-barrel engine still looks good and performs even better thanks to a tuneup and some carb work (twice). The first mechanic was a younger guy who was vaguely familiar with carburetors so he didn't quite get it right. The second guy was older and far more versed in the art of the carb so he rebuilt it properly.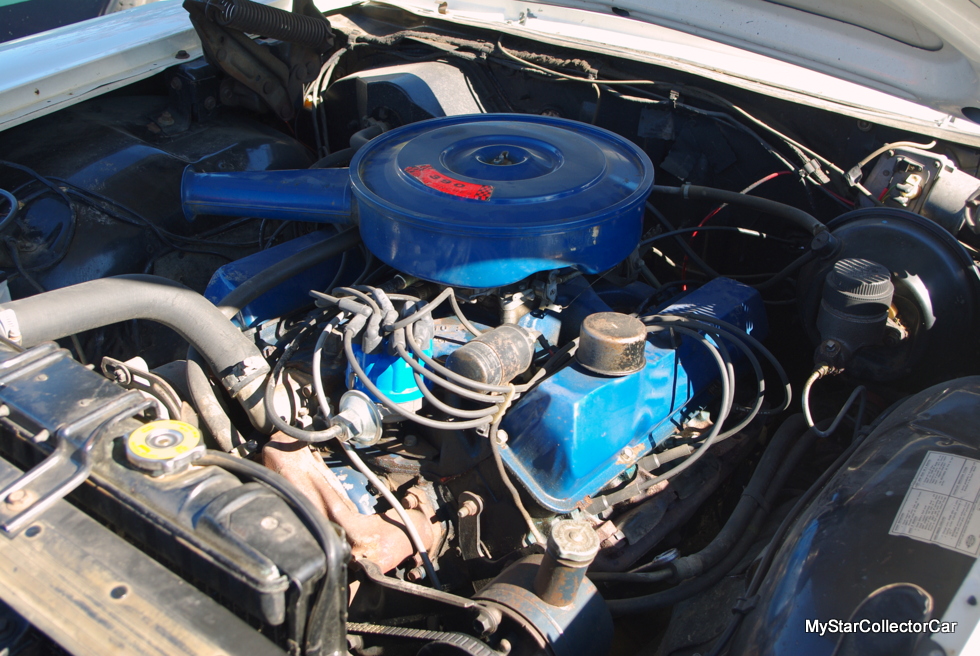 Every car guy knows how bad extended storage is for old iron and this '66 LTD was no exception. Bill had to "do all the seals and brakes on the car" because of this extended period of inactivity.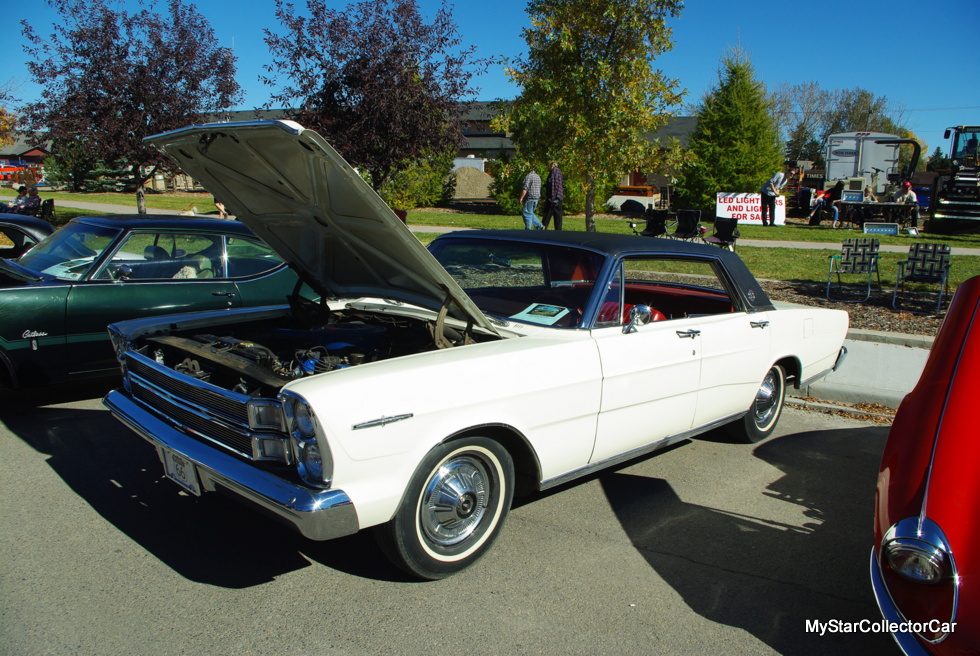 Bill drove the car "a few times" when his uncle owned it but now it's a totally different experience for him and his son. Bill said the car is "like driving a chesterfield (couch)" on the highway and he drives the LTD at a sedate 65 miles per hour. That's probably a good idea because he's still running the same Sears bias ply tires his uncle put on the car decades ago.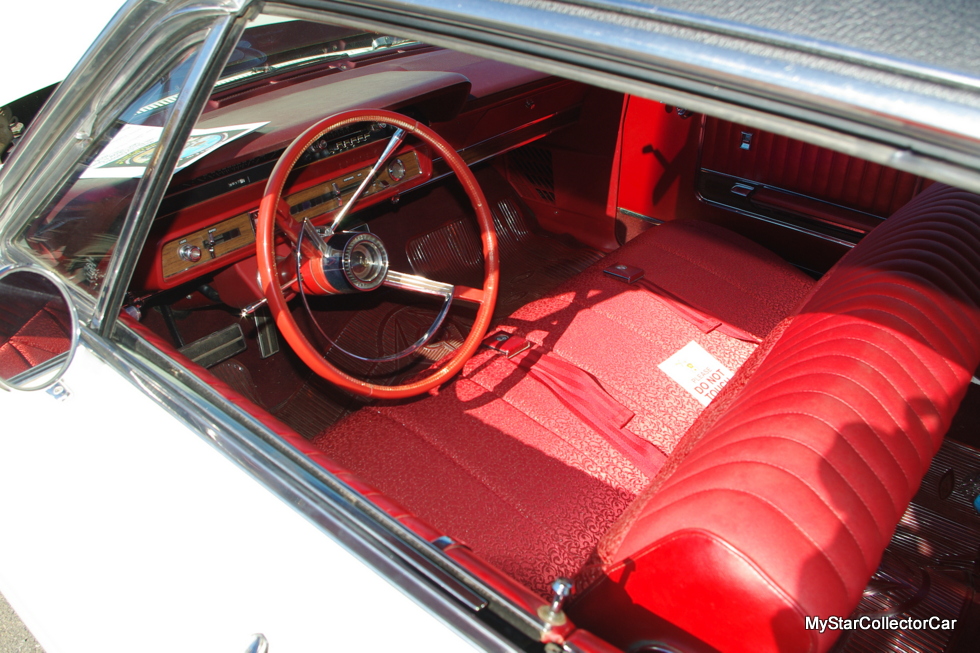 Bill's son described the driving experience in more colorful terms. He said it was "not bad–it gets into the grooves left by the trucks but after I drove it for a while I wanted that same feeling in my new car because you're actually driving this car—new cars are too easy to drive".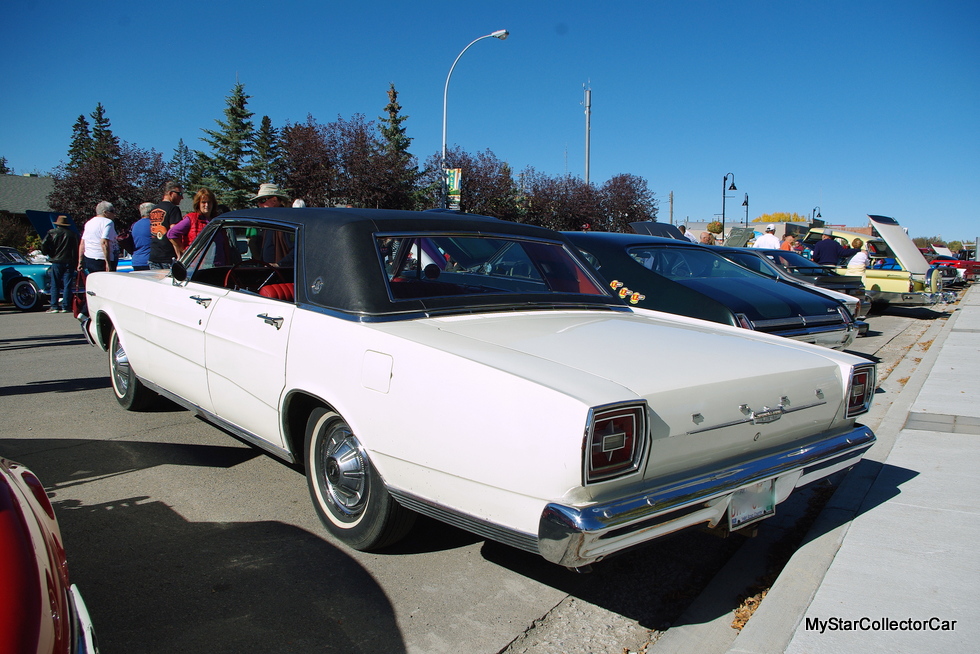 This car will never change under Bill's watch because he's going to keep it "exactly like it is" because the paint, vinyl roof and interior are in such incredibly good condition. Any attempt to re-do the car's cosmetics would be an insult to the car and its previous owner.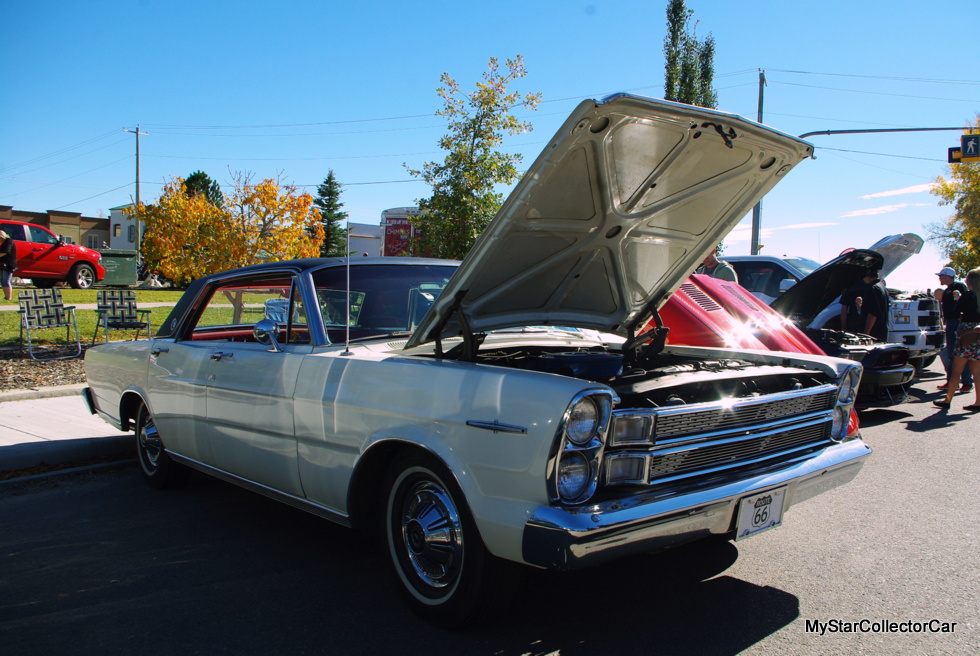 The only other question is the succession plan—it's going to stay in the family via Bill's son but Bill has one condition.
"He's going to have to outlast me".
Jerry Sutherland
CLICK HERE to Like us on Facebook
CLICK HERE to Follow us on Twitter
CLICK HERE to Follow us on Pinterest
Please re-post this if you like this article.