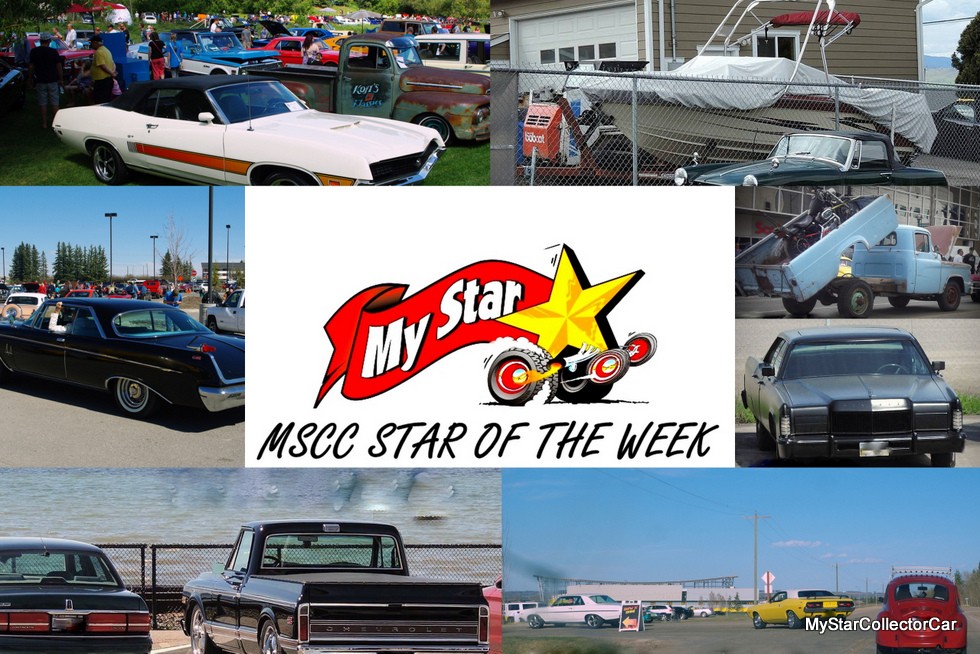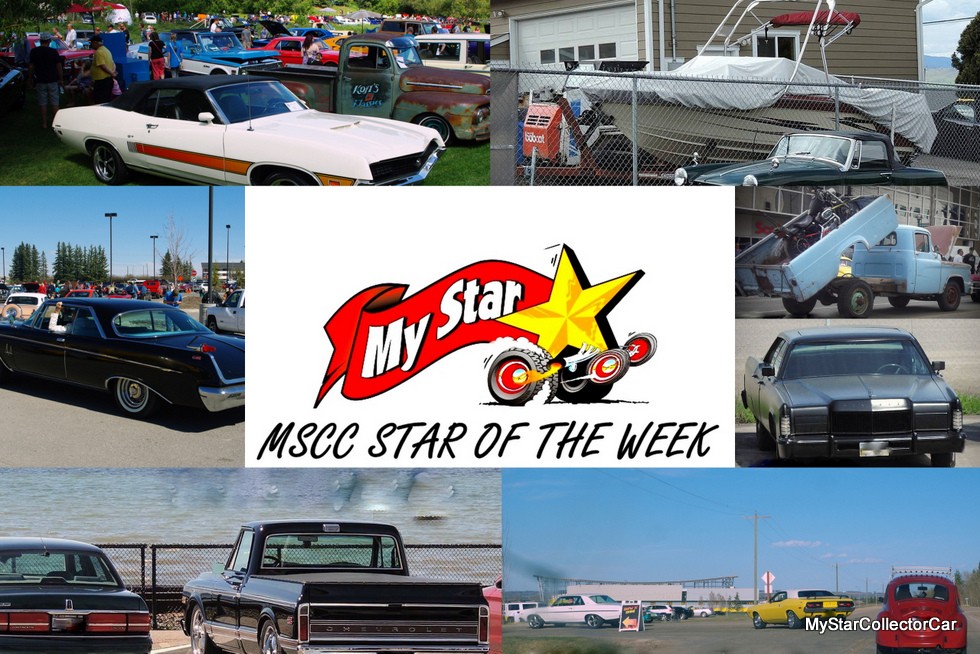 MSCC MAY 7 STAR OF THE WEEK: '62 IMPERIAL—WHAT MILBURN DRYSDALE WOULD HAVE DRIVEN IF HE WAS A SINGLE DUDE
There was one constant back in the 1960s—single guys didn't drive cars with more than two doors.
Once they became successful (and married) they owned large and in charge land yachts like Milburn Drysdale's Imperials in The Beverly Hillbillies.  
His Imperials were all 4-door hardtops—more sedate versions of this MSCC Star of the Week '62 Imperial two-door hardtop.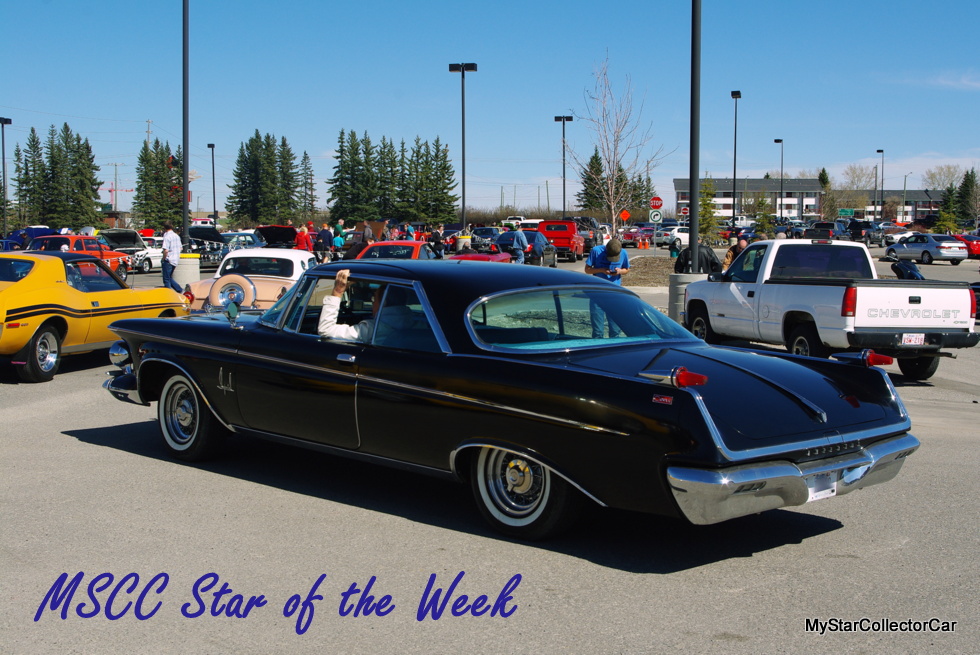 This is what Milburn would have driven if he was a single dude.
MSCC MAY 6 STAR OF THE DAY: A WORKING CLASS VERSION OF "THE CAR"
There are many Hollywood stars in the automotive world.
Most of them are good guys but the real car stars are those with a touch of evil—Christine is a great example.
This MSCC Star of the Day is a budget version of another evil automotive star.
It's a working class version of "The Car".
MSCC MAY 5 STAR OF THE DAY: FIRST NIGHT FOR A WEEKLY SHOW—ALWAYS A WELCOME SIGHT
The biggest day for every car guy is the first day he or she can take their beloved old classic to a show.
There's a lot of pent up energy after a long and unforgiving winter.   
This MSCC Star of the Day is the first night (last night) for a big weekly show.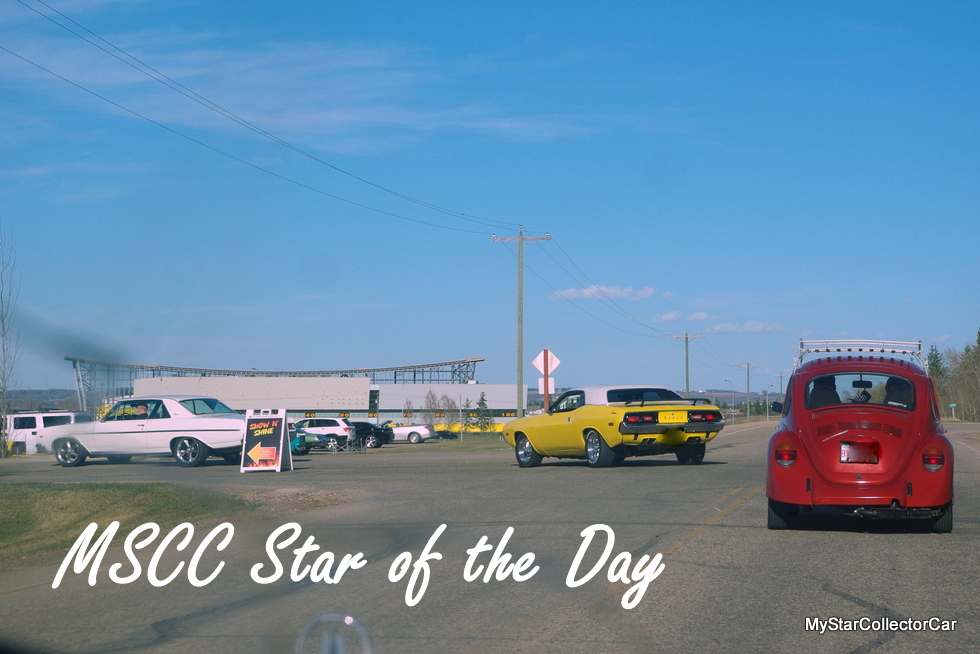 It's always a welcome sight.  
MSCC MAY 4 STAR OF THE DAY: MG MIDGET—BECAUSE AN AFFORDABLE SPORTS CAR SHOULD GET GREAT GAS MILEAGE TOO
Sports cars may be the most impractical vehicles ever built.
They don't hold much; they suck in winter; gas mileage can be iffy; most of them only have two seats and they cost a lot more than a practical car.
That's why this MSCC Star of the Day MG Midget made so much sense.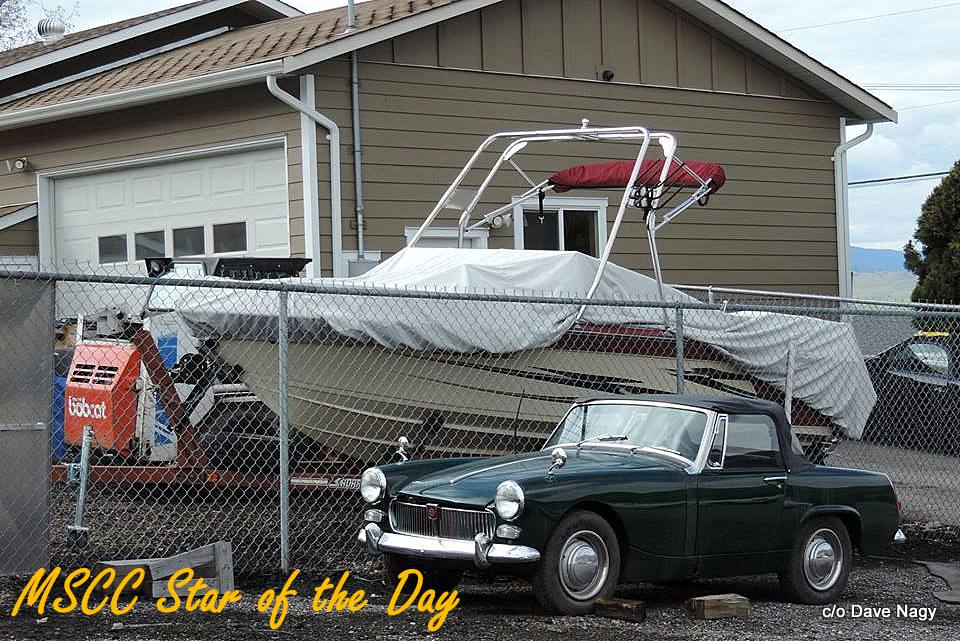 It was an affordable sports car and it got great gas mileage.
MSCC MAY 3 STAR OF THE DAY: '71 TORINO GT CONVERTIBLE—UNDERRATED MUSCLE
There is a large list of recognizable muscle car names from the 60s and 70s.
Names like GTX, GTO, RT, SS396, W-30, SS454, GS, and Road Runner are familiar to even the most casual observer, but other names slip under the radar.        
This MSCC Star of the Day '71 Torino GT convertible is a great example of a lesser known classic muscle car name.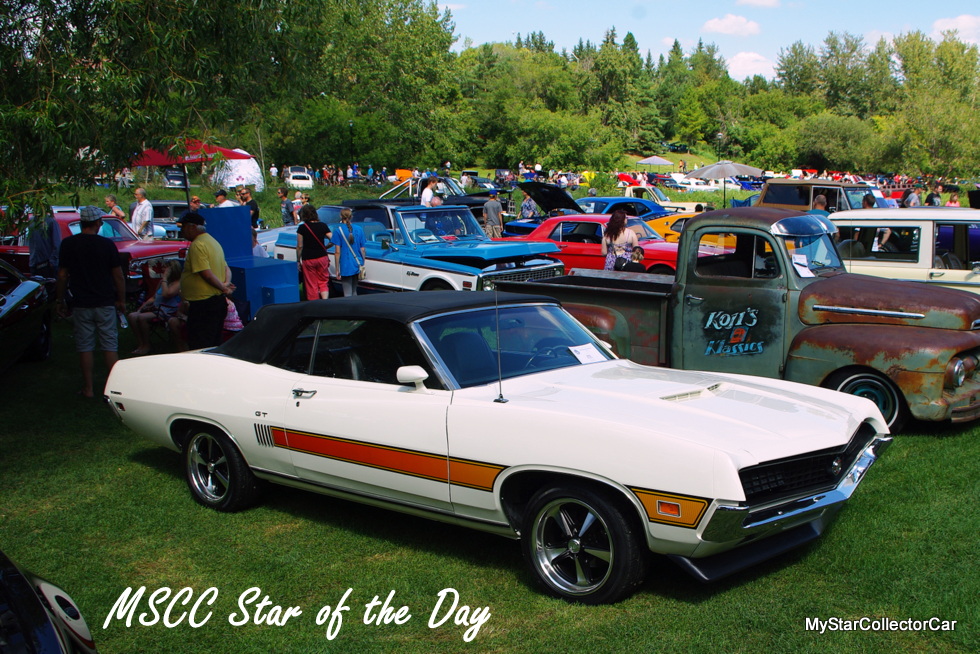 They were definitely underrated muscle.
MSCC MAY 2 STAR OF THE DAY: '72 CHEVY PICKUP—THEY MAKE GREAT SCENERY LOOK EVEN BETTER
There are natural wonders in the world that pretty much stand up on their own merit.
It's hard to beat a spectacular mountain vista or an ocean view for pure visual appeal.
This MSCC Star of the Day '72 Chevy had an ocean and mountain vista and it still added to the picture.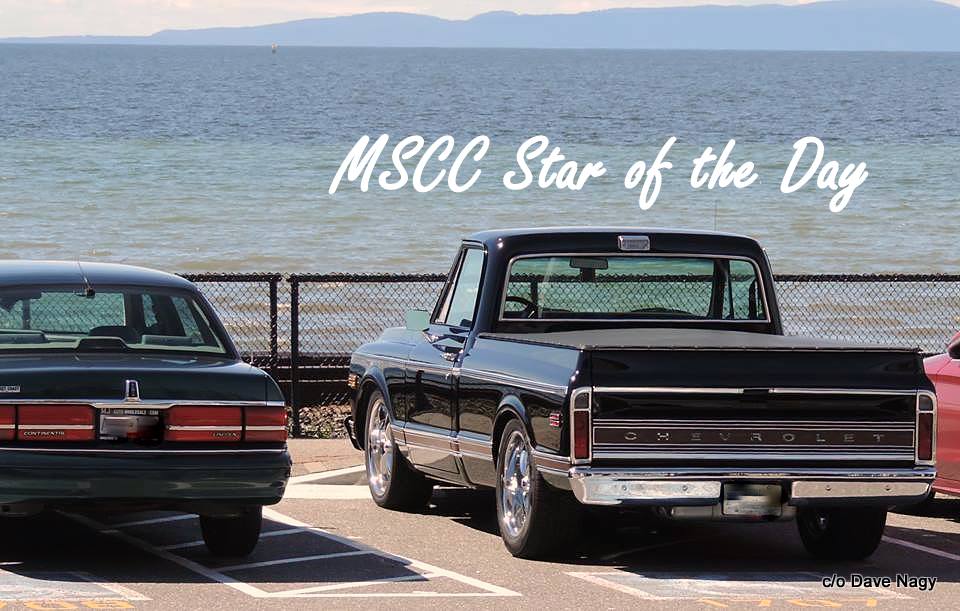 There's nothing like a classic pickup to make great scenery look even better.
MSCC MAY 1 STAR OF THE DAY: ' 59 DODGE–THEY'VE BEEN RAM TOUGH FOR YEARS
Large trucks have made a huge impact on the roads in 2017.
You can't go a block in some areas without staring at the back end of a giant pickup truck because they're so versatile, comfortable and efficient.  
New pickups are tough too so they follow in the tire tracks of working trucks like this MSCC Star of the Day '59 Dodge pickup.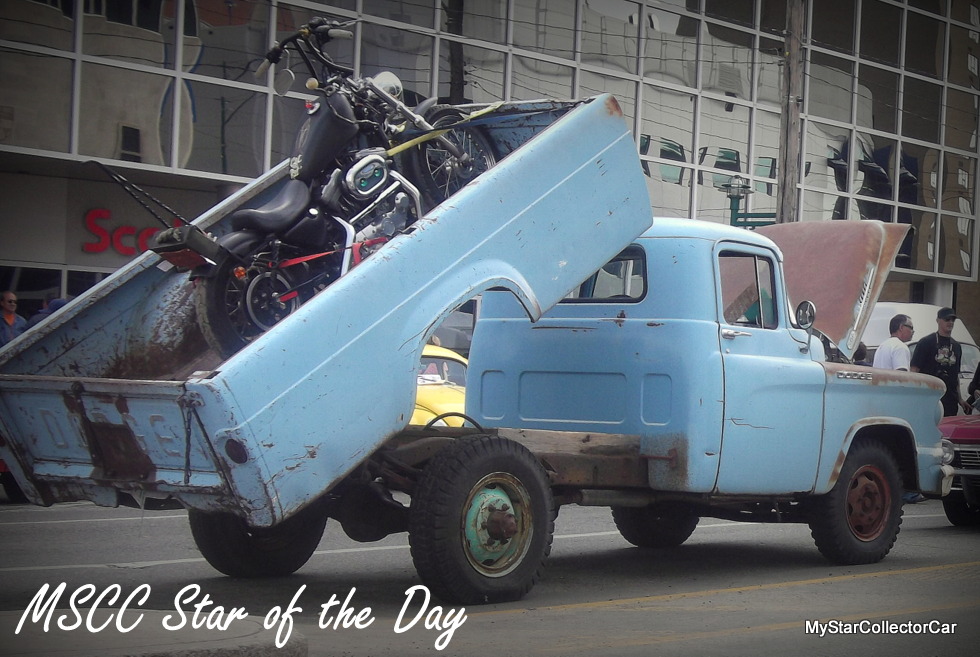 Trucks have been Ram tough for years.

CLICK HERE to Like us on Facebook

CLICK HERE to Follow us on Twitter

CLICK HERE to Follow us on Pinterest