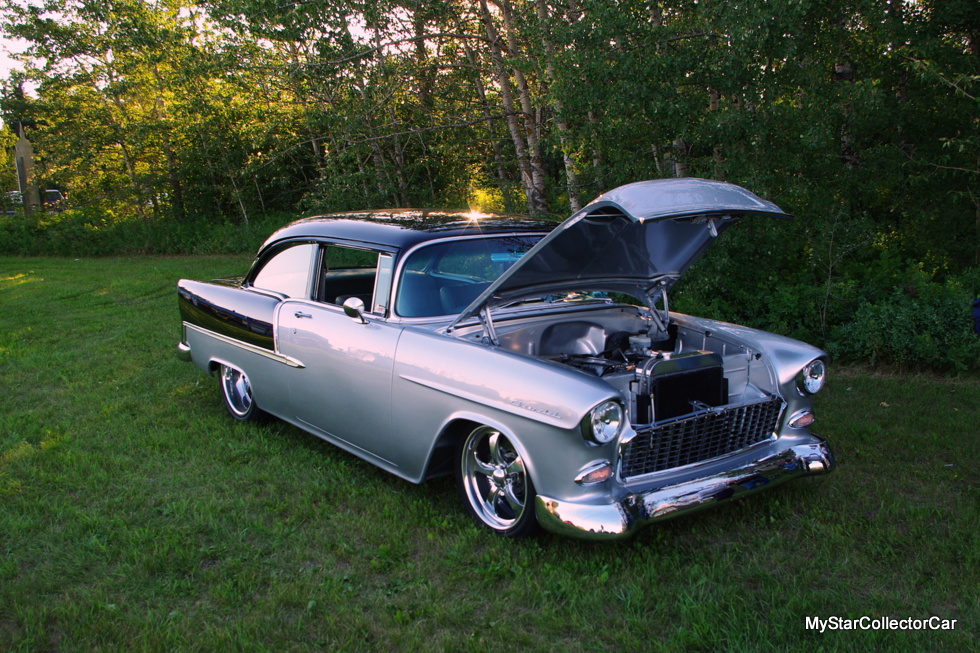 Gord Phillips had a pretty solid idea about the perfect gift for his own birthday: a 1955 Chevy two door post with a whole new attitude in life.
'The perfect birthday gift for himself required some serious negotiations with his wife Carol to allow Gord to buy his "To-Gord-With-Love-From-Gord" present.'
Gord opened negotiations with a bold statement that the already-modified '55 Chevy "did not need anything" to make him happy because it had already reached a high enough level of resto-mod excellence.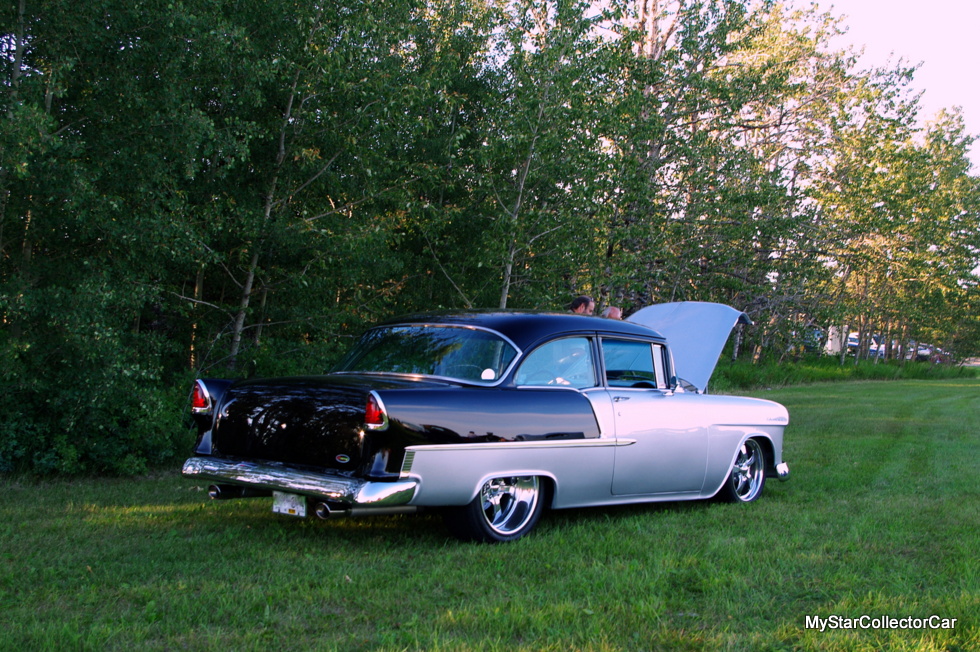 Carol is probably well aware that no car guy ever reaches a level of complete acceptance they are done making changes when they own a custom car, but she agreed with Gord's wish to own his dream car. The Chevy was already a stunning car when Gord bought it because it had been taken to a very high show quality level.

Gord was required to answer Carol's excellent question of "How come you're doing this?" about his after-purchase mods to the Chevy and he came up with a great answer: "I have to make it my own". There is not a car guy on the planet who would find fault with Gord's logic.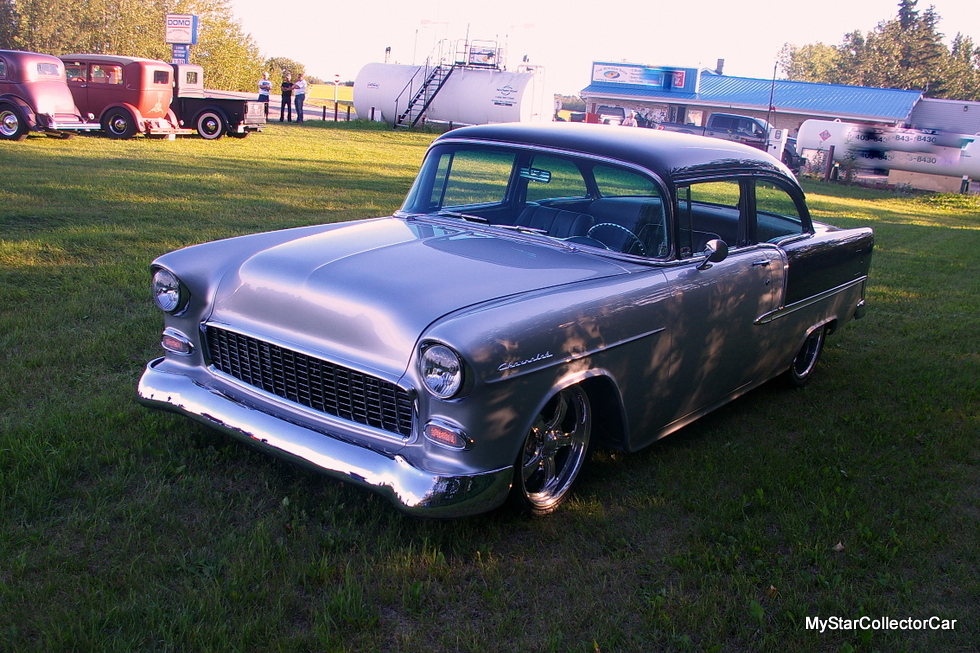 The car's quality starts underneath because it rides on a custom-built chassis that gave this 61-year-old car a solid foundation for a major performance upgrade. The 1995 Corvette LT1 engine coupled to a 6-speed manual transmission and Ford nine inch rear end made the Chevy into an instant street monster that could hold its own on the road.
The upgrades included four wheel disc brakes to ensure what goes fast must be able to slow down fast when the rubber meets the road in a literal sense. The wheels themselves are one-off customs that mix style with high speed capability on the Chevy.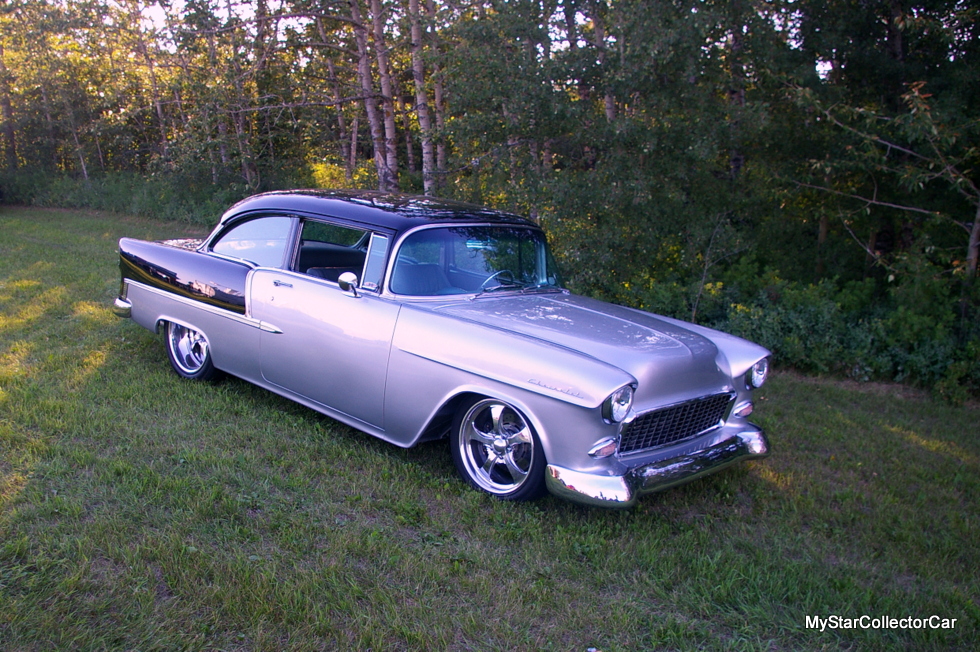 The '55 also has creature comforts like air conditioning and seats donated by a Toyota truck. The overall look is an amazing combination of style, brute force and speed in this custom Chevy.
Gord's biggest moment with the car occurred at the famous SEMA show in Las Vegas when his Chevy was picked to run in their Ultimate Street Car Challenge. 100 cars are chosen to compete in the two event which is a series of performance challenges for the owners.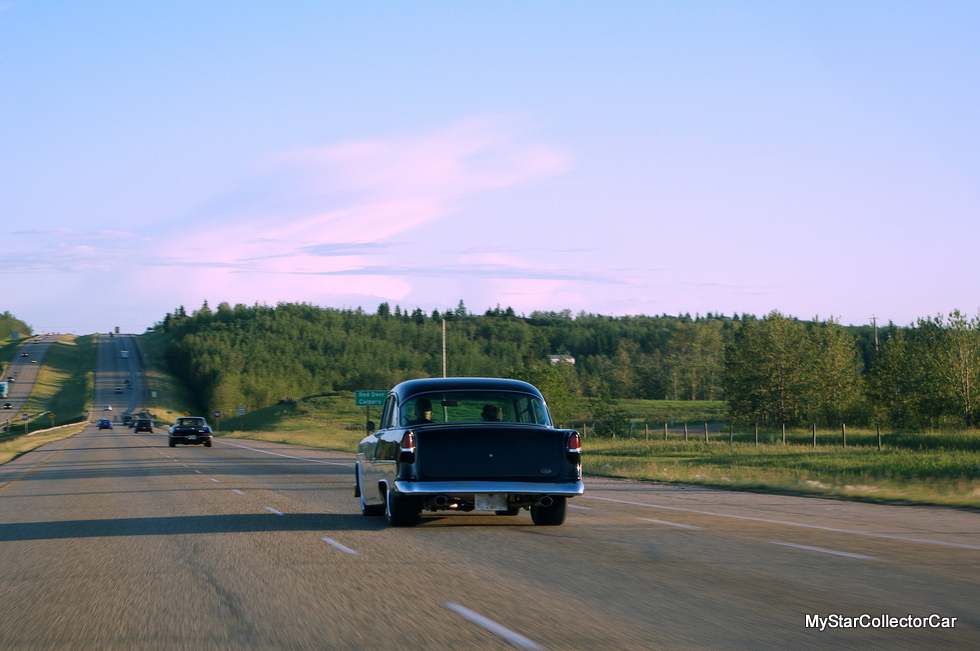 The competition takes place at a 2 ½ mile Vegas race track where cars and their owners are put through a series of events that severely test the vehicle's handling and braking ability. The event also includes a cruise down the famous Las Vegas Boulevard where these cars still draw a lot of attention in a town famous for its glitter and many distractions.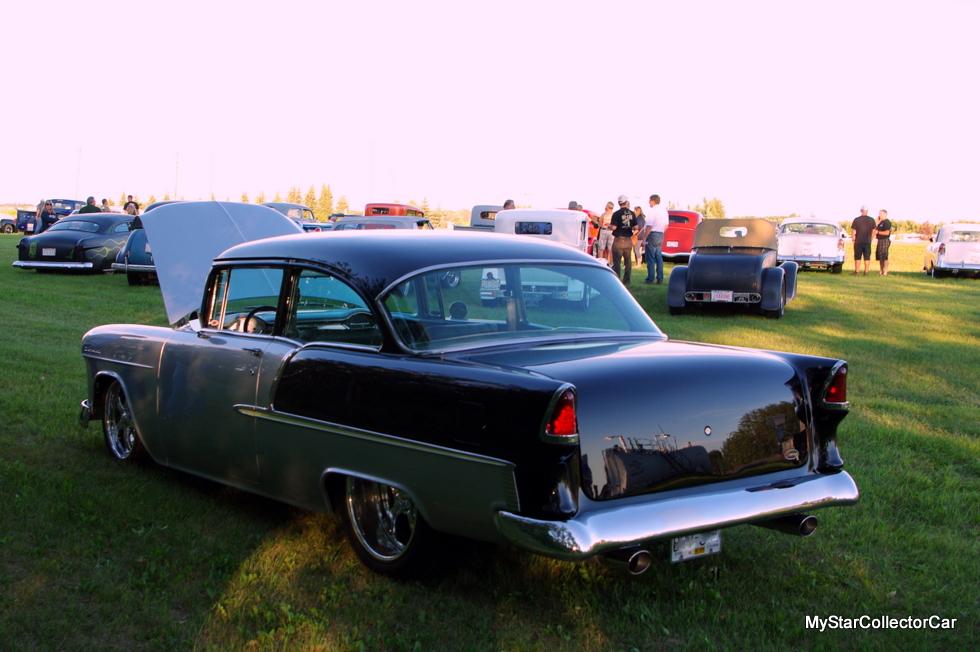 Gord's very cool '55 drew a lot of attention in Sin City and he heard many comments about how many nice cars there are in Canada-including his custom ride. Gord's answer was pure Canadian because he told them "we have all winter to work on them in Canada."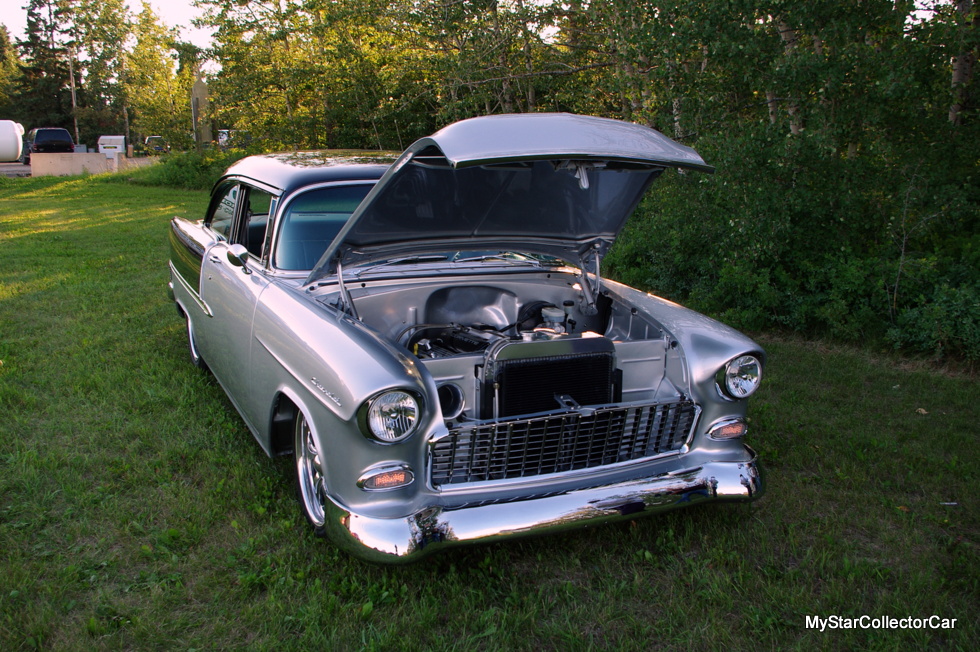 Long winters may be one of the reasons car guys get restless in Canada and tinker with their cars to help cure their cabin fever with quality time in the garage.
Gord's car is a stunning example of why winter can be a good thing for car guys.
Jim Sutherland
CLICK HERE to Like us on Facebook
CLICK HERE to Follow us on Twitter
CLICK HERE to Follow us on Pinterest
Please re-post this if you like this article.