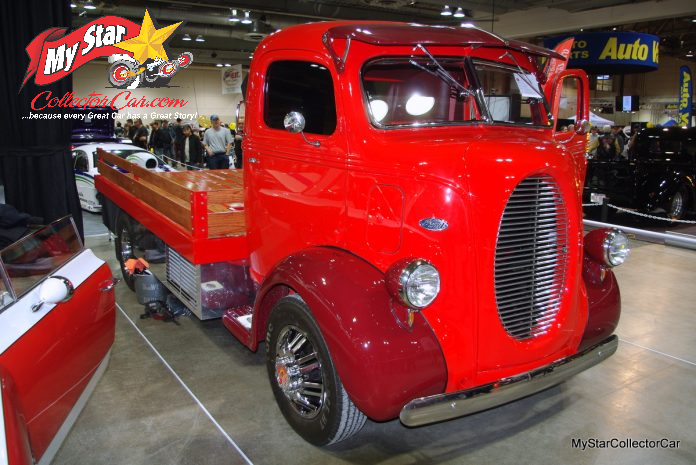 Darrell Kohut took on a big job with this '39 Ford COE because it wasn't just a difficult project – it also has some major personal connections.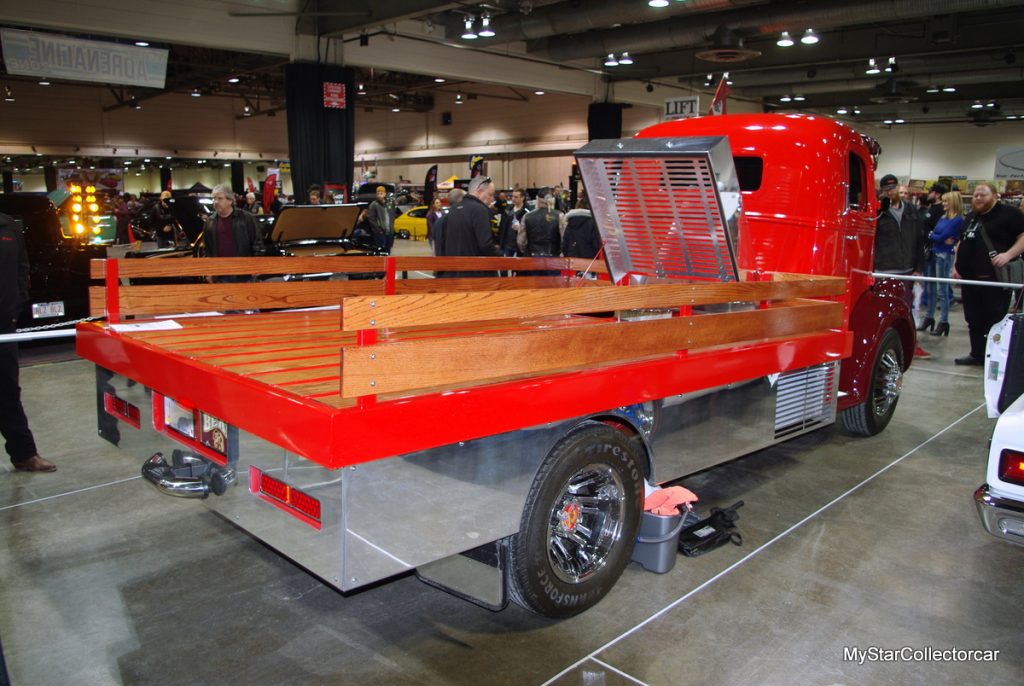 Darrell's father John found the cab and frame in a field and it was far from pristine because field storage is the worst-case scenario for iron over several decades. Despite the years of abuse, Darrell's dad picked this old Ford because this truck was built in 1939 – the same year his dad and mom were born.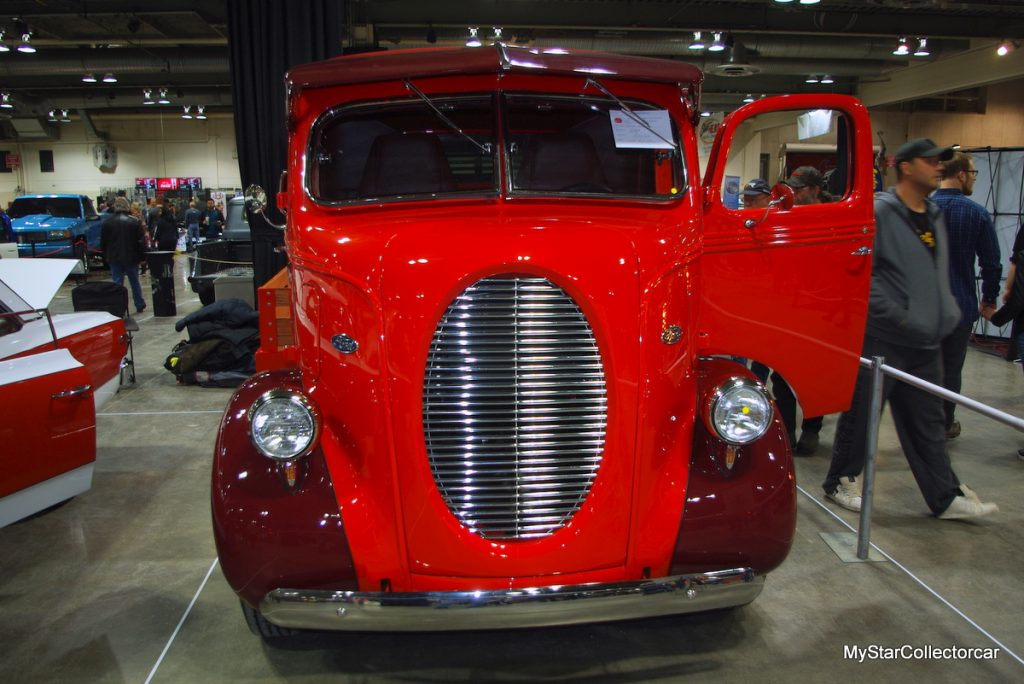 This truck was the perfect candidate for a complete custom and Darrell was up for the task. The first thing to go was the original chassis because this Ford was destined to run at much higher speeds than it did back in the 30s.
Darrell decided to chuck the COE (cab over engine) designation so he mounted the 350 Chevy crate engine in the mid-section. He also engineered the radiator so it's mounted on the passenger side of the bed and it's cooled down with electric fans.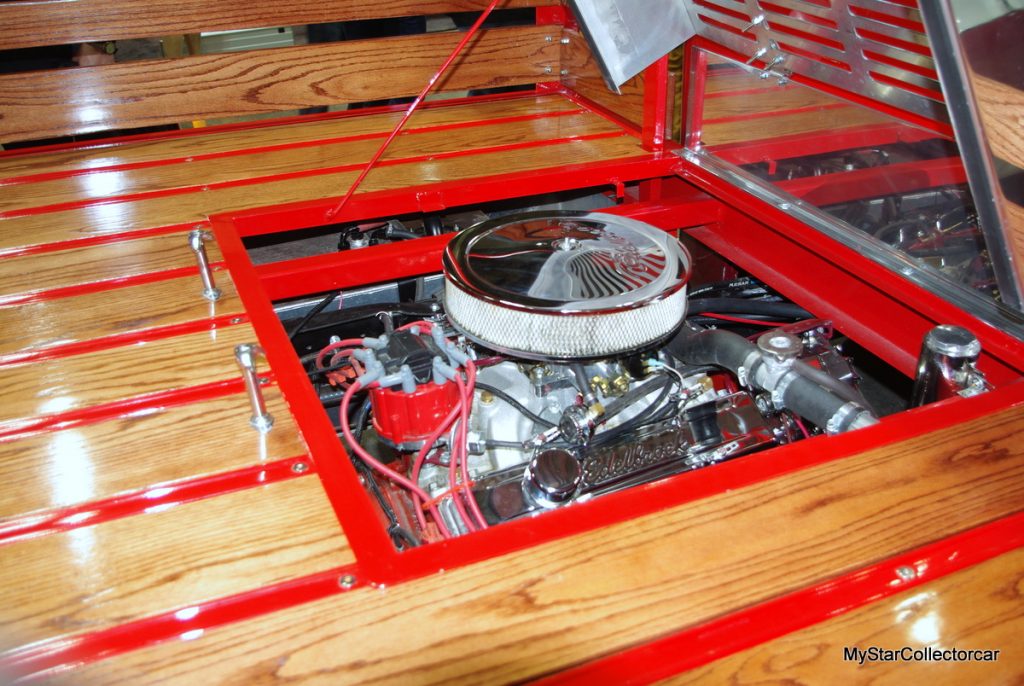 Darrell is the ultimate hands-on guy because he did everything on this truck from the mechanical side to the oak in the bed and the bodywork. His stated goal was to "meet or exceed what shops can do" and there's little doubt he hit the mark on this '39 Ford. One of the few things he didn't do was the upholstery on the Chevy S-10 seats. The rear taillights are from a Camaro and they fit in well with this big old pre-war truck.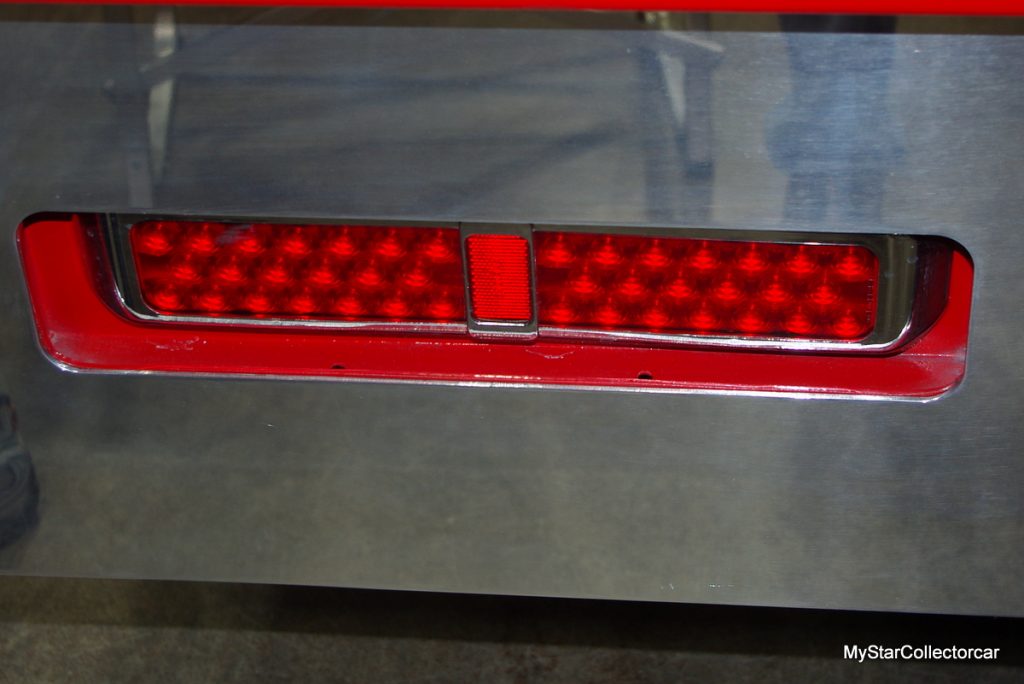 The work on this Ford paid off because Darrell said it "runs great at 80 miles per hour and there are no rattles" so he's proud of the level the COE is at after all the hard work. It was mobbed at the World of Wheels show.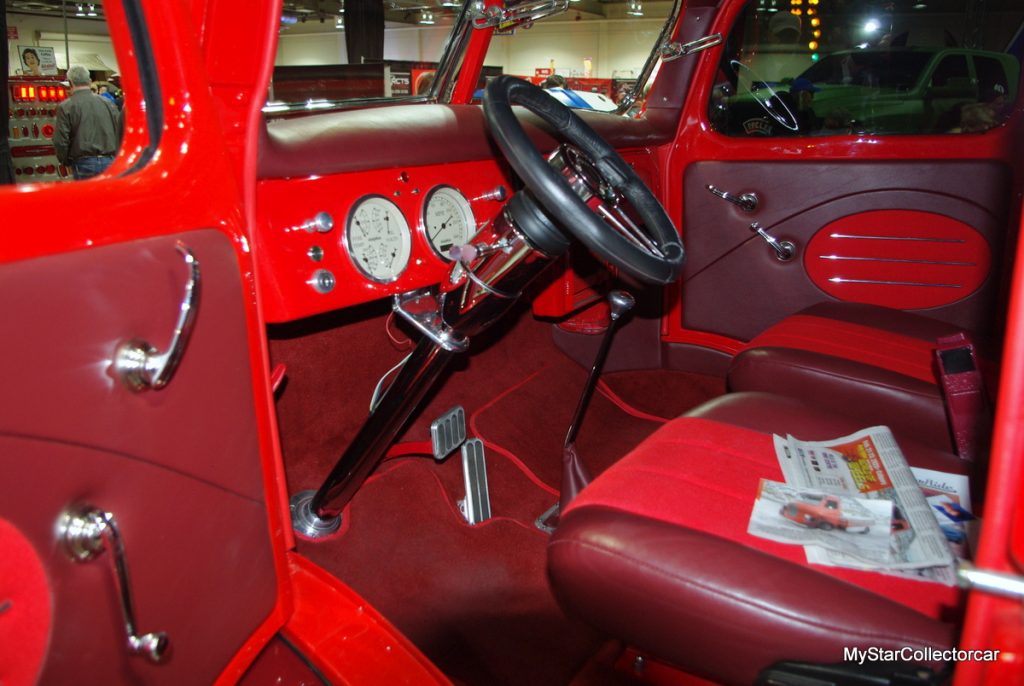 The personal side of this project is evident with the 'Bear' plate on the back. Darrell's father John is rarely called by his given name – instead people call him Bear. Darrell said the name fits because "he's a big and grumpy, no-nonsense guy". Bear started a major trucking company back in the 60s and this truck wears the exact company colors because that's what he wanted.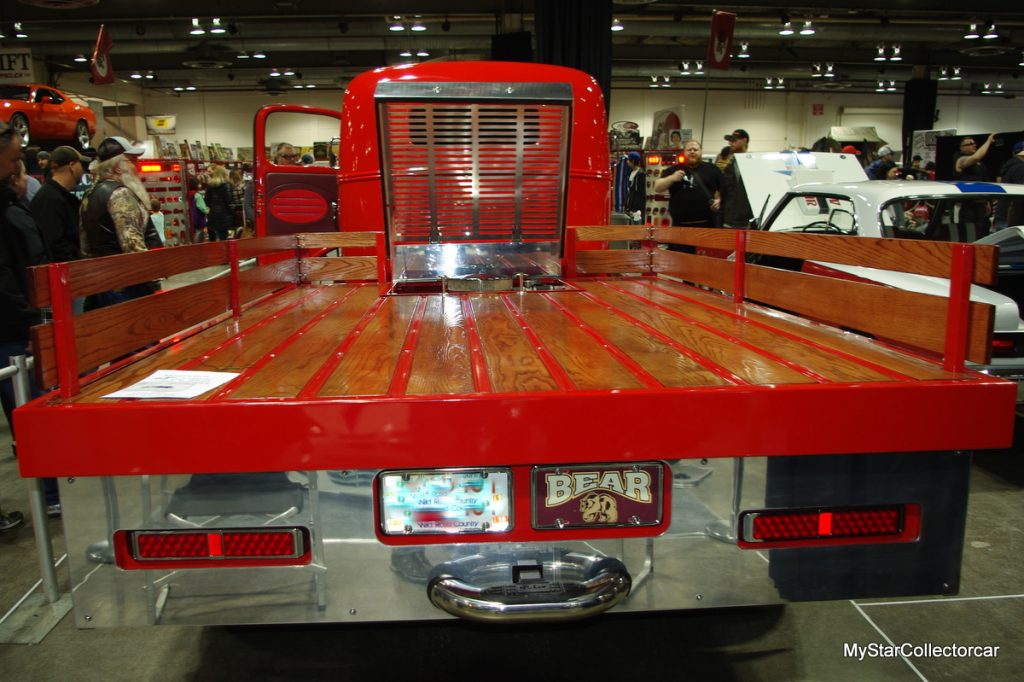 Darrell's brother John also had his influence on this COE. Unfortunately, John passed away a few years ago but one of his goals was to start up a rat rod business and he'd designed a logo based on the Kohut name. Kohut is Ukrainian for rooster and John had designed a "rooster rod" decal designed with a rooster stepping on a rat. Darrell said his brother "was a great marketing guy" so his design lives on as a cap on the truck's wheels.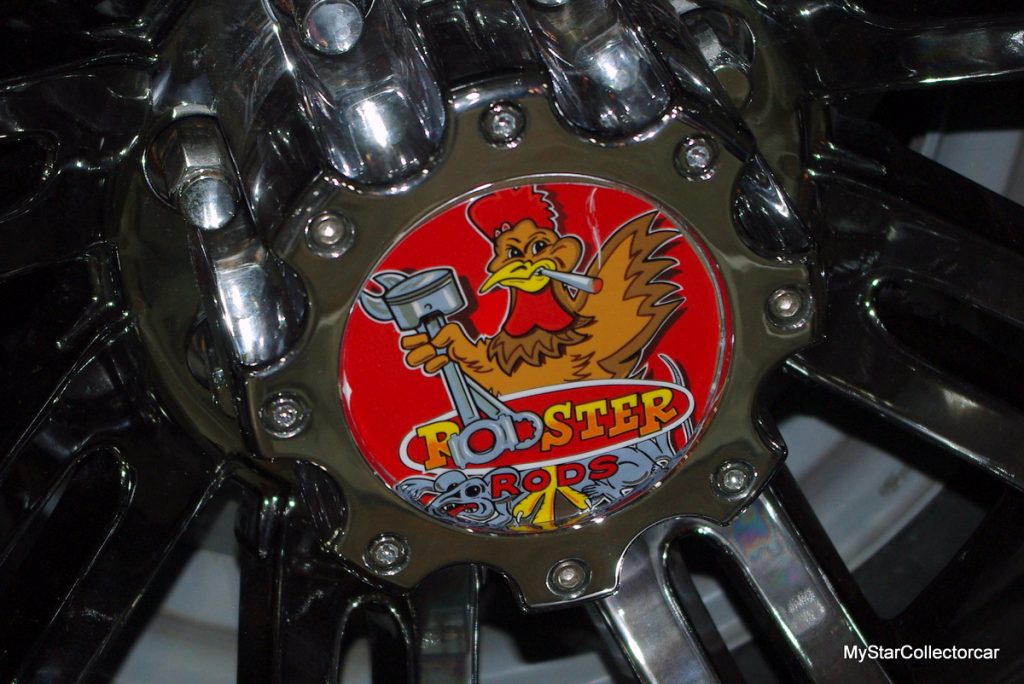 Darrell's mother also played a big role in this truck's story. It only has 75 miles on it now but one of the shakedown trips took place during a Canada Day (July 1st) parade. John said, "She was in the passenger's seat, waving the flag like a 12-year-old kid and having a great time – that made the whole day worth it". Unfortunately, Darrell's mom passed away suddenly after that, so the truck took on a lot more meaning because that day took on huge significance.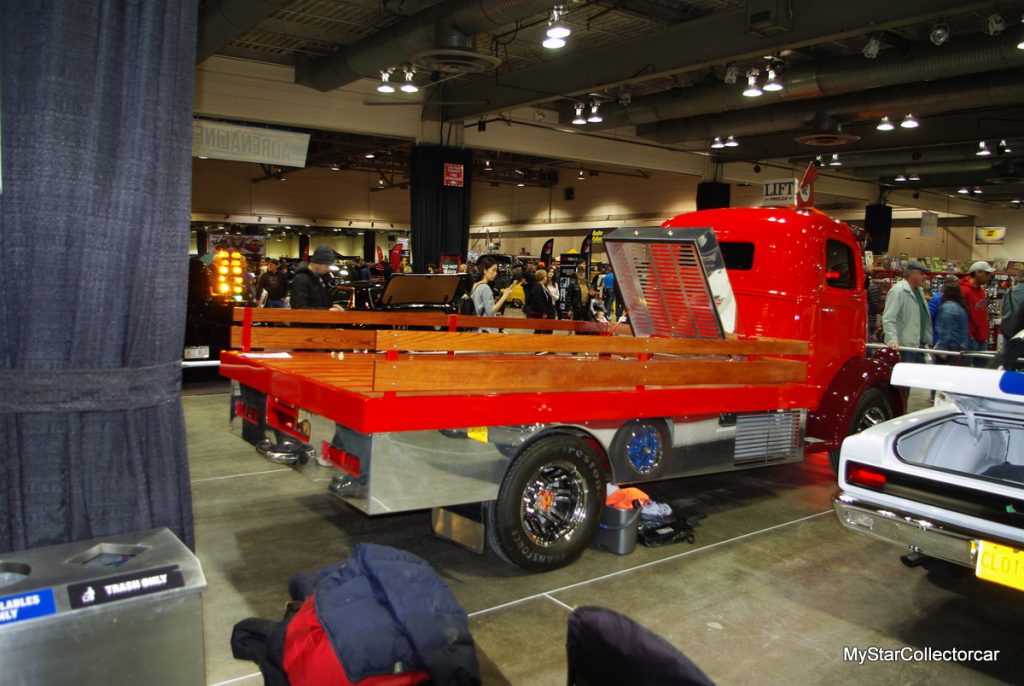 In the end, what started as a tribute to a father and his company became far more significant as a family tribute thanks to life's twists and turns.
Jerry Sutherland
Jerry Sutherland is a veteran automotive writer with a primary focus on the collector car hobby. His work has been published in many outlets and publications, including the National Post, Calgary Herald, Edmonton Journal, Ottawa Citizen, Montreal Gazette, Saskatoon StarPhoenix, Regina Leader-Post, Vancouver Sun and The Truth About Cars. He is also a regular contributor to Auto Roundup Publications.
Please re-post this if you like this article.