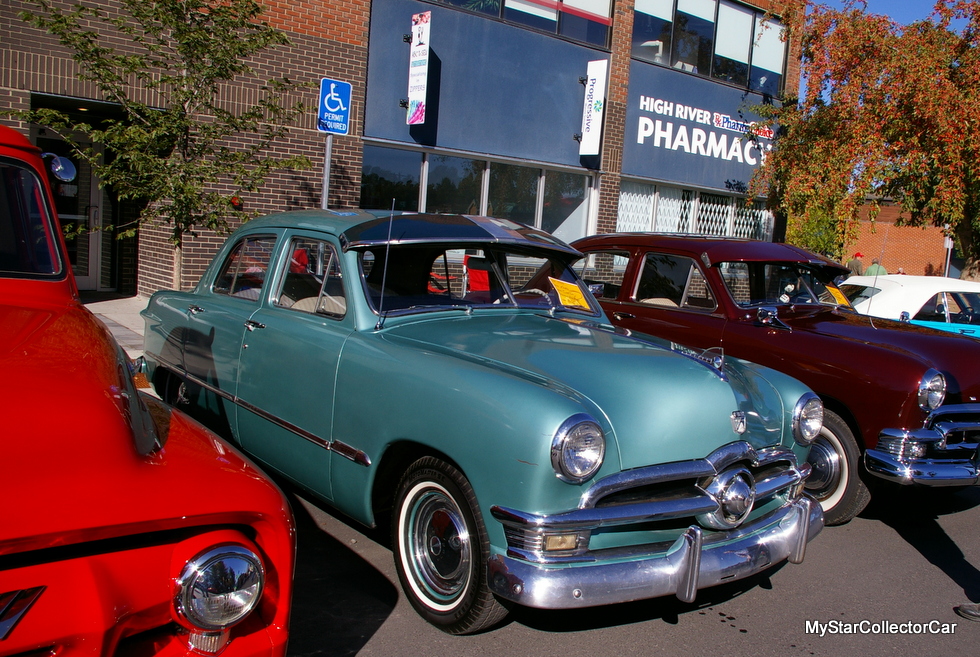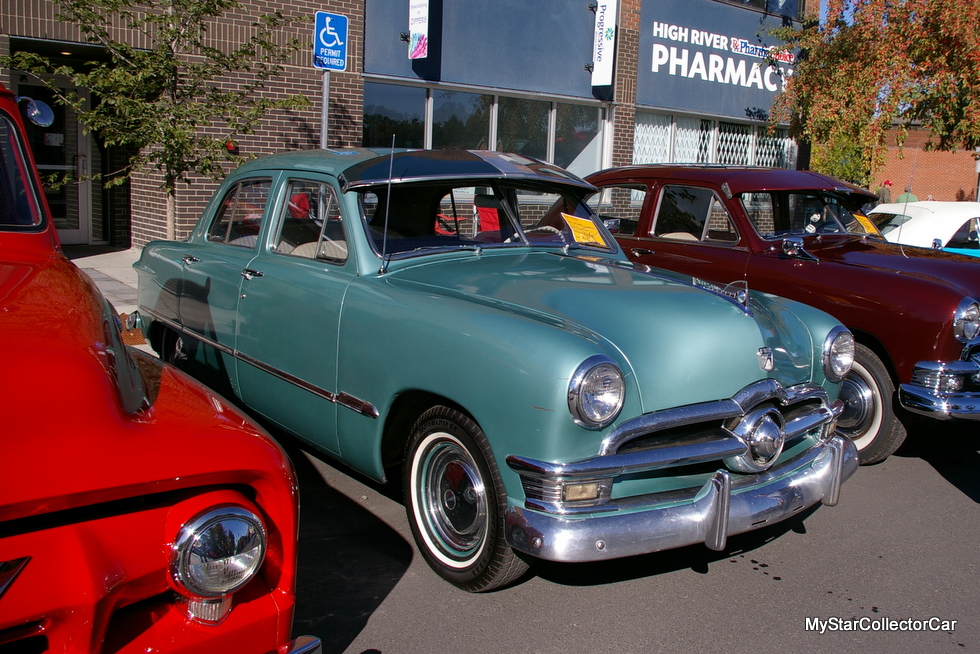 Ford went in a bold new direction when they designed a car to replace their post-World War II model.
The new Ford had sleek fenders that shrank into the body lines and sported a sleek new look when the Blue Oval Boys debuted their 1949 model.
The Ford became known as the "Shoe Box Ford" because of its uniquely different appearance and this popular car had essentially the same style for the next few years.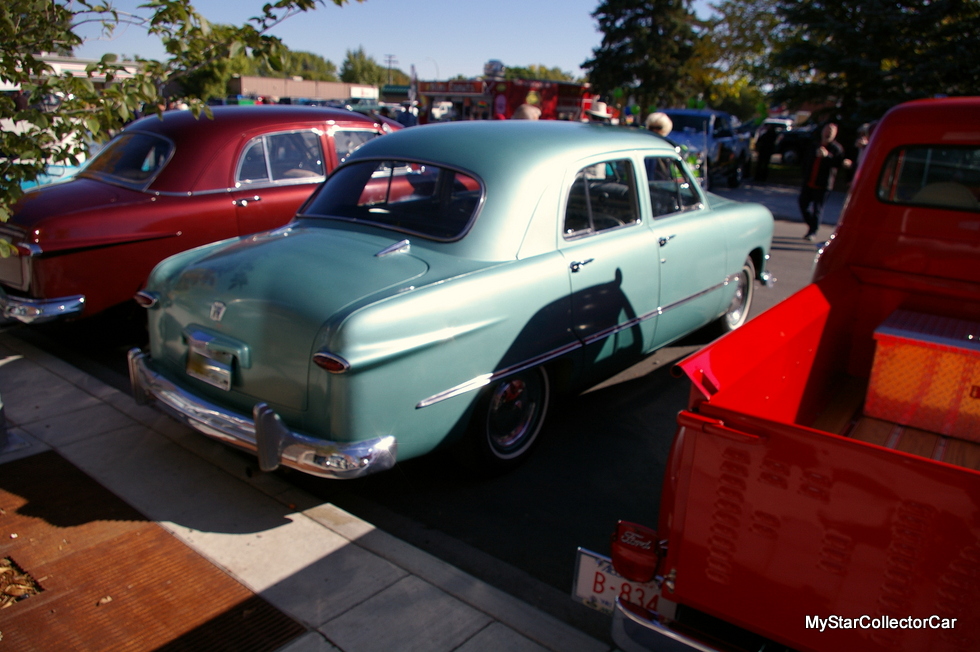 Thus a 1950 Ford falls well within the Shoe Box category and has developed a legion of loyal fans who love the style of this car.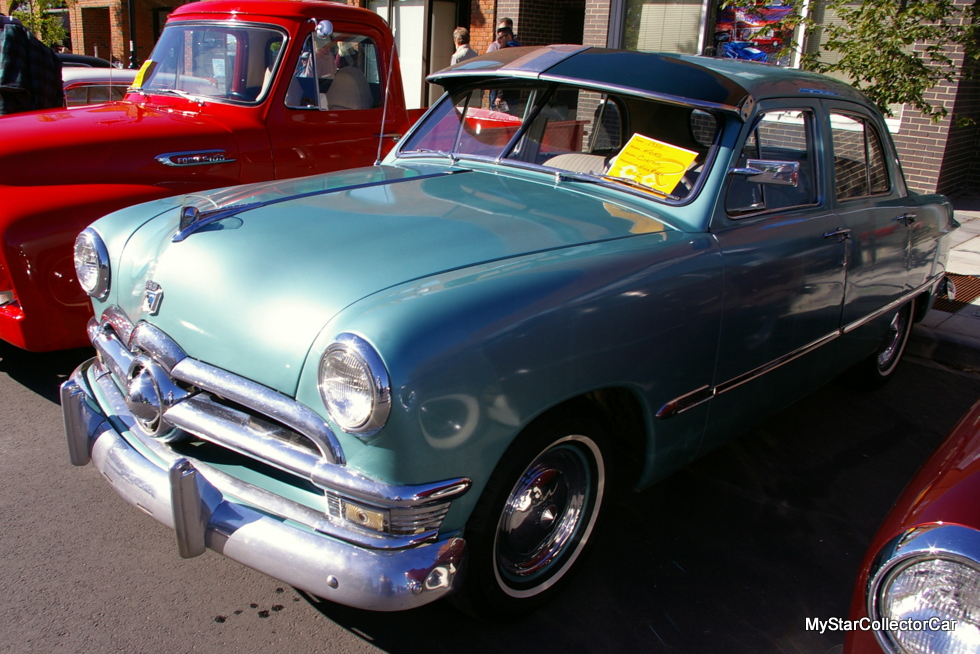 Barry Ferguson has owned 12 Shoe Box Fords, most of them when he was a young car guy with a limited budget.
Barry "wrecked 'em all", in his words, and found the cars were both affordable and plentiful when he was a kid with limited financial means and a burning desire to own a car.

Most of the Shoe Box Fords "sold for 75 bucks on the back lot", according to Barry. The era was the early 60s when a ten-year-old car looked very dated to consumers who had grown used to a new body style every year on Detroit cars.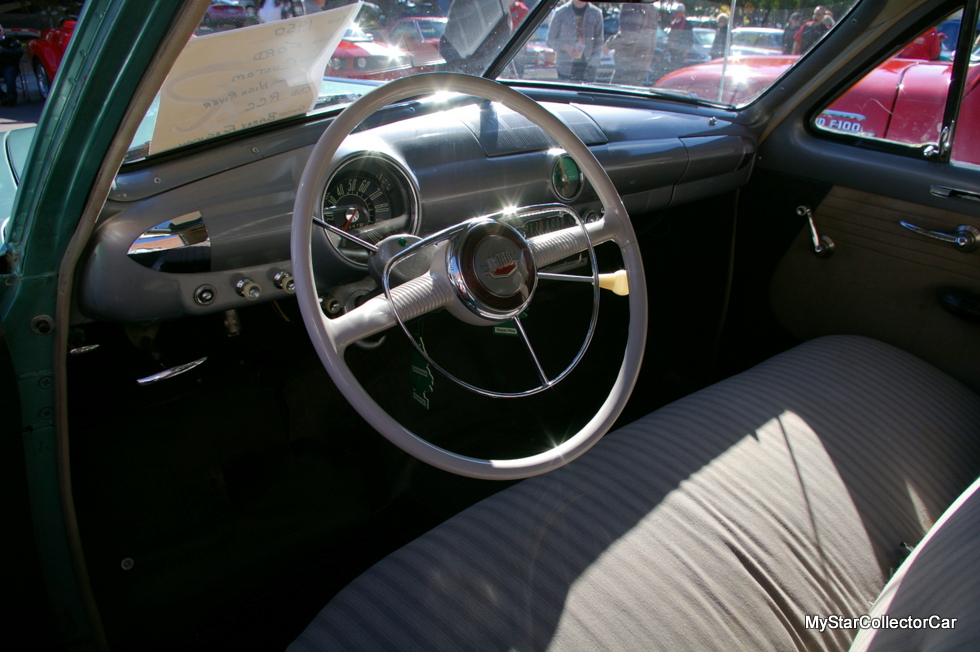 Barry wrecked his original Shoe Box Fords in the creative fashion reserved for young car guys who thrive in a caution-free world when it comes to most life choices, including cars.
However Barry always found his solutions to his car needs during his youthful days because "it was cheaper to buy one (a Shoe Box Ford) on the back lot for 75 bucks than it was to repair the cars" , according to him.
Barry developed a fondness for Shoe Box Fords because they served him well when he was a young car guy. The cars always reminded Barry of his youth and he has been able to remember his younger days in a vivid fashion whenever he gets behind the wheel of one of these iconic cars.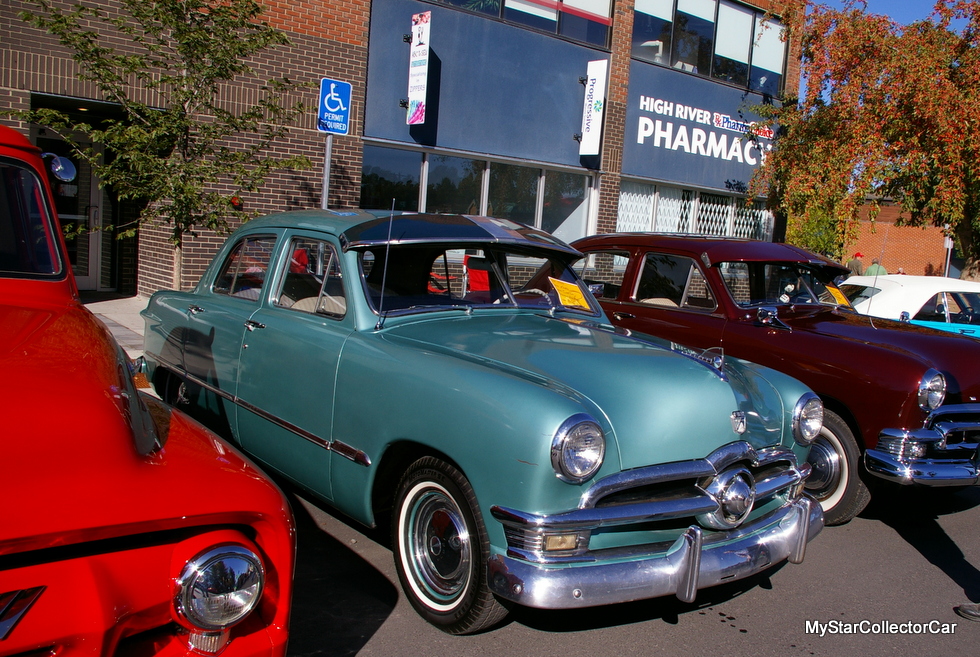 Barry currently owns a 1950 Ford four-door sedan that meets all of his standards. The Ford is essentially an original car that was pampered by its former owner.
The 1950 Ford was repainted in the early Seventies and the ensuing decades have been kind to the 68-year-old car.
The rest of the car has not been modified in a major way over the years. In fact the '50 Ford still has its original power train, including its flathead V-8. The interior is also original and so are the floor mats in the Shoe Box Ford.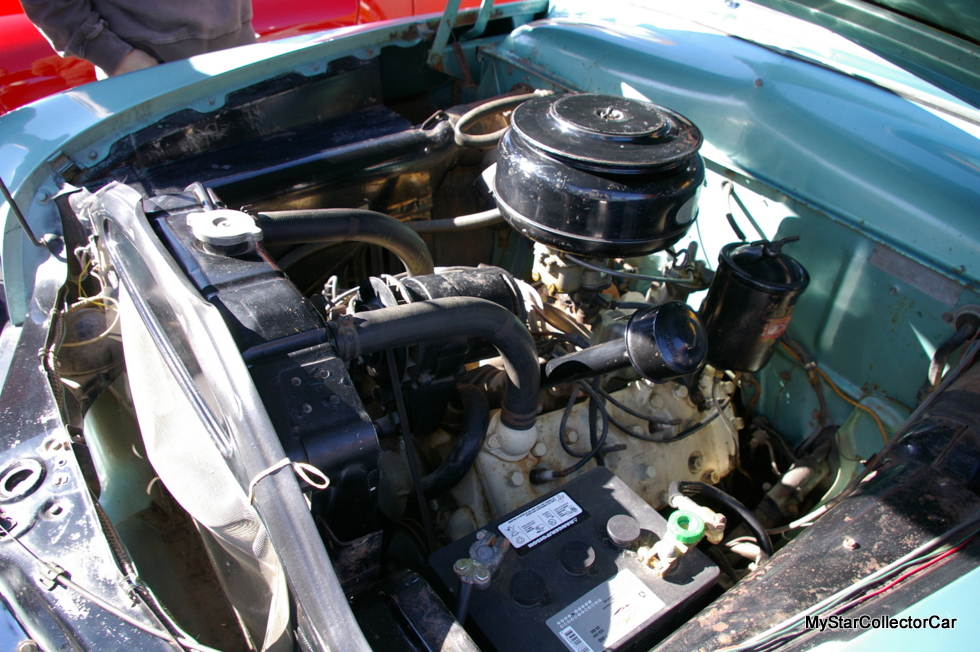 The dealer added the signal lights on the '50 Ford because the car never left the factory with them, according to Barry.
The car was a little upscale in 1950 because it did leave the factory with a clock, radio and cigarette lighter that all still work after 68 years.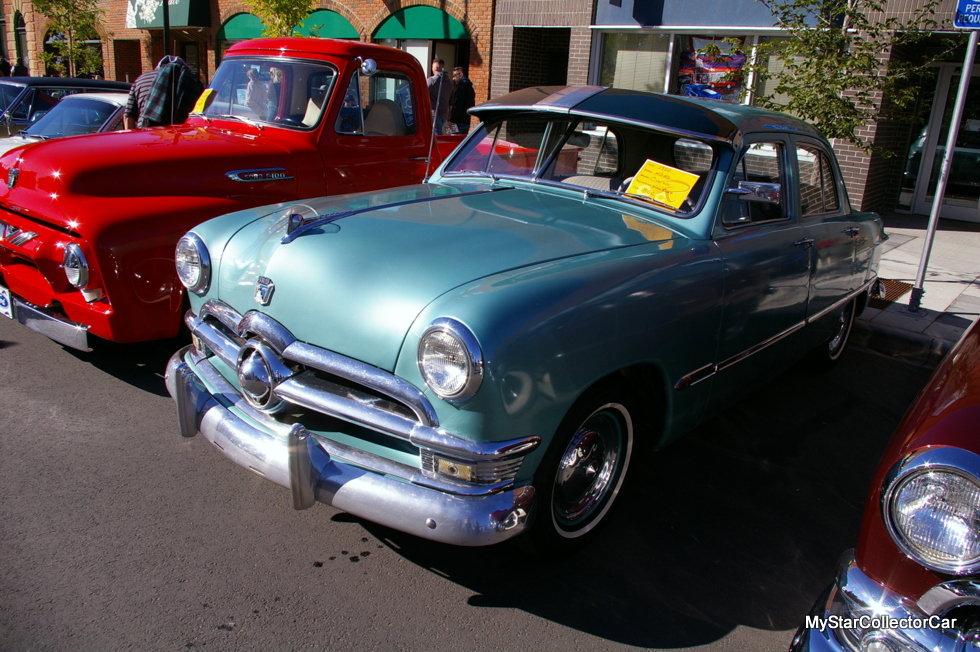 Barry is a relatively new owner, but he is already very comfortable behind the wheel of his '50 Ford. In fact Barry told MyStarCollectorCar that he would "go anywhere" in the car.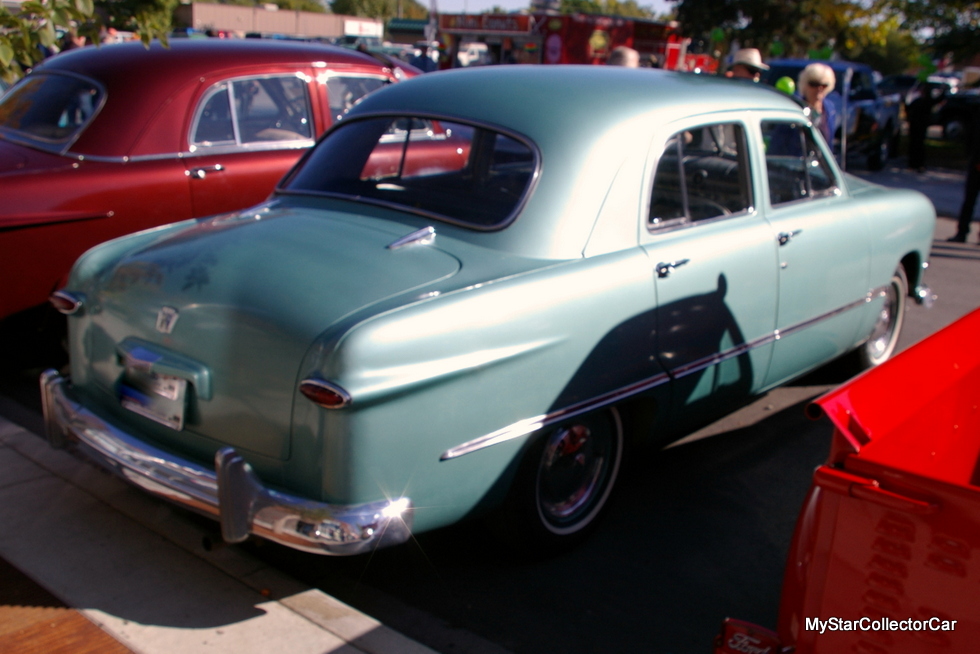 Barry would also get there at posted speeds because he also told MSCC his Ford will "do 65 mph (105 km/h) all day long", by his assessment.
Sometimes you can go home again when it comes to the cars of your youth, but Barry will just get to that place a little faster than most car guys when it comes to his 1950 Ford.
By: Jim Sutherland
Jim Sutherland is a veteran automotive writer whose work has been published by many major print and online publications. The list includes Calgary Herald, The Truth About Cars, Red Deer Advocate, RPM Magazine, Edmonton Journal, Montreal Gazette, Windsor Star, Vancouver Province, and Post Media Wheels Section.  
CLICK HERE to Like us on Facebook
CLICK HERE to Follow us on Twitter
CLICK HERE to Follow us on Pinterest