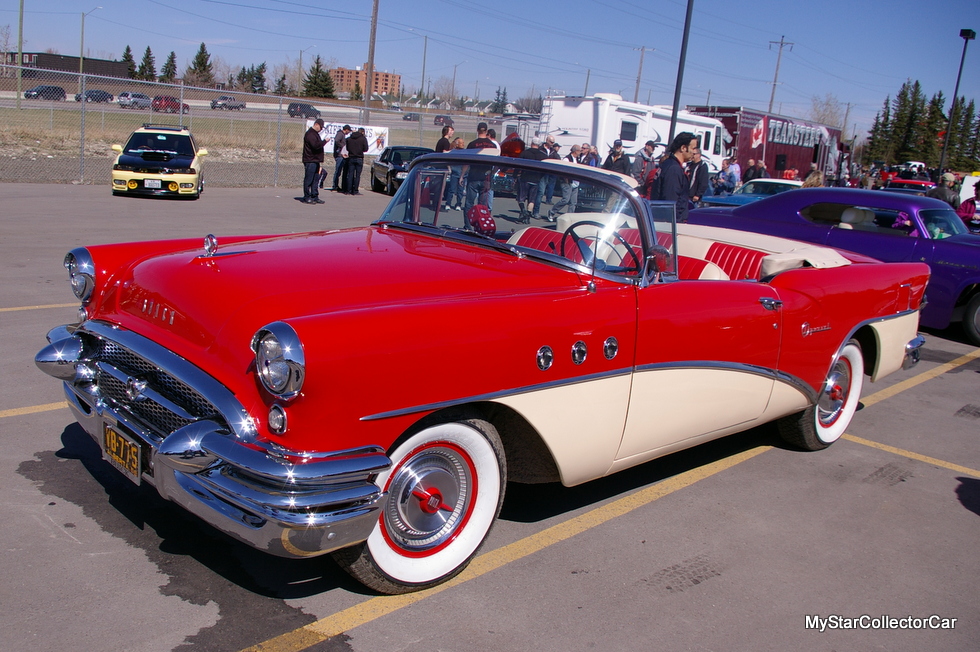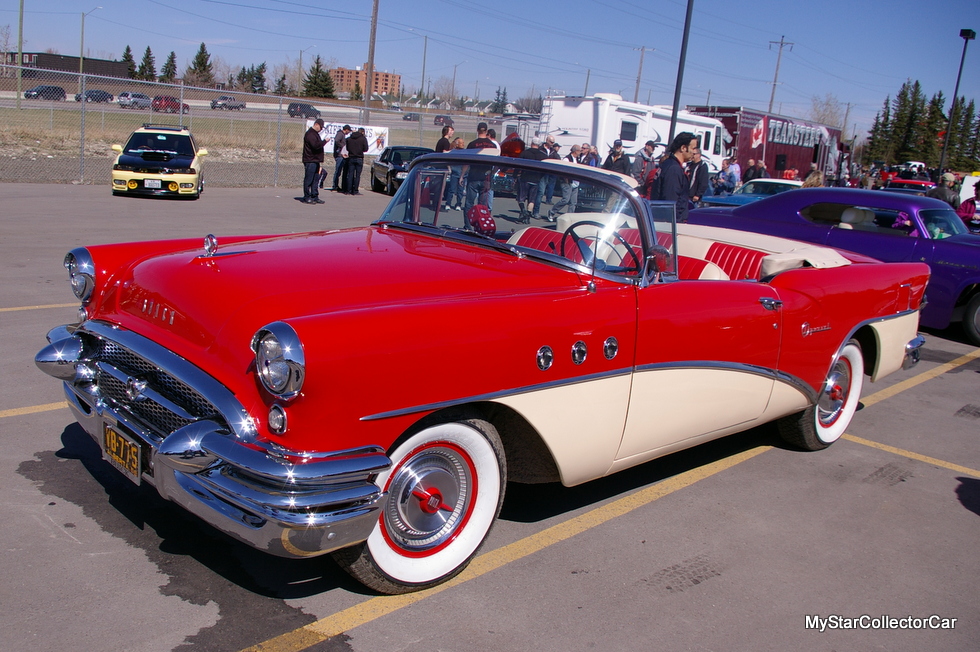 The most famous car brand from 1955 would likely be the '55 Chevy, the oldest sibling in the legendary Tri Five clan (1955, 56 & 57 Chevys).
 These cars have pushed most other brands out of the spotlight, including their own stable mate, the Buick.
There are very few 1955 Buicks to be found at car shows and there are even fewer '55 Buick convertibles to be found anywhere in 2015.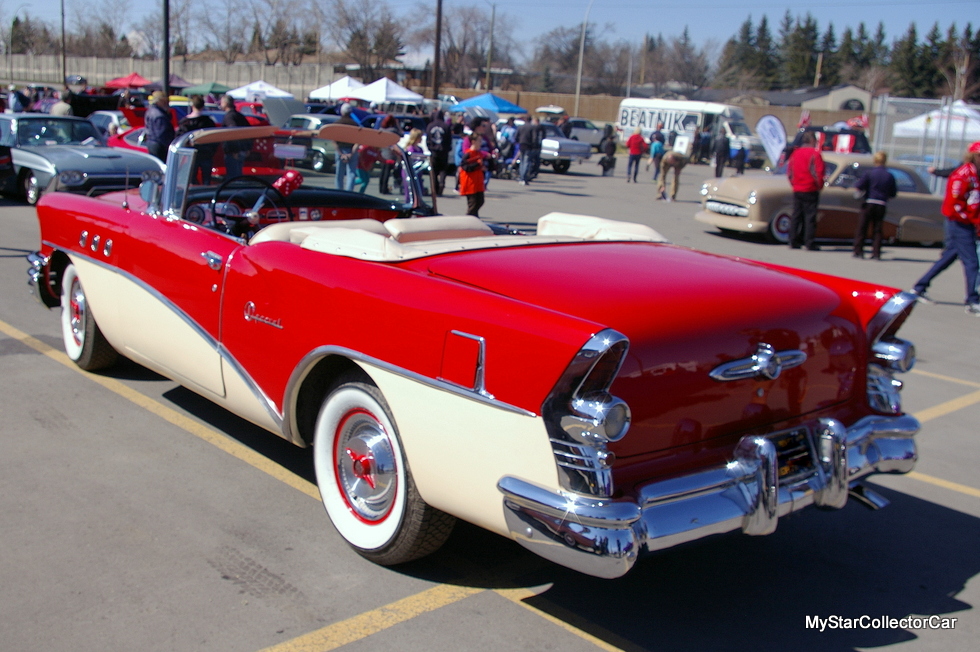 Buicks were always one of GM's luxury brands-not quite a Caddy-but more than a Chevy when it came to status in North America's new suburbs.
However, a 1955 Buick never held its status over a 1955 Chevy and faded from the public eye over the years because they made less of an impression on 50s nostalgia than the Chevys. That was a tragedy because a 1955 Buick was one of the finest-looking cars ever to leave a factory.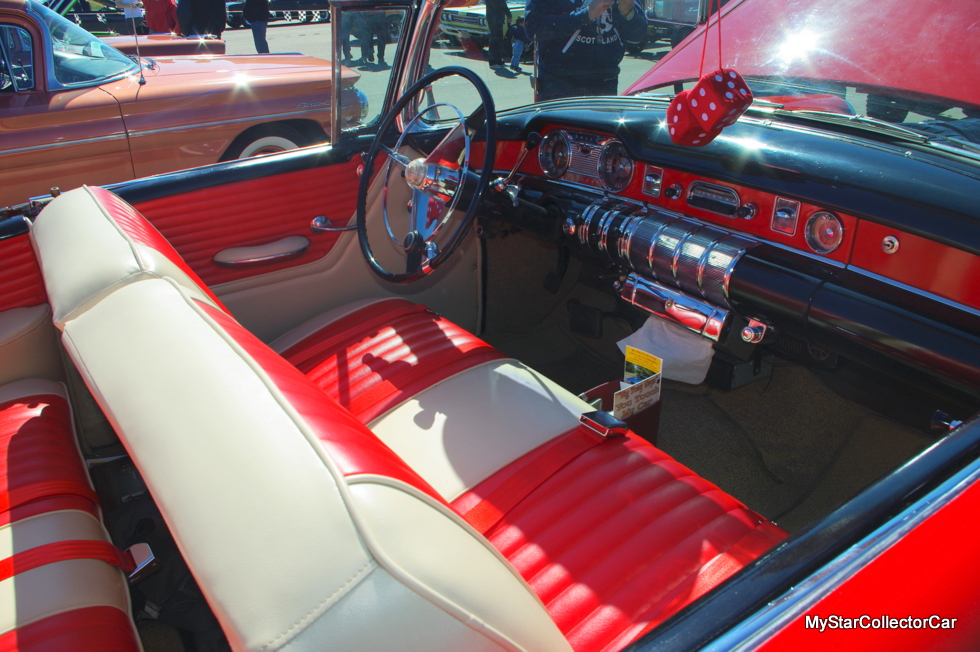 The rarity of a '55 Buick has given these beauties a new lease on life 60 years later and they now enjoy the kind of attention they failed to garner during their younger years. An old Buick was more likely to become a donor car for a hot rod project and only its power-train would survive the donation.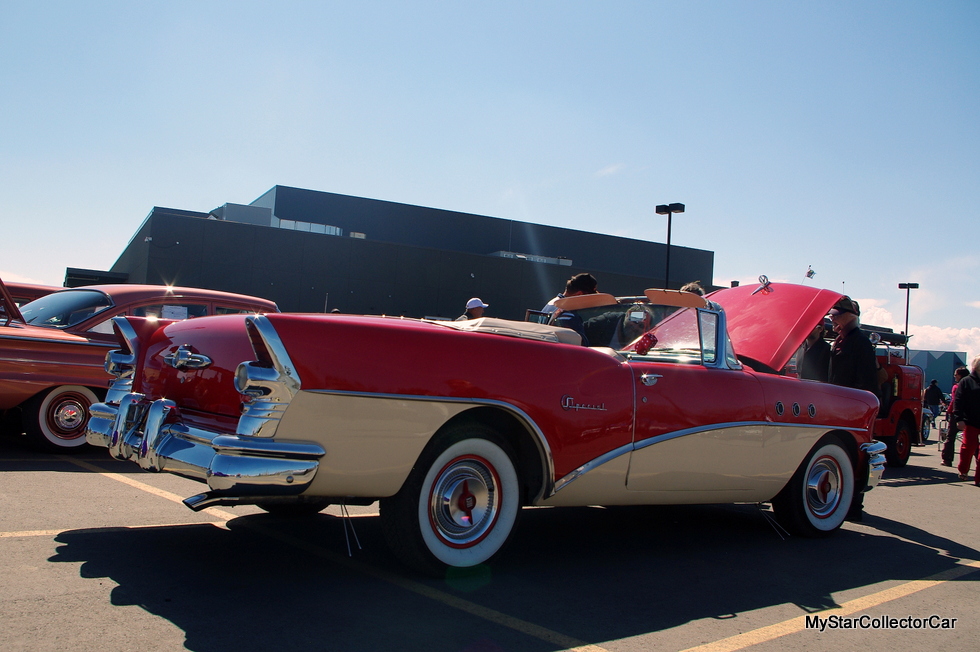 We spotted a 1955 Buick convertible at an early spring car show this year and were lucky enough to find owner Ian McCarthy with the car. It was a sunny but cool afternoon but Ian still had the top down on his beautiful Buick.
The car was originally purchased in Alabama and somehow ended up in Canada in 1994. The years had not been kind to the Buick when Ian bought it and he had plenty of work ahead of him to keep the Buick from a date with the crusher.
The floors were completely gone and the trunk was also a mess, so Ian had to buy some parts cars to put this rusty Humpty Dumpty Buick back together again in one shiny piece. He ended up with numerous parts cars, including two '55 Buick hardtops to use as donors for the convertible.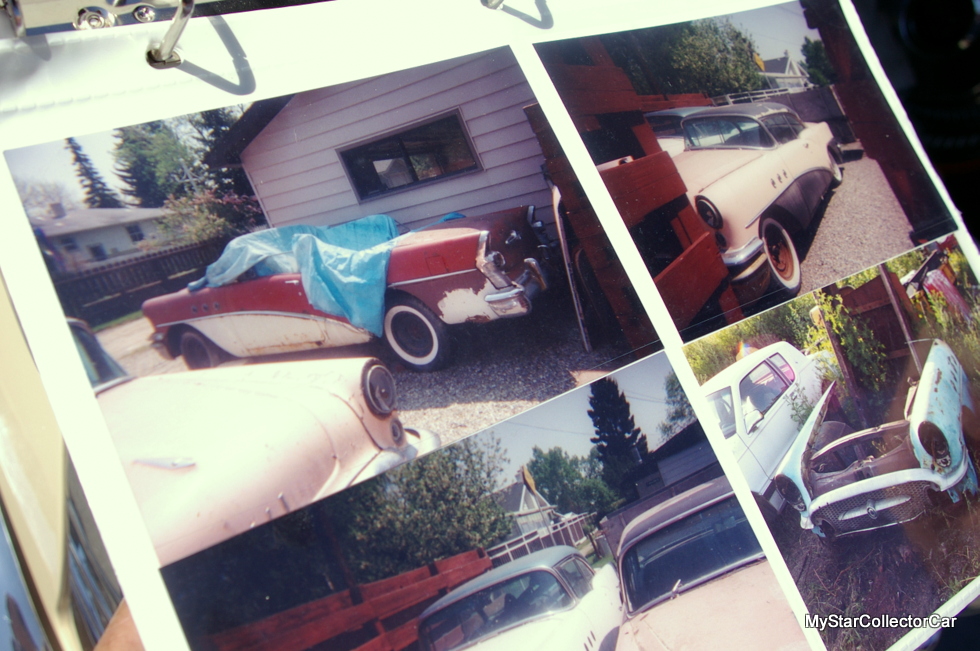 He also needed an engine and was able to find a 1957 Buick engine to bolt up to the original Dynaflow automatic transmission in the convertible. The result was a success and Ian claimed he can cruise at 70 mph (110 km/h) and pull down 24 mpg along the way.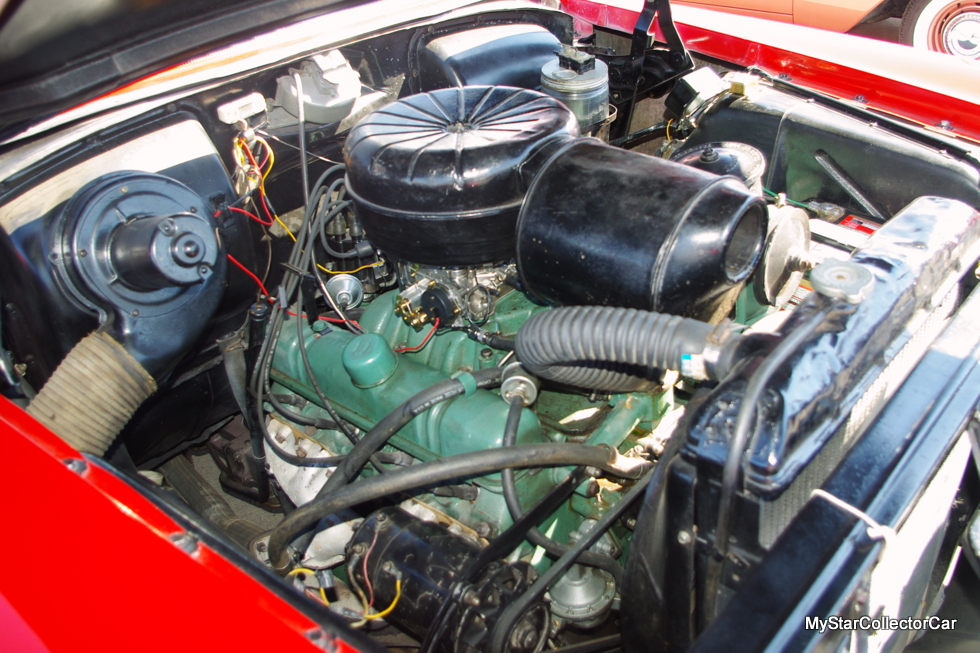 Ian started his restoration in 2001 and was able to get the car on the road in 2011, along with several more years of what he called "detailing the Buick". His attention to details have made the car one of the nicest 1955 Buick convertibles in a 21st century world where very few of these cars are still on the road.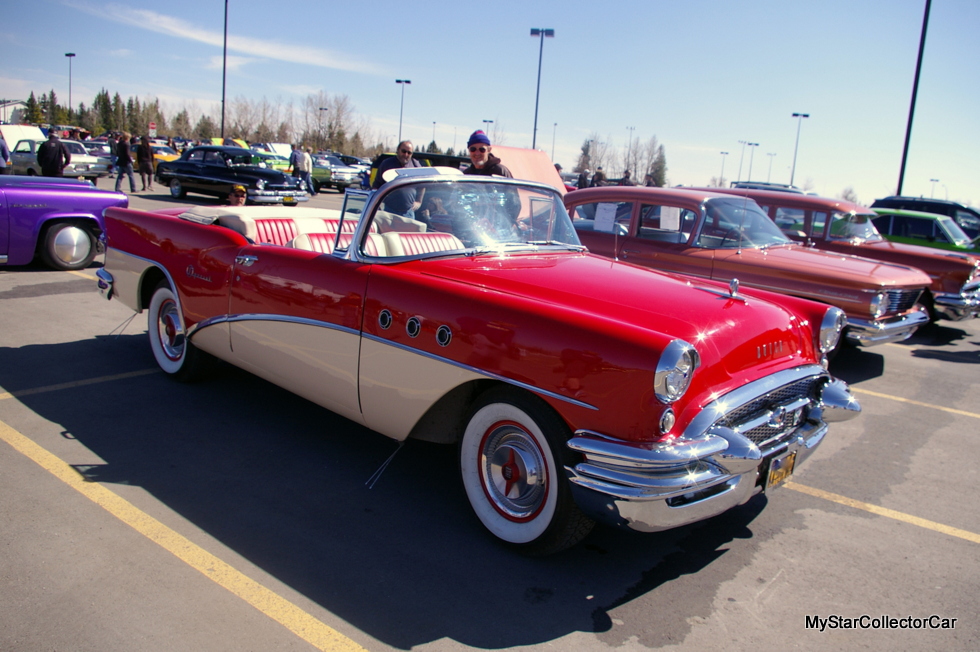 Ian made a great decision to modify the factory two tone red and white paint job when he substituted beige for the white. The two colors make the Buick pop and we will definitely agree his new color combination is a home run for the convertible. Ian also added a cinnamon tan convertible top to the Buick, another great idea.
Ian installed beefier Roadmaster wheels and brakes to give the car a little extra stopping power on the road.
He has spent a fair amount of time at car shows and has won many awards at them.
Jim Sutherland
CLICK HERE to Like us on Facebook
CLICK HERE to Follow us on Twitter
CLICK HERE to Follow us on Pinterest
Please re-post this if you like this article.