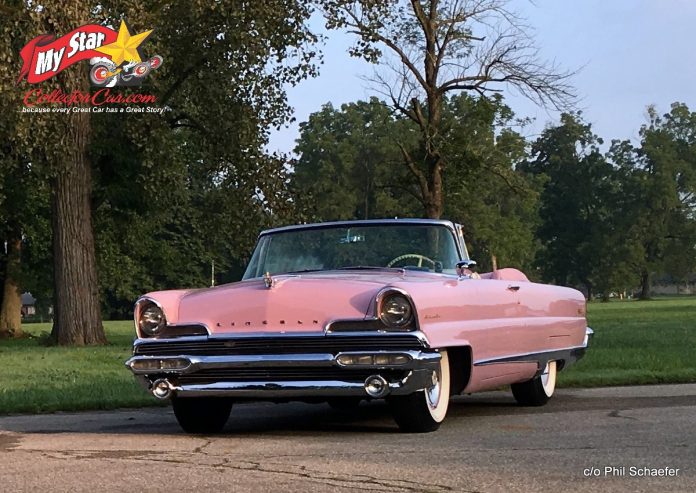 Lincoln ran an ad campaign in 1956 with this copy: "It's Lincoln long, it's Lincoln low, it's Lincoln lovely".
Phil has a deep connection to this beauty as he explained, "After my mother got married and had her first child, my grandfather asked my grandmother if she would prefer a trip around the world, or her first fancy car as a "second honeymoon" gift. My grandmother chose the car "because it would last longer".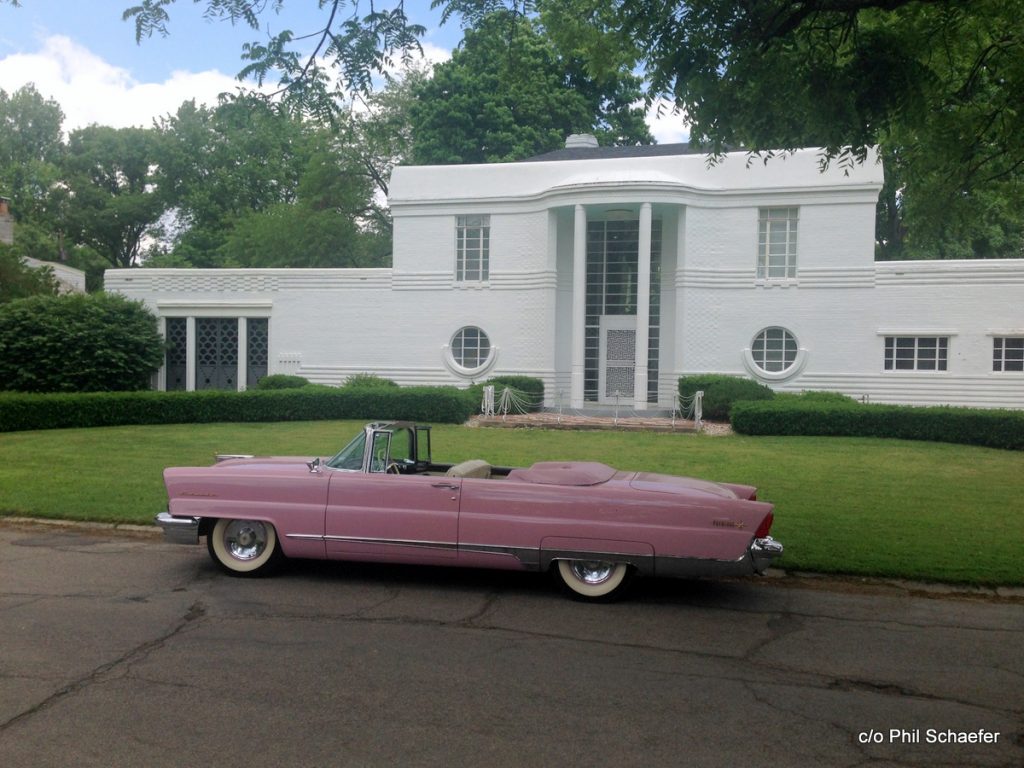 Phil's grandfather was careful about the purchase: "As head of the Chicago Transit Authority, Grandpop went to Milwaukee to buy the car so the dealer would not ask for any favors from the City of Chicago during price negotiations. The salesman asked what color Grammy would want. Grandpop answered he did not know, but she wore all the latest fashions, so the salesman suggested amethyst (pink). On Nov 5th, 1955, he brought the car home to Grammy".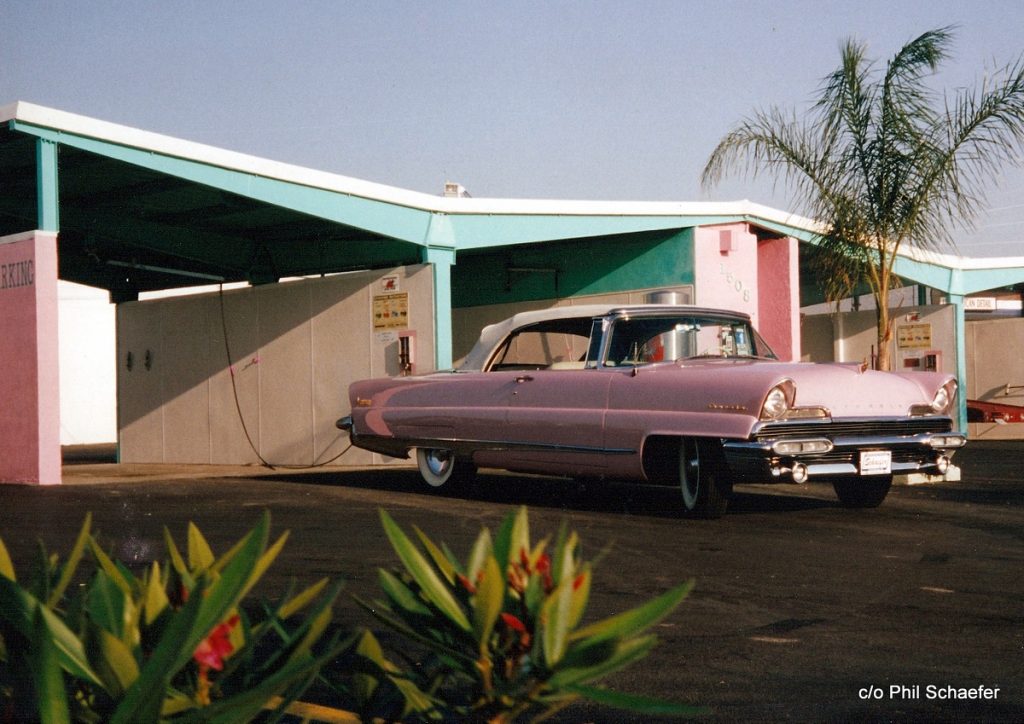 This classic Lincoln had a good life with plenty of memories for a young Phil: "He had a company car, so this was their only car up to retirement, and beyond. Grammy loved the car and would not let go of it. I remember going on many vacations in that car as a little kid".

Phil knew he would eventually own the big convertible: "My father collected antique cars, so I kept telling Grandpop that I wanted the car when he was done with it. He finally had trouble finding parts, so they gave it to me as a gift for high school graduation".
That gift proved to be a long-term project: "I had a new car that I took to college, so I stored the Lincoln at my father's and played a bit with it in the summers. As I was starting my career, I pretty much ignored the car and it deteriorated. Grammy kept telling my "just get rid of it, don't hang on to it for sentimental reasons". I told her it was an amazing car, one certainly worth keeping. Grandpop died in 1988, and that jarred me into wanting to restore the car before Grammy passed too. A ground up restoration was completed in 1990".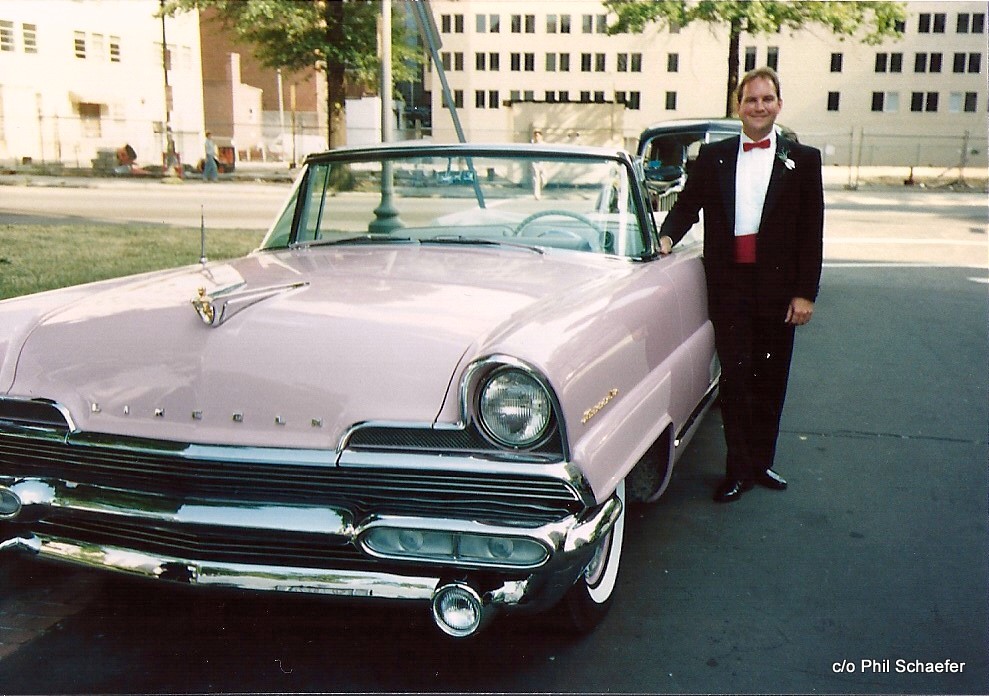 Phil was clear about the future of the Lincoln and its connection to his grandmother: "I picked the car up at the restoration shop, suitcase in hand. They asked me where my trailer was. I told them I was DRIVING the car to a show in Washington DC. They were shocked. I had some distributor issues on the drive to DC, and friends did the repairs in a basement parking garage by flashlight. After that show, I drove the car to Fort Lauderdale to show it to Grammy".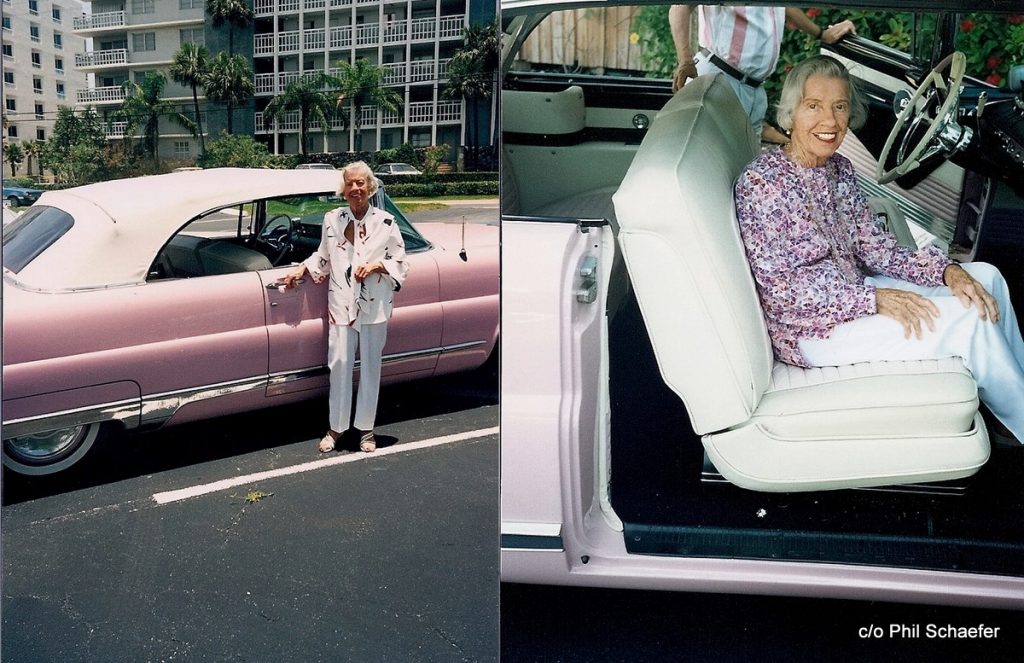 Her reaction was perfect: "Grammy could not believe her eyes, nor could the people in her condo building. It had been 14+ years since anyone had seen it and it "was just like brand new". The next 4 winters I took the car (mostly trailered after the first trip) down to take Grammy for rides in it".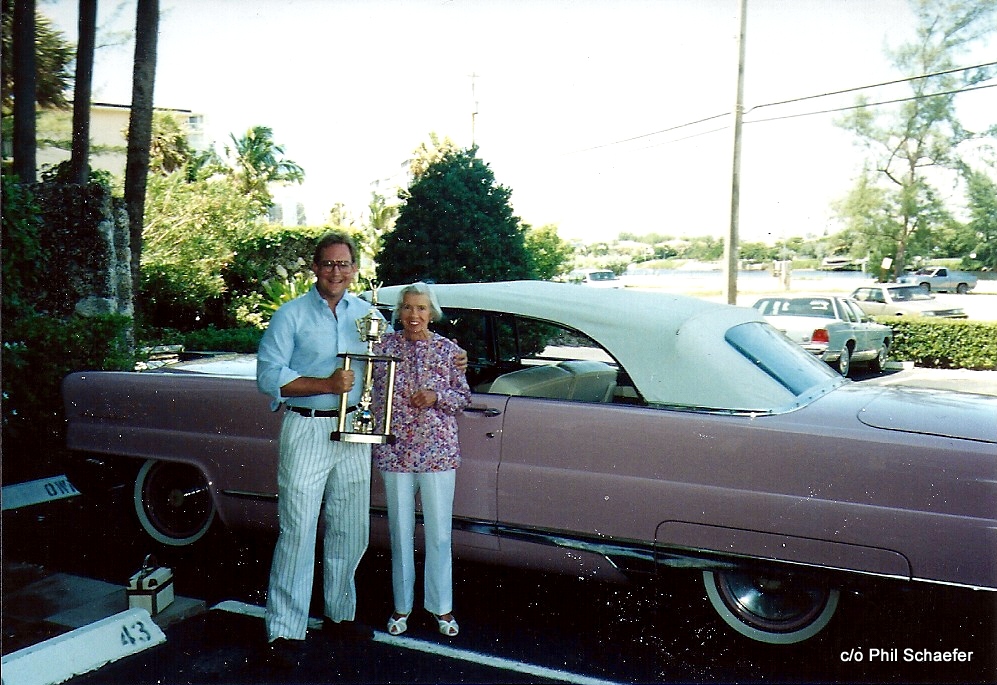 Phil was fearless about driving the family classic: "Early on after restoration, I shipped the car to California, took it to a couple of shows there, and DROVE it home to Indiana. She overheated in the CA mountains, so I did the CO mountains in the dead of night. The rest of the trip was uneventful. She is a dream to drive on the highway, except for the people nearly running me or other cars off the road trying to take photos".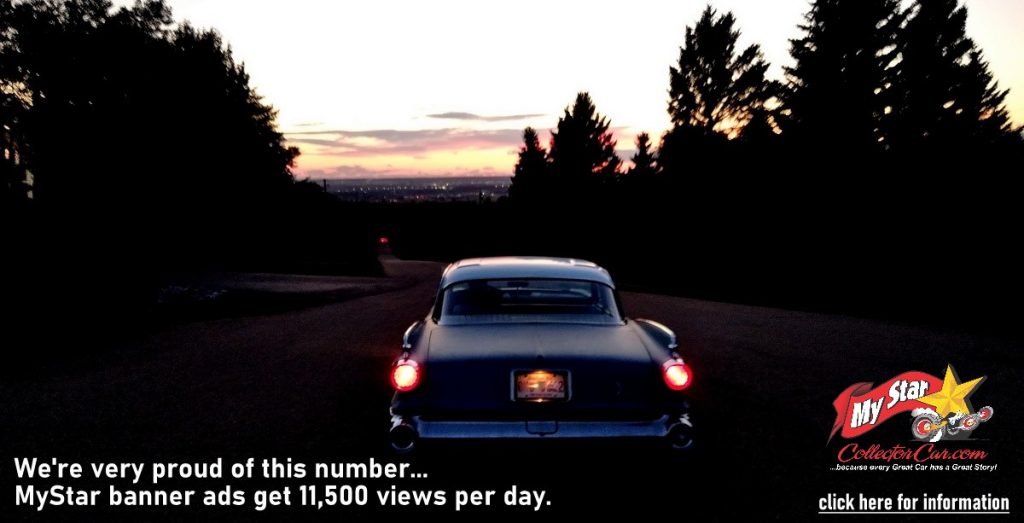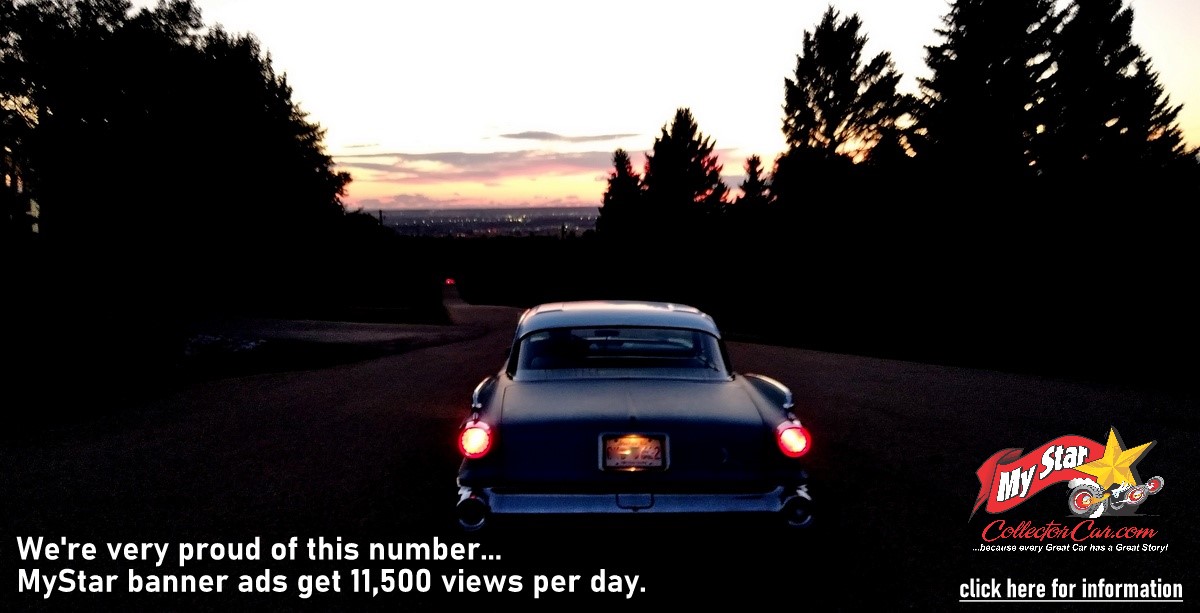 Life is much easier for Grandma's Lincoln in 2022: "In more recent years, I just take her out occasionally, since I now have a '56 Premier sedan in Dubonnet Metallic (maroon) and restored a black and pink coupe to compliment the convertible. Unfortunately, I was forced to sell that coupe due to a bad business deal in the early 2000s, but last year I bought a Wisteria coupe to replace it. Also, I have a resto-mod '56 Lincoln wagon to go with the other '56s. FYI, it was created from stretching a sedan, it was never a hearse, so she is surrounded in the garage by her stablemates, three other '56 Lincolns".
Phil does have one complaint about his grandmother's car.
By: Jerry Sutherland
Jerry Sutherland is a veteran automotive writer with a primary focus on the collector car hobby. His work has been published in many outlets and publications, including the National Post, Calgary Herald, Edmonton Journal, Ottawa Citizen, Montreal Gazette, Saskatoon StarPhoenix, Regina Leader-Post, Vancouver Sun and The Truth About Cars. He is also a regular contributor to Auto Roundup Publications.
Please re-post this if you like this article.