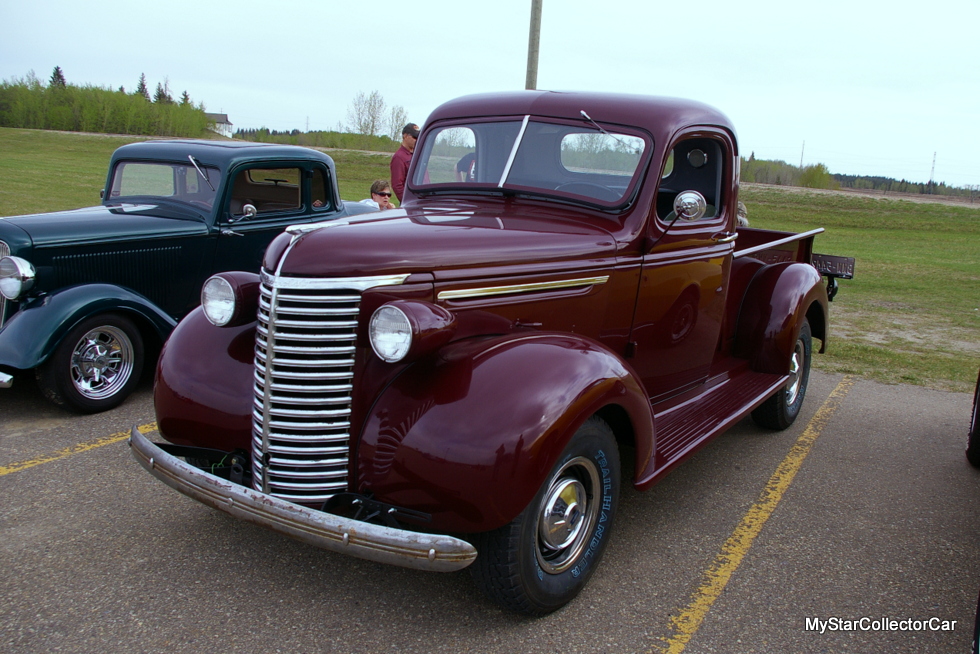 Greg Garson was at a swap meet when he spotted a photo of a 1939 Chevy truck on a For Sale board.
It was a classic love at first sight moment because Greg tore down the photo of the truck, negotiated a deal for it, and took a 12 hour round trip to pick it up the next day.
The old Chevy was a workhorse from a bygone era and was used on a farm for many years.
The truck still ran when Greg bought it and he was able to drive it onto his trailer but Greg knew the engine was on its last legs.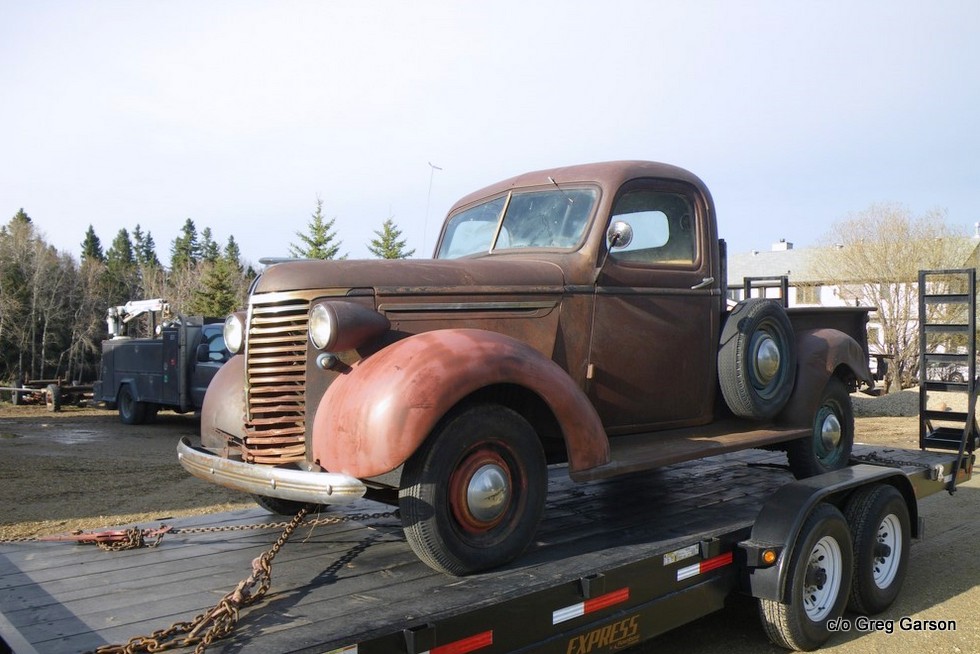 However, Greg wanted to restore the truck with an eye towards originality so he chose a 261 Chevy Jobmaster engine as a replacement for his original engine. The 261 offered a few upgrades from the original engine but retained the basic look and design of the straight six used by GM in 1939.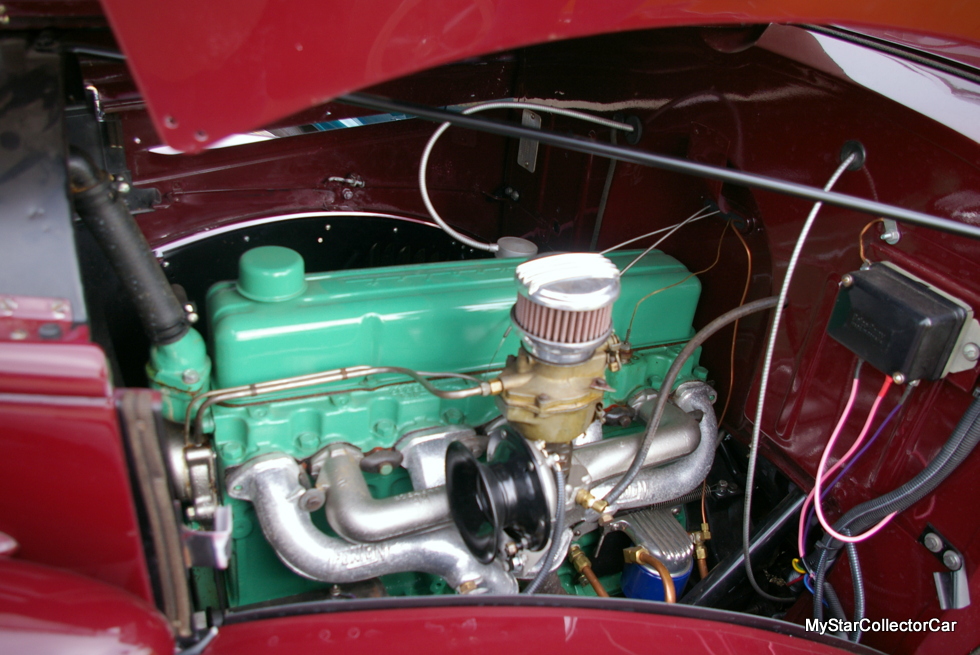 For Greg, one of the most appealing features of the Jobmaster six was its full flow lubrication system that sends oil to all points on the engine. The original engine had a splash oil system that was not able to deliver the same level of lubrication and could lead to engine failure under heavy load.

Initially the truck restoration was on hold while Greg worked on other projects and he did not get into serious rebuild mode until he completed them. The entire '39 Chevy truck project only took about a year and four months once Greg found the time to work on it.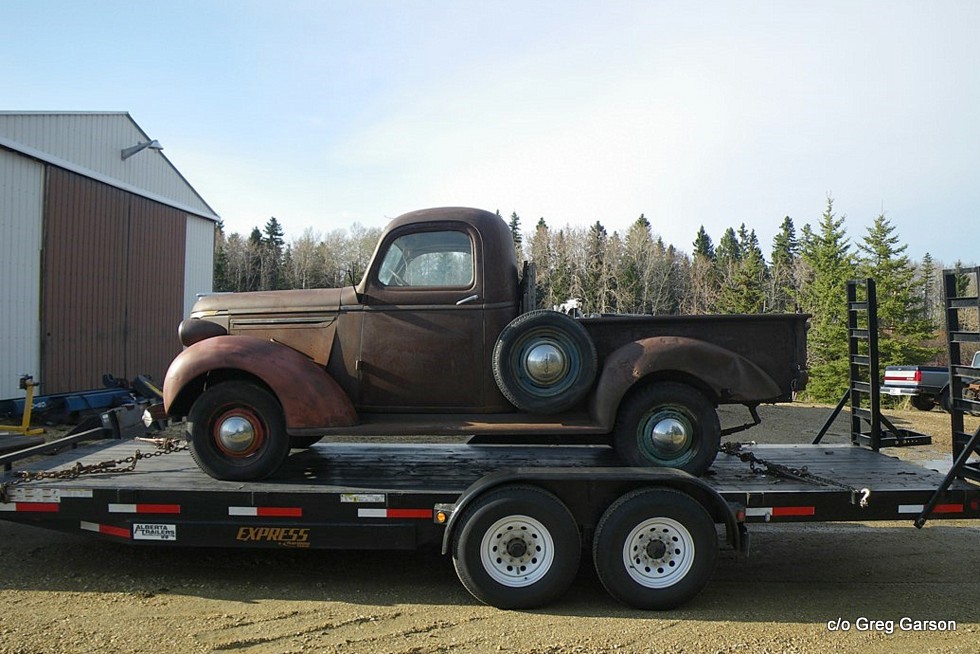 Greg is a multi-talented guy who is willing to tackle every element of a build, from mechanical to cosmetic. He did a complete restoration on the truck that included "every nut and bolt", in Greg's words.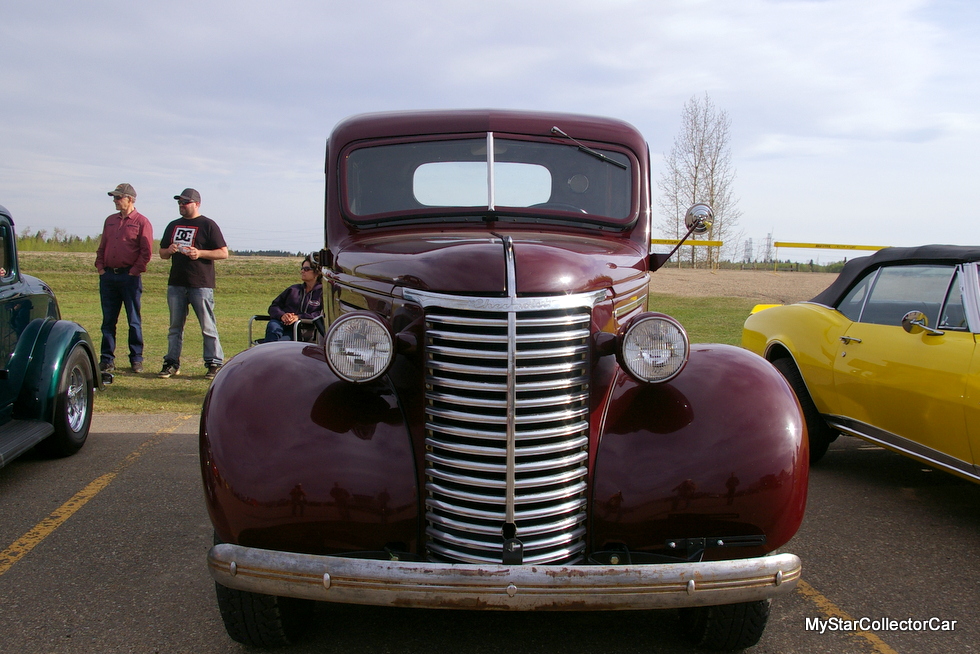 The overhaul list includes a completely re-built transmission and engine, along with new brakes and steering, all of it done by Greg. He even built his own exhaust system for the Chevy truck.
He also completely overhauled the 6-volt electrical system on the Chevy. The truck now sports a complete signal light system and 2 brake lights instead of the factory 1 brake light system. It even has an interior dome light.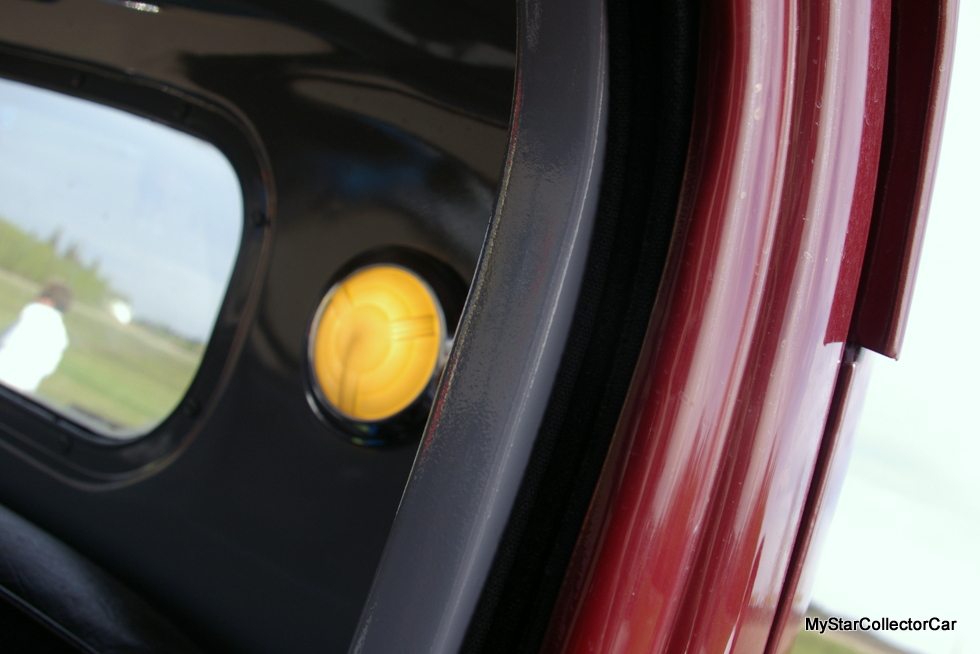 The truck was originally built in a Regina, Saskatchewan GM factory and spent its former life on a Saskatchewan farm where it endured plenty of cosmetic damage over the years. Greg was able to purchase an aftermarket box for his truck but used the rest of the original body panels.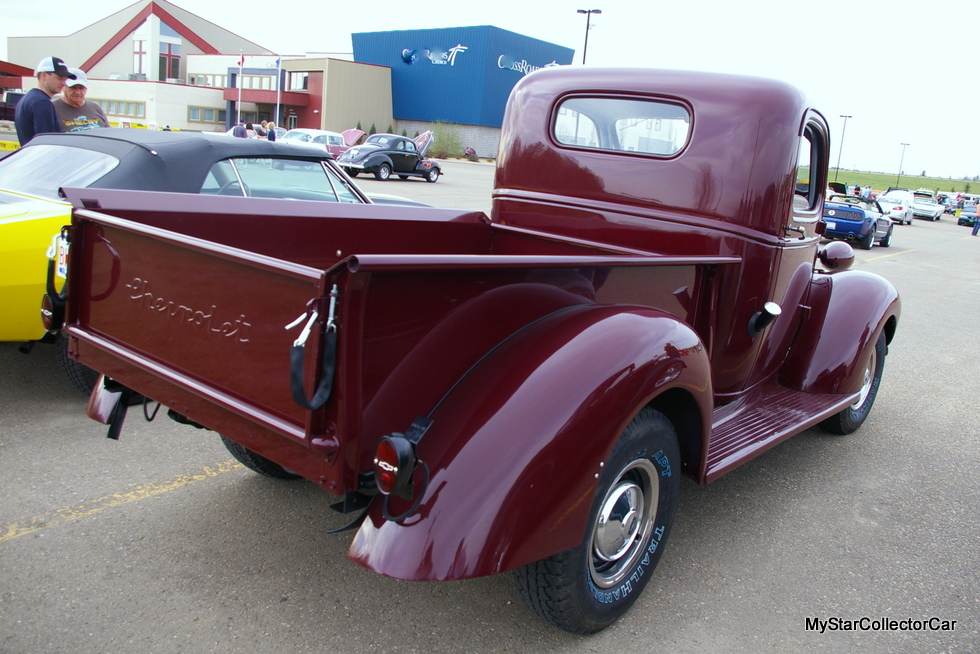 The rear fenders required plenty of work to restore them back to their original condition, among many other body work issues on the Chevy pickup.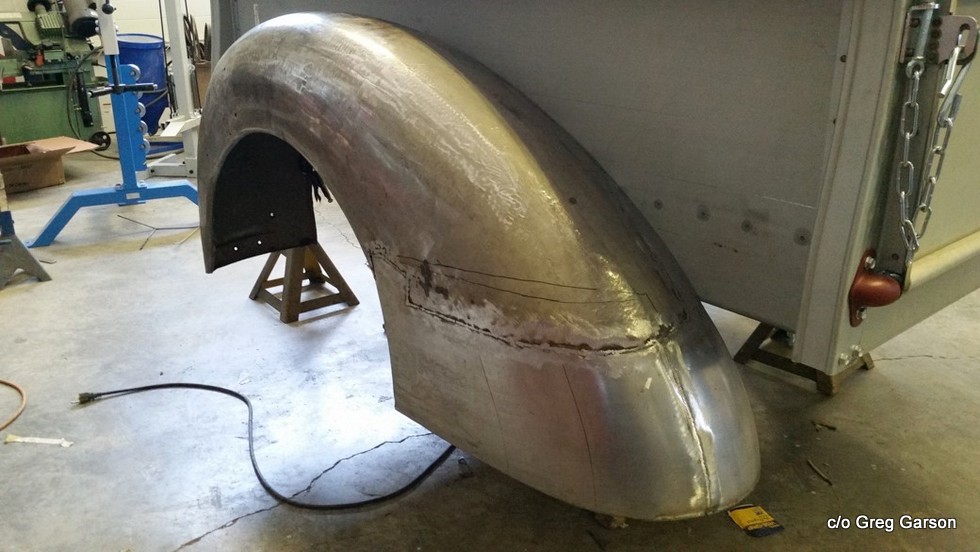 One of the things that was important to Greg was to build a truck that he could use a daily driver. He wanted to drive the truck on the highway and keep up with traffic so he chose the more sophisticated Jobmaster six because it could run at higher RPMs with its more efficient engine lubrication system.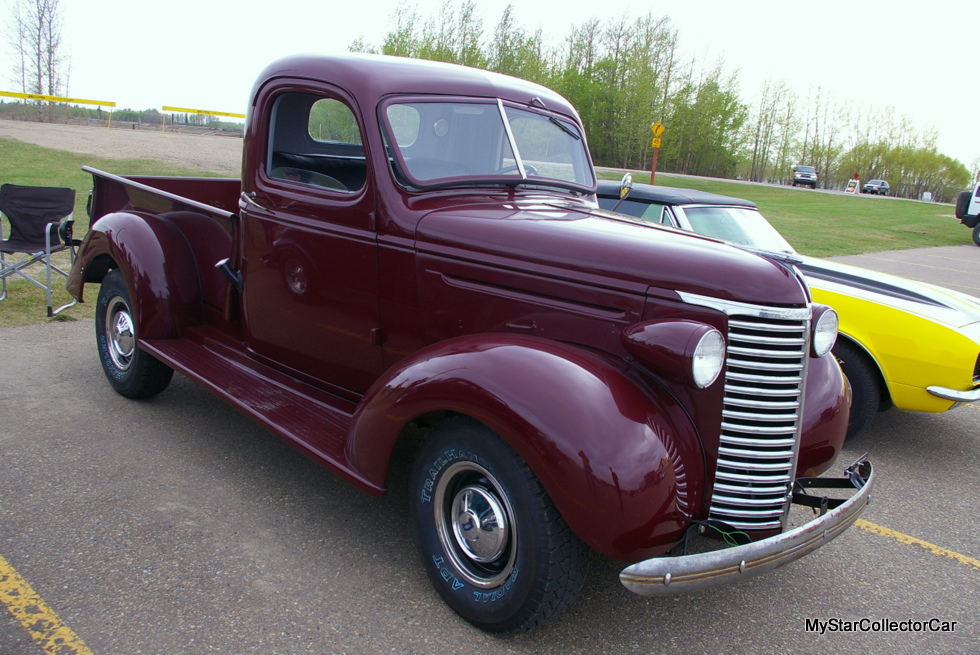 He also added highway gears into the mix and now he can run at a steady 70 mph (110 km/h) on the road all day.
Greg's to-do list on his truck has shrunk down to a few cosmetic upgrades like the bright work, but that will have to wait because this summer he will enjoy the open road behind the wheel of his '39 Chevy-his love at first sight truck.
Jim Sutherland
CLICK HERE to Like us on Facebook
CLICK HERE to Follow us on Twitter
CLICK HERE to Follow us on Pinterest
Please re-post this if you like this article.