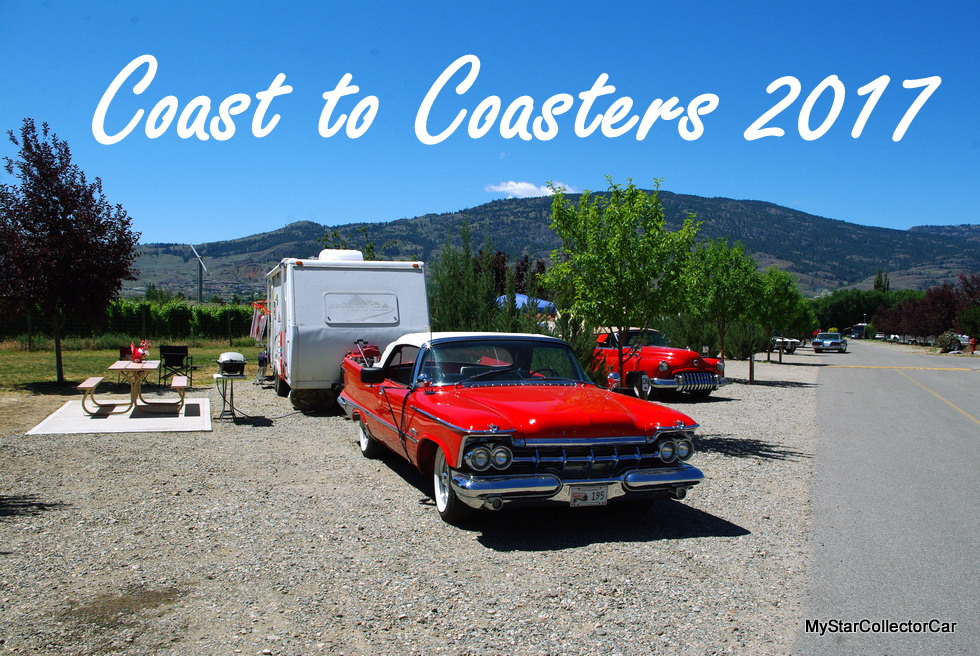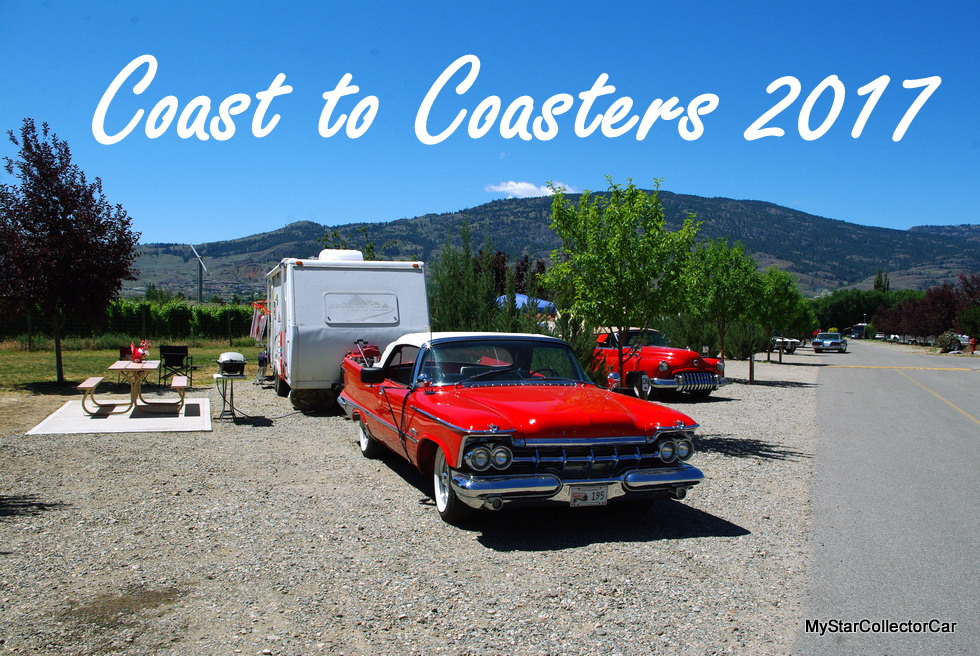 The Coast to Coast automobile adventure began in 1967 as a Centennial idea to help Canada celebrate its 100th birthday.
The cross-country road trip has taken place every 10 years since its inception in 1967.
However, the 2017 version of the Coast to Coast tour took place just seven years after the last one in 2010 to help round out the number to 50 years since the first one in '67.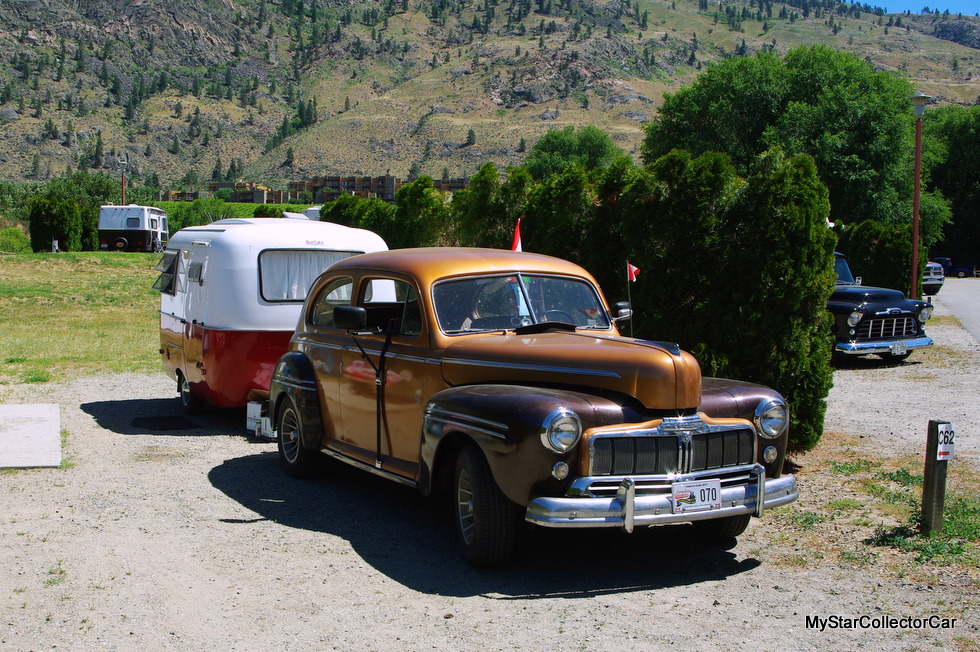 MyStarCollectorCar caught up to the tour participants on Canada Day weekend at a time when the country was celebrating its 150th birthday and the Coast to Coasters were in the early stages of their long summer tour from Vancouver Island to the island/province of Newfoundland.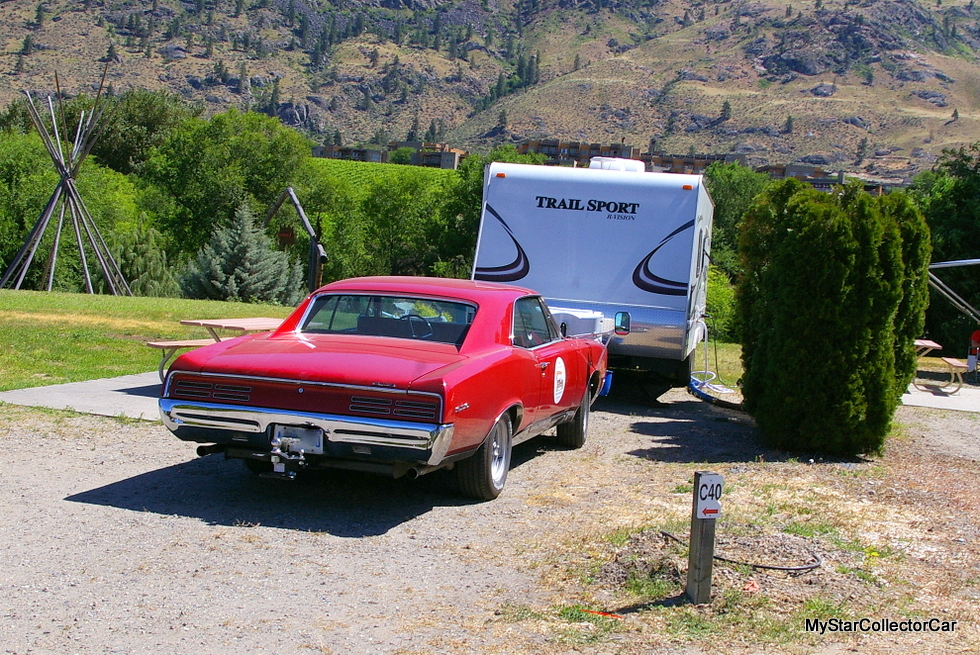 The biggest requirement in the long drive is that each participant must drive a vintage vehicle for the entire trip. Some may choose to add a trailer into the mix and they usually (but not always) pick a lightweight trailer to give the vintage tow vehicle a break in this department.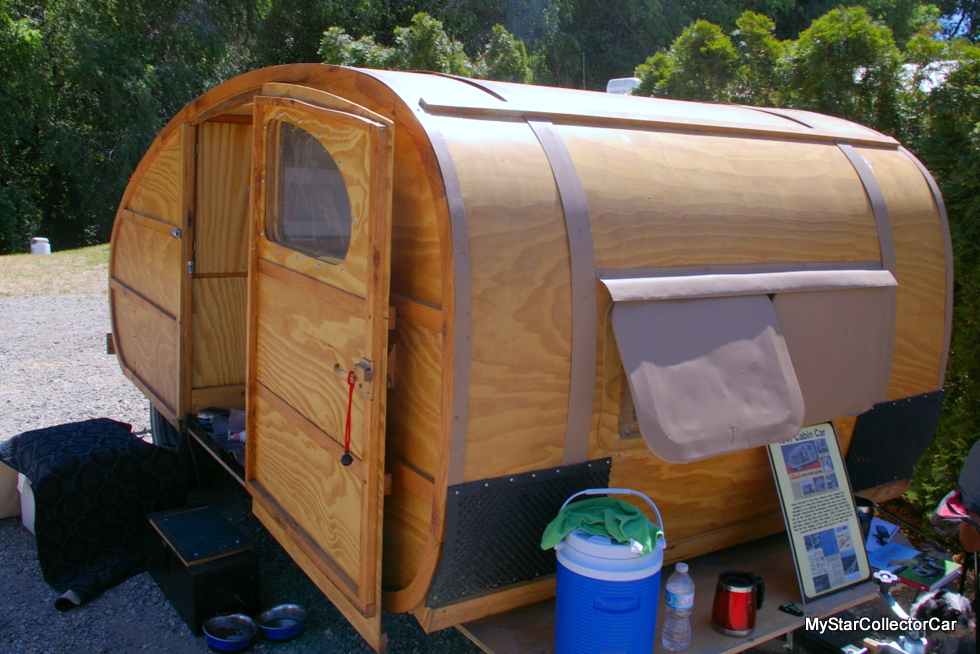 This year's edition of the Coast to Coasters included an array of trucks ranging from stock to heavily modified versions of vintage pickups. One of the trucks was a 1958 GMC pickup truck that was a stellar example of a bygone era in pickups and its owner had some colorful reasons for his vehicle choice to join the cross- country road warriors on the 2017 Coast to Coast tour. Look for the full story on this '58 GMC in a future MSCC article.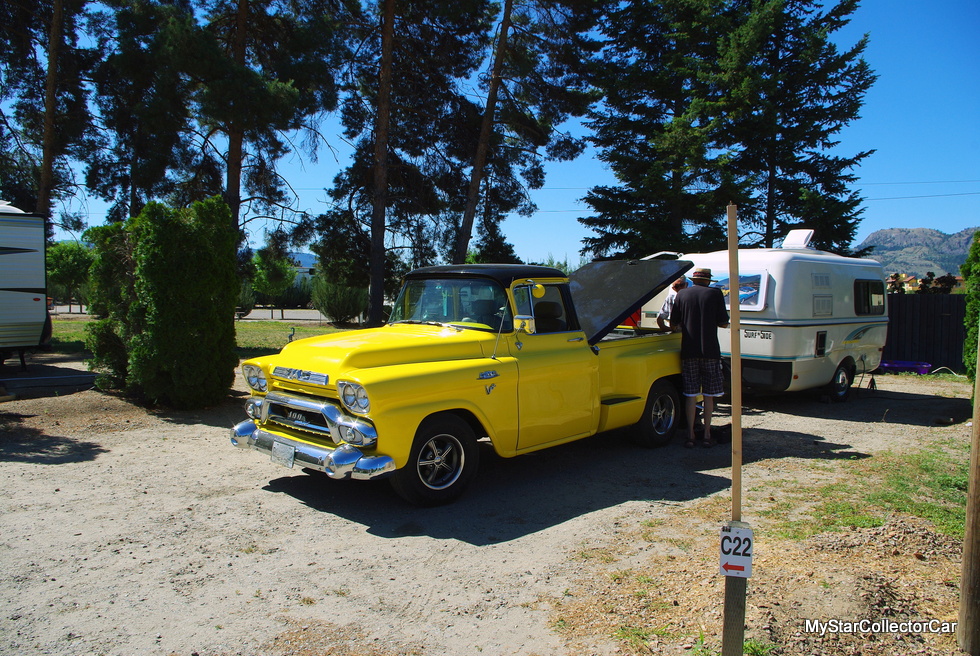 A 1954 Dodge ¾ ton seemed familiar because it participated in the 2010 Coast to Coast run and MSCC spotted it at a camping area west of Rocky Mountain House, Alberta. We were not able to get the story on the Dodge truck in 2010, but we were luckier this time and can now tell the story about why and how this 63-year-old truck is back to join the fun in a cross-country run.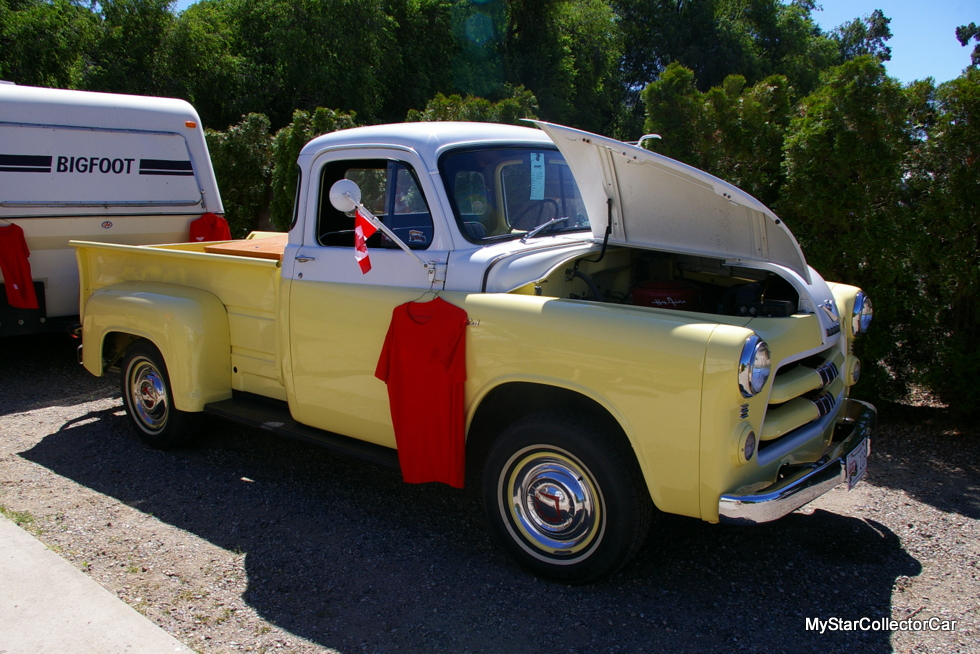 A 1966 GMC was a horse of a completely different color and power range. It was far from a stock version of the '66 GMC, but it looked like a factory truck if one ignored the massive change in horsepower and paint in the pickup. MyStar will reveal what happened to the truck in the 51 years since it left the factory in a future article.
There were plenty of cars on the tour, including a 1959 Chevy Impala two-door hardtop that proved GM did not have to fall back on the Tri-Five models to be a cool car maker. The '59 Chevy will be the subject of a future MSCC article and our readers will be very interested to learn more about the horizontal finned beauty from the General.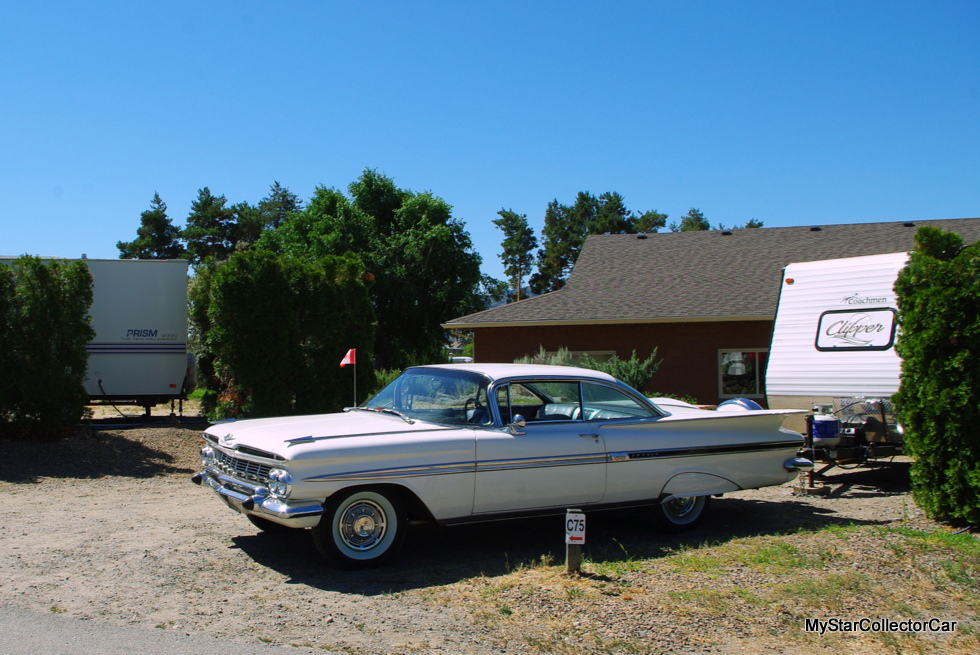 A 1957 Monarch convertible had a Canadian connection before it even left the factory because it was strictly a made-in-Canada model. Its Canadian roots made it very rare and hard to restore. Find out why and how it was restored to participate in the 2017 version of the famous Coast to Coast tour in a future MSCC story.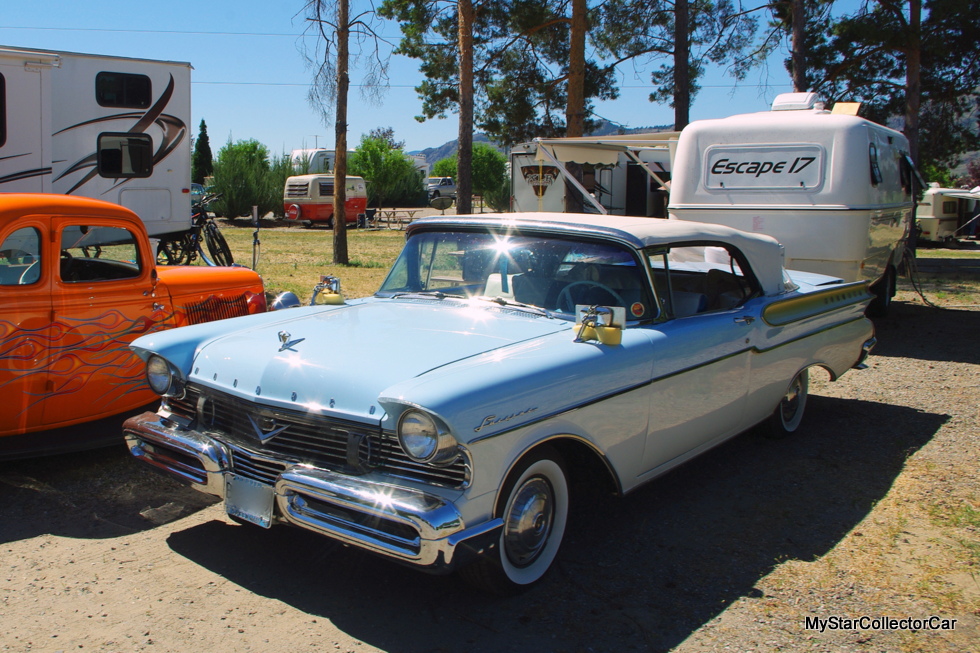 A 1953 Pontiac Chieftain convertible had a major connection to one family and we at MSCC will explain why its current owner was "gonna  take a sentimental journey" across country in his 64-year-old Poncho in a future MyStar feature.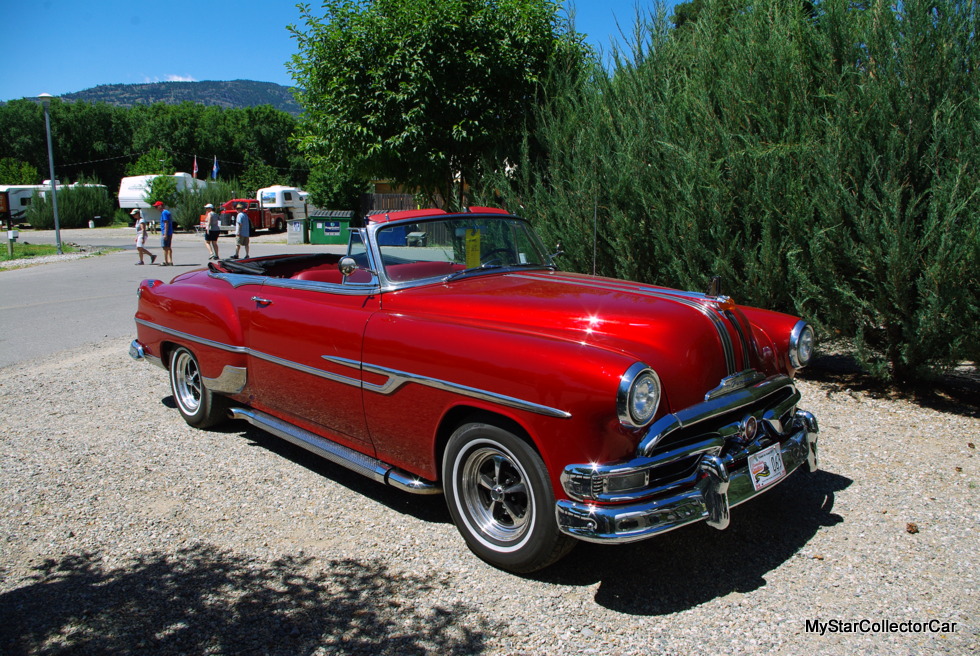 A 1969 Buick Wildcat convertible was ready for the hard work of being a tow vehicle for a trailer on a cross-country odyssey for its owner and his wife. They were rookies on the Coast to Coast run and looked forward to the adventure of a lifetime. Find out why they chose to participate in the tour and how they became the proud owners of a '69 Buick 'vert in a future MSCC article.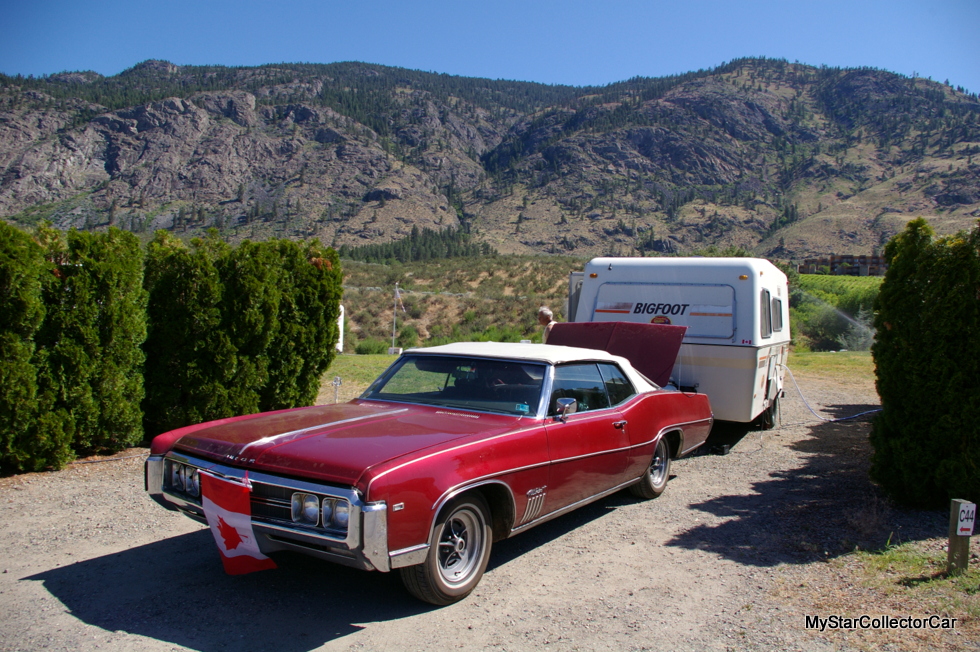 A 1954 Olds 98 was hard to miss at the Coast to Coast gathering and we managed to get the full story behind this remarkable car for an MSCC feature that our readers will most certainly enjoy at a future date.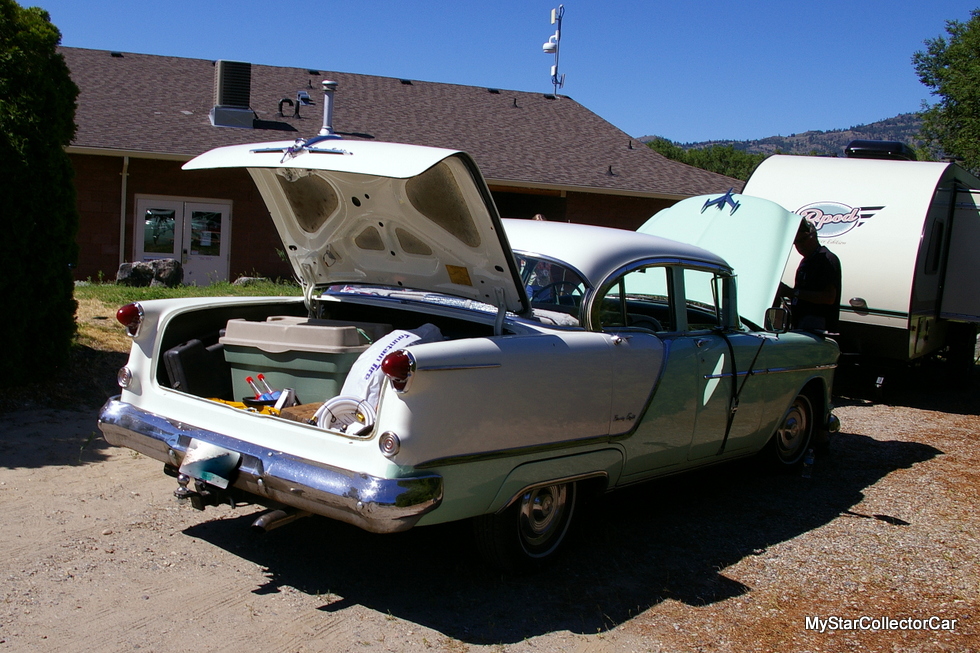 A '54 Buick Century was similar to the Olds in age and, like the 98, was also a tow vehicle for a trailer. Our MyStar readers will learn much more about the Buick Century in a future article.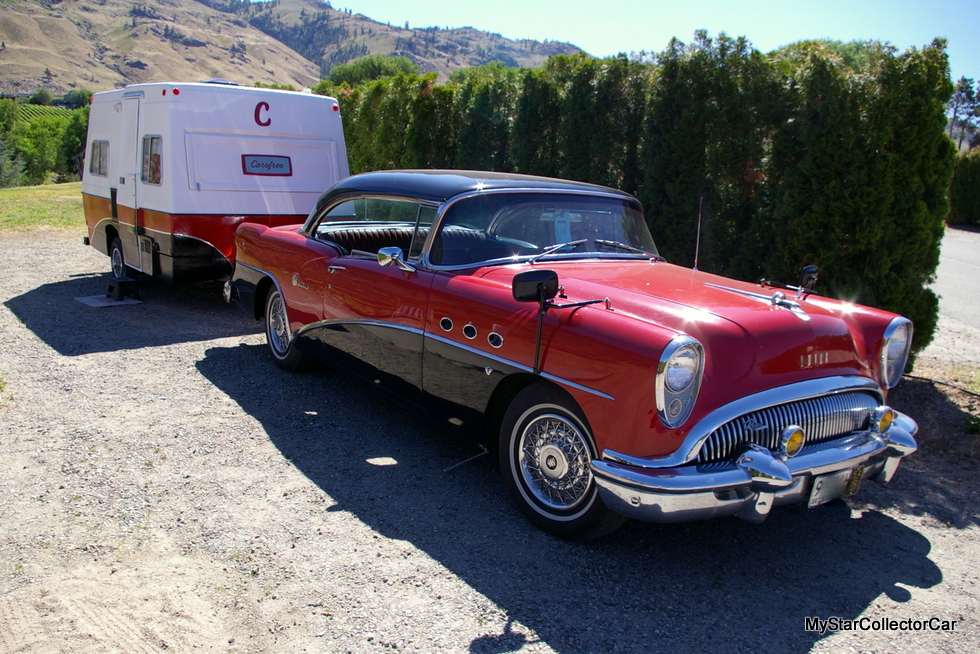 A 1966 Chrysler New Yorker was a couple's second venture into the Coast to Coast tour. Their first adventure in 2010 quickly became a misadventure when their first car choice gave them serious trouble shortly after the start of the tour.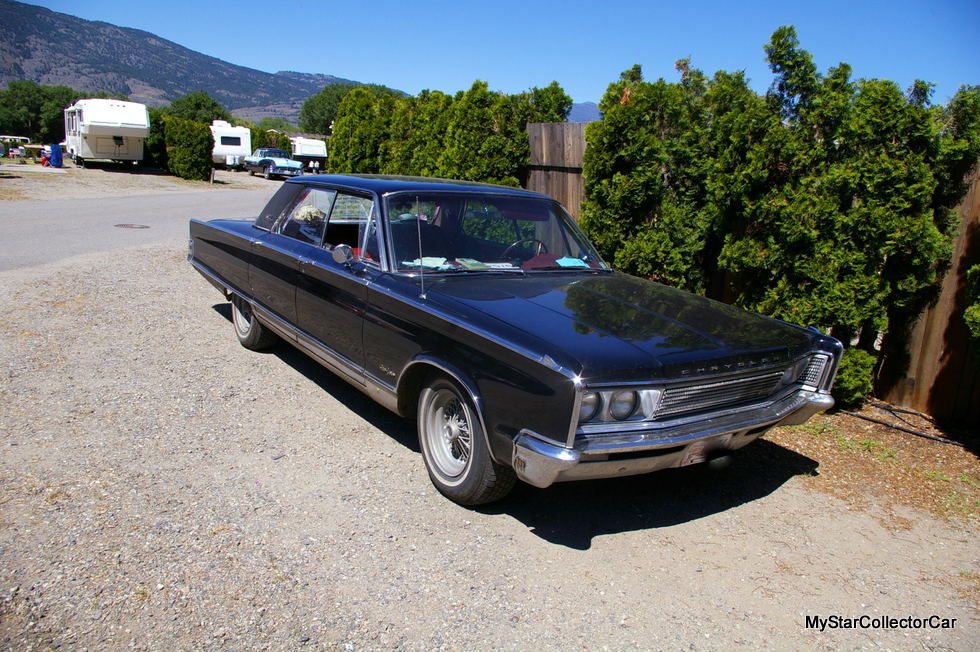 Learn the real identity of the couple's lemon that caused them to withdraw from the 2010 Coast to Coast tour in a future MSCC article.

A 1934 DeSoto Airflow received plenty of attention in Osoyoos because of its very unique design. The owner had a strong family connection to the DeSoto and her husband had strong mechanical skills that became very evident when MSCC saw the completed project in Osoyoos on the Canada Day weekend.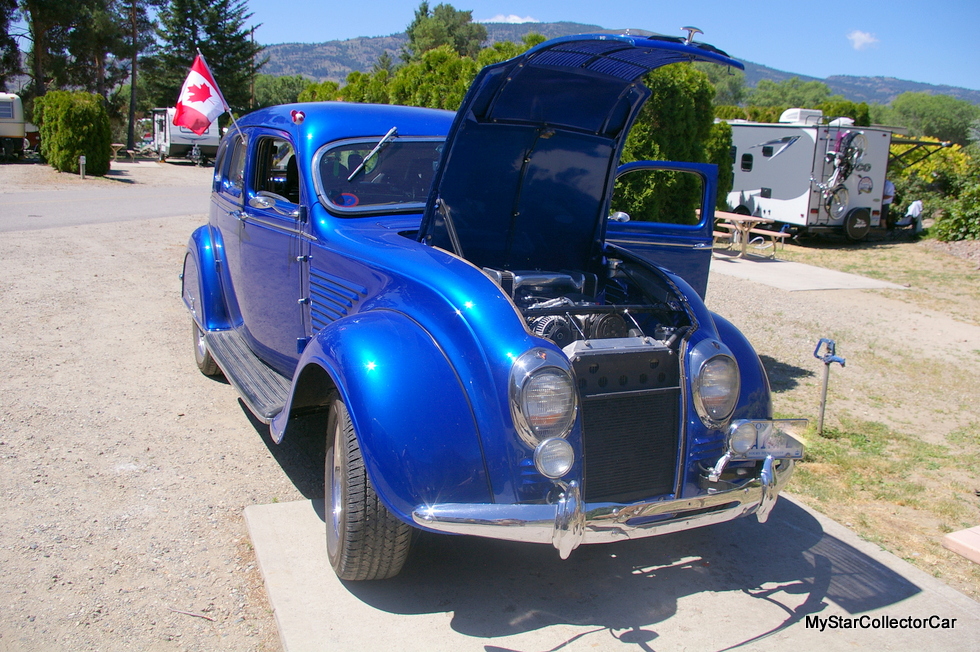 The Coast to Coasters may well be the coolest car guys in Canada because they are willing to tackle the challenge of a 9500-mile round trip journey across Canada and back. Every one of them completely deserve our admiration because they have chosen a very difficult challenge with this lengthy trip.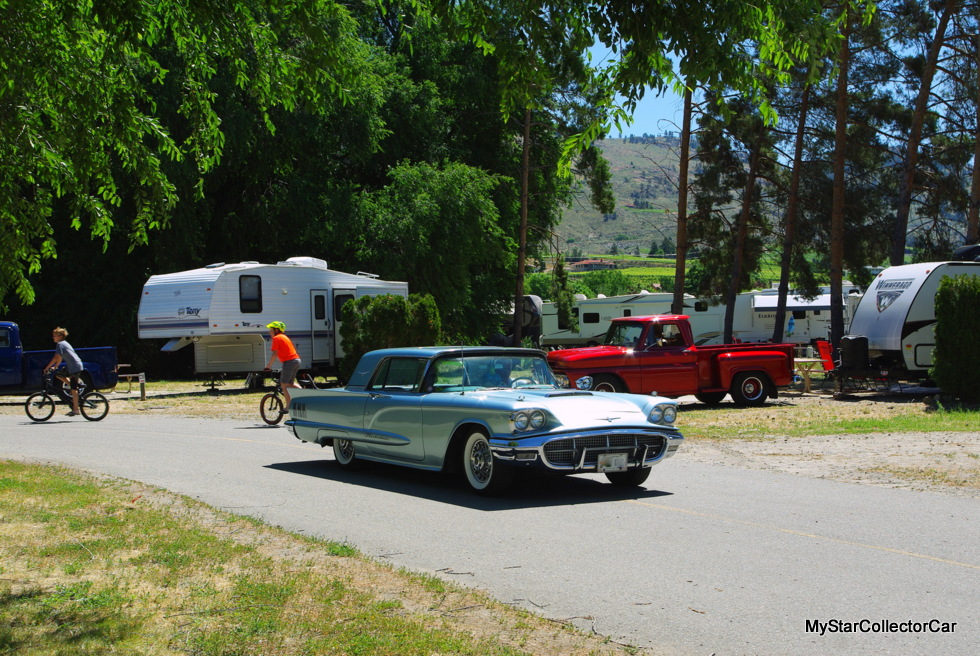 Best of luck ladies and gentlemen.  
Jim Sutherland
CLICK HERE to Like us on Facebook
CLICK HERE to Follow us on Twitter
CLICK HERE to Follow us on Pinterest
Please re-post this if you like this article.