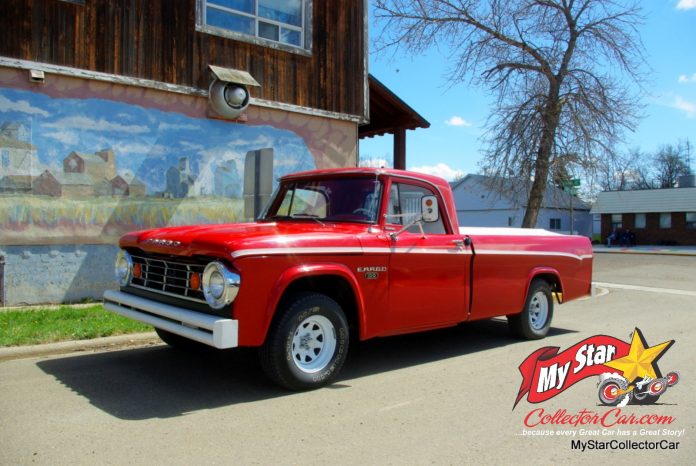 Ed Peake bought his first new truck in 1966. His choice was a 1966 Dodge ¾ ton truck that was destined to be his transportation during the early portion of his long career in the oil patch.
Ed used his '66 Dodge truck to get from Point A to Point B on some of the roughest roads in the world because oilfield jobsites are not located near smooth freeways.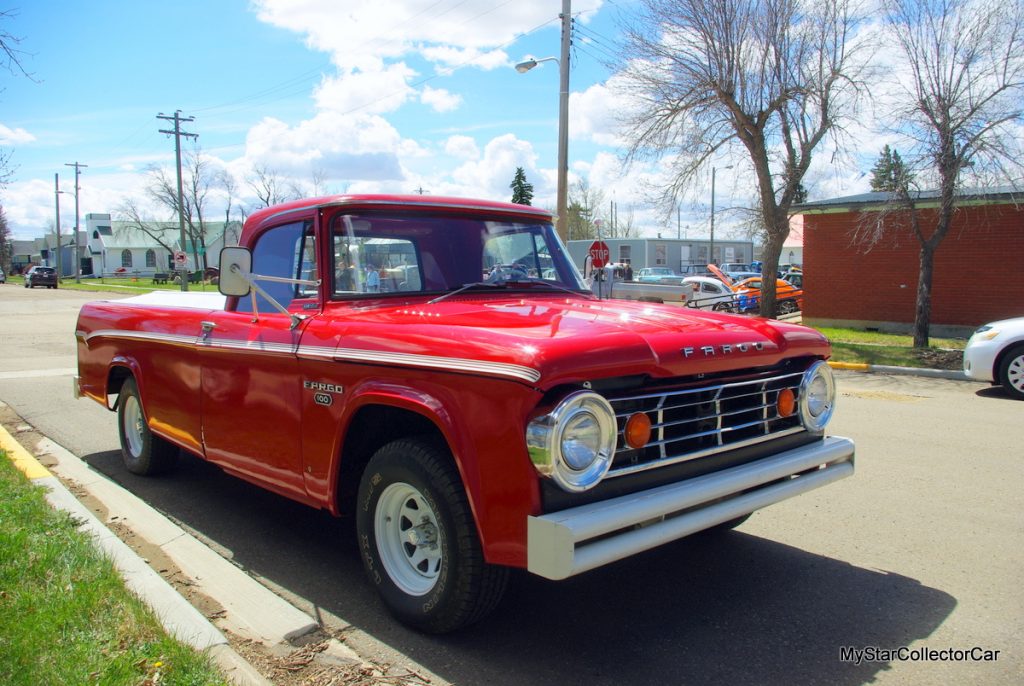 Ed reached a point in his life where the desire to find another 1966 Dodge truck was on the front burner for him, so he began his search for another one. Ed found a close relative of the Dodge truck, namely a 1966 Fargo ½ ton pickup.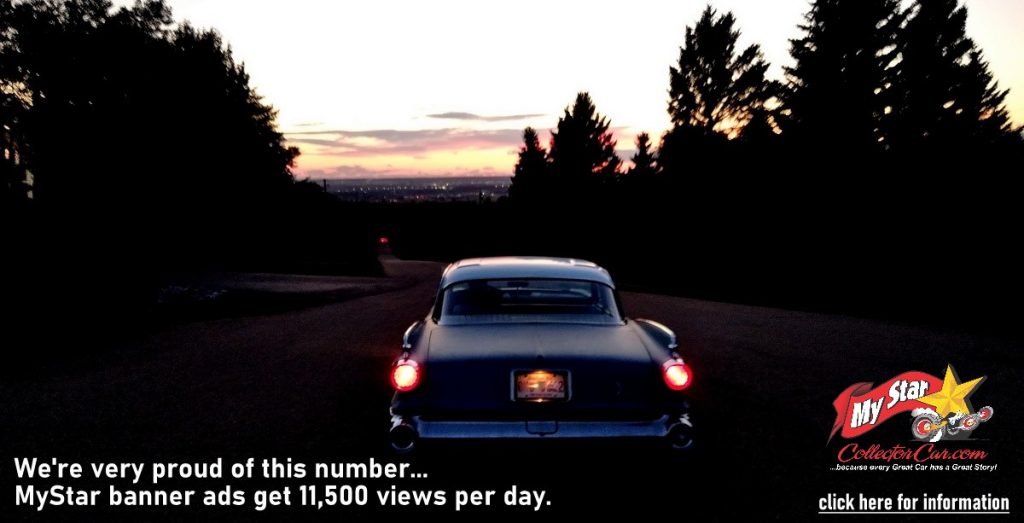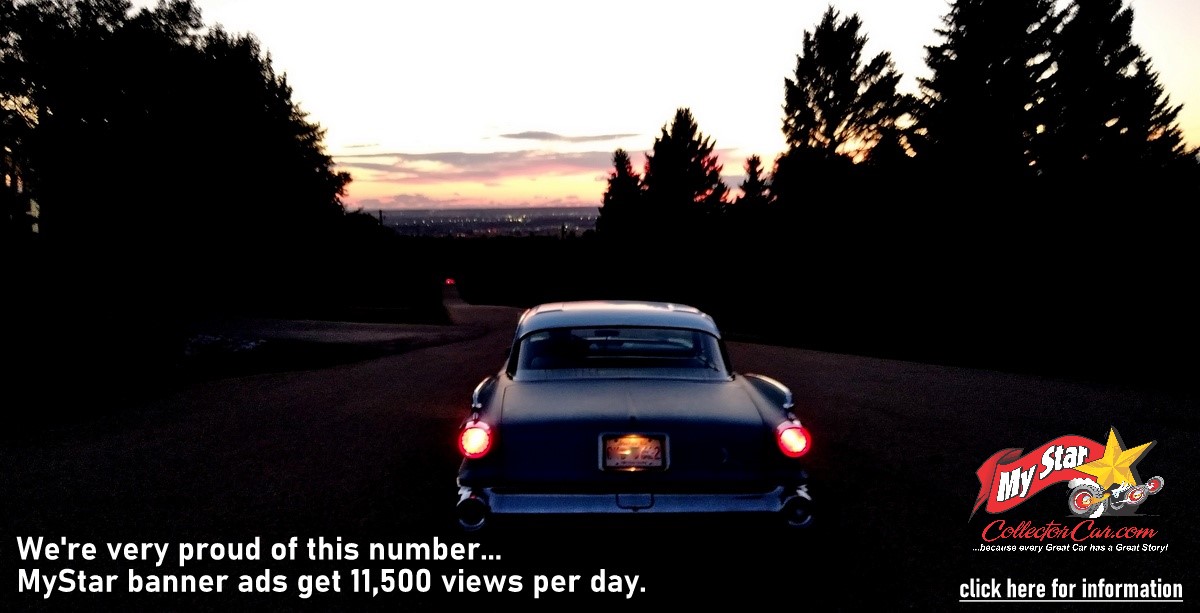 Fargo trucks were a Canadian-built truck sold by Plymouth dealers in Canada, mainly because Canadian-based Plymouth dealerships wanted to maintain a separate identity from Dodge, so they added a non-Dodge truck label.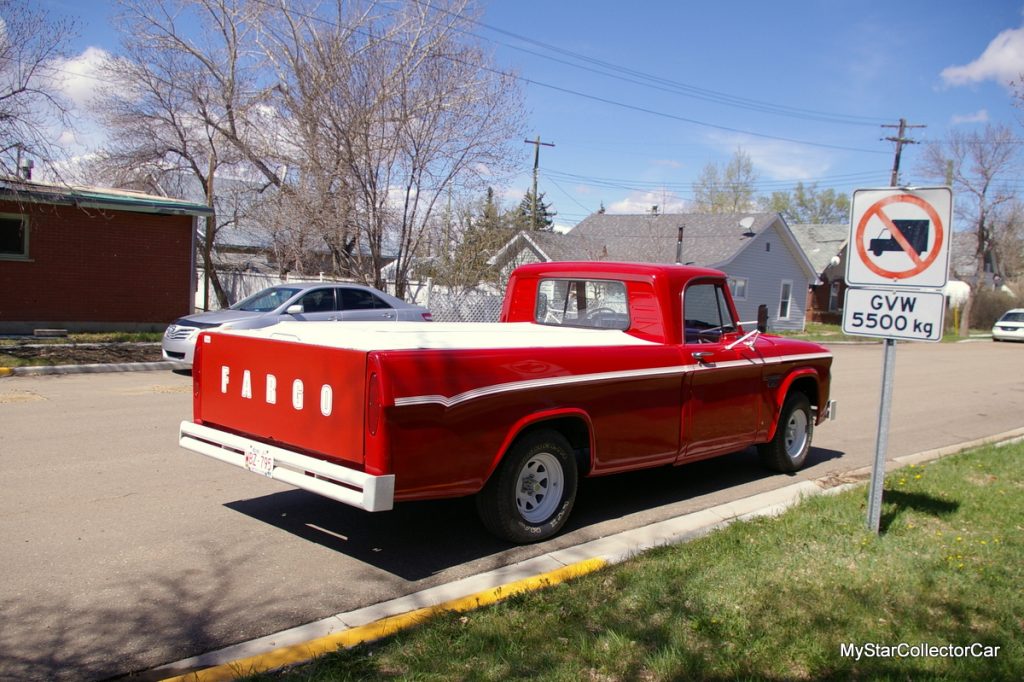 The differences between a Dodge and Fargo truck are cosmetic, so Ed bought a 1966 Fargo to rekindle his fond memories of his '66 Dodge truck.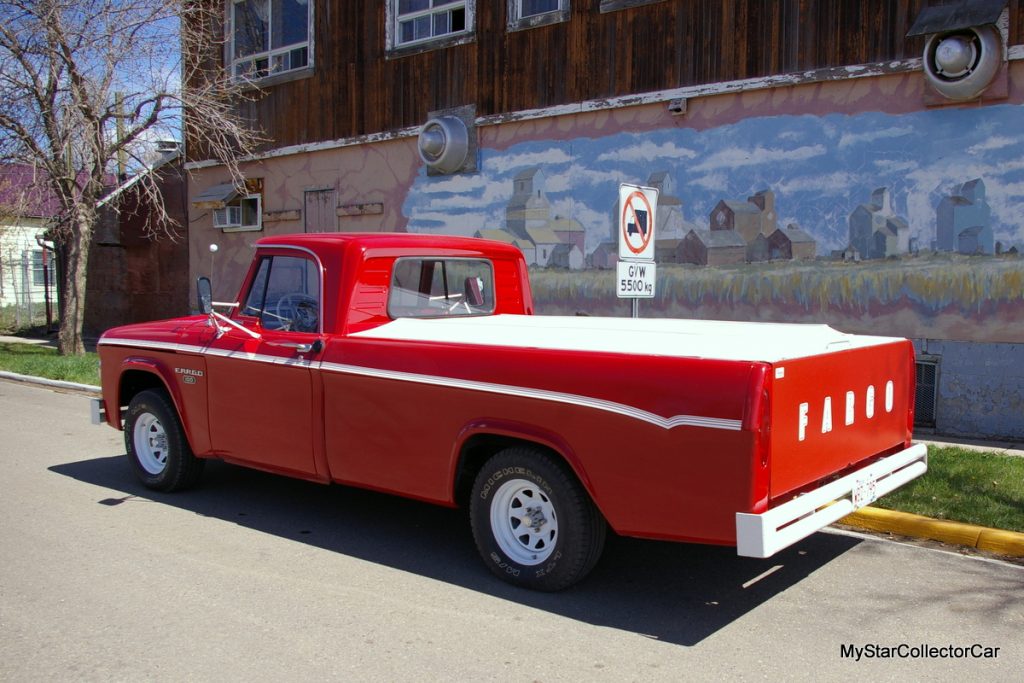 Ed's '66 Fargo closely resembles his '66 Dodge truck and does indeed take him on a trip down memory lane. The truck was already about 30 years old when Ed purchased it during the mid-1990s, so he needed to tinker with it before he felt the Fargo was once again ready for the road.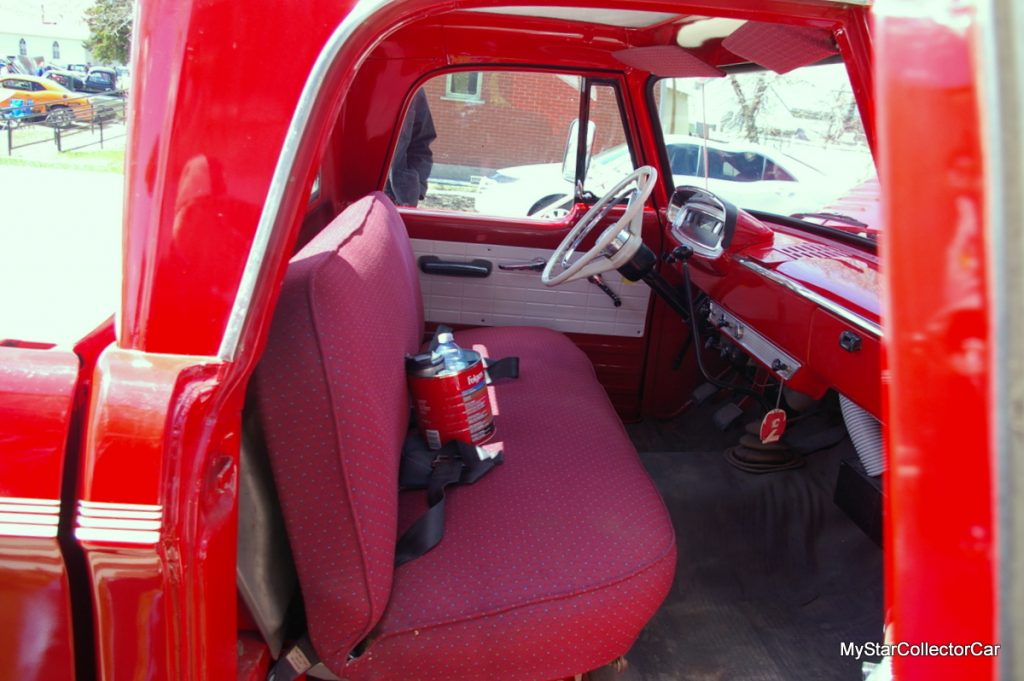 Ed also has a farming background, complete with a cost-conscious philosophy and a willingness to work on vehicles to shave costs. He built the custom front and rear bumpers for his Fargo, along with the rear bed cover that "cost me about 75 dollars", in Ed's words.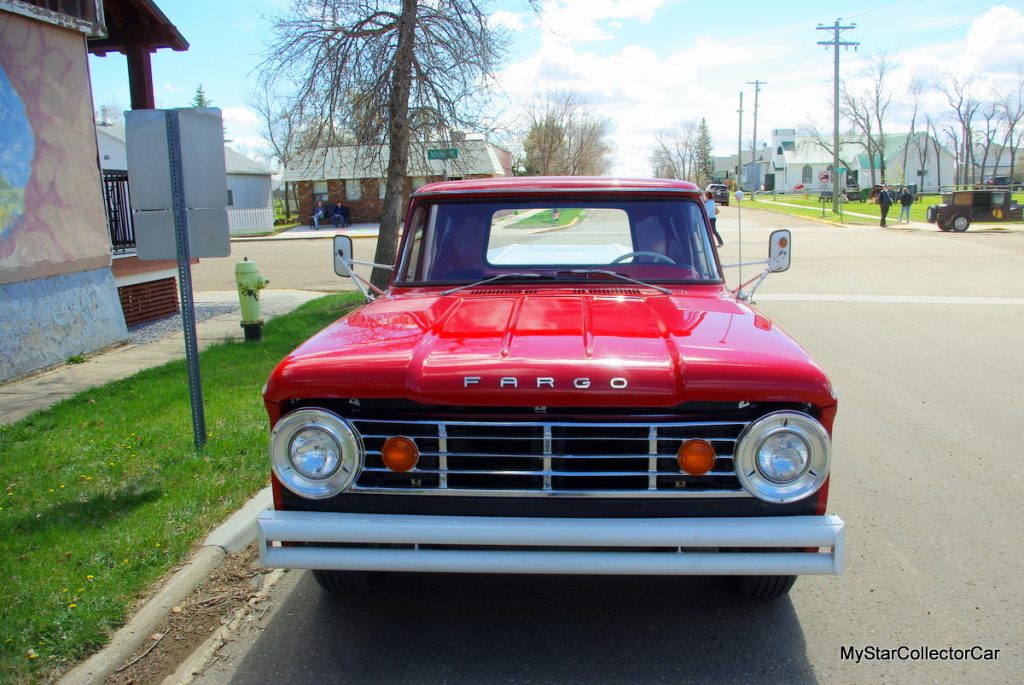 The truck still has its original 318 Poly engine hooked up to its original 4-speed manual transmission, complete with a stump-puller first gear like his old 1966 Dodge ¾ ton. The Fargo also still has its original side mirrors that give a panoramic view of the road behind him.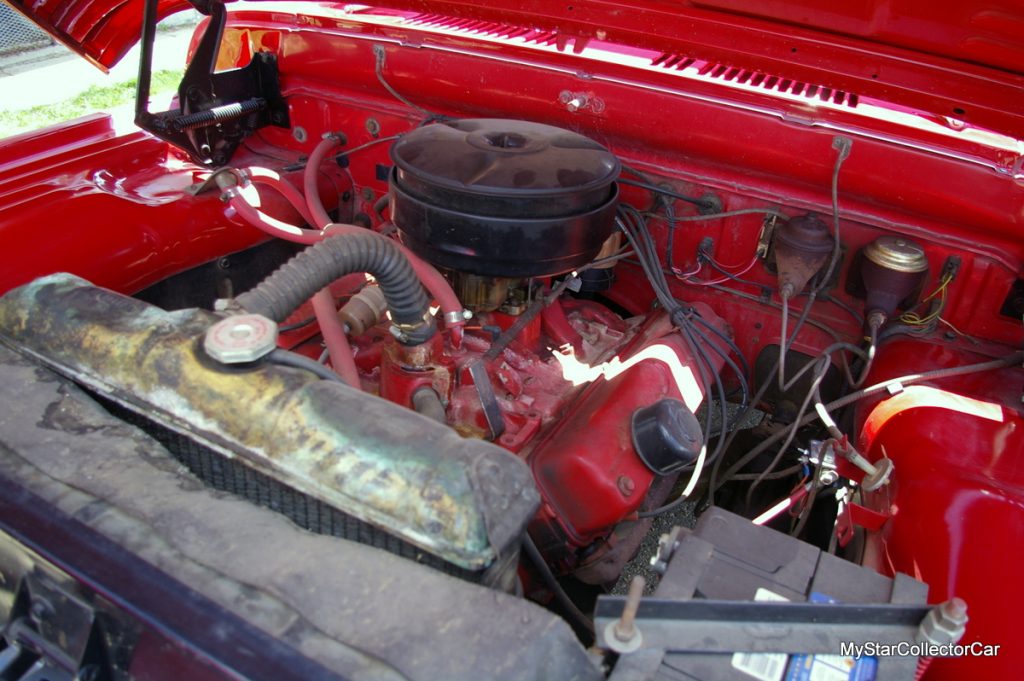 The truck's factory bench seat has been reupholstered and the tailgate is custom-built because the years were hard on both, plus tailgates with a Fargo label are as scarce as cheap gasoline these days. In fact, Fargo trucks were rare even during their best sales years compared to Dodge truck sales during the same years in Canada, so Ed knows he faces long odds to acquire a factory Fargo tailgate.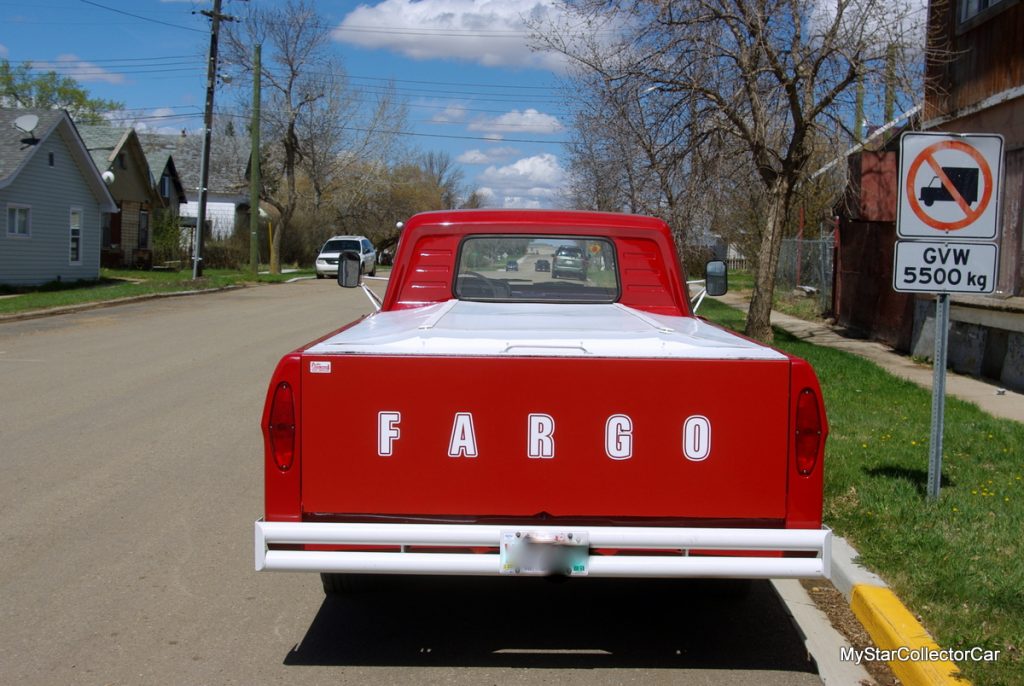 One of the more unique tributes to Ed's original 1966 Dodge truck is his Fargo's pinstriping because it follows the same pattern as his Dodge's metal trim and really pops on the Fargo's red paint.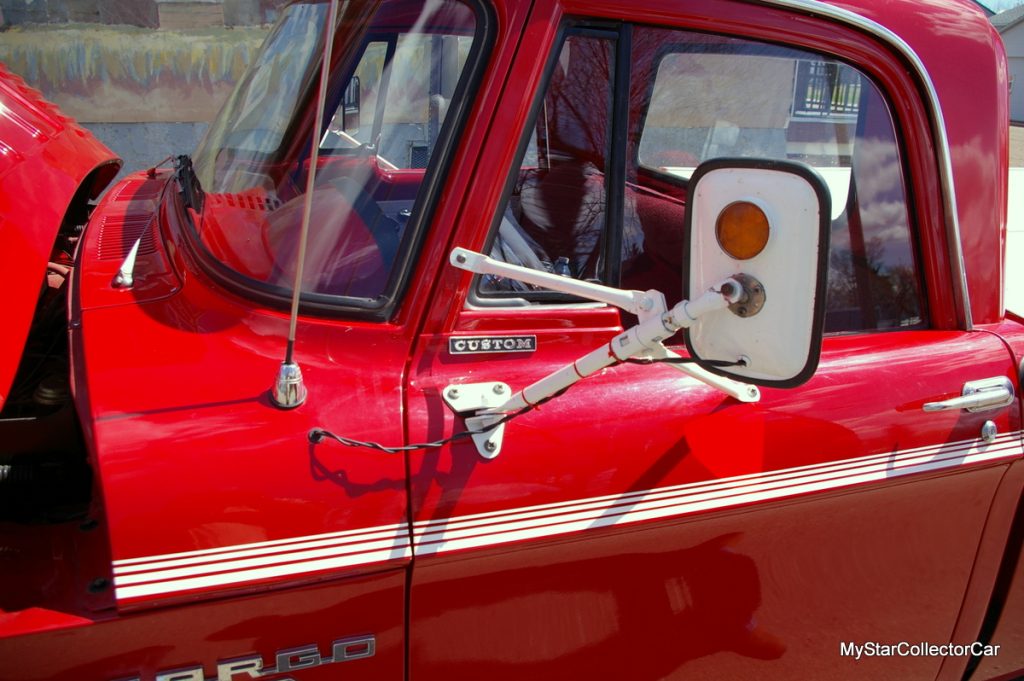 BY: Jim Sutherland
Jim Sutherland is a veteran automotive writer whose work has been published by many major print and online publications. The list includes Calgary Herald, The Truth About Cars, Red Deer Advocate, RPM Magazine, Edmonton Journal, Montreal Gazette, Windsor Star, Vancouver Province, and Post Media Wheels Section.