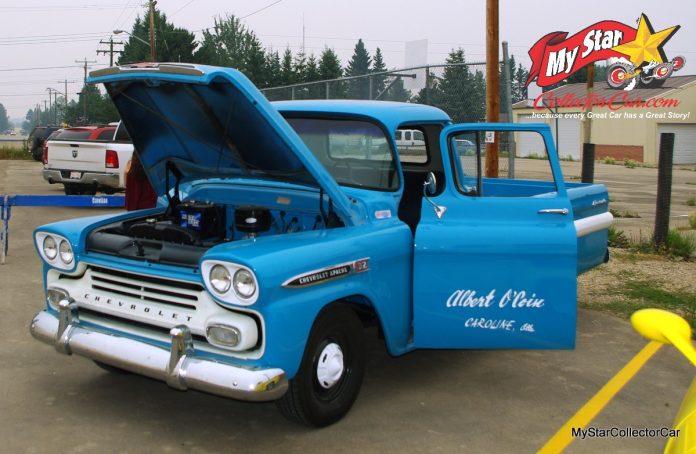 MyStarCollectorCar has always followed a basic rule when we see a name on the door of a vintage pickup: we get the story behind the name.
It was a good decision because the truck named Bessie had an amazing family history in its legacy. Albert O'Coin was the original owner who purchased the truck in 1959 from a Calgary, Alberta dealership.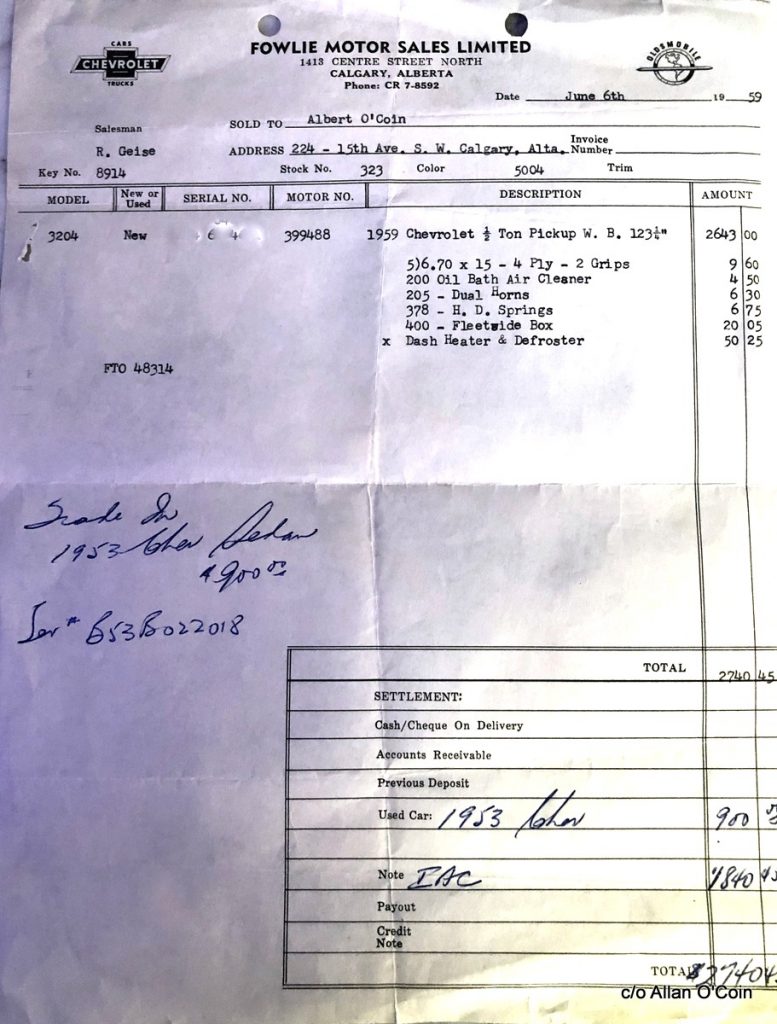 Albert was a road builder who followed the work to jobsites in Alberta during the 1960s but, more importantly, he was a husband and father, so he brought his family with him when he worked as a heavy equipment operator.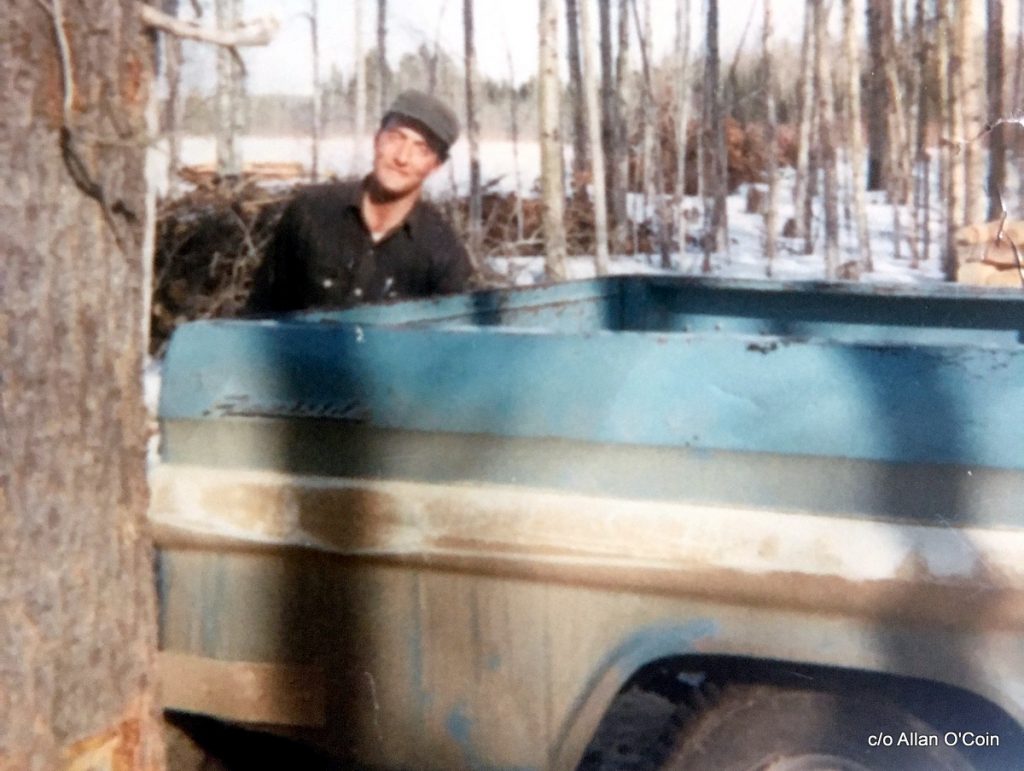 Albert's job took him on the road to many locations because construction work meant one job ended and another job started-in a completely different location. His family accompanied him on the road, and they resided in a homemade 8×18 ft trailer that was pulled by the 1959 Apache.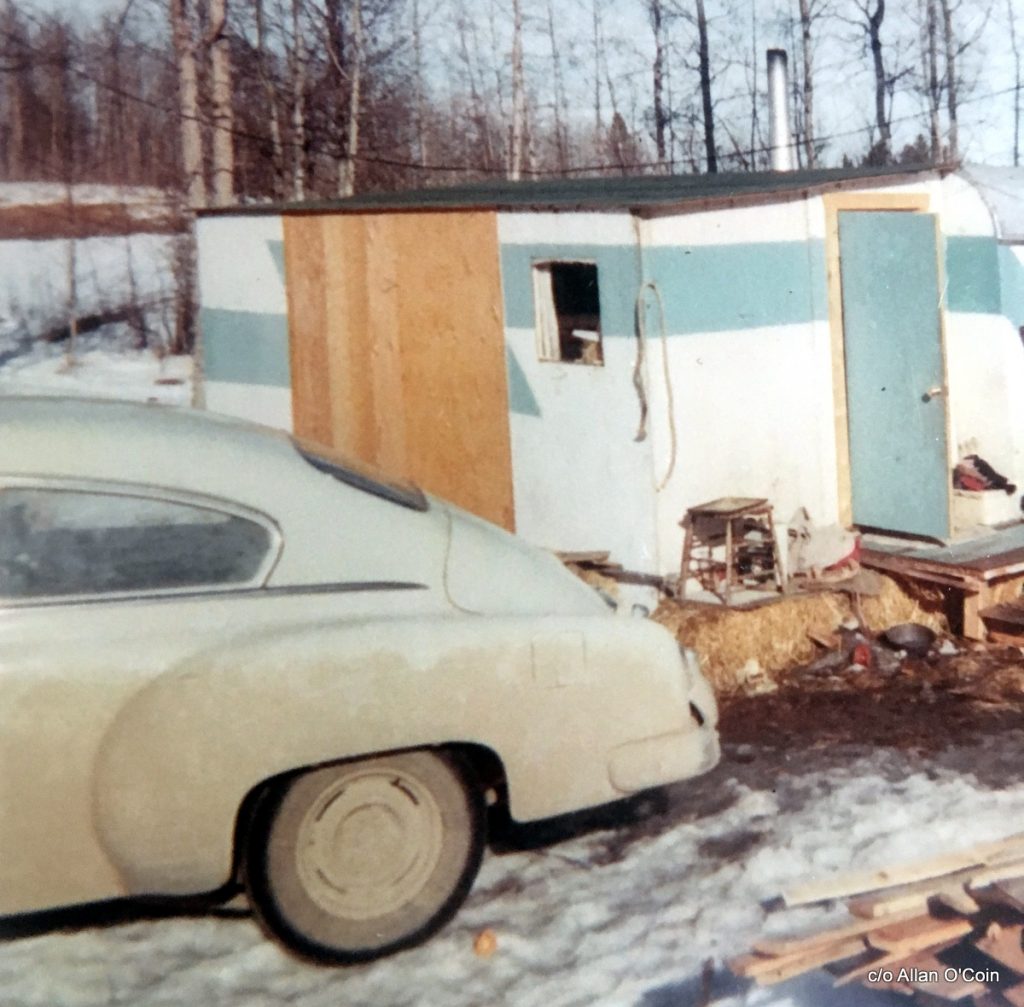 Bear in mind the trailer eventually housed a family of Albert, his wife Georgina, and their four boys when it was finally parked, while the truck housed the same crew on the road. They spent six years traveling from job to job as a family before they settled in Caroline, Alberta in 1966 and added extra space to the trailer in its permanent location.

Bessie the '59 Chevy truck got a serious workout over the years, so Albert tinkered with it to get even more hard work out of it, including the tandem (tag) axles on the rear of the truck. He even created a set of track chains for the tandem wheels that gave it extra traction in snow and mud.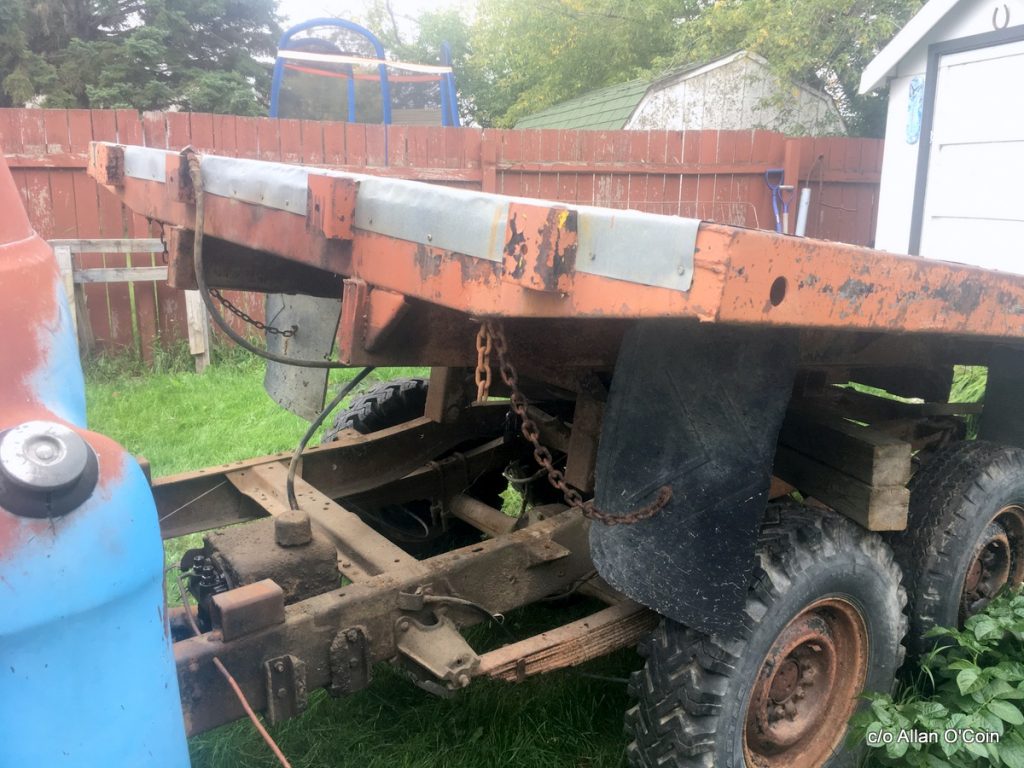 Albert also added a PTO unit, along with a dump box on the rear of the truck, with extra leaf springs so it could handle the extra weight from bigger loads.
Eventually time caught up with Bessie the truck and Albert sold it many years ago, but his youngest son Al never forgot the beloved old pickup and went on a search for it about two years ago. In Al's words, "Me and my older brothers grew up in that truck", so he wanted it back in the family.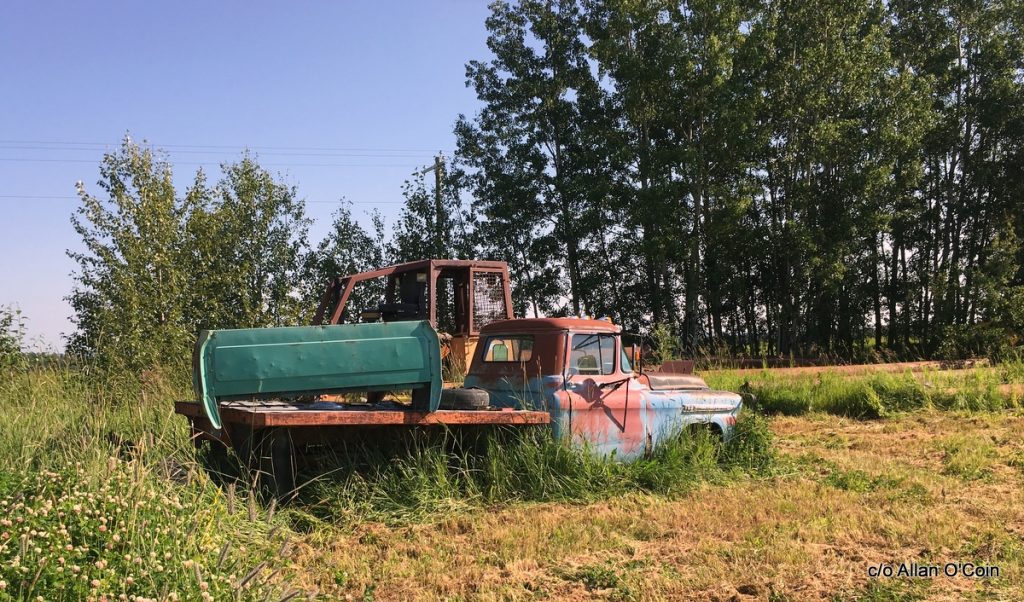 He contacted the man who bought Bessie from his dad Albert, but he had recently sold the truck to another guy.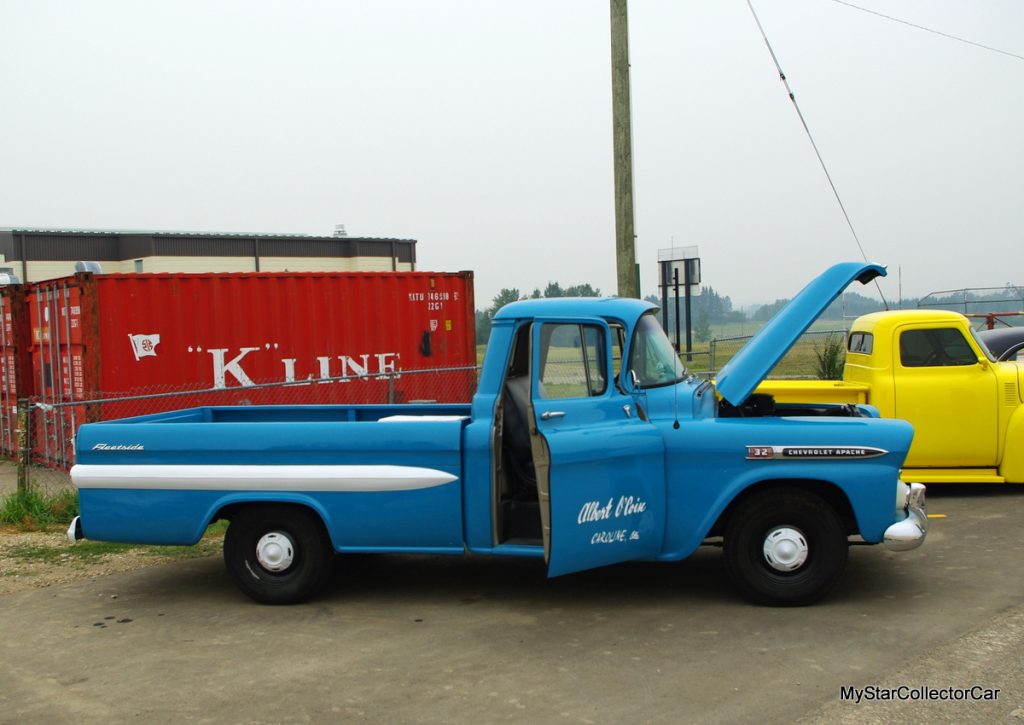 Al located the previous and convinced him to sell Bessie back to him for sentimental reasons. The truck was not in good shape after a long bout of inactivity, but Al was able to use his sizable skills (certified mechanic/heavy duty mechanic, and welder) to breathe life back into the old Chevy.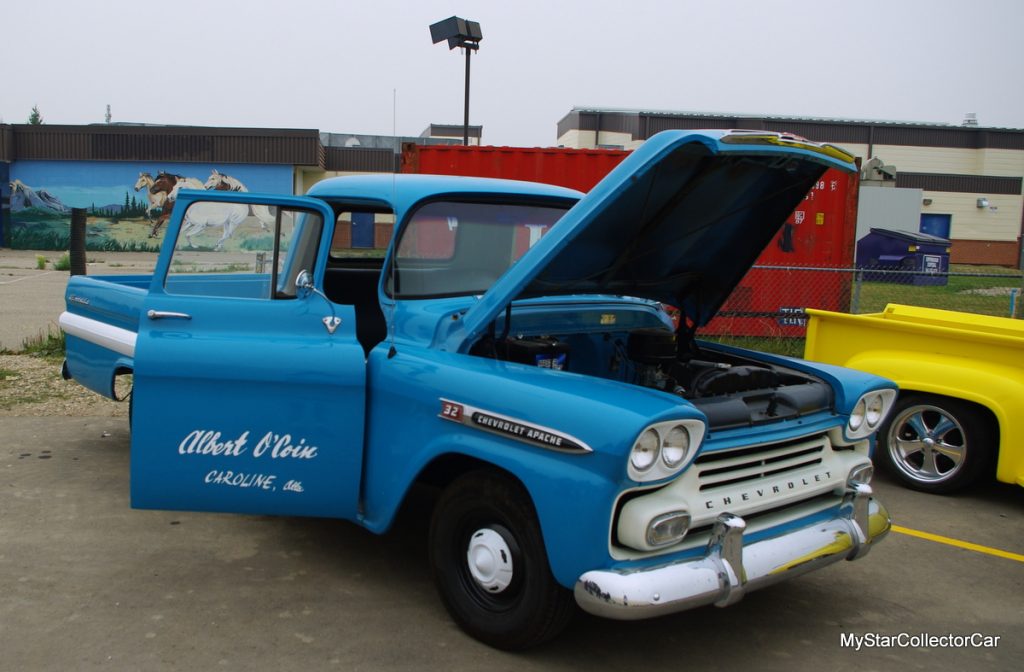 Al restored the truck back to its original configuration (without tandem wheels and a PTO) and kept the pickup's original paint scheme, inside and out.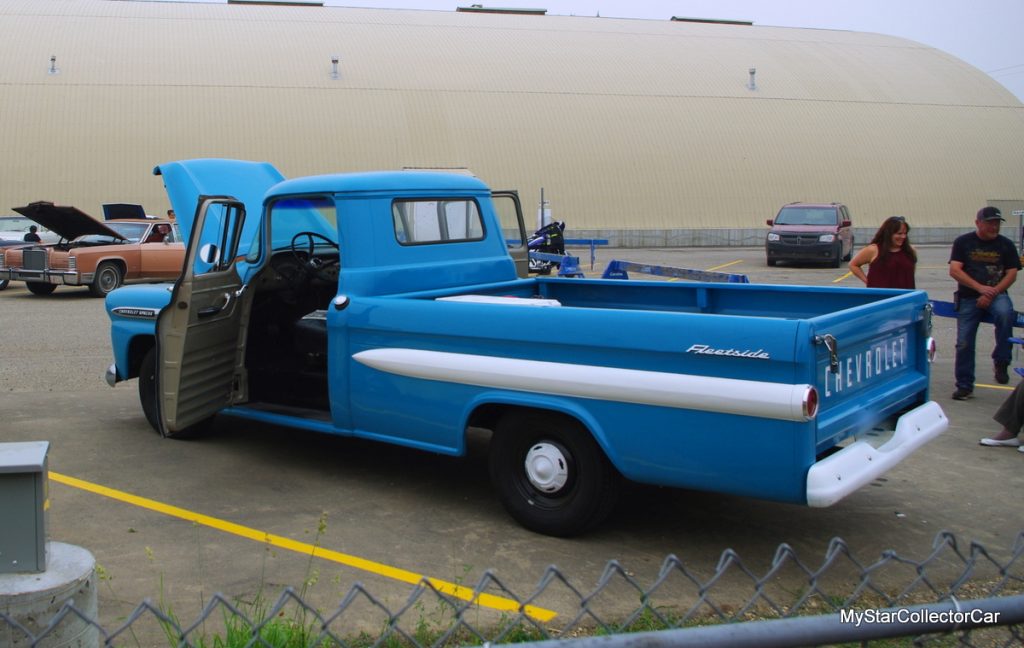 The years of hard work had taken their toll on Bessie, including a series of powertrain rebuilds and transplants that involved both parents. In fact, Al's mom Georgina held the truck's hefty manual transmission in place while his dad Albert worked below on the repairs.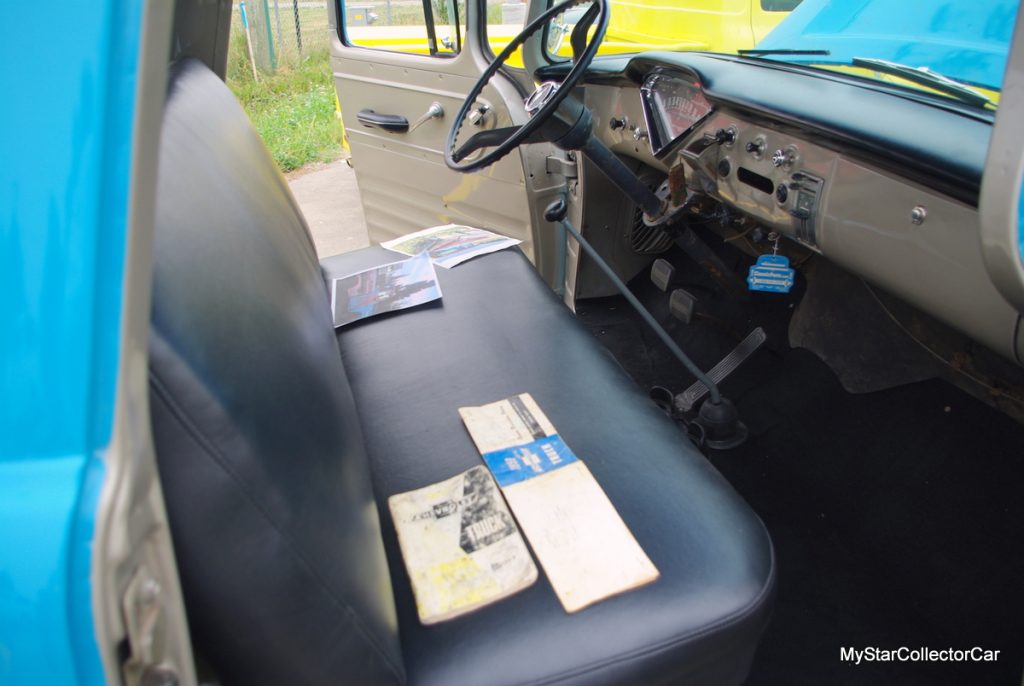 The current straight-six engine was donated by a 1963 GMC, while the original three-on-the-tree manual tranny was replaced by a floor-mounted 4-speed manual during Bessie's long history with Al's family.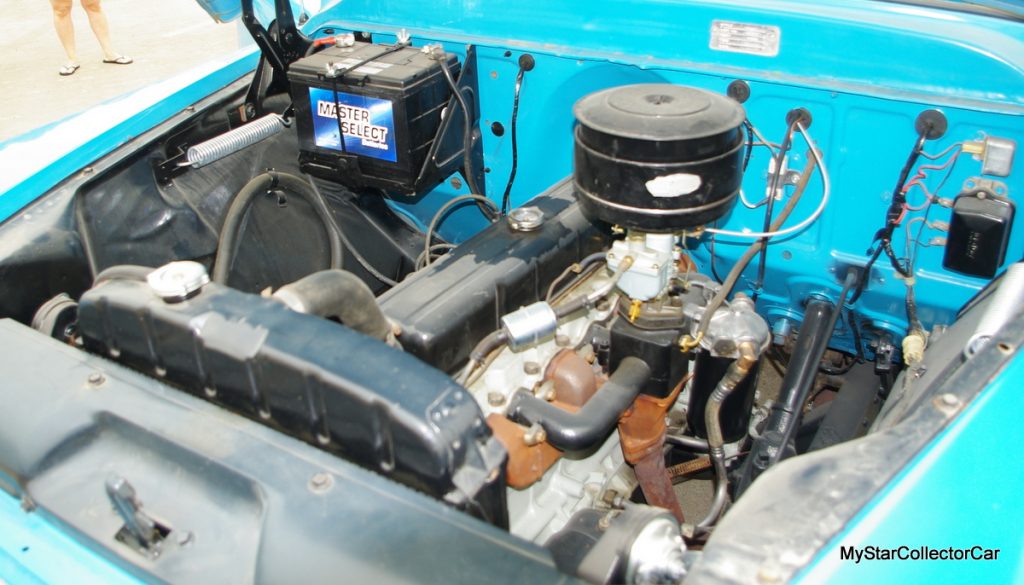 BY: Jim Sutherland
Jim Sutherland is a veteran automotive writer whose work has been published by many major print and online publications. The list includes Calgary Herald, The Truth About Cars, Red Deer Advocate, RPM Magazine, Edmonton Journal, Montreal Gazette, Windsor Star, Vancouver Province, and Post Media Wheels Section.