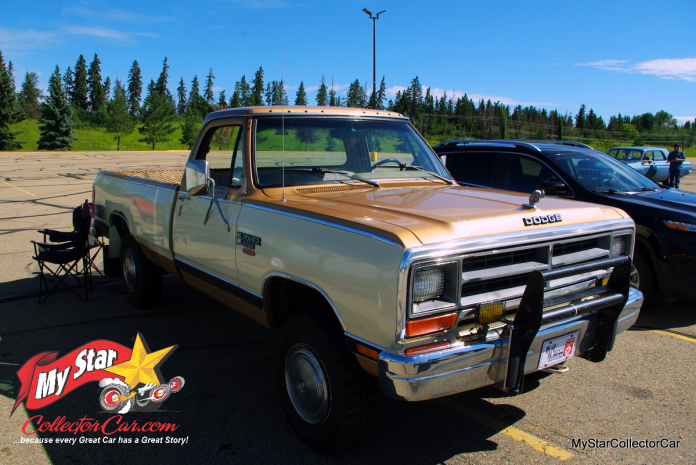 The best MyStarCollectorCar owner's stories are the ones with a direct link to a family member – particularly a member from another generation.
The next best story is one where a long search turns up a long-lost car or truck with a personal link.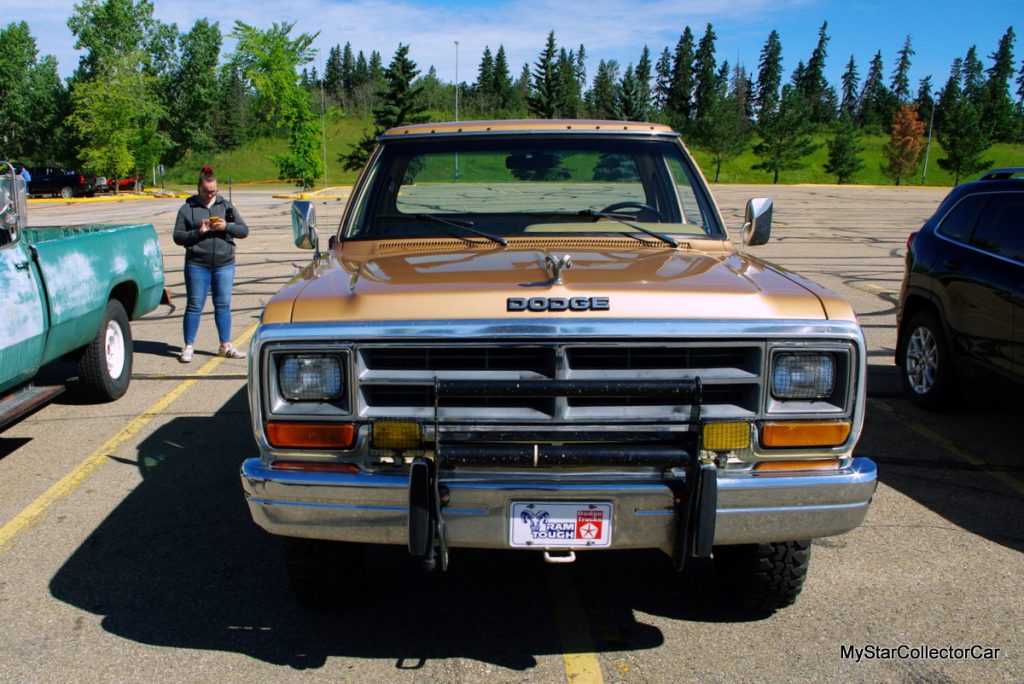 Max Hainsworth is the proud owner of this 80s workhorse because it was his grandfather's truck. Max remembers "being six years old and riding in the truck with him" so there's a huge personal connection to the Dodge. Max explained how his grandfather bought the truck from the original owner in 1990 and he owned it until 2001. His grandfather used it on the farm but when he moved into the city, he, "didn't have a lot of use for a big truck so he sold it and bought a Dodge Shadow".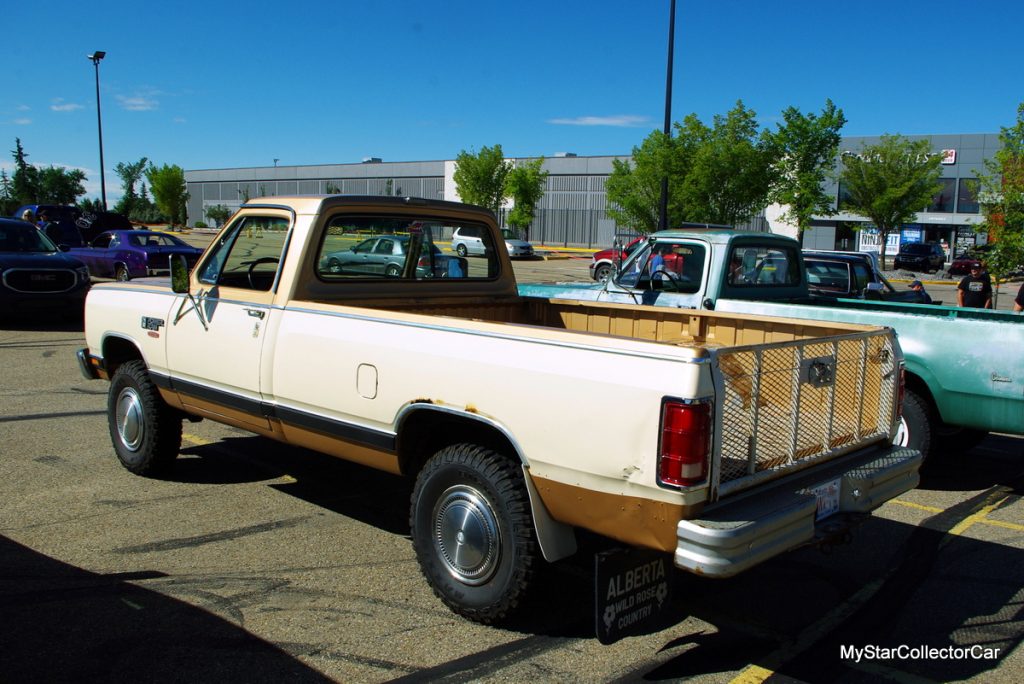 Max was very young when the truck was sold, but he knew he wanted to own it again because of the connection to his grandfather so he started a search years ago to track down the Dodge. He started with a conventional search and contacted the nieces of the man who bought it from his grandfather.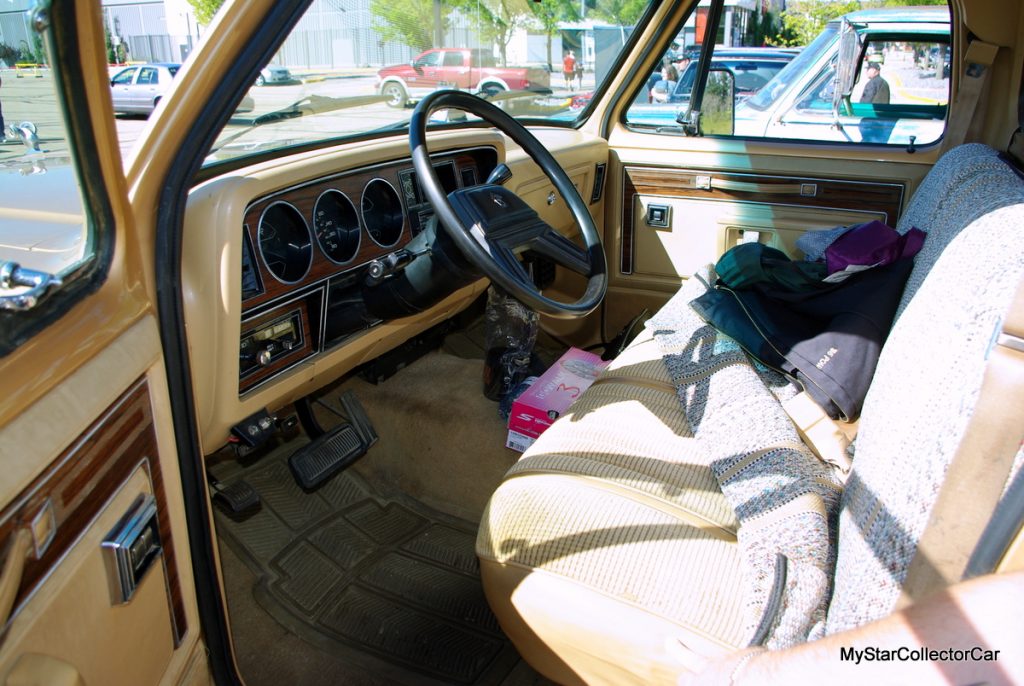 Max knew the truck was still around when he did a VIN search with the registry because they couldn't disclose who owned it, but they could tell him it was still actively registered. That knowledge inspired him to continue his search for the truck.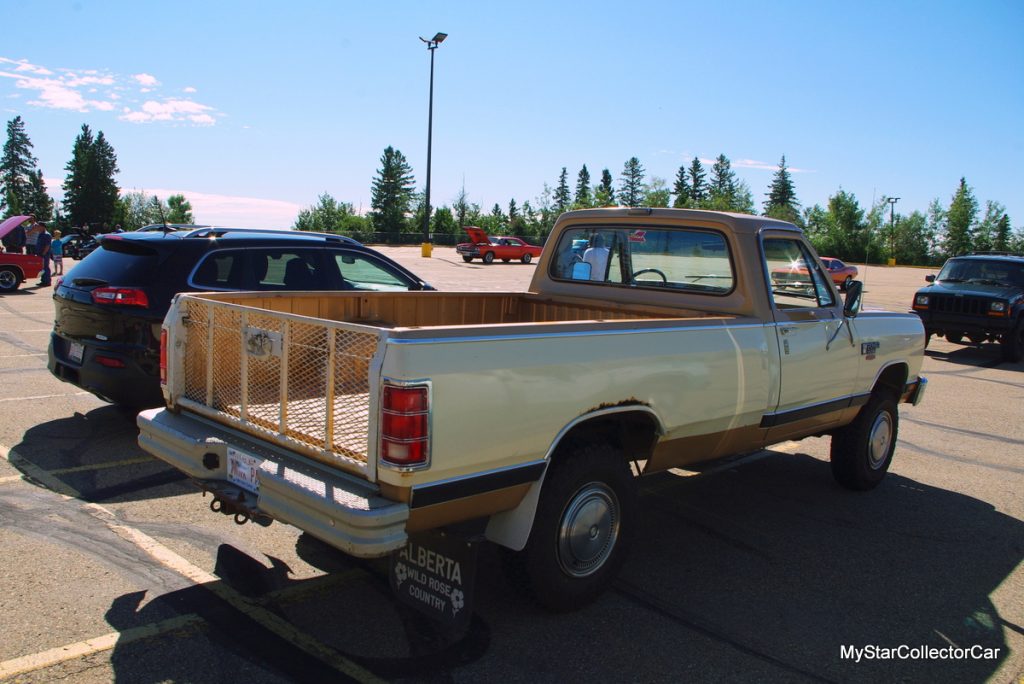 He found out the truck had several owners after his grandfather because the next owner sold it to a metal recycling company where it was a light delivery vehicle. The truck then went to a fencing company where it was used to haul posts. The next owner was a farmer who used it as a firetruck on the farm – it carried a water tank in case there was a brush fire during harvest season.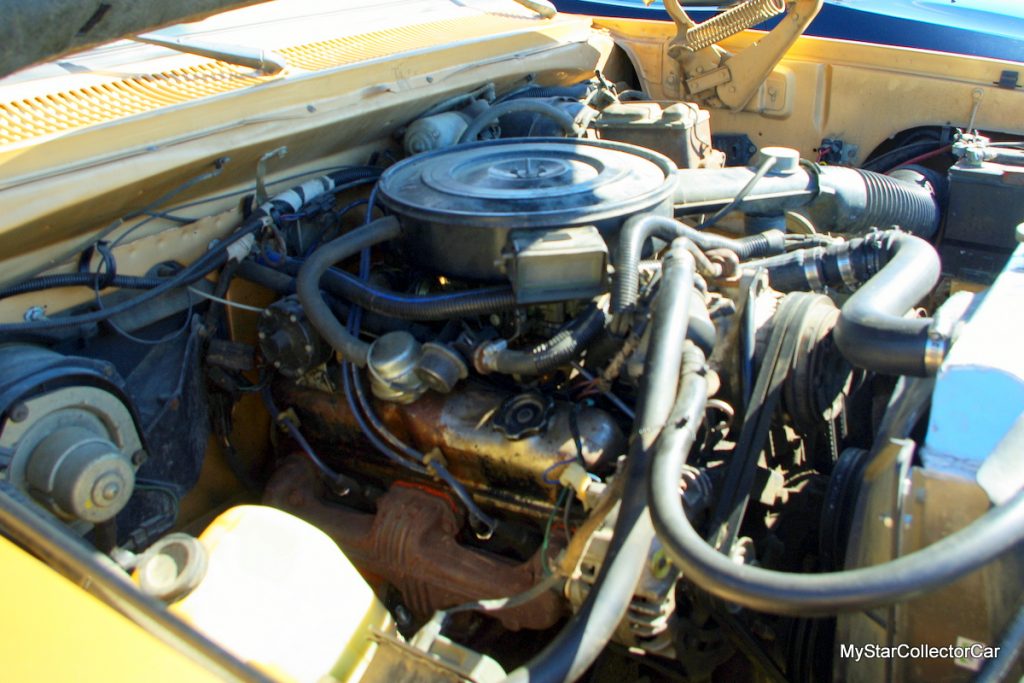 Max admitted the search took several years and it ended when he found an ad for an '86 Dodge 4×4 that looked a lot like his grandfather's. He confirmed it when he phoned the seller and learned the pickup was definitely his grandfather's via a VIN confirmation. Max admitted, "There went my bargaining power when I told him I wanted it" but he has no regrets because the Dodge is back in the family.

Unfortunately, Max's grandfather passed away two months before he bought the truck back, but now Max is focused on a rolling tribute to his grandfather's memory. He even has a tattoo to celebrate Poppa's legacy.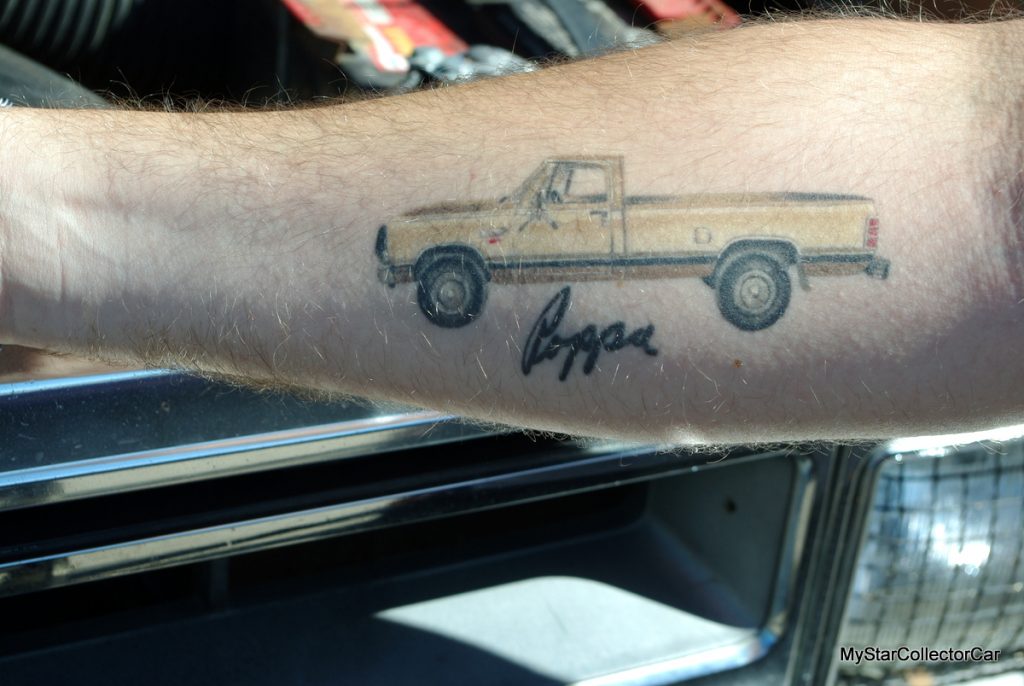 This is a full-load, 360 4-barrel '86 Dodge with every option available but it's missing a few things his grandfather added. Max is looking for period-correct running boards and few other little things. He knows he wants it to look exactly like it did when he was a six-year-old passenger in his grandpa's truck so he's keeping Grandpa's hand-built tailgate.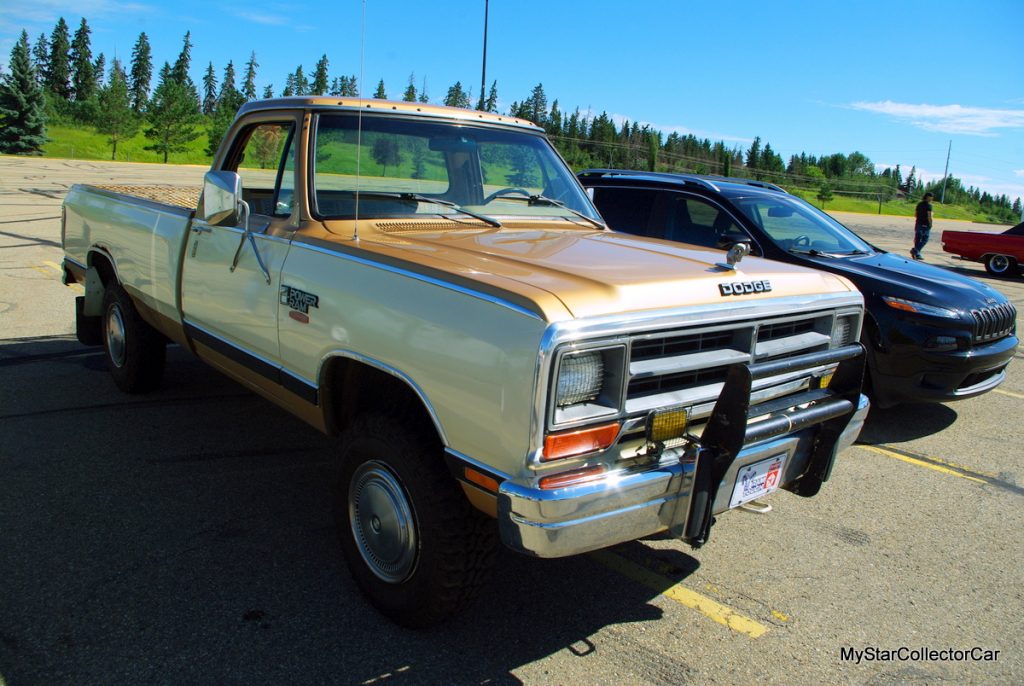 The truck is in good shape for a working 120,000-mile truck built 34 years ago, but it shows some wear and tear – particularly after the bed was used by the fence post company. Max has done a few things to it (new radiator and springs) but basically it's a single-digit miles per gallon rolling tribute to his grandfather. Max is happy how his search for the truck turned out, but he explained why he was always optimistic.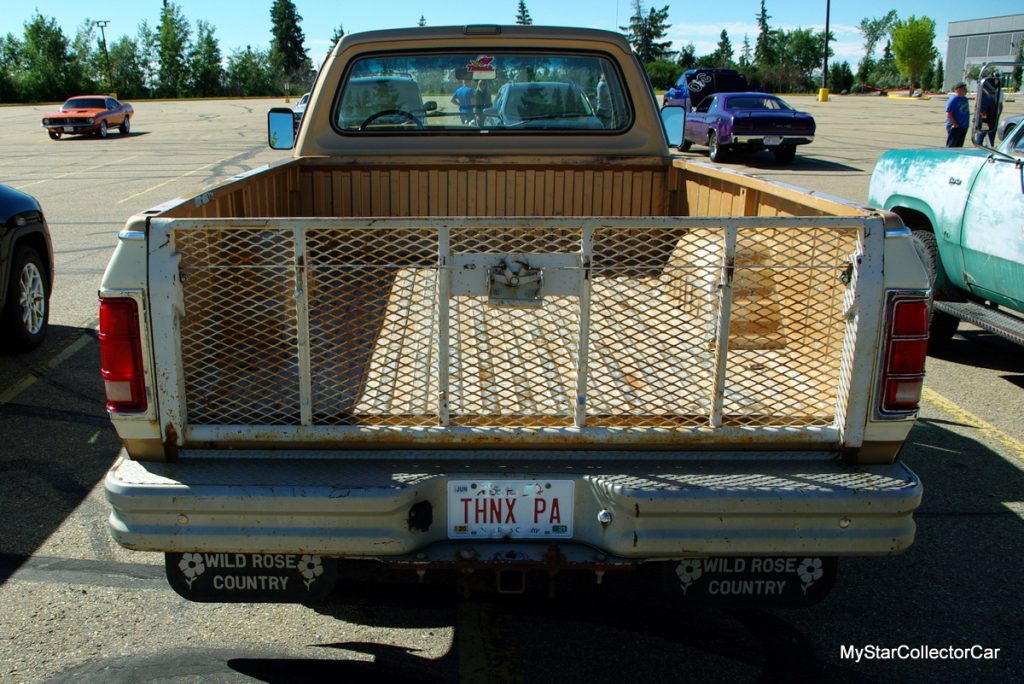 It was meant to be.
By: Jerry Sutherland
Jerry Sutherland is a veteran automotive writer with a primary focus on the collector car hobby. His work has been published in many outlets and publications, including the National Post, Calgary Herald, Edmonton Journal, Ottawa Citizen, Montreal Gazette, Saskatoon StarPhoenix, Regina Leader-Post, Vancouver Sun and The Truth About Cars. He is also a regular contributor to Auto Roundup Publications.
Please re-post this if you like this article.