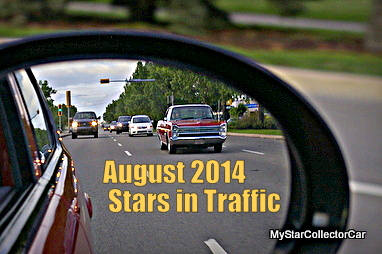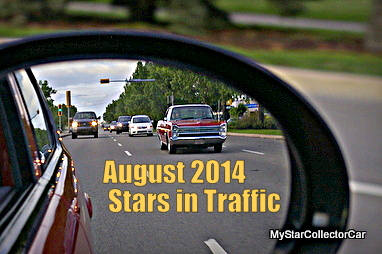 Car guys are addicted to old photos or films that show what was on the street back in the days when a Ford was clearly a Ford and a Chev was clearly a Chev.
The distinction is less clear in 2014.
Car guys see the magic in these old pictures because the cars are so much more interesting – even if the photos are from the 1970s.
Yesterday's cars are a welcome sight in the humdrum sea of 2014 traffic so when one crops up in traffic there is only option.
Take a picture for the car guys.
FOR PAST MSCC STARS IN TRAFFIC PLEASE FOLLOW THIS LINK
LIKE US on Facebook
FOLLOW US us on Twitter
FOLLOW US on Pinterest