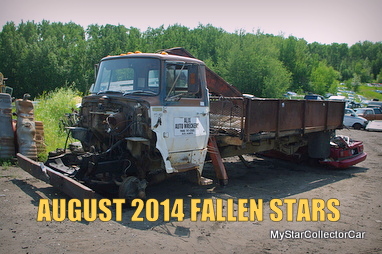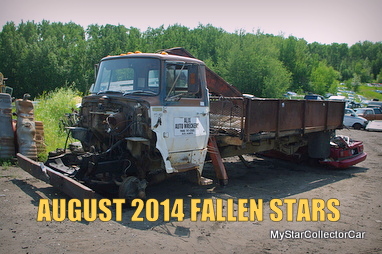 Most auto wreckers have drastically modified their business plan so the really old stuff is long gone.
The vintage iron becomes a victim of time, enviro-cops, space limitations and metal prices.
Simply stated, you can't wait ten years for one guy to come in for a '58 Mercury front bumper when there are thousands of guys who want a 2009 Dodge truck fender.
That's the reality of the auto recycling game.
There are pockets of gold in some yards and Alix Auto Wreckers in Alix, Alberta Canada is a great example because they still have a few classics kicking around their property.
They even have a number of retired tow trucks in the yard and there were many unique old pieces in the mix.
Hidden treasure…
For past MSCC Fallen Stars please follow this link.
LIKE US on Facebook
FOLLOW US on Twitter
FOLLOW US on Pinterest