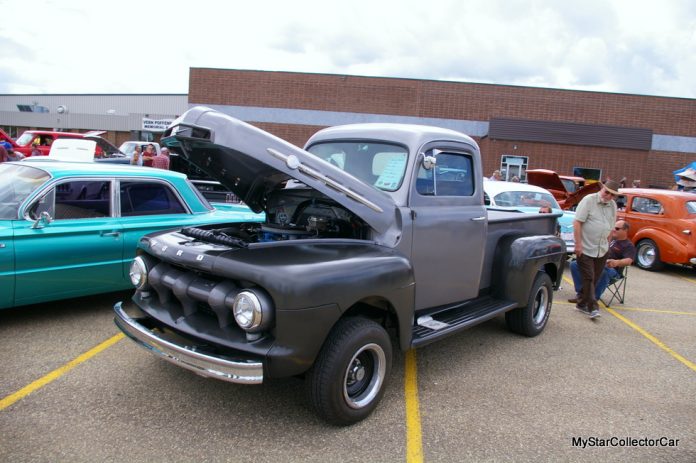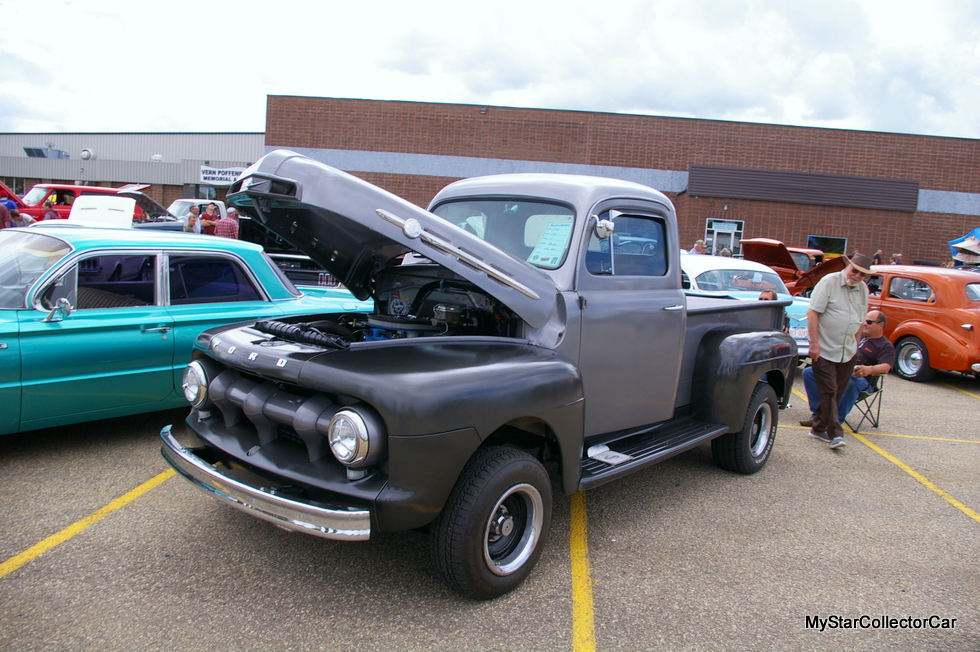 Bill Ramsay dedicated his 1952 Ford F-1 to his late father Al because the man had an enormous impact on Bill over the years.
One of his fundamental loyalties was Al's dedication to Ford products, including their truck models.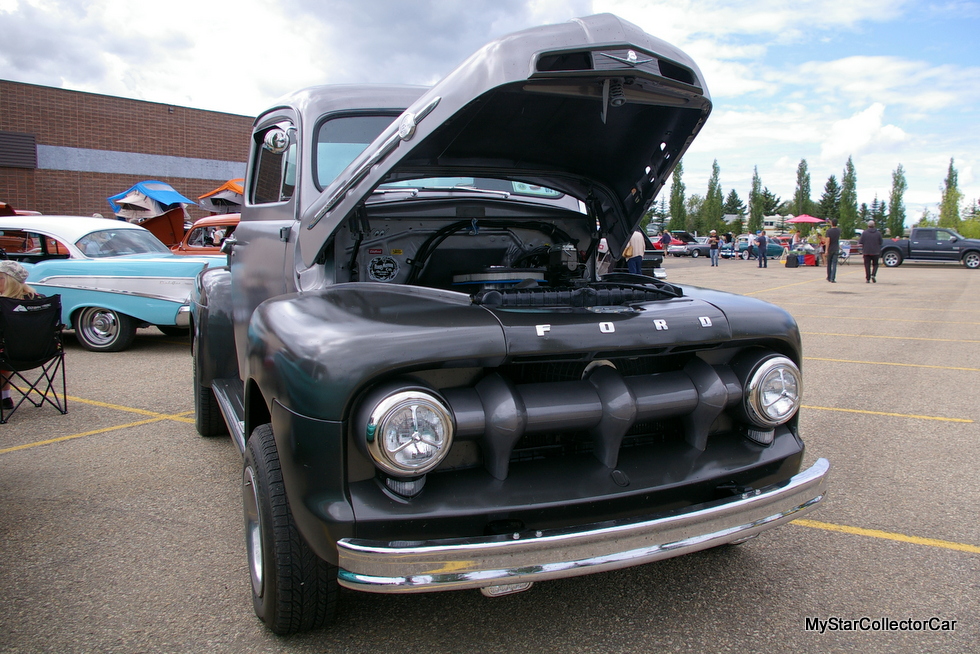 Al was a major influence on Bill so it should come as no surprise that Bill is also a devout Ford guy. He is the current owner of a 1952 Ford F-1 resto mod pickup truck that Bill bought because he has such good memories of times when he was a kid with his dad driving one of these classic Blue Oval trucks.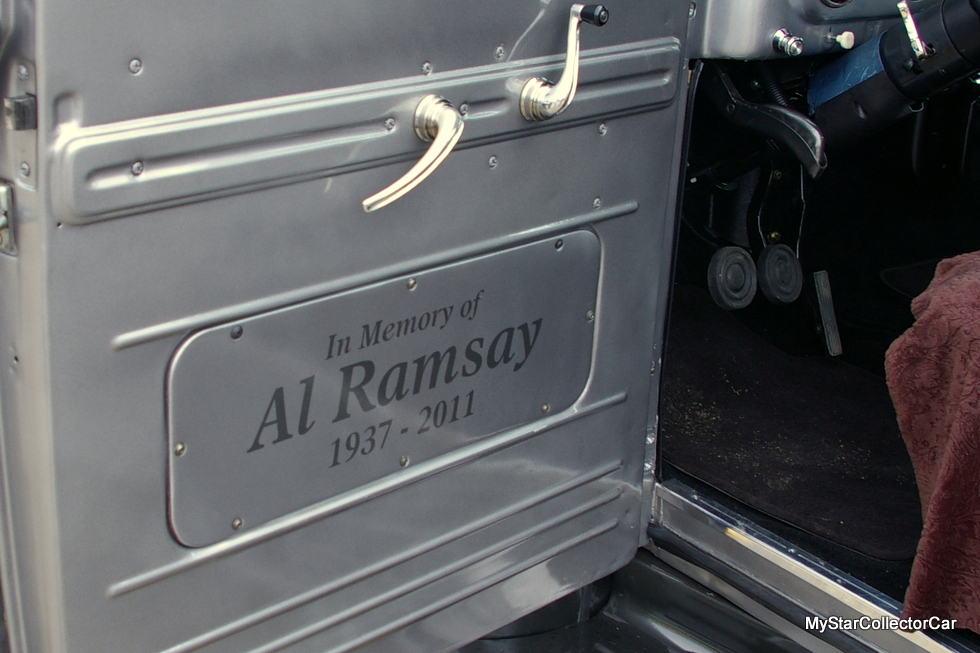 Bill fondly recalled his father "was still driving one of these (early 1950s Fords) when everybody else was driving new pickups". Al also had plenty of mechanical skills that provided ample opportunity for Bill to learn how to wrench on a vehicle.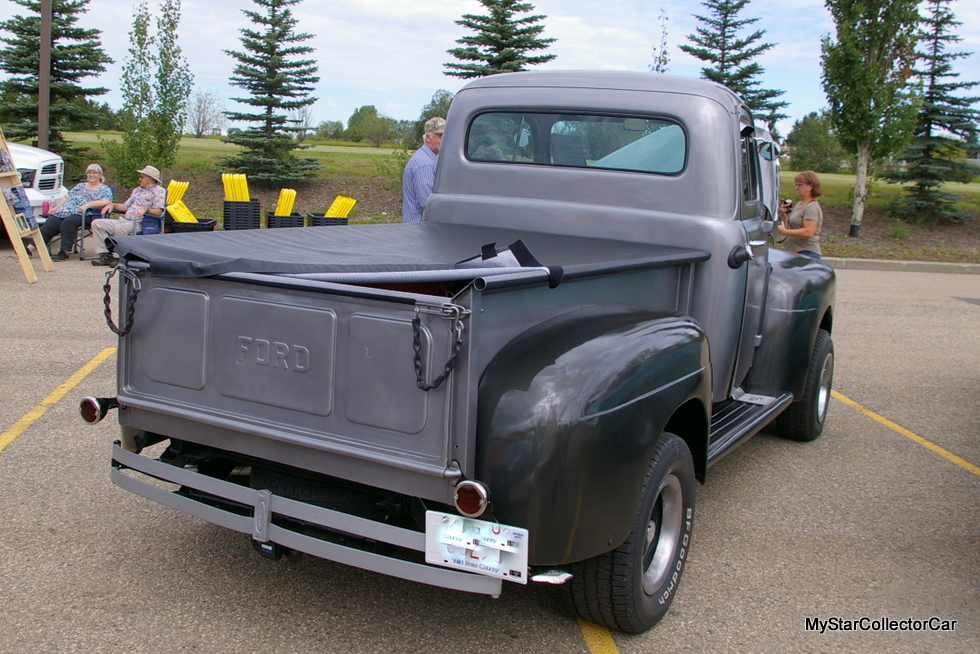 Bill's 1952 Ford F-1 pickup was built after Al passed away, but the man was still a huge influence on Bill's vehicle choice and ability to build the truck into a very cool resto mod.
Bill wanted to do an old school build where effective use of donor parts would be a major part of the program. He chose to use a 1976 Mustang II 302 engine coupled up to a floor-mounted 3-speed manual transmission with an overdrive unit.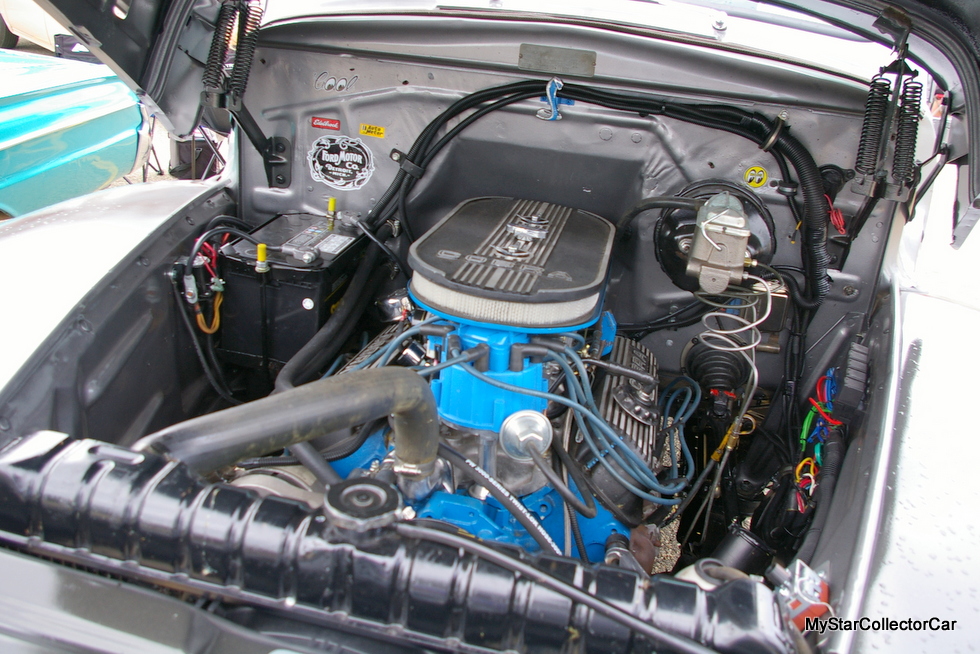 The most important part of Bill's powertrain choice was its Ford lineage, although he used a 1976 Chevy short box truck frame as the foundation for his Ford truck project. By design, Bill's pickup sits higher on the frame than a typical resto mod because he wanted to avoid slamming (lowering) the truck in similar fashion to most vintage truck resto mod builds.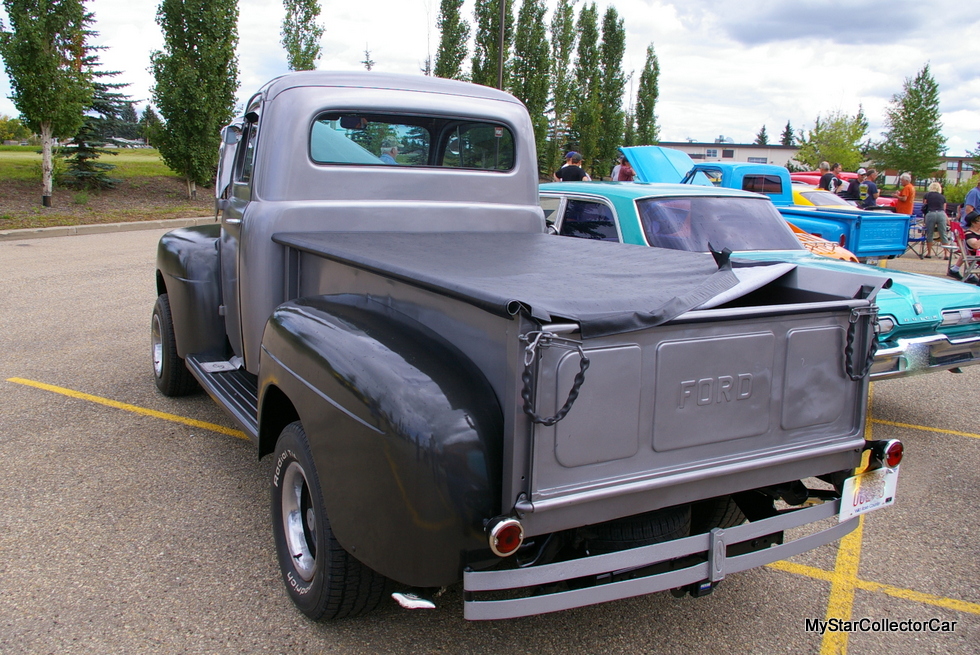 In Bill's words; "Everybody wants them dragging on the ground–I went up-sometimes you just have to get outta Dodge in a hurry". All kidding aside, Bill is clearly a car guy who chooses his own path in a build, and life for that matter.

The new power setup in the '51 Ford pickup truck also gives Bill plenty of horsepower from his Pony car engine to cope with modern traffic. Bill recalled a driving experience in the resto mod truck on a four-lane highway when he told his wife "I'm not taking a back seat today" and proceeded to set the pace on the freeway.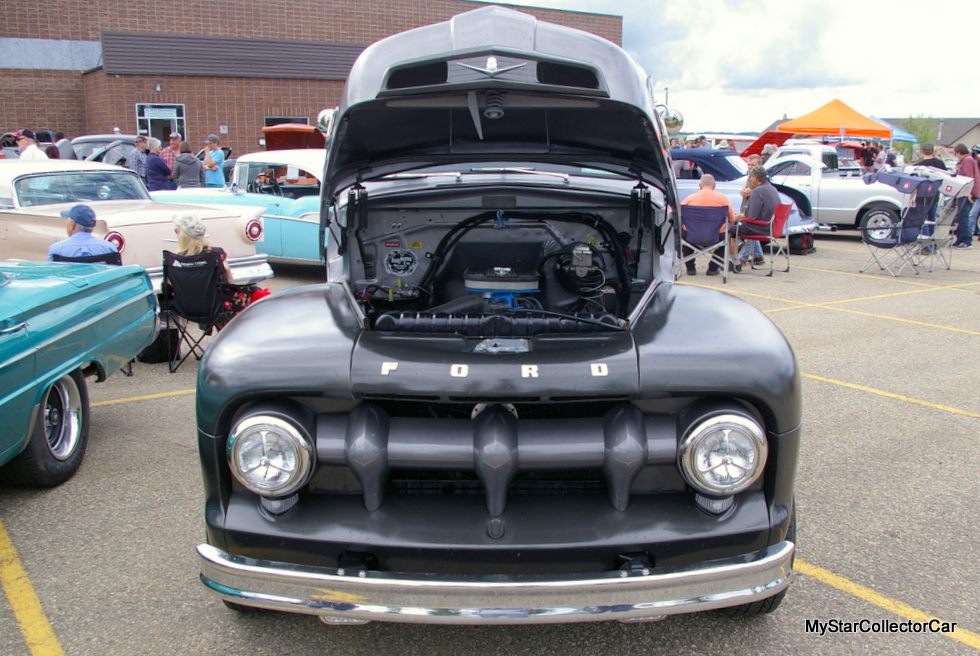 The truck project took about 3 years "mostly done in the last year", according to Bill. The process included a lengthy clutch linkage custom fabrication process that required Bill to make "six different prototypes before I got it right"; in his words.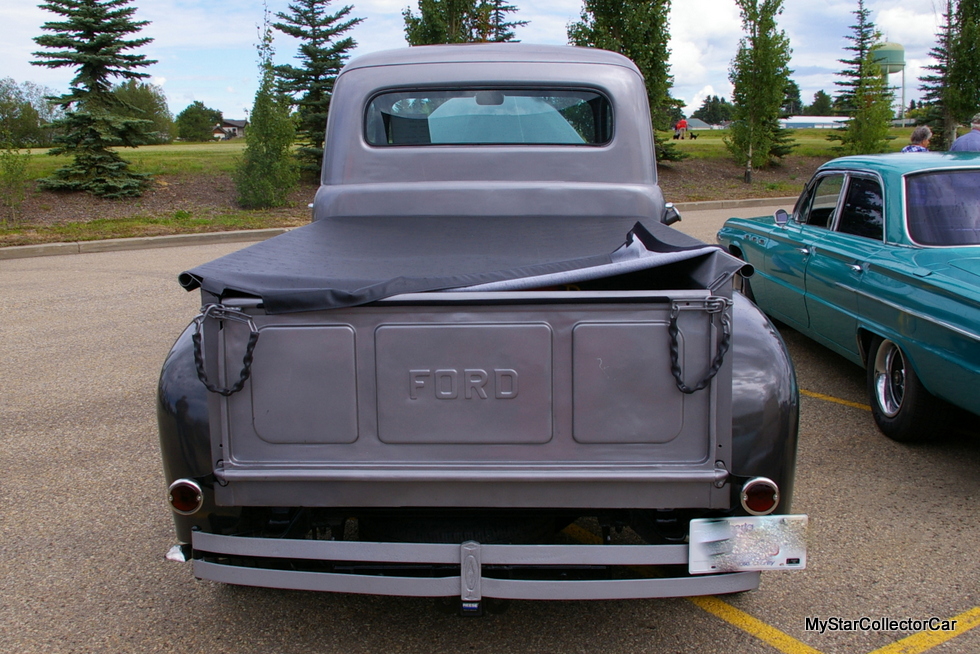 The crucial factor was to properly integrate the clutch linkage action with the clutch and Bill admitted the process took plenty of time.
Bill wanted to preserve some of the Ford's originality so he put round foot pedals back into the truck to enhance that effect.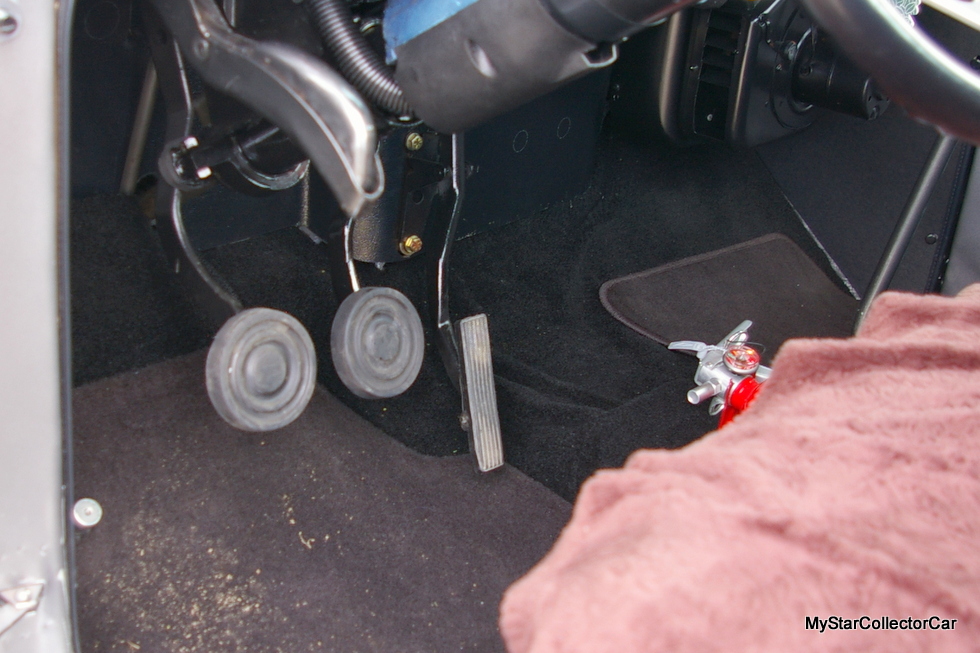 Bill added an upgraded headlight system, as well as new gauges to the truck so he could monitor its performance more accurately on the road. He also replaced the truck's stock speedometer with an aftermarket GPS system that was both accurate and easy to install in the vintage truck.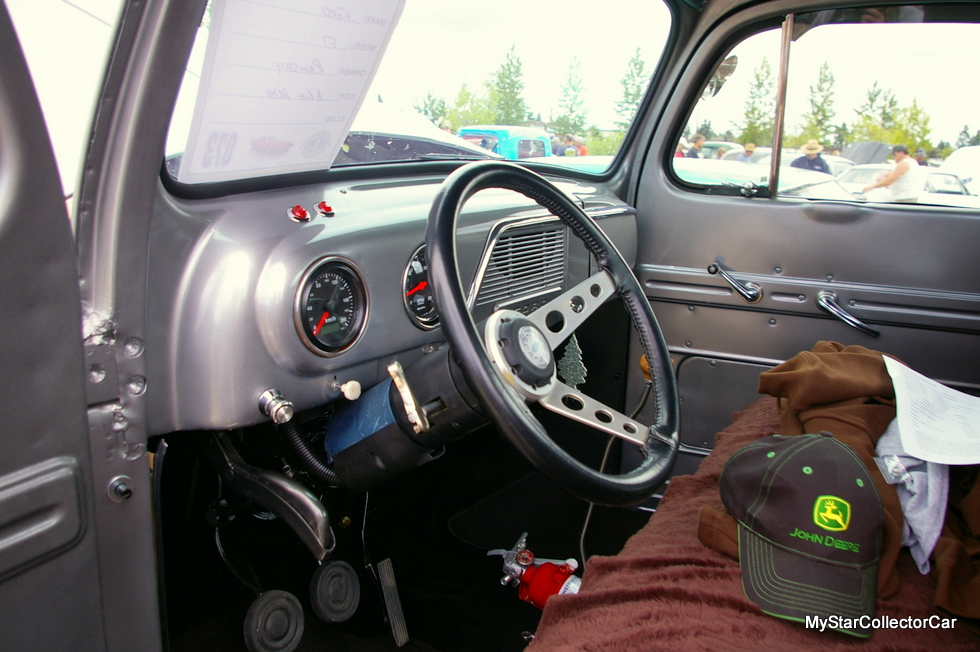 The final major addition to the truck was its electric wipers because the factory vacuum wipers would now be unable to keep pace with the new power. Bill's comments said it all: "I can't slow down enough to keep up with vacuum wipers".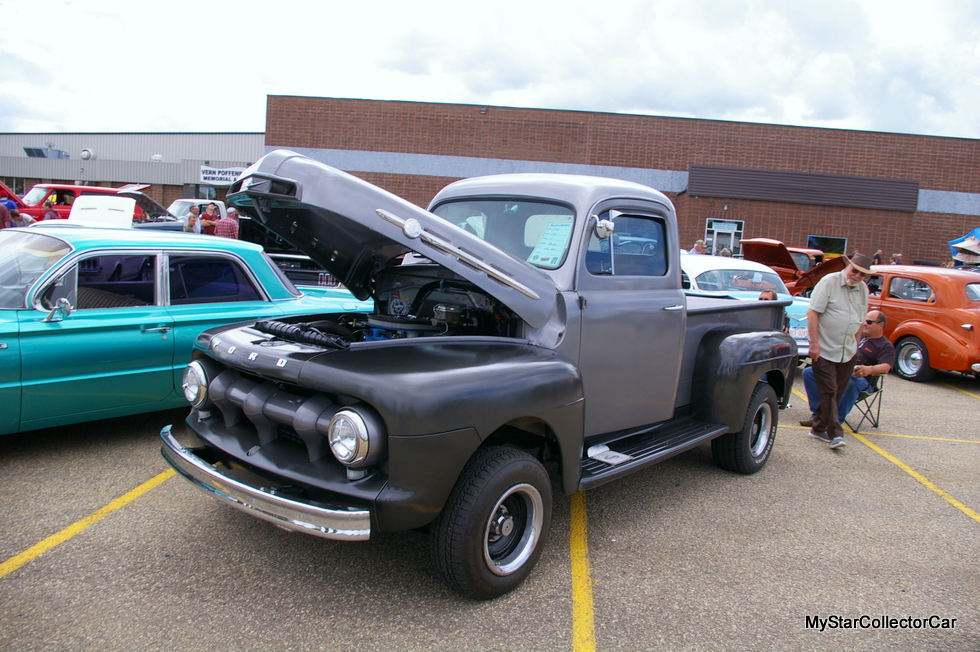 He added: "I can't sit on a curb and wait"-a comment that may even reflect his philosophy in life.
BY: Jim Sutherland
Jim Sutherland is a veteran automotive writer whose work has been published by many major print and online publications. The list includes Calgary Herald, The Truth About Cars, Red Deer Advocate, RPM Magazine, Edmonton Journal, Montreal Gazette, Windsor Star, Vancouver Province, and Post Media Wheels Section.