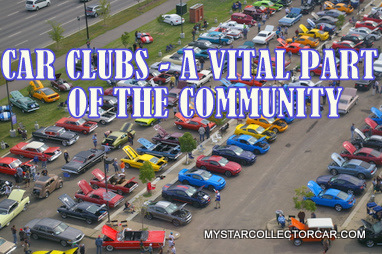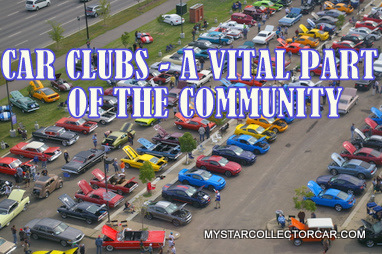 The one constant that is found in every car club is their sense of community.
Car people may be famous for their loyalty to their beloved rides, but they are also quietly loyal contributors in a charitable way to the place that they call home.
Anybody who has contact with car clubs will understand the neighborly philosophy that is a fundamental part of the car guy world.
They don't take bows for their efforts and they really don't seek publicity for their contributions, but I believe that unsung heroes in a community deserve a spotlight now and then.
A good example is an International Mustang Meet that was hosted last fall by the Ford Central Car Club in Red Deer.
The goal was to write a check for the Red Deer Hospice Society to help pay the bills for this vital service.
The Hospice is a relatively new facility that provides a comfortable home-like setting for those who are near the end of their lives. It is a vital service that can deliver one last gift to people with a limited time left in their lives.
The goal is to make the separation from the typical hospital world for people to enjoy a place that is more like a home. It's a place where family visits are more comfortable and less clinical than a hospital room.
The game plan was very clear for local car guys Gord Skakun, Greg Babino and their Ford Central club members: "let's host a car show to make money for the Hospice".
It is a simple concept that is complicated by the amount of effort required to pull off a major event. It was a three year project for the club.
The process started with three or four guys who got the ball rolling for this event. They were required by circumstances to put a high personal financial risk into the mix.
The club was never designed as a for-profit organization, but that didn't mean that Gord and his people were exempt from personal responsibility for a potential loss. Variables such as poor weather or a poor turnout were very real financial hazards for them.
They booked a major hotel/convention facility and had to personally guarantee a projected number of guests at banquet and breakfast events. If the event was poorly attended or cancelled, they were on the hook for a sizeable chunk of change.
The event gained big momentum as they rolled closer to the event. Registration numbers were through the roof and the logistics of traffic control and weekend event organization meant that more people needed to get involved in the show.
The car community in Red Deer answered the bell and an army of car people and their spouses volunteered their services to the event. When all was said and done, 502 vehicles were registered, and a big chunk of unregistered cars were also there for the fun.
The final and biggest piece of the puzzle was the weather on the weekend. Even the sun gods were onside for the car show, so the event was a major success. The real winner was the Red Deer Hospice because the club was able to write a check for $13,000 toward their cause.
The car culture is so much more than just a good-looking vehicle.
Jim Sutherland @mystarcollectorcar.com
For any car club related events in your area please feel free to contact us here https://www.mystarcollectorcar.com/5-contact.html
COMMENTS
BEN:"You mean like $630.00 raised by two local Metuchen residents (myself and Alan Regen) for our Rescue Squad? Mind you, this was a last year, first time out for the Show, we couldn't really start rolling (pardon the pun here) on anything until we got approval for the site we needed for the Show, the Show date was August 8, 2010, and we didn't get our approval for the site, until the second week of June 2010. Oh, and we managed a respectable 43 vehicle turnout for our event".
ROBERT:"The car community is always out front when it comes to charities and worthy courses. Helping to raise that much money for the hospice care for people in their community is outstanding. The people who administer hospice care are angels. My …trip to Florida this past week for the Rolex 24hr race at Daytona was only the first half of my trip, the second half was my visit to see my mother inlaw who was diagnosed with terminal cancer at Christmas. She was seemingly very healthy until recently. The family was in the process of talking to the hospice care people who had taken care of her father 10yrs ago. I don't know what the community would do without these angels of mercy. God bless"
TREVOR:"Classic Ford car club supports communities. I have a friend or two in the Ford club. When I found out what a great job they did ,I have to admit, for that brief moment I wished I were part of that club. (that means I would have to drive a f-f-ford) But I am part of another club that is filled with members from all makes of classic cars. That's the best part of being in one of these clubs = The people. We all take pride in our cars but take more pride in helping the community. Thanks for shinning the light on these guys, they deserve it!!– The Rev"
DENNIS:This may sound a little egocentric but it's nontheless true. Collector Car folks are by nature nice, charitable, people. I've never seen a 'fight' at a collector car show? The only 'conflict' you might encounter is the light hearted "It's a Ford, It's a Chevy" stuff that's been going on for decades. "Car Folks" (and most motorcycle folks too), will often be among the first who will go out of their way to be 'charitable", not organized charitable but individually charitable. When we were young, we were taught that "Charity begins at home". Over the last few decades, "charity" has become more and more a function of the state.
With all that said, the states are looking for more and more sources of income to augment their (unsustainable) budgets. Keep an eye on your "collector car" license fees, insurance costs and anything else related to fees on "collector cars", they are (quietly) going up. There is a segment of 'government' that considers "collector cars" a frivolous, idle, hobby of the 'filthy rich' and all this 'disposable wealth' would be better 'shared' with the 'less fortunate', whether you like it or not."
LEO:"Check out Sierra Vista car club yearly donations. They give back to the community between 5-7,000 dollars each year. you can view them on this web site.www.sierravistacarclub.org