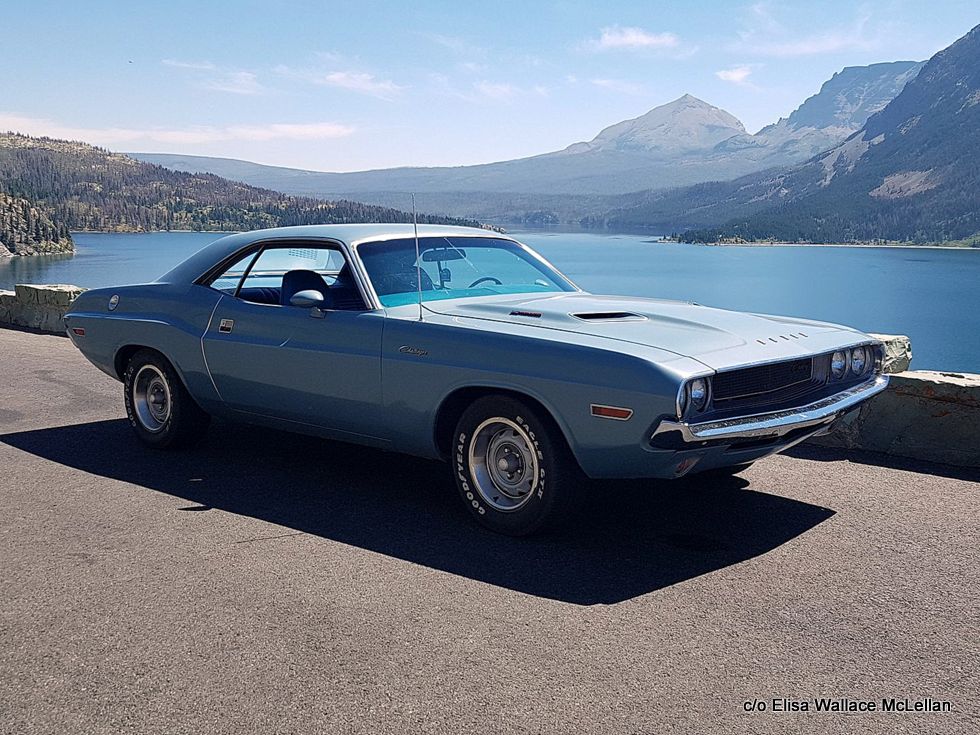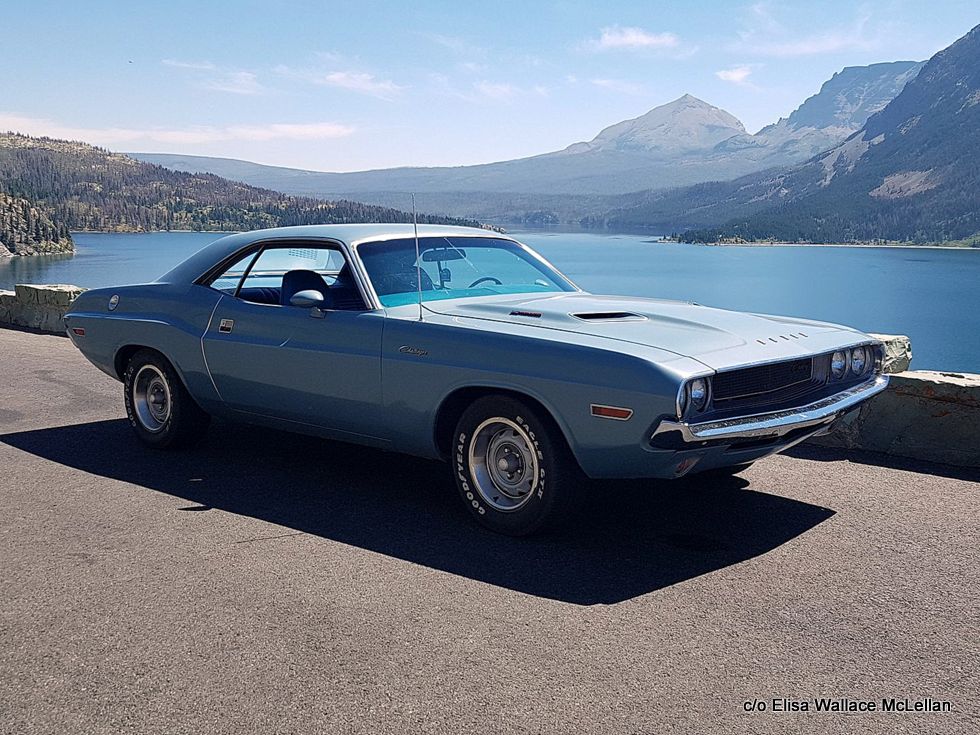 There are two schools of thought on trailer queens.
The car guys in favor of it see trailer queens as investment protection while the other car guys (majority) don't understand why an owner wouldn't want to be out on the open road.    
Elisa Wallace McLellan is definitely in the 'open road' camp.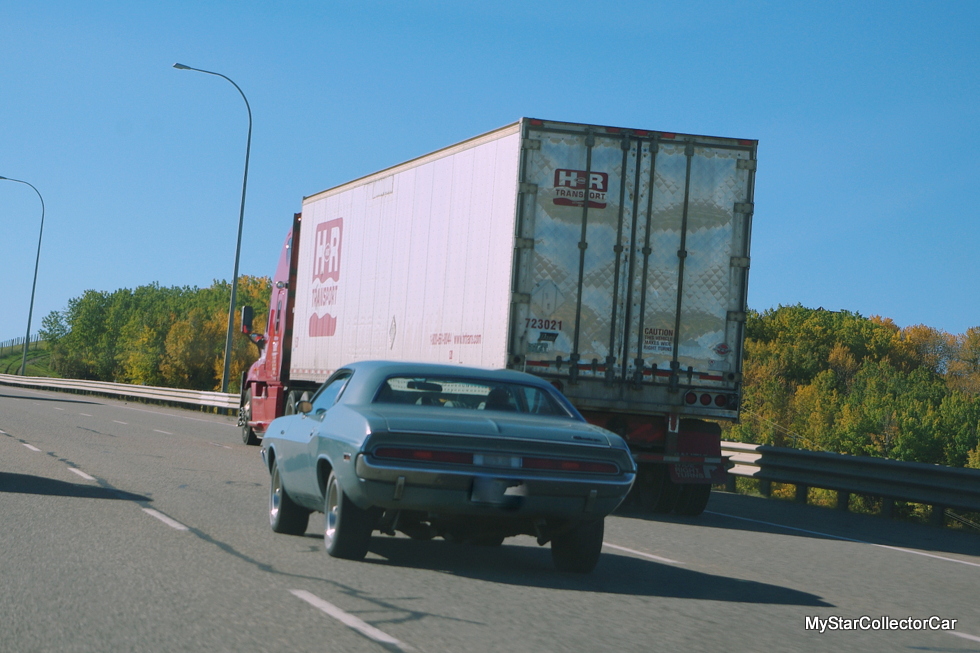 She's owned her 1970 Challenger for quite a few years and she has definitely not let it sit in her garage. Elisa—a self-described "car girl" has been a huge fan of '70 Challengers since she was 16 and her mom told her they "were too fast" so she had to wait a few years.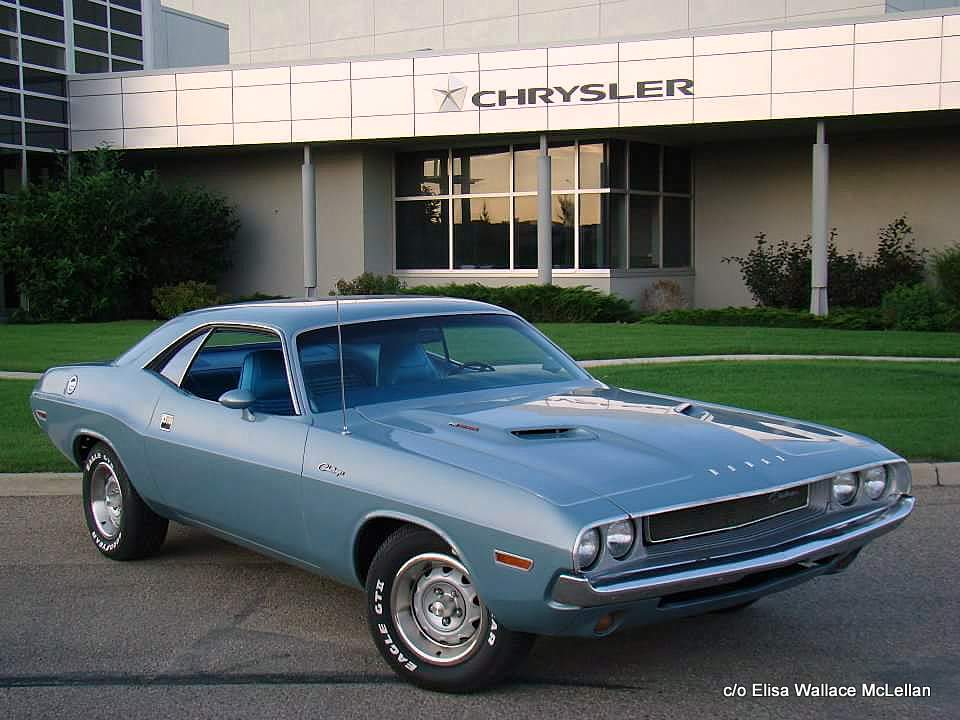 The time finally came when she could own one and it was definitely a project. She said it was "some kind of purple-blue color with Camaro stripes". The interior needed a lot of work but the 318 still ran and the rest of the car was rust free.

She was pleasantly surprised with the car because it had been off the road for years—the previous two owners had stored it in a barn for about ten years and a garage for about seven.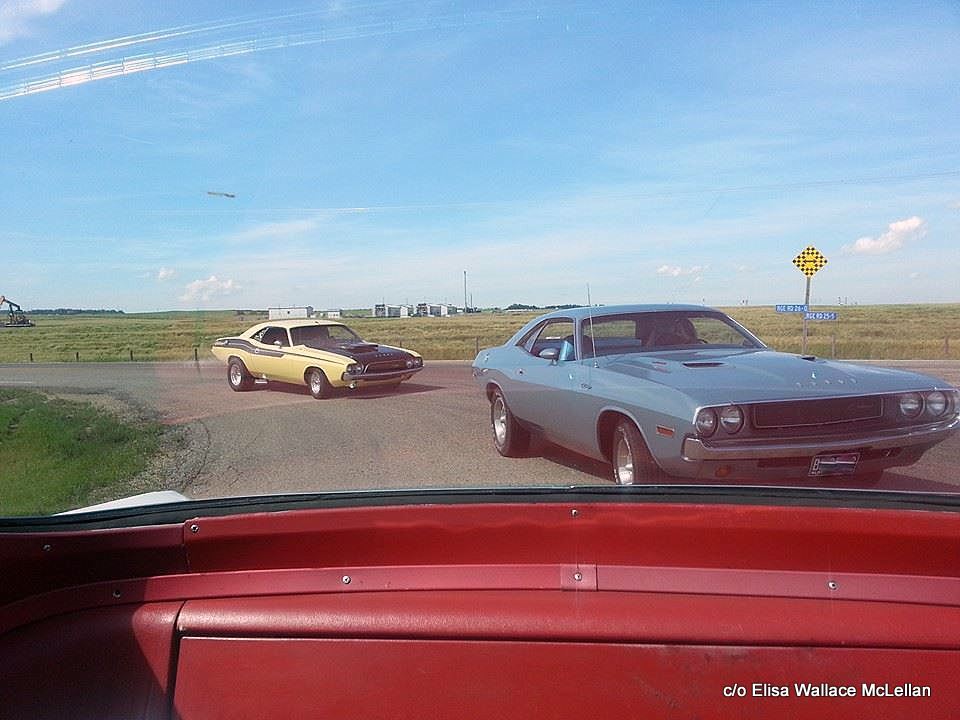 Elisa said there were "lots of dead mice in the headliner" after that many years in storage.
Elisa took on the interior herself (front seat and dash) and farmed out the headliner and the carpet so the car looks great. The car was brought back to its original B3 Blue from the aforementioned purple so the car retains a very stock look. The plastic fenders were replaced with the correct metal versions thanks to Elisa's connections in the hobby.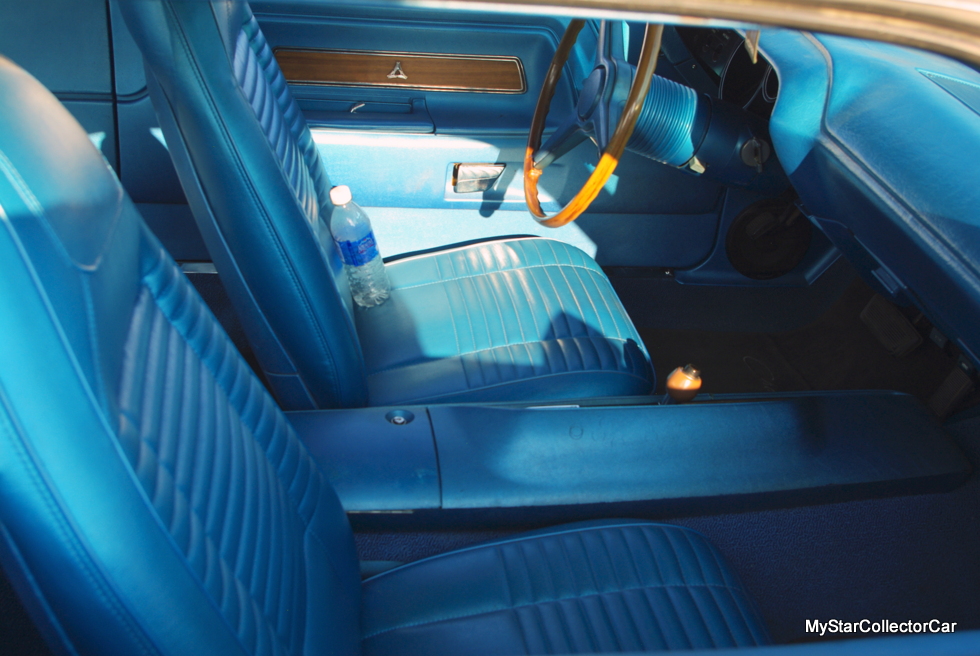 Elisa advanced the car to the next level last winter when she swapped out the trusty old 318 for a date code correct 340 (late 1969). She enlisted the aid of her good friend and Mopar guru Kori Alexander to build the 340 to a professional level. She donated the 318 to a young female who wanted to put an older engine in her newer truck.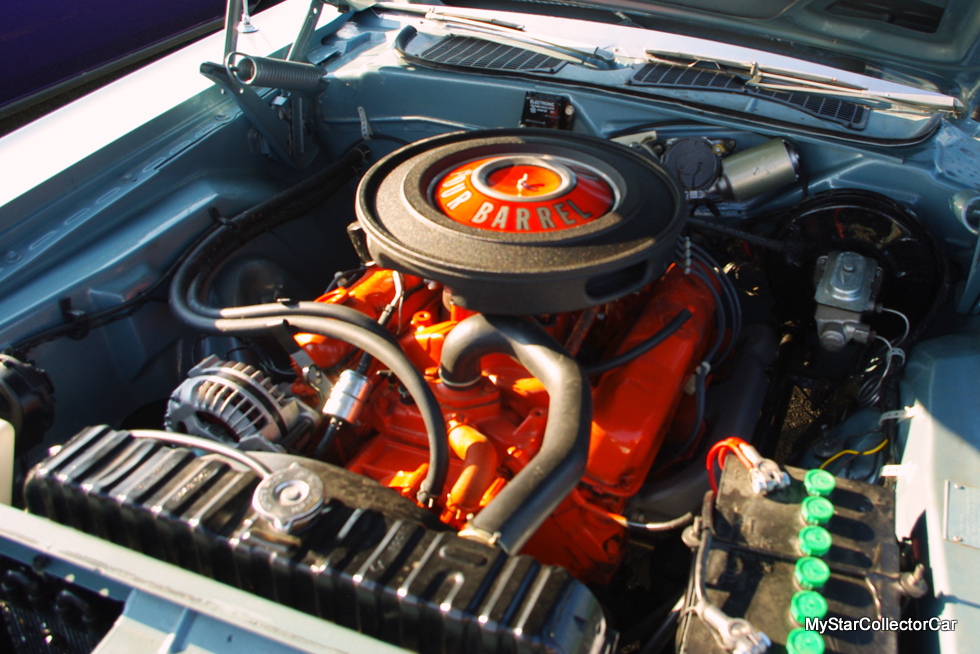 This was a labor intensive job and Elisa definitely got her hands dirty. She explained how she sanded and sandblasted the engine and did a lot of other things to get the Challenger back on the road in time for spring. She "put on and took off the fan about three times before she got it set right".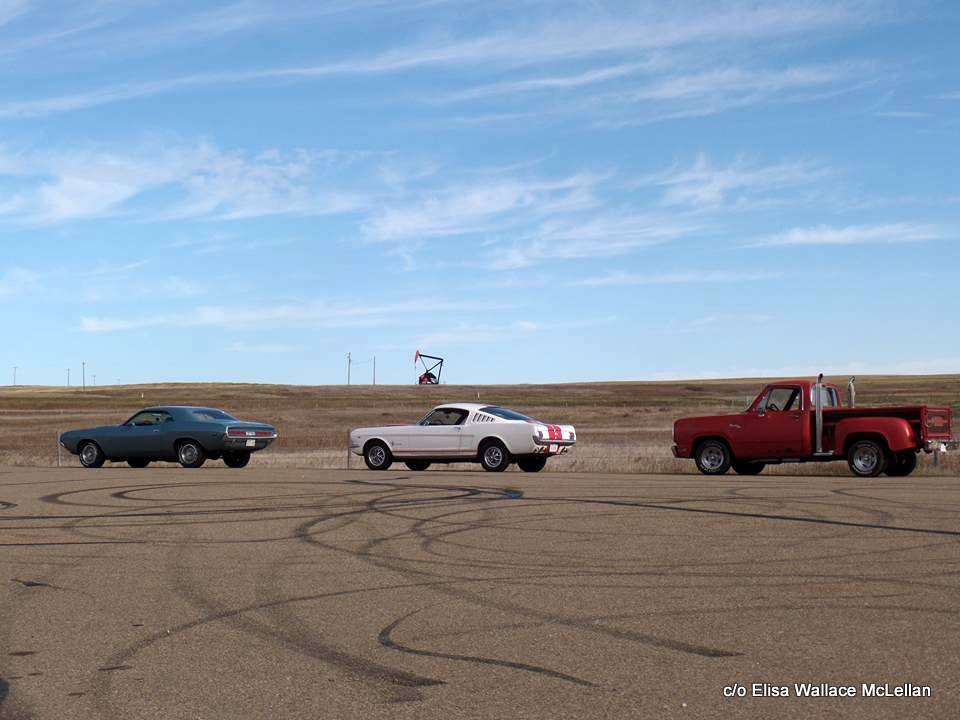 There were a few tweaks with the 340 because it had a few vapor lock problems so Elisa went with a carb spacer and an electric fan to counteract the heat issues.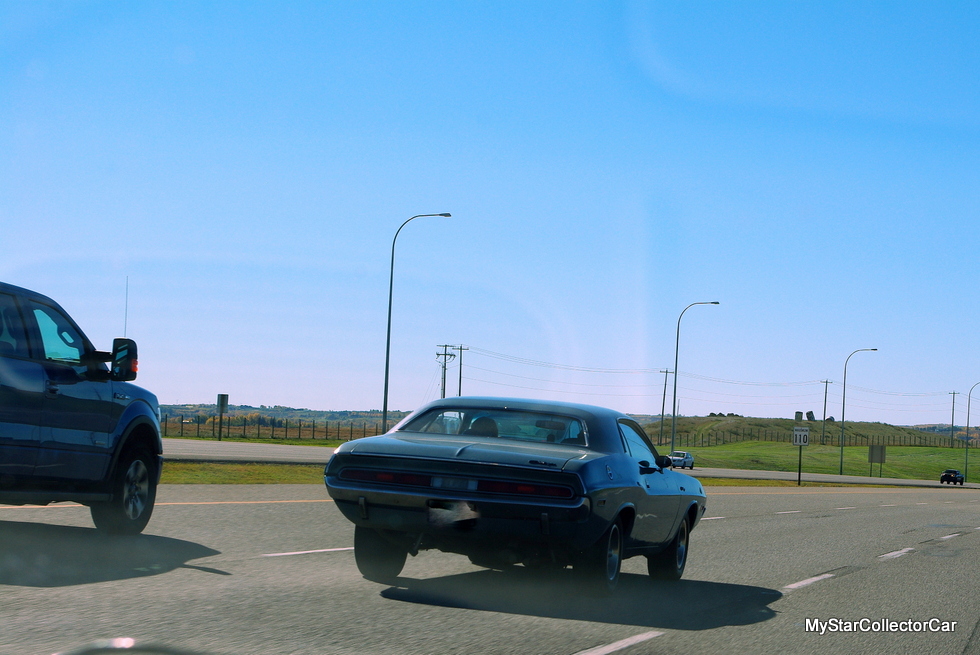 Elisa drives the wheels off her Challenger any time she can so she definitely runs up the miles. She's added 10,000 miles to the odometer in one season last year and the 340 is already past the break-in period because she'd easily surpassed 3500 miles in the first few months. Kori, her engine builder said she was going to "wear it out in the first year".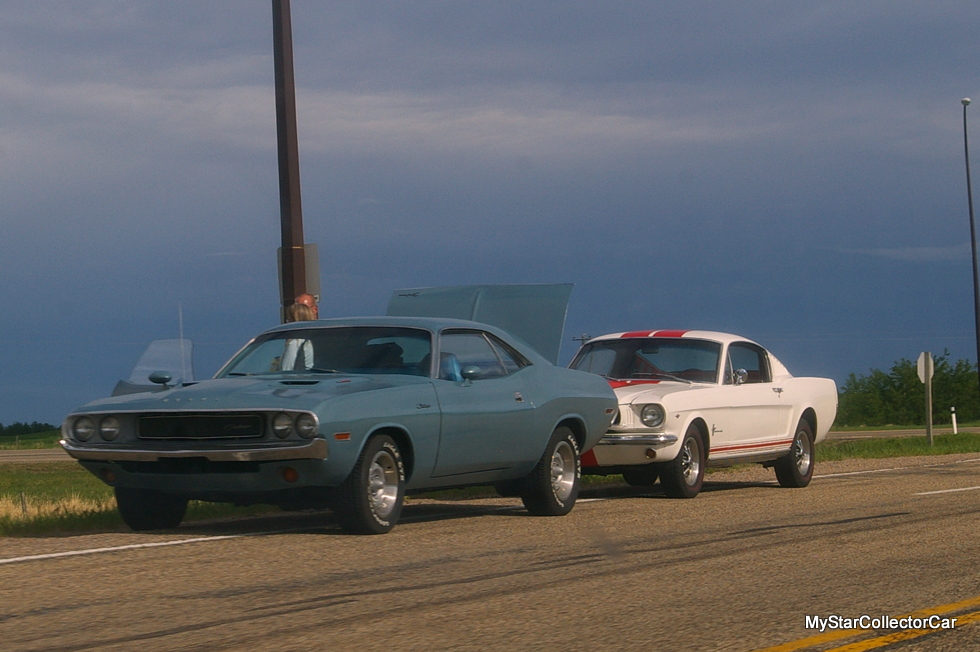 She has two options for sound on her road trips. She found an original 8-track player that "still works but drags occasionally" but she also has a state of art hidden sound system.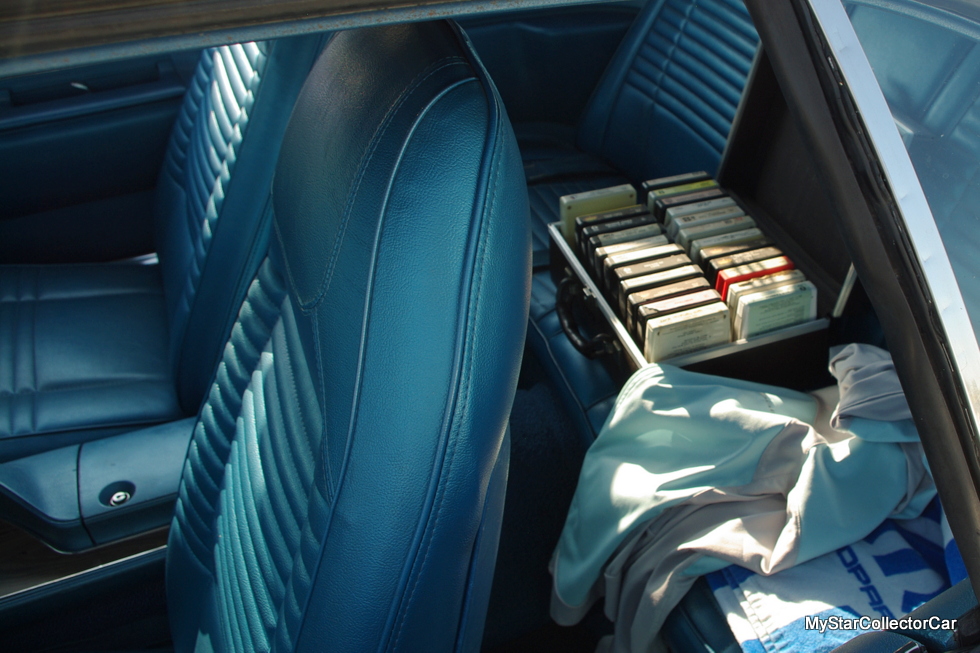 Elisa is a big fan of spontaneous runs to smaller towns where her group usually takes in some of the local culture. She's also done much longer trips to shows in Montana and Mopar yards in that area in search of more parts. She said her Challenger "still has the original steering box so it's a little loose" but she's definitely not intimidated by it.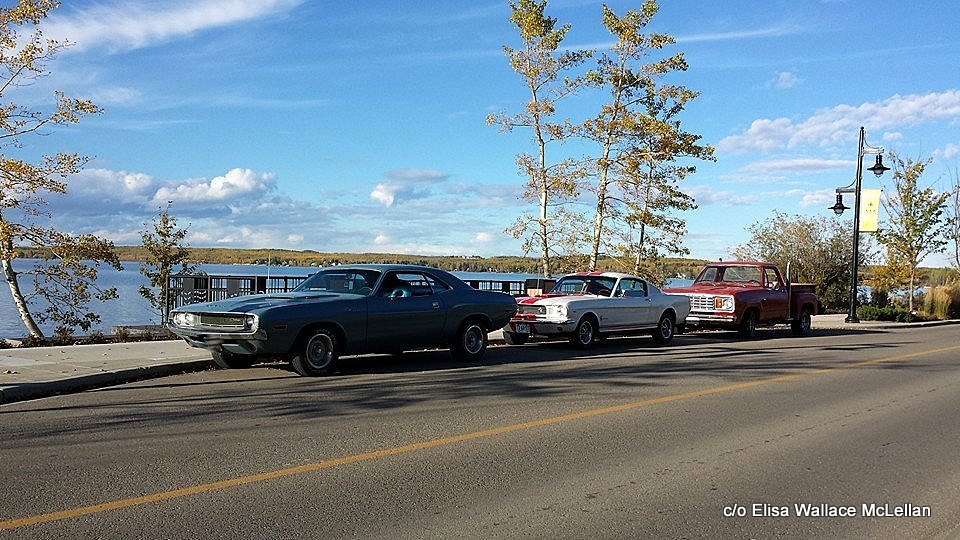 She said the 340 has a lot more punch but it actually gets really good mileage thanks to highway gears so the pain over the winter was worth the gain in the driving season.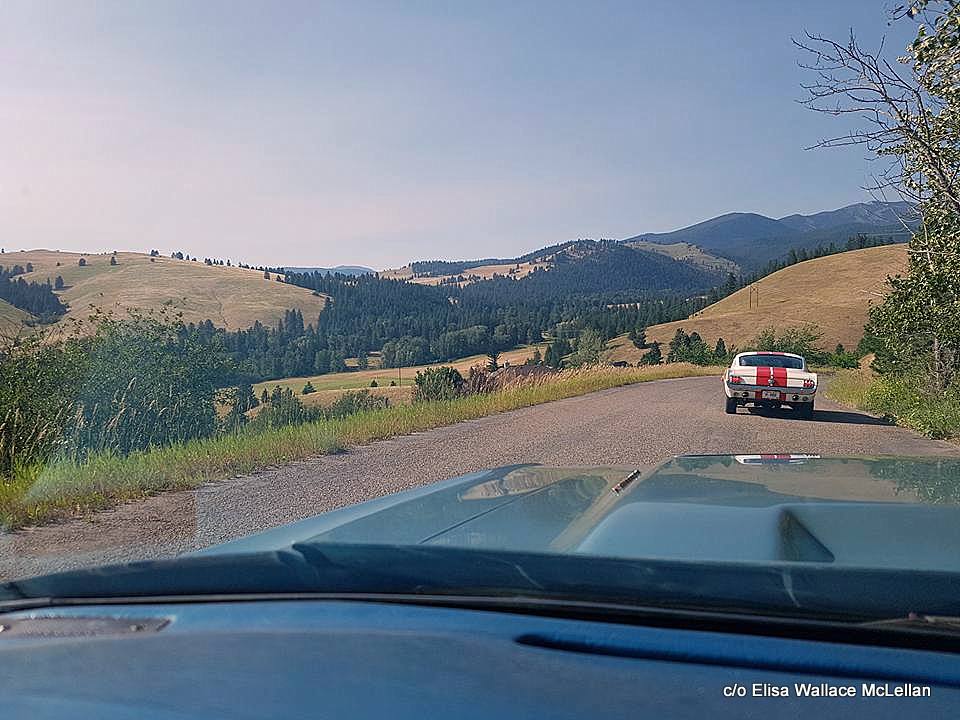 Final thoughts–Elisa can't understand why owners never drive their old classics because in her world without that time on the road there's no reason to own it.
Jerry Sutherland
CLICK HERE to Like us on Facebook
CLICK HERE to Follow us on Twitter
CLICK HERE to Follow us on Pinterest
Please re-post this if you like this article.