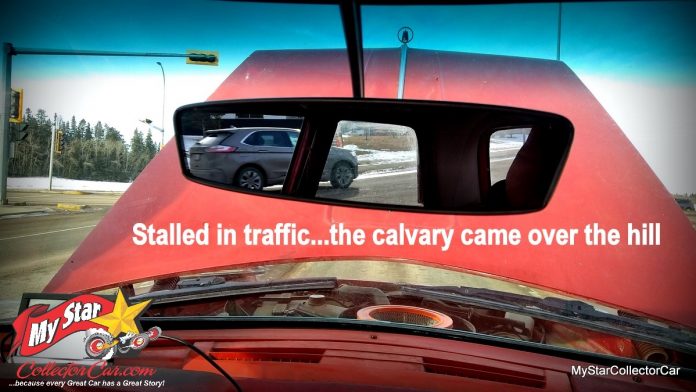 It is no secret that I love driving old cars during the winter.
Even to the point where I got a little cocky about the experience and took a 59-year-old-car for a weekend afternoon of frigid fun in the sun.
My arrogance is rooted in the fact the car in question has been a tireless performer for tens of thousands of miles over the past seven years. In any kind of weather-at any time of year.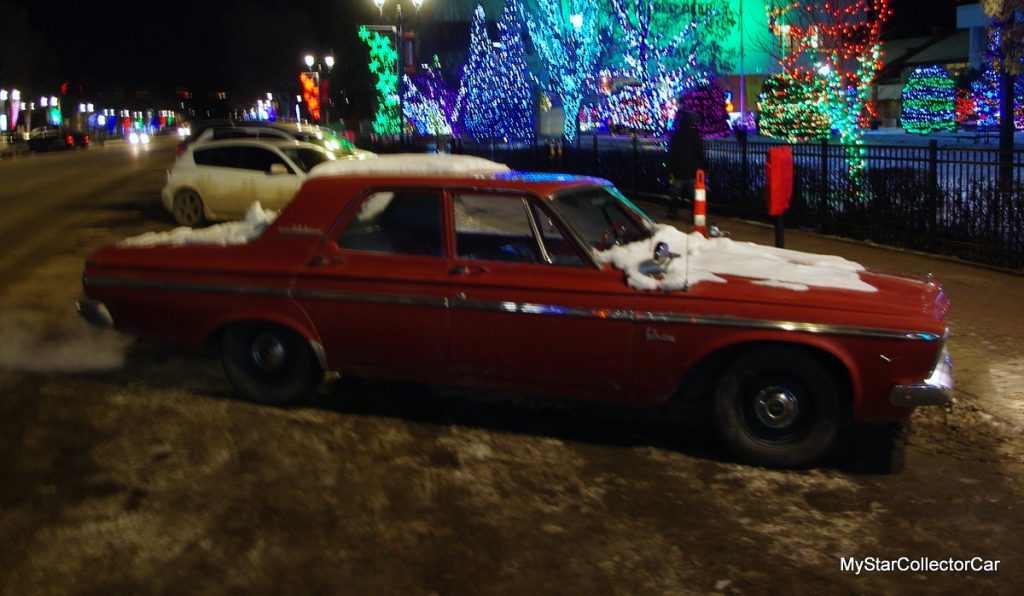 Right up until early February when the old road warrior ground to a complete halt at a busy T-intersection in my city shortly before noon hour traffic came my way. The temperature was around freezing, so it was a balmy day for my region at that time of year because winter is still a frozen freeloader in our world.
Nevertheless, the car died–and I was forced to deal with a typical road adventure wherein an old vehicle decided to take a nap in the middle of a busy street. I am painfully familiar with old dead cars on busy roads, so I rounded up the usual suspect and assumed it was a fuel delivery issue that may have been caused by a frozen line from the gas tank.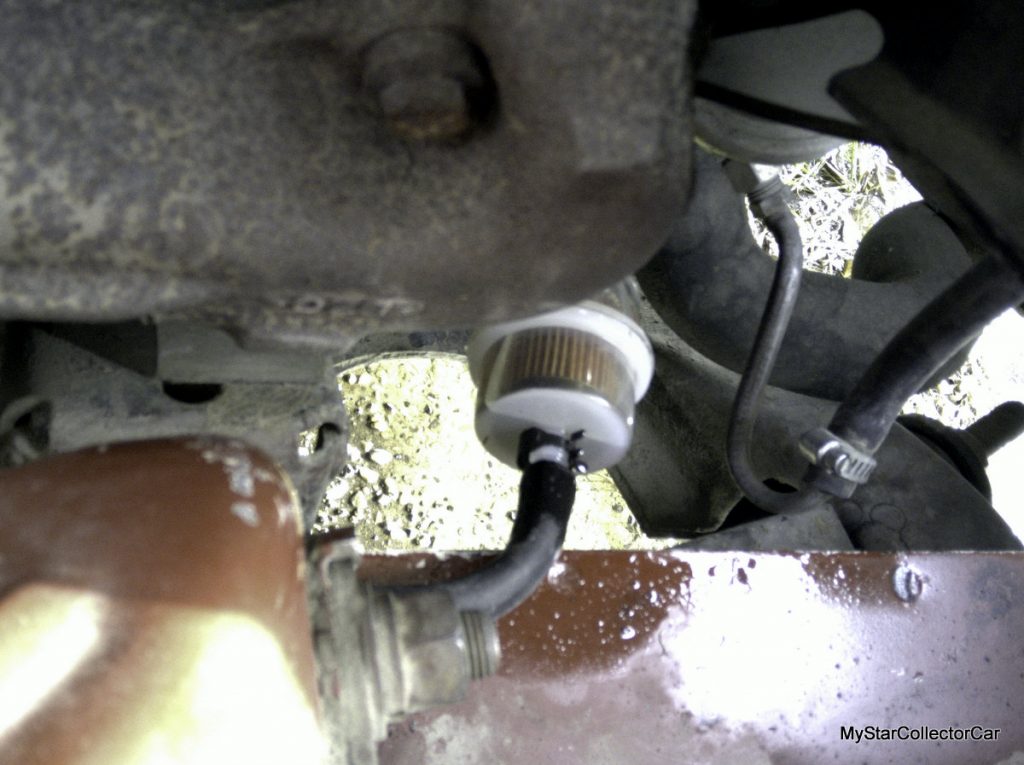 The amount of fuel in the car's transparent filter was minimal at best, so I rooted around in its trunk for the extra fuel filter while asking the first of numerous good Samaritans to get me some gas line anti-freeze. I was also worried about the possibility the car's fuel lines were dirty, based upon an ugly experience I had with a 1962 Lincoln that left me high and dry in rush hour traffic on a Friday afternoon about 13 years ago because of clogged fuel lines.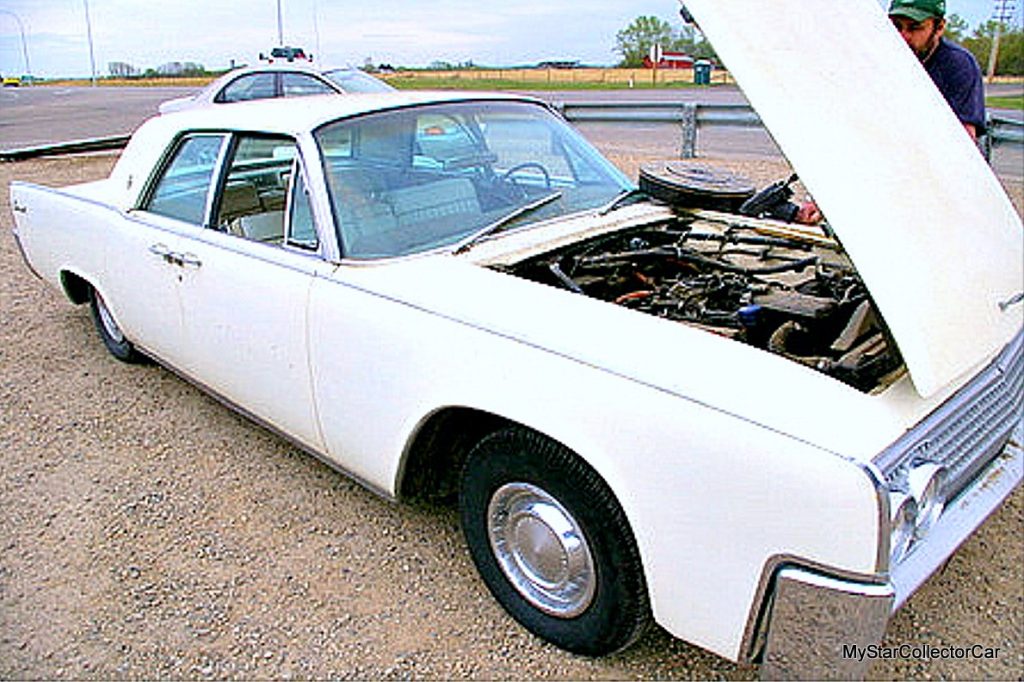 The Lincoln experience was made even more dangerous because inattentive approaching drivers were unable to determine that I was stranded, so I pumped the brakes to flash the taillights because the car had no four-way emergency flashers. Since the old Lincoln was too ancient to have four-way flasher technology, I improvised and pumped the brakes to flash the taillights until a buddy arrived with another fuel filter.

I learned from the Lincoln experience and threw emergency safety triangles into my current old car (also too old to have four-way flashers), so I would be prepared for the inevitable moment when the old war pony stranded me on the road. The triangles made the situation crystal clear to other motorists and I was offered help by many of them. My weak faith in humanity got a huge boost that day because so many drivers offered help.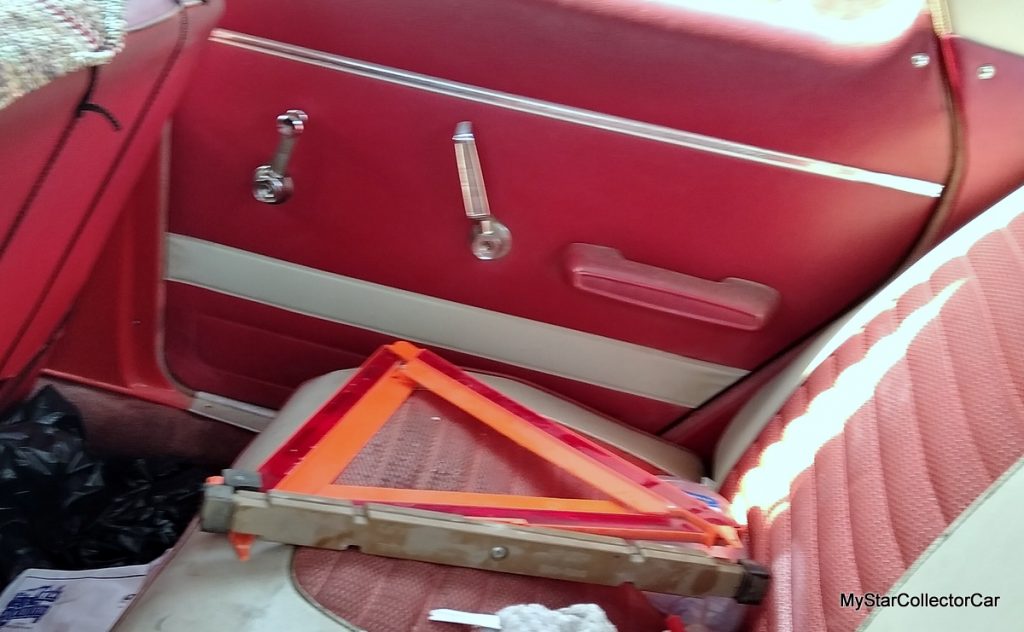 Successful temporary road repairs came in the form of two young guys who pulled up behind me. Both were extremely helpful, but one of them jumped under the hood and assessed the situation. He also thought it might be a fuel issue and had his buddy push compressed air into the tank with a small portable air compressor.
It was not a fuel delivery issue, and it was not a carb issue, so he zeroed in on the electrical system because it was now clearly a spark issue, so he hot-wired the car and I was on my way.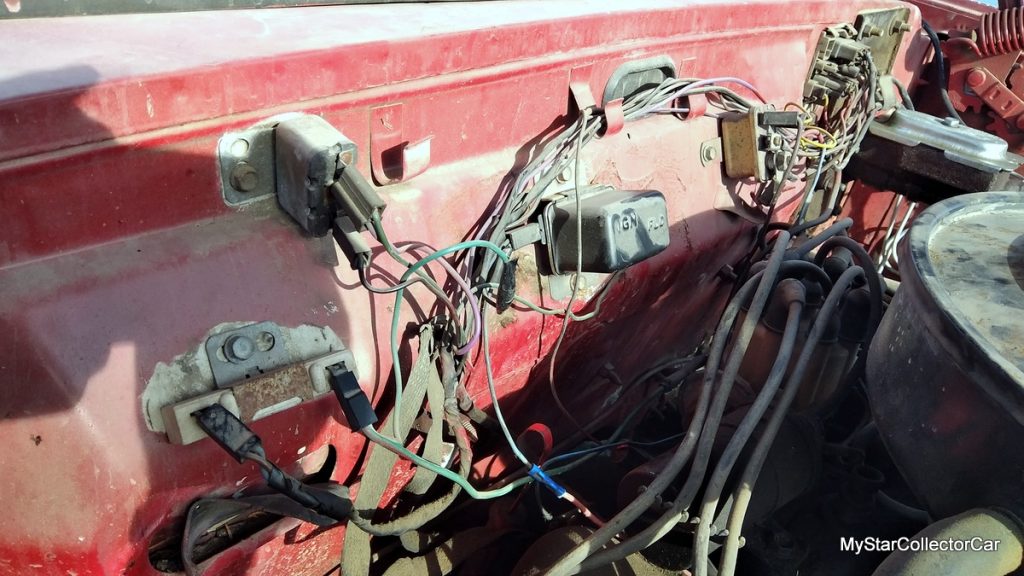 I might have come to the same conclusion in roughly a million years, given my shaky grasp of automotive electrical systems on my best day, but this young car guy flew around the car and recognized the issue in a hurry.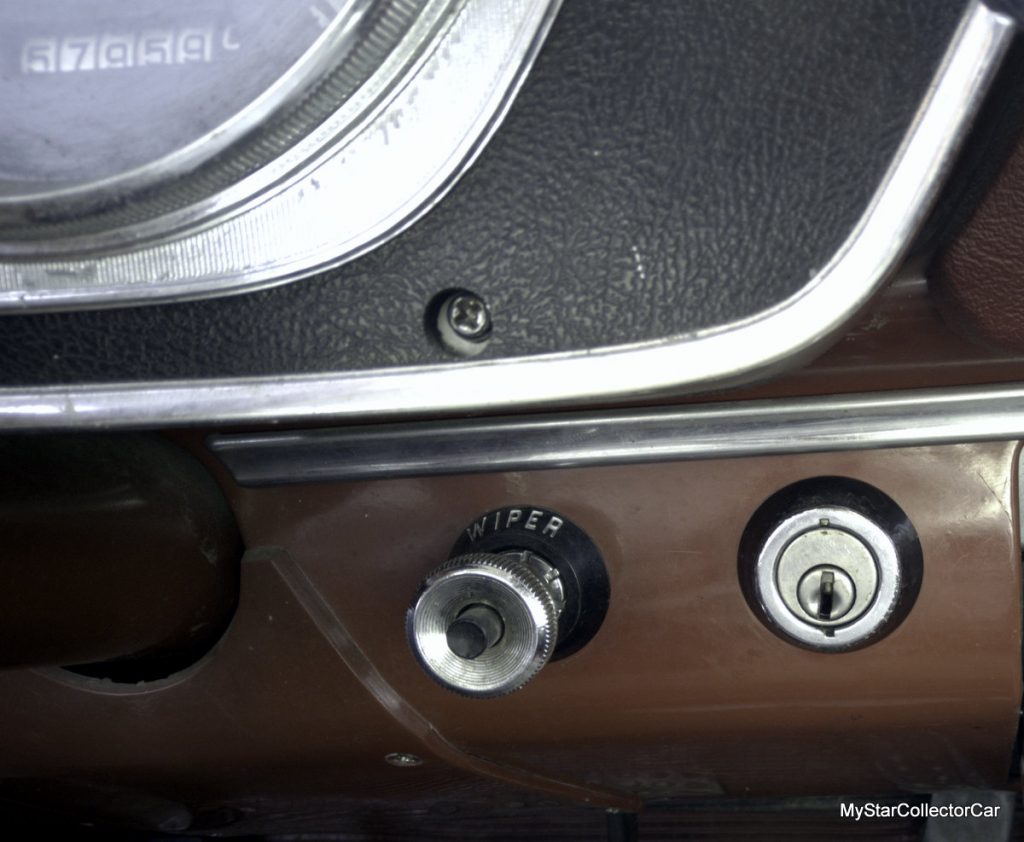 I asked him if he and his buddy were in the automotive trades. The answer was, "No, we're apprentice millwrights and right now we're late for school". I didn't even get their names, but I hope to run into these cats in the future because there are a few beers headed their way when that happens.
Just another reason to like the car guy culture.
BY: Jim Sutherland
Jim Sutherland is a veteran automotive writer whose work has been published by many major print and online publications. The list includes Calgary Herald, The Truth About Cars, Red Deer Advocate, RPM Magazine, Edmonton Journal, Montreal Gazette, Windsor Star, Vancouver Province, and Post Media Wheels Section.