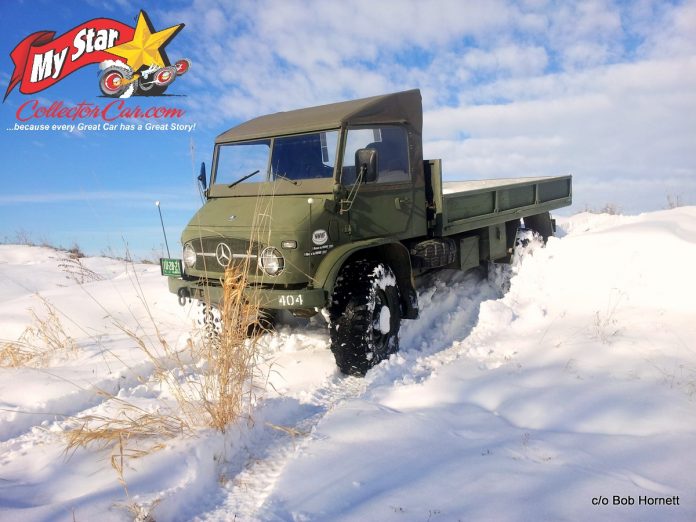 Switzerland may be a neutral country, but it is a neutral country with an army.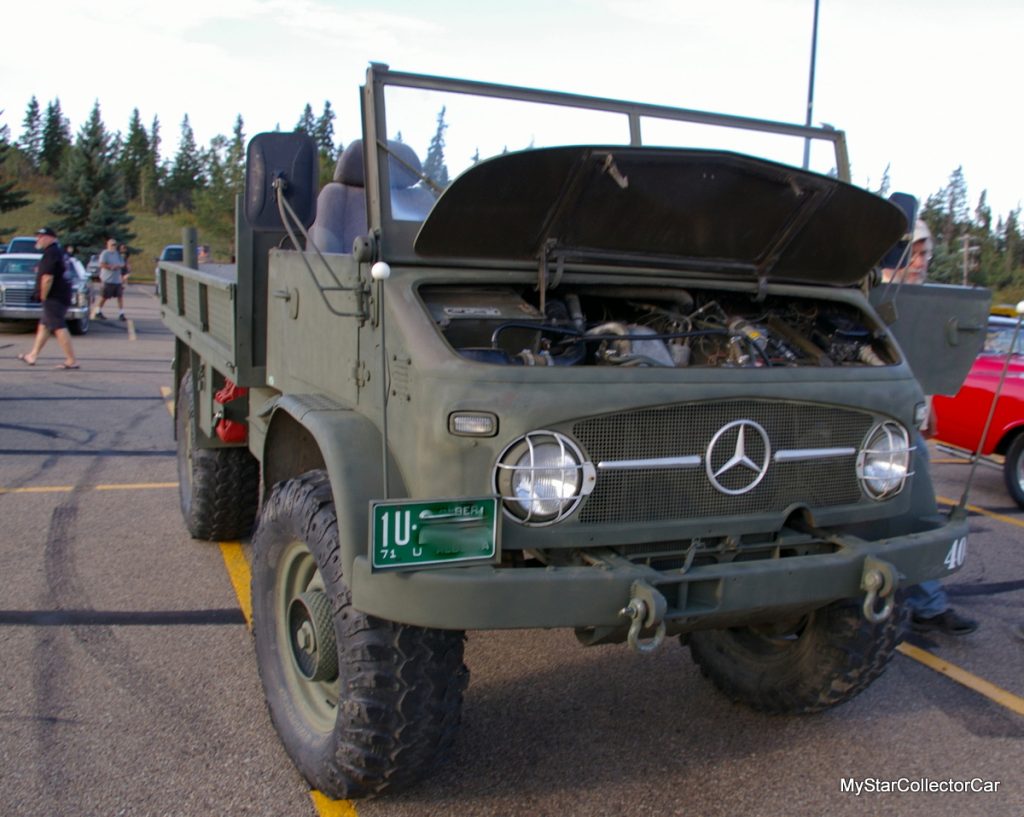 Bob Hornett has always liked 4x4s, so he seized an opportunity to purchase the ultimate four-wheel drive when he bought a 1971 Mercedes Benz Unimog about 18 years ago. The Unimog was built for service as an army vehicle and is the ultimate off-road machine in many military vehicle collector circles.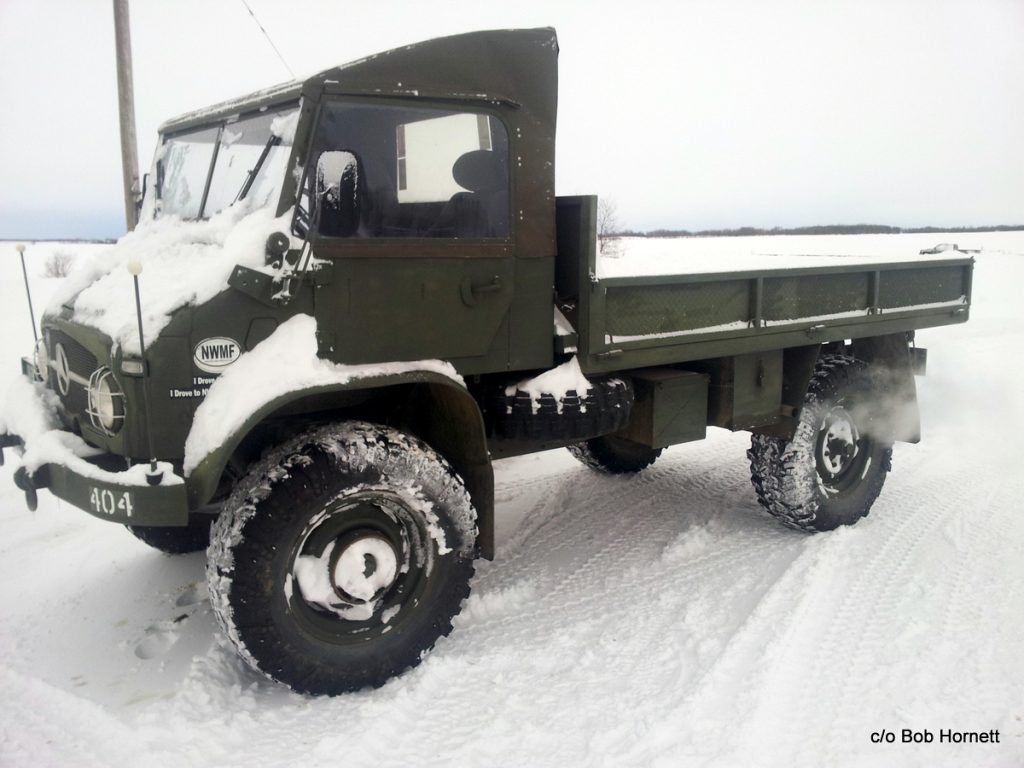 A Unimog was not bogged down by creature comforts because it was designed to never bog down while in service, although Bob was able to get his Unimog stuck in a muddy sileage pit that required the services of a neighbor's big four-wheel drive tractor to rescue it. The neighbor predicted Bob would get stuck again at some point in the future, but that has never happened since the sileage pit incident.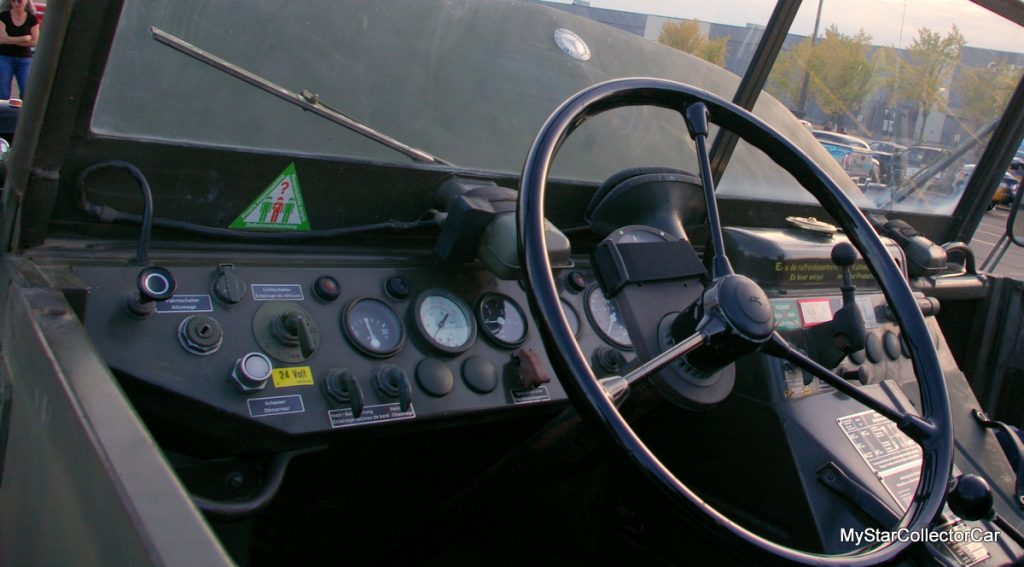 The main reason is a Unimog was built to climb slippery slopes with ease, a fact not lost on Bob when he began his search for one.
A Unimog is a high clearance vehicle that rises above the ground (both figuratively and literally) to separate the big 4×4 from the drag force of snow or muddy terrain. Mercedes designed a clever way for people to climb into the Unimog's passenger area. There are round step rings built into the front wheel rims to give people an easier way to climb aboard or exit the big four-wheel drive.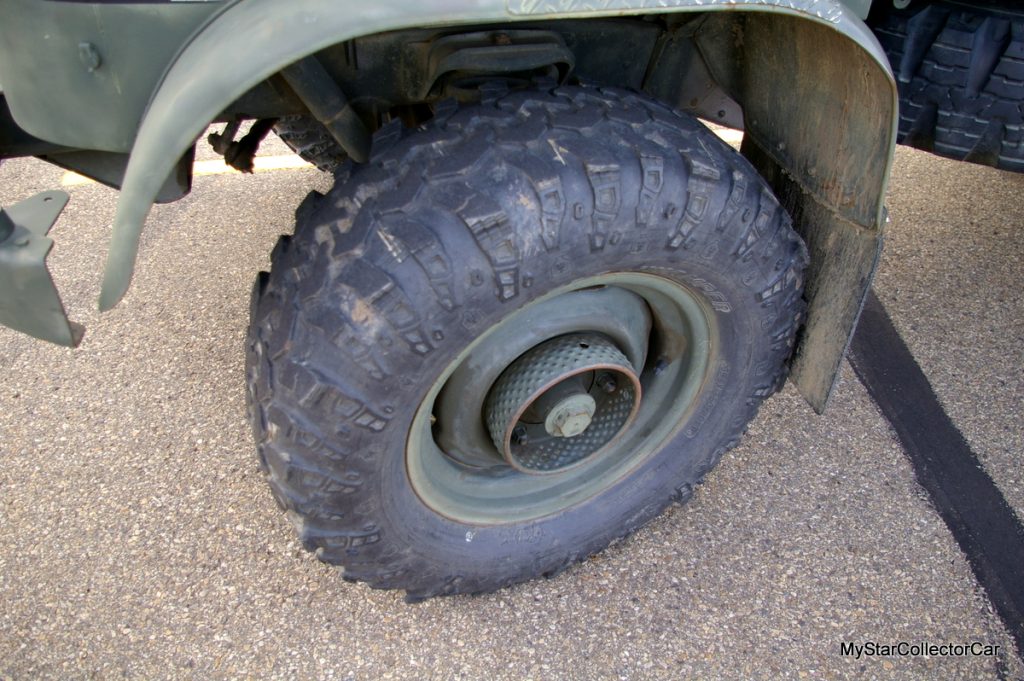 Additionally, the heavy hinges on the doors allow people to use them as a dependable arm support for passenger entry/exit maneuvers.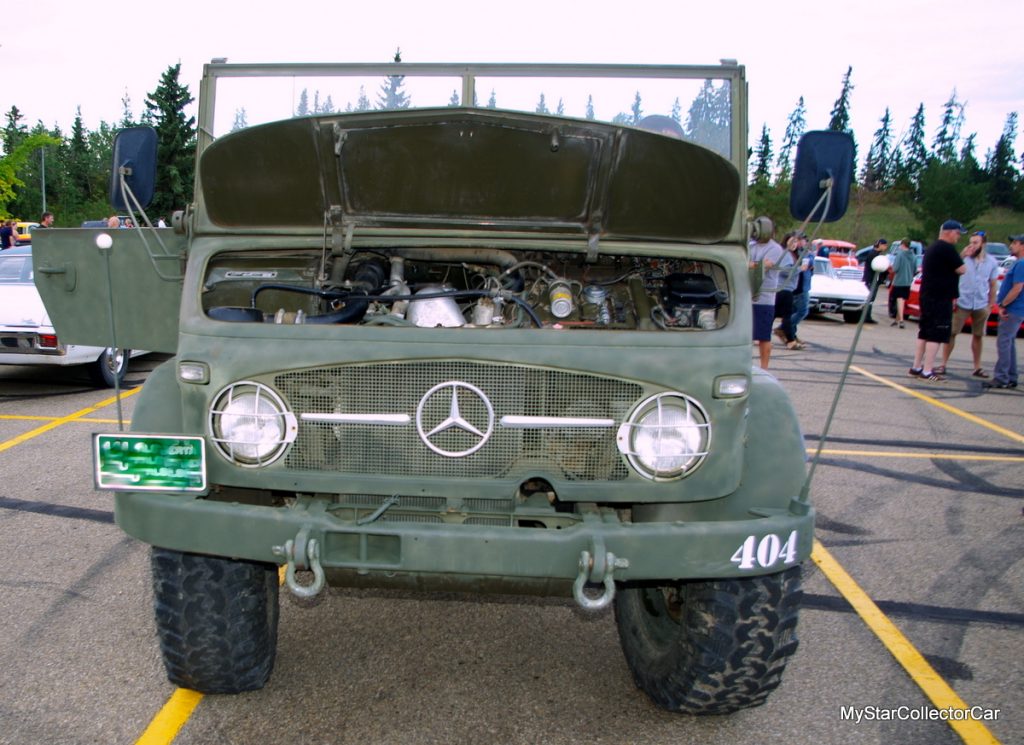 Bob's Unimog has its original 24-volt electrical system tied into a unique heavy duty circuit breaker system instead of a fuse box. These brutes were built for rough service and required a simple but tough electrical system for hard use.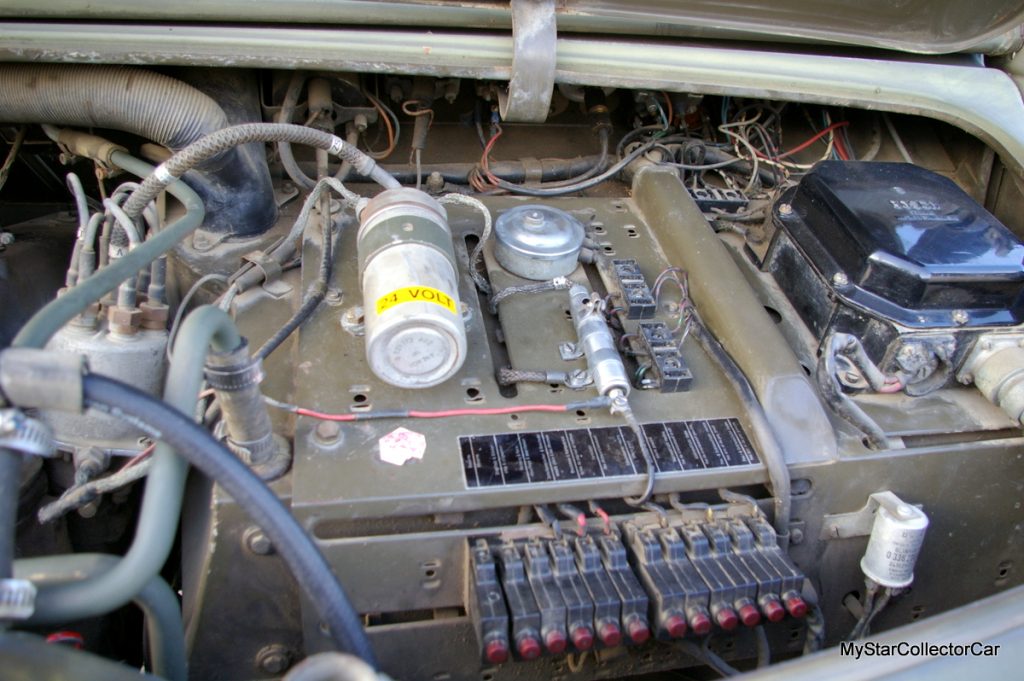 The Unimog has its factory Mercedes gas engine coupled to a six-speed manual transmission with four forward and two reverse gears. The Unimog also has its original four-wheel drive system that can be engaged on the fly, along with the locking hubs on the big beast-both done through manual mechanical actions performed while driving this Swiss Army 4×4.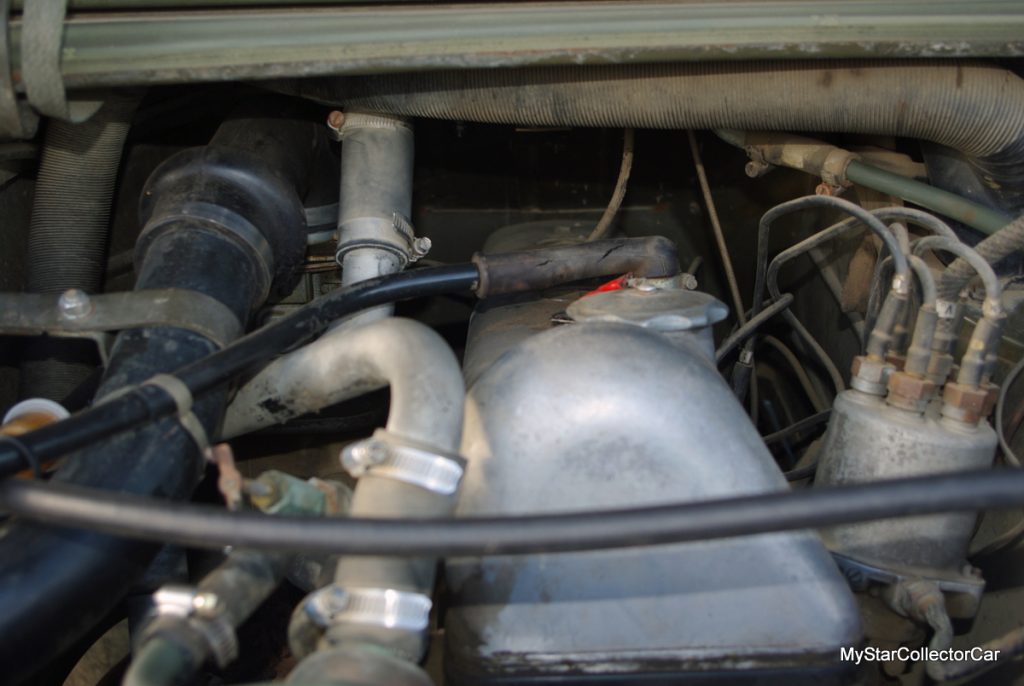 Most genuine four-wheel drive vehicles have very low gear ratios because they are built for thick mud-not fast freeways- so Bob's Unimog is comfortable at about 40-50 mph (roughly 70-80 km/h) on the open highway.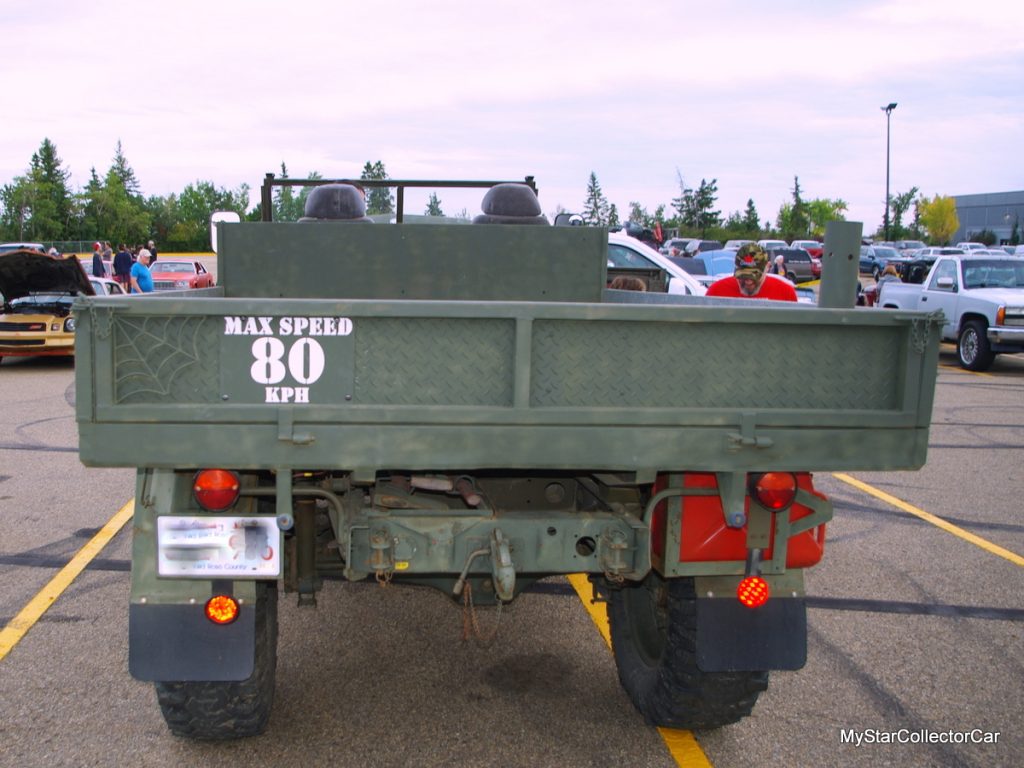 The Unimog's slow freeway speeds did not stop Bob from driving his unique vehicle from north of Prince George, British Columbia Canada to south of Portland, Oregon USA for the NorthWest MogFest in Sheridan, Oregon-twice. The round trip covered about 2000 miles (over 3100 kms) and Bob drove his Unimog to the 2005 and 2007 MogFests, averaging about 12-13 mpg along the way.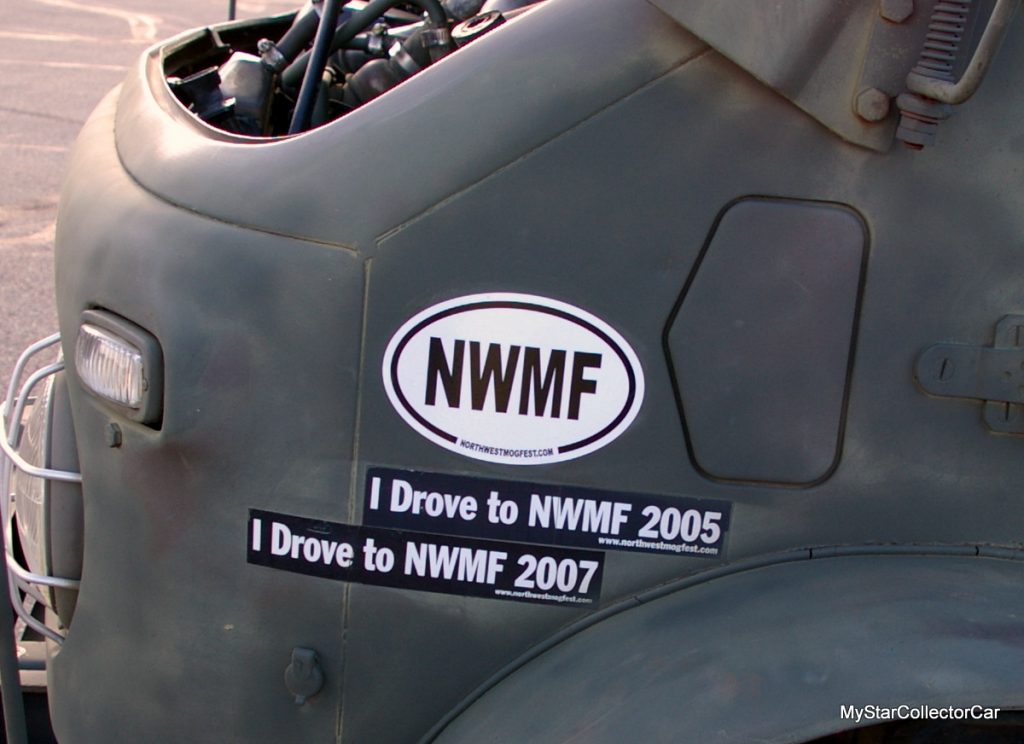 Bob describes his Unimog as "slow but fun", a factor that gives Bob and his wife Sherry the perfect vehicle for their grandkids, along with a lifetime of memories every time they hit the road in their off-road vehicle.