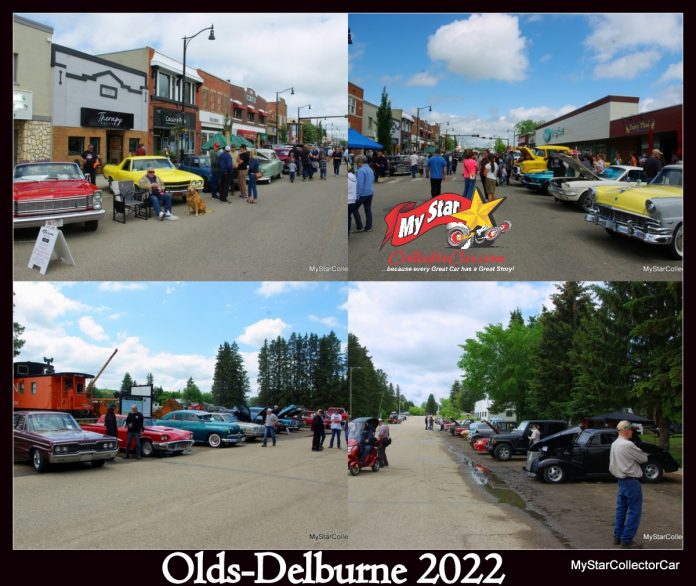 There are a generous number of annual car shows to attend every Father's Day weekend-plus many car guys are also dads-so these shows make a perfect Father's Day weekend gift in our humble opinion here at MyStarCollectorCar.
There were indeed many dads in attendance at the Mountainview Pistons car show in Olds, Alberta Canada, a vibrant prairie town that has a panoramic view of the Canadian Rockies in the distance.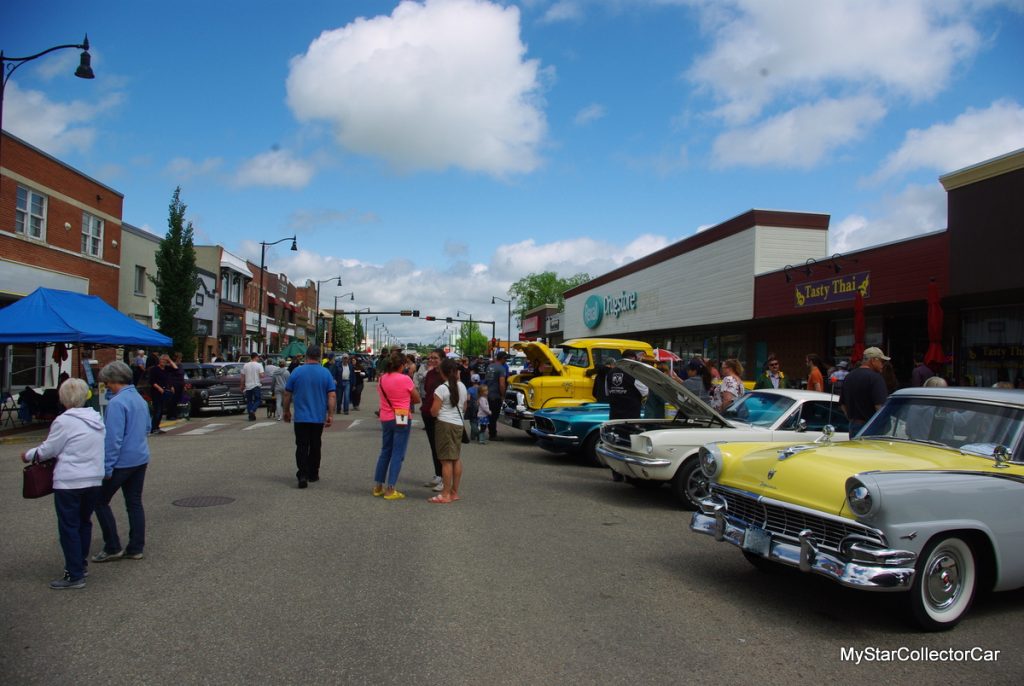 The retro vibe was very evident when we encountered an original and unrestored Ford Model B that had a long history with its current owner. The Model B wore its history on its outer skin and its proud owner had no plans to alter the classic Ford's originality in the future.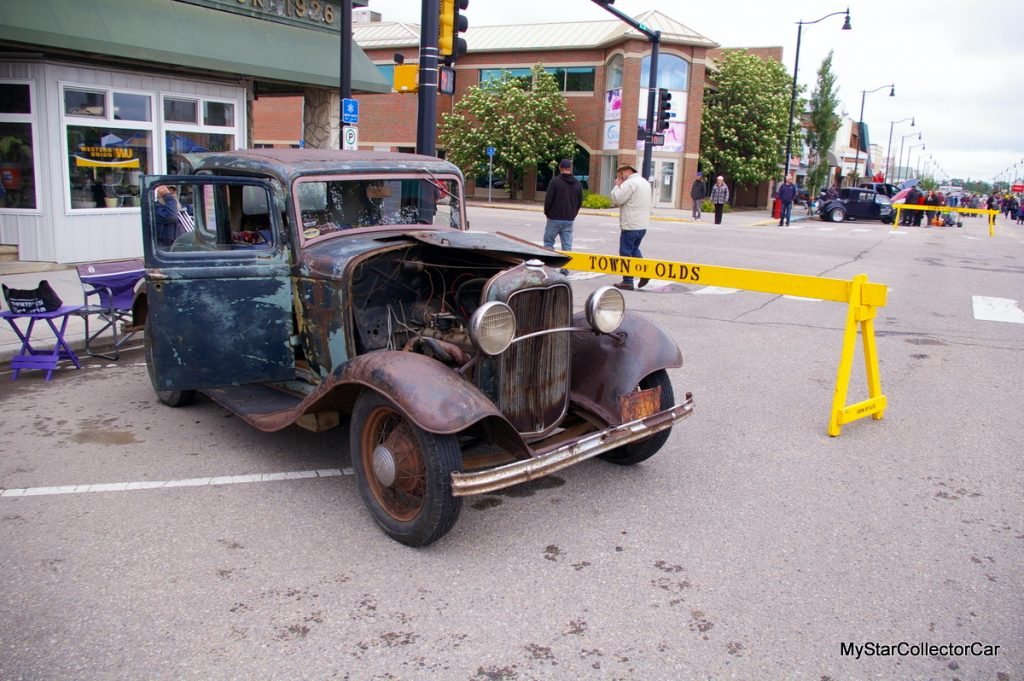 Find out why and how he has maintained his 56-year relationship with his beloved '32 Ford in a future MyStarCollectorCar article.
Another rock star at the Olds car show was a rat rod masterpiece created by its ambitious and talented owner. Sharp-eyed MyStarCollectorCar readers will notice the highly unusual engine in the truck and may remember the truck's full story from a past article where the engine answer is in the link.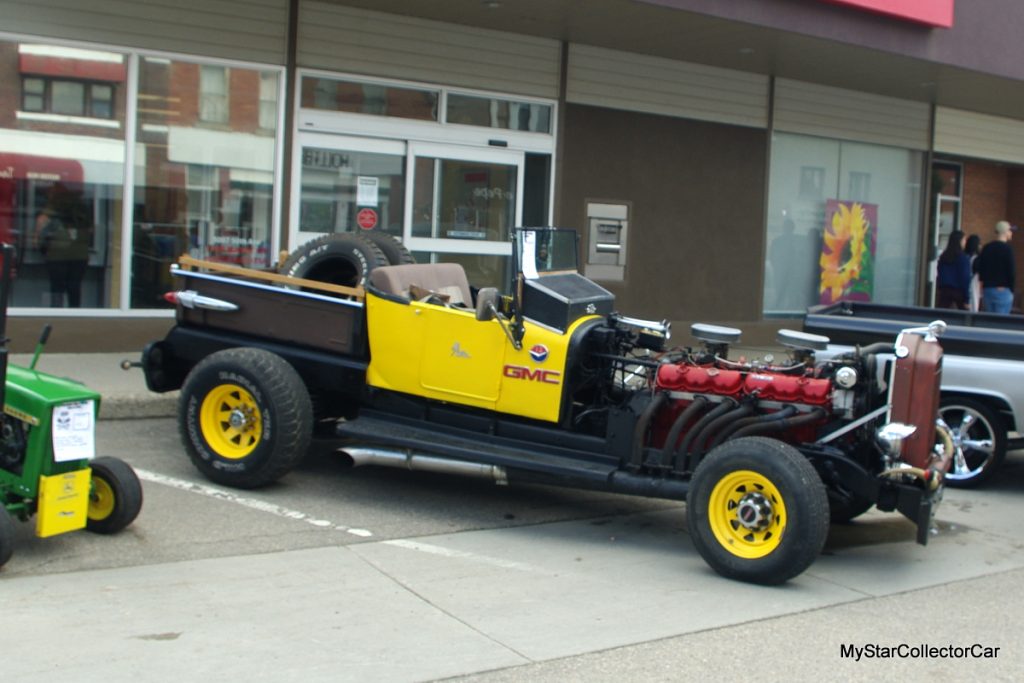 The rat rod's unusual engine was enough of a factor for us to make it a rare blast from our past because of its uniqueness. This time our readers do not have to wait for the story on this rat rod.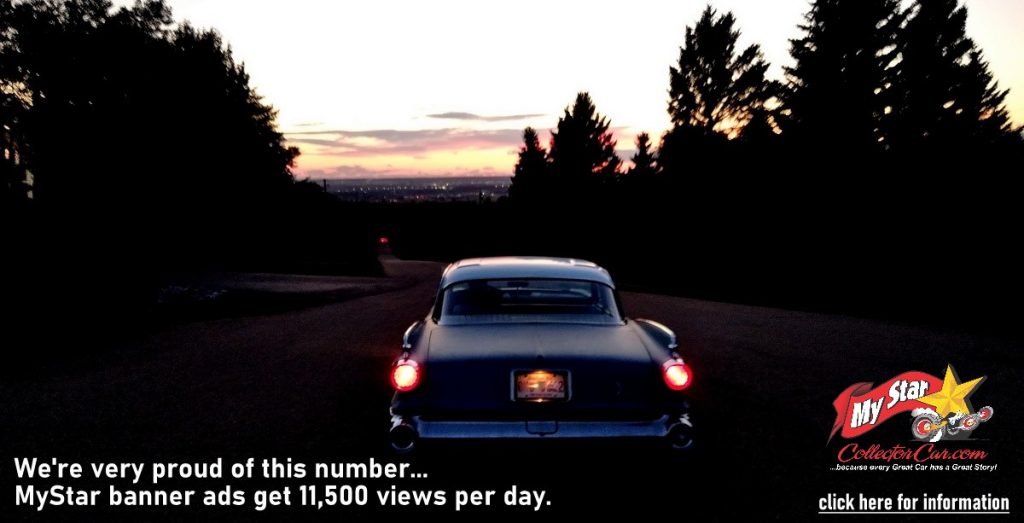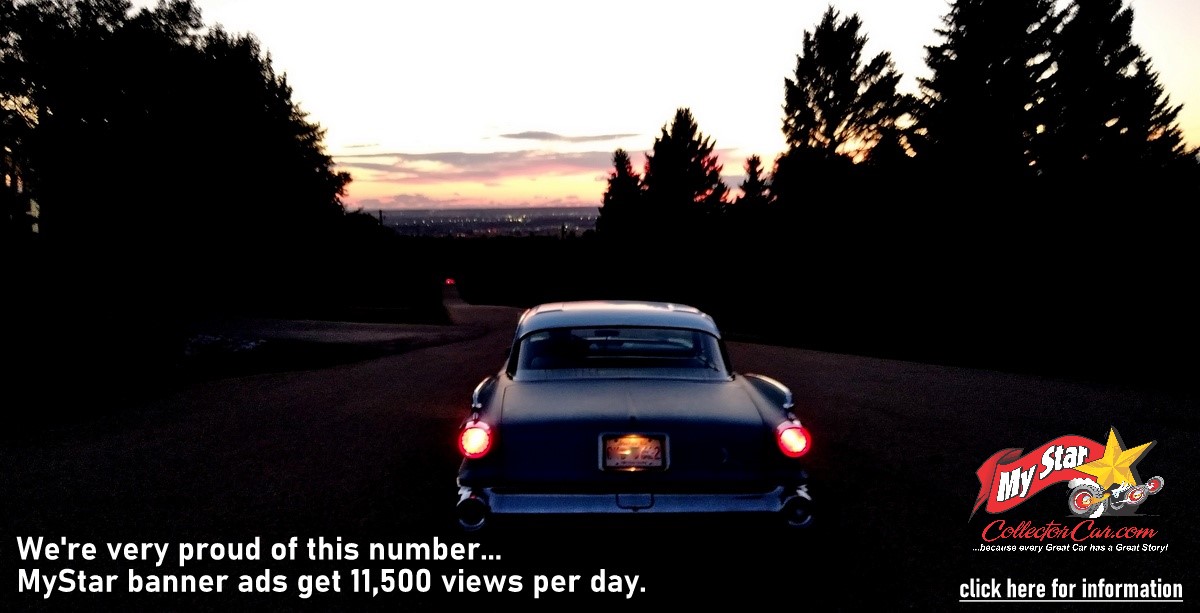 A town named Olds was a perfect location to discover a survivor 1958 Olds Super 88 four-door sedan in amazing condition, mainly because so few of these chrome beauties are left after 64 years, but the Olds car show had one at their event.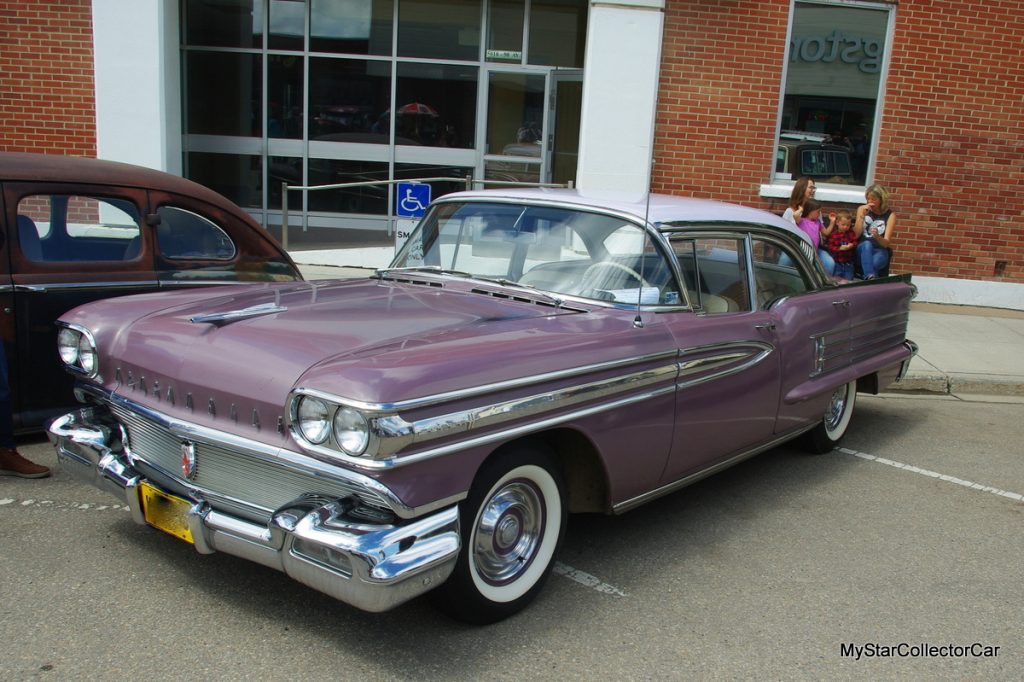 The '58 Olds has a strong family connection that extends back over many decades and its current owner will continue that legacy, even though he was born in the late 1990s. The entire story behind this remarkable Olds Super 88 will be told in a future MyStarCollectorCar feature.
The Mountain View Pistons car show in Olds also had an undercover hot rod disguised as a 1962 Ford Falcon four-door sedan.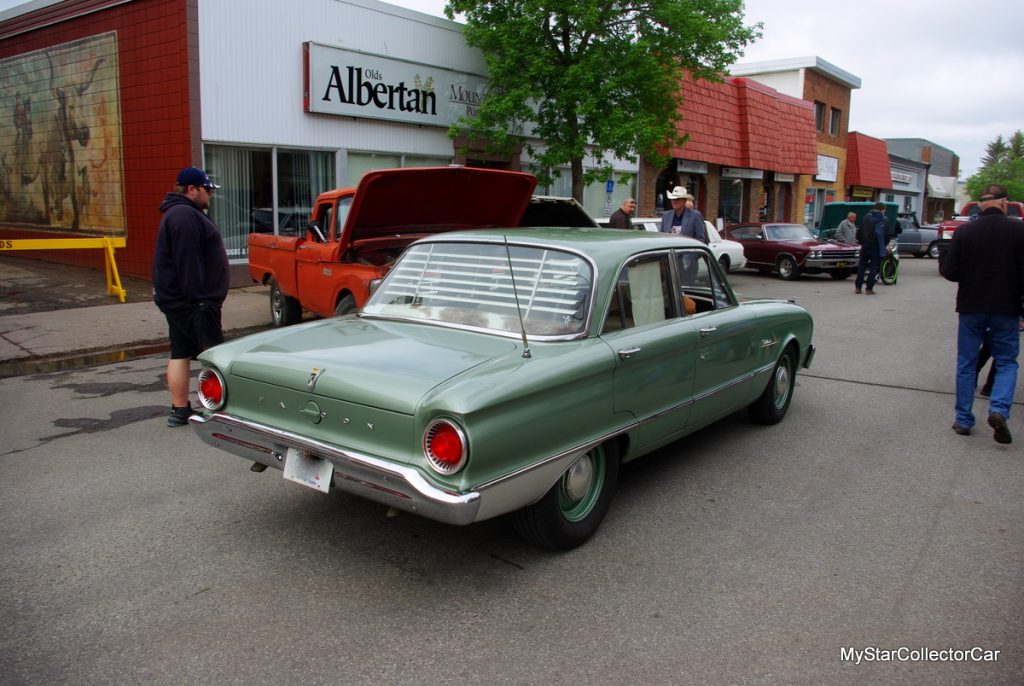 The mild-mannered compact had a fire-breathing monster lurking under its hood and the engine's identity will be revealed in a future MyStarCollectorCar article.
Another early 1960s member of the Ford family at the Olds show was a beastly 1963 Fairlane that had a very long history with its current owner.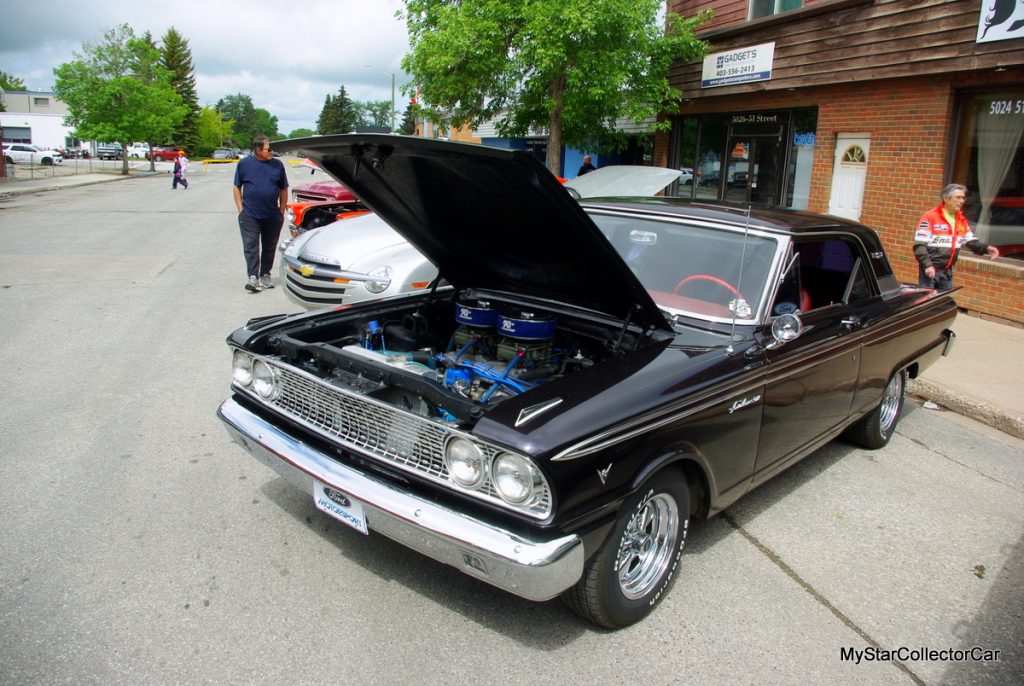 Most car guys can only envy the circumstances that bind the owner with his car, but all will be revealed in a future MyStarCollectorCar article.
A 1964 Mercury M-250 pickup truck may seem unfamiliar to many of our readers, mainly because it is an extinct Canadian-only truck brand that was sold by Mercury dealers in Canada from 1946 until 1968.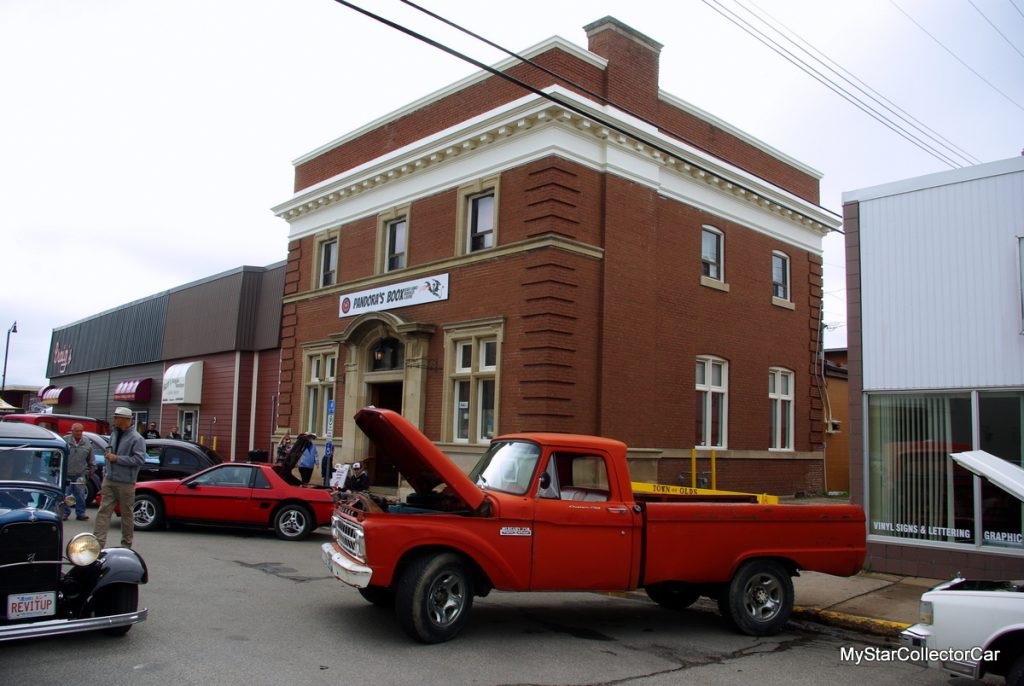 These Canuck trucks are a rare sight at any car show in 2022, so we at MyStarCollectorCar will provide this '64 Merc's story to our readers in a future feature.
Another Olds made our list at the Olds car show, namely a 1966 Olds Cutlass that looked like it just left the showroom last week. MyStarCollectorCar will reveal its entire story in a future article.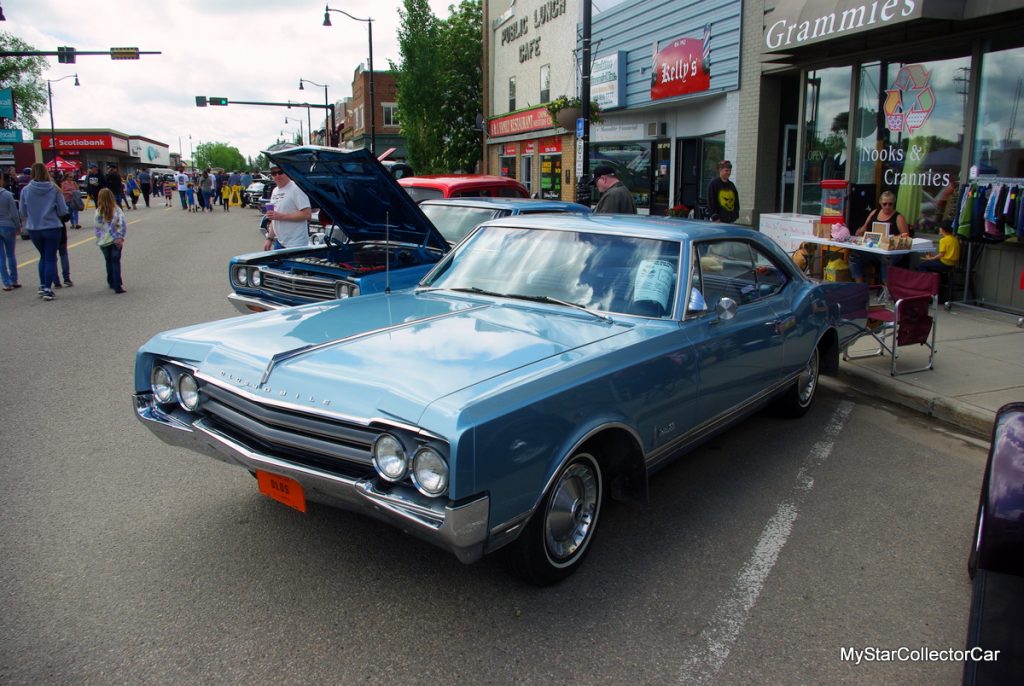 The last addition to MyStarCollectorCar doubleheader car show weekend was at the Delburne, Alberta Father's Day event. Delburne is a village in Central Alberta that is only about an hour from Olds, so we were able to attend their car show later in the afternoon that same day.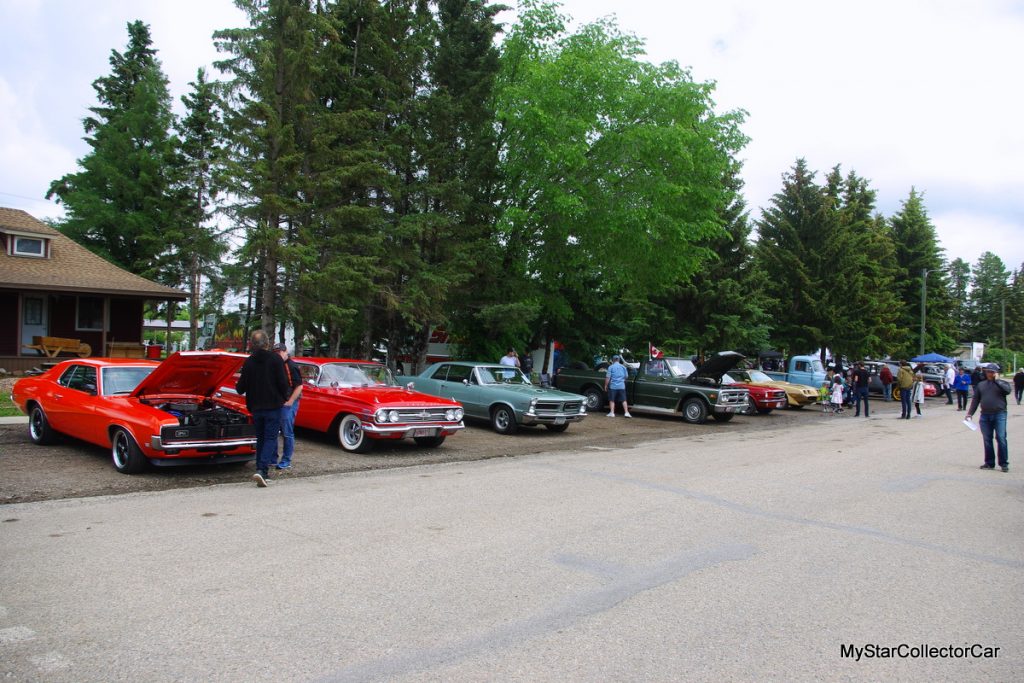 The rock star at the Delburne show was a 1956 Chevy custom crew cab that was also an incredible legacy to its late builder, a man whose considerable skills were obvious in the truck's overall design. Bear in mind Chevy built exactly zero factory crew cab trucks in 1956–let alone 4-door pickups with suicide rear doors.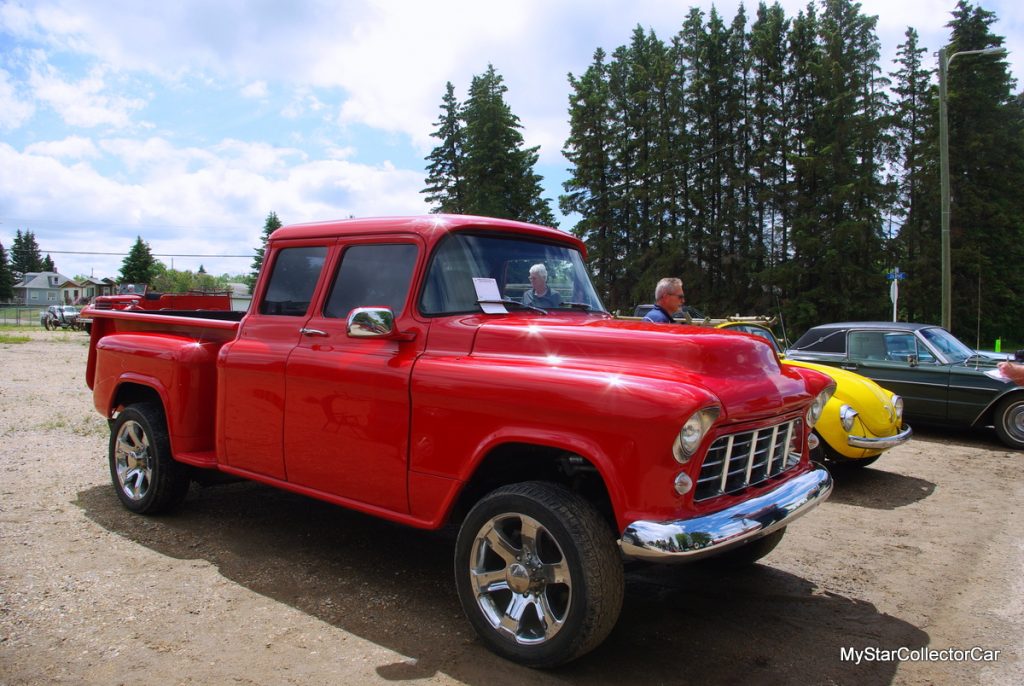 The story behind this one-of-a-kind '56 Chevy pickup will be told in a future MyStarCollectorCar piece.
BY: Jim Sutherland
Jim Sutherland is a veteran automotive writer whose work has been published by many major print and online publications. The list includes Calgary Herald, The Truth About Cars, Red Deer Advocate, RPM Magazine, Edmonton Journal, Montreal Gazette, Windsor Star, Vancouver Province, and Post Media Wheels Section.