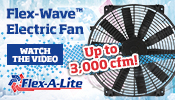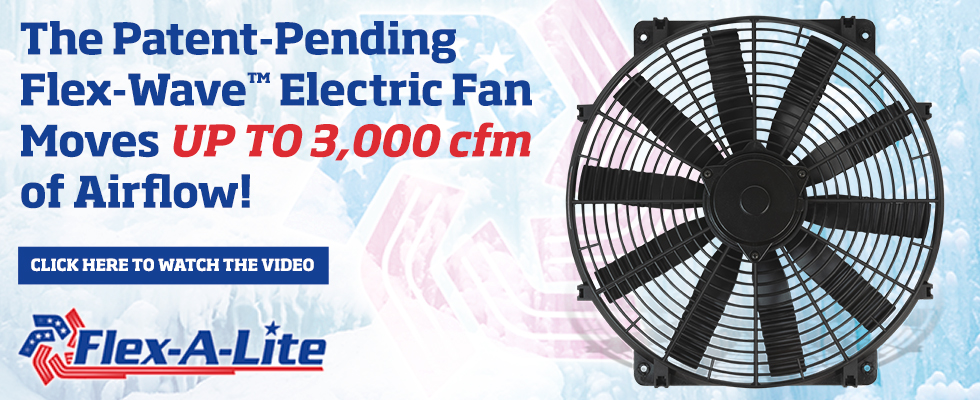 Introducing the new Flex-Wave™ electric fan series from Flex-A-Lite®!
This revolutionary, patent-pending fan blade has greater airflow, is more efficient and is quieter compared to traditional S-blade and straight-blade designs.
In fact, the Flex-Wave™ fan moves up to 33% more airflow than comparable electric fans from the competitors!
The Flex-Wave™ blade has several aerodynamic advantages for air movement:
-The leading edge of the fan blade is no longer a single, solid line. The sine-wave design creates leading edges that cut through the air first. This starts movement in the air around the blade with greater efficiency.
-Next, the wave surface of the blades creates channels for the air to move along, producing more airflow and reducing energy losses.
-The wave surface forms a winglet at the tip of the blade, further increasing efficiency by reducing air vortices.
-The trailing edge of the fan blade also has variations which reduces wind noise.
With this advanced technology in the new Flex-Wave™ electric fan, Flex-A-Lite® is once again leaping ahead of the competition to deliver higher performance cooling products.