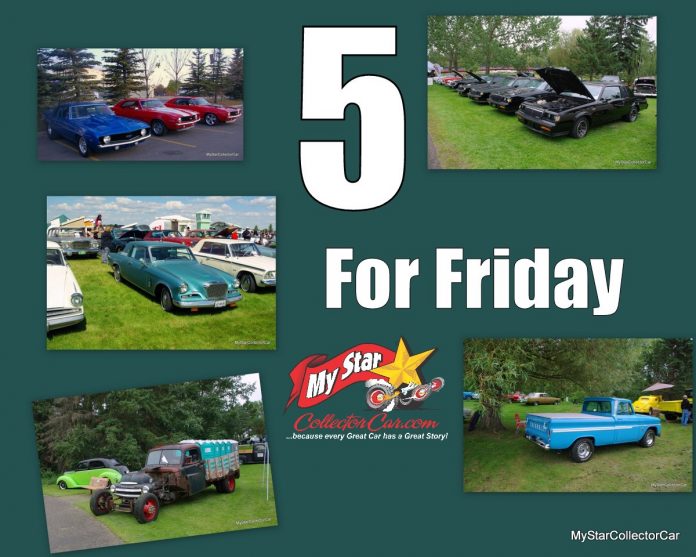 Car shows are a great learning experience because you have four-wheeled history right in front of you at every event.
Car shows are basically outdoor museums, but they're also a reflection of society so you can learn more about people when you take a deeper look at these events.
Here are five things I've learned about cars–and people at car shows.
Number one is pretty obvious–classic Chevys dominate these shows. If you're looking for a vintage Camaro, look no further than your local car show.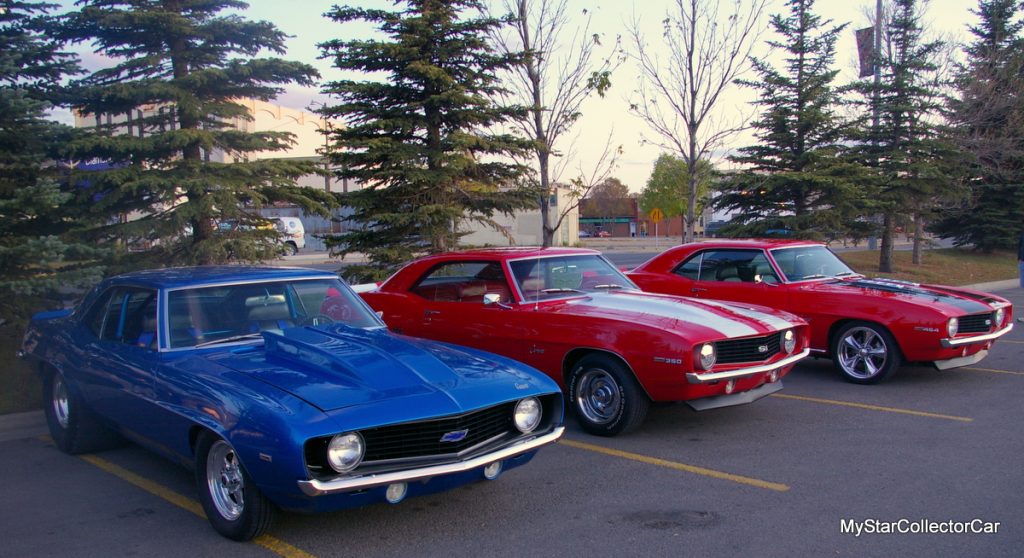 There are so many rows of Camaros at car shows, these events look like a Chevy dealer circa 1968. This domination is so complete, the Pontiac Firebird guys won't even talk to the Camaro guys.
The brand loyalty to orphan brands is the second thing I've observed at car shows. Studebaker guys are probably the biggest fraternity in the orphan brand world, so you'll likely see Studebakers at most mid to large car shows because Studebaker owners travel in packs.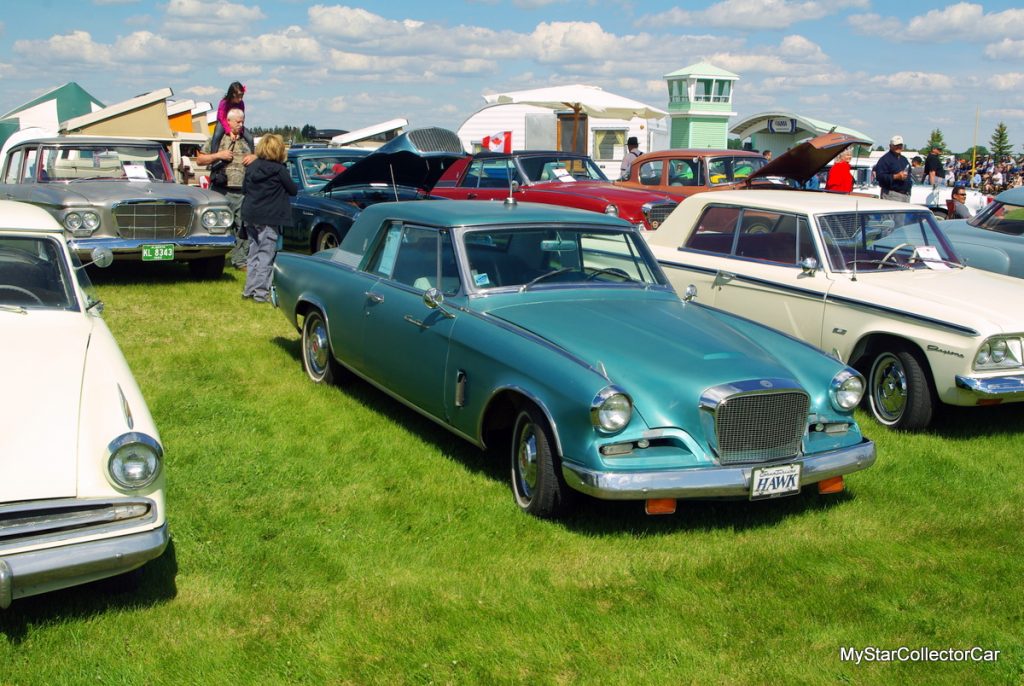 Studebaker guys are very knowledgeable about their cars because they have to be. They don't have a million parts sources like the Camaro guys, so they have to learn how to repair and reuse parts.
Packards and Hudsons are two more orphan brands you'll see at car shows, although you could argue the family tree is still alive at the company known as Chrysler because they absorbed AMC.
The third thing I've seen at car shows are more trucks. You're seeing more pickup trucks at car shows–mostly Chevy stuff again, followed by 40s and 50s Fords, 40s and 50s Dodges, 40s and 50s IHC pickups and finally–40s and 50s Studebakers.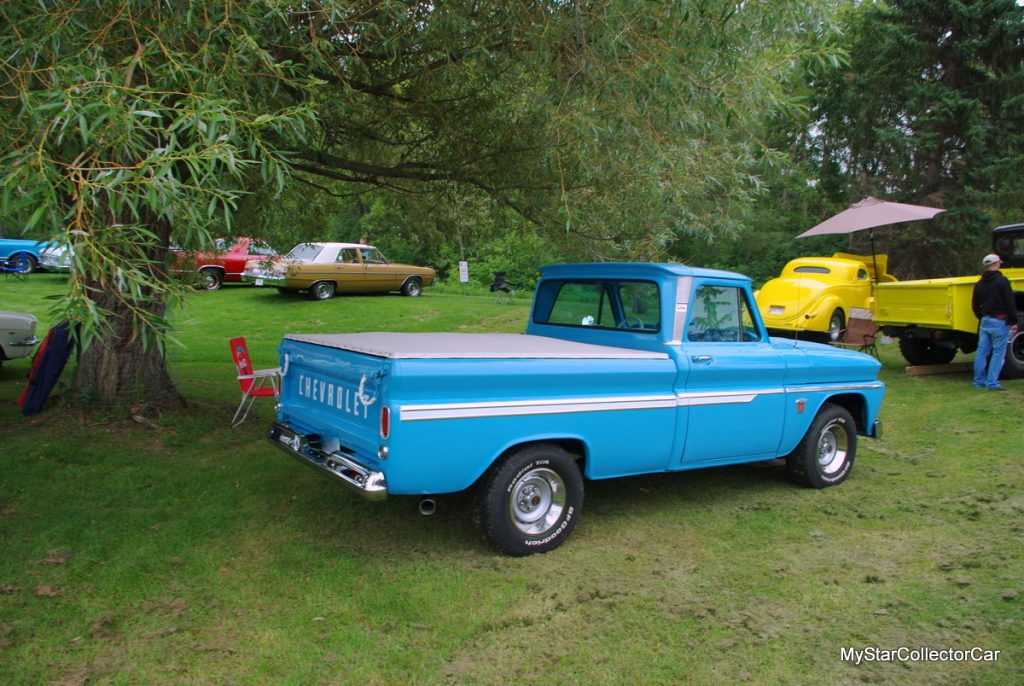 Trucks are becoming so prominent at car shows you're starting to see bigger versions and not they're not all COEs. Old farm trucks that used to haul grain are now hauling people to car shows.

The fourth observation is the shift in the automotive timeline at car shows. Cars from the 80s are starting to carve out a place at car shows and some 90s stuff is even finding a place in the lineup.
There are many reasons for this shift to newer cars at shows but the biggest one is simple. Younger guys don't have the same yen for an SS396, but they can definitely relate to a Buick Grand National.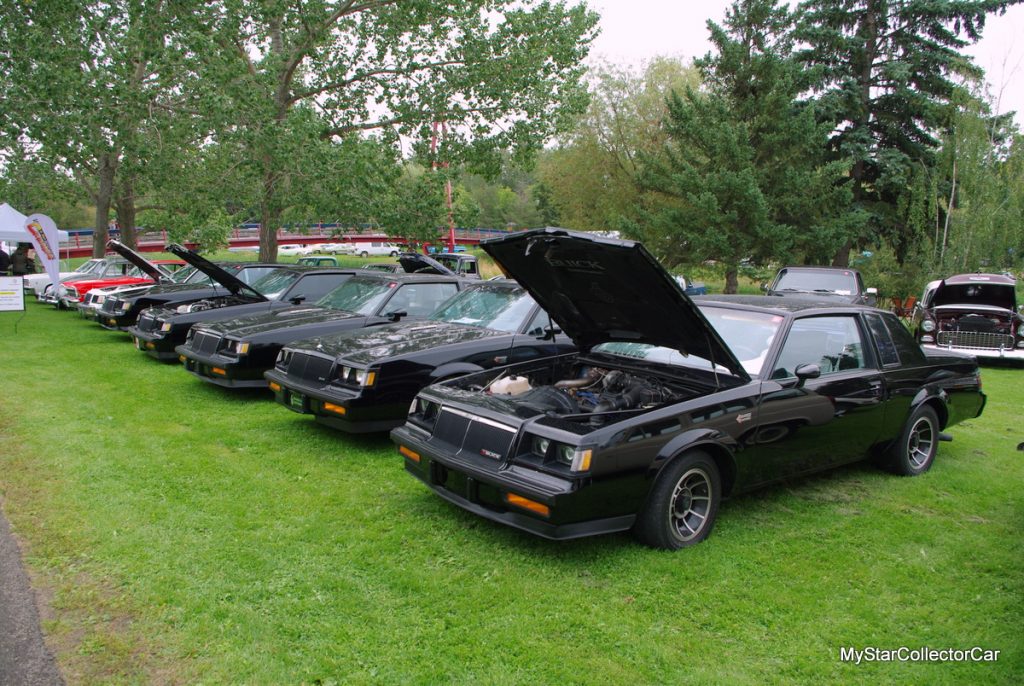 Cars like Grand Nationals and others like the Monte Carlo SS or Fox-body Mustangs are what Gen X (and beyond) grew up with–their fathers may have been into 60s muscle but 80s muscle rocked your world if you were born in the mid-late 1970s.
The final observation is about the evolution of the rat rod. The rat rod trend has peaked–they still draw attention at a show, but they're monsters to drive, so 100 miles feels like 10,000 miles in a rat rod. That makes them less road trip friendly–even if you're in you're in your 20s–400 miles in a rat rod will make you feel like you went ten rounds with Mike Tyson in his prime.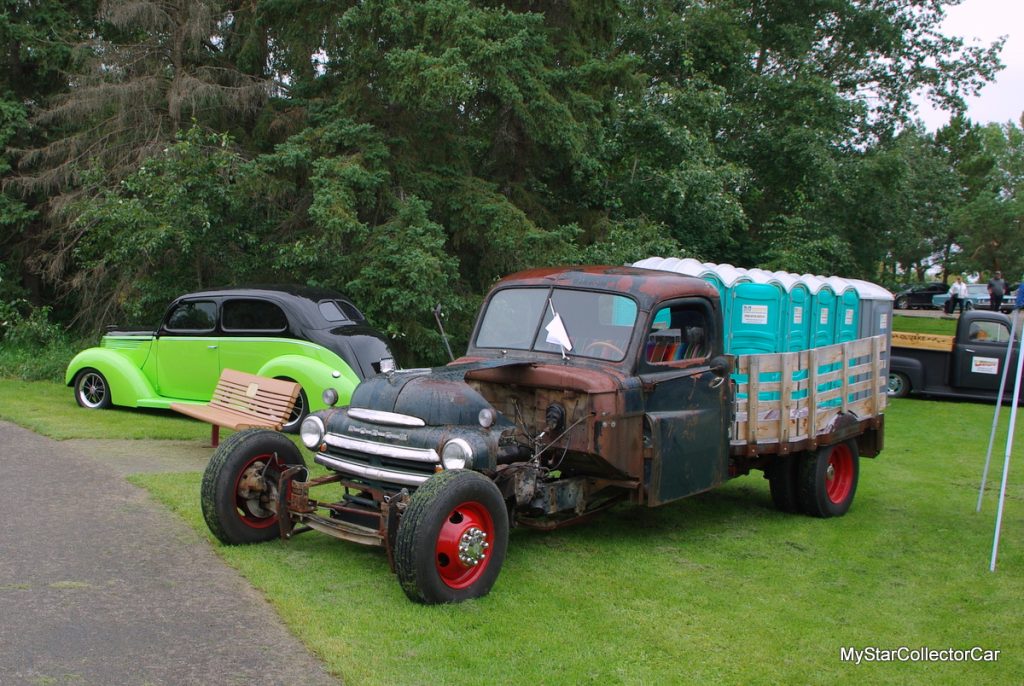 Rat rods have left a legacy in the form of patina. Patina is basically a weathered or crappy paint job, so you'll see a lot of old cars and trucks with crappy and weathered paint.
By: Jerry Sutherland
Jerry Sutherland is a veteran automotive writer with a primary focus on the collector car hobby. His work has been published in many outlets and publications, including the National Post, Calgary Herald, Edmonton Journal, Ottawa Citizen, Montreal Gazette, Saskatoon StarPhoenix, Regina Leader-Post, Vancouver Sun and The Truth About Cars. He is also a regular contributor to Auto Roundup Publications.
Please re-post this if you like this article.