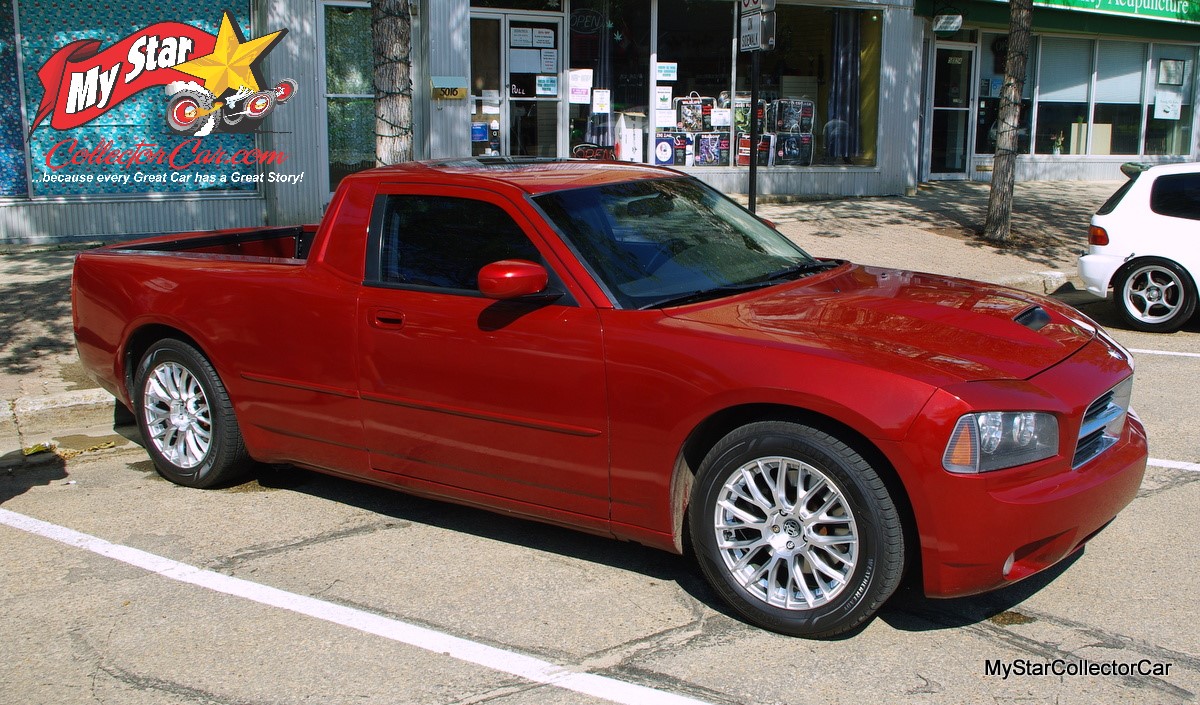 Utes are a way of life in Australia, but they're not as iconic in North America–even if you factor in the Ford Ranchero and the Chevy El Camino.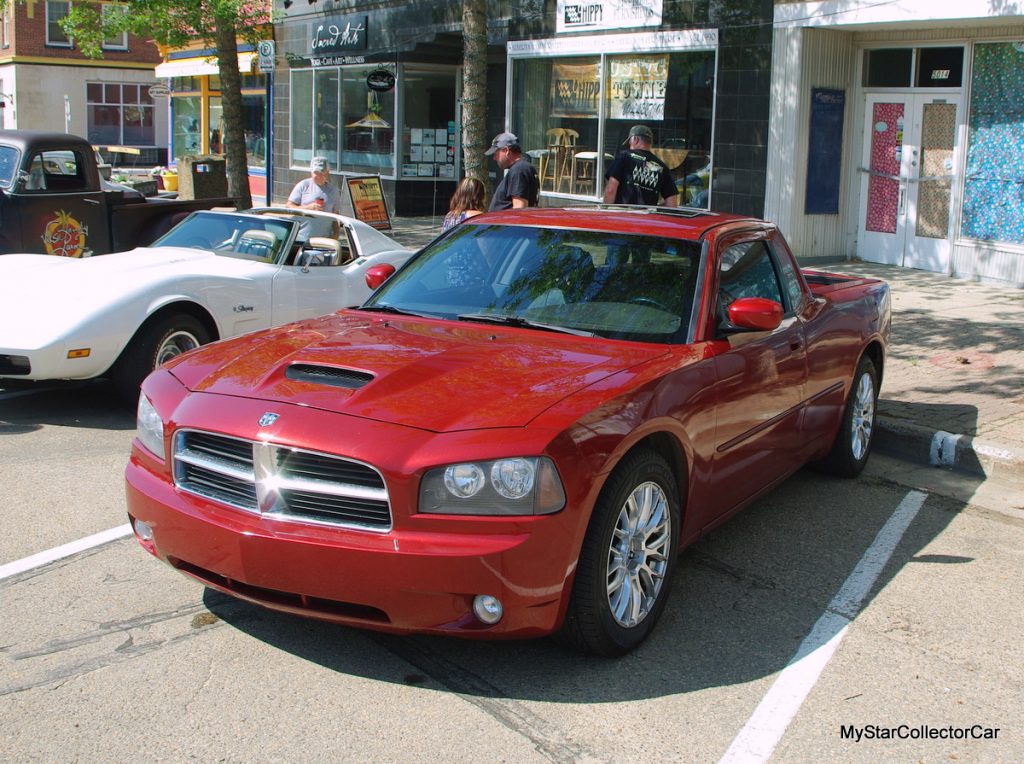 This is a vehicle Chrysler should have built because it looks so cool. Gary Taylor missed the Utes, so he did a little research and found out there was a kit available to convert a newer Dodge Charger to a Ute. Gary also found out there was a dedicated Ute following in North America, so he had plenty of support for the project.

Gary admitted he's a beekeeper–not an auto tech, so he had no experience in any form of project–let alone a custom job. He's big on research, so Gary read the instructions, then joined various groups of car guys who had done similar projects. Gary said, "YouTube and Google became my best friends" because he had to learn skills he never knew he had, but his systematic approach paid off with positive results.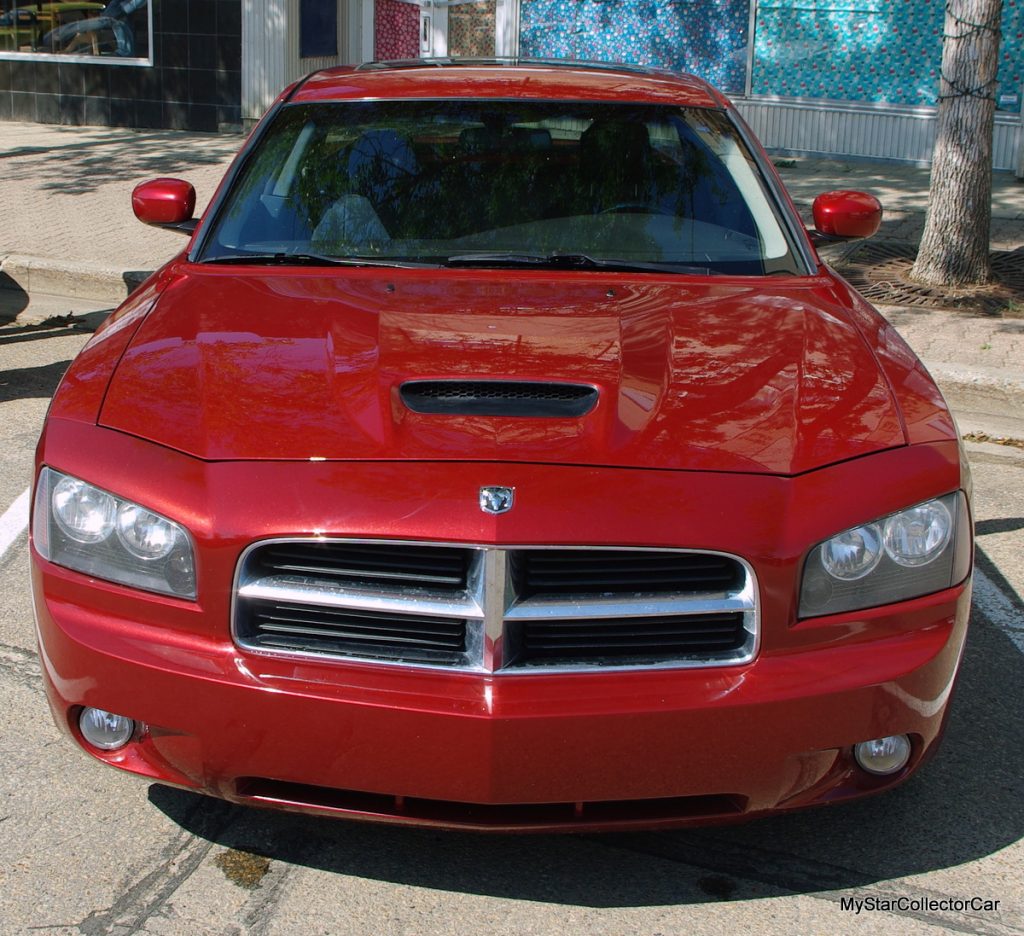 He found a lightly damaged 2006 Charger–it had taken a hit in the rear, so it was the perfect donor for Gary's project. He said he angle ground the car from the B-pillar back to accommodate the kit's truck box and fiberglass panels. The fiberglass panels were his biggest challenge because he wanted to give the Charger a factory fit look so the point where the old B-pillar meets the new panels was critical.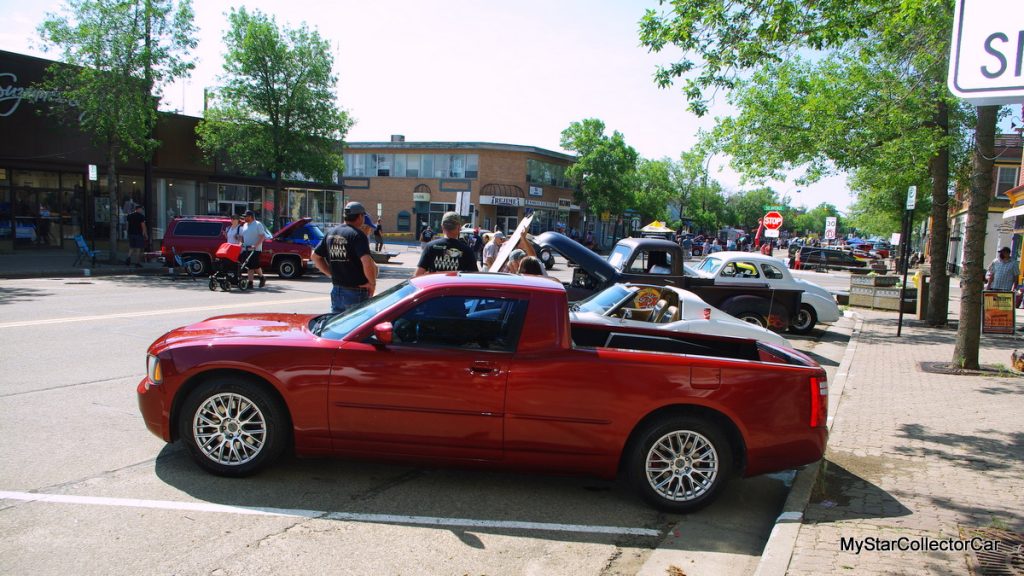 Gary explained how some guys are okay with an obvious seam, but he wanted to blend in the area where the two pieces meet so it looks like this wannabe Ute rolled off a Chrysler assembly line. He stuck with the factory paint code to really make this Charger Ute look factory correct and he kept the interior intact.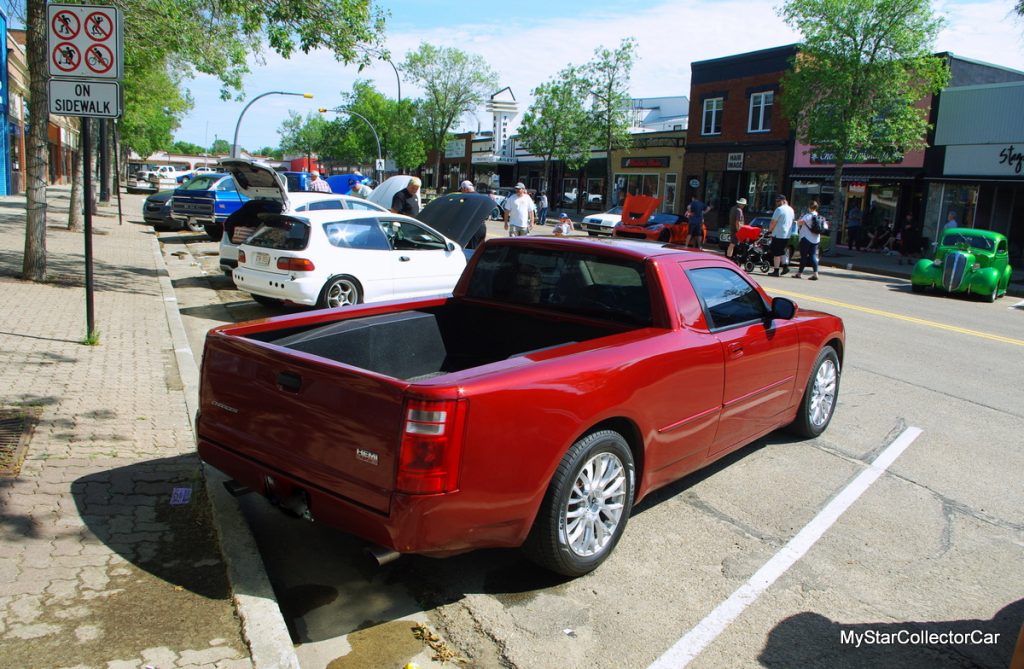 The truck does have a few non-Mopar pieces on it. For example, the tailgate is from a Ford Ranger and the rear window is from a Colorado. The kit builder jumped through all the hoops for his customers, so they benefit from his experience in the building process.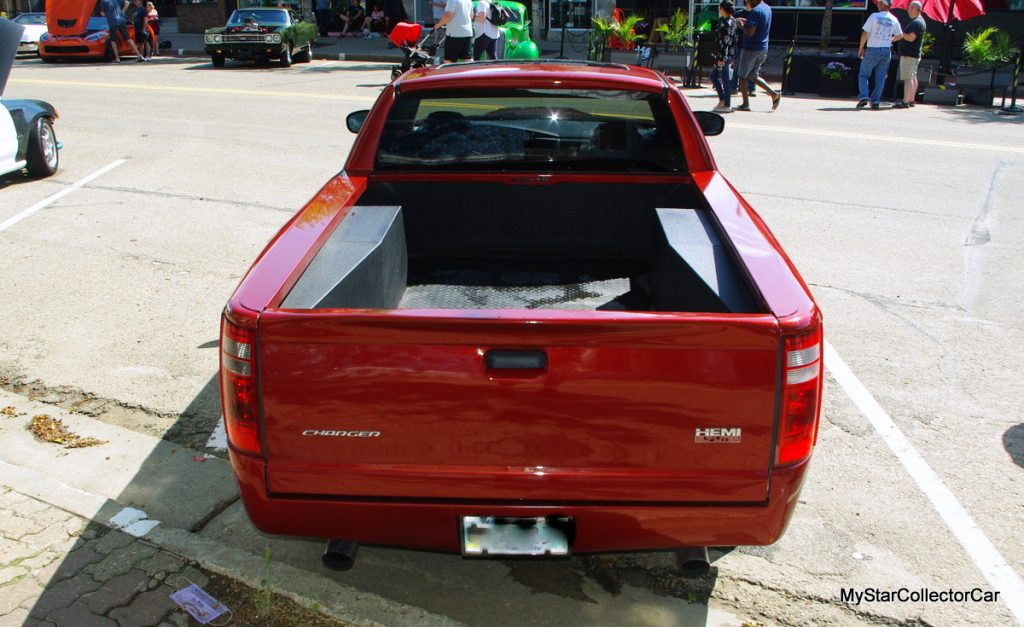 Gary's Charger came with a hemi and that was a huge selling factor. He said, "the only way to go is a hemi" and this Ute is 2-300 pounds lighter than a stock Charger, so he'll definitely have a passing gear when he needs it. Gas mileage should also be respectable.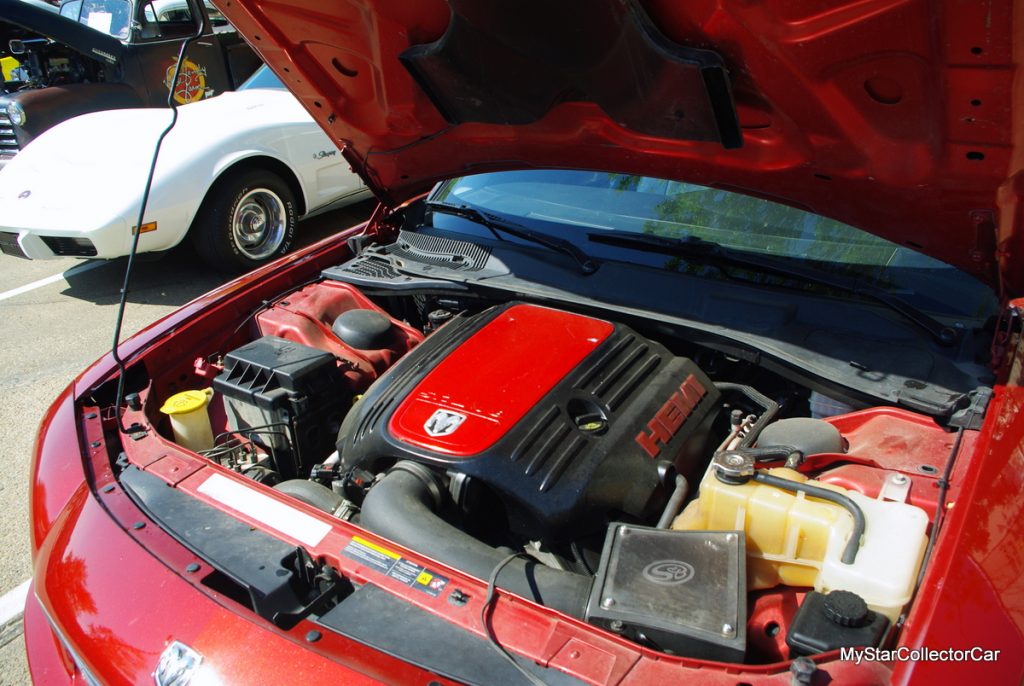 This Ute is a working vehicle. Gary drives it every day because he said. "It's got pretty much everything I need and why would you build it if you don't drive it?" He plans to hit a few car shows in it too–judging by the attention it gets at shows, he's going to have a lot of conversations.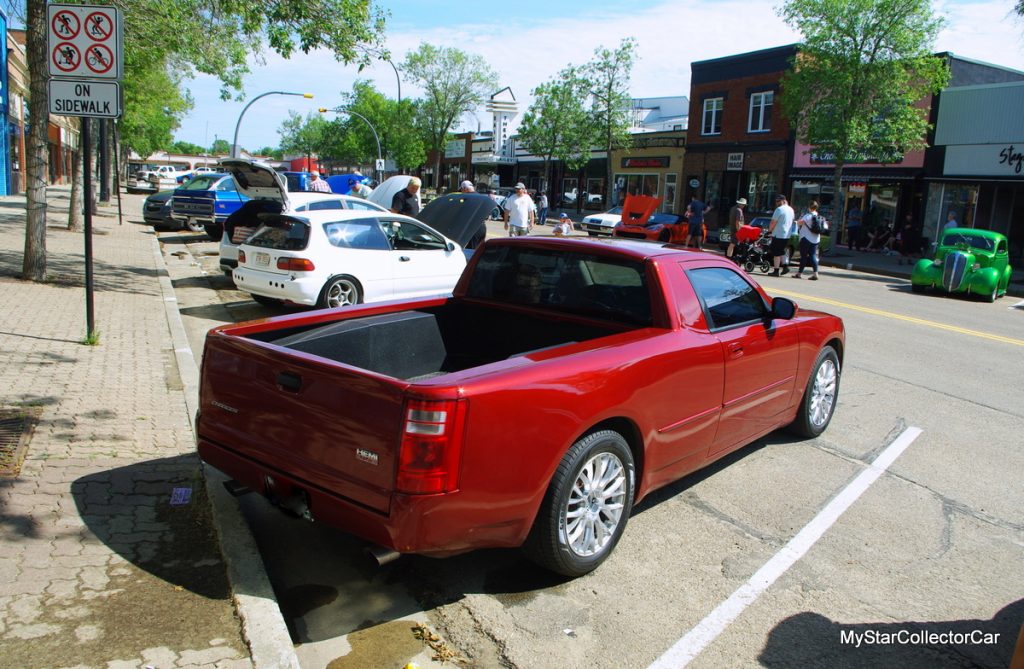 By: Jerry Sutherland
Jerry Sutherland is a veteran automotive writer with a primary focus on the collector car hobby. His work has been published in many outlets and publications, including the National Post, Calgary Herald, Edmonton Journal, Ottawa Citizen, Montreal Gazette, Saskatoon StarPhoenix, Regina Leader-Post, Vancouver Sun and The Truth About Cars. He is also a regular contributor to Auto Roundup Publications.
Please re-post this if you like this article.