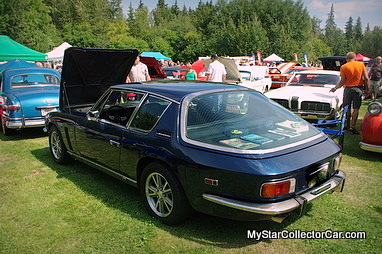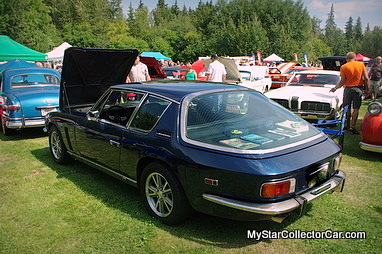 You do not walk by a Jensen Interceptor when you see one at a car show because these British beauties are the stuff of legends.
They are stylish in a refined sports car way, but they are brute force street brawlers with their Chrysler big blocks under the hood.
The 1971 Jensen Interceptor we encountered at a show carried the elegant looks as clever camouflage for its 383 Mopar engine. Its lucky owner was Glenn Wallace and he was well-versed in the Jenson Interceptor legend.
His car was one of only 24 sent to Canada between the years 1969 to '71 and its rarity has made its legend grow over the past 4 and a half decades. Glenn was a big fan of these cars with their European style and North American power when he was a kid, so he began a search for one of his own a few years ago.
He ended up in a bidding war with a guy from California and another guy from Switzerland to buy the car from its previous owner.
A 1971 Jensen Interceptor for sale draws a lot of attention on a global scale from a host of would-be buyers because of our new cyber-world where more people are tuned into the collector car market.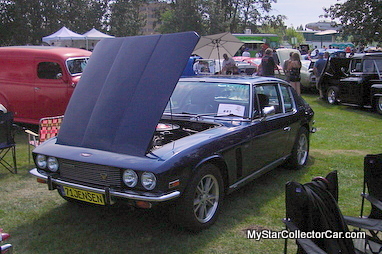 The oddest part of the purchase was the fact the car's former owner now lives only a few blocks away from Glenn. The previous owner purchased the car when he was 18 and did not drive the Jensen Interceptor for two years.
Nevertheless he was quite attached to the car and cried when the car was driven away by Glenn, so he granted the former owner visitation rights to occasionally see his Jensen Interceptor.
Most car guys have a few misadventures in their vintage vehicles and Glenn was no exception. He described one of his moments as "very hairy" when he had a throttle spring problem that forced him to drive the Jensen home at minimum half throttle and a considerable rate of speed.
This was like trying to hold back a young Secretariat in somebody's small backyard, but Glenn managed to control all those excessive Mopar ponies under the hood well enough for him and his Jensen Interceptor to both arrive home in one piece.
We noticed Glenn's young teen-aged son was polishing the car with the kind of enthusiasm found in a guy who wants to remain on his dad's good side once he gets his license and an opportunity to actually drive the car.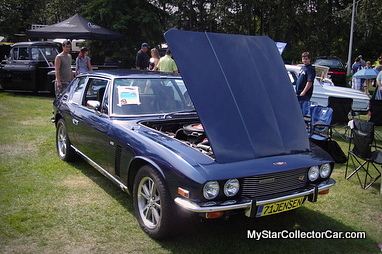 Obviously, it is difficult to predict how that game plan will work out for the kid because Glenn seems like the kind of guy who loves his time behind the wheel of his beautiful British sports/muscle car and is likely not eager to relinquish his time in the driver's seat.
We can understand why Glenn would be reluctant to share time behind the wheel of his Jensen Interceptor.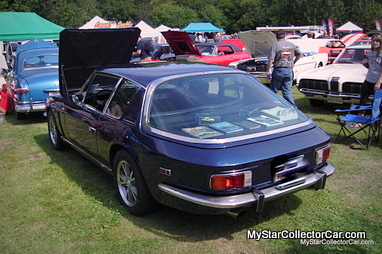 Glenn has one of the coolest sports cars to ever cross the pond from England and driving one is an even cooler life experience.
Jim Sutherland