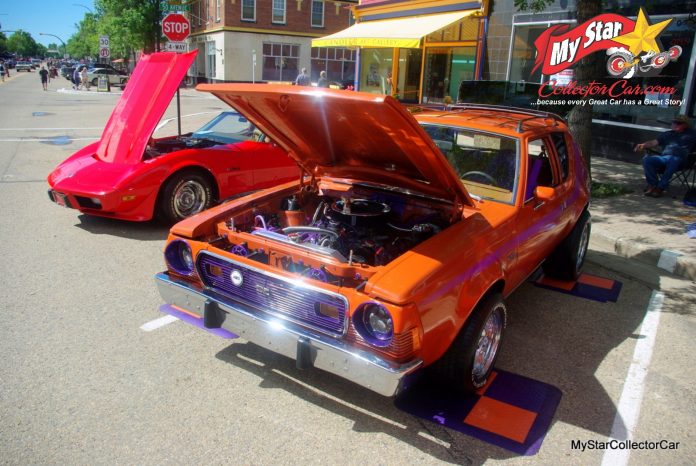 History tells us the AMC Gremlin was an affordable car (under $2000 list price), but nobody thought of the term muscle car when the little econo-box hit the streets for the 1970 model run.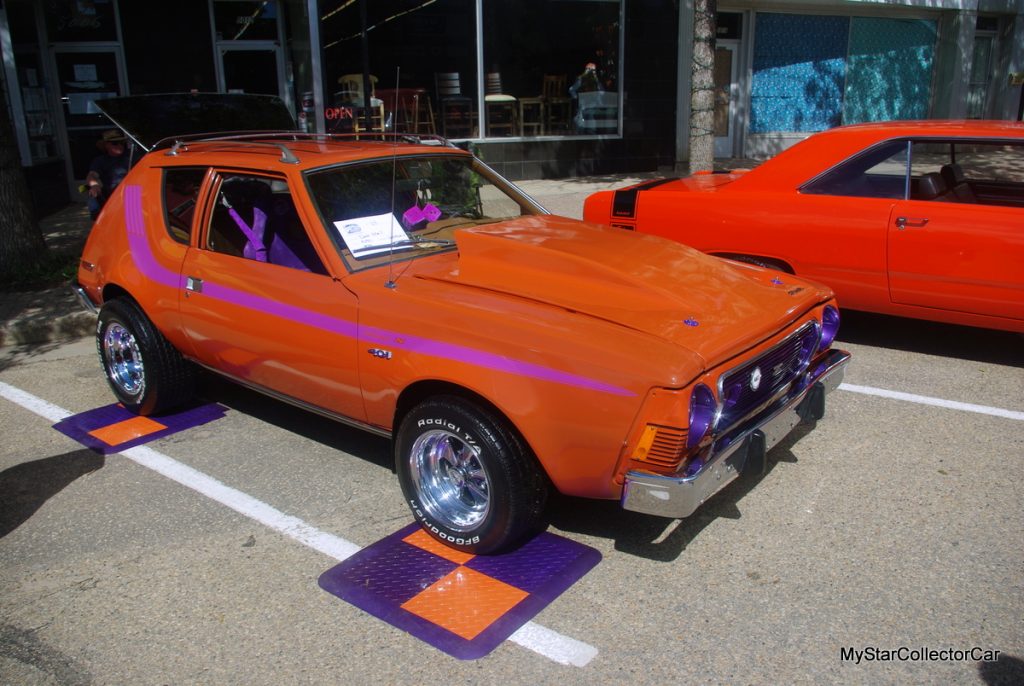 Dale Steil is the proud owner of Gizmo—a 1974 AMC Gremlin X. Dale has been a fan of the Gremlins since he was a 16-year-old kid. He called the Gremlin his dream car—that's a bold statement because few people would lean that way—but Dale clearly cuts his own swath in life.
Dale said the X package, "came with different stripes and spoilers", so it was a cut above the base package. The car was sold at Ralph Williams Rodeo Motors in Calgary, AB, Canada.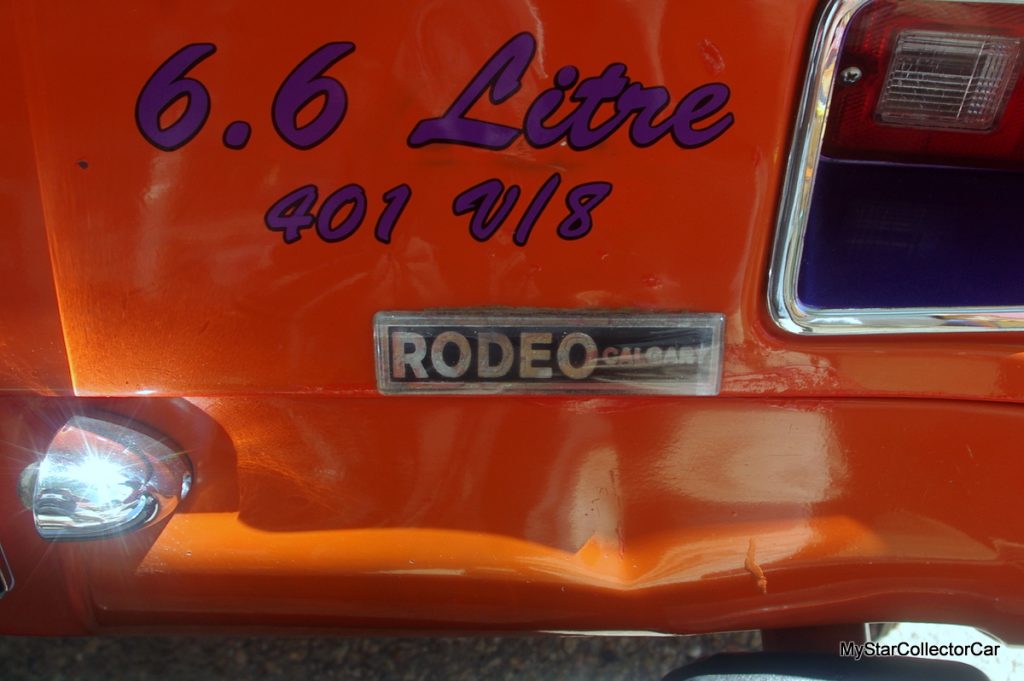 The Gremlin was born with a 304 under the hood, but Dale's '74 Gremlin has a meatier 401 V-8 from a '78 AMX. There's a manual-shift Torqueflite built to handle the extra punch from the 401. Dale said, "No thanks—don't need a small block Chevy", when anyone asked him about the potential swap, so this is still all-AMC under the hood.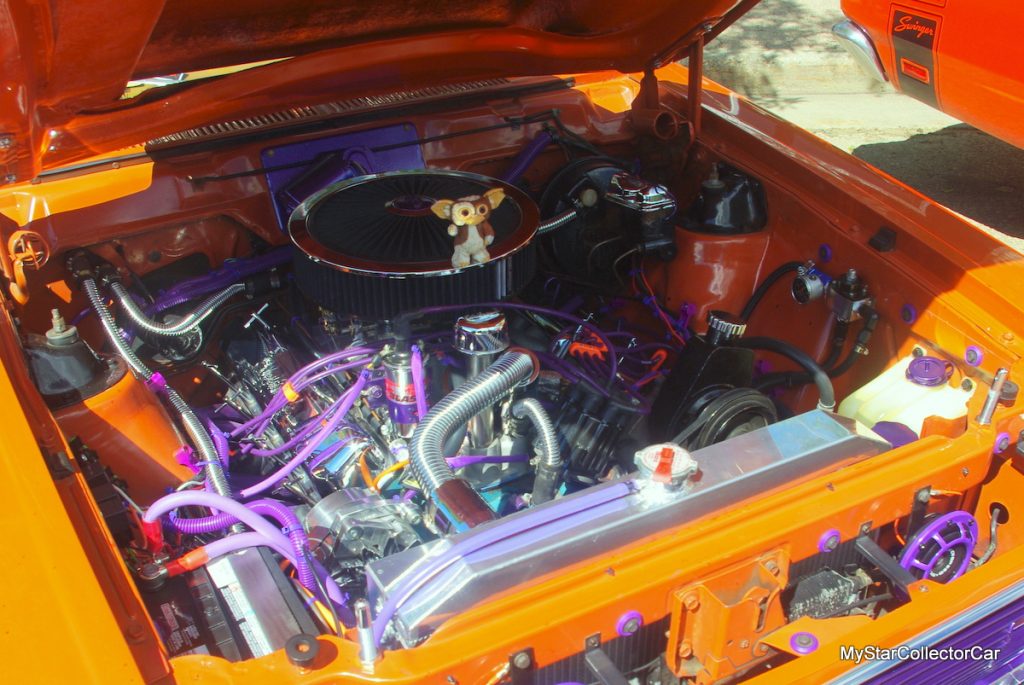 Dale thought his AMC Gremlin "was destined for the track", but his plan was to turn it into a daily driver. The 4:56 rear end is definitely not street friendly because he reported the Gremlin "is screaming at 55 miles per hour on the highway" so his gas mileage is straight out of a horror movie. Dale said he may consider a swap to a much more realistic 3:73 gear ratio.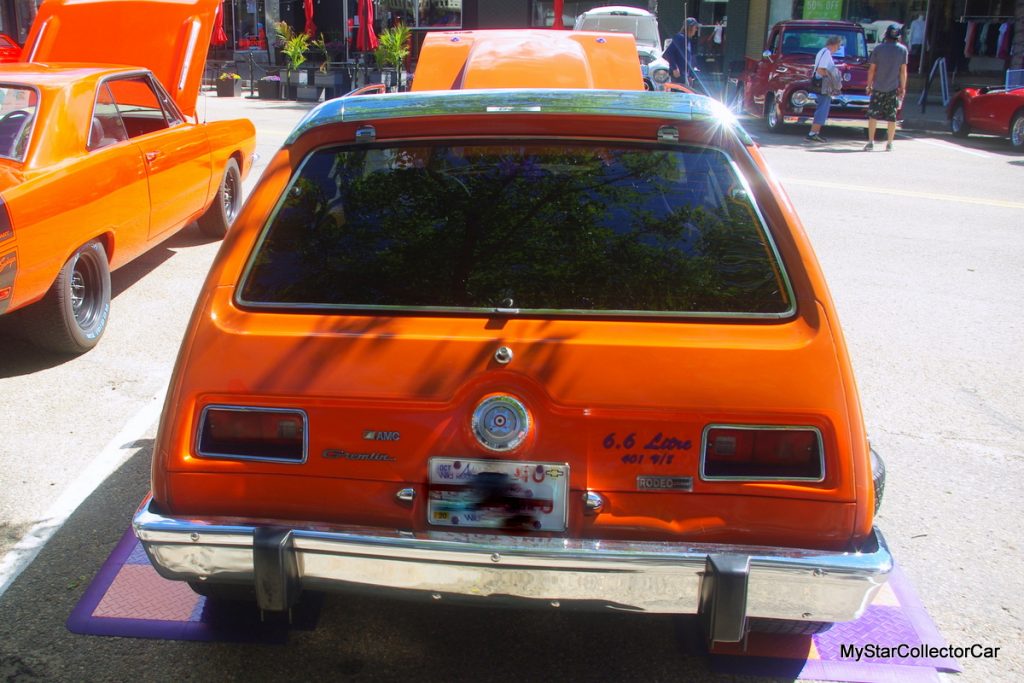 The Gremlin has a lot of purple on it because Dale wanted this car to stand out even more. He admits the two-tone orange and purple gets mixed reviews but—as mentioned earlier—Dale doesn't believe in cookie-cutter cars. The purple theme continues in the orange interior and the custom racing seats are a huge advantage in the comfort department because Dale is a big guy. The factory seats didn't go back far enough plus there was no lateral support, so the retrofit seats made life behind the wheel a lot better for Dale.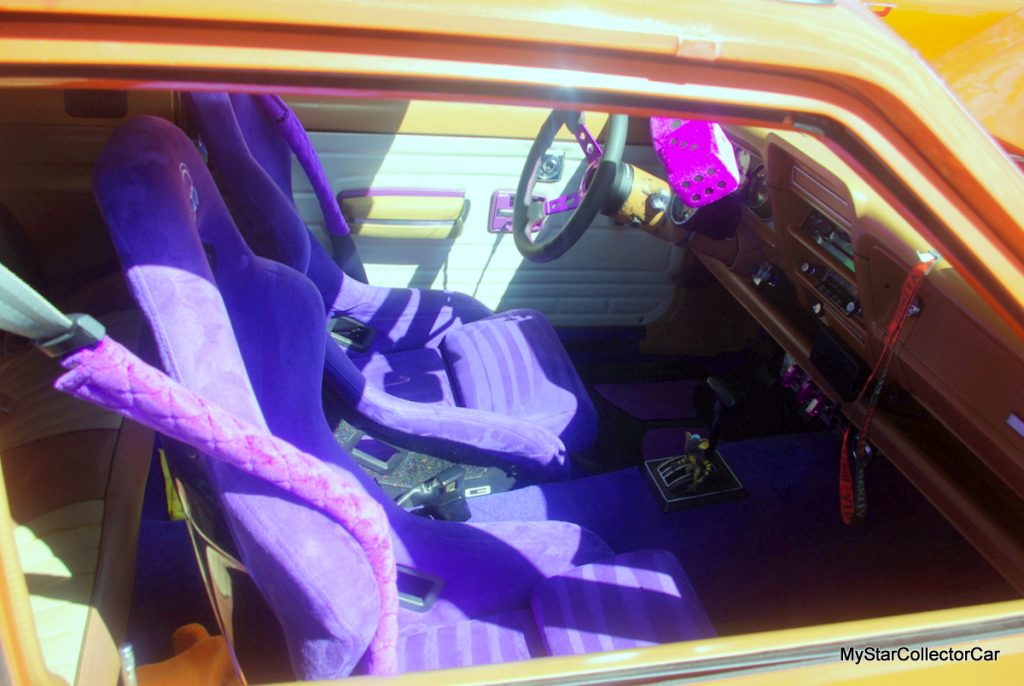 There was a major overheating issue for the Gremlin, so Dale added a cowl hood scoop and electric fans to help it breathe better. He said the problem disappeared immediately after the improvements. He's driving it regularly, so he almost lost his Gizmo figurine when he didn't take it off the air cleaner a recent show. Fortunately, Gizmo survived the ride home and came out unscathed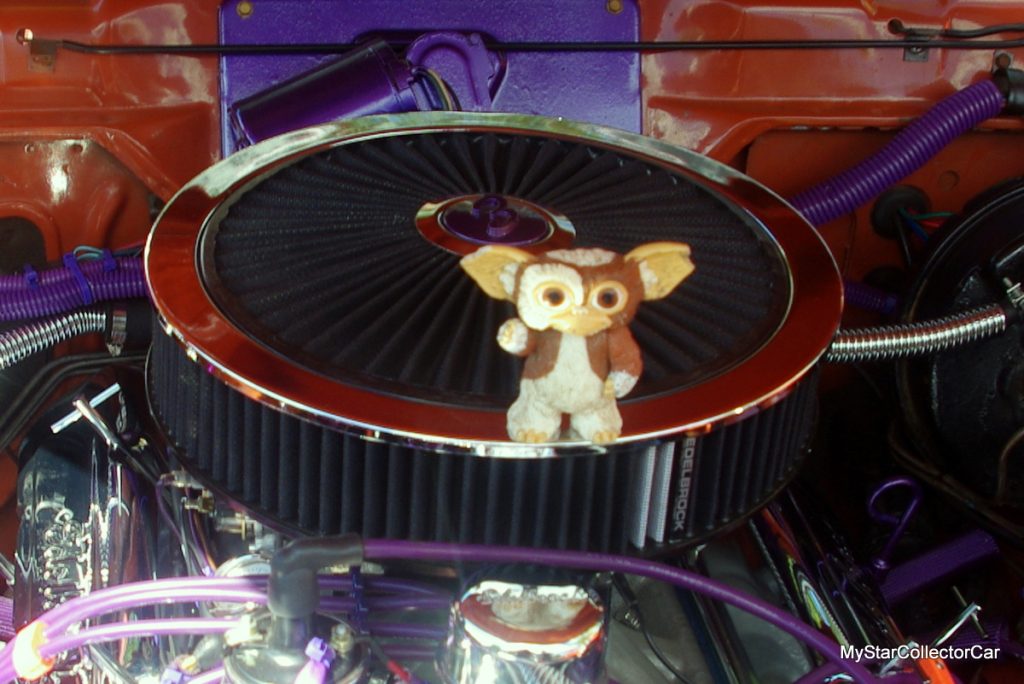 Dale's biggest challenge was finding parts for his Gremlin, because these cars aren't like Mustangs with massive aftermarket parts availability. His other challenge was getting the Gremlin home because it's come back on a flatbed a few times. He's had fuel pump issues, charging issues and carb issues so he's upgraded on every front to a newer carb, electric fuel pump and charging system.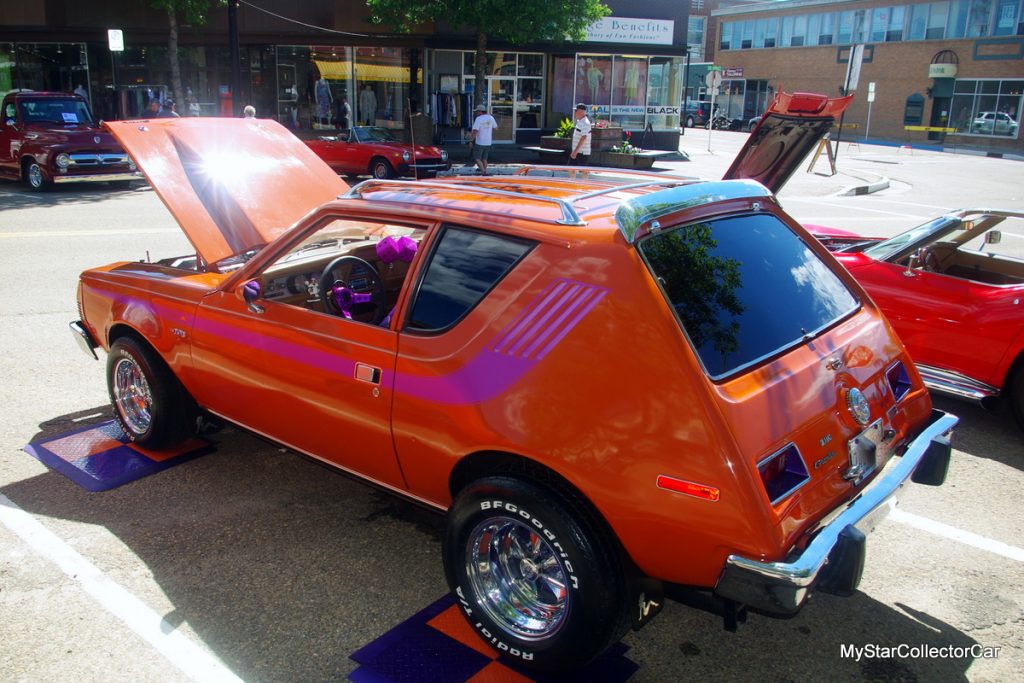 Those are mundane parts, but Dale is courting the ultimate add-on with a Vortex supercharger. He thinks he can squeeze more power out the car, but he's also upgrading the sound system for a good reason—he doesn't want to hear the motor blow up.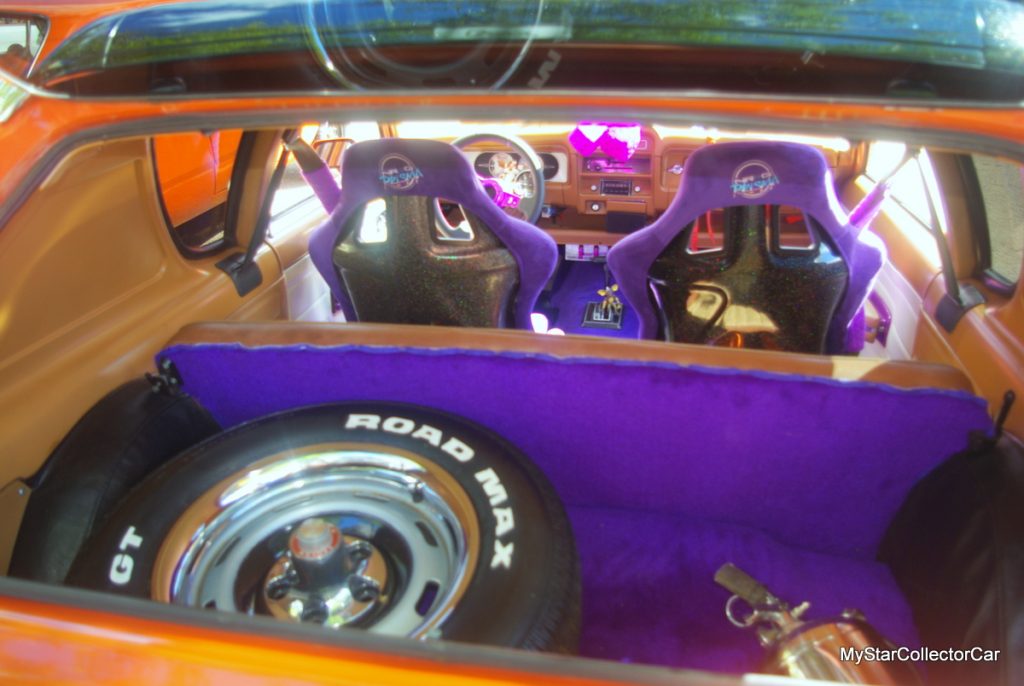 By: Jerry Sutherland
Jerry Sutherland is a veteran automotive writer with a primary focus on the collector car hobby. His work has been published in many outlets and publications, including the National Post, Calgary Herald, Edmonton Journal, Ottawa Citizen, Montreal Gazette, Saskatoon StarPhoenix, Regina Leader-Post, Vancouver Sun and The Truth About Cars. He is also a regular contributor to Auto Roundup Publications.
Please re-post this if you like this article.