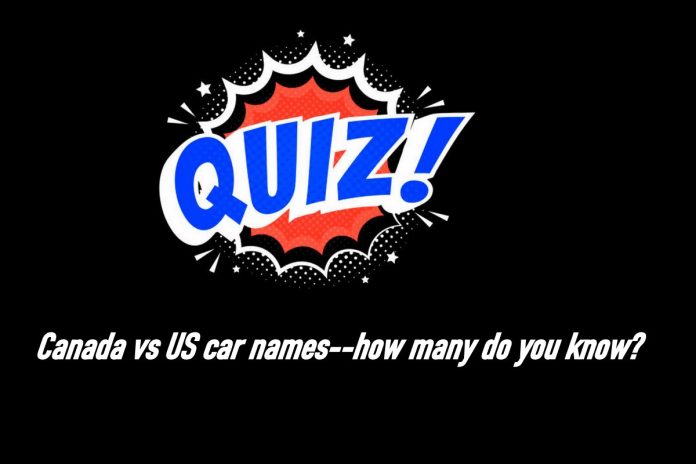 One of the most dreaded grade school misadventures is a pop quiz.
They were specifically designed to strike fear and induce panic in every kid from a bygone era who chose to watch Huckleberry Hound on TV after school instead of diving into the deep end of a homework assignment.
We at MyStarCollectorCar were no strangers to pop quiz trauma from our kiddy days, so we decided to push a car pop quiz onto our readers. Rest assured we will not grade your answers -nor will we put your results on your permanent record because your answers will be based upon an honor system, so there will be no report card grades issued with our pop quiz.
The pop quiz format will be simple: MyStarCollectorCar will present five different car photos and ask our readers whether each car is Canadian or American. The kicker is we will only show one photo per car, so our readers will have to carefully study each photo to get the correct answer.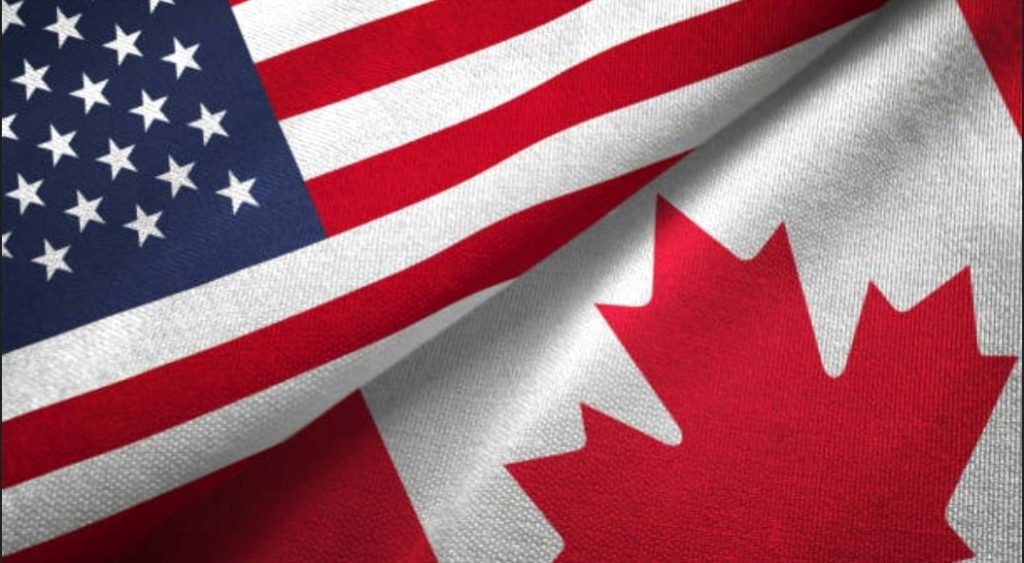 MyStarCollectorCar has visited the topic of different North American car models built in either Canada of the United States prior to the 1965 Auto Pact agreement that ended outlandish automotive trade tariffs between the two countries.
Because of this highly restrictive international trade practice, many pre-Auto Pact vehicle models were unique to either the Canadian or American market-even though they bore a striking resemblance to their automotive counterparts in the other country.
The first car on our list is a first-generation Ford compact. The Big Three finally got in the small car game in 1960 when Detroit's finest built the Ford Falcon, Chevy Corvair, and Chrysler Valiant.
The MyStarCollectorCar pop quiz question: Which country built the 1960 Frontenac?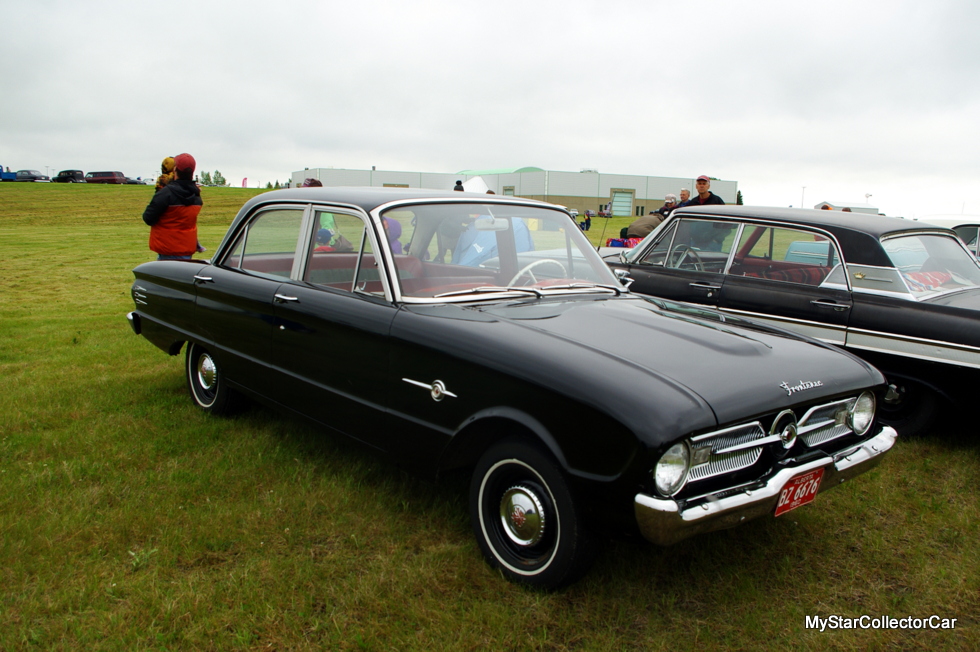 Answer: Canada built a Ford Falcon lookalike known as the Frontenac in 1960 for only one year. The little car was a dead ringer for the Falcon and was a standalone brand sold by Mercury dealers in Canada. The distinction between a Falcon and Frontenac was simply cosmetic in nature (different trim appointments), but it should be noted that Falcons were also available through Canadian Ford dealers in 1960.
The second car on our list is another Ford product, although this car was a full-sized ride called a Meteor in days of automotive yore. The question is whether this car had a Canadian or American passport. The answer is the car was another Canuck product known as Meteor and once again sold by Mercury dealers in Canada.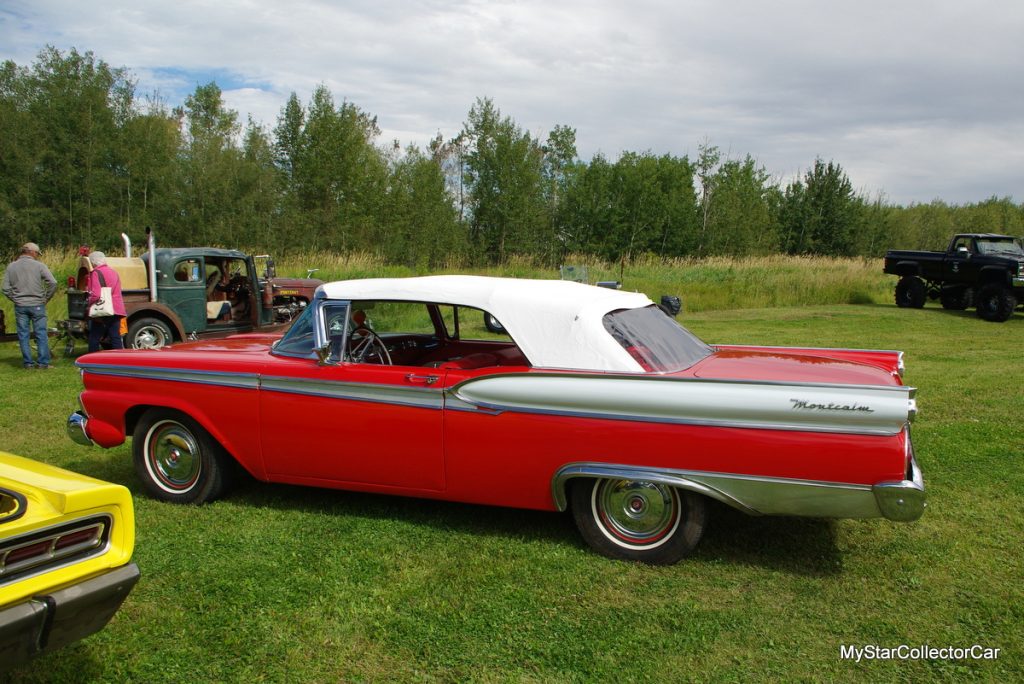 Canadian Mercury dealers needed to offer a low-cost alternative to the Ford because Canuck car buyers pinched pennies and bought inexpensive cars. Enter the Meteor, a car sold only at Canadian Mercury dealerships that looked like a Ford-except for its unique trim package that set it apart from a Ford.
The third addition to our international clone car list was built in 1959 by either a Canadian or American car manufacturer. Therefore, the obvious question is which country built this finned beauty?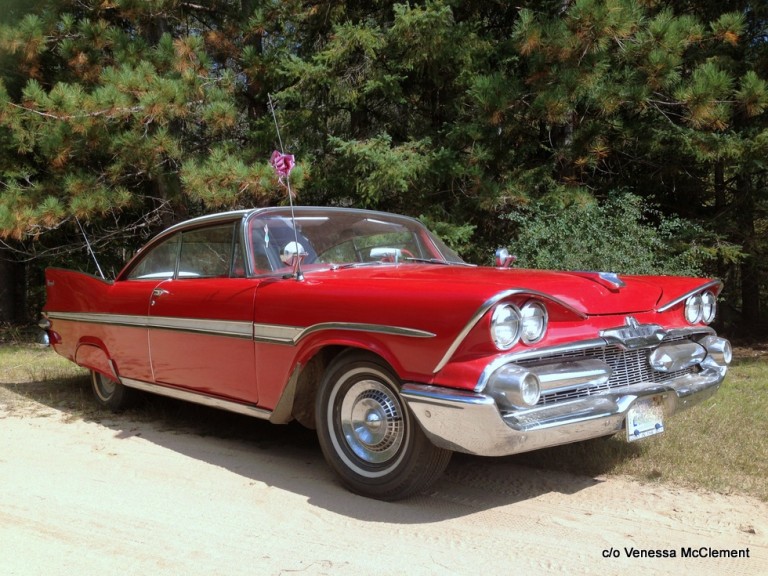 The answer is Canada because this car is a 1959 Dodge Viscount and has a deep connection with the 1959 Plymouth in overall style, including its rear tailfins. These uniquely Canadian Mopes with Dodge front ends were known as "Plodges" and continue to confuse car guys because of their close resemblance to Plymouth models.
The fourth car in our pop quiz is a 1959 Pontiac. The big question is the birthplace of this Poncho because the car was built in either Canada or the United States and MyStarCollectorCar will provide the answer: Canada.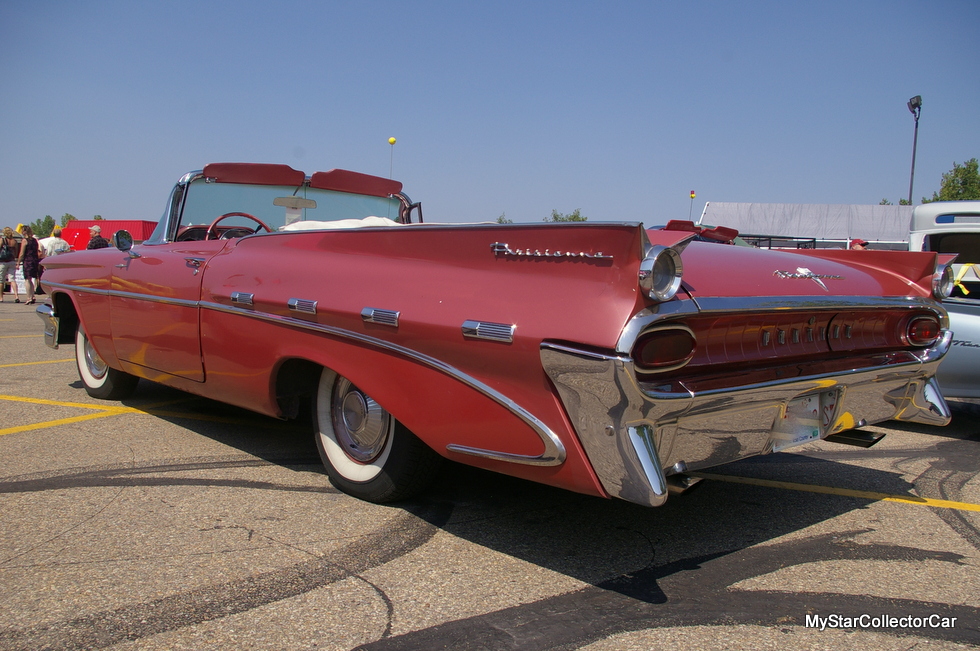 Pontiac's top model in 1959 Canada was the Parisienne, a smaller version of the American versions. Parisiennes shared a strong link with the Chevy models in the Canadian markets since everything except the sheet metal was based upon the Chevy. 1959 Pontiac Parisiennes built in Canada were essentially the same size as a Chevy model and considerably smaller than an American Poncho.
The Canadian '59 Pontiacs looked like an American Poncho that shrank in the car wash, a significant difference that would be very noticeable if both versions were parked side-by-side. The size difference plus the generous supply of extra bling on an American Pontiac were the big differences between the two versions.
MyStarCollectorCar's fifth and final question on our pop quiz is a car with a famous identical cousin, the 1967 Chevelle. The answer is the Canadian market had the '67 Chevelle, but it also had the 1967 Beaumont sold by Pontiac dealerships in the Great White North. The two Canuck GM models were virtually indistinguishable-save for the name-but the Beaumont allowed Canadian Pontiac dealerships a golden opportunity to sell what was essentially a Chevelle.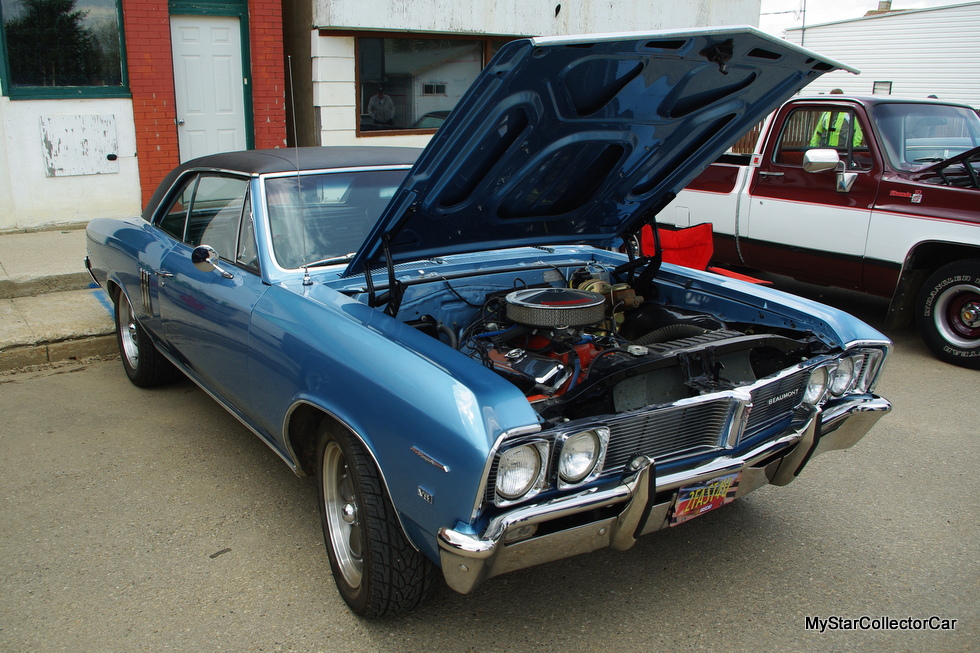 BY: Jim Sutherland
Jim Sutherland is a veteran automotive writer whose work has been published by many major print and online publications. The list includes Calgary Herald, The Truth About Cars, Red Deer Advocate, RPM Magazine, Edmonton Journal, Montreal Gazette, Windsor Star, Vancouver Province, and Post Media Wheels Section.