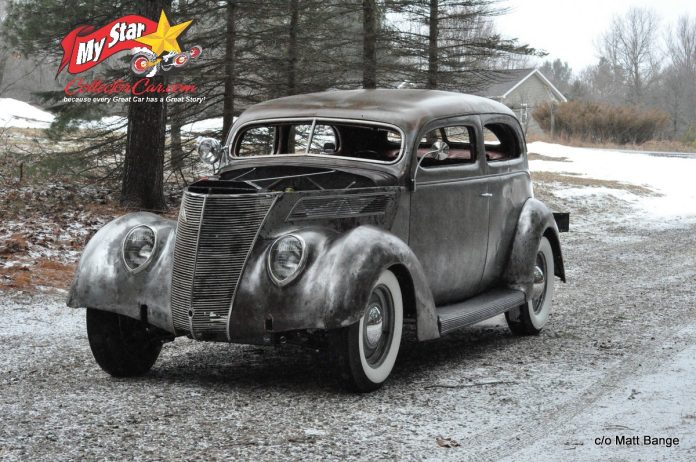 Matt Bange was born in the 1990s, but his car guy characteristics would be well-suited to the hot rod era from the 1950s.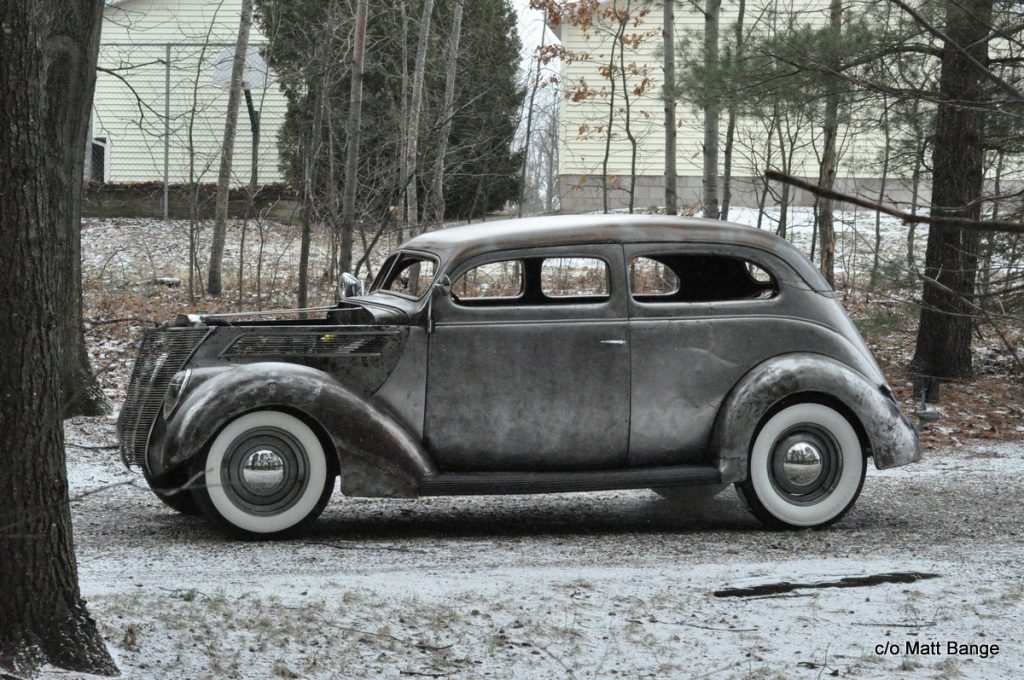 Matt followed up on a buy/sell ad and bought a 1937 Ford Tudor slantback in another state 14 hours (one-way) from his home in Michigan. The car had undergone a partial custom process with its previous owner, a man who was once part of an award-winning Ridler build team.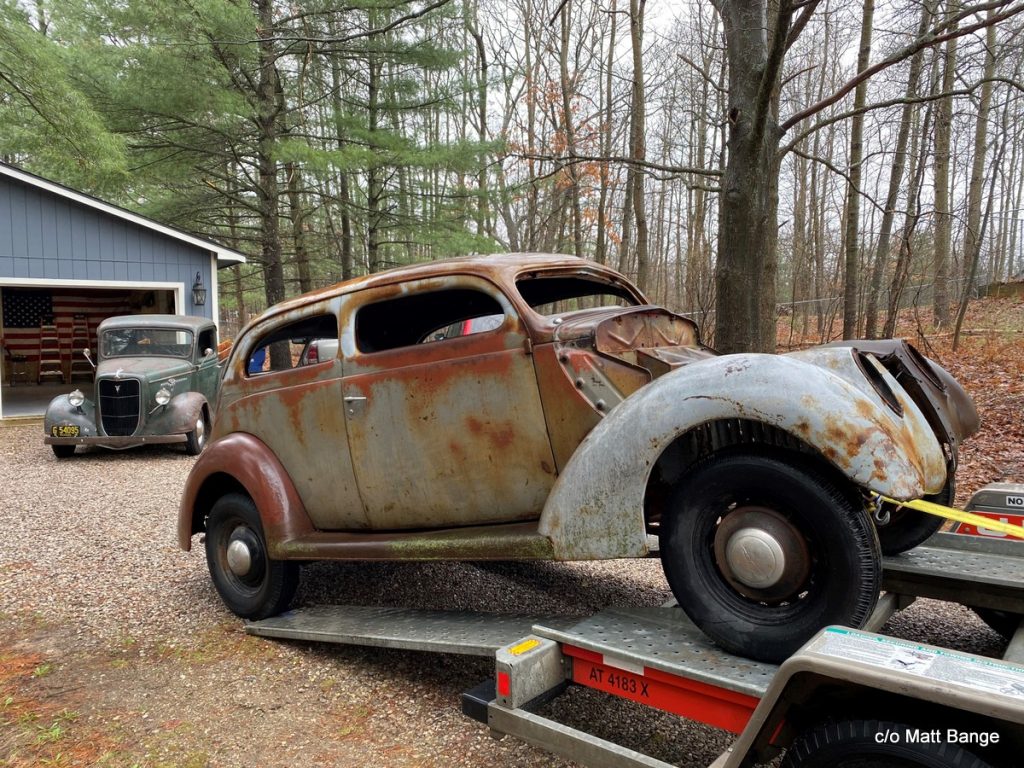 Unfortunately, the man passed away long before he could finish the project and eventually his widow decided to sell the '37 Ford before it reached a point of no return for refurbishment.
The late owner put a 3-inch roof chop on the Tudor, but Matt added there was moss growing on the car's exterior because it had been left to nature for so many years.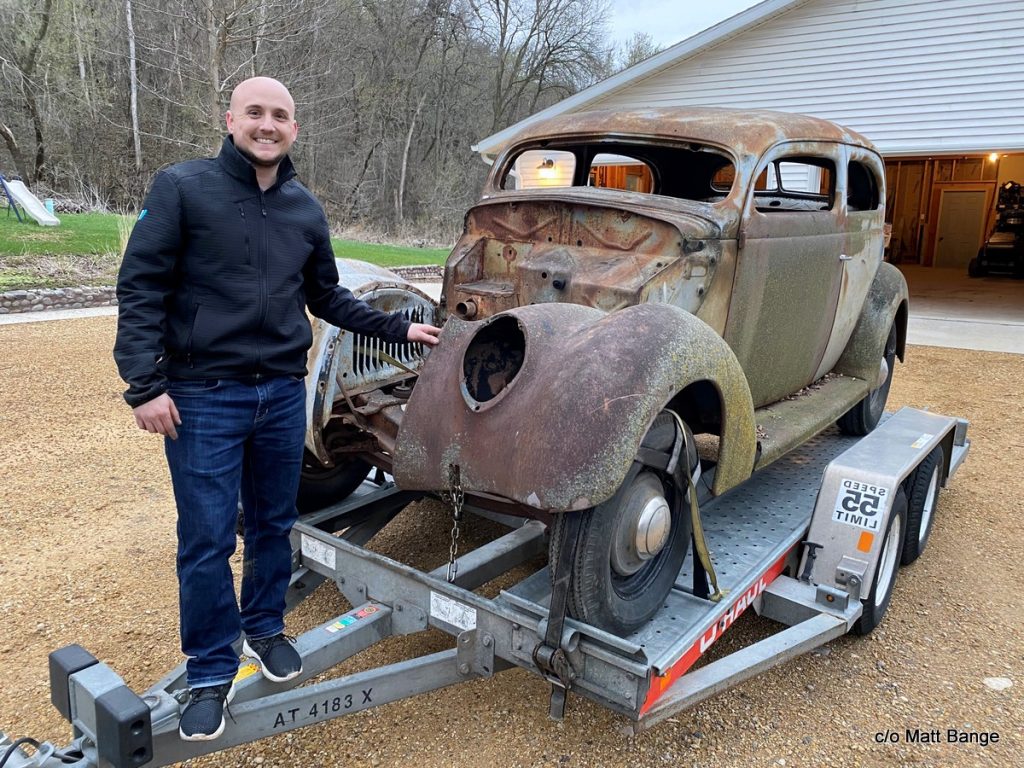 Matt told MyStarCollectorCar the trip to get the car was taken during a massive storm that dogged him during the entire road adventure to retrieve his '37 Ford project.
Matt followed the traditional hot rod plan when he installed a newer small block 307 engine from a 1969 Chevelle, along with its 2-speed Powerglide automatic transmission, in the '37 Ford. He also added a 9-inch rear end into his hot rod recipe.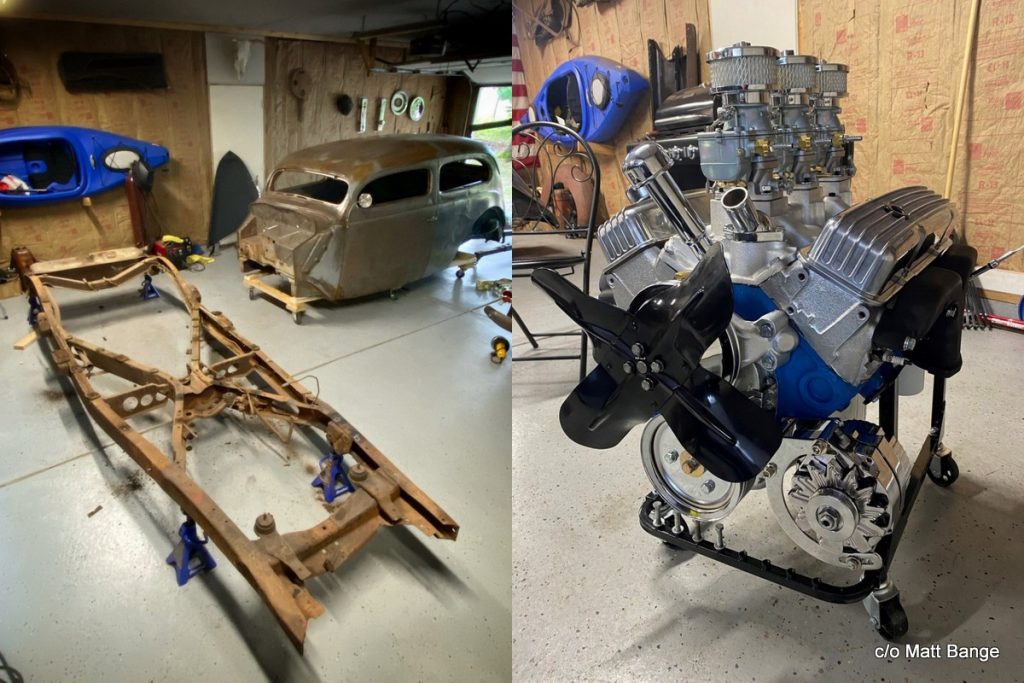 He installed an aftermarket Mustang II front end to the Ford to enhance the car's handling ability. The '37 Ford now sports front discs and a rear drum brake setup that out-performs the car's stock brake system by a considerable margin.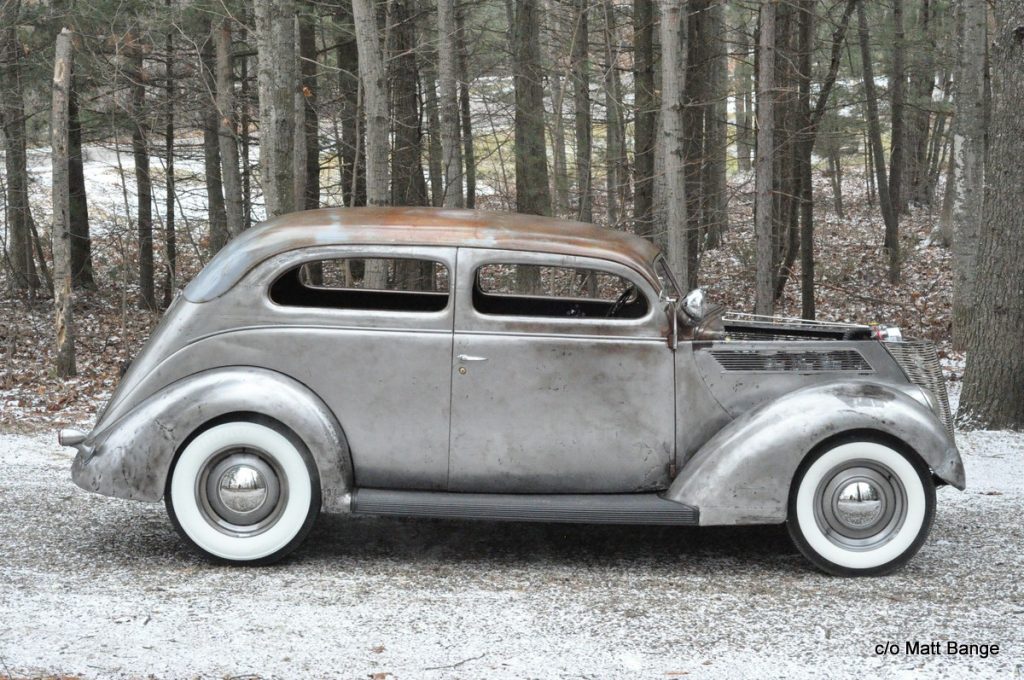 Matt told MyStarCollectorCar he comes from a creative family but, other than his late grandfather, their car guy roots were not deep, according to him. However, Matt developed his own car guy interests along the way and decided to dive into the deep end of the car hobby when he was in his late teens, adding he rubbed elbows with many of California's elite builders and was inspired by them when he lived there during his younger years.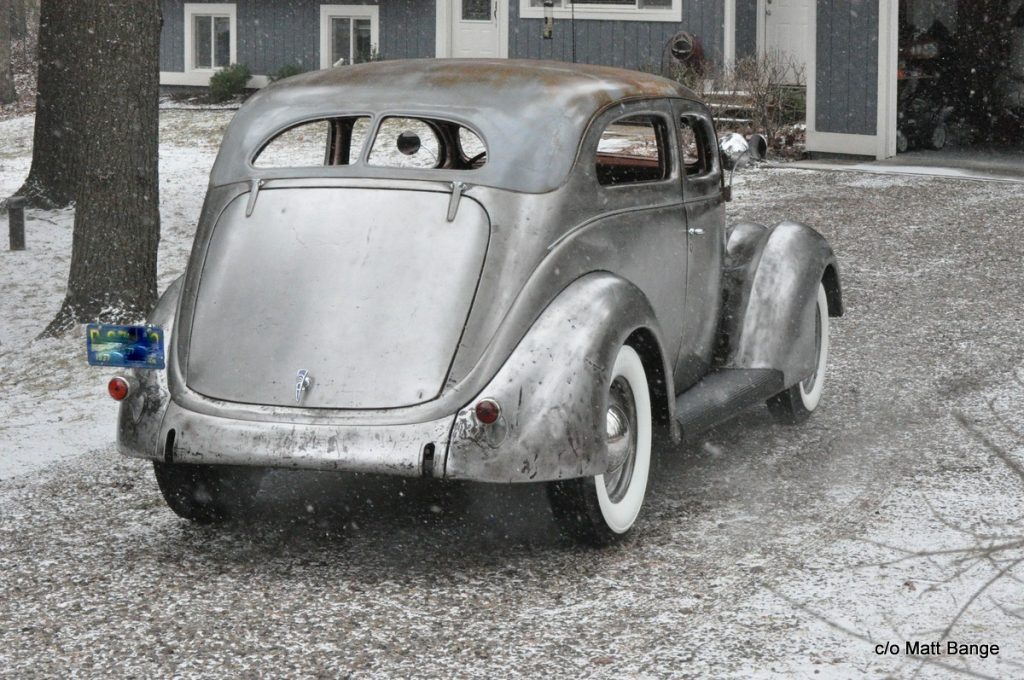 As mentioned, Matt has the creativity gene in his DNA and decided to apply this family trait into the car hobby with his '37 Ford hot rod project, so he added a few of his own unique touches.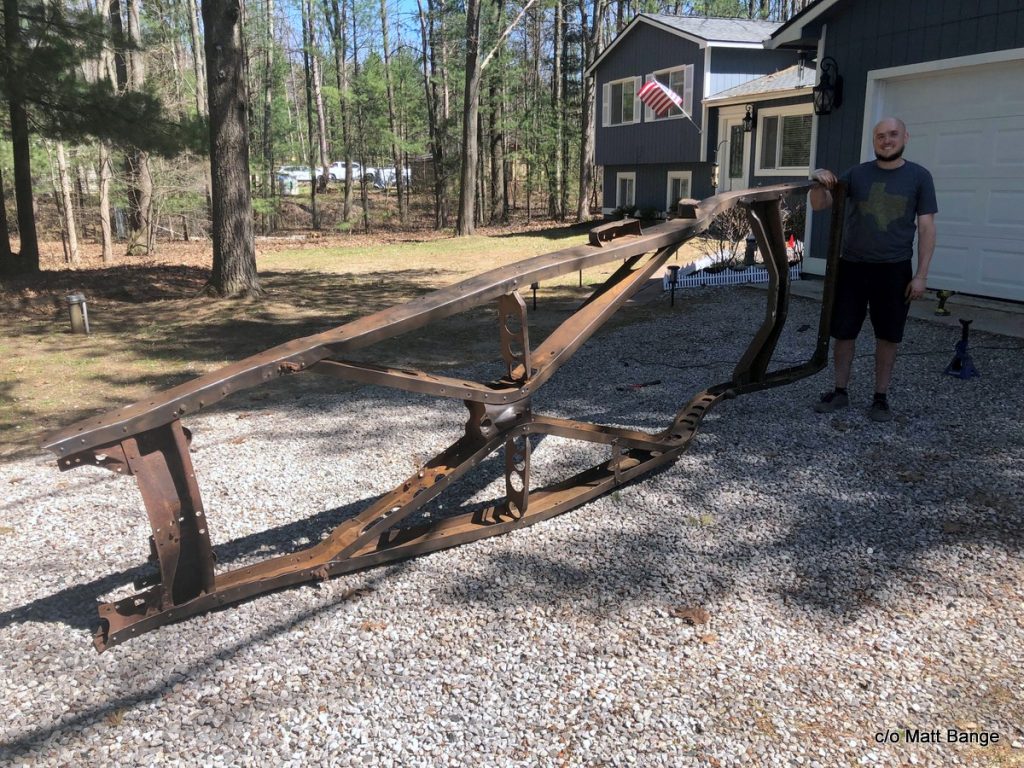 For example, his Ford's coil cover is an aluminum beer can with the label 'Bob's Beer' and is a tribute to his wife's grandfather named Bob. Matt also used a 1903 brass fire extinguisher container for his radiator overflow bottle.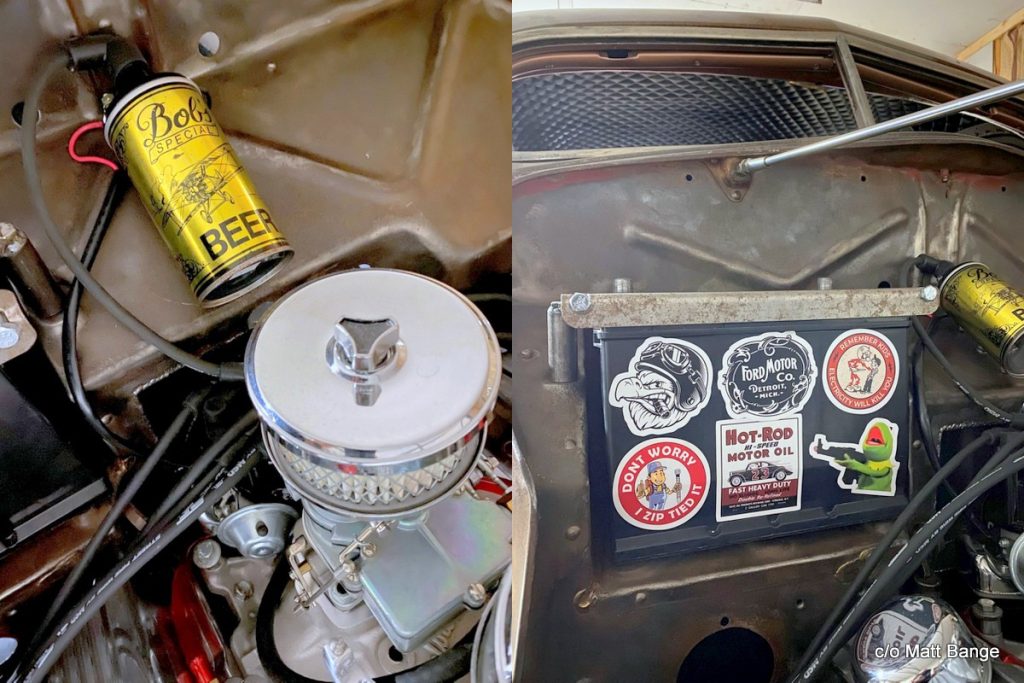 Matt wanted to showcase his Ford's patina over the years, so he added stitches to the car's hood and installed a Lego character in a hinge cavity under the hood. Another creative addition to the car is Matt's artwork on his car's rear end, an image of the clown character from the movie 'It'.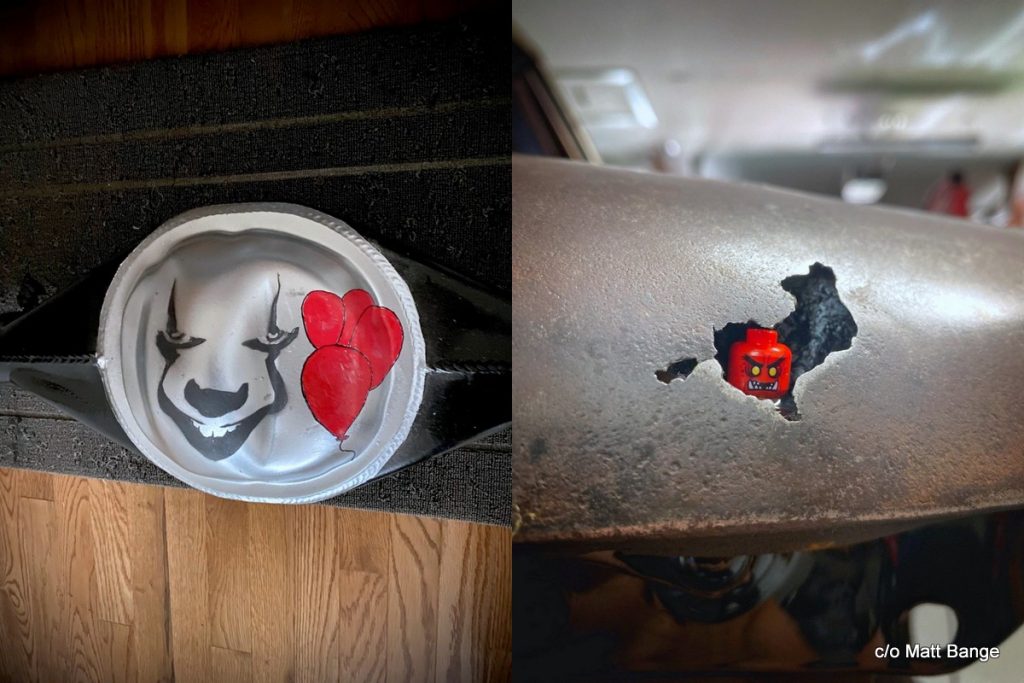 He named his car 'Vicki' in honor of his grandmother and added her 1948 nursing graduation photo to the car's interior.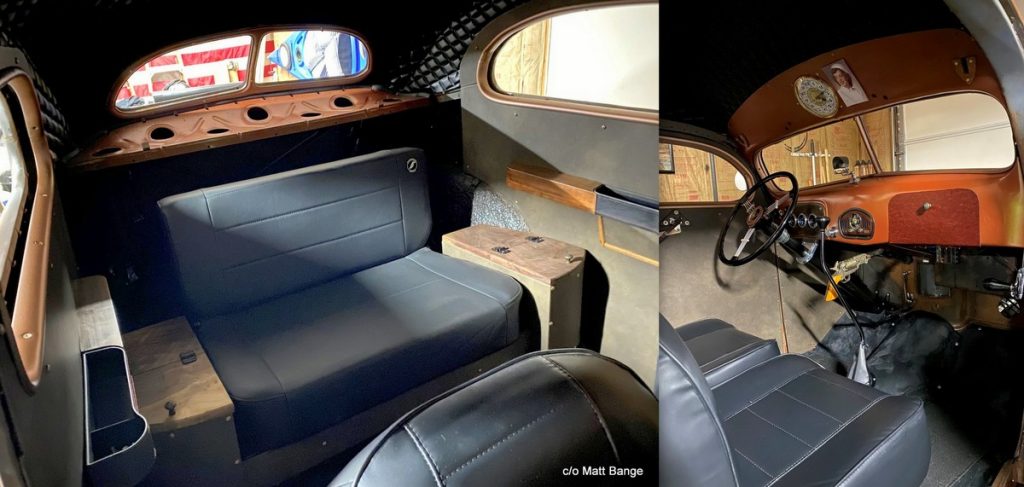 Matt is a happy car guy because the hobby allows him a golden opportunity to flex both his creative and mechanical muscles in a big way. He wants to complete the small details portion of the project in short order because he wants to drive his exercise in automotive creativity when winter hits the rear-view mirror in his area.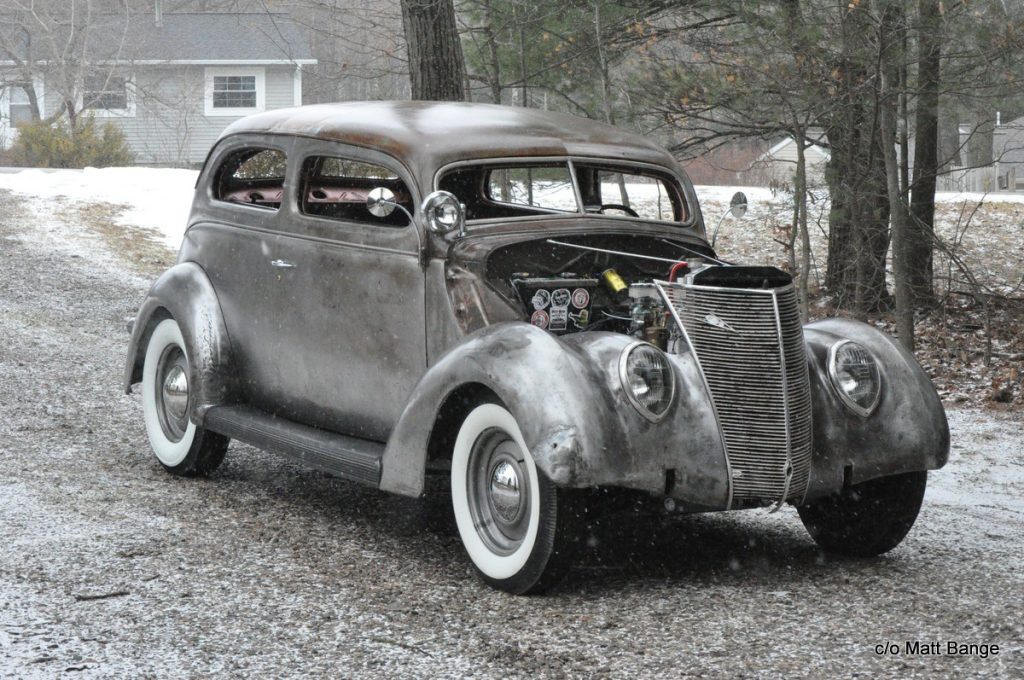 Spoken like a true car guy from any generation.

Jim Sutherland
BY: Jim Sutherland
Jim Sutherland is a veteran automotive writer whose work has been published by many major print and online publications. The list includes Calgary Herald, The Truth About Cars, Red Deer Advocate, RPM Magazine, Edmonton Journal, Montreal Gazette, Windsor Star, Vancouver Province, and Post Media Wheels Section.