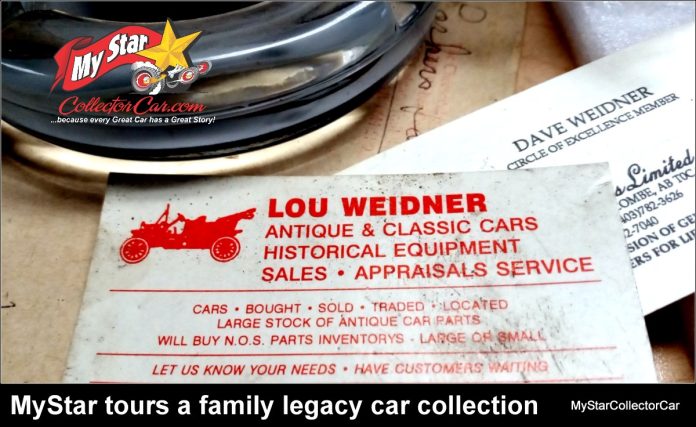 Lou Weidner was a larger-than-life car guy who raced his way into motorsports fame in his home Canadian province of Alberta.
He was also a talented car guy who built his own race car during a bygone era, but he also built a General Motors dealership in Lacombe, Alberta into a local automotive force in that community.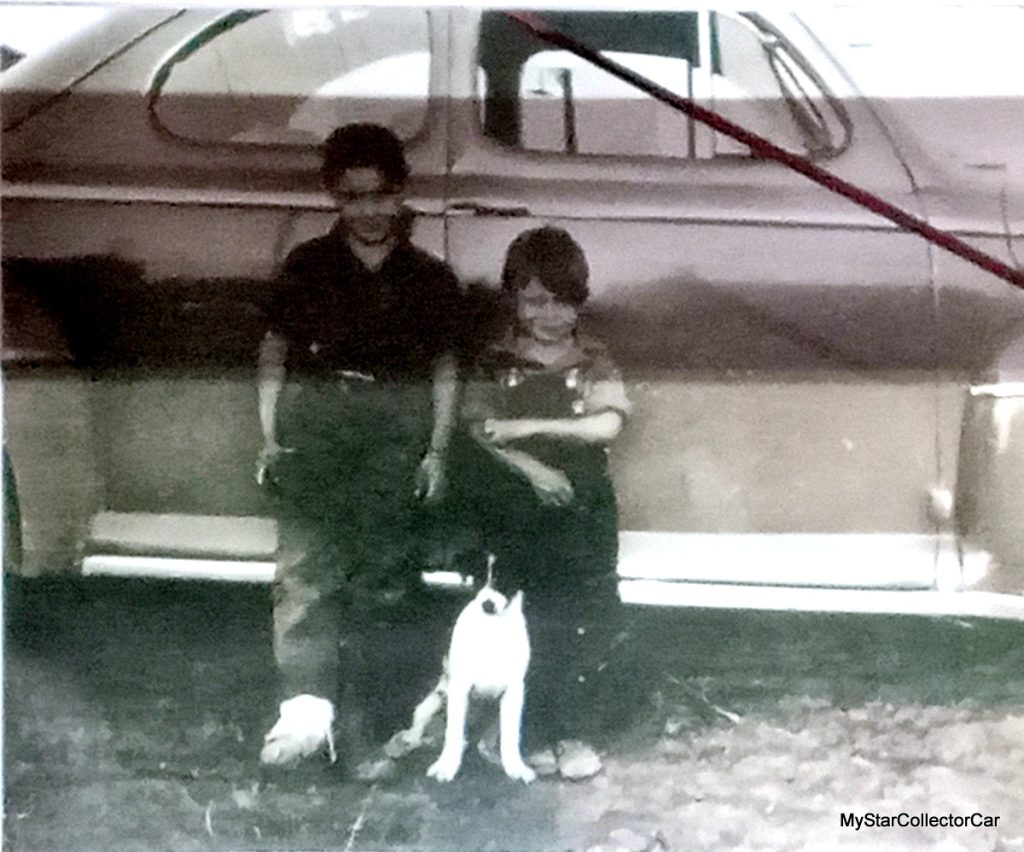 Lou, Robert and Dave sold plenty of vehicles through the decades, but they also built a very interesting collection of vintage vehicles and memorabilia related to a bygone era in automotive history.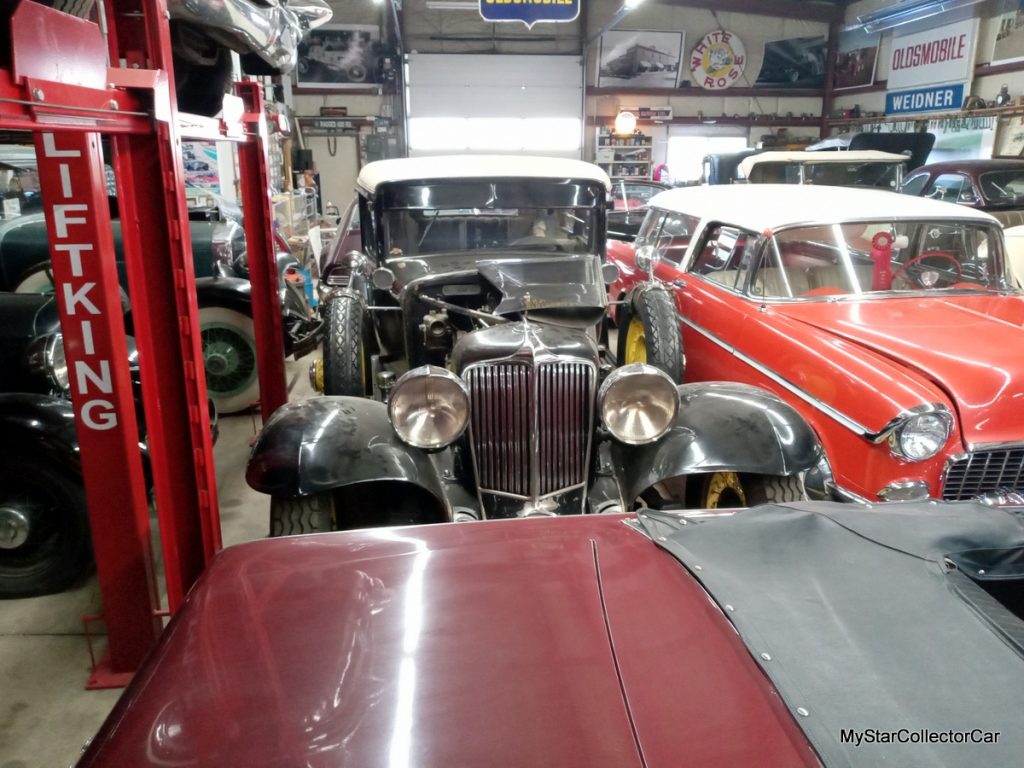 MyStarCollectorCar was able to view Robert and Dave's collection earlier this winter, a time of the season when the Weidner brothers keep everything in a very secure indoor storage facility.
As mentioned, the building houses the Weidner family car guy memories and legacy in the hobby. For example, there is a poster that showcases a 1959 Red Deer, Alberta car show that featured a vehicle from the Lacombe Road Hawks, a car club that had Robert and Dave as young members at the time.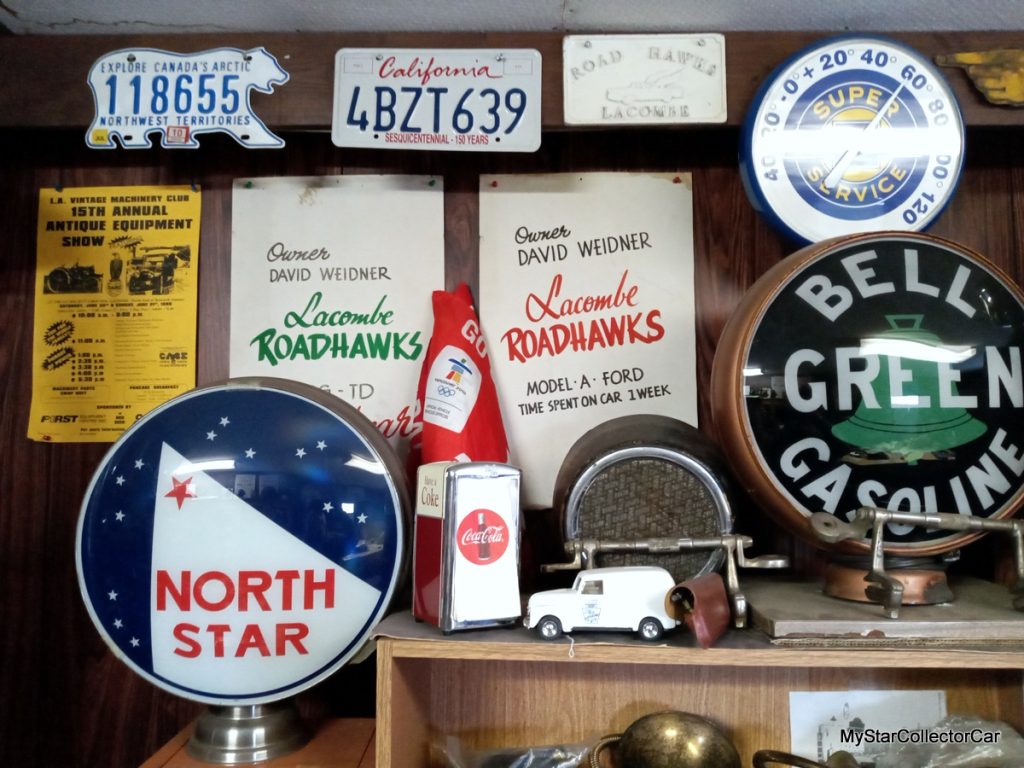 The display includes a showcase cabinet housing a collection of badges and radiator emblems from a bygone era when pre-war cars had some very stunning examples on their rads. Dave told MyStarCollectorCar that Lou collected the rad emblems over the years.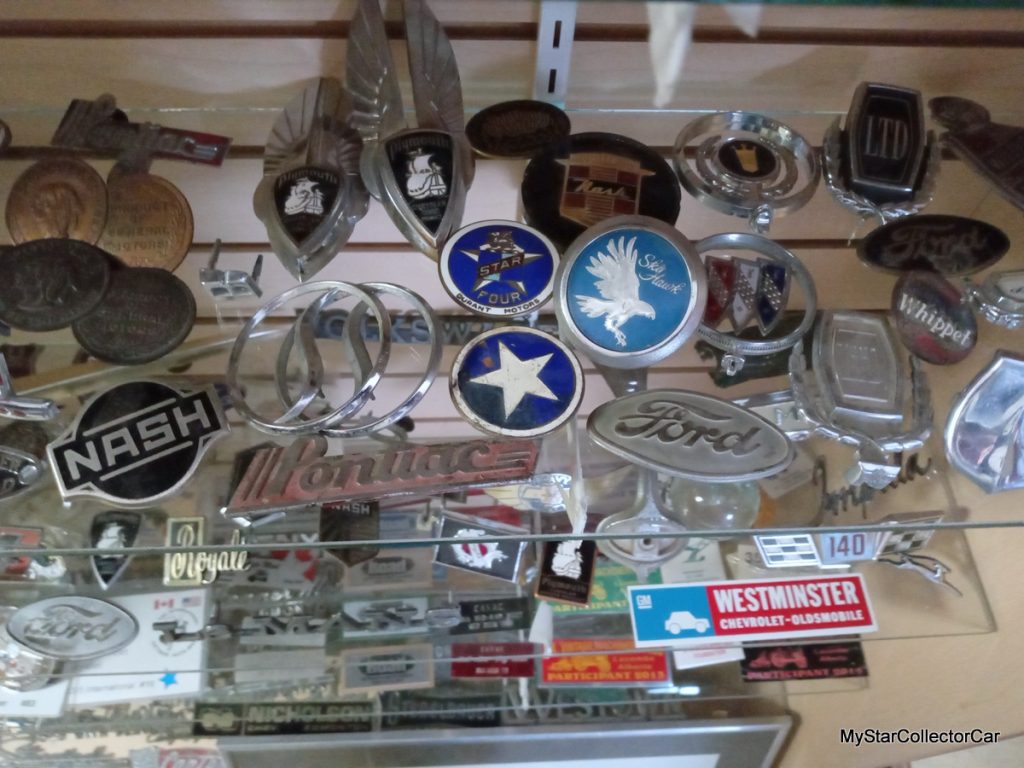 Dave showed MyStarCollector a very unusual rad cap custom-built for 1927 Chevys if you had good sales records. It featured Charles Lindbergh's Spirit of St Louis plane and an image of pioneer female aviator Amelia Earhart.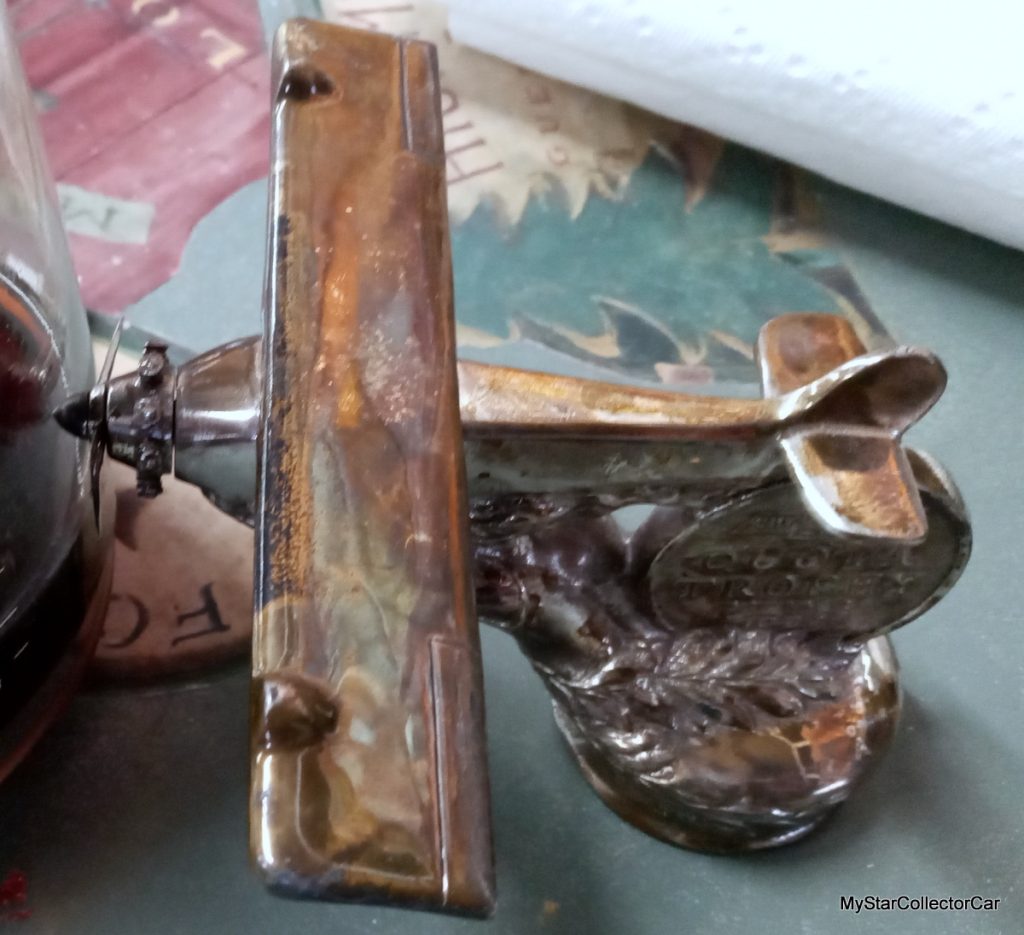 An original collection of Model T keys was also on display in the building, along with a unique tool specifically used to change oil on 1952-54 Fords. Lou was also the Weidner car guy who bought a collection of metal Canadian National Park emblems ranging from 1927-40.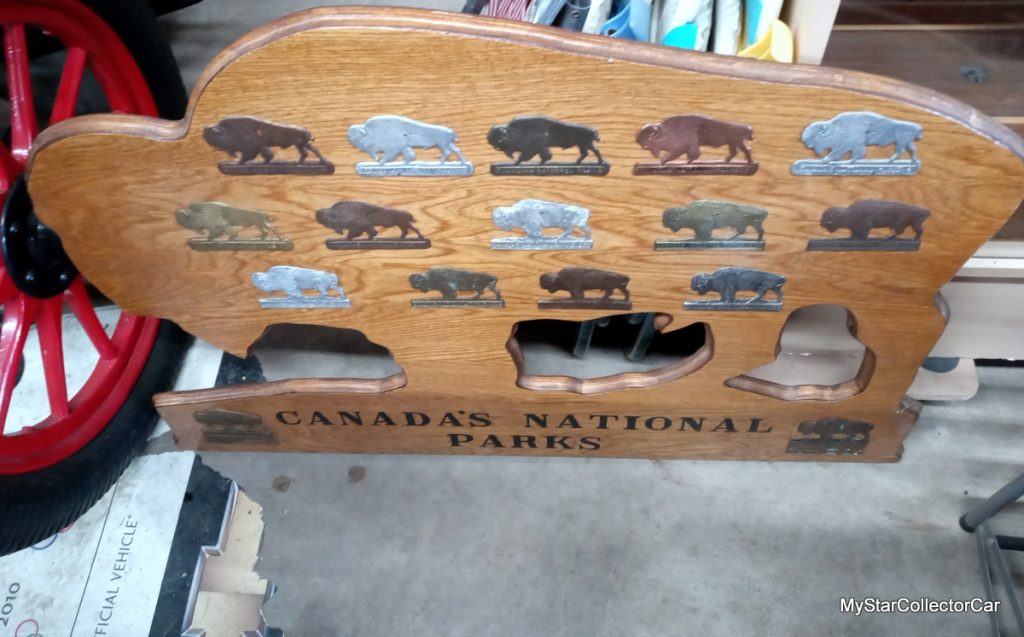 It was hard to miss a vintage Shriner Model T parade car perched above the main display, yet another example of the unusual items in the family collection.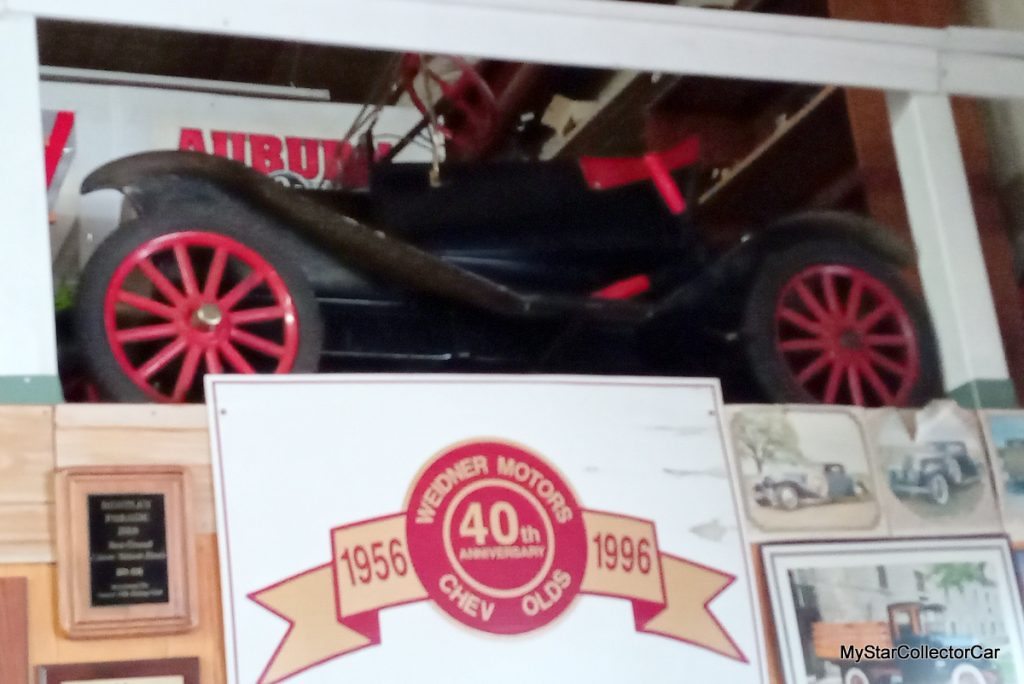 Another interesting blast from the past is a photo of a 1966 Olds Toronado towing a 1905 Olds on a trailer. Both vehicles have long legacies in the Weidner family and both cars are still in their collection.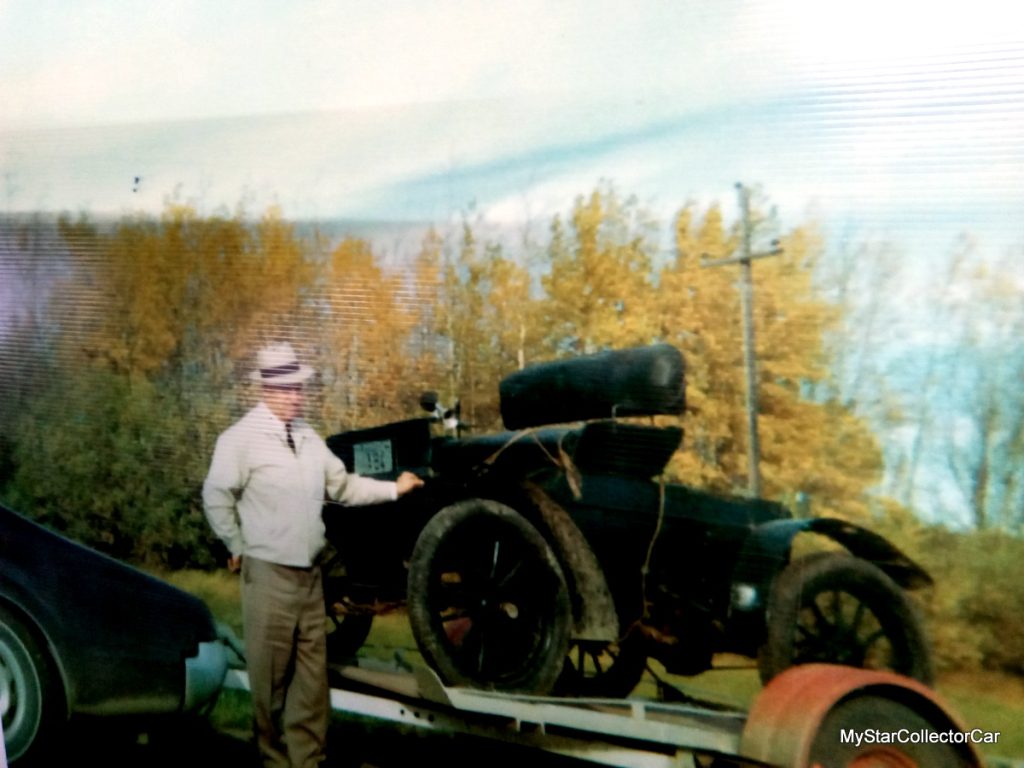 Another family legacy vehicle is a 1959 Chevy El Camino that was bought new at Weidner Motors by Robert's father-in-law and later traded back to the dealership. Lou decided to upgrade the El Camino's power for towing purposes, so he added a 283 small block engine and a trailer hitch to the vehicle.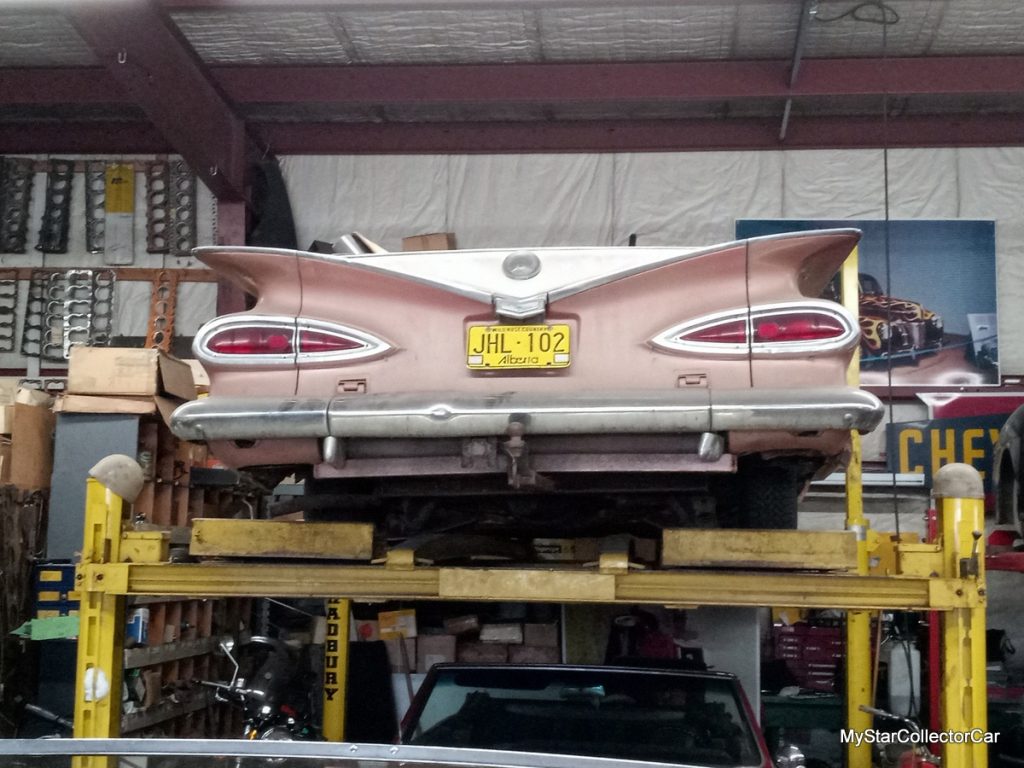 The rear section of the building is very reminiscent of a vintage parts department and houses many NOS (new old stock) parts, along with a solid collection of used parts in excellent condition.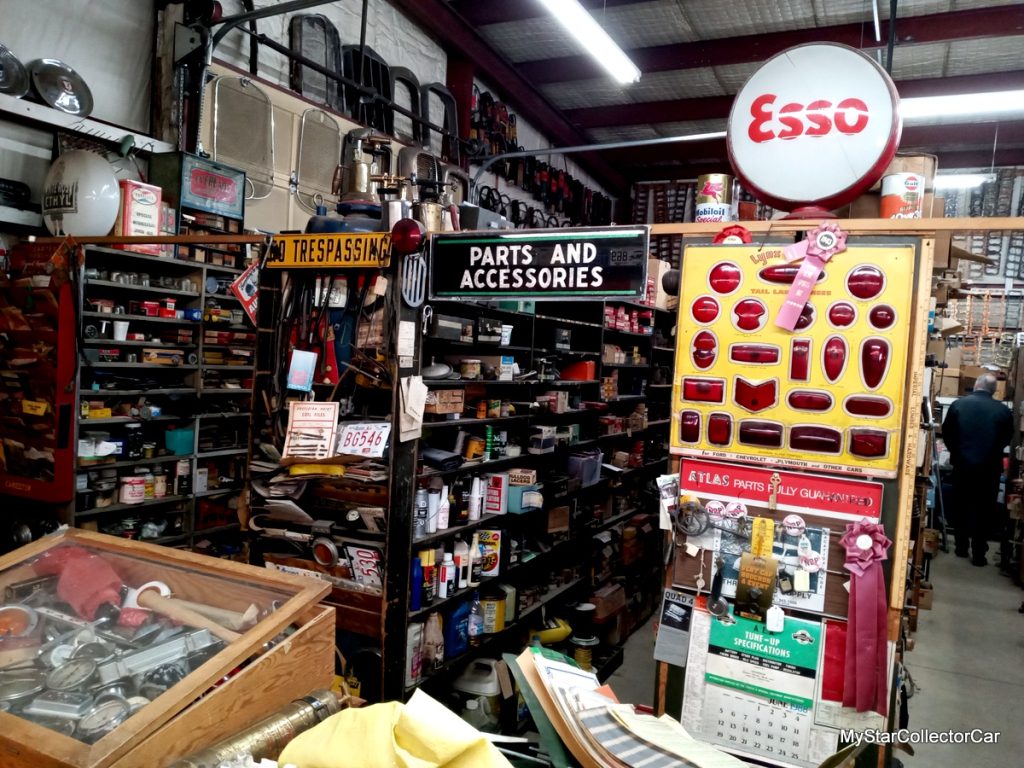 One of the more unique collection of parts is a box filled with NOS semaphore signal lights (also known as trafficators) that were commonly found on European cars during a bygone era.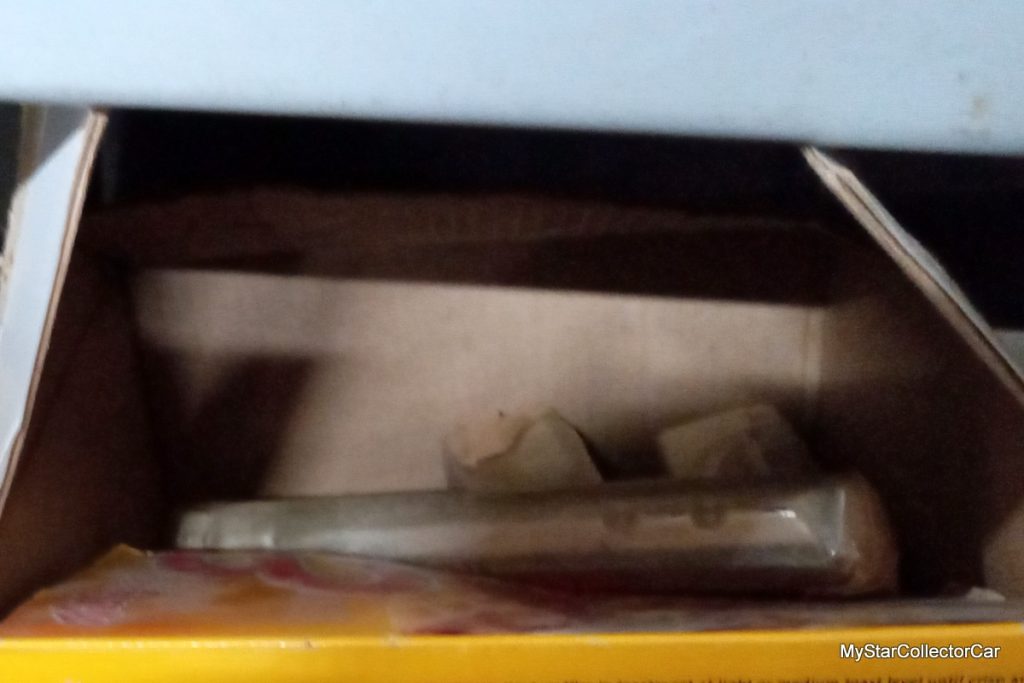 There are plenty of cars housed in the building, some of which MyStarCollectorCar has featured in past articles, and some excellent candidates for future articles, but we decided to end this article with two vintage New Hampshire license plates (1965 and 1970) that both had RCMP2 on them. The license plates' homage to Canada's national police force was likely a numerical coincidence, but they were a very unusual addition to the Weidner family collection.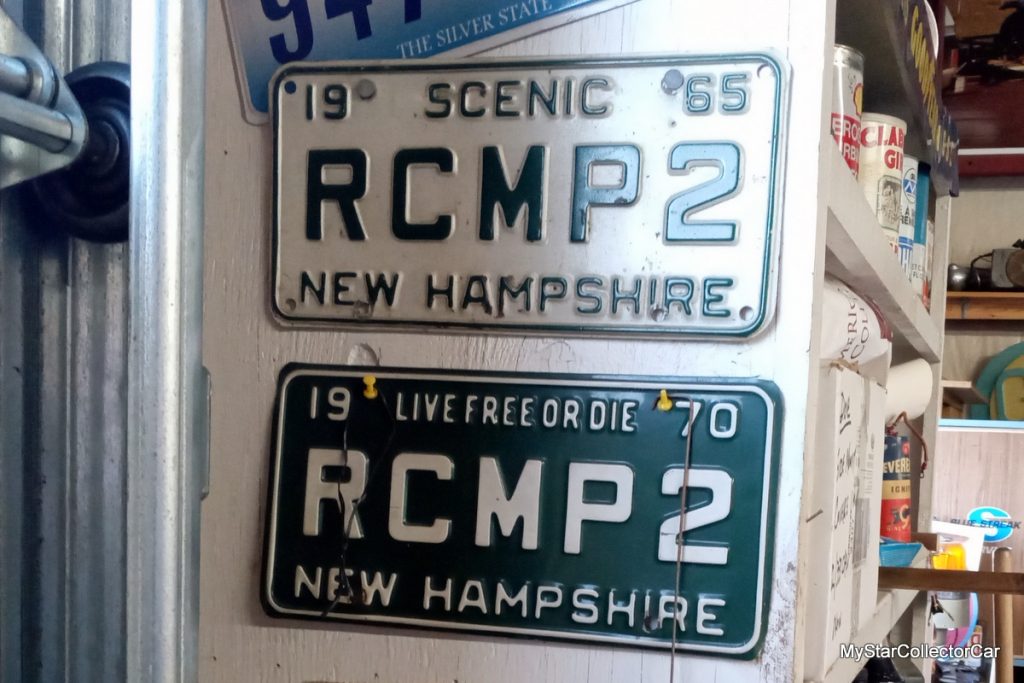 BY: Jim Sutherland
Jim Sutherland is a veteran automotive writer whose work has been published by many major print and online publications. The list includes Calgary Herald, The Truth About Cars, Red Deer Advocate, RPM Magazine, Edmonton Journal, Montreal Gazette, Windsor Star, Vancouver Province, and Post Media Wheels Section.