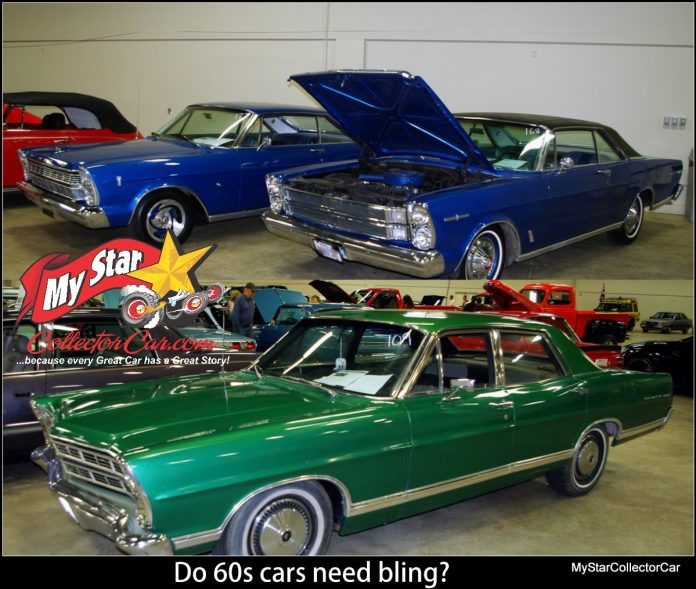 A vintage mid-60s domestic convertible caught our attention in traffic this summer because it was a unique addition to the road that dared to be different in a retro kind of way.
The main reason for uncertainty was the car in question had no extra chrome on its massive amount of sheet metal. There was a seismic shift in body style that took place in 1965 for most popular domestic cars built by the Big Three. This automotive trio's cars appeared to be designed with a straight edge in '65 because they looked slab-sided to the viewing public.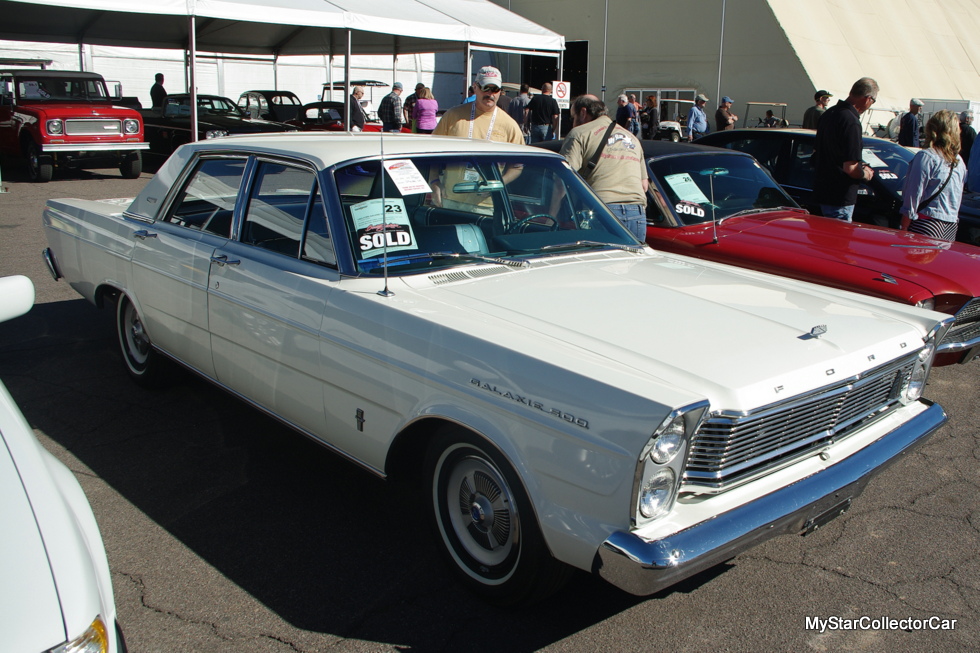 It was an intentional design direction that separated the new look 1965 models from the outdated '64 models that were instantly condemned to a role as yesterday's news by the Big Three's movers and shakers.
The domestic car builders wanted to give their customers a solid reason to trade in their now-ancient older cars for a brand-new ride, so outmoded body style leading the way in their decision to dump their low mileage newish cars for a 1965 model.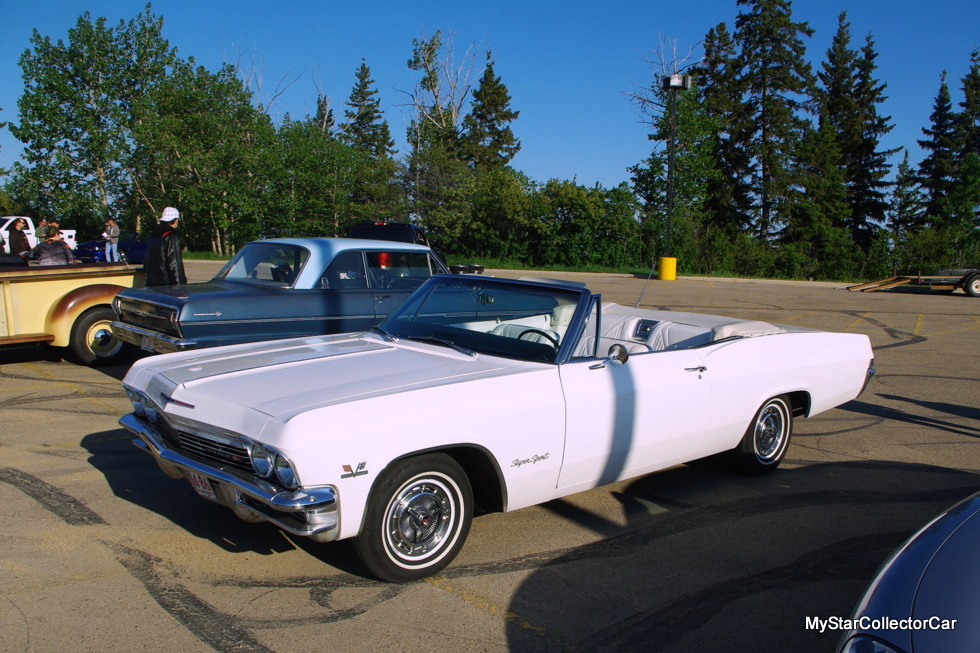 The bling game plan had not changed for builders because they operated under the same basic car caste system that separated the bottom feeders (very little or no chrome) from the top dogs (very generous chrome) as a form of up-selling to more expensive models.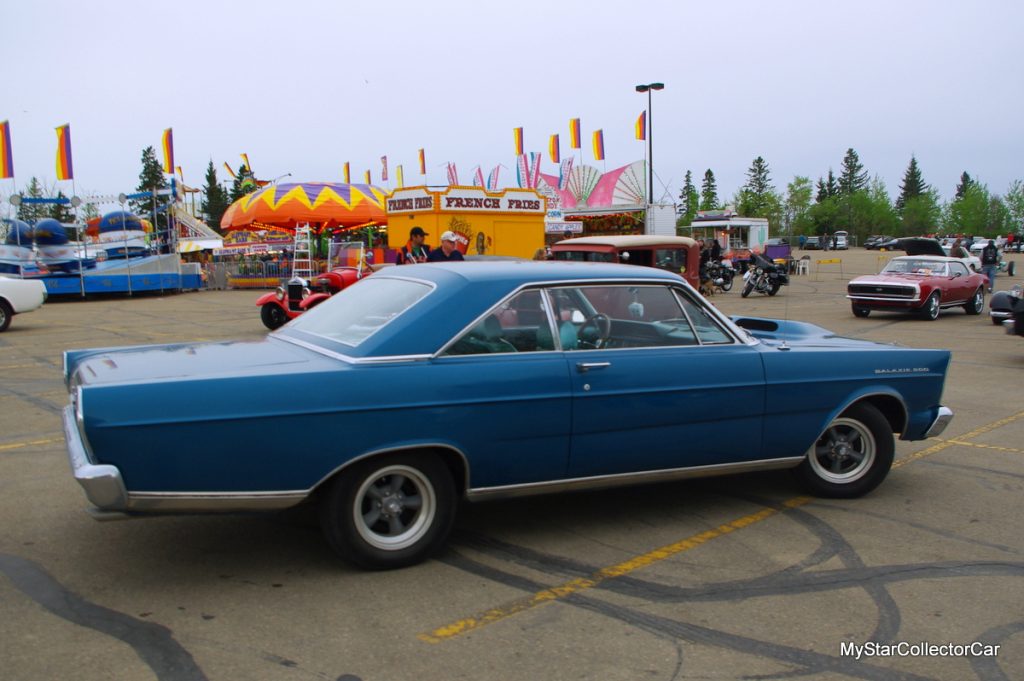 As mentioned, it was difficult to identify the actual model of the mid-60s convertible spotted on the street this past summer because it had no chrome on its body. In fact, the car in question had less chrome than a base model cheapo version from the same year, so it was an intentional move to surgically remove a sizable portion of the convertible's chrome. Major exceptions to the bling removal included the bumpers and front grille on the car, but we at MyStarCollectorCar thought the car's best style interests were not included in the decision to rip off its bling.
Our readers may wonder about the main reason we believe it was not a good decision to remove most of the chrome from the car in question. Simple answer: There was an enormous amount of sheet metal on the car, so its straight edge body style did not have enough curvature in it to separate the convertible's lines.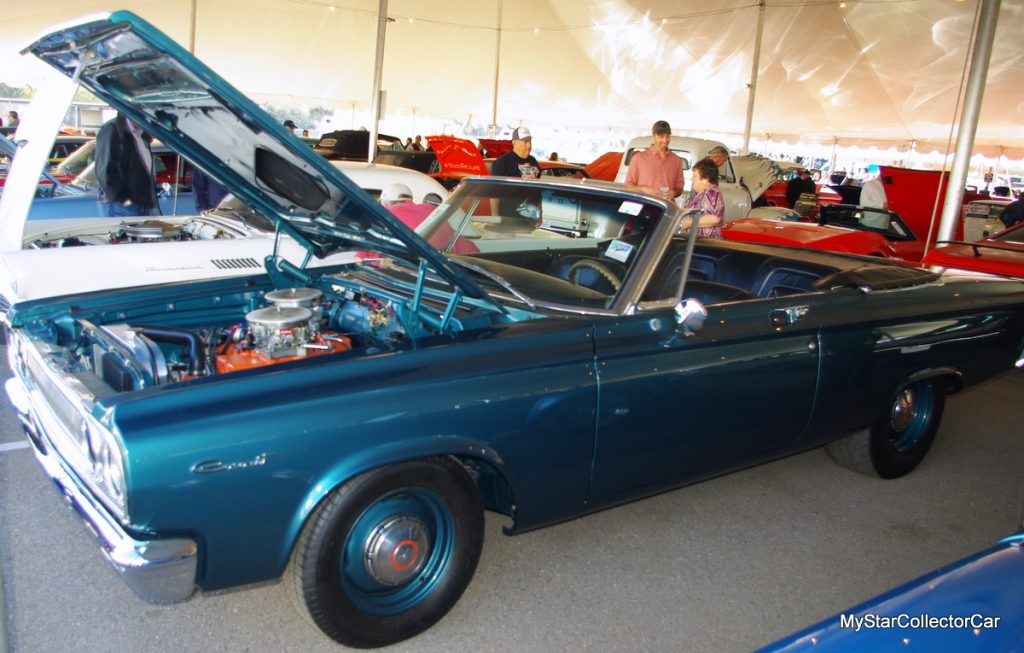 Instead, it had a sterile appearance that looked cheap because the convertible's manufacturer designed a vehicle that needed more chrome so the car would avoid the bland look of a bling-free car. Chrome was king during a bygone era when the ladder of success was measured by this shiny standard on cars.

The Big Three's decision to build slab-sided cars during the mid-1960s was likely influenced by their accurate belief that chrome enhanced the overall style of their then-new cars in a big way. We at MyStarCollectorCar believe they were correct.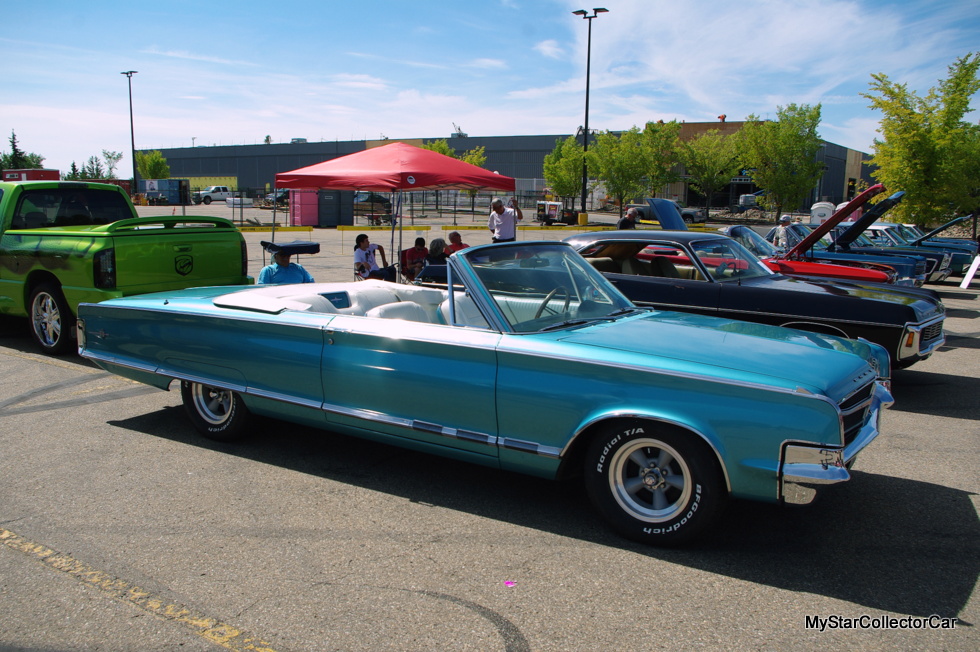 BY: Jim Sutherland
Jim Sutherland is a veteran automotive writer whose work has been published by many major print and online publications. The list includes Calgary Herald, The Truth About Cars, Red Deer Advocate, RPM Magazine, Edmonton Journal, Montreal Gazette, Windsor Star, Vancouver Province, and Post Media Wheels Section.