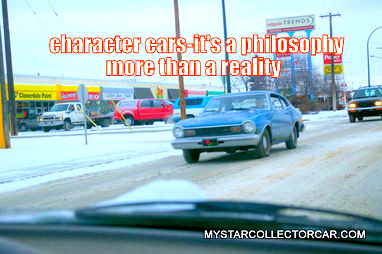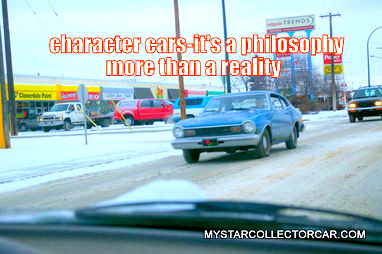 Guinness has always been a beverage of choice for me.
It has never made me any smarter or more insightful, but the journey can be pretty fun.
A good buzz has always been a pre-cursor to a night of philosophical wandering, usually in many scattered directions.
One of my late night evenings involved an overload of Guinness and an ample supply of Van Morrison.
The subject was cars and the news that my nephew Angus had purchased a Volkswagen Jetta.
My nephew is an offbeat kind of guy when it comes to cars and his music comes from an era before he was born, so his purchase caught me off guard.
The practical side of life had him in a death grip. The car was an acknowledgement that he needed a sensible solution to his transportation needs because he had a job that required a lot of road time.
The car made sense.
But the Guinness had kicked in, so I berated his choice to surrender to common sense and buy a non-character car. A non-character car was any vehicle that bordered on state-of-the-art-new-tech, and the Jetta fit the bill to a tee.
Angus was not really surprised by my response, but Guinness and Van Morrison had seriously fired up my philosophical side. It comes with the territory in my case.
Guinness may be a trendy beverage, but millions of Irishmen can't be wrong and Guinness has steered them directly into philosophical hurricanes for centuries.
My nephew's car choices had been an eclectic mix of 60s, 70s and early 80s iron. For example, he bought one baby Caddy that had transported a former Canadian prime minister as its singular claim to fame.
An old 70s station wagon and a short-lived romance with a 1964 Dodge four-door sedan (that ended in a crash) were two of his many character cars. The car choices never really fit a pattern except that most of them were older than him and well into the autumn of their lives.
Reliability was never part of the equation, but Angus definitely stood out in a crowd of blandly generic Gen-Xers with his old iron. The guy truly enjoys swimming upstream in life, so the old cars fit him like a glove. Even broken down on the side of a road where a good car vibe is hard to find.
But golden age vehicles are not a good choice for testing the boundaries of winters in my neck of the woods where polar bears book trips to escape the cold. There was a time and place for old cars in winter-it was called yesteryear when they were new.
So Angus did the right thing: he decided not to find out whether he could survive a -40 night on the side of the road in a character car.
He still has several character cars, but, as a young expectant parent, they no longer play first string on his driving team. Without an overload of Guinness and Van Morrison in my system, his new game plan now seems logical to me.
As long as the character cars are still somewhere in his system.
Jim Sutherland

Many more character cars at https://www.mystarcollectorcar.com/
ROBERT:"Give me a bunch of black and tans and a little oh domino, it's St Paddy's day every night".
ANGUS:"My favorite, laugh-out-loud, line has to be "well into the autumn of their lives". I think I even walked a few cars to their graves. The only one I wish I would have hung on to has to be that '72 Satellite Sebring 2 door hardtop. That was a great car. All them have a special place though.