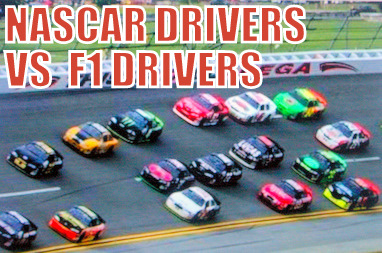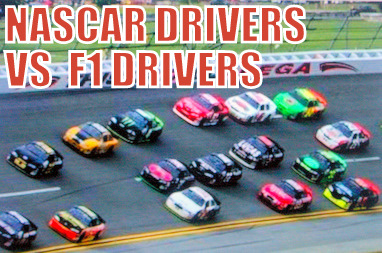 One of the most arrogant myths in auto racing is that NASCAR drivers are nowhere close to the talent level of the F1 boys.
The gap is not as significant as the elitists would believe in this debate.
This summer NASCAR driver Tony Stewart will swap rides with Formula One driver Lewis Hamilton and drive an exhibition run at Watkins Glen.
I truly believe Tony will surprise the elitists that will not accept the world- class talent in NASCAR.
Smoke has plenty of open wheel experience with the heavier Indy cars, but the principles are basically the same. Stewart will do better than Hamilton in this gig.
Formula One cars are the most expensive pieces of automotive engineering on the planet. They are lightning fast and as nimble as a gazelle with a lion problem. The essence of any racing program is an ability to out-duel the competition before the cars even hit the track. Millions of dollars make that happen for successful teams.
Nowhere is this more evident than in Formula One programs where superior machinery in the right hands decides championships. The investment is huge for successful teams and the winner's podium should include the nerds that built the car. They are that important to F1 success.
The last time a Cup driver buckled himself into a Formula One ride was 2003 when Jeff Gordon borrowed then- F1 driver Juan Pablo Montoya's car for a joy ride. He managed to run a lap that was only 1.3 seconds behind Montoya's, despite the fact that he had never driven the car or track before that day.
Future scenario-it is entirely probable that Tony Stewart will do very well behind the wheel of Hamilton's car. Stewart will acquit himself better than Hamilton's run in Smoke's number 14 Cup car.
The superiority of F1 drivers has always been an irritating assumption by people with no respect for the talent required to drive a Cup car.
Maybe when Smoke blows the doors off Hamilton it will silence the mindless chipmunks for a few minutes about the talent gap between the two leagues.
Jim Sutherland
More opinions and car stories at https://www.mystarcollectorcar.com/
COMMENTS
ROBERT:'For some reason my interest in NASCAR has returned. I don't know if it's the new cars look more like stock cars or if its the racing? Maybe its just because the winter was so bad. Going to the Rolex 24 and the daytona 500 definitely jump started my enthusiasm".
BERNIE:"Will Hamilton learn how to trade paint in the backstretch?"
ANDRES:"the car racing in general are very hard, NASCAR and F1 isn't easy sports and many people know this, another thing is that the F1 drivers are very arrogants and "picados" (we in Colombia named here a arrogant people), Schumacher not ever says the truth".