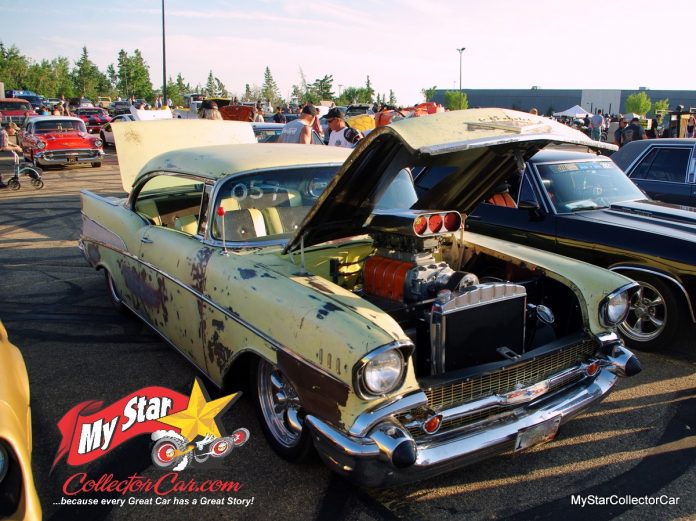 Older car guys know where the bodies were buried 40 years ago.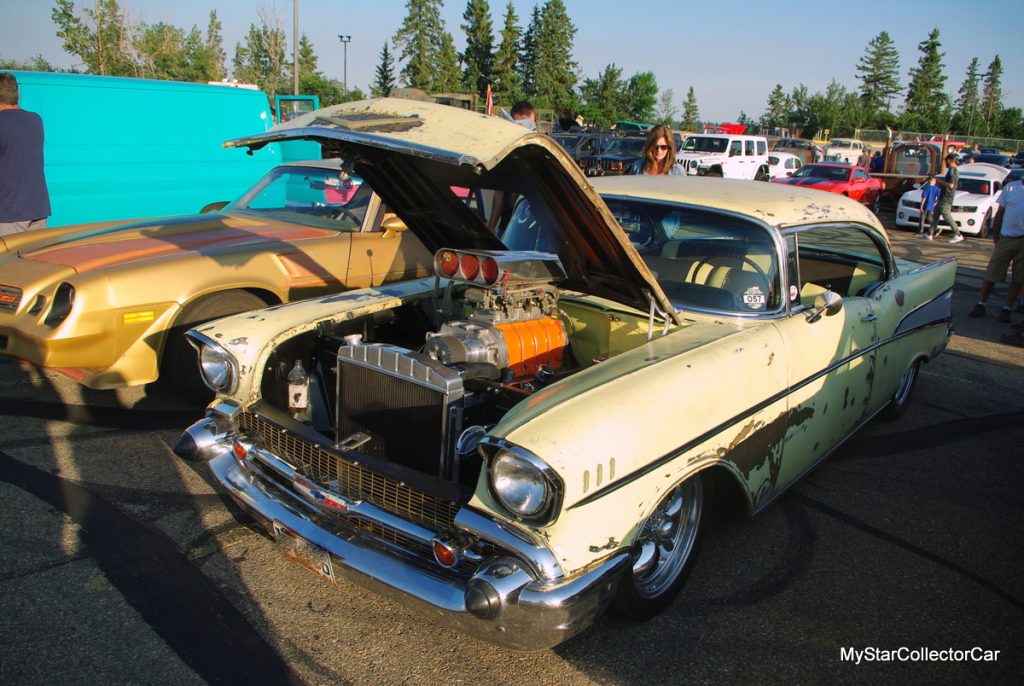 Brian Reinholcz found what he thought was a parts car at an auto wrecker in 1979. It was a dry, solid roller (no engine or transmission) and it was destined to be a parts donor for the '57 Chevy he owned at the time. He paid 275 dollars for the donor car.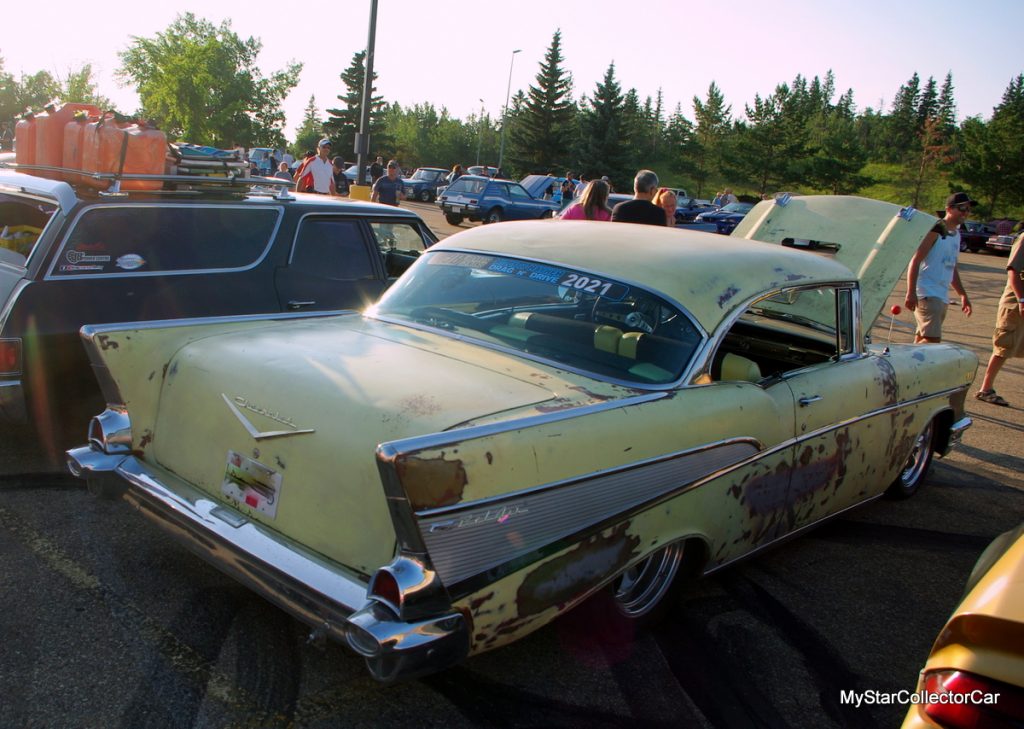 Brian knows these cars inside and out and he saw some serious potential in the Bel Air because it was weathered–but he said, "there wasn't a bit of rust" plus it was straight, and it was a full-optioned car. This '57 Chevy came with unusual options like power windows and the highly-coveted Traffic Light Viewer, so he decided to not cut it up for parts. Instead, he put it in a 40-year hibernation.

The future version of the car was much different than the car Brian rescued over 40 years ago. Brian is a hands-on guy, so he tackled the project himself and the results were spectacular. He designed his own front end for the Bel Air because he wanted a car that could handle a massive amount of extra power. The car has a state of-the-art suspension complete with air and a custom front end. The disc brakes came from a ¾ ton Chevy pickup and a Cadillac because Brian wanted major stopping power.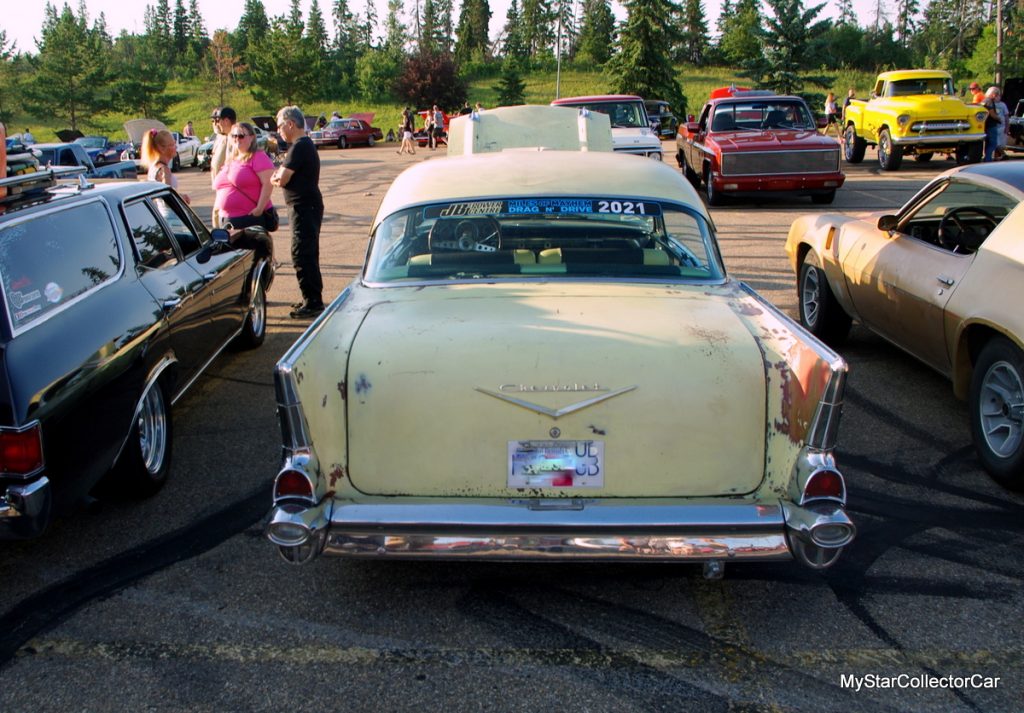 There's a tubbed, 4-link suspension at the back plus a Ford 9" rear end with 4:11 gears. Brian offset the low gears with an aftermarket overdrive. He kept the column shift because he liked the idea of a bench seat and the factory look.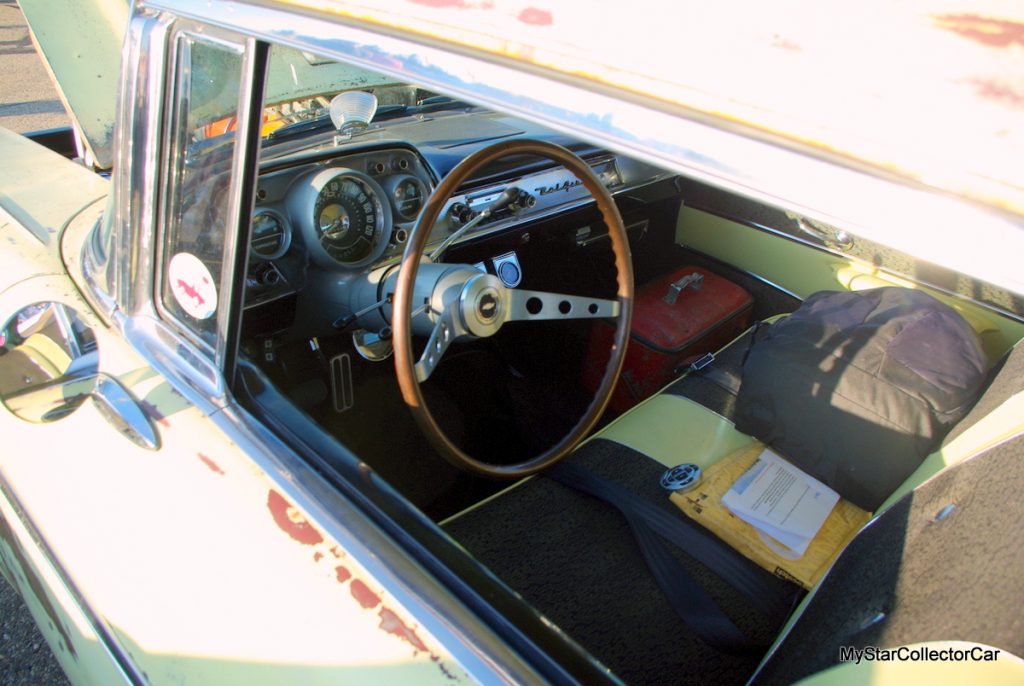 There's a 468 cubic inch V-8 under the hood–it's supercharged, and it pumps out a monstrous 705 horsepower. Brian was on the inaugural run of the Drag N' Drive Miles of Mayhem last month and his Bel Air did well (averaging 7-seconds in the 1/8 mile).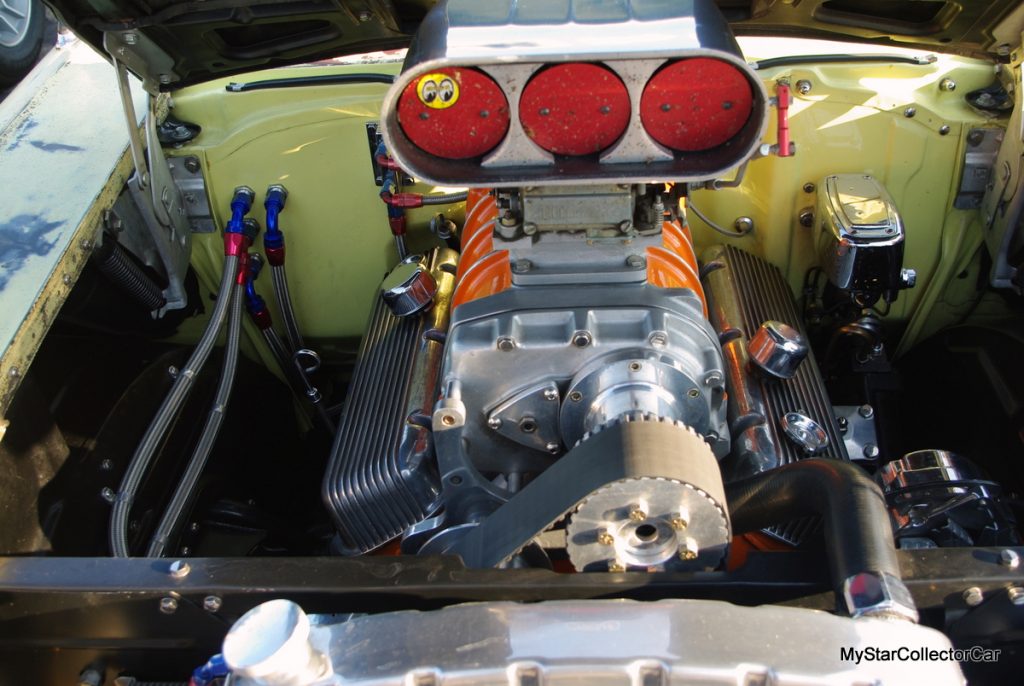 Miles of Mayhem was a 1600-mile marathon with "racing every day" as Brian described it. He was really impressed with the event itself, and the performance of his '57 Chevy. This is a completely self-contained run, so Brian admitted his thirsty car ran out of gas during one of their highway runs.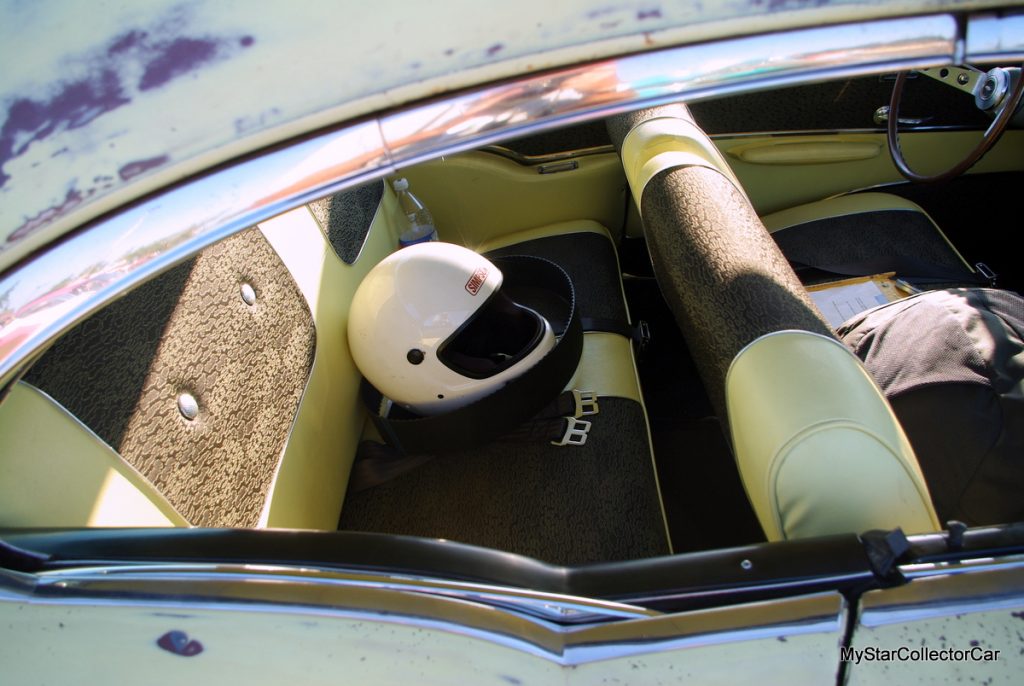 Brian has no intention of painting over the history of this car. He's even kept the wrecking yard number on the roof because he believes it tells a story. He did the interior and detailed under the hood, but this Bel Air is still wearing its factory paint and the real patina car guys pay serious money to recreate.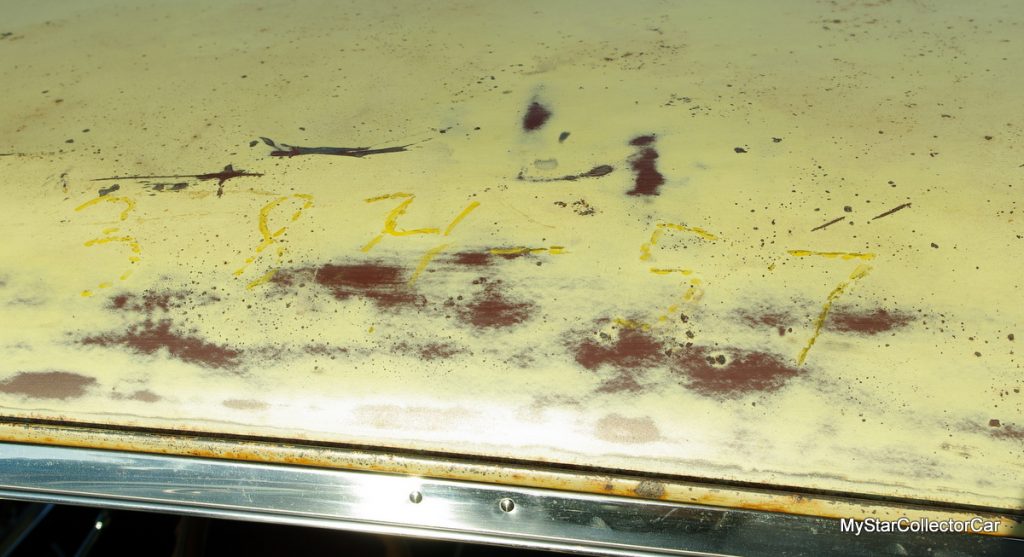 This car is a great combination of punch-you-in-the-mouth power with an incredible driving experience. Brian said it "handles like a new Camaro"–that's a critical feature with a 700-horse supercharged beast under the hood.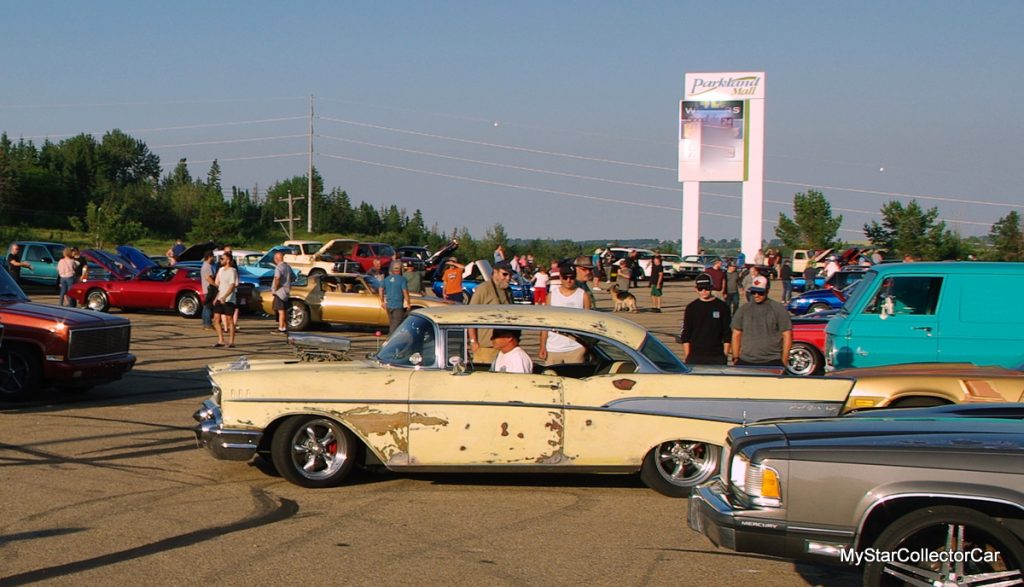 Brian has many reasons to love this '57 Chevy. He got in dirt cheap when he bought it, he's kept the car's factory paint history intact, and he drives the wheels off it.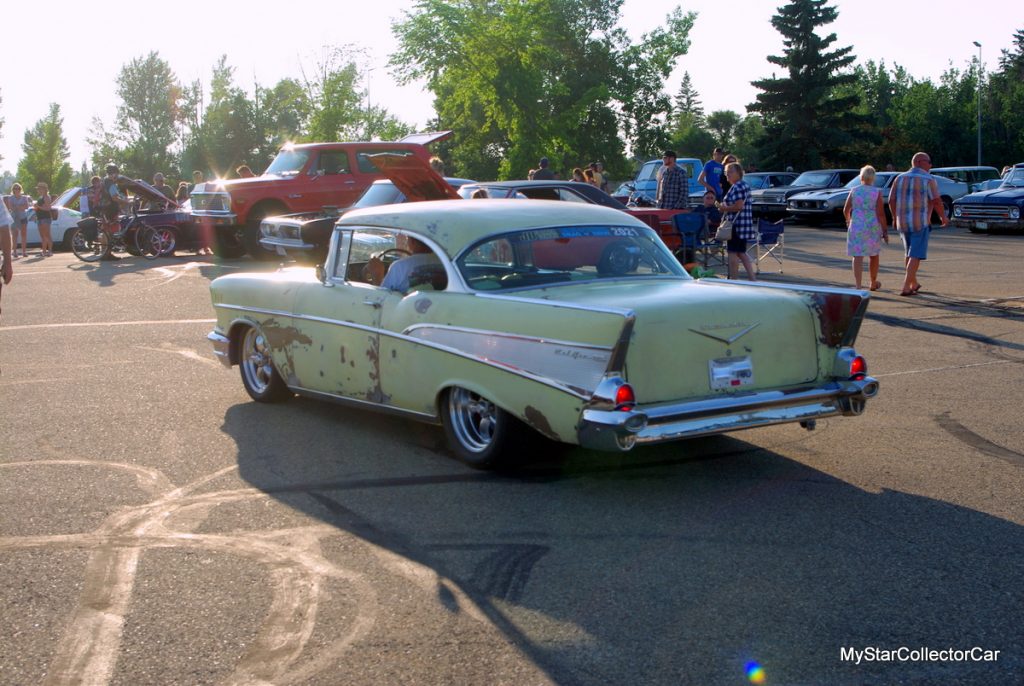 Not a bad ending for a parts car.
By: Jerry Sutherland
Jerry Sutherland is a veteran automotive writer with a primary focus on the collector car hobby. His work has been published in many outlets and publications, including the National Post, Calgary Herald, Edmonton Journal, Ottawa Citizen, Montreal Gazette, Saskatoon StarPhoenix, Regina Leader-Post, Vancouver Sun and The Truth About Cars. He is also a regular contributor to Auto Roundup Publications.
Please re-post this if you like this article.