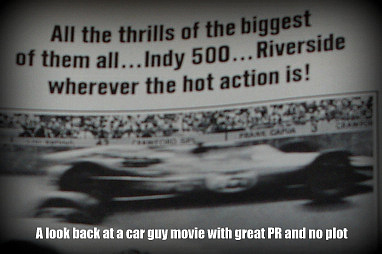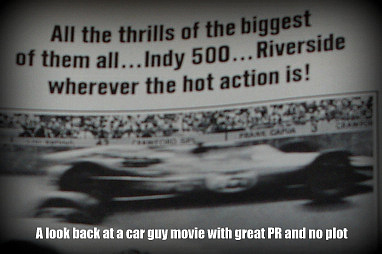 Paul Newman was already a movie superstar by the time he starred in 1969's 'Winning'.
Few movie fans from that era can forget his role in his classic 1967 film 'Cool Hand Luke' and it was likely his star power that drove this Indy Car movie at the box office in '69.
This movie was a little more forgettable by comparison.
This full page ad appeared in the June 1969 issue of Hot Rod Magazine and it was a pre-advertisement for 'Winning' and its impending summer release. The movie also starred Joanne Woodward who was Newman's wife on and off the screen.
The movie also played off the strength of Indy racing at the time because that racing series was very big in the US racing scene in 1969. The combination of Paul Newman's star power and the Indy cars were believed to be an unbeatable team for a movie's box office success.
The movie ultimately crashed and burned because it was a badly scripted soap opera with a racing theme, but it introduced Paul Newman to the world of auto racing and he was hooked on the sport for the rest of his life, both as a driver and an owner.
Nobody really knew what 'Winning' was actually about when this ad appeared in the June 1969 edition of Hot Rod. It looked promising because the blurry Indy cars really added to the fast-paced appeal of the ad in the magazine. The sketch of Joanne Woodward didn't hurt the overall impact of the ad either.
However, a full page advertisement in one of the world's most popular automotive magazines was not enough to save this bomb from the stone cold reality that it was not a good movie when people actually watched it in a theater and passed judgment. In fact it sucked in an immense way, even with all of that great driving footage and Joanne Woodward in the mix.
It turned out that a great ad does not a great movie make.
Jim Sutherland
Follow us on Facebook at-http://www.facebook.com/MyStarCollectorCar
Follow us on Twitter at- https://twitter.com/#!/MyStarCollecto1 
Follow us on Pinterest at- http://pinterest.com/jerrysutherland/classic-iron/