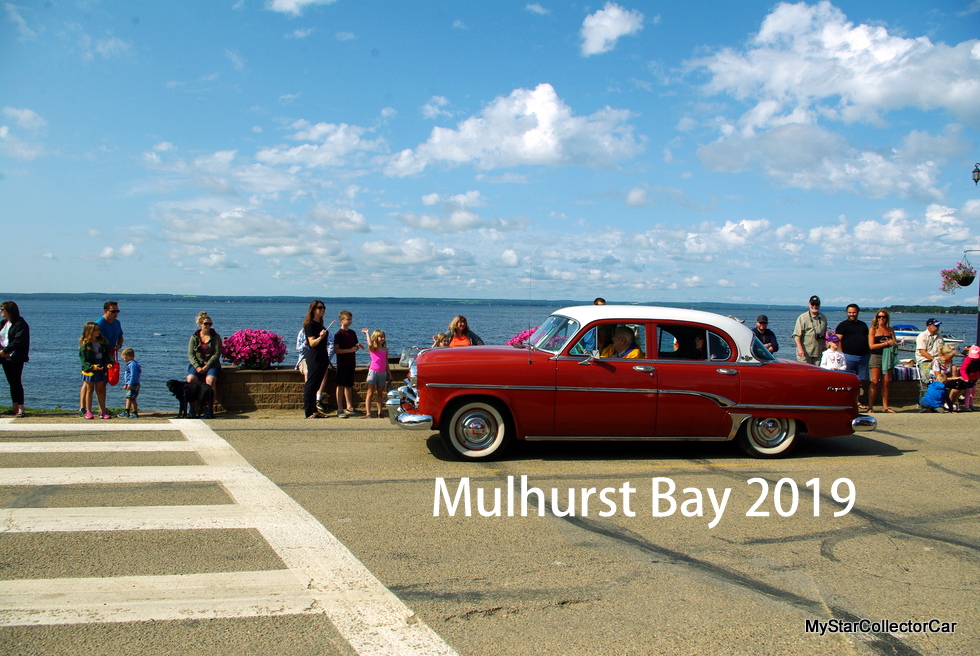 Mulhurst Bay is located on Pigeon Lake in Alberta, Canada and its vibe is like a nostalgic step back in time for us here at MyStarCollectorCar whenever we can attend their annual car show.
Mulhurst Bay has a road that runs right by the lake and the community's annual parade takes place on this route.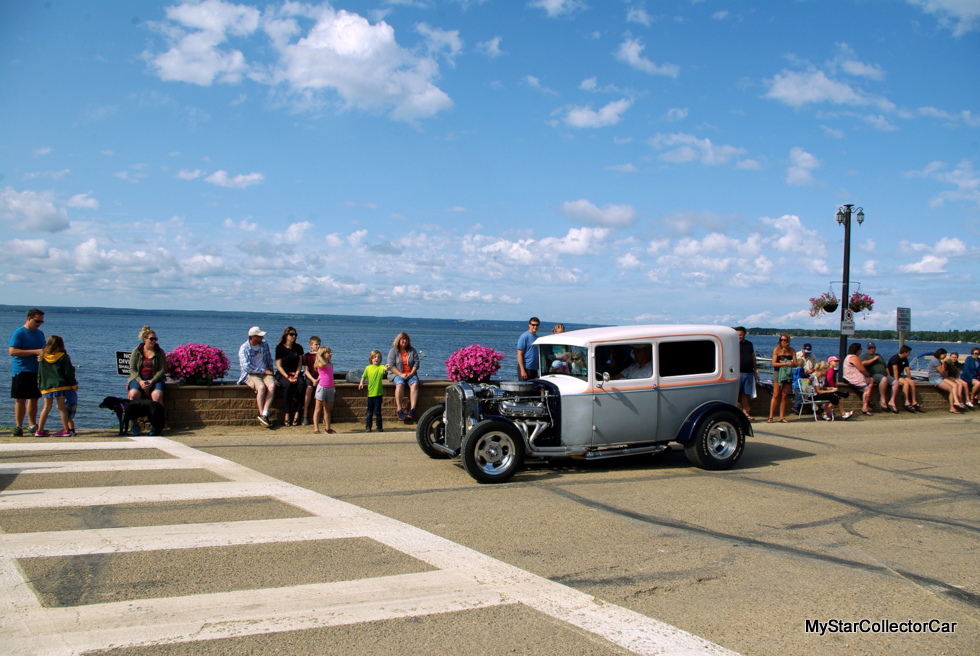 The parade is both a car guy's and a kid's dream because it features both vintage rides and plenty of candy tossed by the event's other participants. MyStarCollectorCar was there for the vehicles and we were amply rewarded at the show.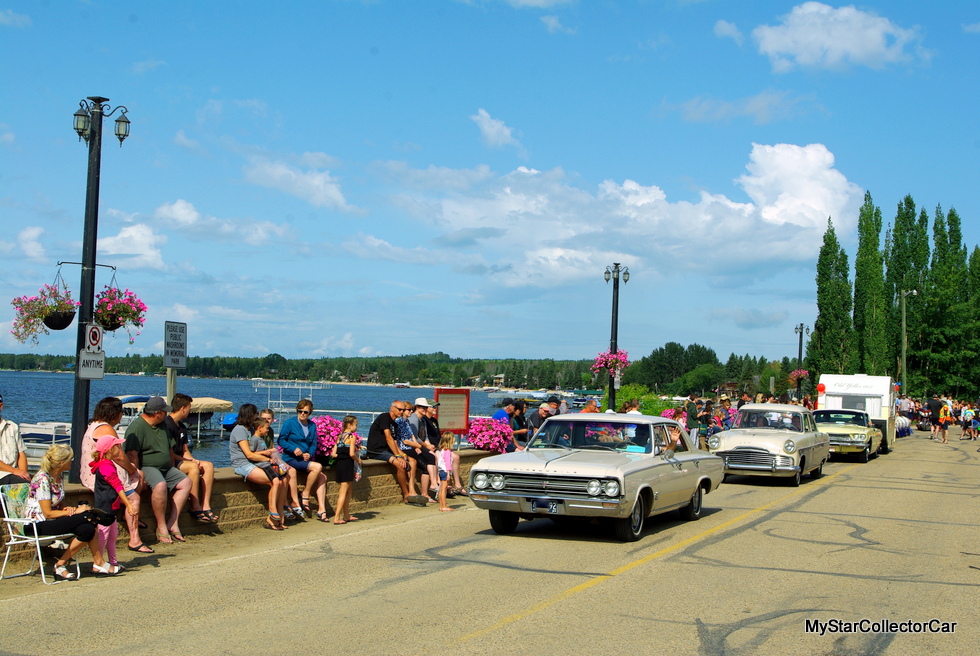 One of the show's stars was a 1947 Lincoln Continental two-door Club Coupe that was meticulously restored back to its original glory (and then some) by its proud husband-and-wife owners. The owners were able to fill in the blanks about the car's technology-and some of its mechanical features were ahead of their time.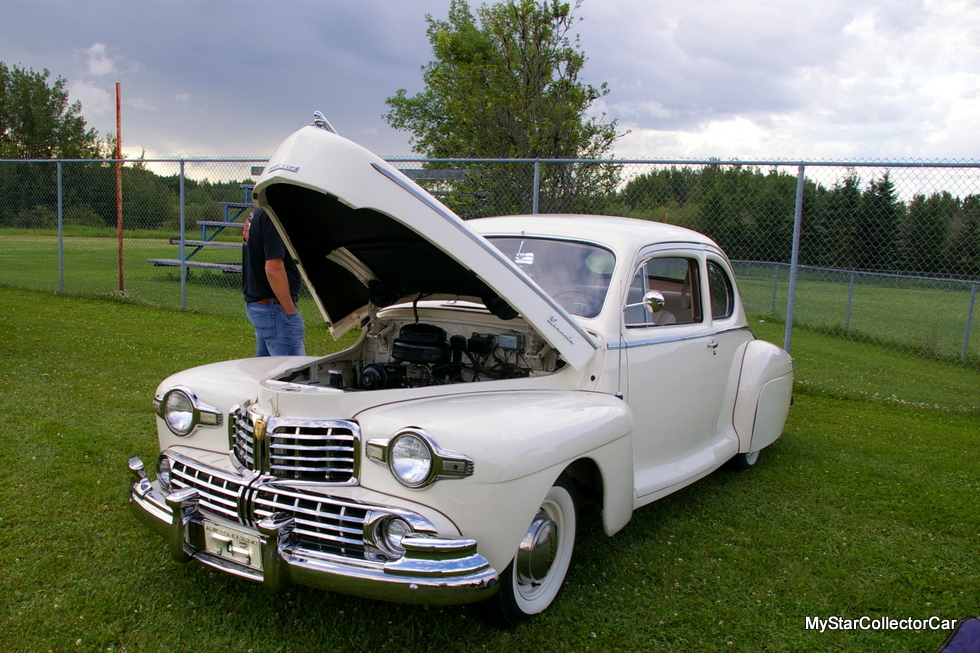 All of the details about their amazing '47 Lincoln will be revealed in a future MyStarCollectorCar article.
Another member of the Ford family from the same era was also at the Mulhurst Bay show: a 1946 Mercury Deluxe Business Coupe.
However, this post-war Blue Oval beauty has undergone a serious resto mod and is now a beast on four wheels. The '46 Merc's owner was a talented guy who wanted to build an all-Ford hot rod and he succeeded in a big way with this project.
The car had a plaque under the hood that was dedicated to a member of the owner's family who made a big impact upon him. The story behind the owner's connection to his '46 Merc will be the subject of a future piece here at MyStarCollectorCar.

A 1966 Thunderbird pulling a 1957 holiday trailer seemed like a very natural fit with the retro feel of the Mulhurst Bay resort area. The T-Bird and vintage trailer combination was in the parade before the car show and fortunately MyStarCollectorCar was able to locate its owner for an interview about his stylish car/trailer tandem.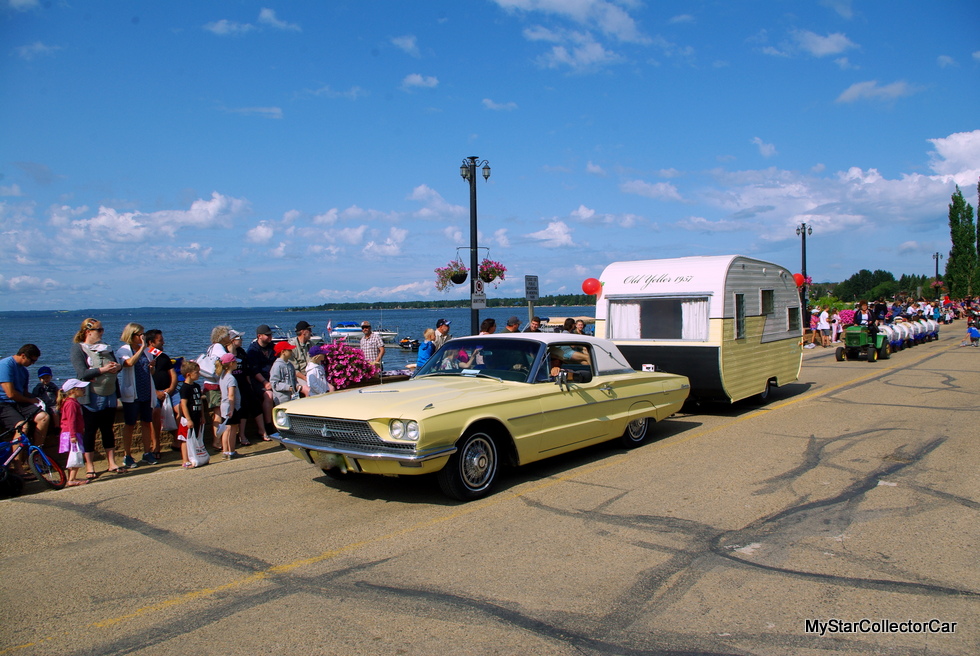 There were plenty of reasons why the owner chose to pull a 1957 holiday trailer with a '66 Thunderbird and MyStarCollectorCar will reveal all of them in a future feature.
A 1980 Chevy El Camino was also at the Mulhurst Bay show and it had a few extra IROC custom features that were period-correct pieces and made the car look faster and sportier.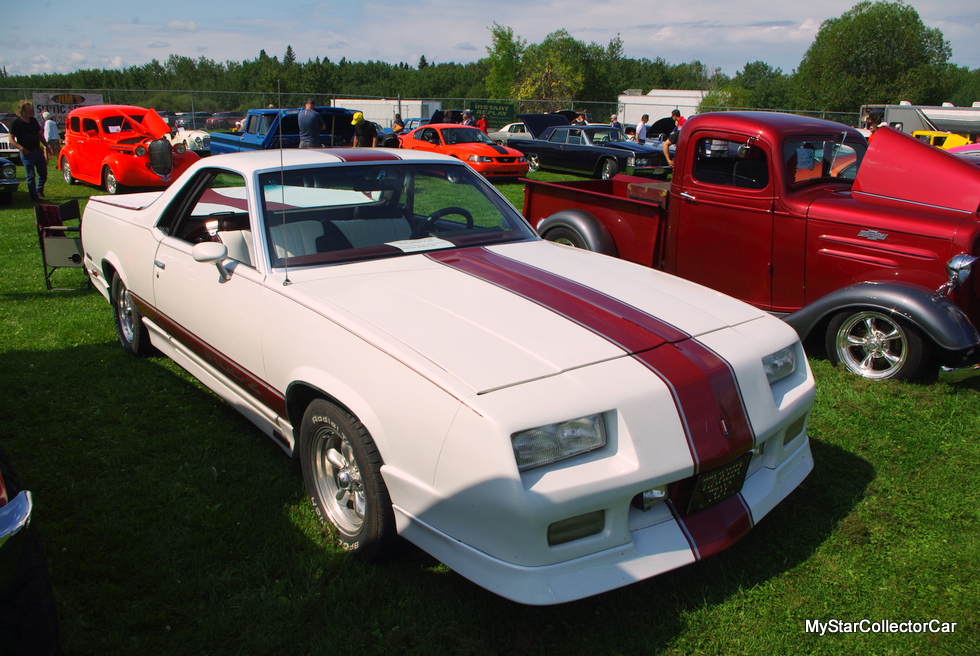 The story behind the '80 Elky is a worthy addition to our MyStarCollectorCar chronicles and this stylish car/pickup truck hybrid will be the topic of a future article.
The 1980s also produced a lightning-fast road rocket built by an unlikely GM family member named Buick. A 1987 Buick Grand National even looks fast at a standstill to us here at MyStarCollectorCar, but these high-achieving performance cars can still hold their own in the 21st century.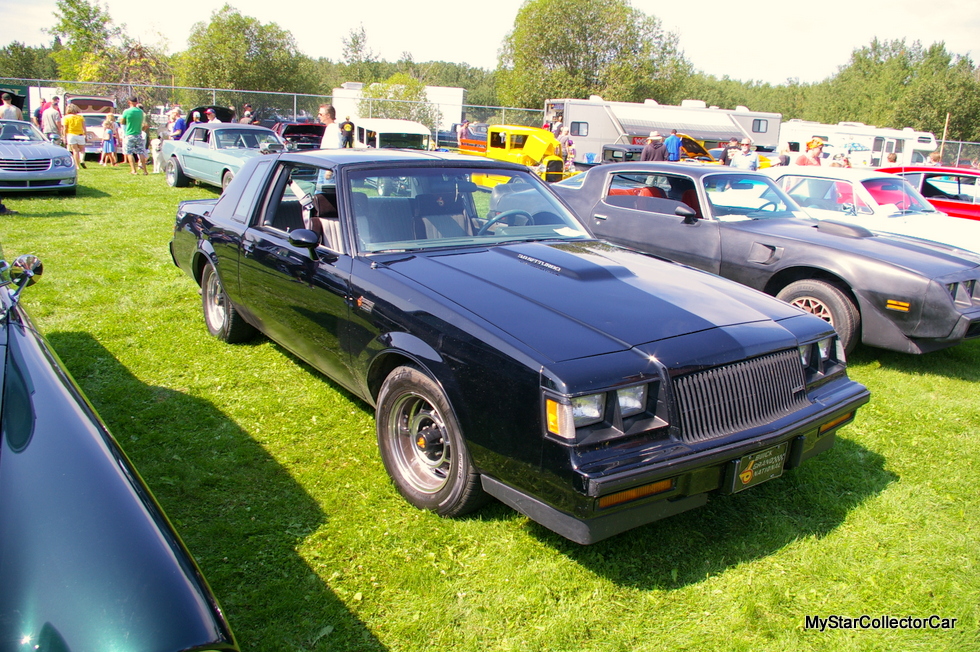 The owner was more than willing to fill in the blanks about his '87 Grand National and MyStarCollectorCar will tell his story in a future article.
Last, but most certainly not least, was a 1970 Plymouth Duster 340 at the Mulhurst Bay show. Unfortunately, the owner was not present at the show and his proxy driver was unable to shed any light on the car.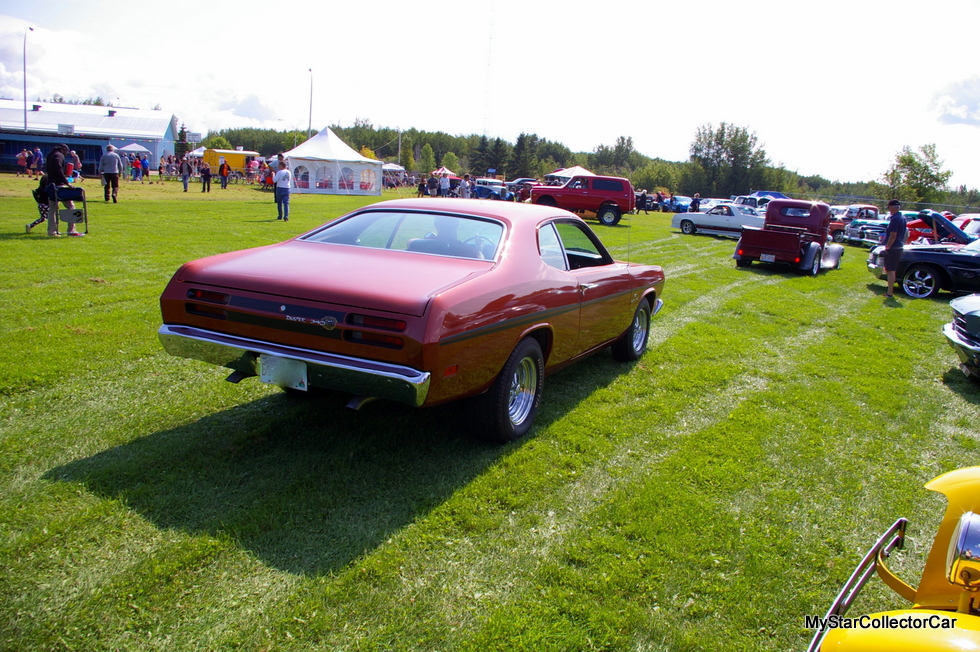 MyStarCollectorCar gave the stand-in driver our contact information and hope to connect with the '70 Duster's actual owner at some point in the future.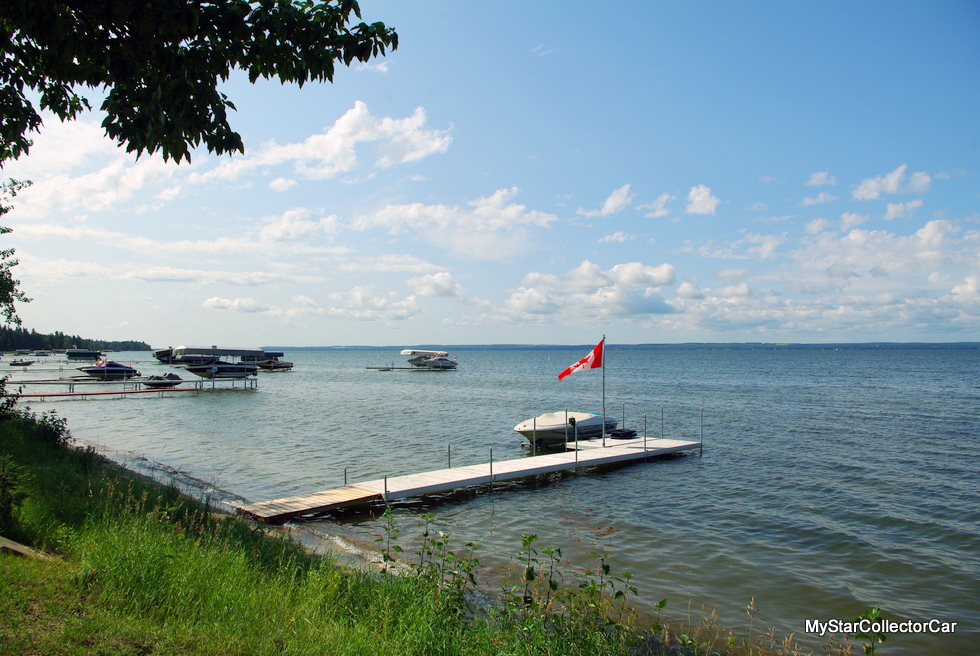 The Mulhurst Bay show really is a trip down memory lane for us here at MSCC because it offers plenty of nostalgia from a bygone era in both cars and resorts.
BY: Jim Sutherland
Jim Sutherland is a veteran automotive writer whose work has been published by many major print and online publications. The list includes Calgary Herald, The Truth About Cars, Red Deer Advocate, RPM Magazine, Edmonton Journal, Montreal Gazette, Windsor Star, Vancouver Province, and Post Media Wheels Section.