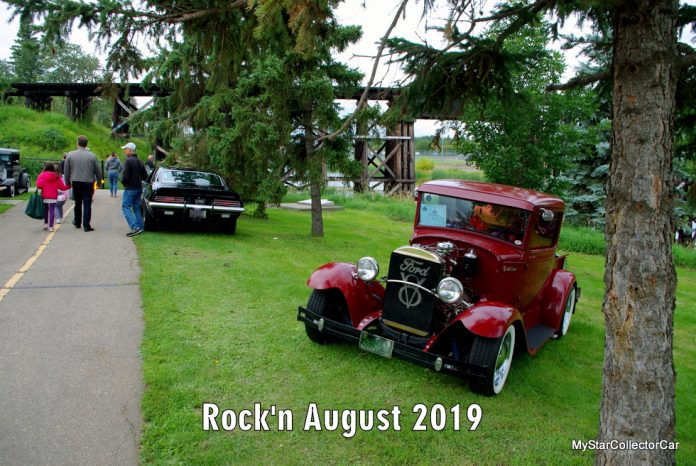 One of our favorite annual events on the MyStarCollectorCar summer car show season is Rock'n August in St Albert, Alberta.
The event actually starts on the Tuesday-before the Saturday car show in beautiful Lion's Park-and each event leading up to the very popular Saturday car show is both well-attended and well-organized, so there are plenty of reasons to attend and/or enter a vintage ride in Rock'n August.
Lion's Park was predictably filled with a large variety of ultra-cool vehicles this past Saturday and MyStarCollectorCar was able to gather some excellent stories at the event.
For example, a 1950 Mercury pickup truck was a very stylish addition to the St Albert show.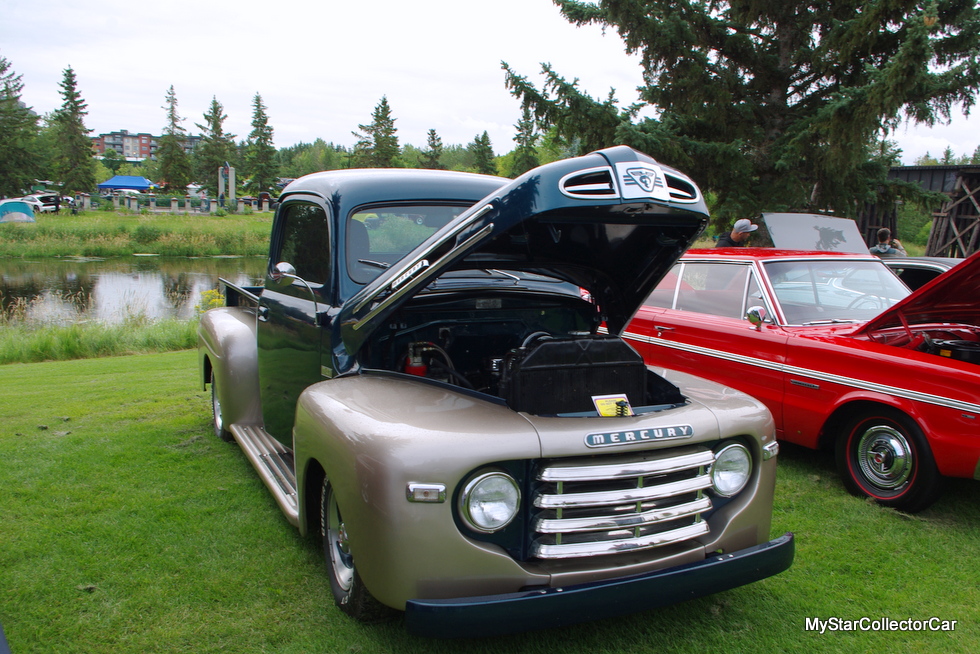 This classic Canuck truck was a resto mod with some classic choices in terms of performance decisions by its owner. The complete story behind this "built-by-Ford-of-Canada" truck will be revealed in a future MyStarCollectorCar article.
Another star at St Albert's Rock'n August show was a very wild 1969 Chevy CST/10 resto mod panel truck. The truck traveled with its talented owner from Illinois to Alberta and likely earned the longest distance award along the way.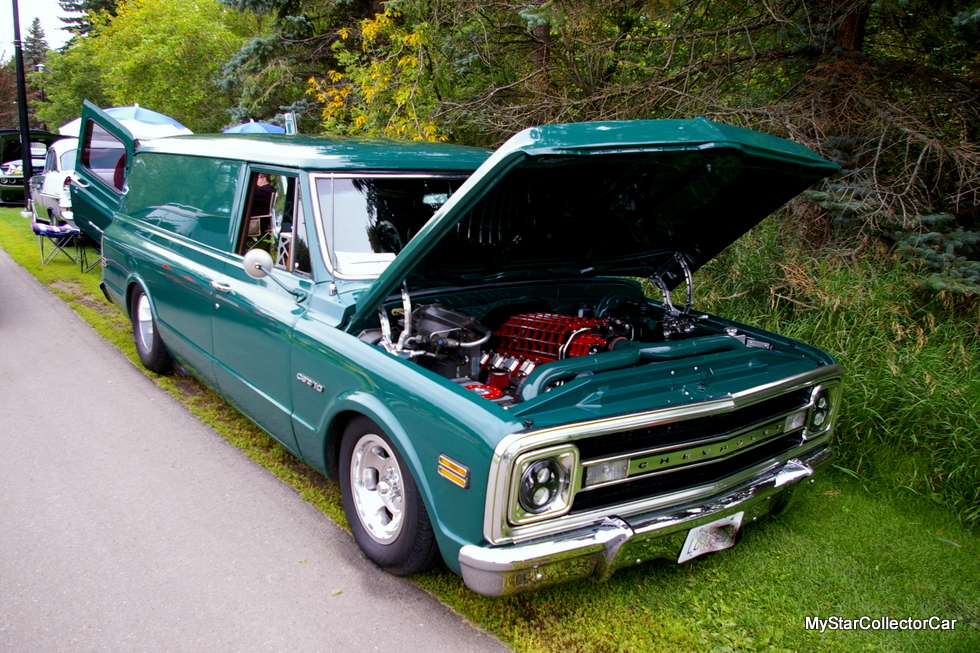 The 50-year-old panel truck is clearly no longer a stock vehicle and MyStarCollectorCar will list the reasons why this truck is now in beast mode in a future story.
The 1966 Chevelle SS 396 was one of the most feared muscle cars on the road when it debuted in GM showrooms 53 years ago. In fact, the SS 396 was a legend that inspired one car guy to build a very accurate tribute version-with some tweaks to the 396 thrown into the mix.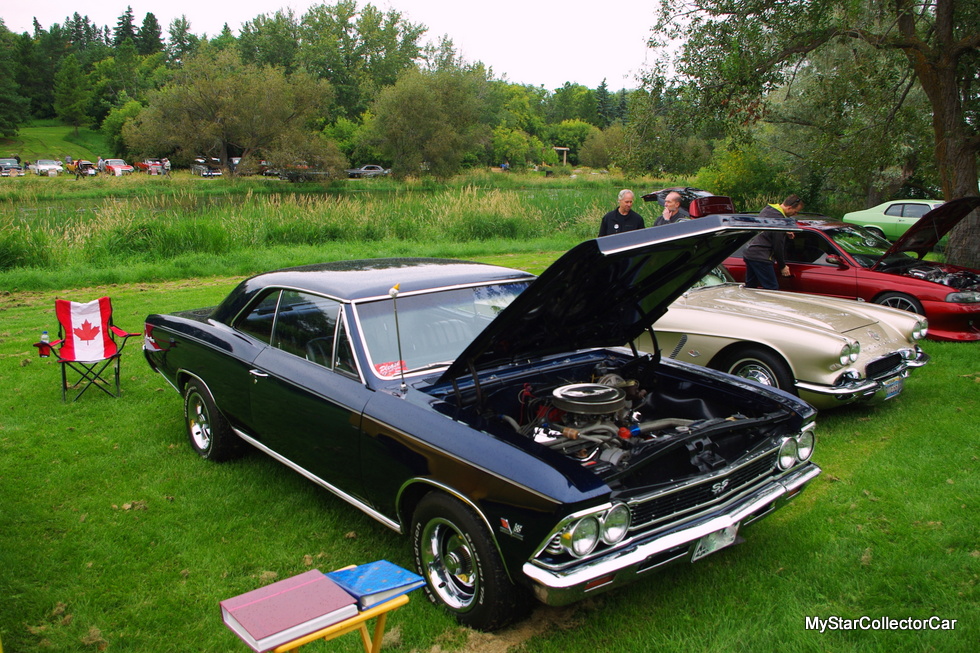 The car also has a long history with one family and MyStarCollectorCar will tell its entire tale in a future piece.
The diversity at the Rock'N August show in St Albert was very obvious and included a 1971 Volvo P-1800E that was in pristine condition. Its owner wanted to restore his Swedish speedster to the highest possible level and MyStarCollectorCar believes he achieved his goal-and then some.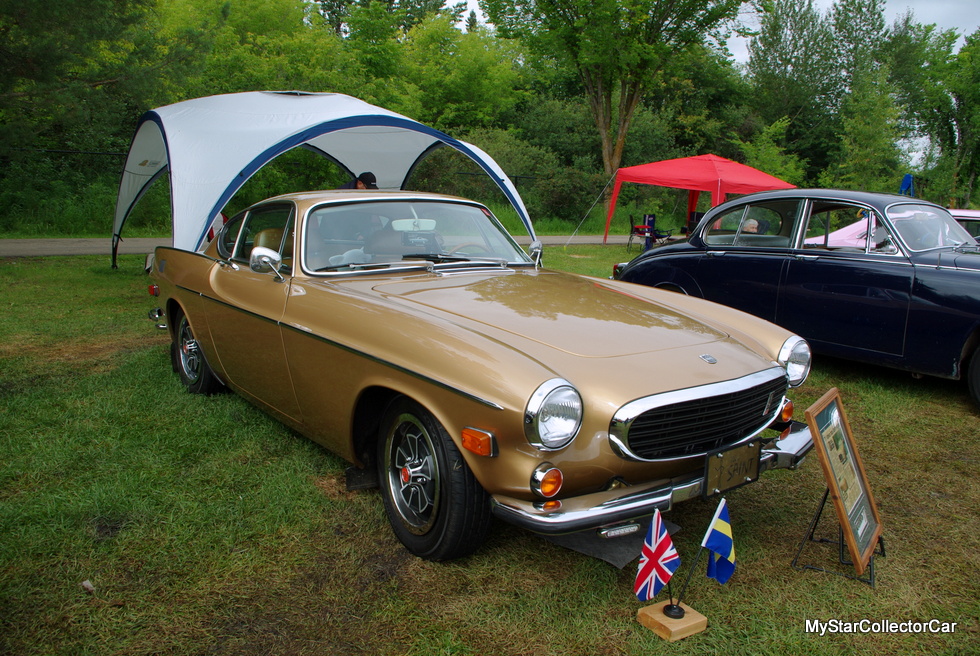 Learn all about this remarkable car in a future MyStarCollectorCar article.
A 1968 Hemi Charger R/T was also at the St Albert show-but this was not simply a very cool Dodge B-body.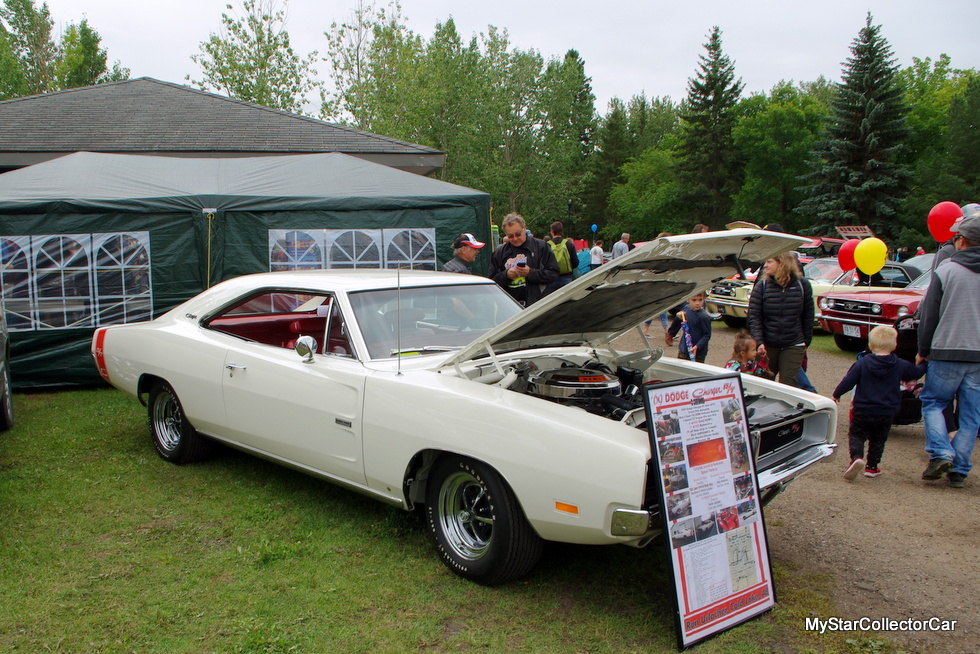 Yes, it had a Hemi, along with a list of factory choices that made this muscular Mopar into an incredibly rare vehicle. How rare is it? Find out in a future MyStarCollectorCar piece.
A 1967 Corvette Stingray convertible was at Rock'n August and its owner was understandably proud of his classic All American sports car.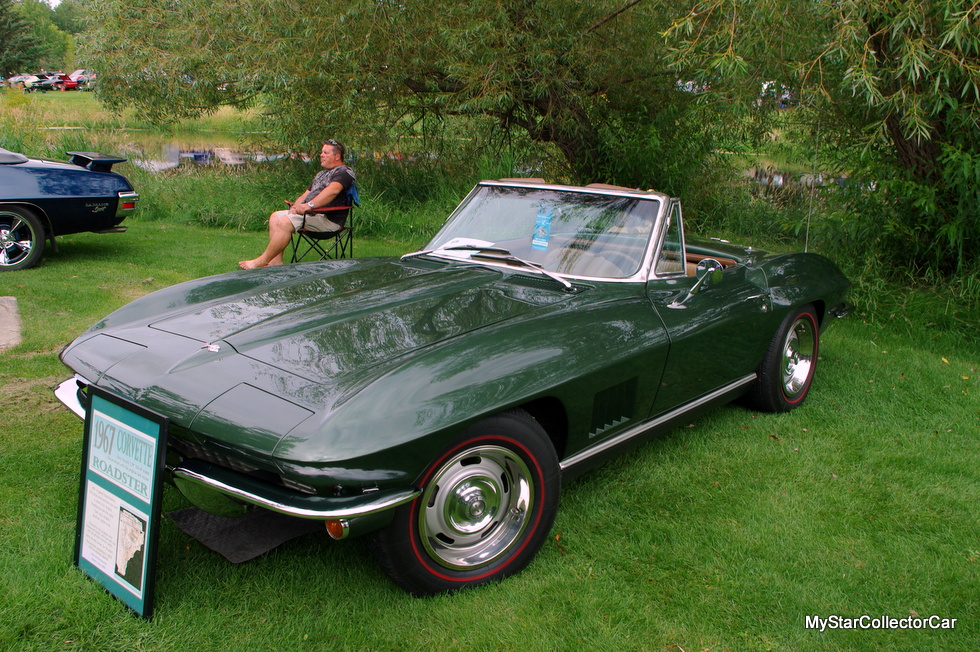 Surprisingly, the Vette's owner was a dedicated Mopar guy and MyStarCollectorCar will tell his Corvette conversion story in a future feature.
A 1939 Chevy four door sedan resto mod gathered plenty of attention at the St Albert show.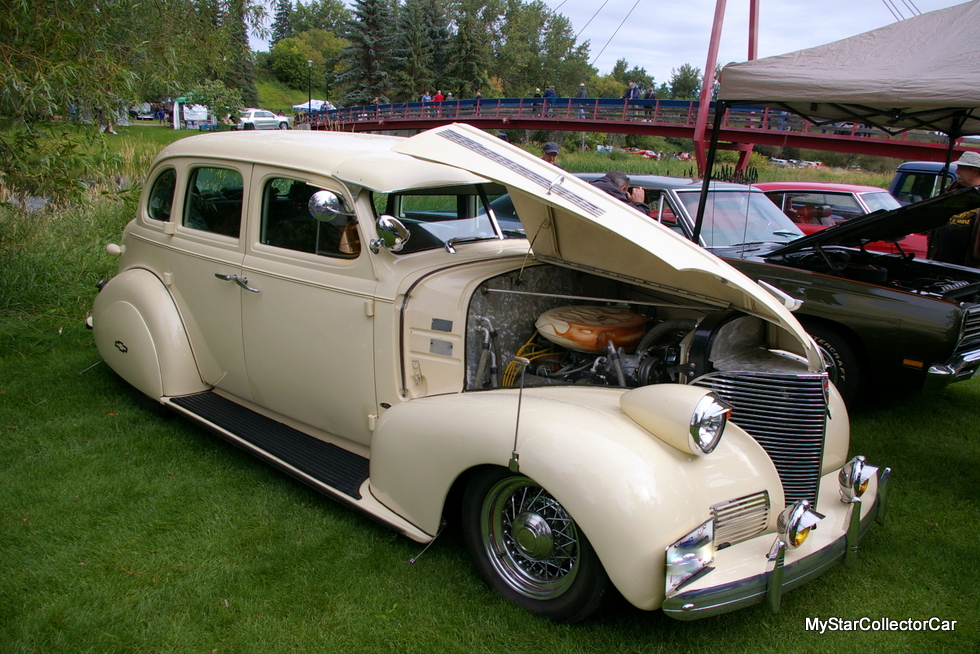 Its proud owner was able to share its secrets with MyStarCollectorCar and we will reveal all of them in a future article. Incidentally, he used it for his daughter's wedding transportation this past summer.
A 1959 Mercury Parklane four-door hardtop is a rare guest at any car show, but there was one at the St Albert show. Its owner wanted to own a '59 Merc and was able to find this one at an auction with his brother as a proxy bidder.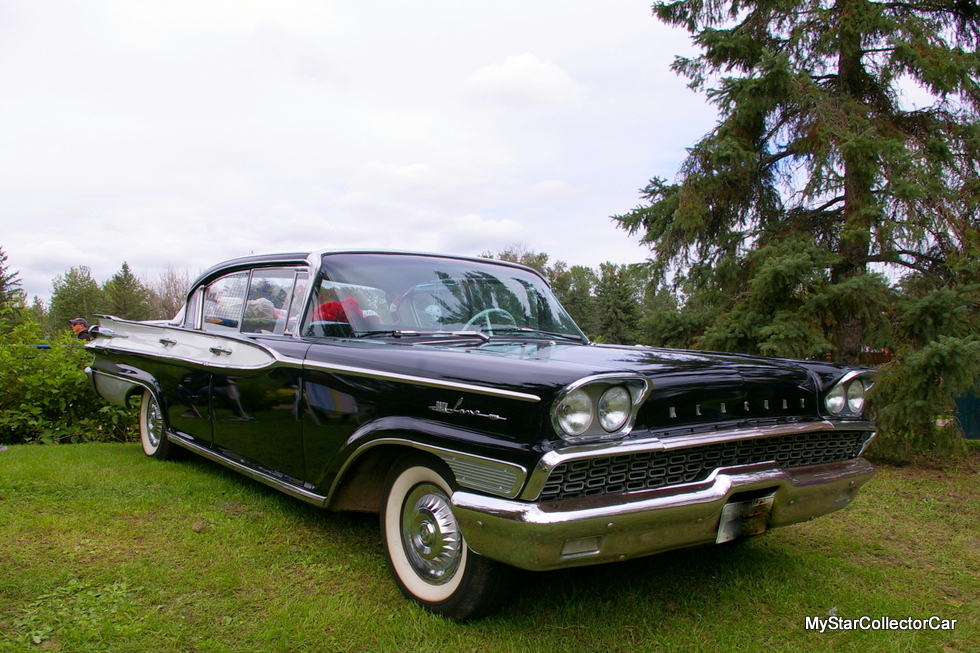 The Merc required more work than its owner anticipated when he purchased the car and he shared its story with MyStarCollectorCar for a future feature about the restoration process. Hint: it was not an easy project.
A 1967 Plymouth GTX has a 440 cubic inch factory big block under its hood and an owner who is not afraid to drive it.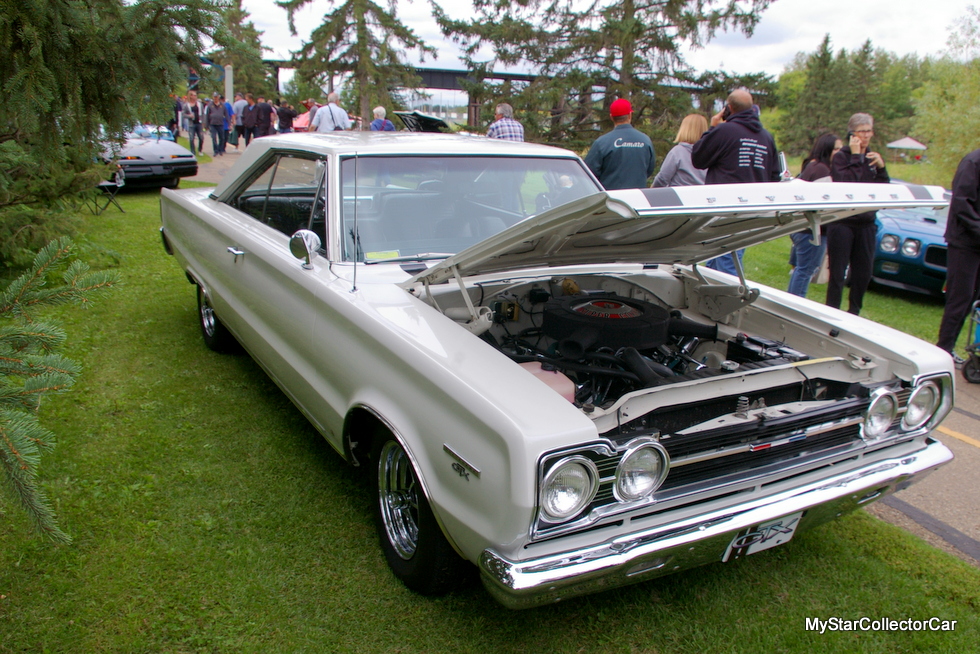 It's a perfect car guy/ muscle car marriage with a story that will be shared with our MyStarCollectorCar readers in a future article.
Last, but most certainly not least, at the St Albert show was a 1961 Chevy Impala resto mod that was done to a show-winning level over the past several years. "Several years" is a correct term because perfection did not come easy for this build.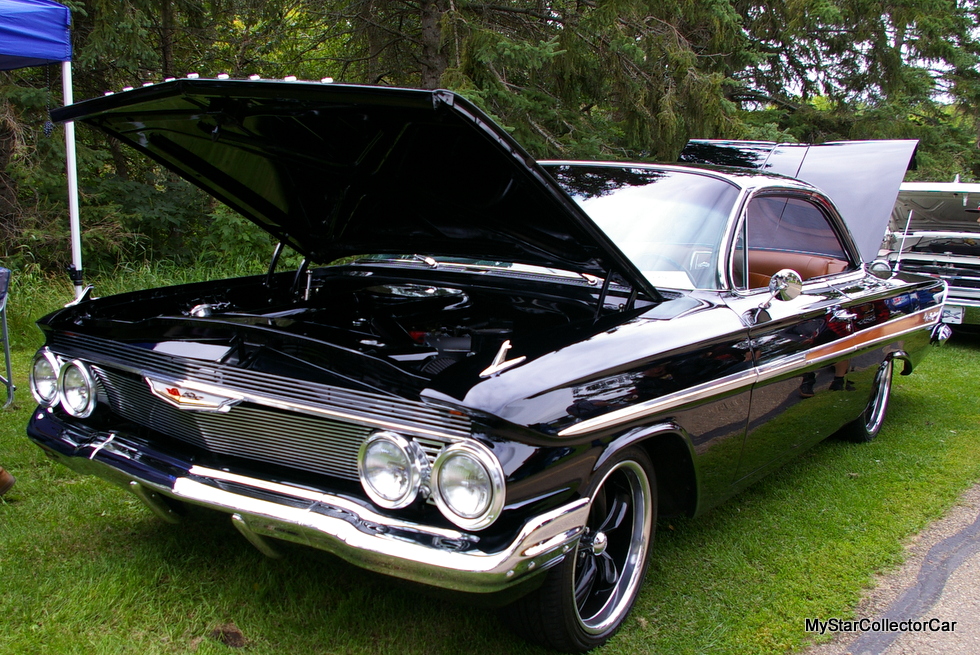 Read all about this eye-catching classic Impala's story in a future MyStarCollectorCar piece.
"Rock'n August in St Albert is a must-see annual event and MystarCollectorCar can hardly wait until their 2020 show"
All photos courtesy of Darcy Lilly
BY: Jim Sutherland
Jim Sutherland is a veteran automotive writer whose work has been published by many major print and online publications. The list includes Calgary Herald, The Truth About Cars, Red Deer Advocate, RPM Magazine, Edmonton Journal, Montreal Gazette, Windsor Star, Vancouver Province, and Post Media Wheels Section.