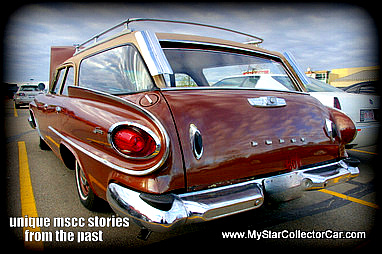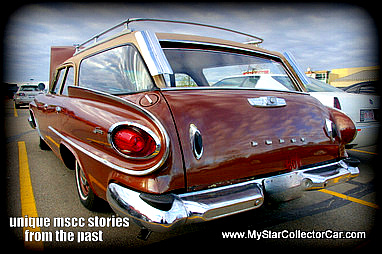 We are not overly bright guys here at MSCC but, if we have learned anything along the way, we have learned that people love the unusual vehicles at car shows.
Oddball cars and trucks take on a life of their own and become rock stars at shows. It is a simple fact of life.
So we want to share some of our more unusual stories with you.
We have accumulated a large library of stories along the way and we want to dig up a few vehicles that we have featured that are from the island of the misfit toys.
These vehicles are but a few of many unusual car and truck stories from our archives that are available on our site if you have the time to look around our 'Stories' and 'Star Truckin' sections. There are plenty more where these came from, but we want to showcase a couple of our favorites in the oddball category.
Our August 2012 edition featured this 1961 Vanguard. These little British imports were virtual strangers to North American shores, but this one was originally purchased from a Buick dealership in Edmonton Alberta Canada. It was the only one that we have ever seen at shows.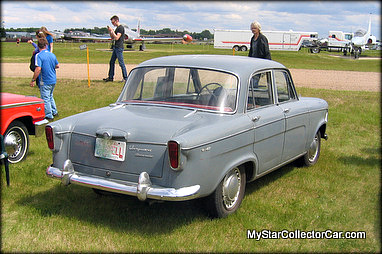 We showcased a 1959 Edsel station wagon in our April 2009 edition that caught a lot of attention when we first saw it at a show. It was an Edsel and it was a wagon, so the interest was off the charts for onlookers when they saw this unloved-at-the-time wagon from Ford.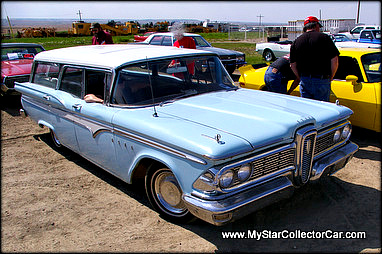 Another little import from across the pond was featured in our May 2009 edition. The car was a 1948 Anglia that was still in its original configuration, complete with an anemic little factory engine. Hot-rodders love these little cars because they could shoe-horn in a Detroit V8 in the Anglias, turn them into gassers and feed off the amazing power to weight ratio.
April 2010 featured a Hall of Famer in the terminally cute department: a 1958 BMW Isetta. This little Bavarian baby was not really a road racer in the purest tradition of the BMW brand, but it will get a lot more attention than any of its sportier stable mates at a car show.
Our July 2010 edition showcased a 1951 Dodge limousine with a history that included Marilyn Monroe and Robert Mitchum on its passenger list. It was used for the movie stars when they filmed 'The River of No Return' in Jasper Alberta Canada and it is a star on its own when it appears at car shows. A stretched Dodge with skylights from the early 50s is a very rare sight.
July 2010 was a good month for bizarre cars because we also did a piece on a 1961 Dodge Suburban station wagon. 1961 Dodges were known as "plucked chickens" because Mopar lopped the tail fins off them so they could move into the then-new 60s look. The net result was one of the ugliest cars ever produced in the eyes of many and the '61 Dodge wagon was even more unattractive to potential buyers in 1961.
However, this 1961 Dodge wagon was a superstar at the show because its unusual appearance is now attractive to the curious public who flock to it at shows.
The last but certainly not least addition to our first round of best-of-oddball fleet story is this 1946 GMC cab-over truck that we discovered a few years ago at a show and featured in our August 2010 edition.
This truck is now complete and always steals the show whenever it rolls into a car show.
Jim Sutherland
Follow us on Facebook at-http://www.facebook.com/MyStarCollectorCar
Follow us on Twitter at- https://twitter.com/#!/MyStarCollecto1 
Follow us on Pinterest at- http://pinterest.com/jerrysutherland/classic-iron/